I cannot wait to share with you all about our sectionals in our home the Kiptons from Arhaus!! We love them so much we have two! I will say aside from comfort, another super important thing is aesthetic and this sofa is so customizable from layout to fabric, therefore, each of ours look completely different!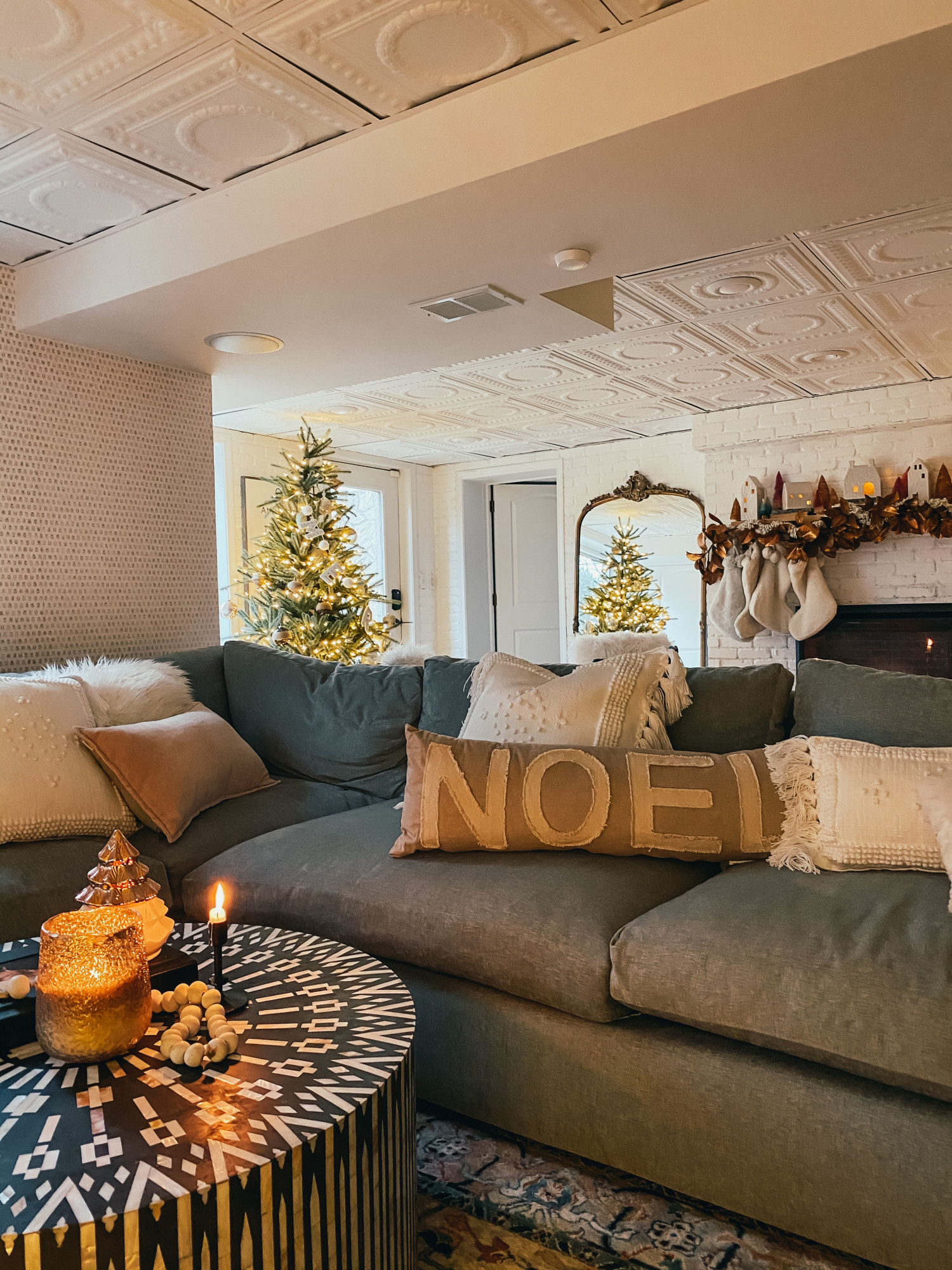 There are essentially two approaches when choosing a sectional: formal and informal. We love that this sofa provides them both!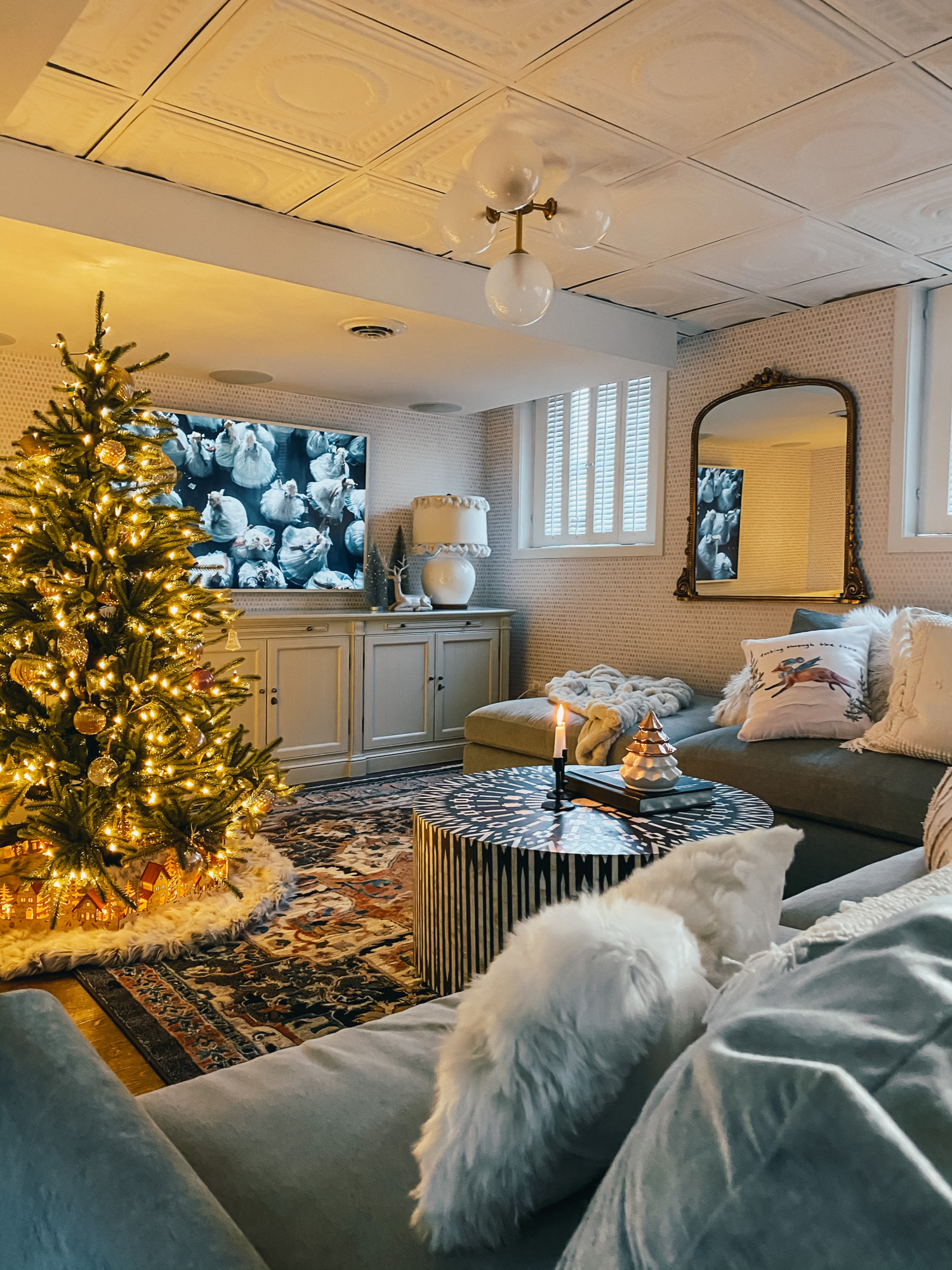 Firstly, let's talk about our 'informal' Kipton. Which could totally be used as a formal one, too! For us, we decided this Kipton in Stanton Frost fabric would be our informal one, simply meaning, our pup is allowed on it, popcorn, dance parties and mannnny snuggles. We've written about this couch before and after a year of quality checks (i.e. eating, sleeping, and watching t.v. on it) everything is still amazing!! The couch remains to be our favorite snuggle spot. Our "go to" when we're watching family movies. Or when Rob and I want to escape the kids after bedtime, and more times than not, fall asleep shortly after the opening credits. 😊 This couch is so perfect for every one of our everyday needs.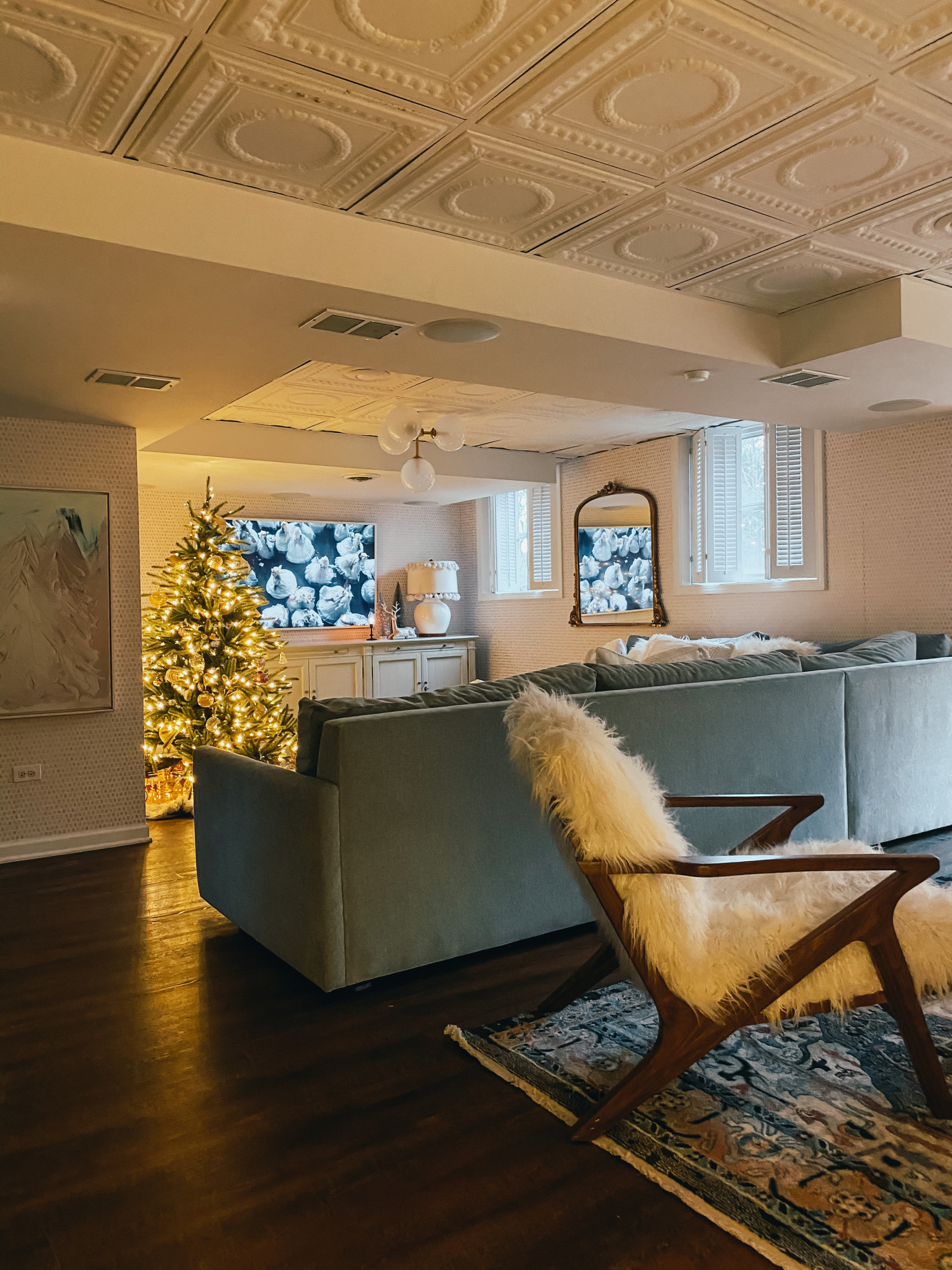 But what's best is that it hasn't turned into a shabby comfortable mess. My parents had one of those growing up and they had such a love/hate relationship with it. The arm rests were frayed, the cushions sunk in, and it quickly lost its "new" appeal. But it was soooo comfy! The Kipton simply does not have any of these issues, but remains sooo comfy. Believe me when I say that my girls have put this couch to the test. I doubt Arhaus market's the couch this way, but did you know it makes a perfect trampoline?!?! The cushions also make for awesome fort walls. 😊 Lastly, Rob is 215 pounds (comprised solely of pure muscle he'd want me to type) and always steals the same corner. After over a year of this treatment the couch has held up spectacularly. No indents, no permanent stains, the couch is still adorable, and best of all, it also is still soooo comfy!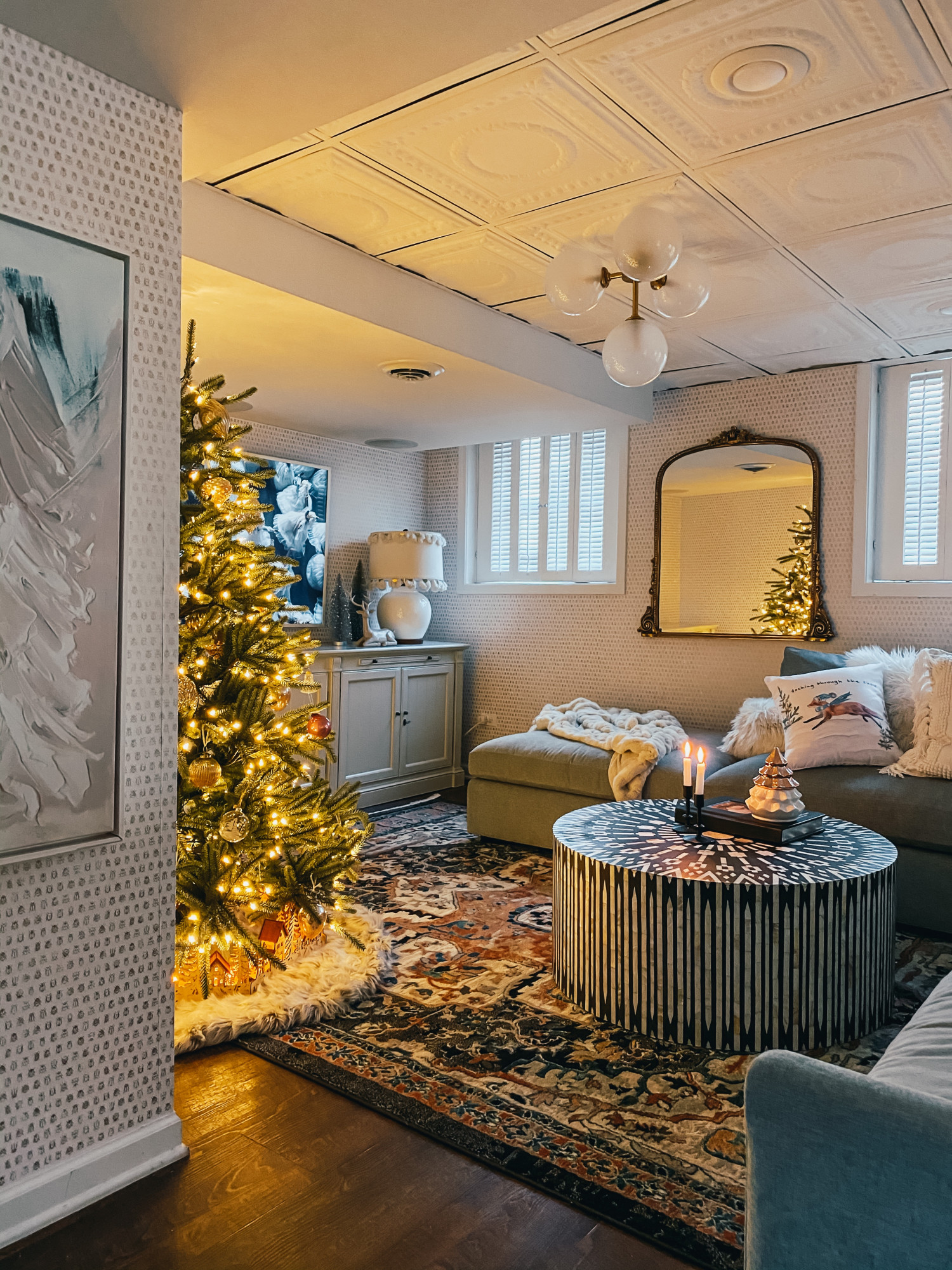 Our second Kipton is located in our living room and is our more formal space. It is what people see when they first walk into our home. I love that it gives such a clean, sophisticated look to our guests. But it is still sooo comfortable!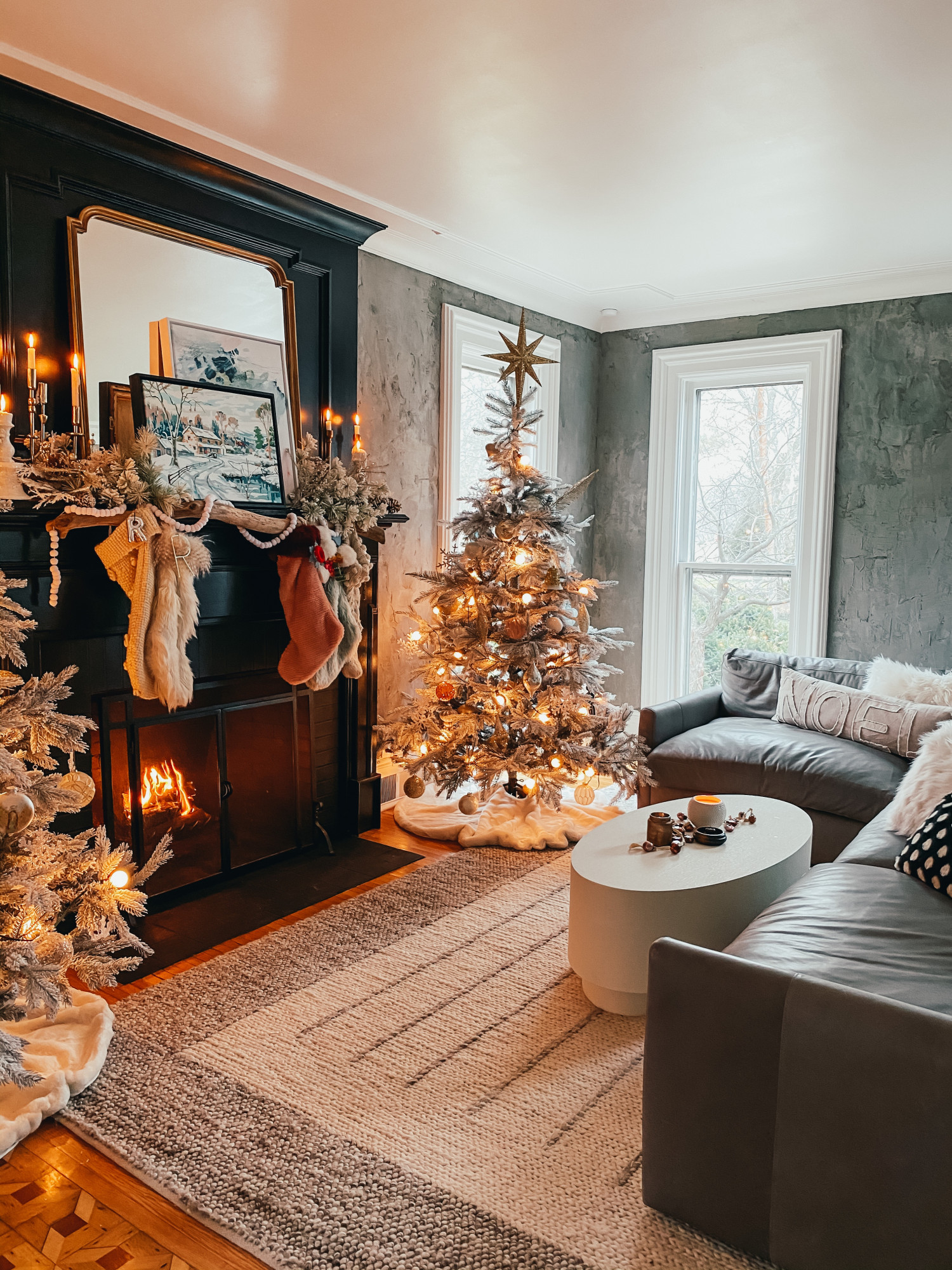 I chose to use Prado gray leather to compliment our ink black fireplace. And to soften the overall look Rob hung a rug rack from which we hang snuggly blankets. It may be more formal in here but that doesn't mean it isn't cozy and nap worthy . 😉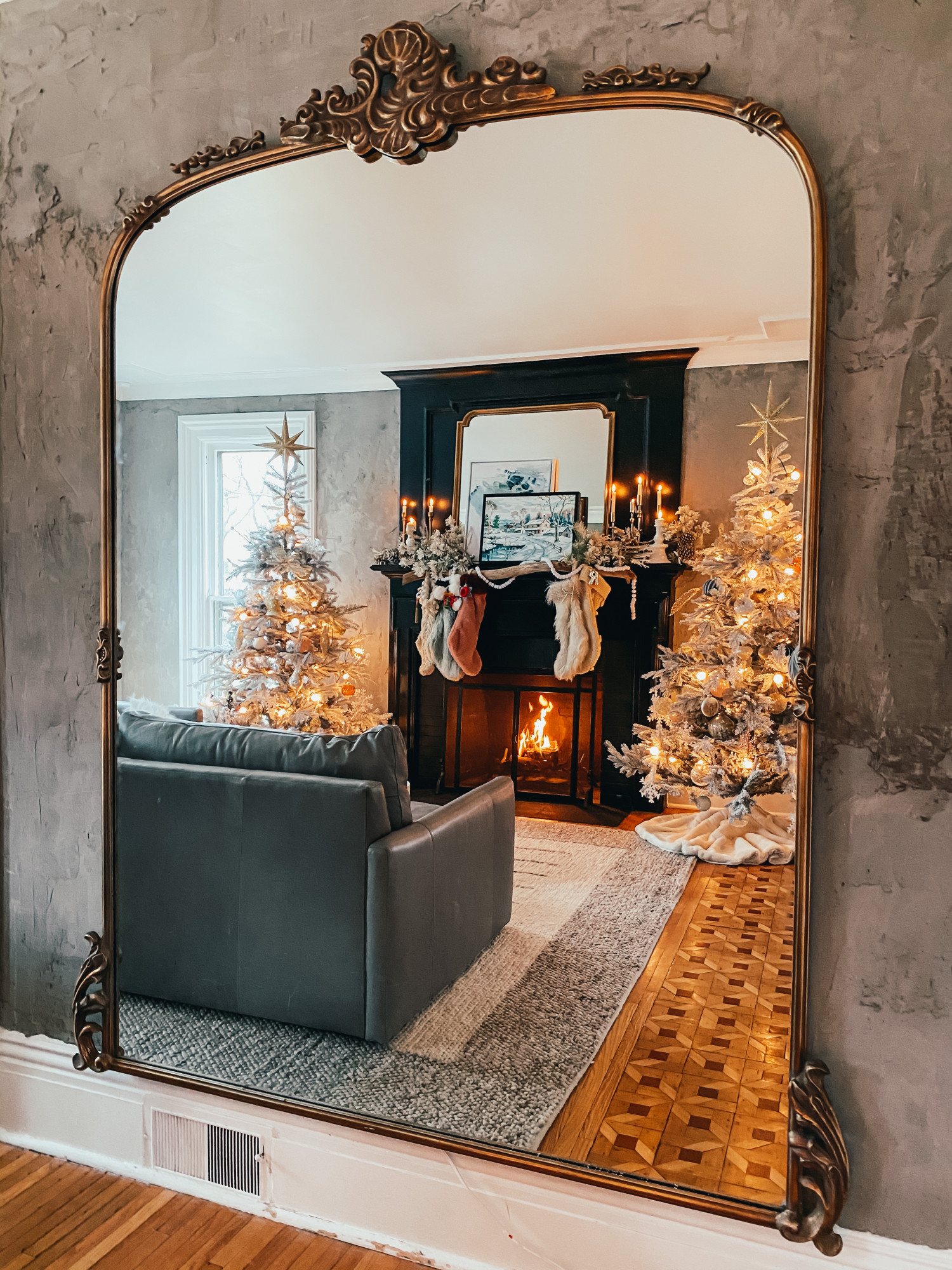 What I also like is that it sets the mood. Friends and other visitors instantly feel tranquil. The soft leather, the perfect depth of the seats, (we went for the deep cushions on both sectionals!) and the cushions that give way in all the right spots make people just sink in and feel at home.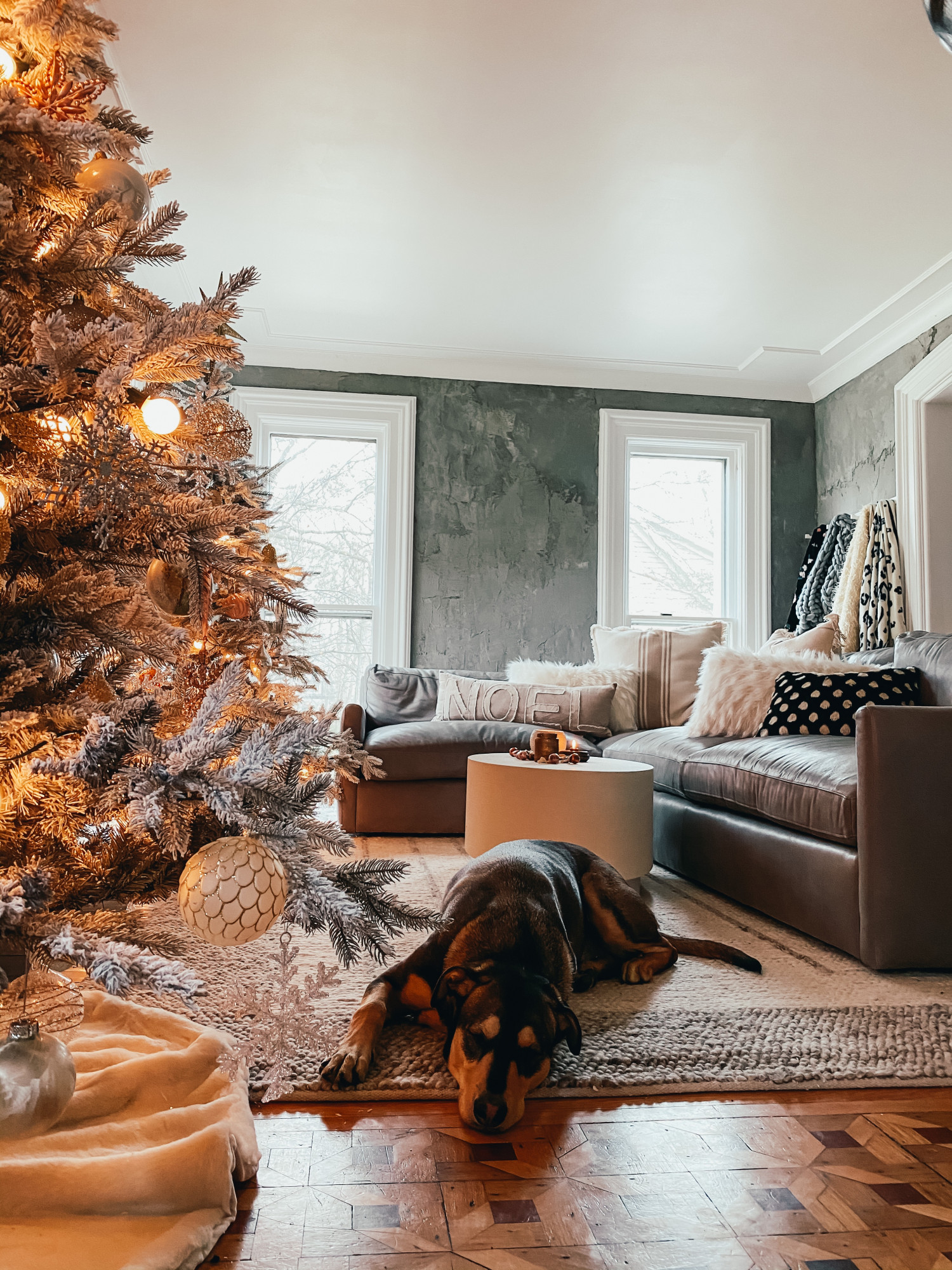 It's just the perfect blend of culture and coziness. It's formal comfort. We couldn't ask for better sectionals for either of our spaces!