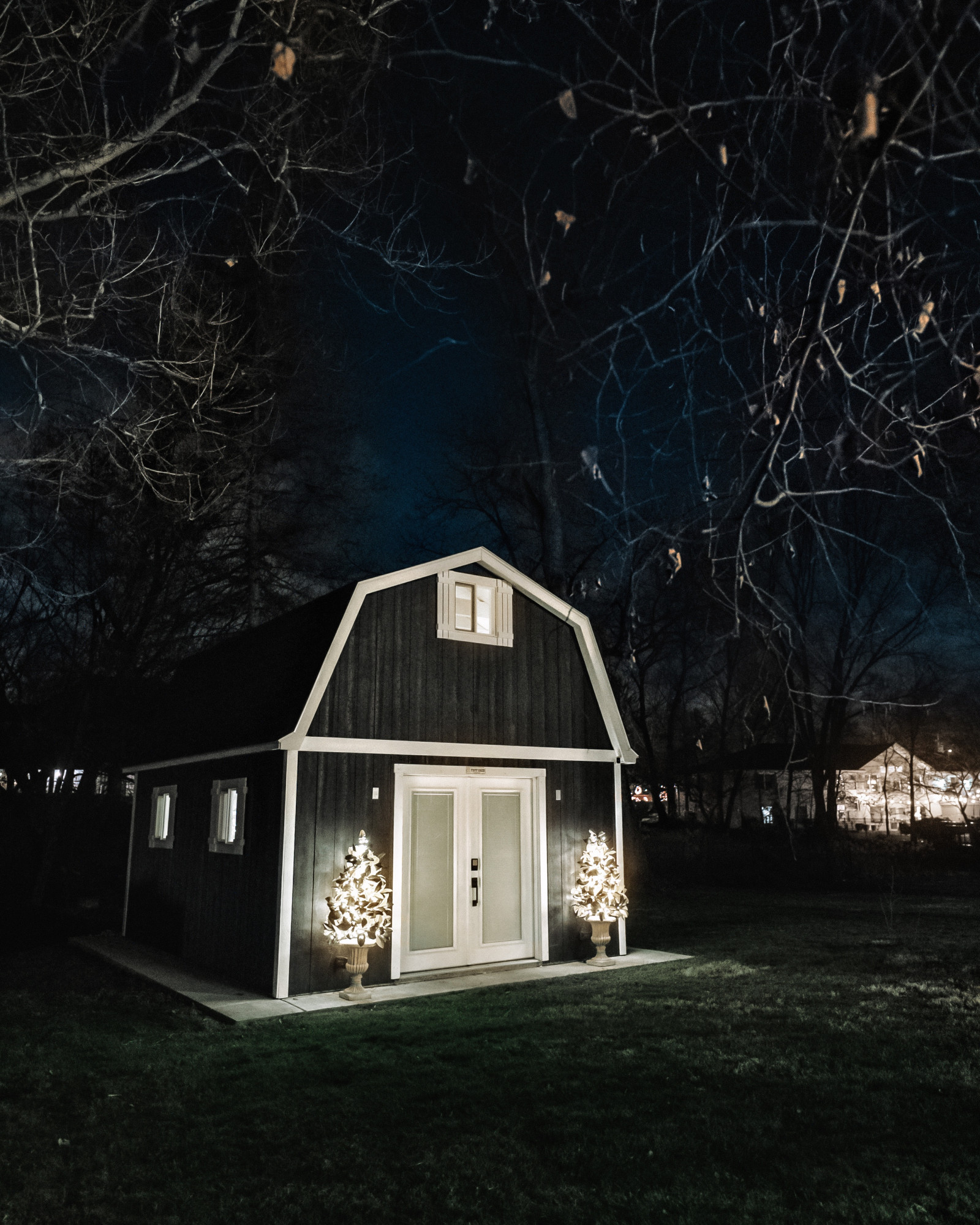 1) What is the square footage?
a. The shed is an 18×14 with about 244 sq feet on the bottom floor plus around 100 square feet on the upper loft area. The roof line comes down low on the sides so we use those two corners to storage to make best use of the area.
2)     How much did it cost?
a. This large Tuff Shed retails between $14-$18,000, which (importantly) does include installation. Additionally, because of the large size our city required a concrete slab and that cost $8,000. Wiring, insulation, dry wall, electrical, shiplap, flooring, and paint cost about $12,000.
3)     Did you insulate the shed and does it stay warm?
a. Yes we did. We have all seasons here so whether to do so was not a question. We use an electric fireplace as the main heat source. It takes about 30 minutes to get really snuggly warm.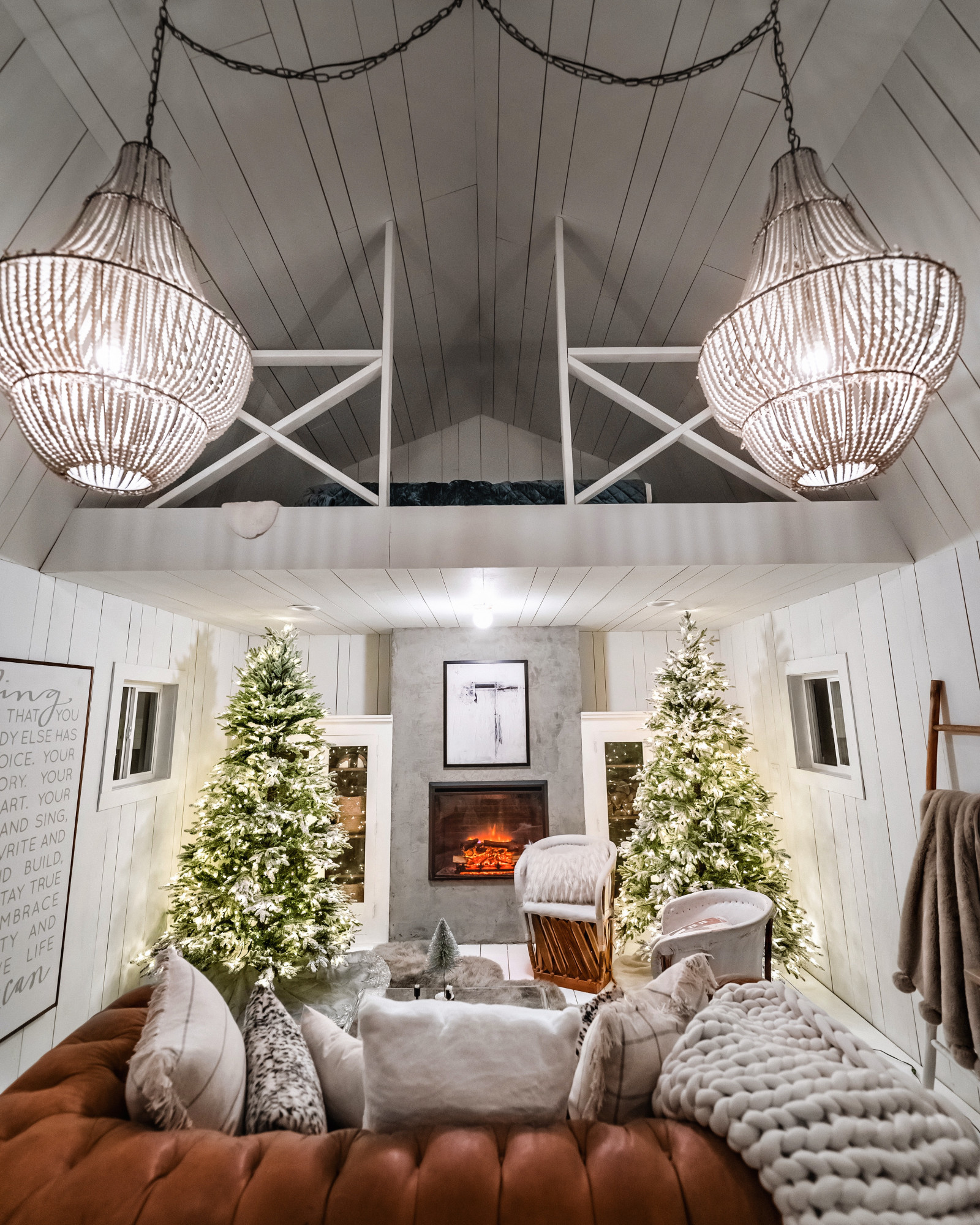 4)     Why did you install shiplap over the drywall?
a. It was totally cosmetic. Simply love the look of shiplap and wanted a rustic, cabin-like feel to the space. Hence why they're all different sizes.
5)     Did you need a permit?
a. Yes we did. For our major home renovation we did on our last home the contractor took care of all that. For this shed project that was on Rob to figure out. Luckily both our city and Tuff Shed told him exactly what he needed to do. On the Tuff Shed side, they provided all blueprints necessary. These were stamped, which in the permitting world signifies that a licensed engineer approved that the place wasn't going to fall down.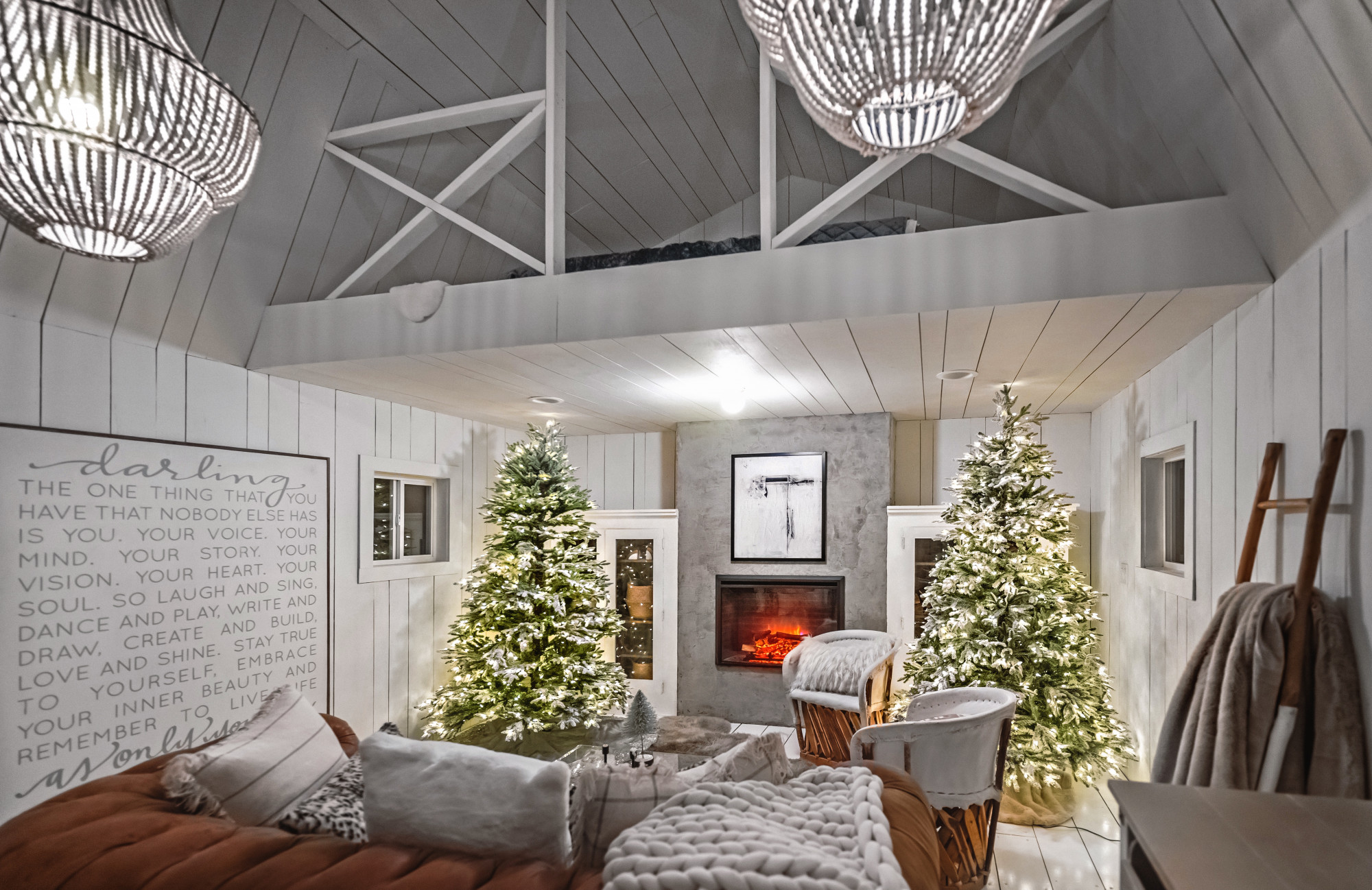 6)     Can you put plumbing out there?
a. Yes you can but we did not. Perhaps in the future we'll run water and sewer lines out there and build a bathroom add on but for now we decided against doing so. It's close to the sunken patio which has a bathroom.
7)     What are you going to use to get up to the loft?
a. We've gone through several ideas on this. Firstly, stairs are not feasible. They would take up too much space. We tried a few options but the only one that made any sense was if we put them on the side of the shed. Unfortunately, that didn't work because at the top of people would hit their heads on the angled roof. So we've decided to shop for a ladder. We haven't found the perfect one just yet but we know it should hook into place for extra security, be lightweight so that we can store it out of the way, and is appealing! If you know of any good sources please let us know! For now we use a medal ladder, that isn't cute but works.
8)     How long did it take to get built?
a. Excluding the concrete slab, which will need to be handled by a different company that offers that service, the build takes a day or two. Ours took two days because of the large size, plus we were filming so that added a few hours. BTW, the slab took two days to frame and pour. Then it needed to dry for two days.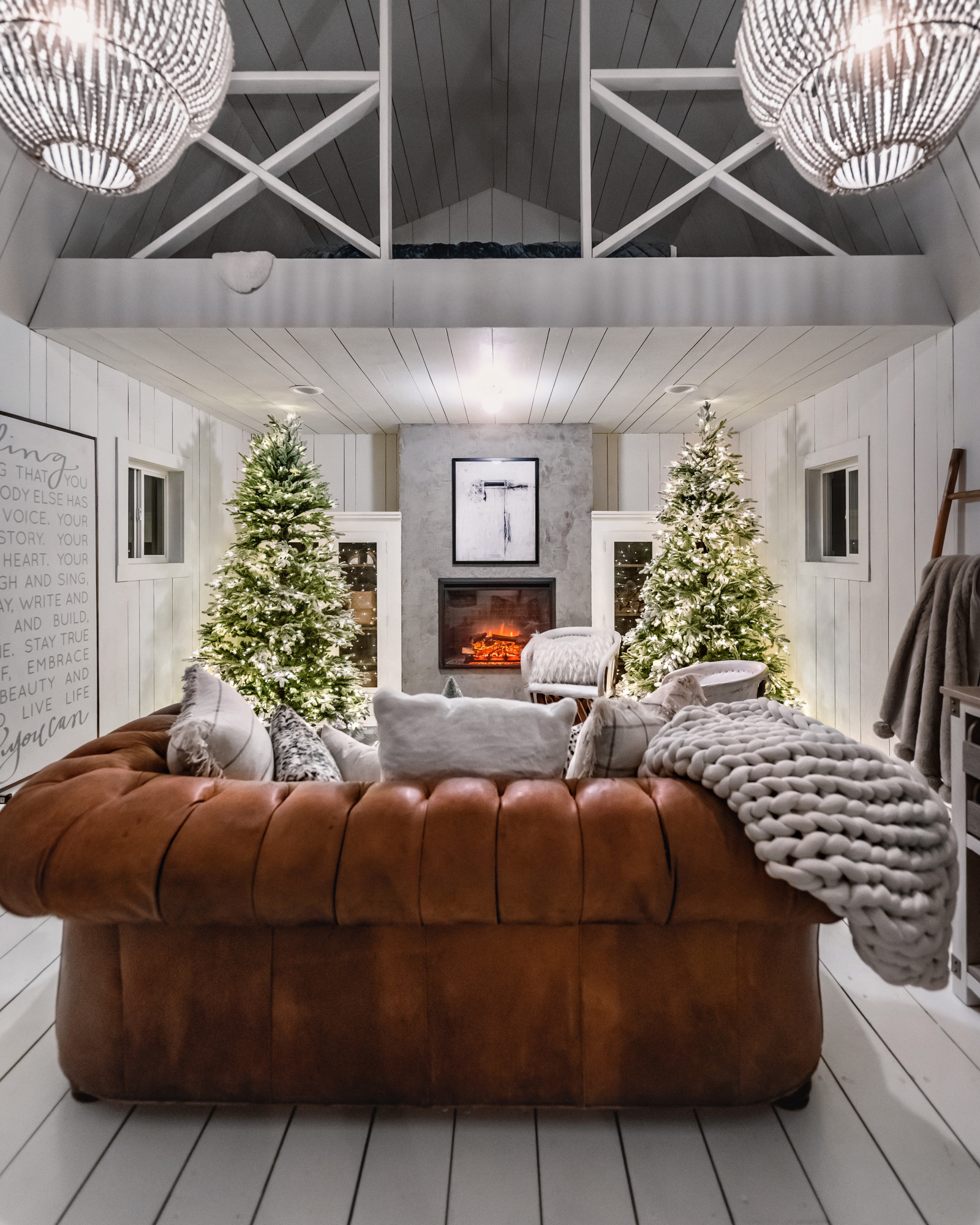 9)     How secure is the shed?
a. We have standard door looks like you'd have on your front door. The windows also have locks as well. We also have it wired with a security camera.
10)  Are Tuff Shed's customizable?
a. Absolutely they're customizable. We went thru the Tuff Shed site so Rob and I could see what our shed would look like before it got built. This one fit our family's needs the best but literally there are hundreds of different options available. You can pick everything from shape, size, loft, color, roofing, shutters, you name it.
Photos by Aesthetiica