It's already the end of August and it feels like this summer flew by! I can't believe the girls are already back in school and it's almost time for Fall festivities. With the cooler weather creeping around the corner (ya never know in Chicago) one of our favorite places to cozy up is in our Tuff Shed! If you've been following along, you have seen some different ways we love to use this space, but one of my very favorite things about our Tuff Shed is the loft we created inside!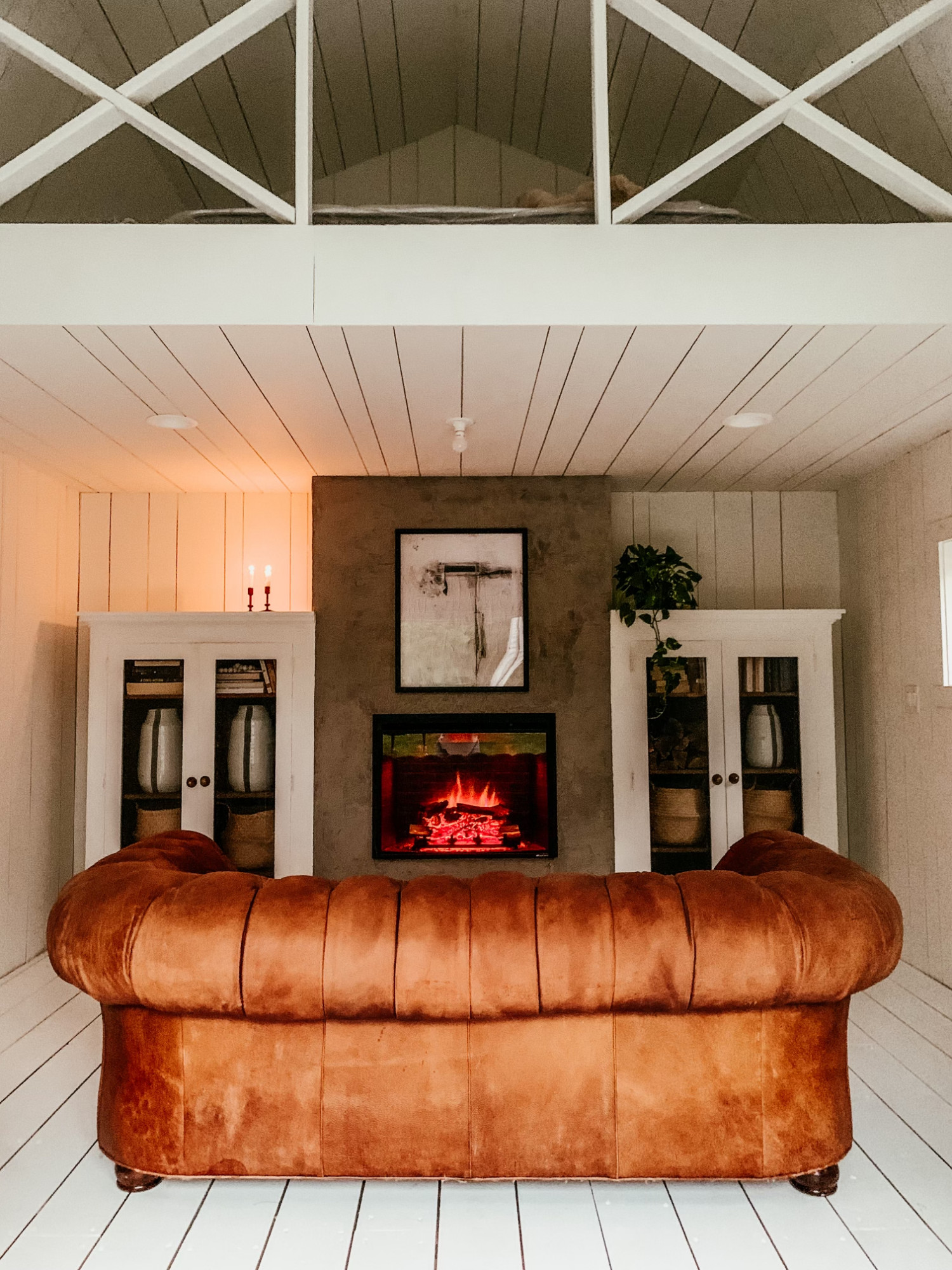 The loft has been converted into a cozy sleeping retreat and we couldn't be more obsessed with this space. I am a firm believer in making your bedroom a retreat, somewhere you can rest and relax, and escape from the busyness of the day. We have put a lot of love into our girls' bedroom (and now as requested by them, working on giving them each their own room) as well as made our master bedroom a place we love to lay our heads at night. This all said the Tuff Shed needed the same cozy peaceful vibe!
In order to create this space, I knew I wanted the loft. The grand height of our Tuff Shed allowed for this, and I always envisioned this as a sleeping retreat. We added texture to the walls and ceiling by adding shiplap and painted everything white. Of course, lighting is key to create a great environment, so we included two chandeliers hanging in front of the loft that also dim to create a moody vibe.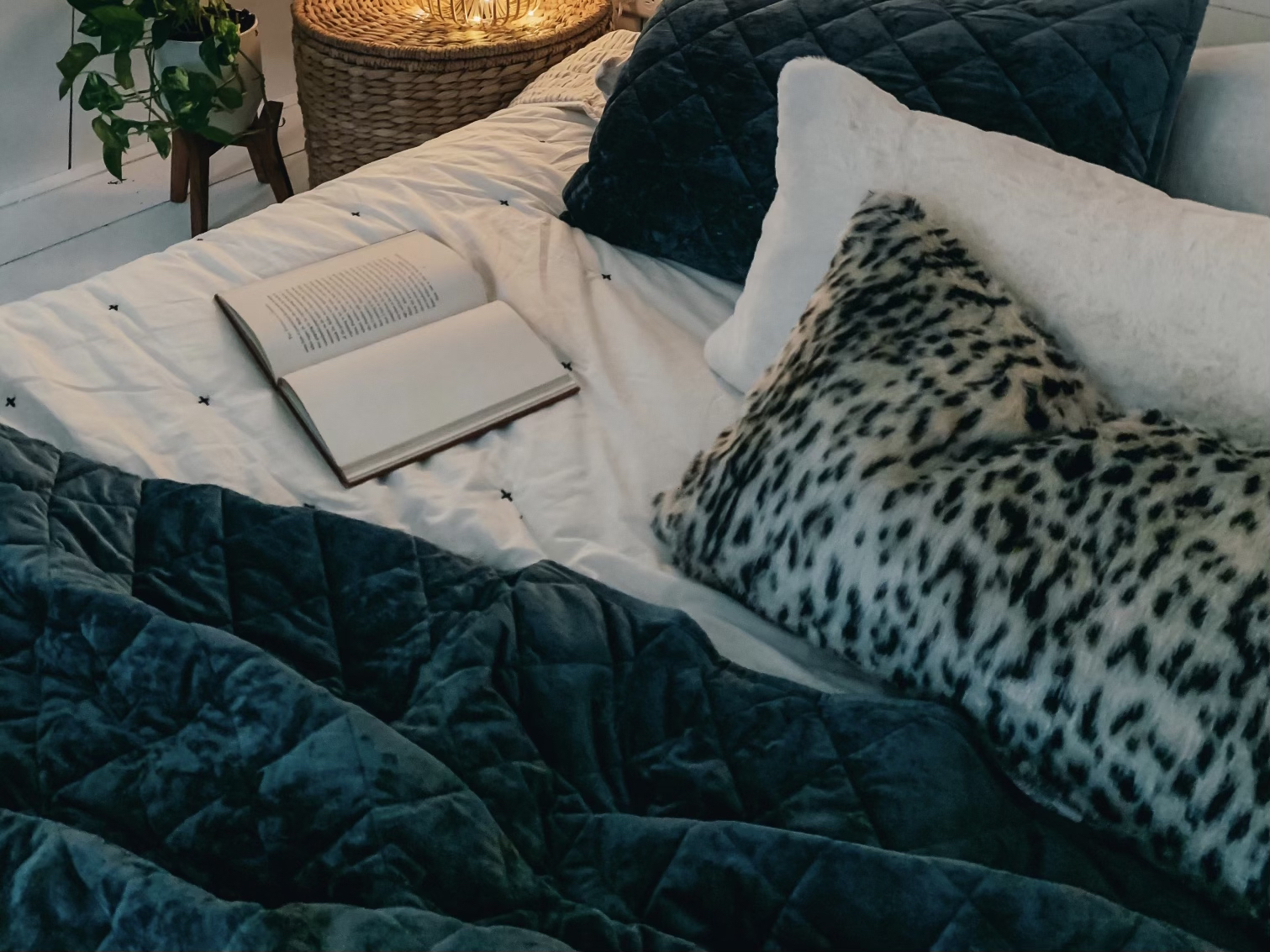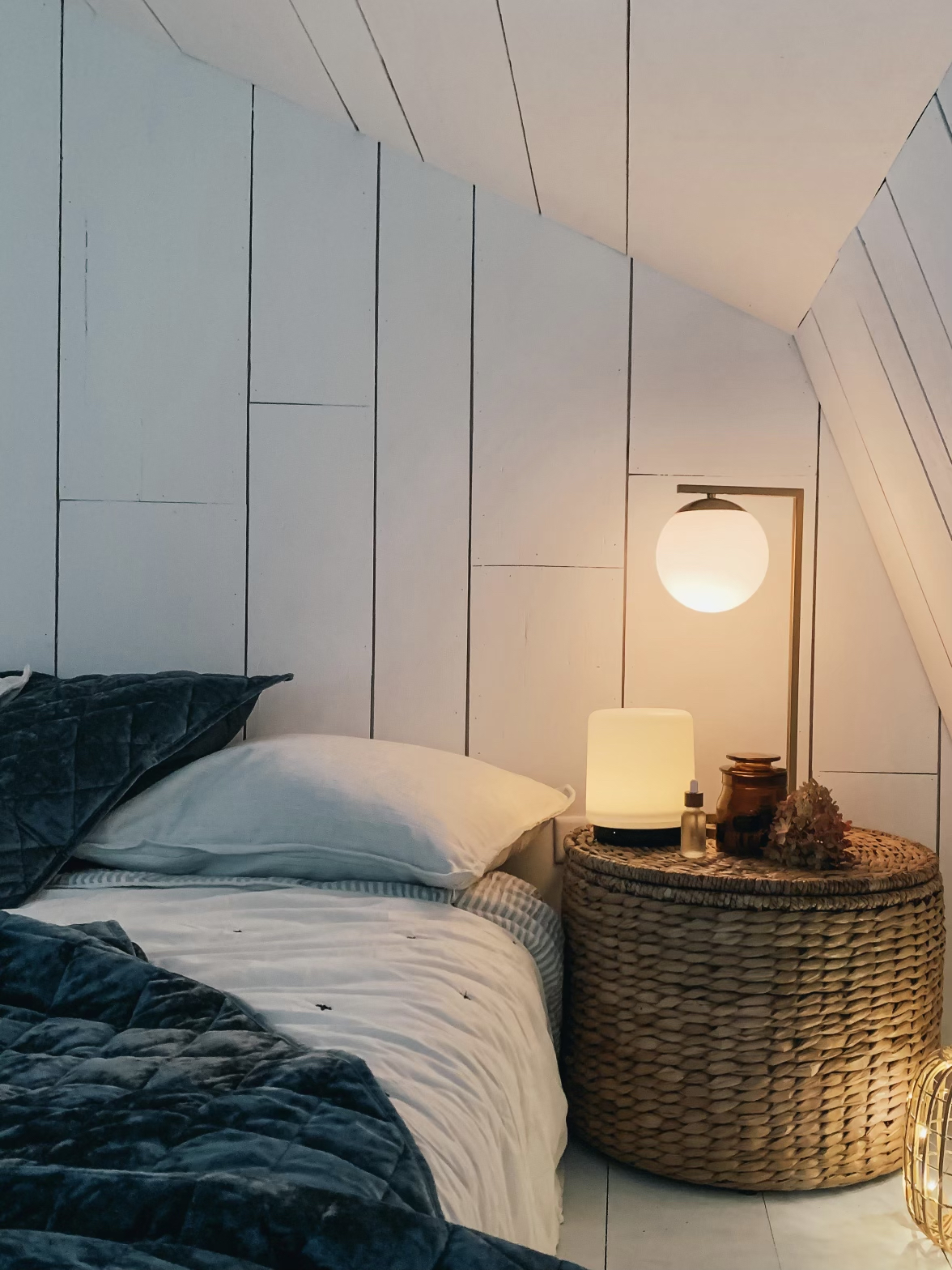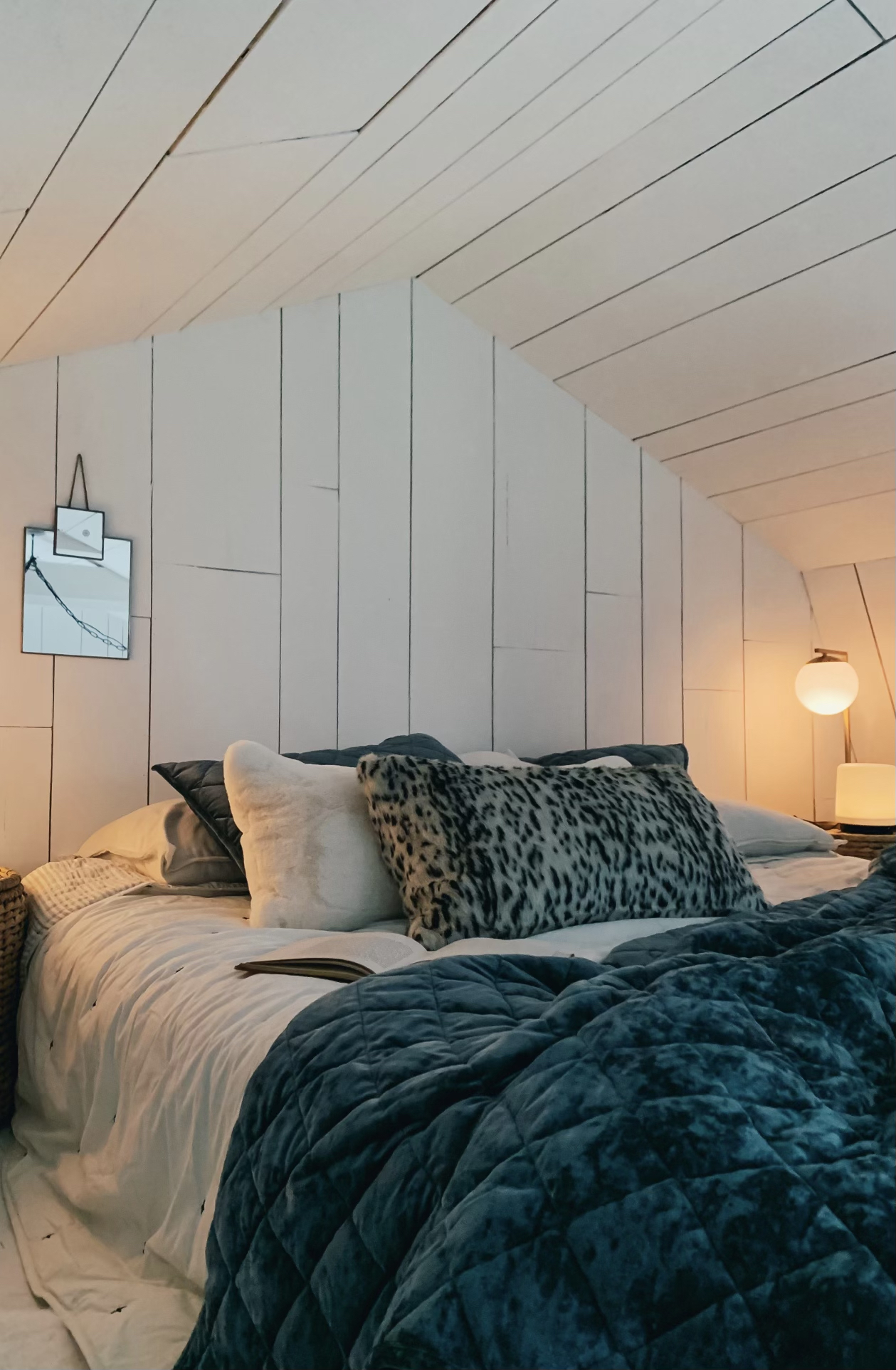 When it came to decorating the loft for our cozy sleeping retreat, we used a queen mattress, which was the perfect fit, added comfortable pillows, velvet bedding, nightstands, and lamps, and sprinkled it with some books, extra blankets, a diffuser, and some little wall hangings (and maybe have switched it up a couple of times ◡̈ ). We wanted the space to feel extra cozy for our girls, or guests, whoever may be up there for the night, or even to hang out and watch a movie on our projector. (This is one of our favorite things!)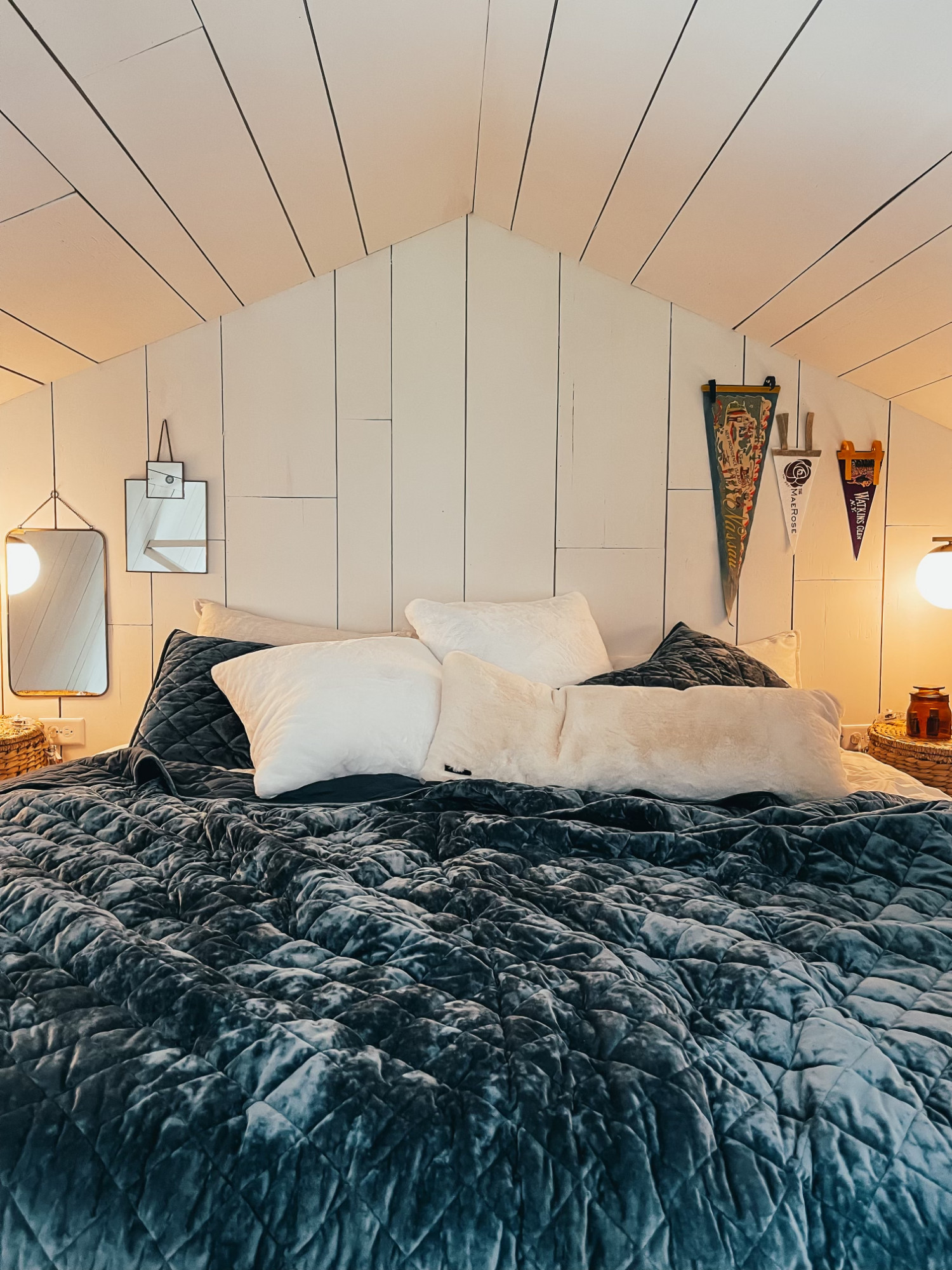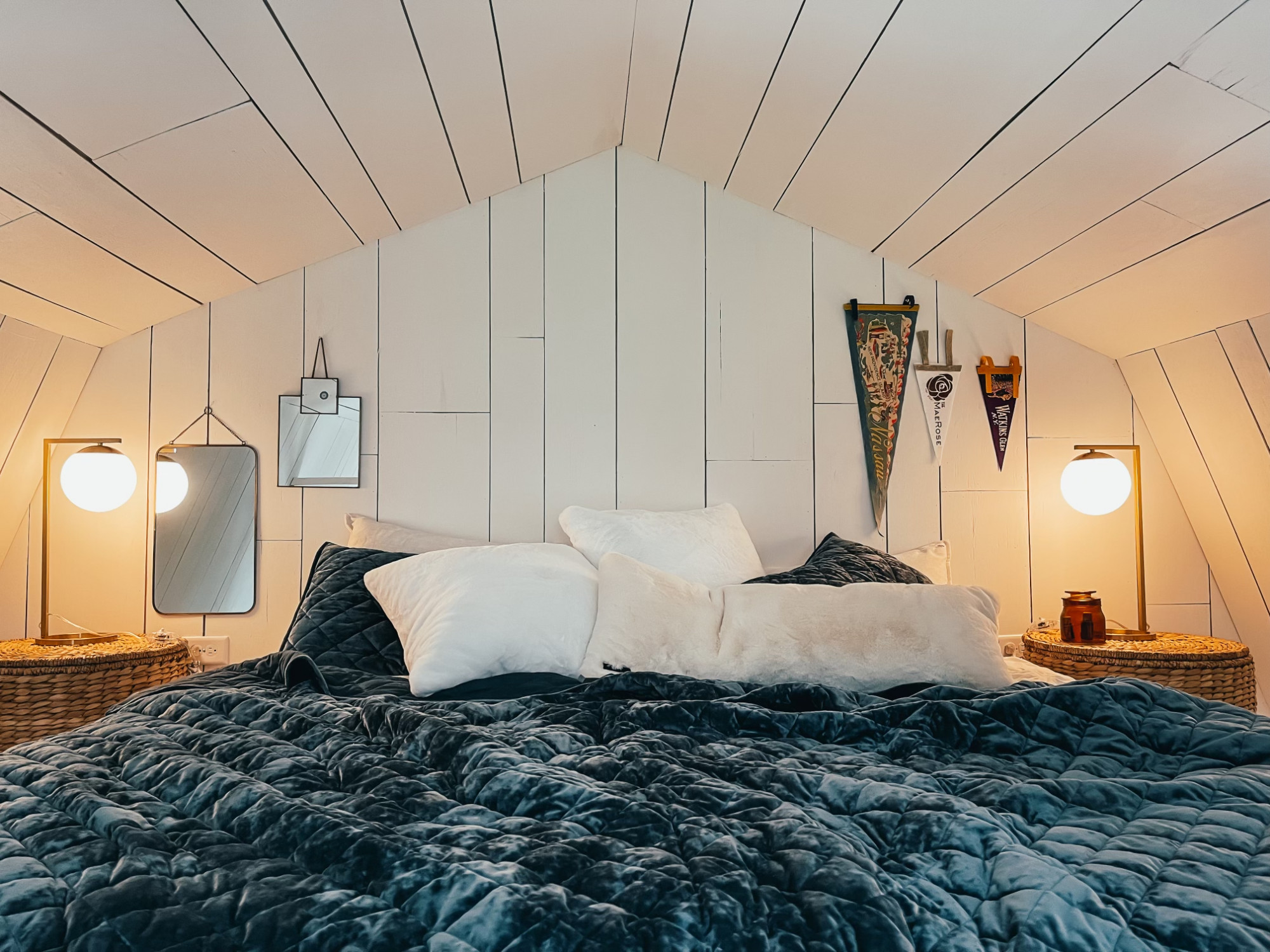 Tuff Shed did a wonderful job building out our dream loft and with their labor and my vision, our cozy sleeping retreat came to life! We can't wait to snuggle up for more movie nights and even spend a night or two. ◡̈
If you would like more information on our Tuff Shed > THIS < blog post answers some of most asked questions.