It may seem like the end of summer, but we have a few weeks left! Our sunken patio is our absolute favorite spot to hang out during the summer months and this year it got a refresh with Arhaus! We're definitely going to embrace these last weeks of warmth, but also I'm secretly excited for fall hangouts and the cooler weather here. ◡̈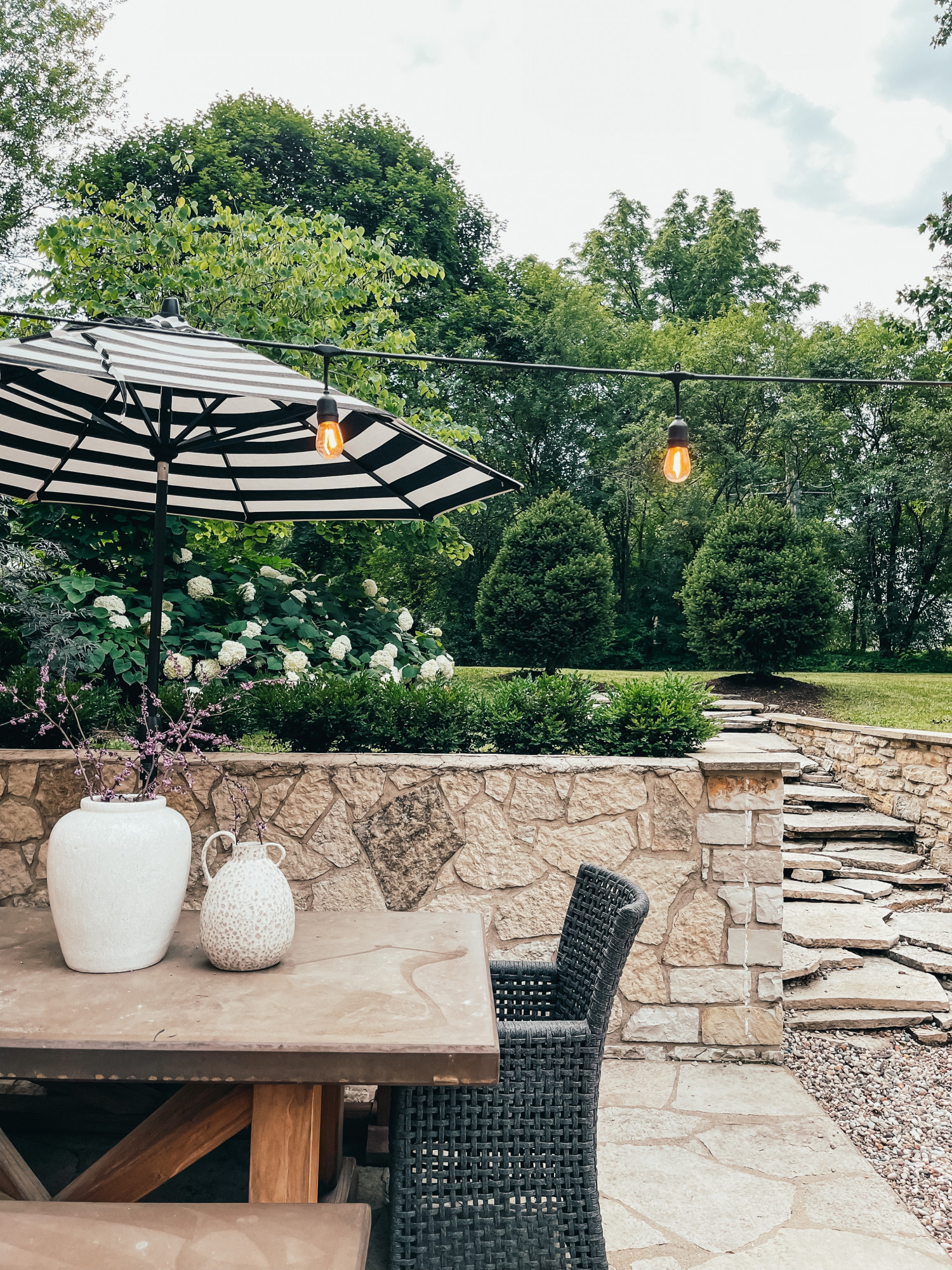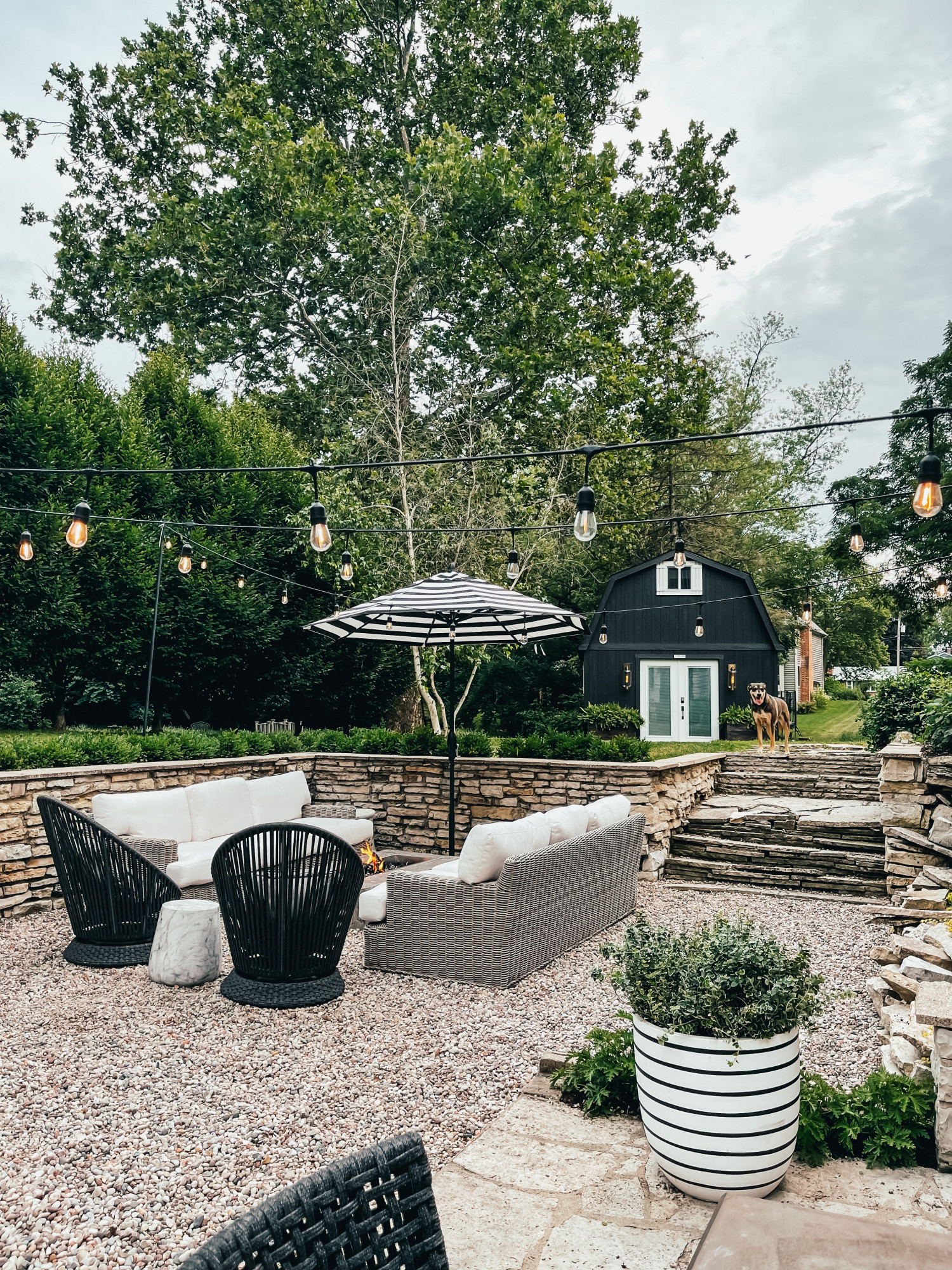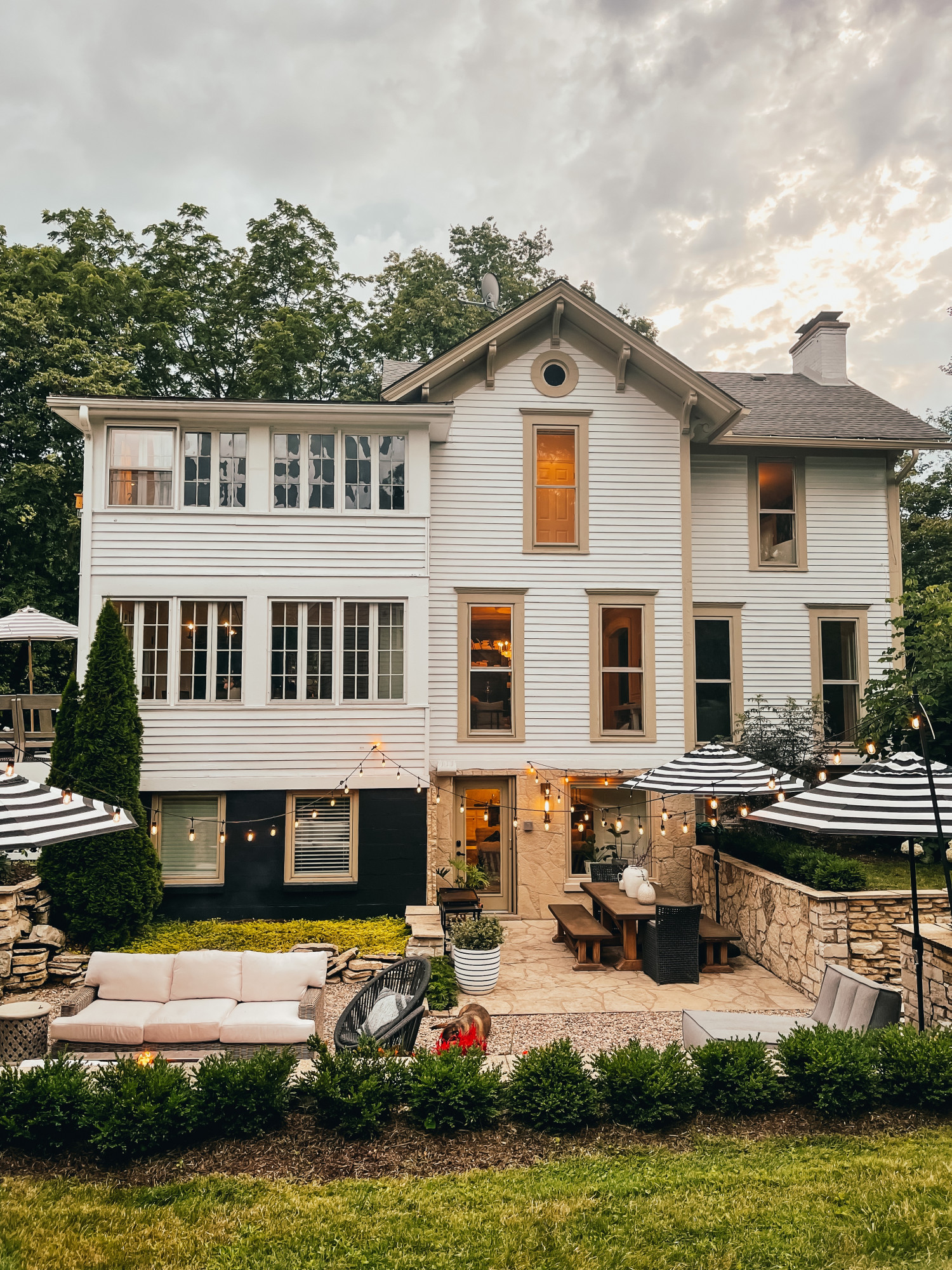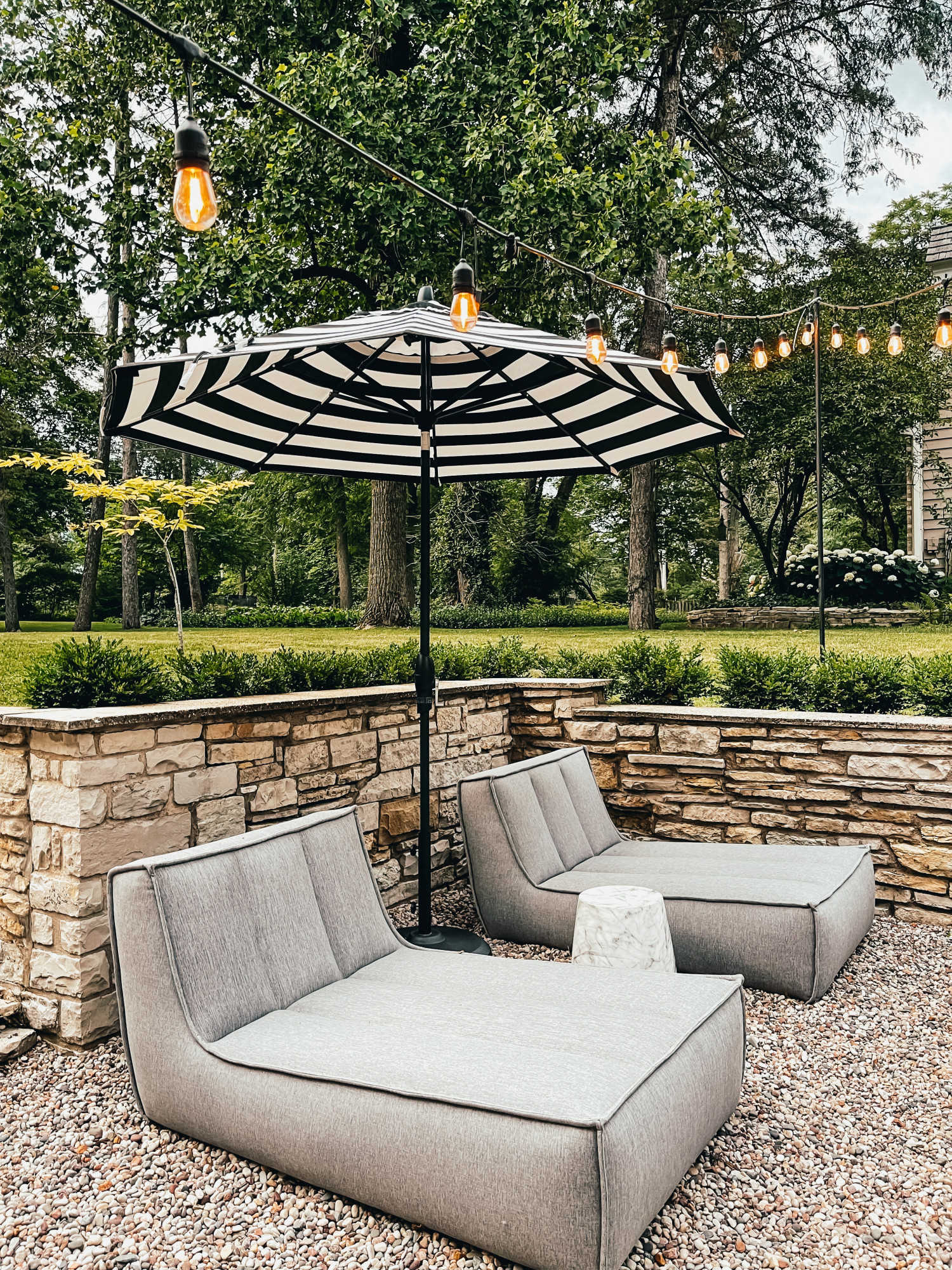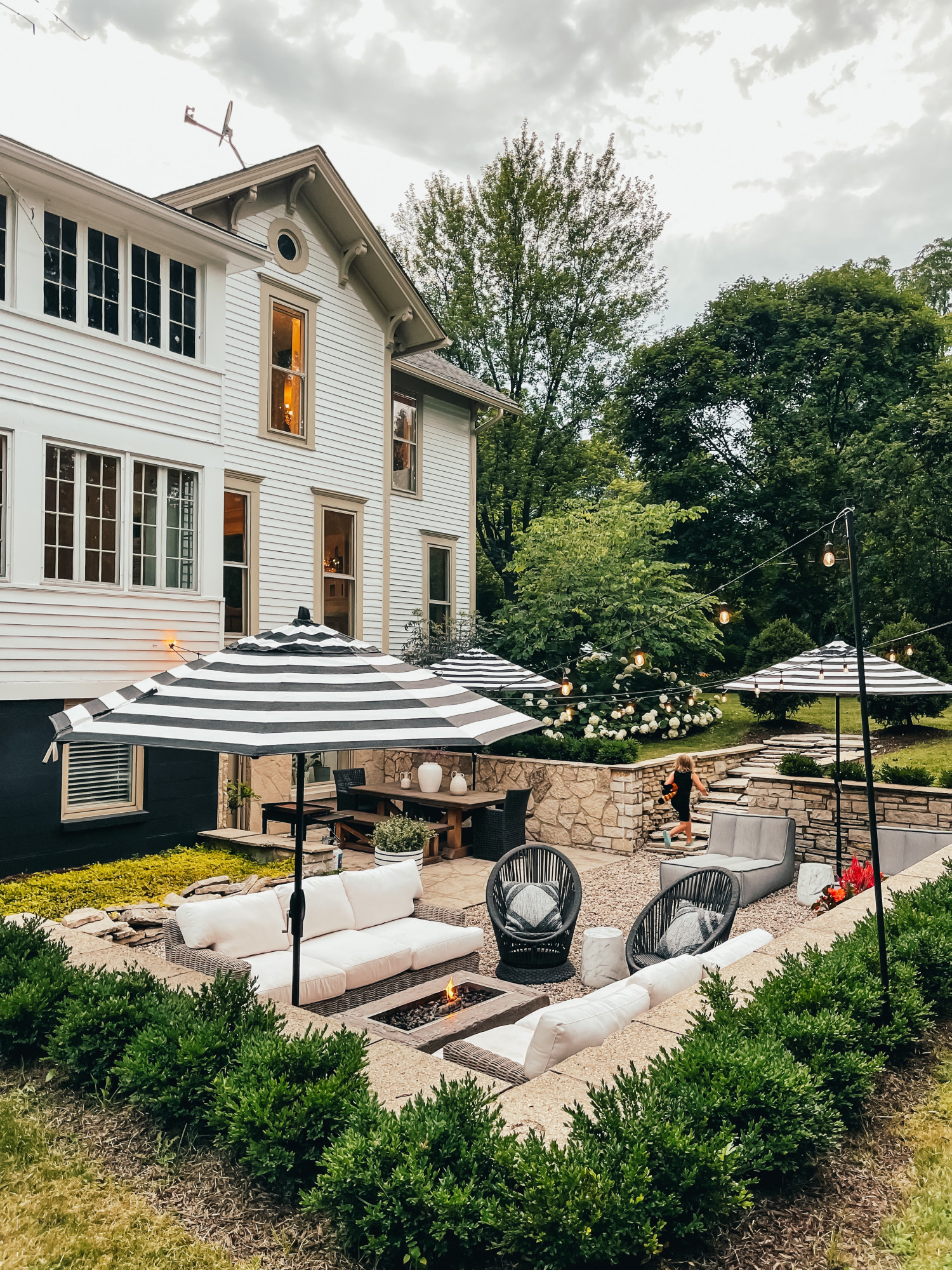 Our sunken patio is pretty large and one of my favorite things is to section it off to create multiple nooks! The patio is located off of our basement, which if you don't know, hosts our second kitchen, which we use when we have guests over or simply for the convenience when we're hanging outside. When we have drinks and food downstairs we bring them out to the sunken patio and get to use our Arhaus table and chairs. This dining set is perfect for our space and conveniently located right outside this downstairs kitchen.
I've also created a couple of lounging spaces in the main part of the patio. One is where we have our couch and fire pit, and the other is where our Porto Chaise Loungers live. Both are perfectly comfortable, but one is for sunbathing or chatting with a friend, the other is to gather with the family over some smores and fireside chats.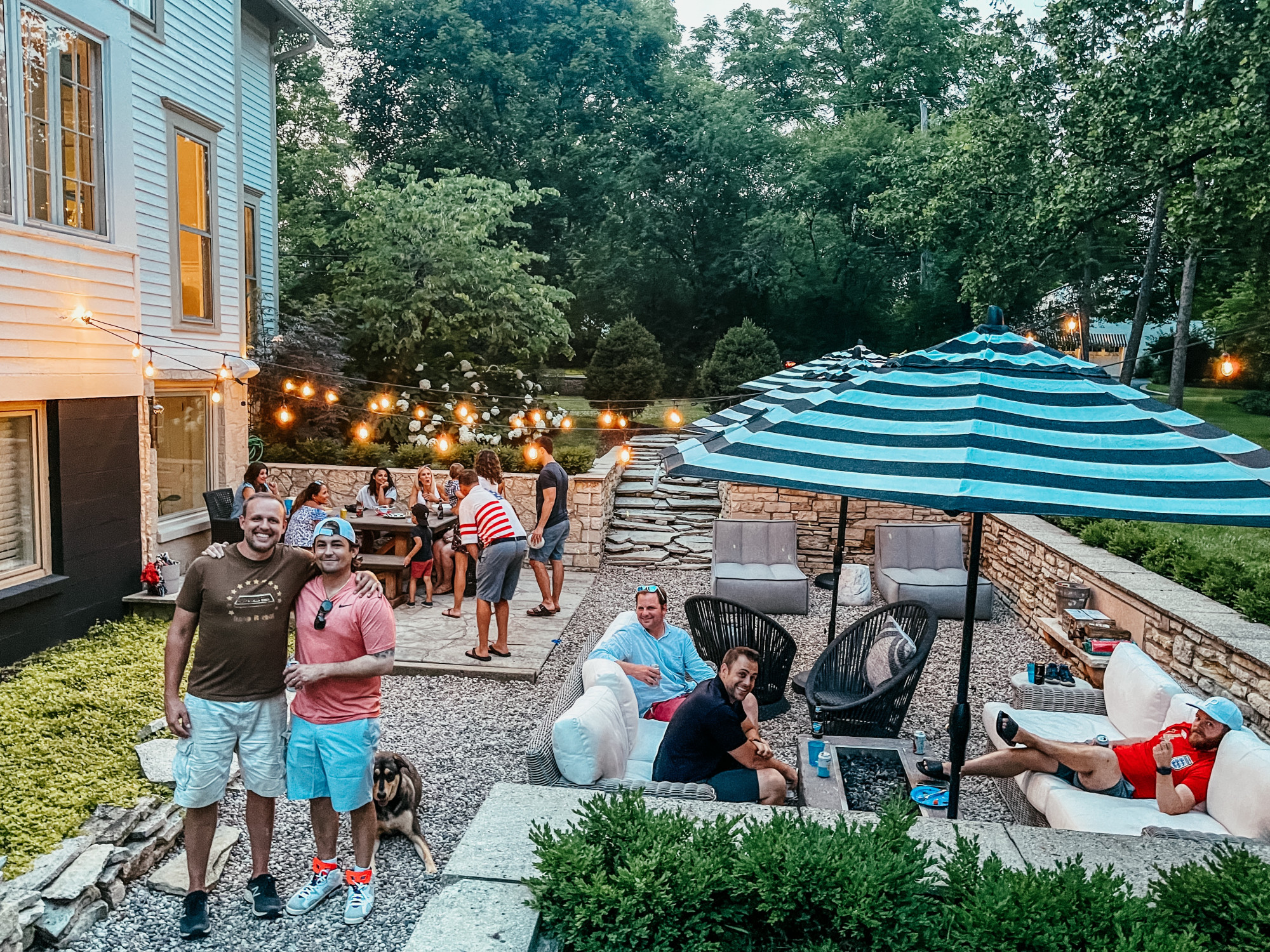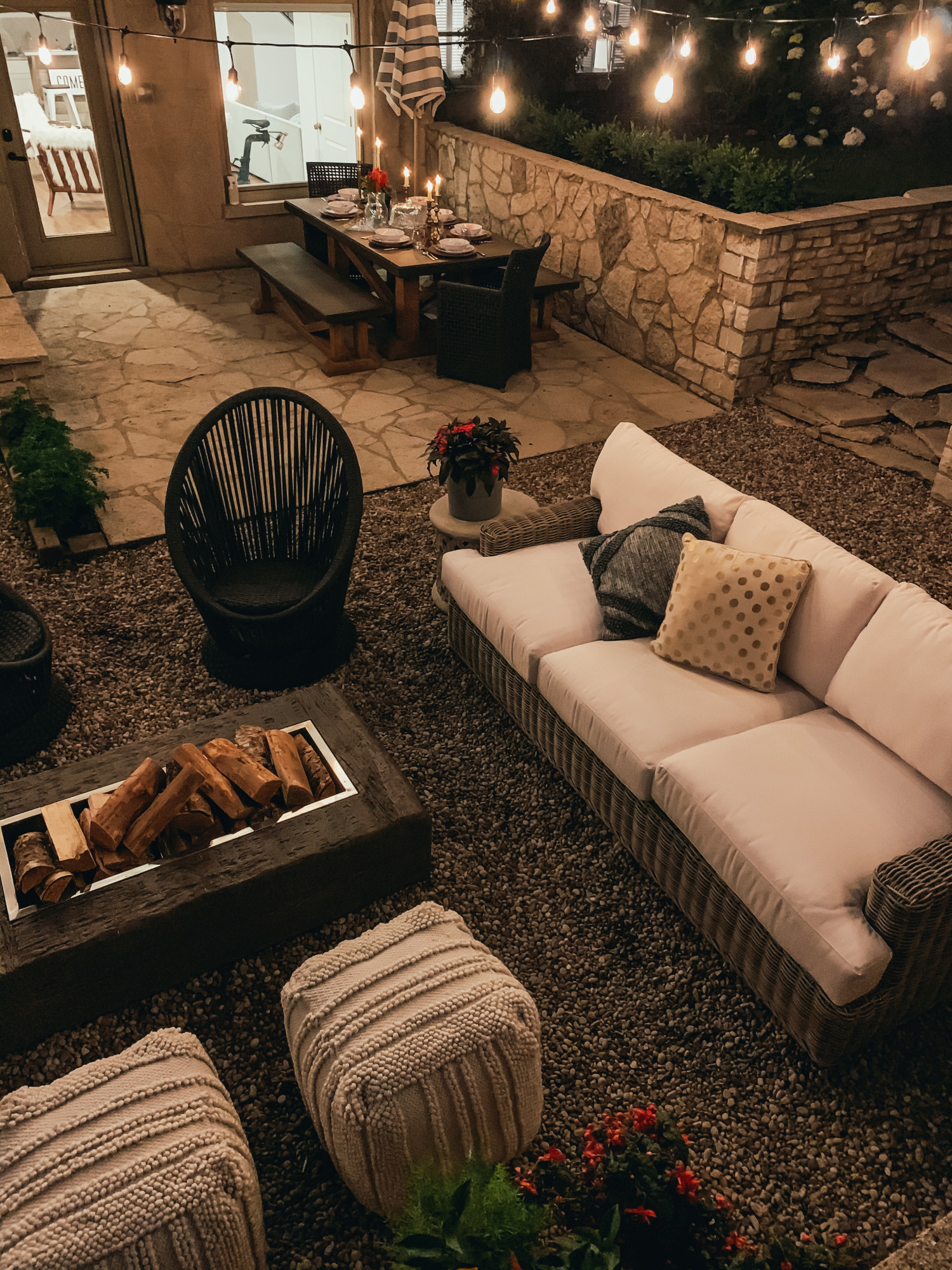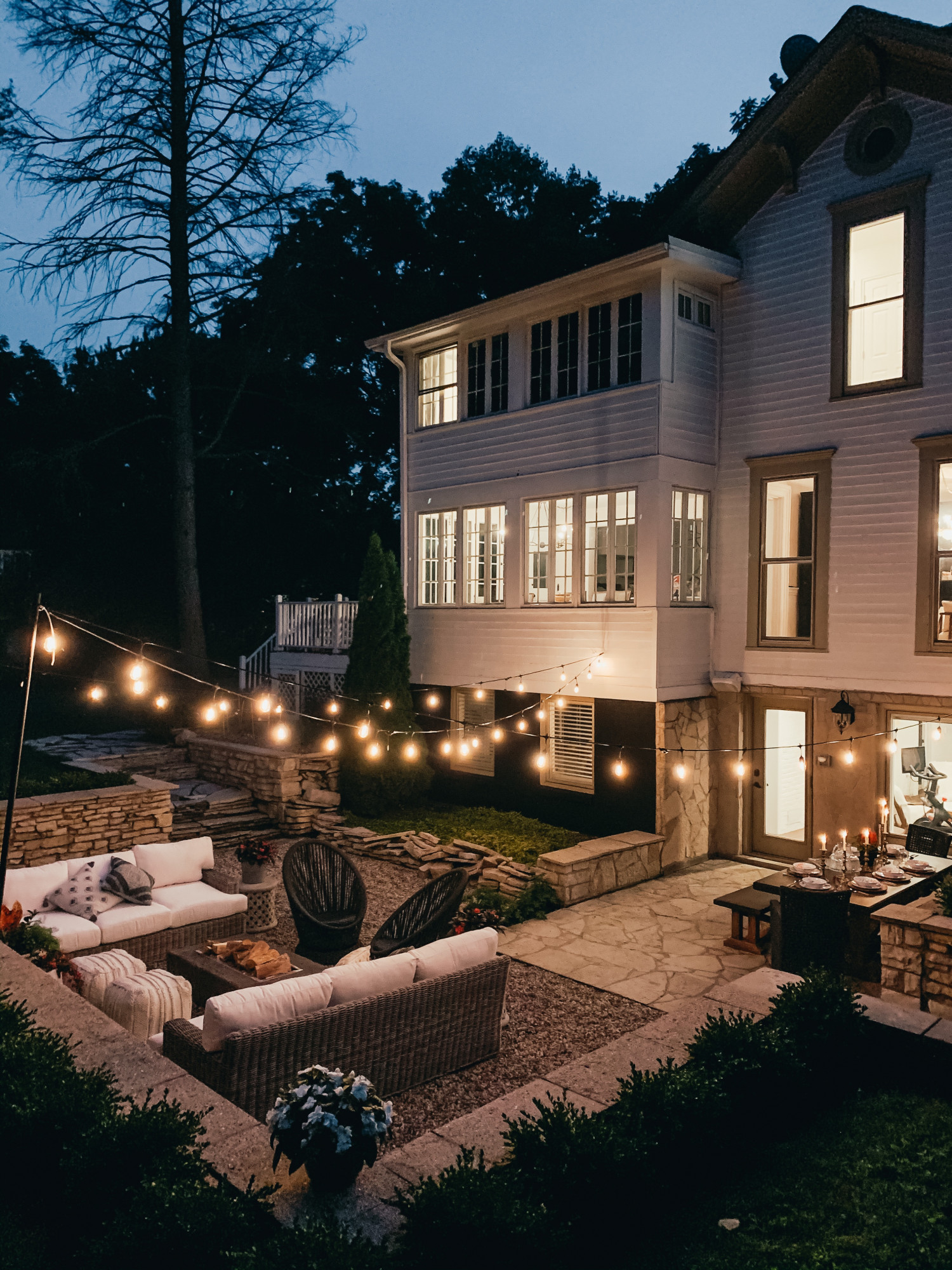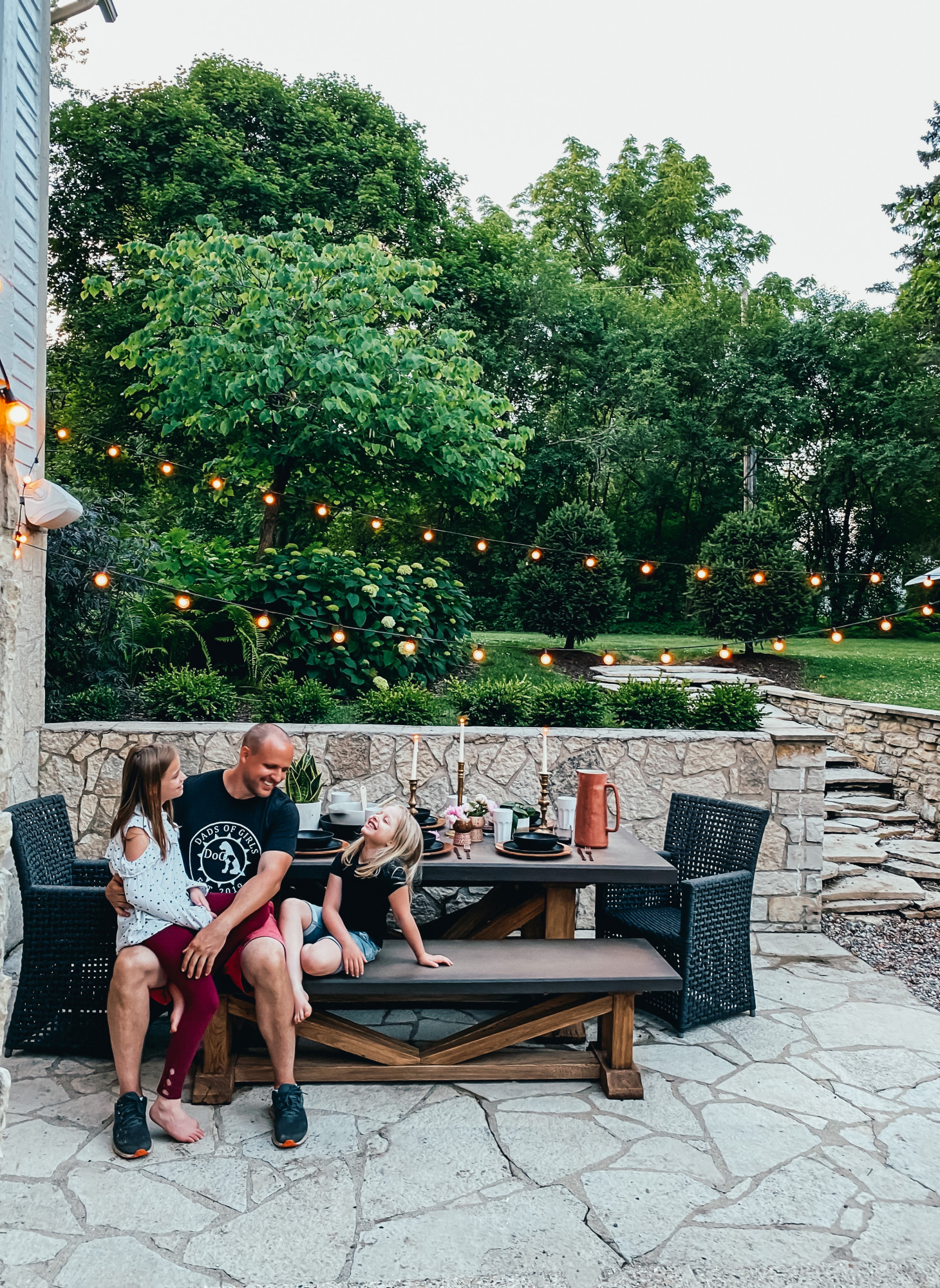 Another outdoor space we don't speak to as much is our deck off of our main kitchen. This space is a project in the works, but I couldn't help but furnish it with this beautiful Arhaus set. We see this view all the time as it is right outside of our big kitchen windows.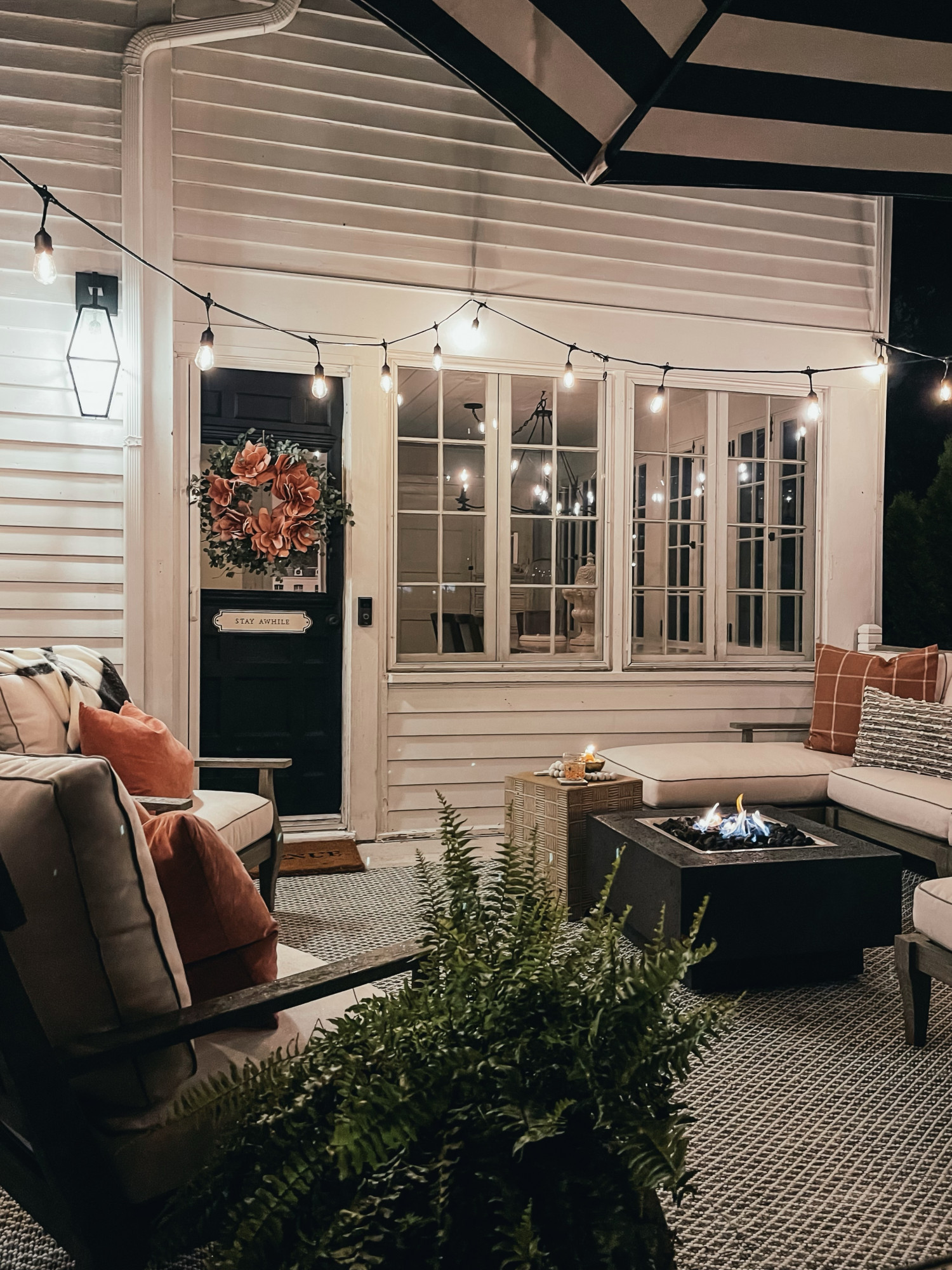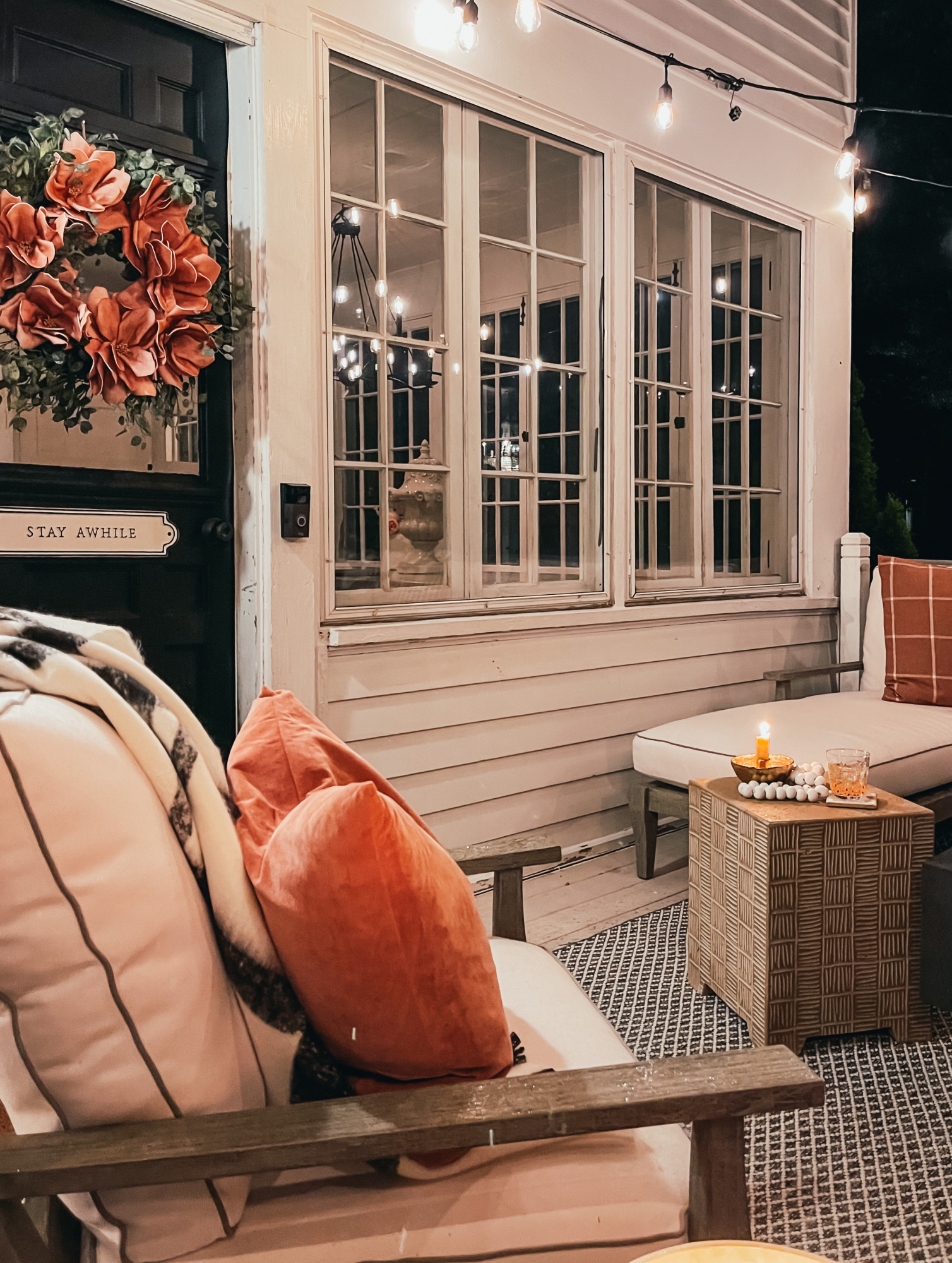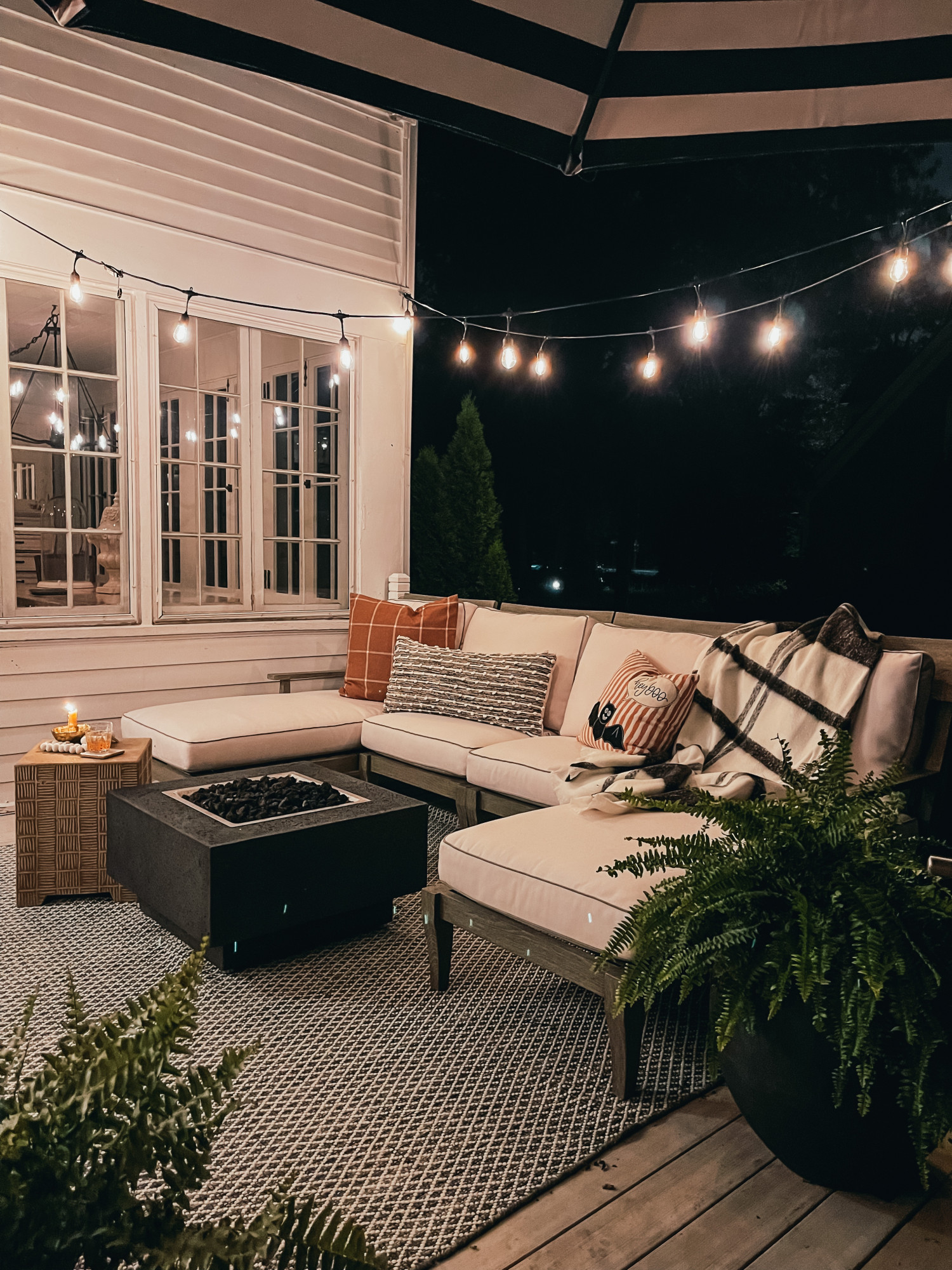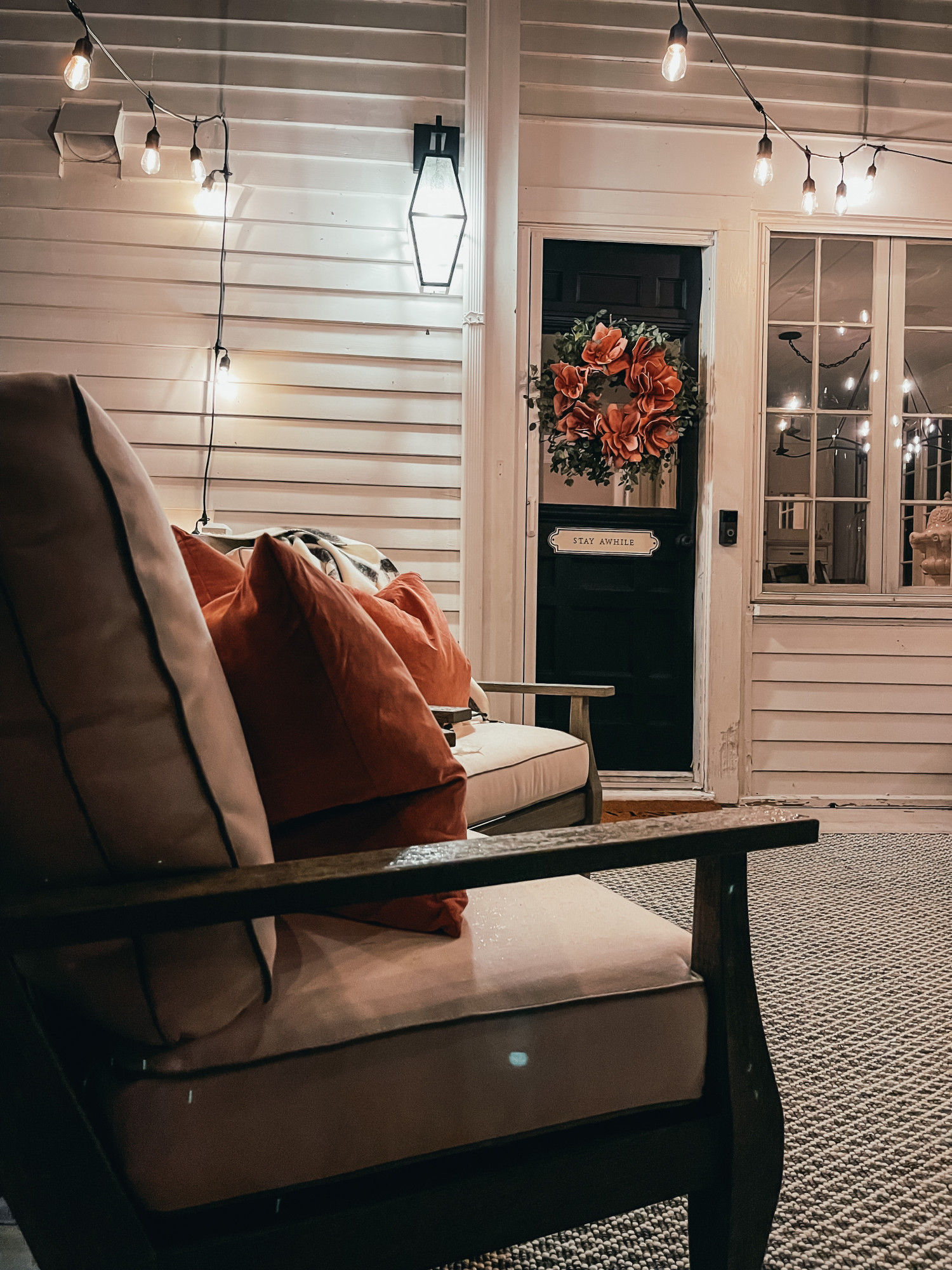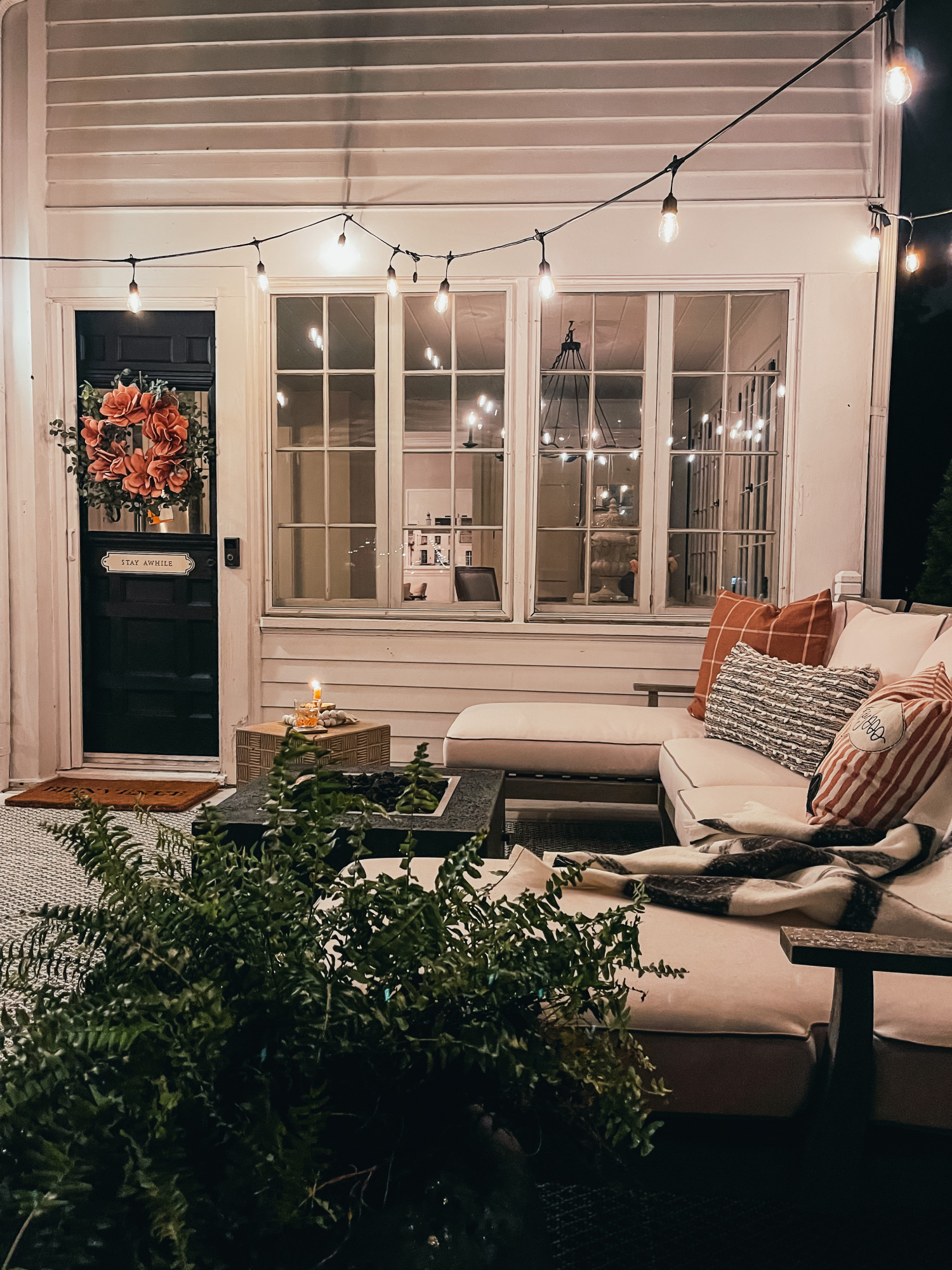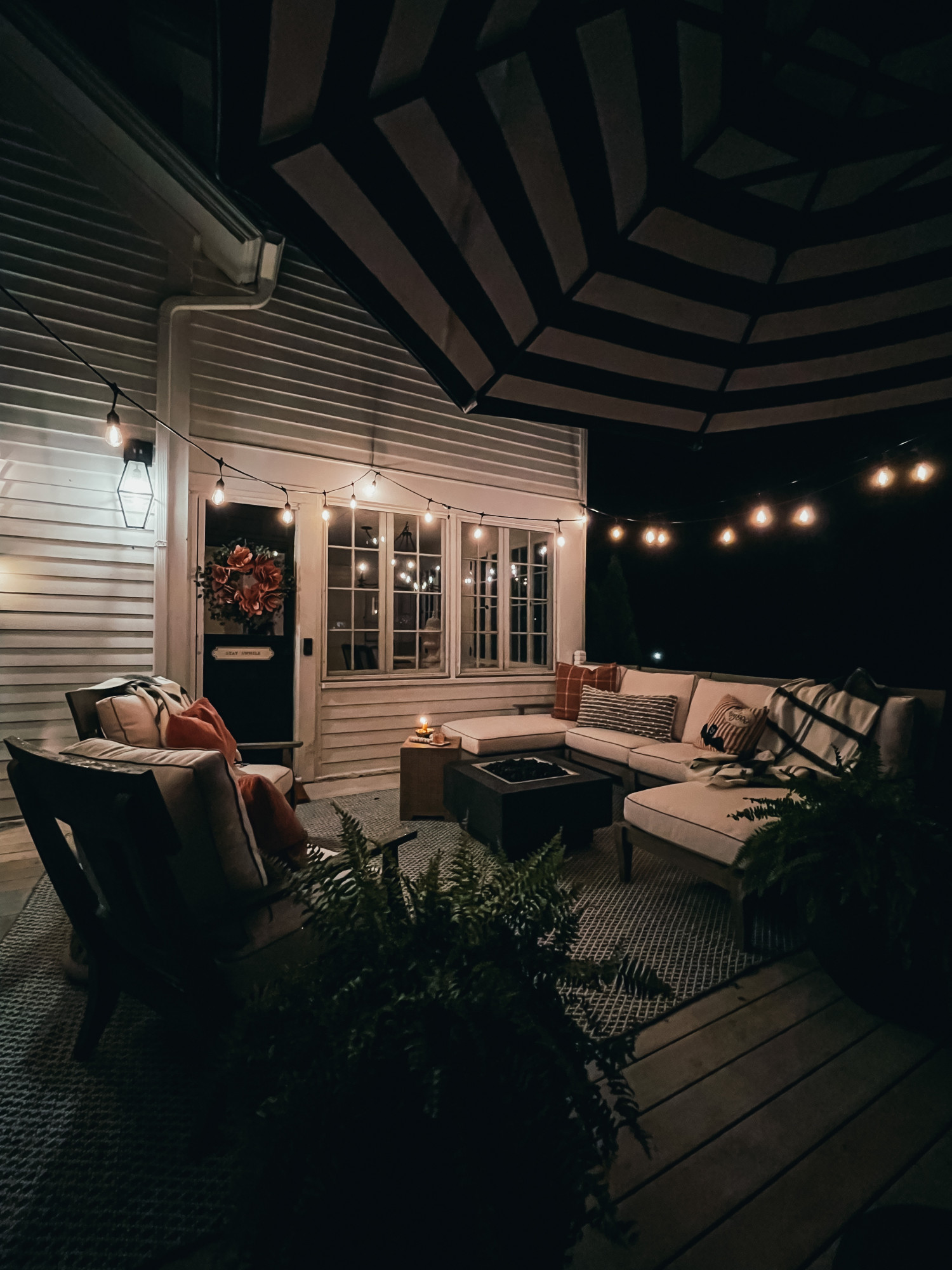 I really adore these spaces as this is where community grows and our family bonds. I cannot wait for the changing seasons and switching up these spaces for the seasons. ◡̈
Links:
Dining Area
Bourdeaux Outdoor Rectangle Dining Table
Outdoor Octagonal Umbrella in Cabana Black
Firepit Hangout
Natural Log Rectangle Outdoor Fire Table
Outdoor Octagonal Umbrella in Cabana Black
Lounge Area
Outdoor Octagonal Umbrella in Cabana Black
Upper Deck
Adones Outdoor Lounge Chair with Contrast Welt
Adones Outdoor Six Piece Corner Sectional