Good morning friends!  Thank you so much for joining us.  We cannot wait to show your our living room decked out for Christmas.
In this room I wanted to bring in more of the traditional Christmas colors that we've all grown up with.  Red, green, white, and silver dominate the color palate.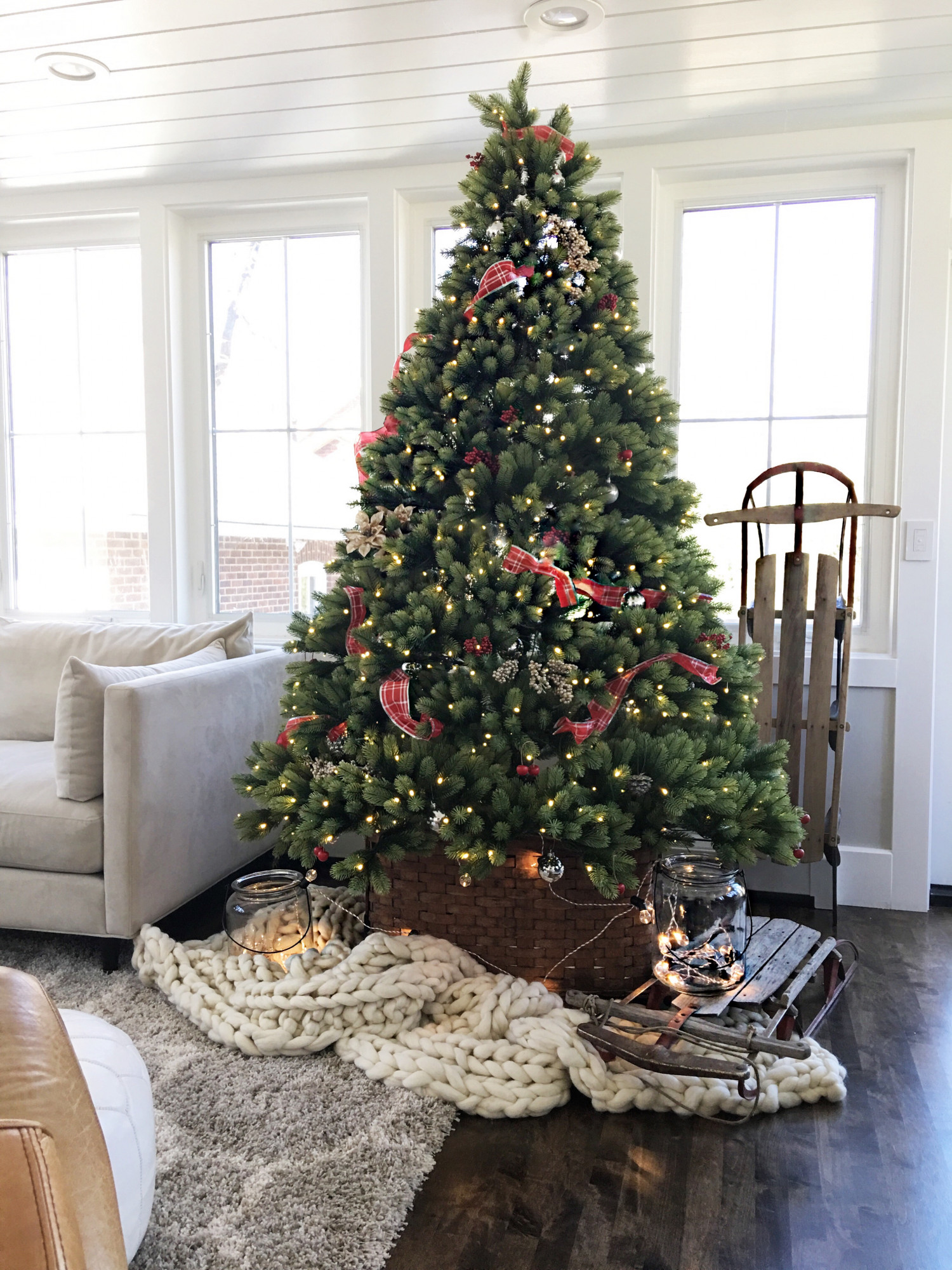 To give the tree a more relaxed feel I placed the tree in a vintage basket I found while thrifting.  Doing so is a great alternative to tree skirts that were placed around all of the other trees in the house and it gives the room and unexpected pop of rustic, cottage charm. I planned on using this colorways gallery knitted tree skirt around another tree here in the house but when I saw it paired with this tree I loved the softness it gave!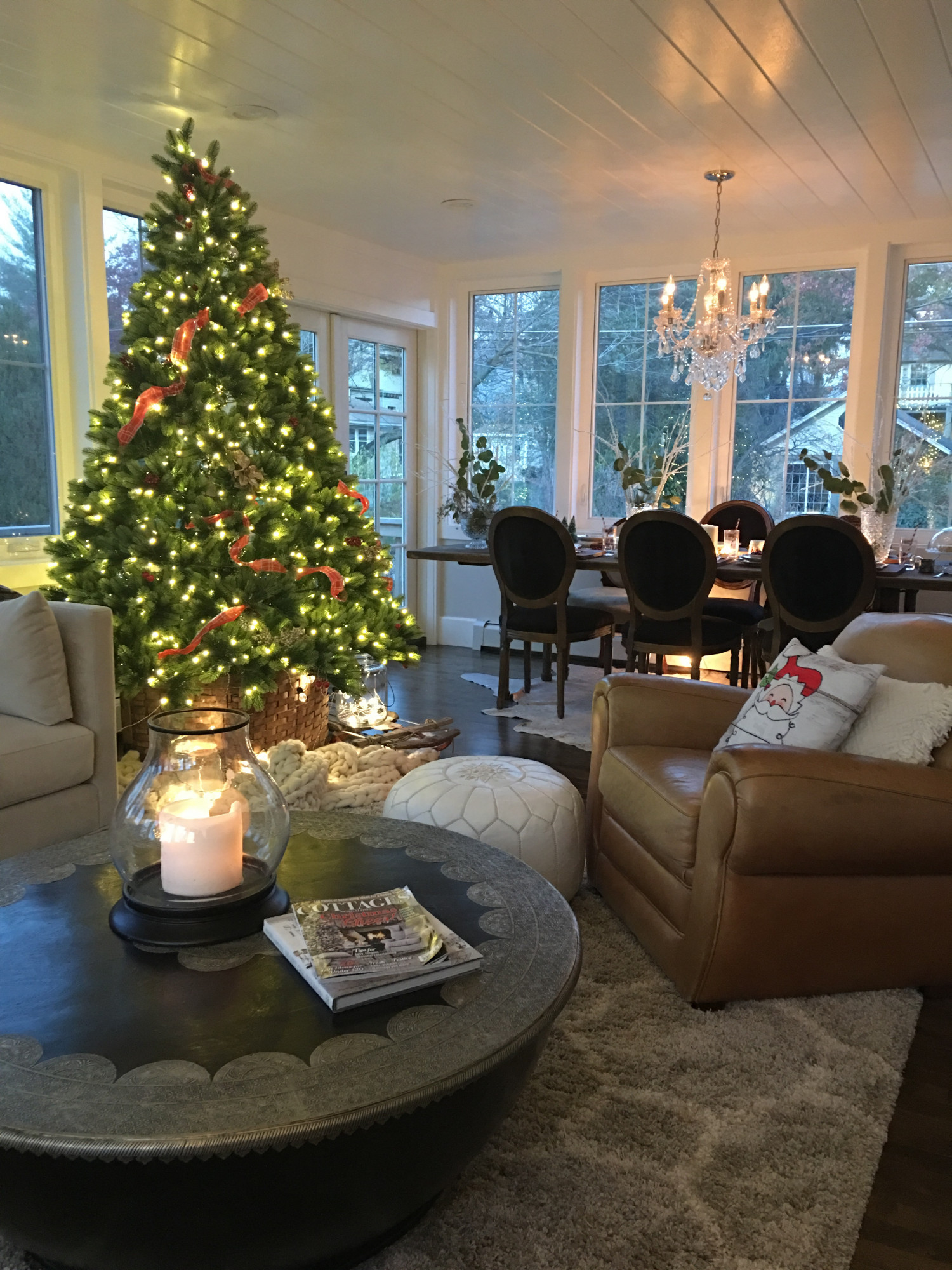 These Mr. and Mrs. Clause pillows by PocketFullofPaint.com bring that whimsical feeling of Christmas cheer to the space.  I love how they add little pops of color to our bright room.  We set the table with a more relaxed feel since this is the table we eat at every night.  I'll be sharing more on this later.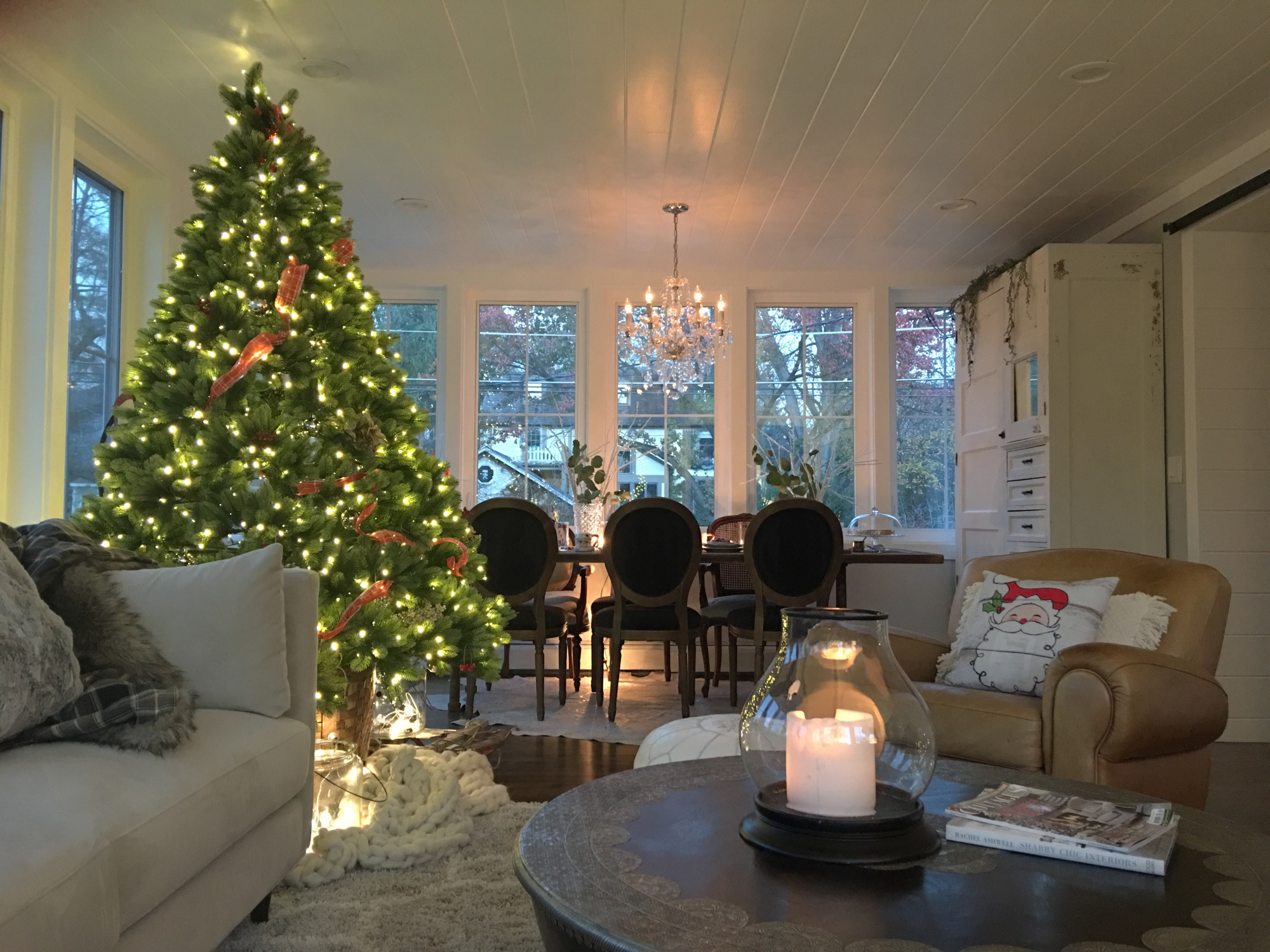 This White Shanty designed barn door brings so much warmth and texture to the space.  It's also highly functional too!  It allows us to close off this part of the house for a cozy movie night without waking up our girls.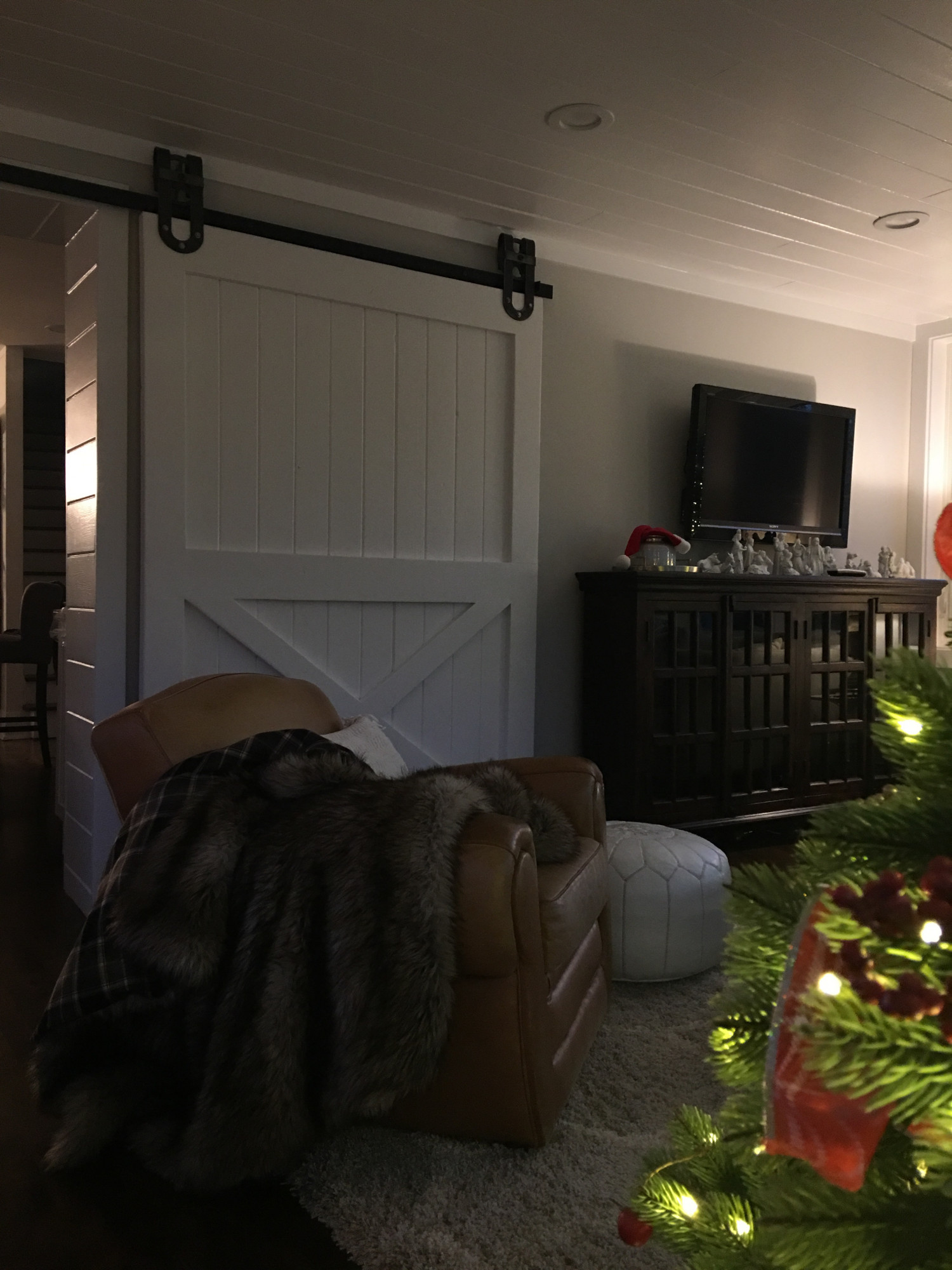 This amazingly soft and warm blanket is made by Royal Scout and can be found here.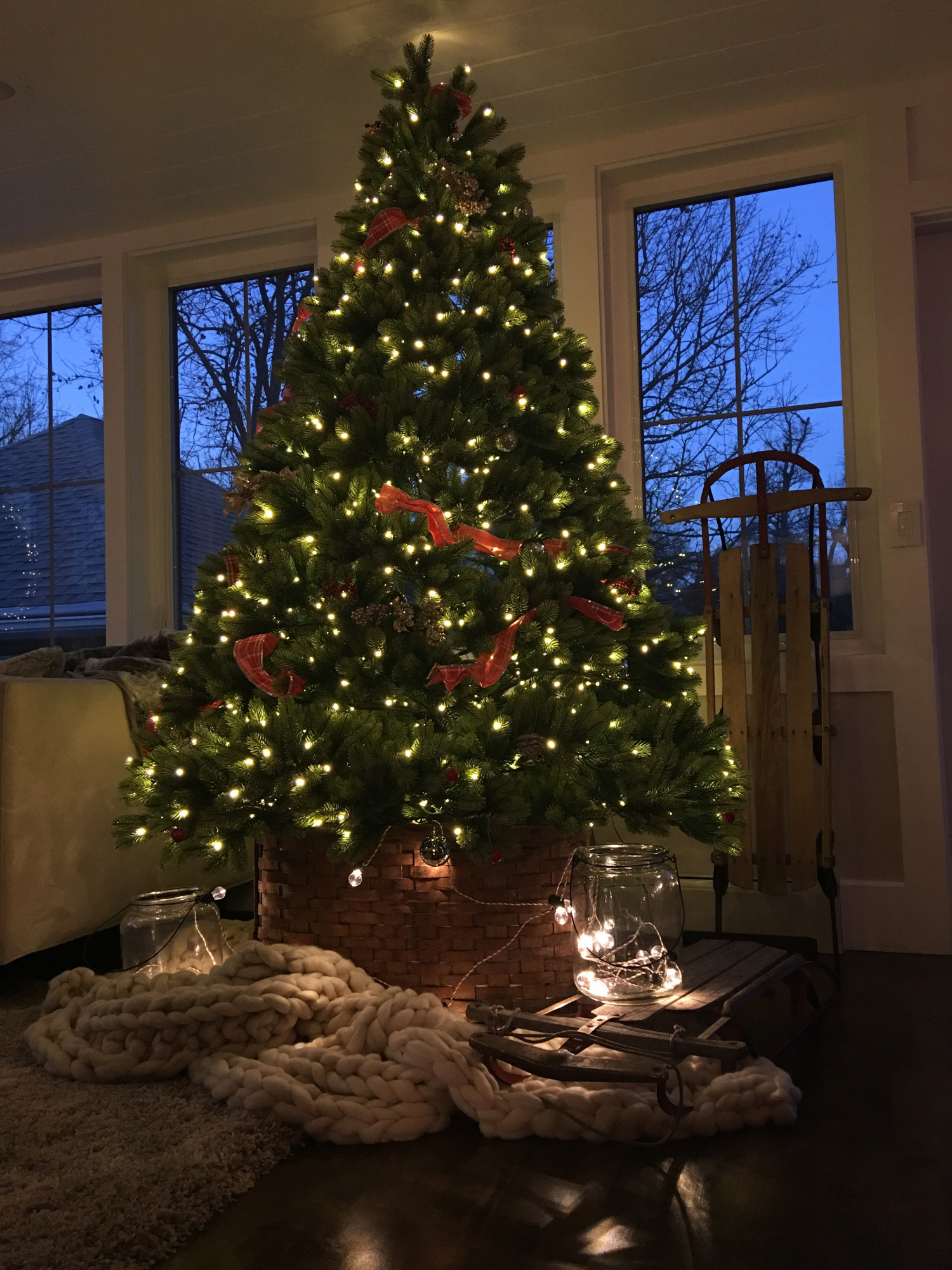 We love our King of Christmas trees and wreath.  I have to write that putting up Christmas trees is not at the top of my husband's list of favorite things to do, but even he said these trees were easy to assemble.  He loved how they were so smartly designed that simply adding on the next layer of the tree connected the lights.  No 30 minute struggle to find cords buried in itchy faux pine branches.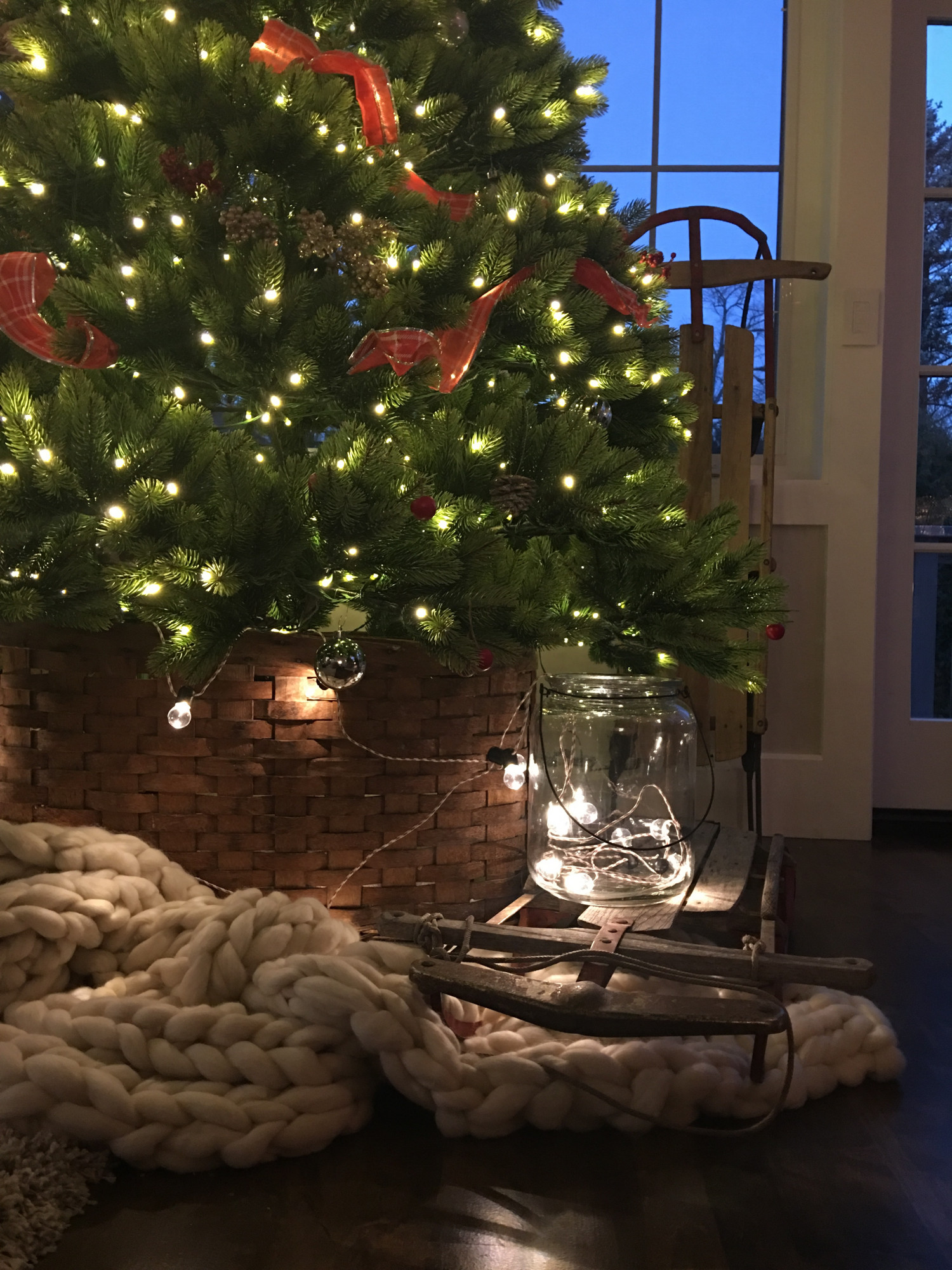 This amazing chunky blanket is by Colorways Gallery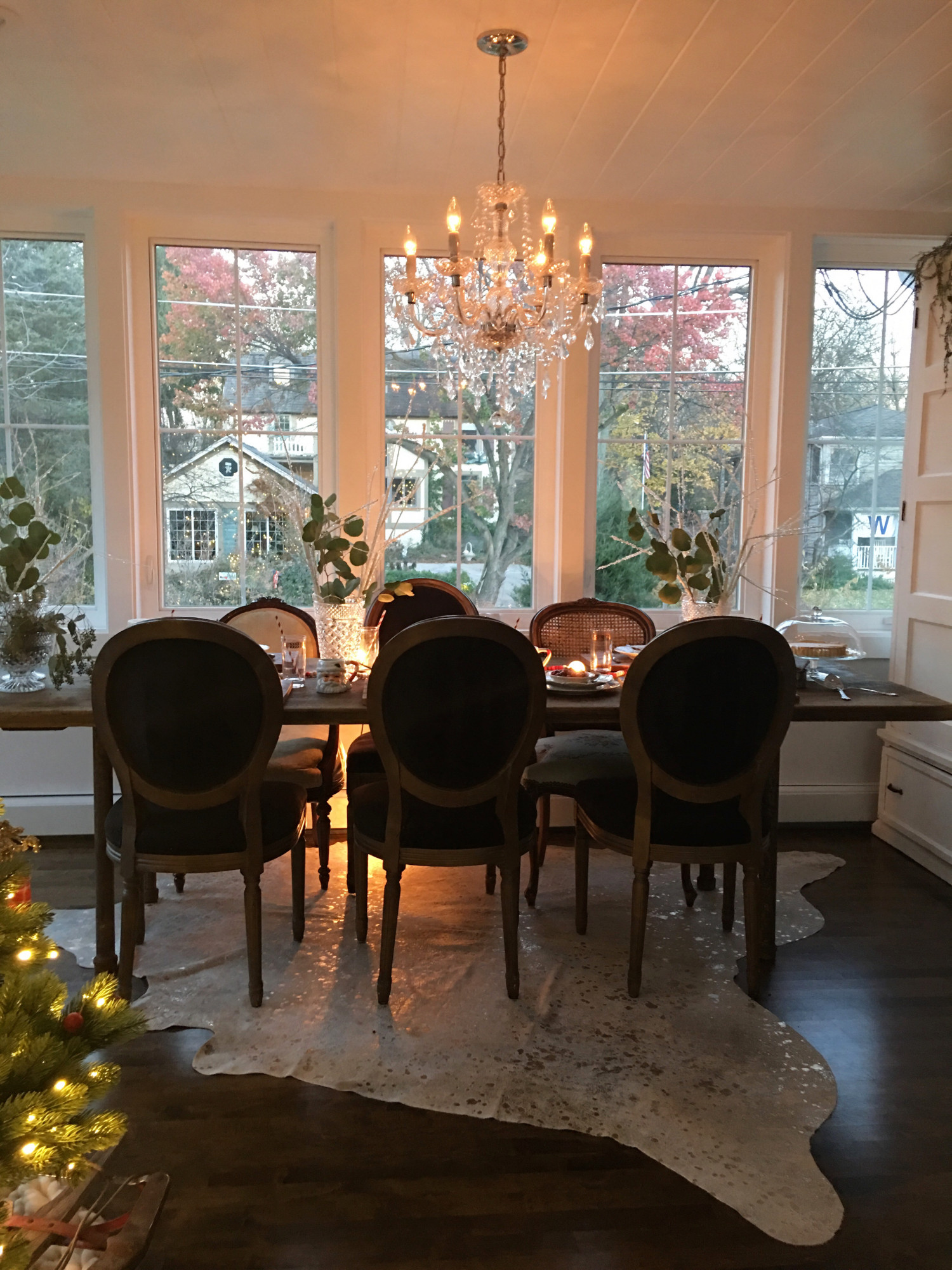 This view is my favorite in the room.  I love how the windows above create a picture canvas of the outdoors.  Since the room has all windows we don't really have any place to hang artwork and I love how the windows bring in the constantly changing 'artwork' of mother nature.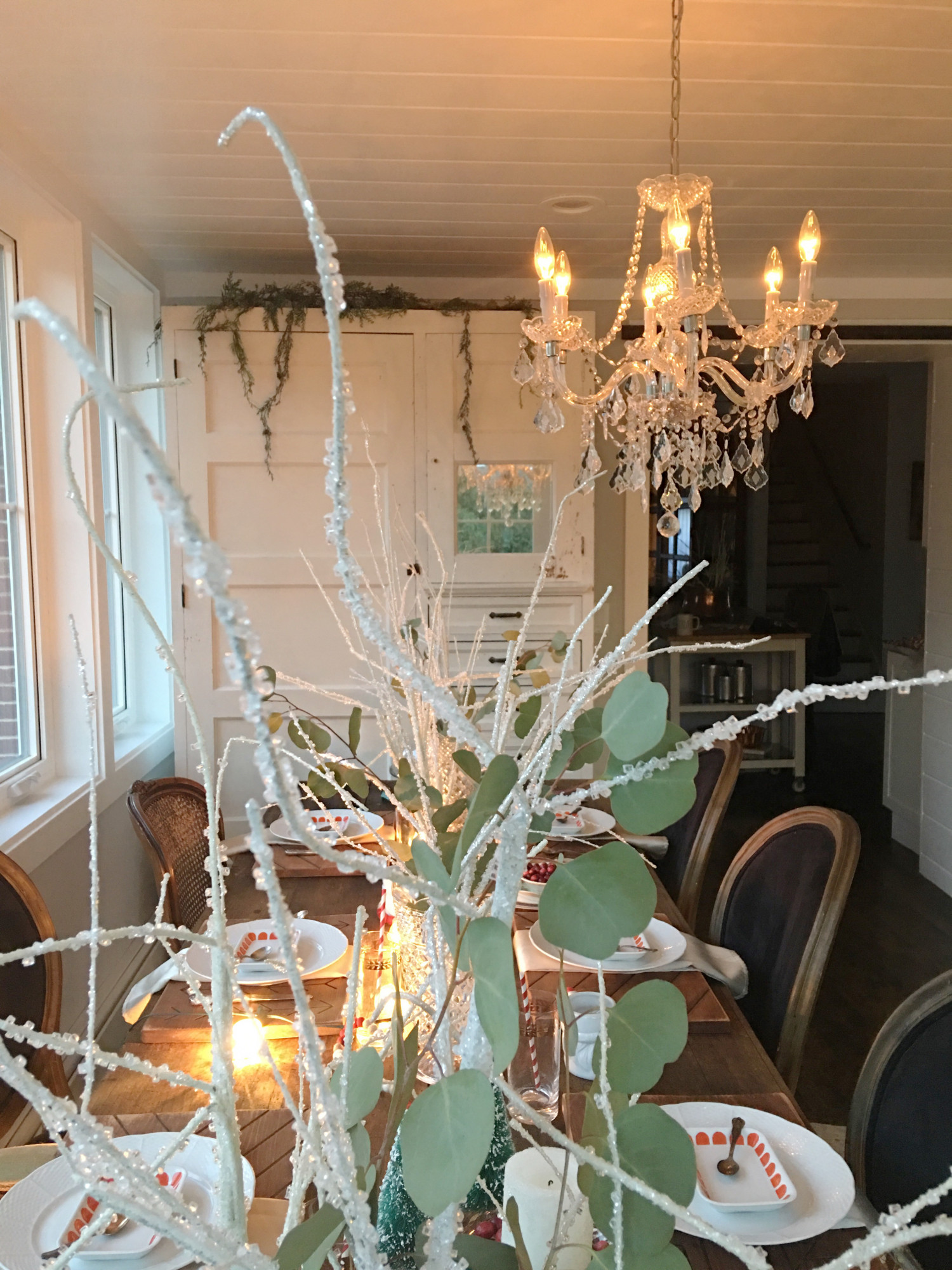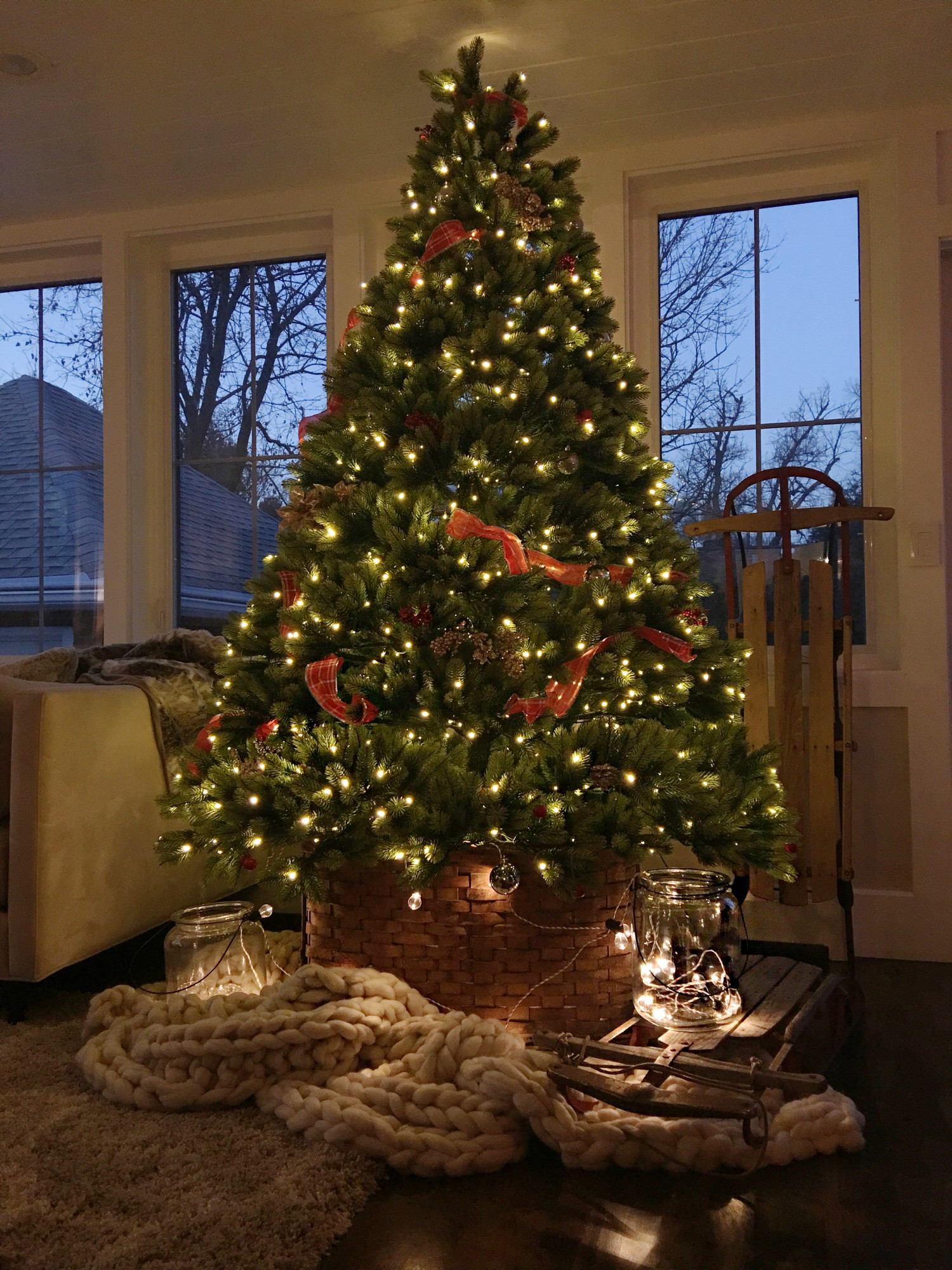 Thank you all for coming by.  It's always such a blessing having you.  Don't forget to check out the other talented bloggers below for endless inspiration.
Ella Claire | Kindred Vintage | French Country Cottage | Dear Lillie
Jennifer Rizzo | Jeanne Oliver | Shades of Blue Interiors | Love Grows Wild
Rooms For Rent | City Farmhouse | Liz Marie Blog | Craftberry Bush
And our Featured Guest: Beneath My Heart