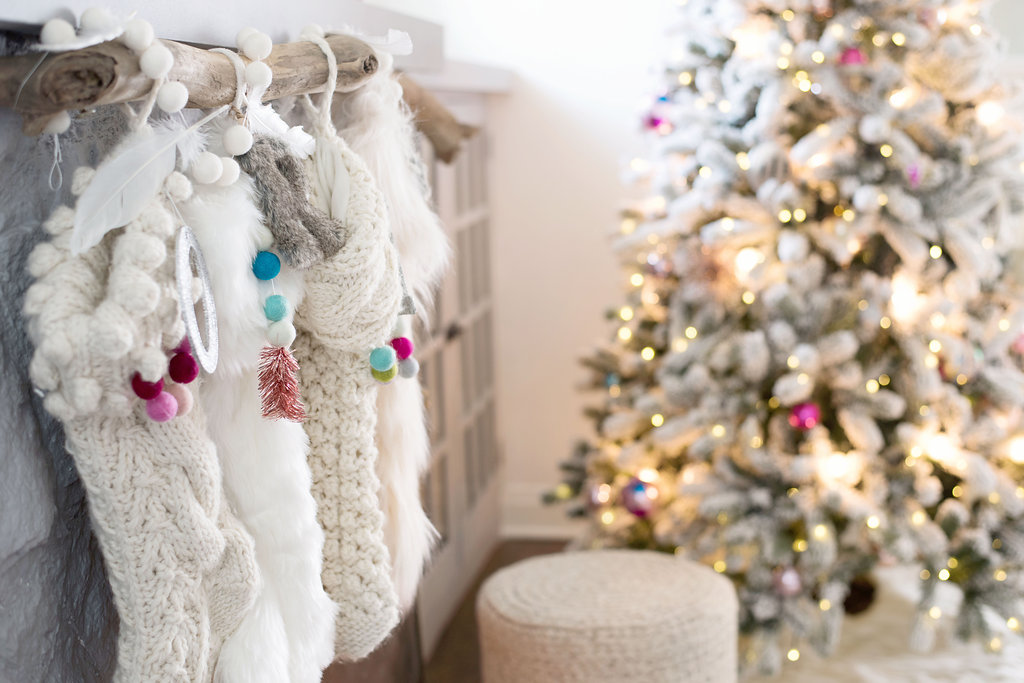 Welcome friends!
Thank you so much for joining us today on our second annual Holiday House Walk! Jennifer Rizzo is the creative genius behind this tour and her home is so incredibly charming, especially at Christmas! The see the full tour from start to finish you can start here!
If you're visiting from Rusty Hinge's gorgeous Holiday Home, welcome, we're so glad to have you!
I am so blessed that you stopped by and that I get to share with you a part of my heart… the place I get to call home.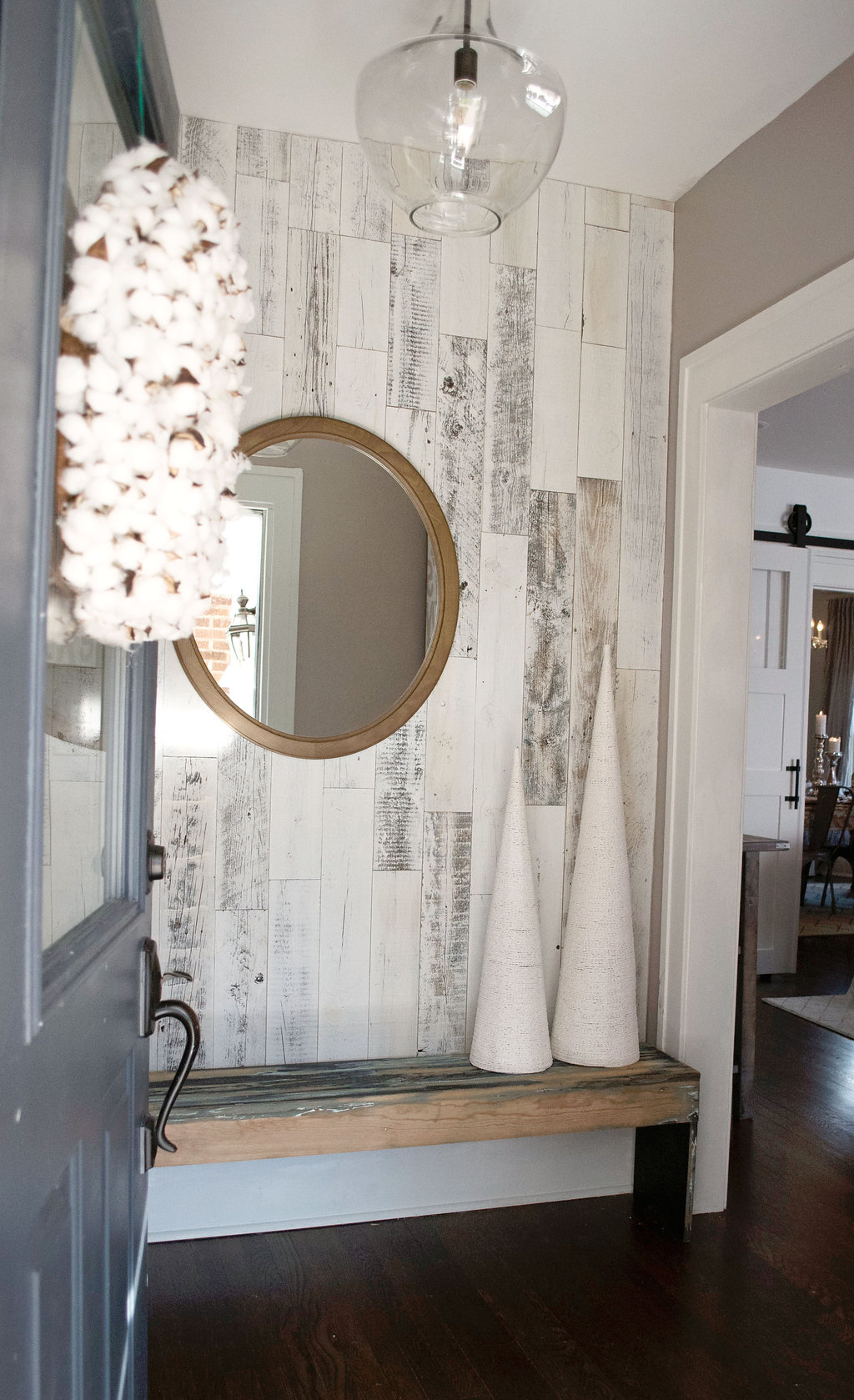 As soon as you enter through the front door this is the sight you see. Although our entryway isn't large it is packed with all sorts of quirky charm. I will be sharing more about these great Stikwood walls and our closet soon! But now that the door is open, we would love for you to kick off your shoes and come on in!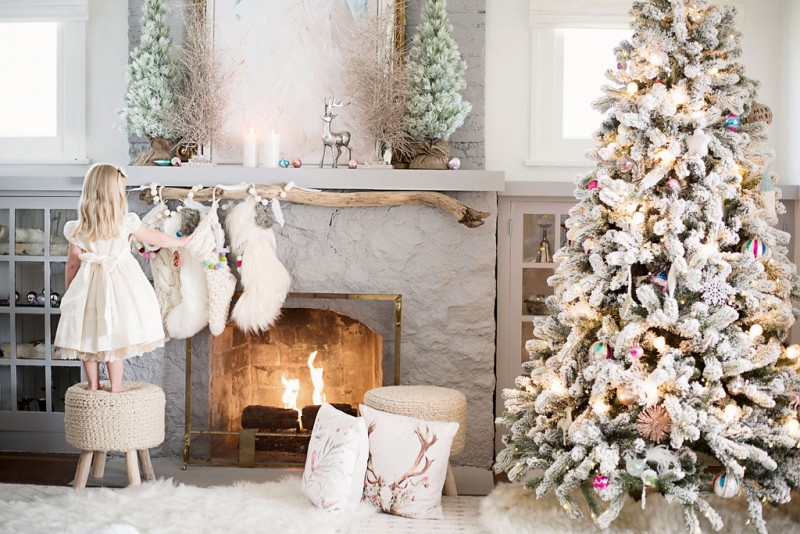 A little bit about us and our vintage bungalow. Year round our home is a place of love and warmth, of happiness and laughs, a place with a non stop revolving door of family, friends, acceptance and joy. All these characteristics are so very special and the things that make our house a home. At Christmas time all these things are magnified and that's something I can't get enough of.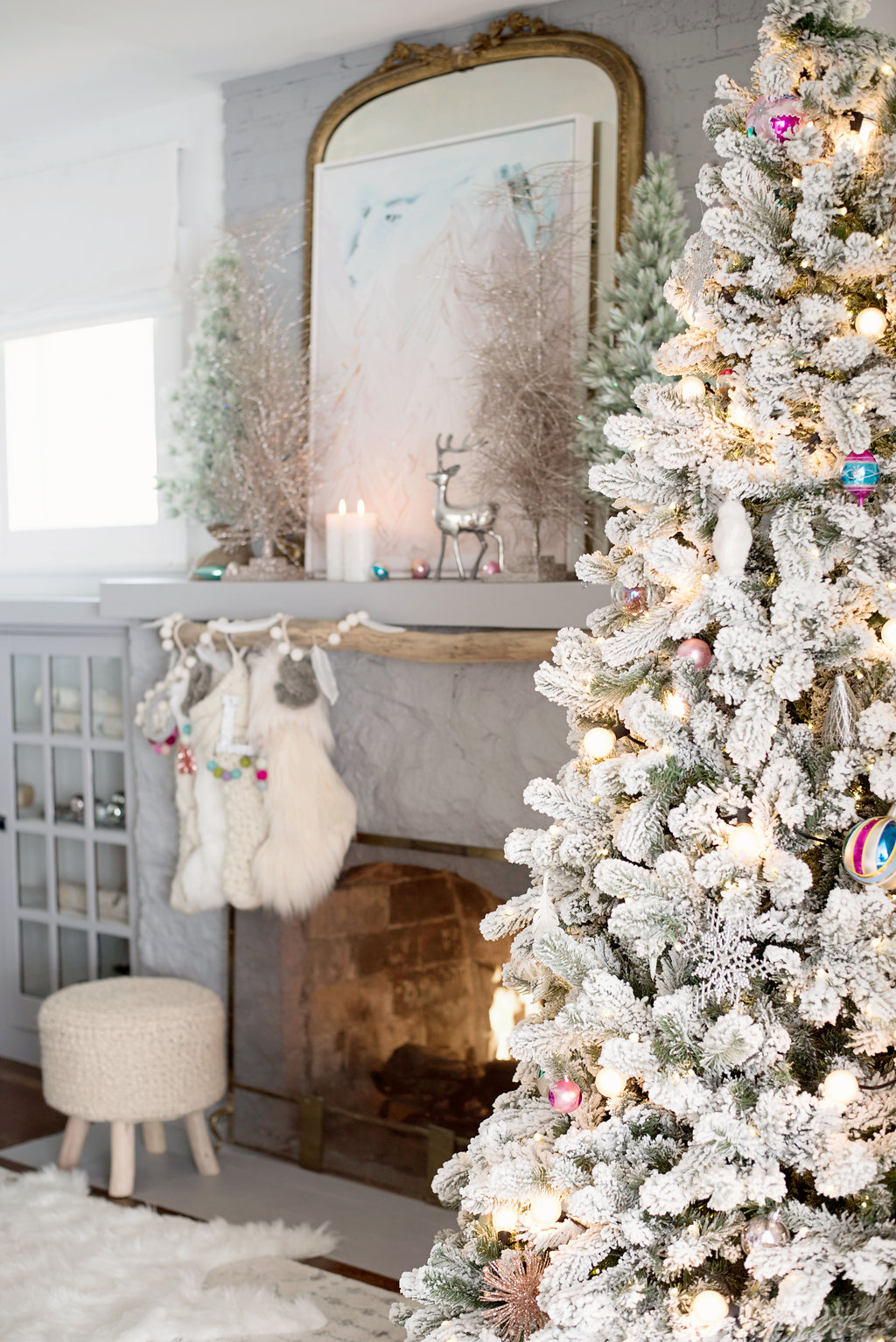 Perhaps it's the coziness of the season, the excitement from our two small daughters, the twinkling of the lights on the tree or the fresh smell of pine that fills the air but this season is my very favorite. It always has been and each year my love for Christmas grows. Not only is it the time to rejoice and celebrate our Savior's birth, which alone is reason enough to adore this Holiday. But it is also a time to gather close to ones we love, while doing the things we love, in the places we love and for that I am so thankful, and especially grateful for my favorite gathering space, our home.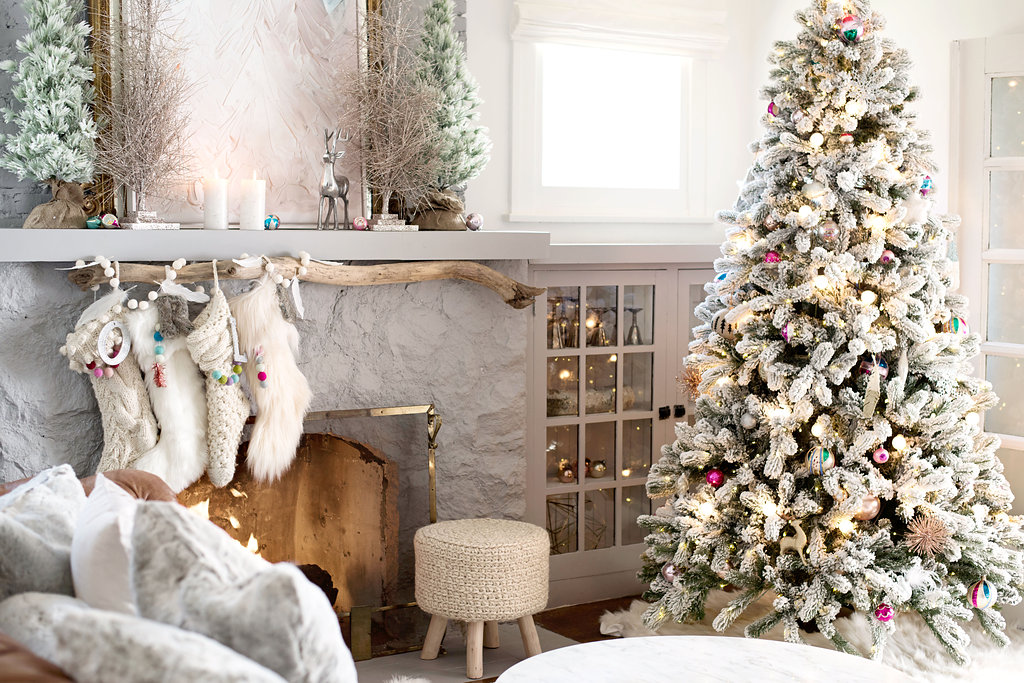 Decorating has been something I have been drawn to since as early as I can remember and at Christmas time my adoration for decking the halls was even more profound! My mother and father would get down boxes upon boxes of decorations from the rafters in the garage and my brother, sisters and I would sit bright eyed indoors waiting for each one to come in. As soon as we got the okay we tore into them, beaming at each old treasure as if it was brand new. We would each be assigned our task and mine was usually putting up the window clings and laying out the trinkets. Thank goodness I didn't have the job of putting the tree together or stringing the lights! Haha! Oh the things my kids will never have to sympathize about! 🙂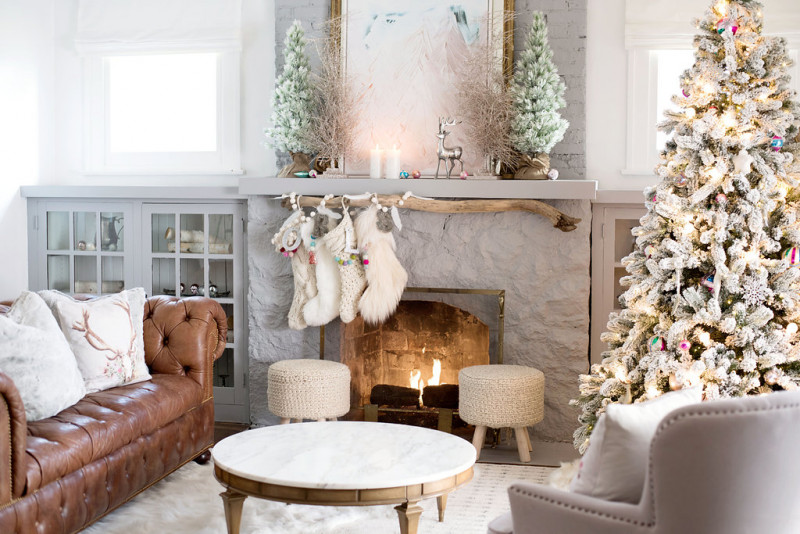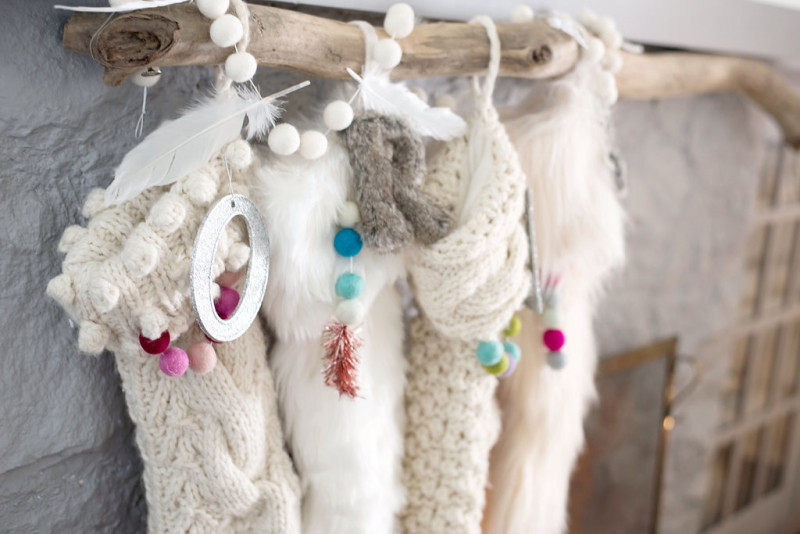 This tradition has carried through in our home today. My husband and I bring up our boxes full of Christmas goodies and the girls shriek with delight as each one is unwrapped. They each get their task, which at 3 and 5, mainly consists of running around the house with tinsel crowns and tree-skirt capes. 😉 These tiny moments are the ones that become big memories, just another reason why Christmas is so magical.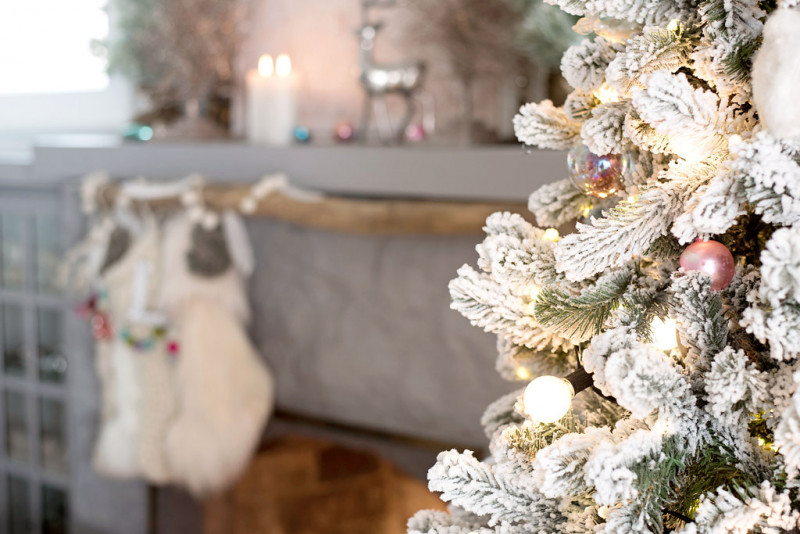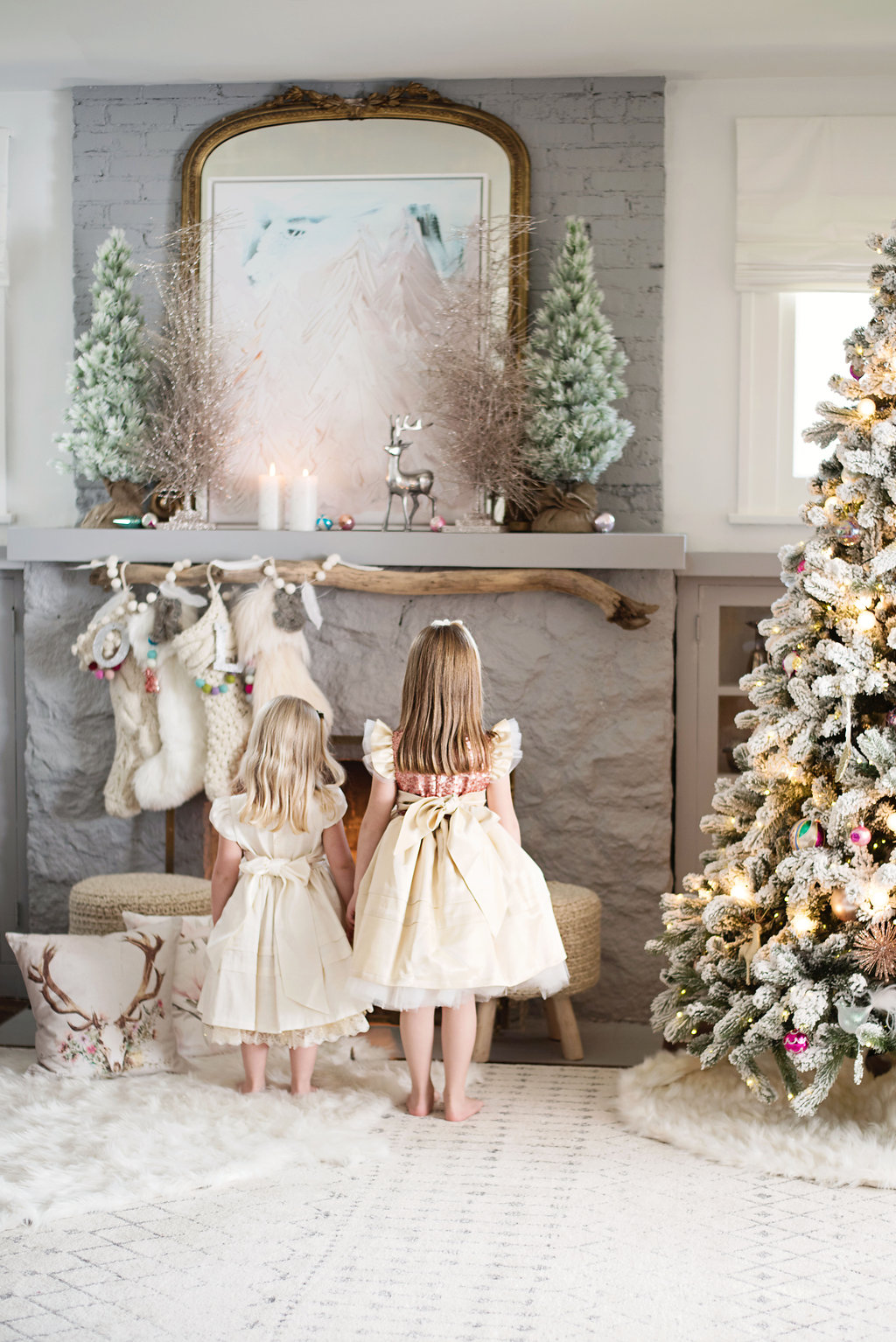 Speaking of looking like a princess, I cannot get over these custom made Christmas dresses by Aggie & Francois!! They are absolutely breathtaking! If you are in the market for the most adorable dresses this Christmas I highly recommend them. She even asked for my home decor theme so that she could match the dresses to our home. Now if that isn't darling I don't know what is?!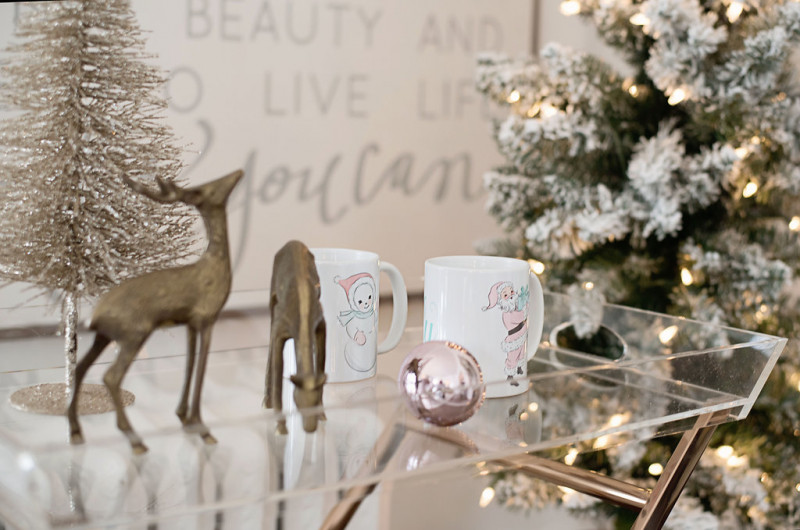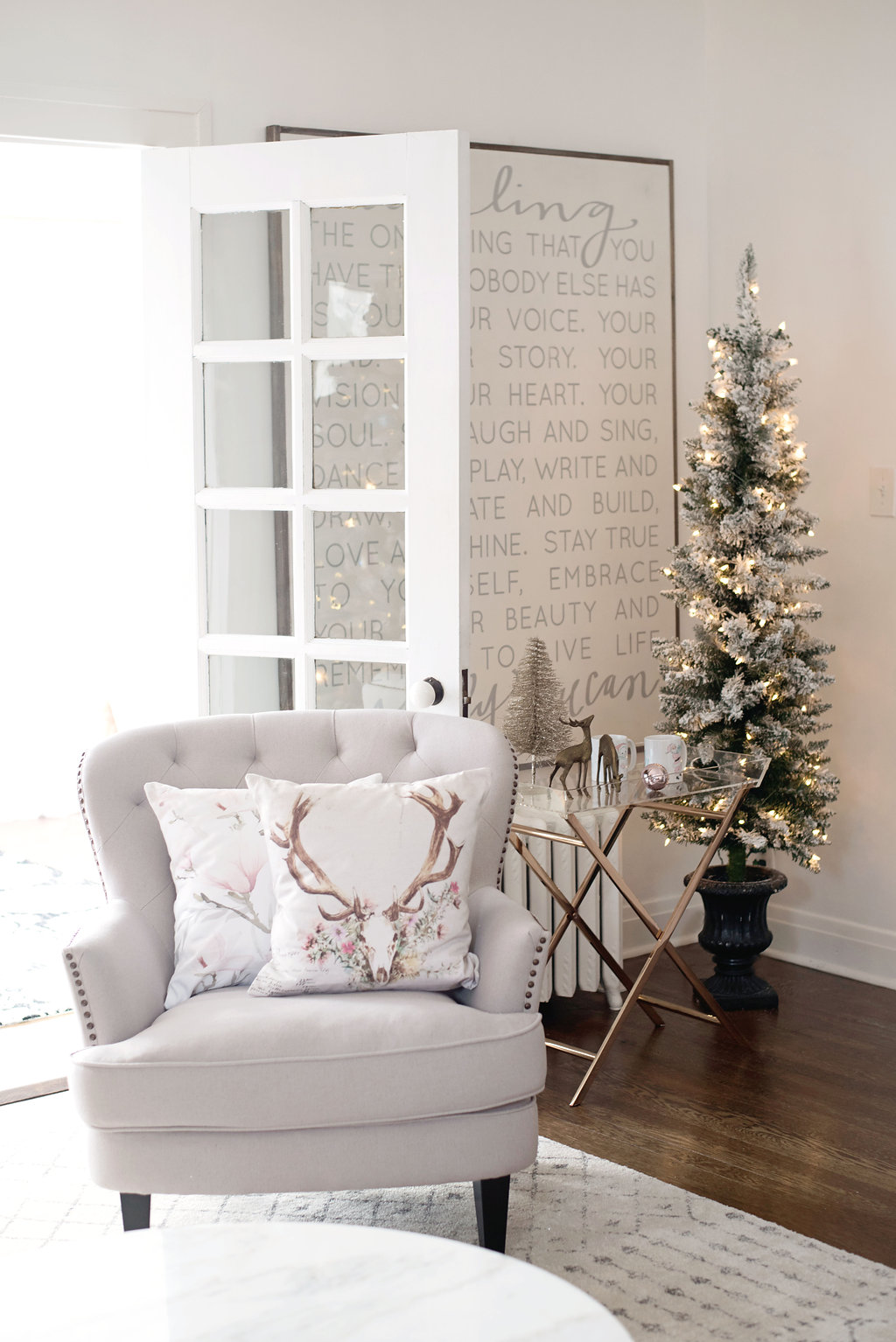 One of my favorite parts of this room is our new chair from our sponsor Wayfair! It is the perfect shade of gray and it looks beautiful against the whites and existing grays in the room! And the way these Jolie Marche pillows show off the chair it's sure to be one of the best seats in the house!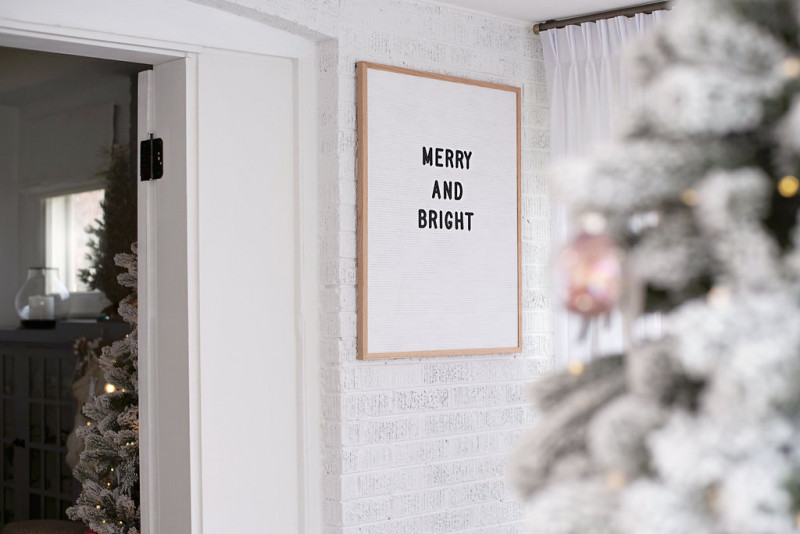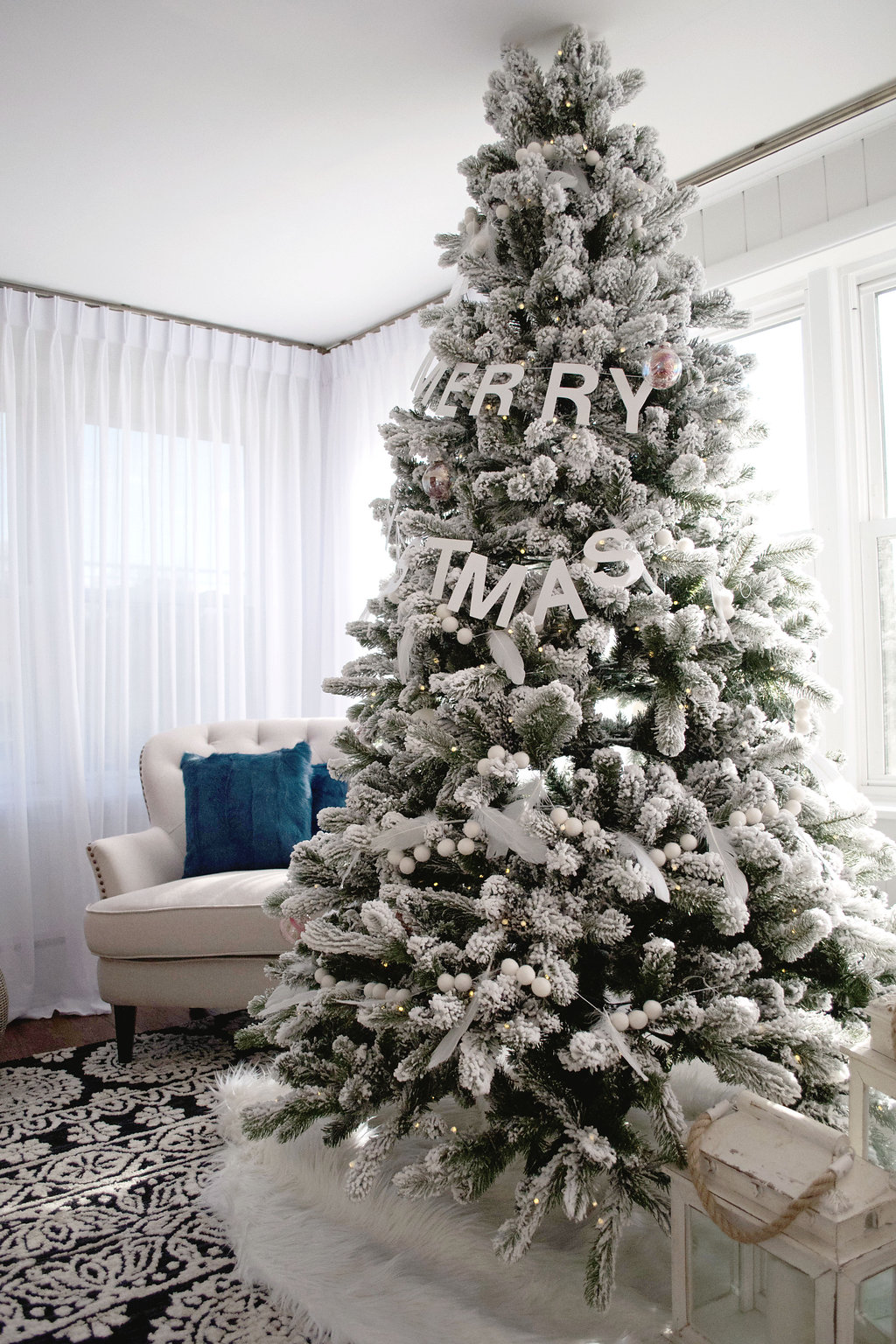 My office is a new space that is almost complete. We have a few surprises still in store for this space but we adore how it is coming together! These king of Christmas flocked trees really set the tone for a magical Christmas!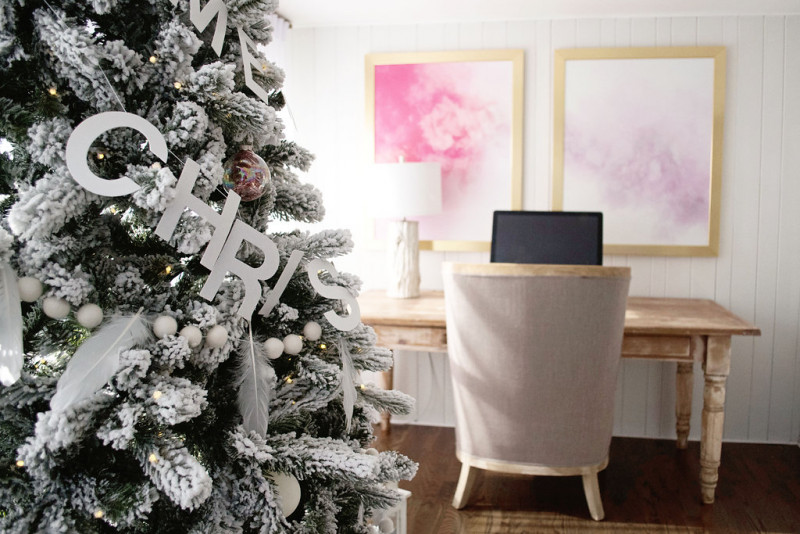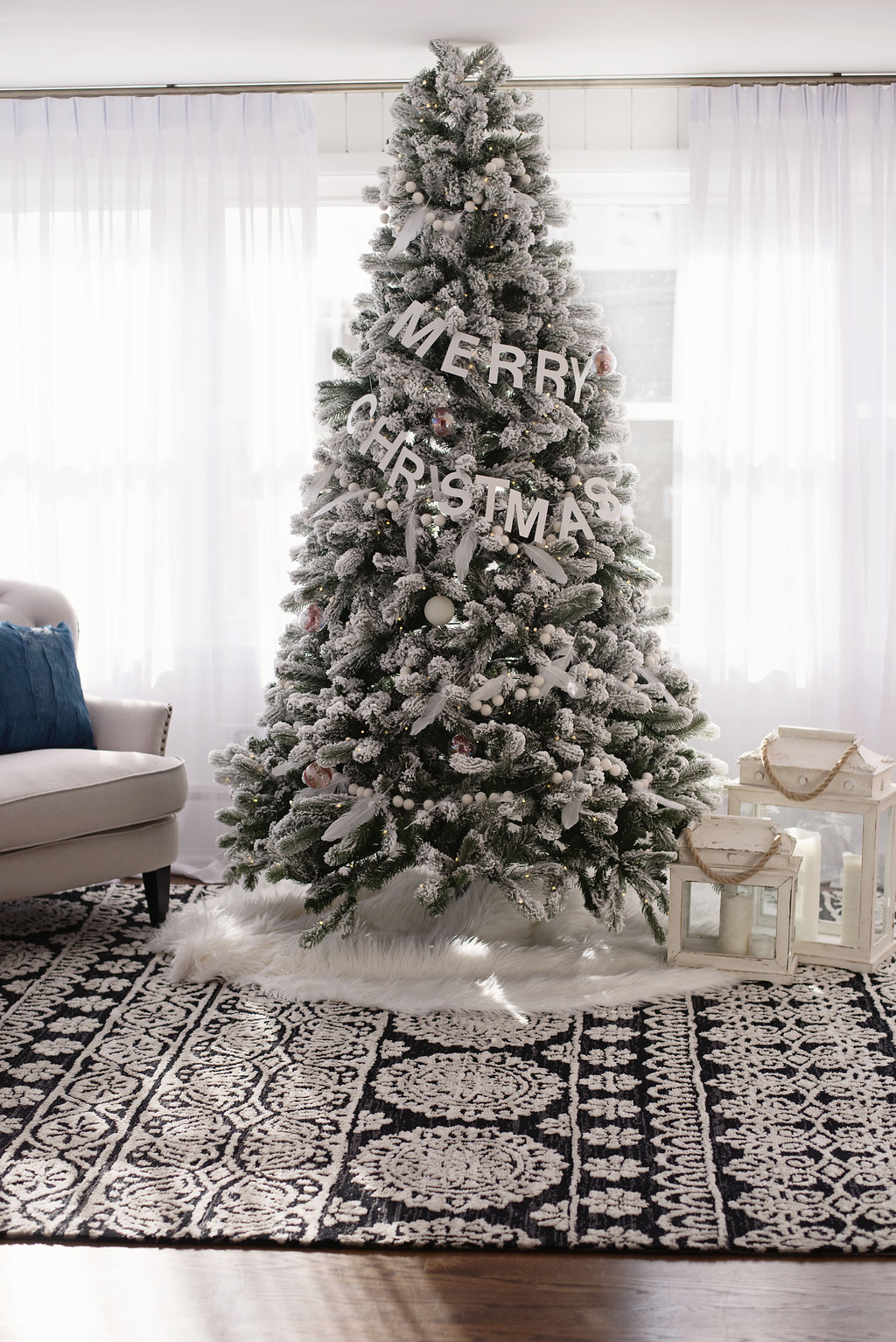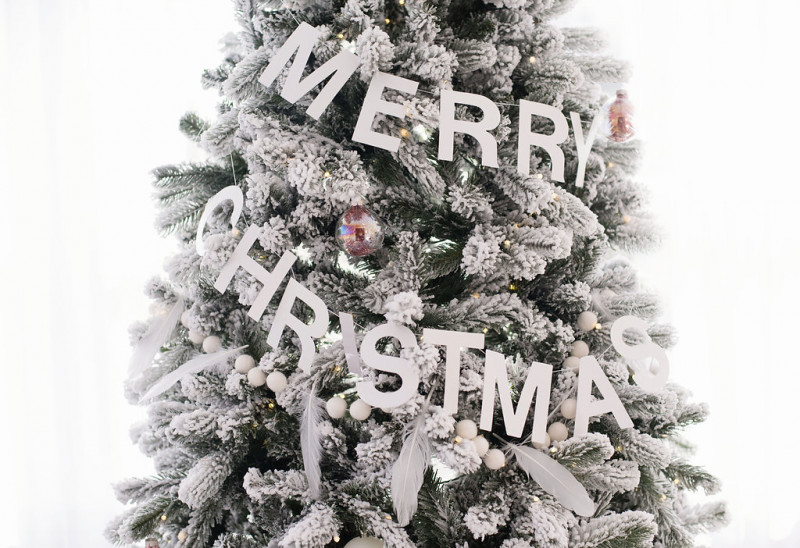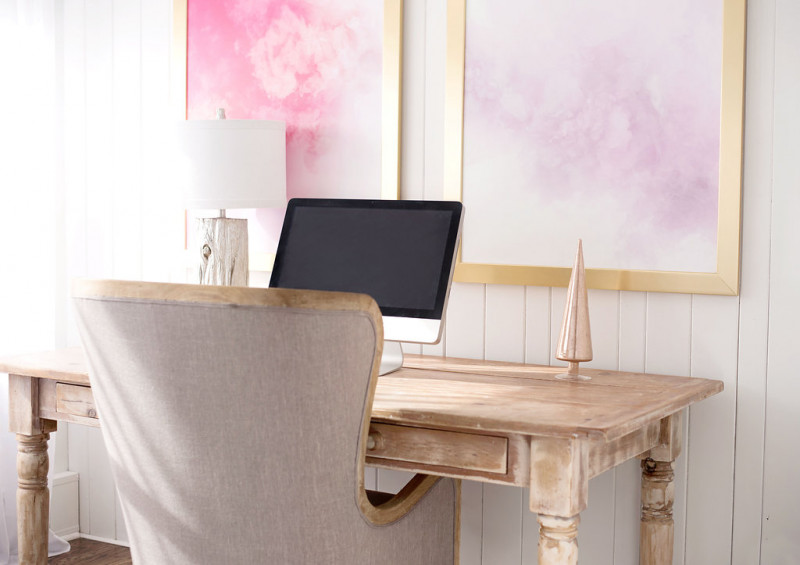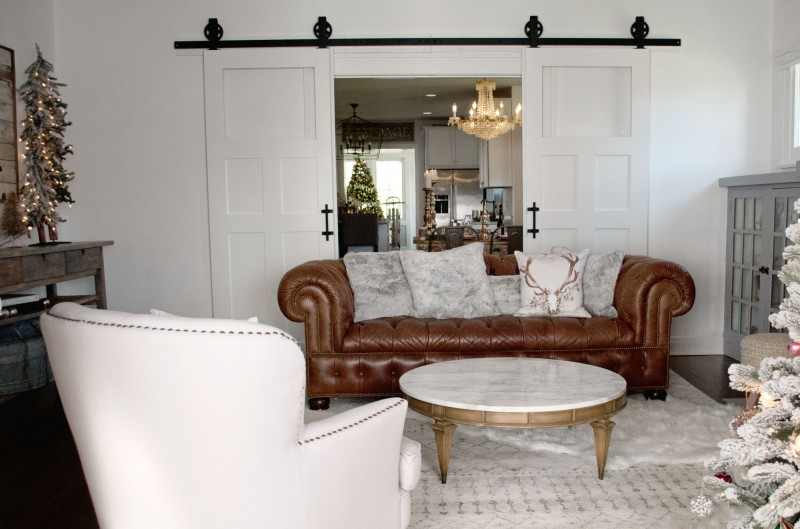 A few more special additions to this space that you may have noticed are these gorgeous double French doors, this amazing wooden planked sign, and this lovely rug! They help tie the entire space together and bring such warmth to the room.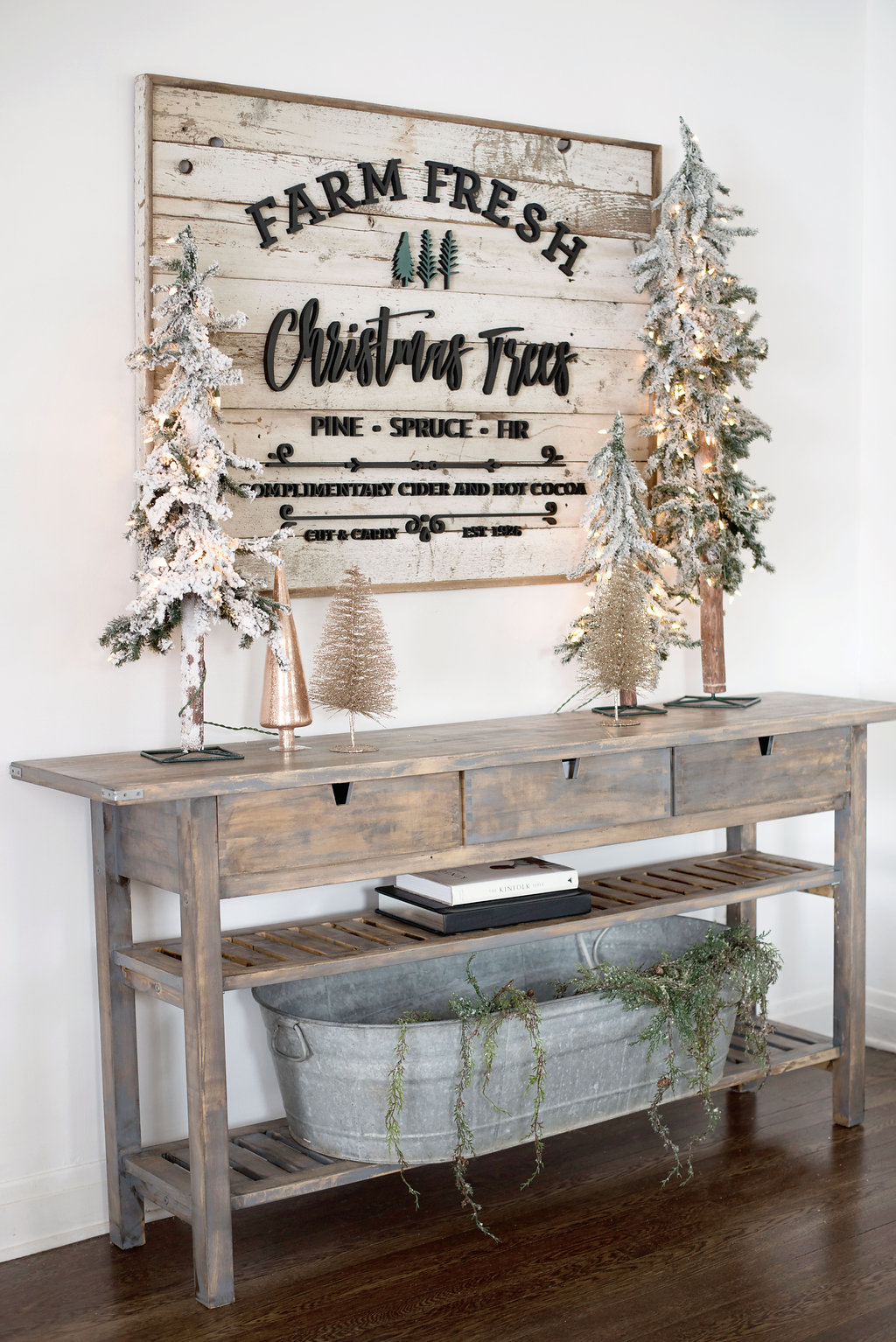 The to left of the dining room is our daughters' playroom. It's full of color, vibrancy and endless toys for endless imaginations. When we found this quirky little tree we knew it would be the perfect fit! A strand of vintage bulbs and a cute Christmas sign add just the right amount of whimsy goodness to their special space.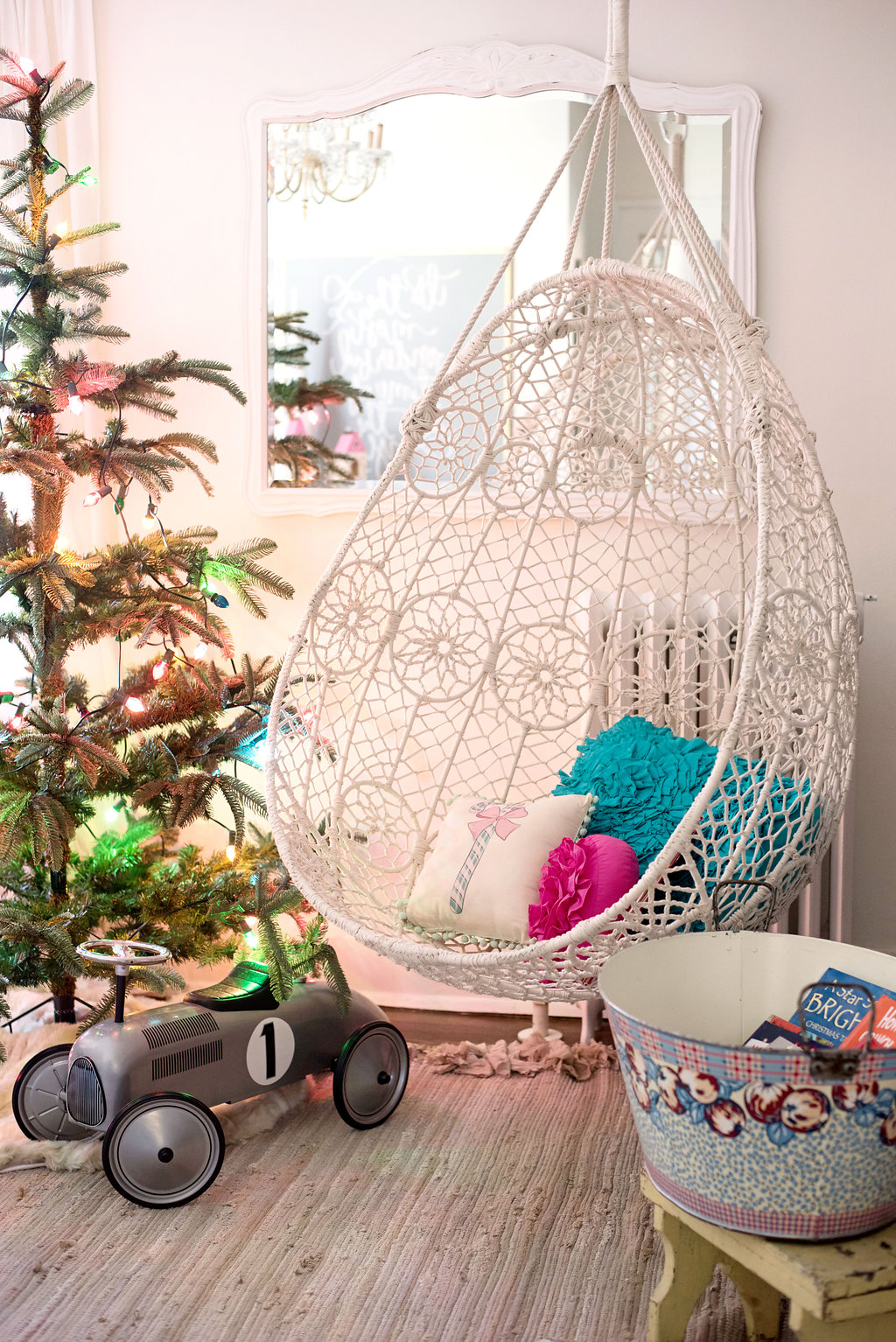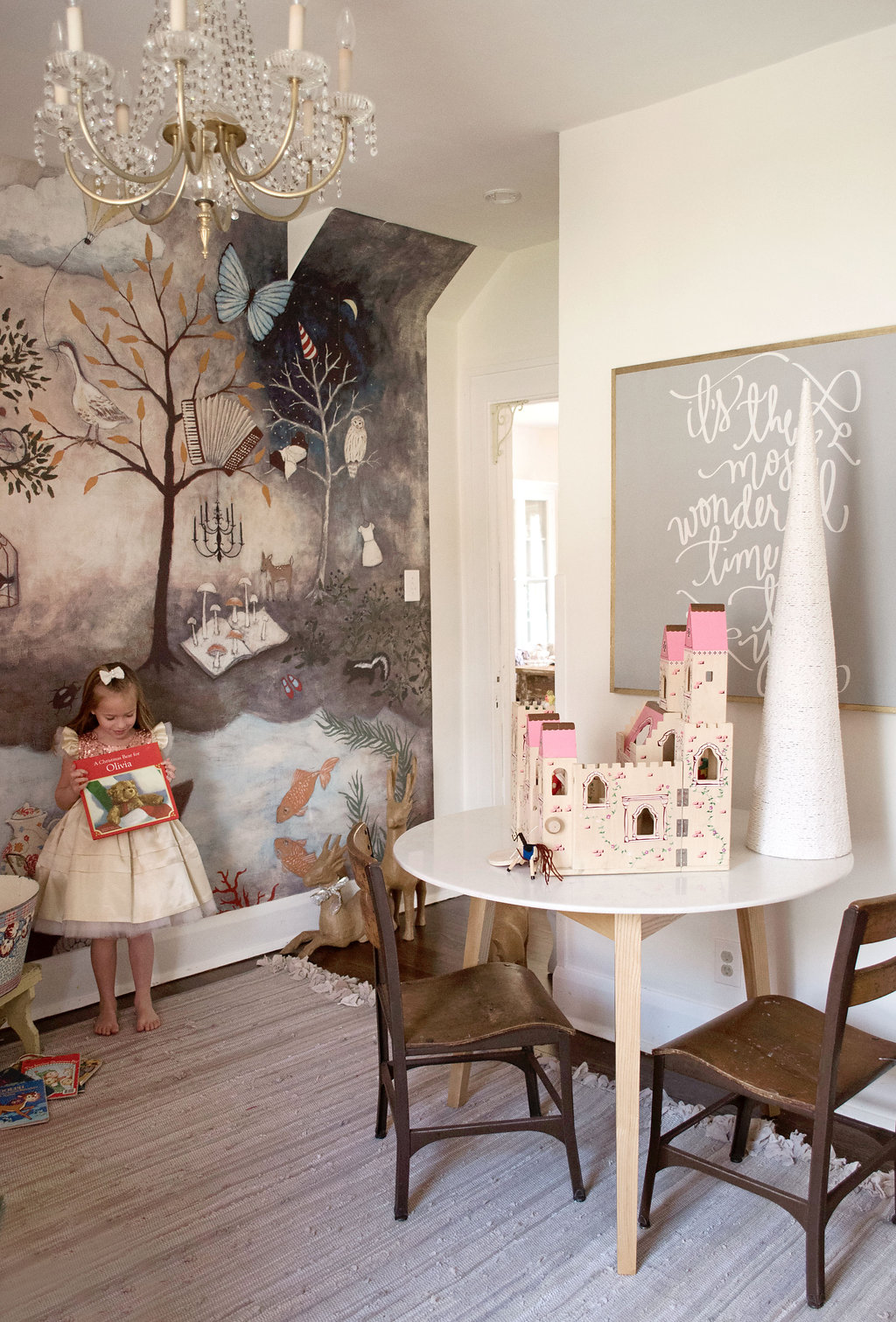 As you enter through the double doors you are greeted by our dining room. This room is the most charming in our home, with a mix of new and old it has so much character. We use this table primarily for guests, dinner parties and kiddo crafts! So no, unless you count crayons and coloring books as a table setting, it isn't always set… well at least like this anyways! 😉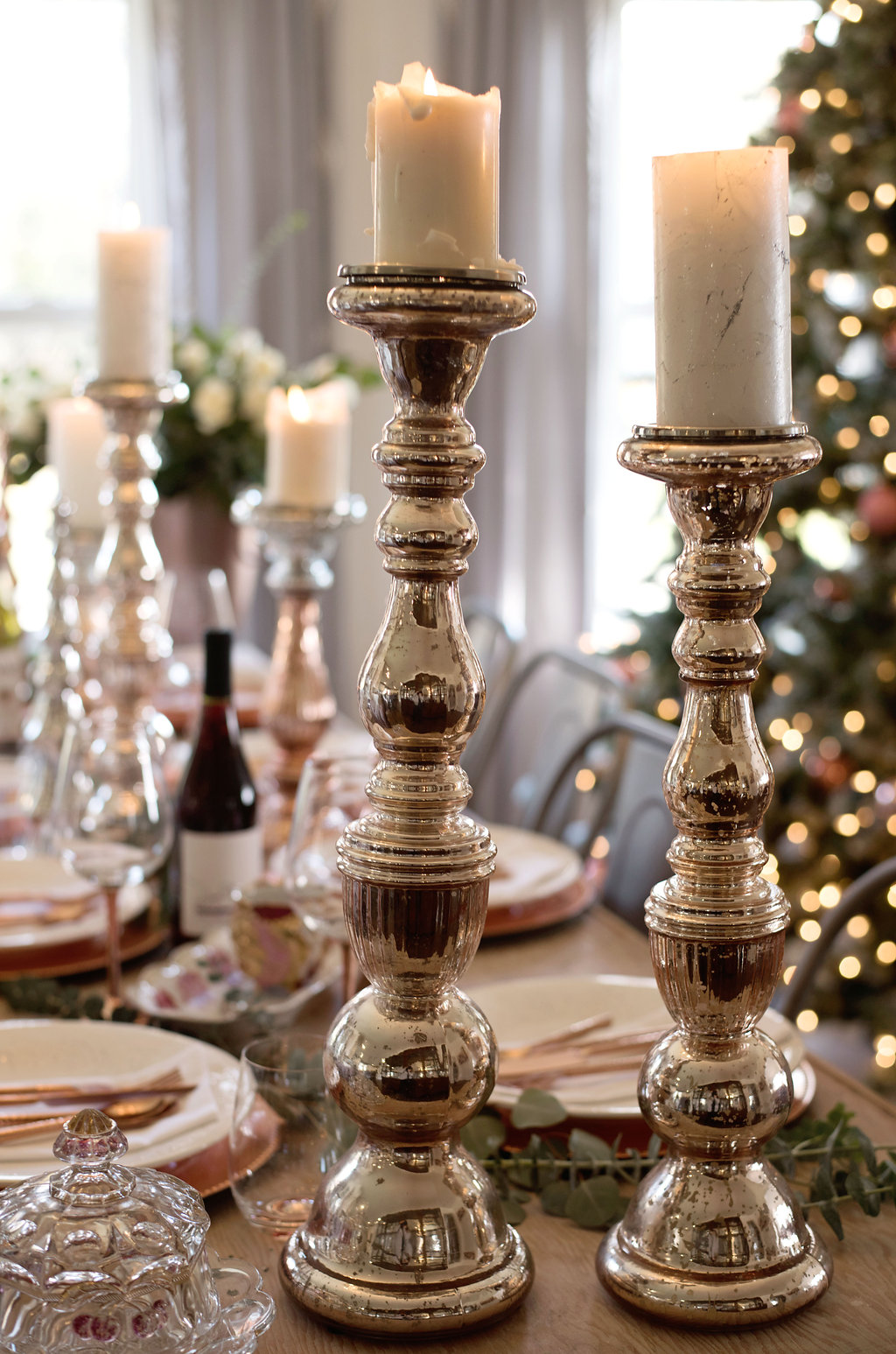 Adding these silver and rose gold candle pillars added such drama to our rustic farmhouse table. Opposites really do attract!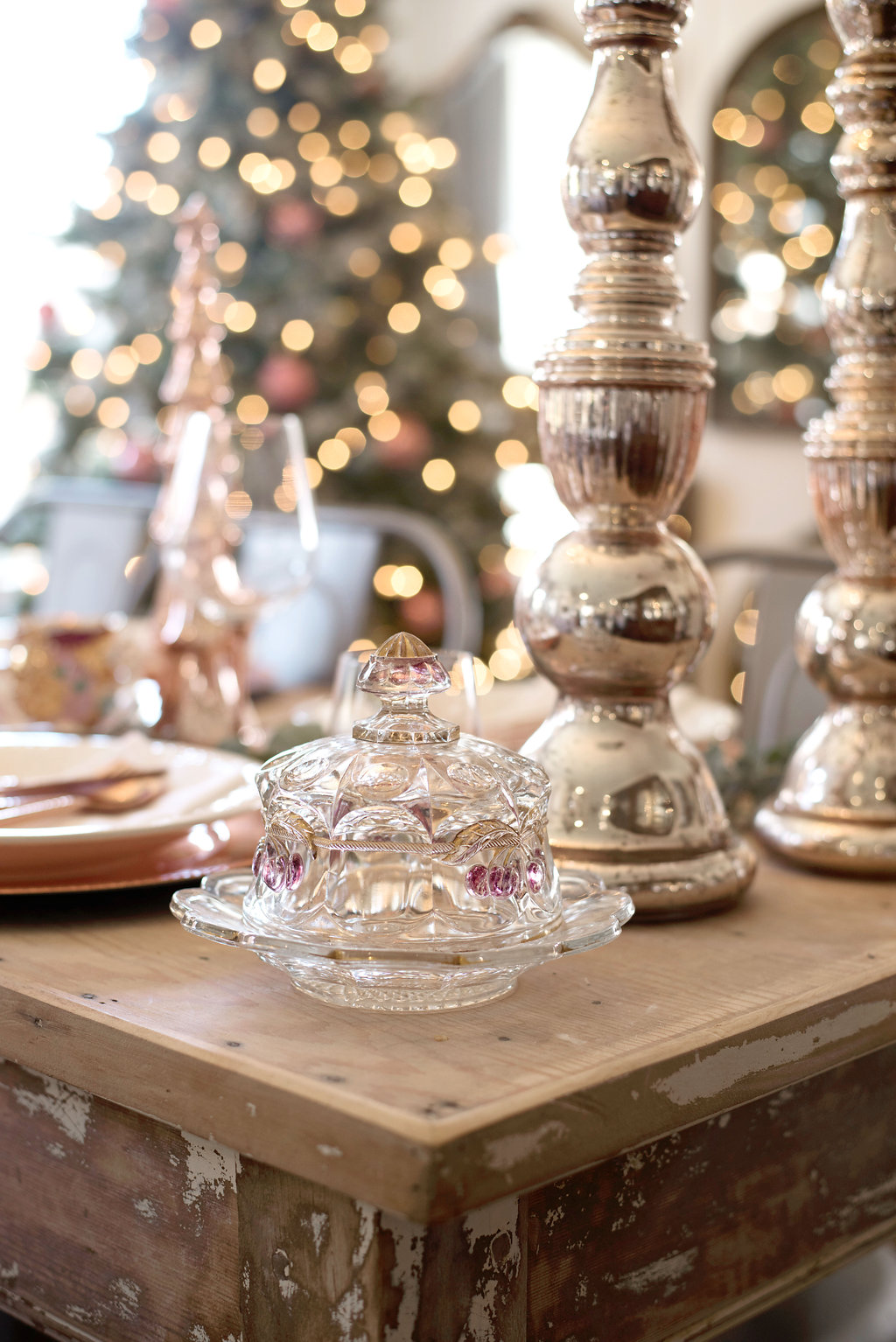 A sneak peek at an adorable family Christmas photo of our sweeties. I can't wait to share more!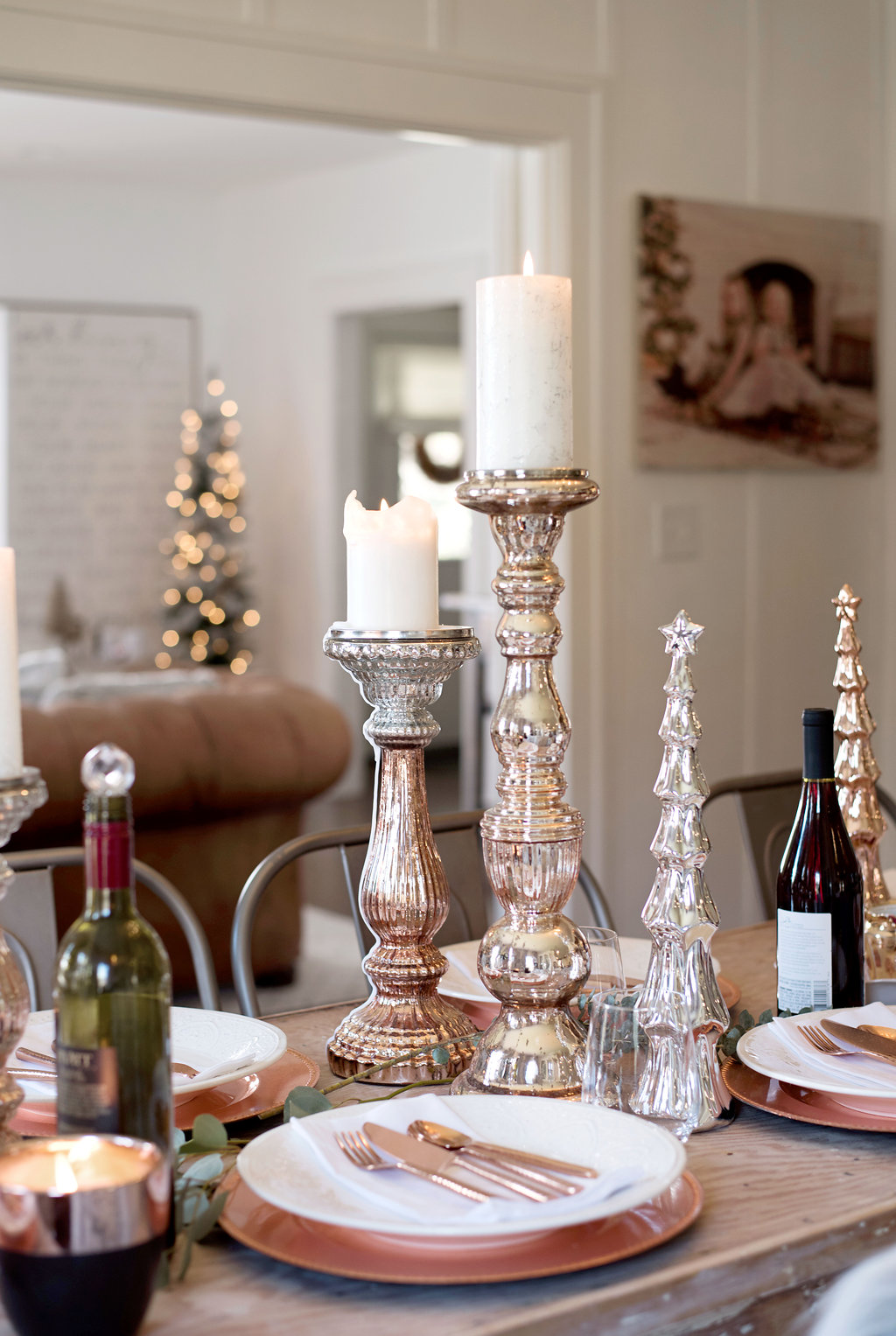 Our kitchen is truly the heart of our home. We may have two eating tables in the house but this island always seems to be the main gathering spot no matter what the occasion may be.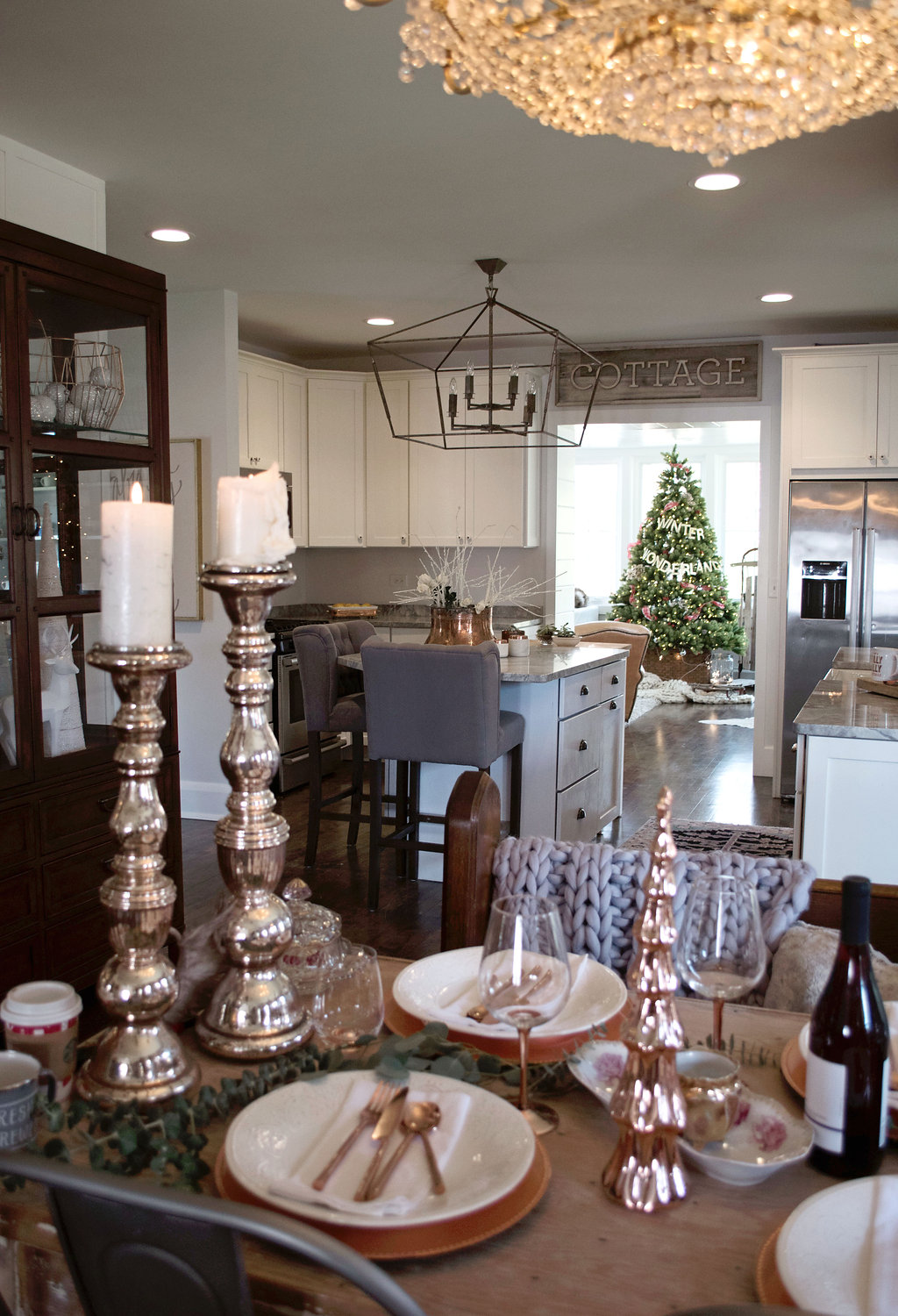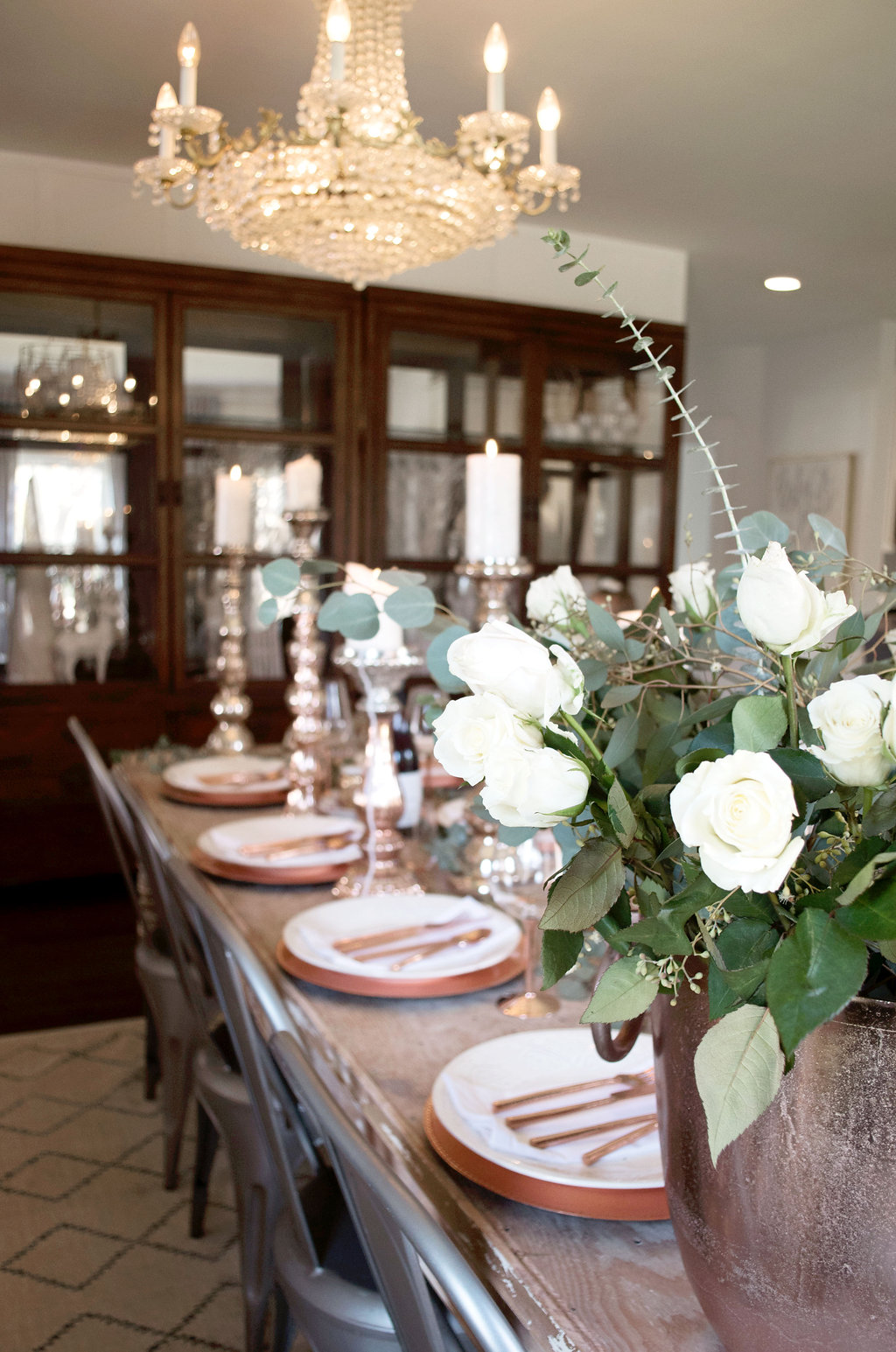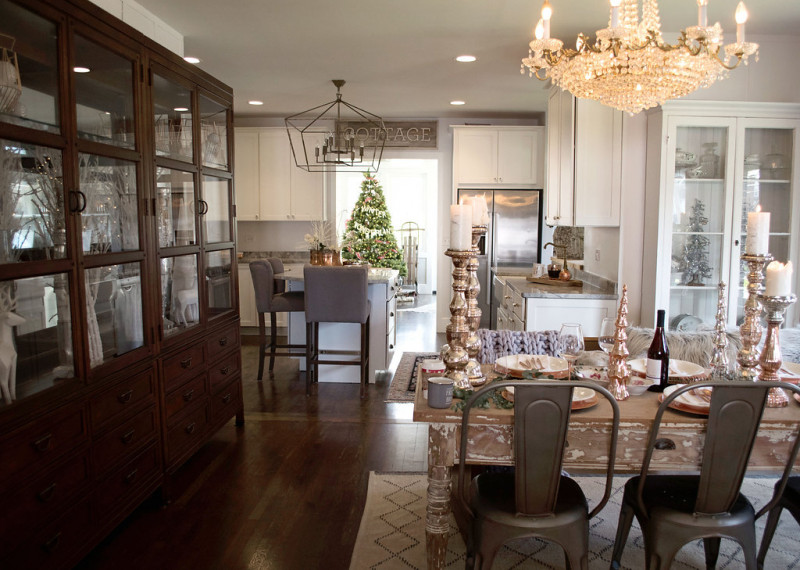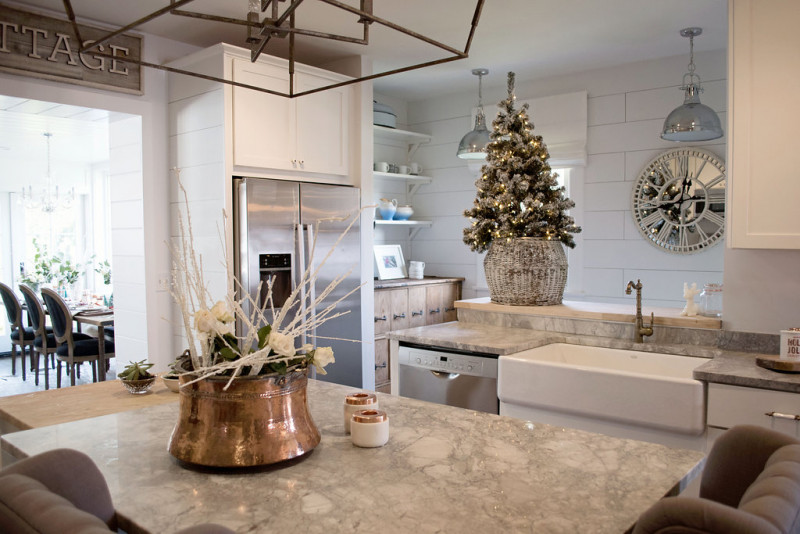 We recently added in this gorgeous light fixture and stunning rug and the place seems so much cozier.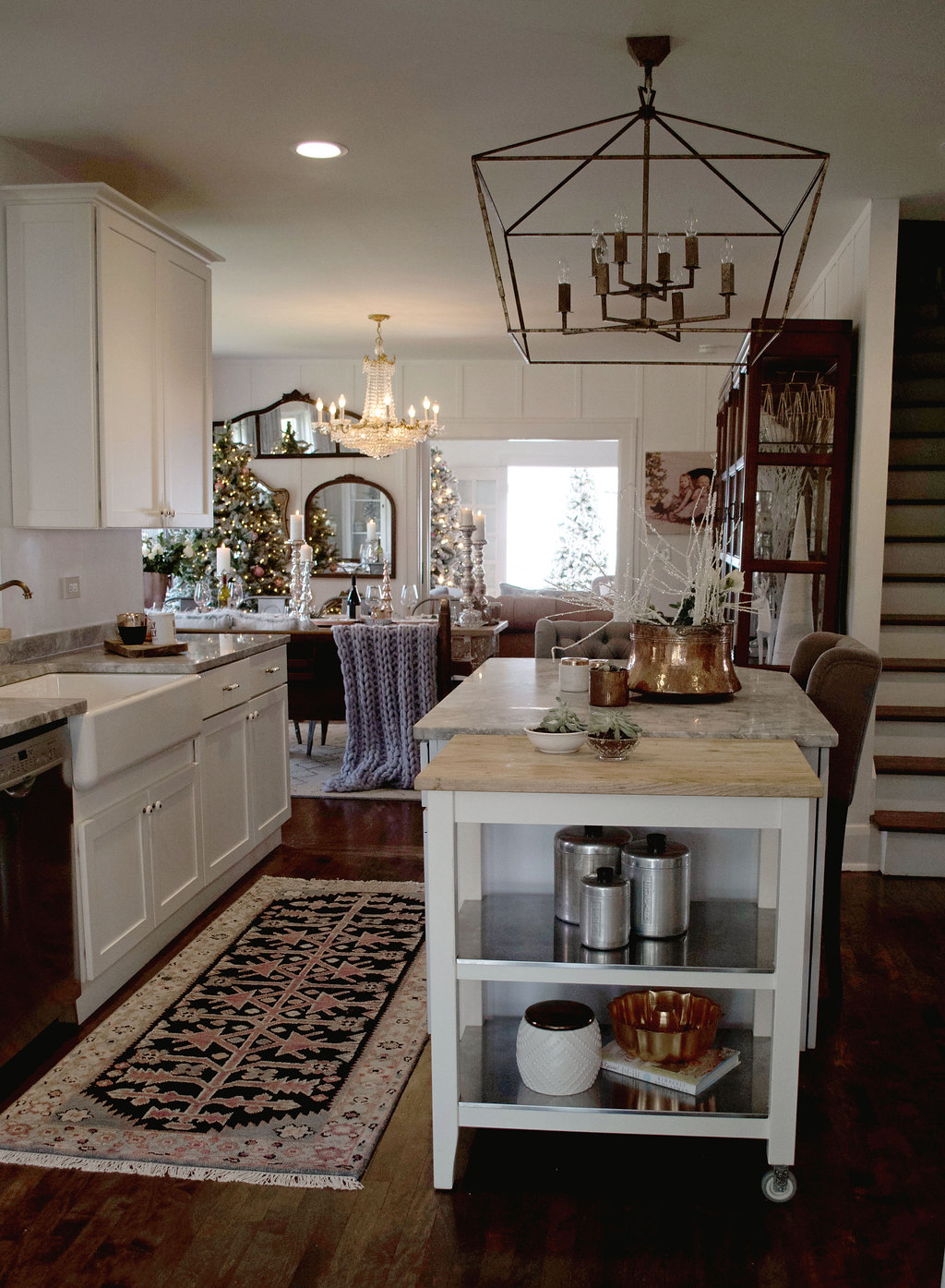 Our guest room is the room we have yet to reveal and I am so excited to share more later but here is a quick glance at the transformation! I'm pretty smitten!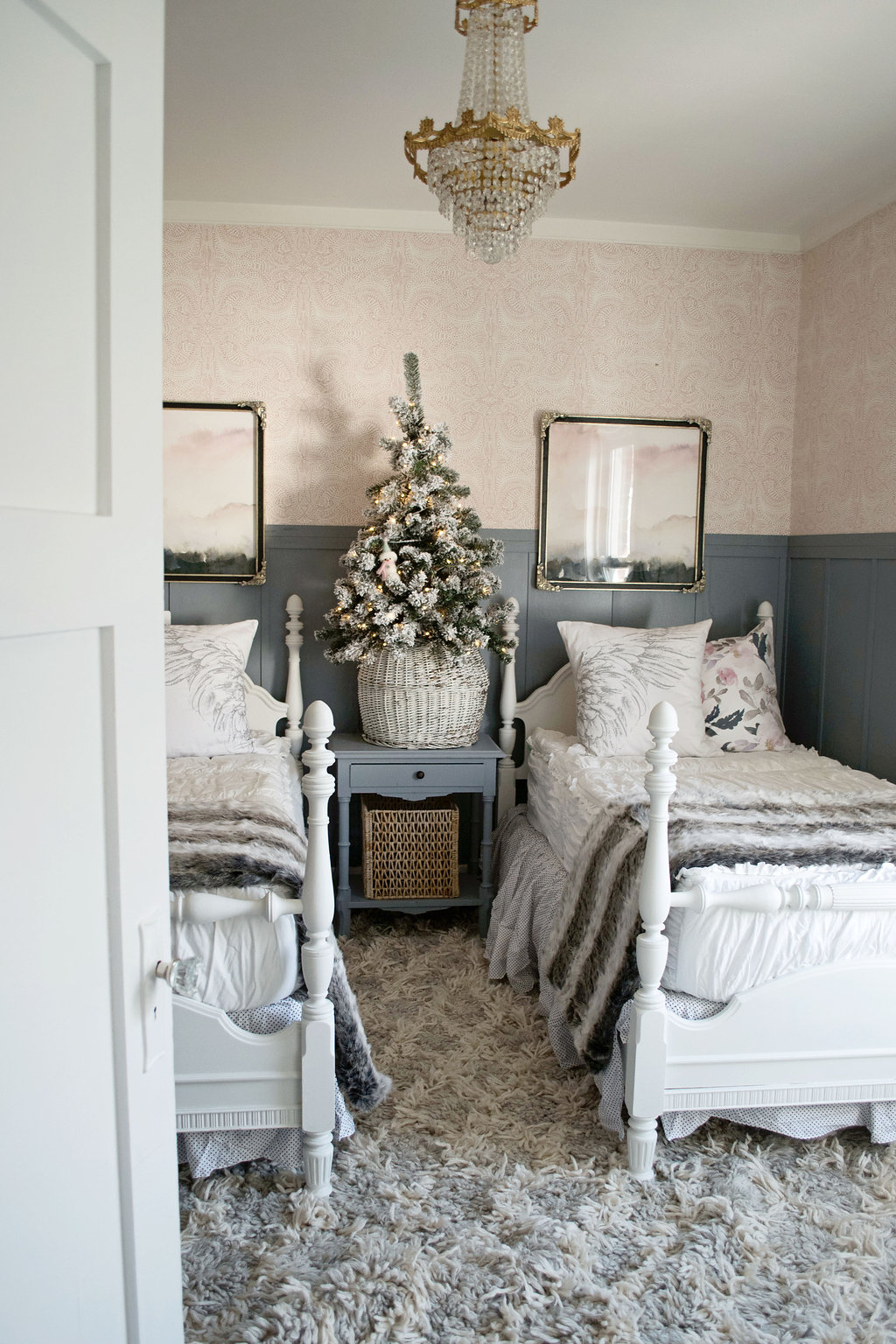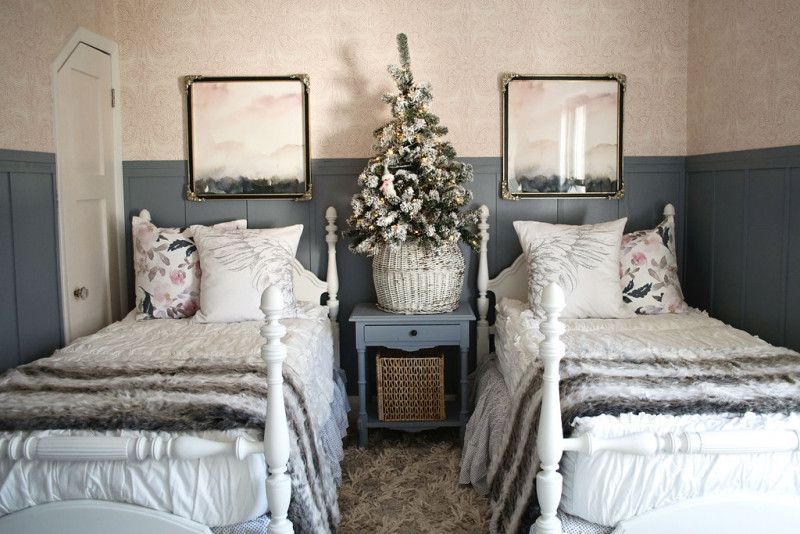 Now some may call it going overboard to have a tree in most every room, and trust me, I get that it isn't for everyone, but for us well it is! Ha! I love having the glow and the sparkle in as many areas I can, so here's a peek at what the other bedrooms in our home look like during the holidays.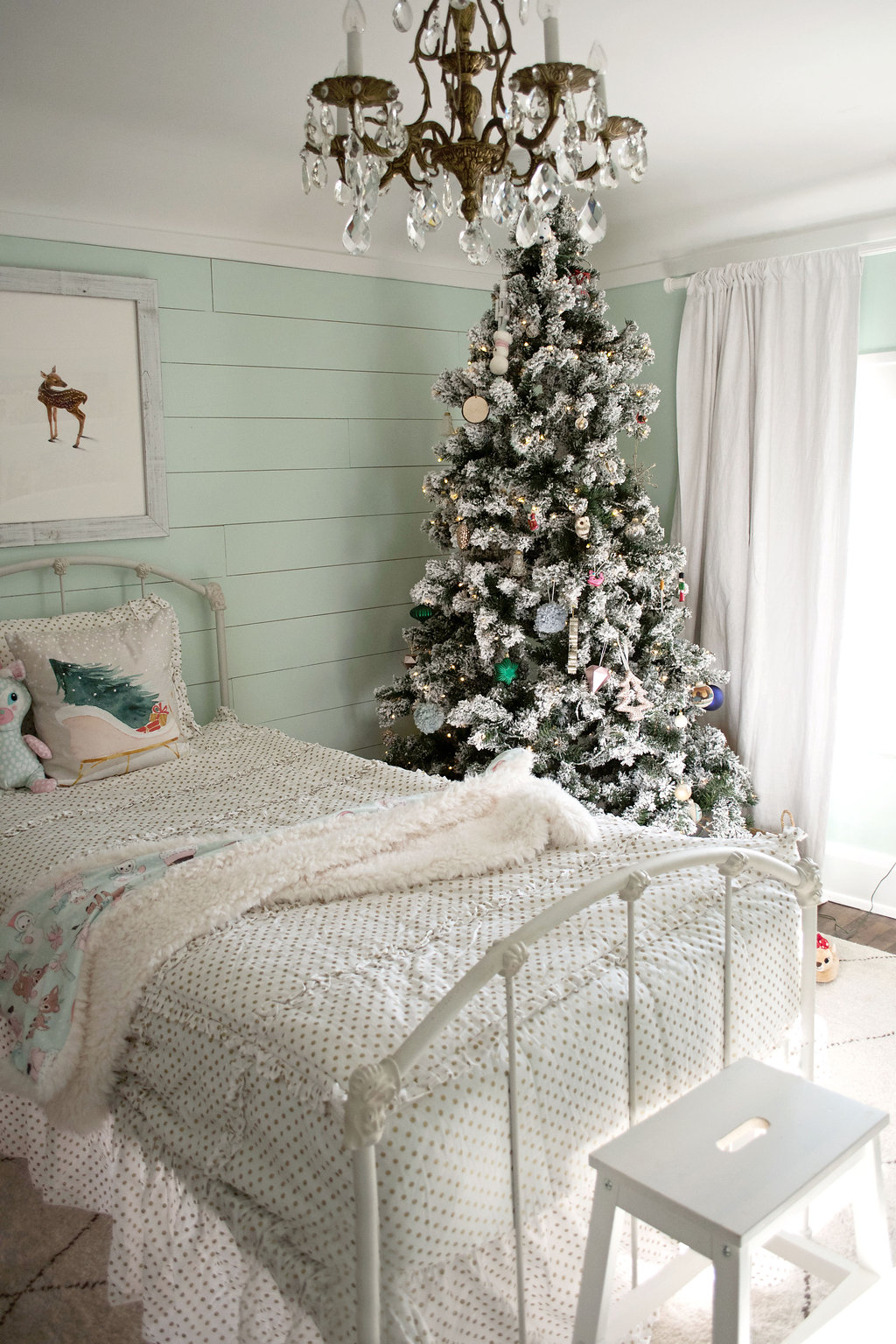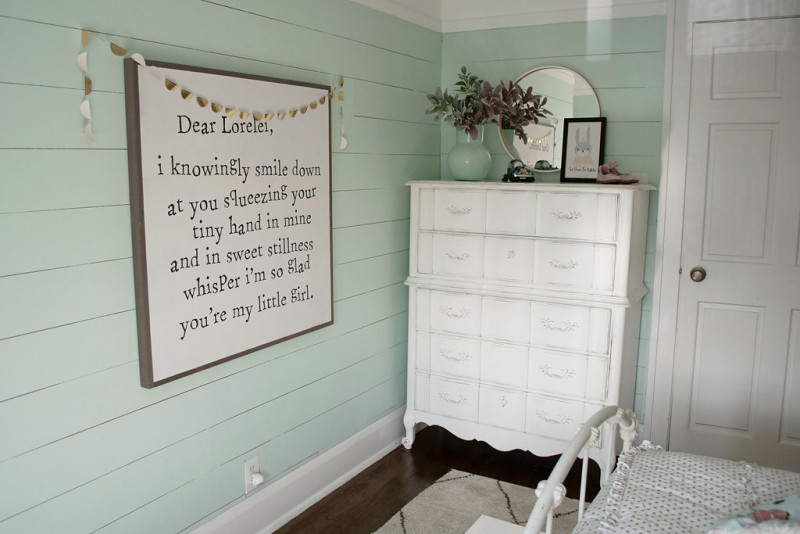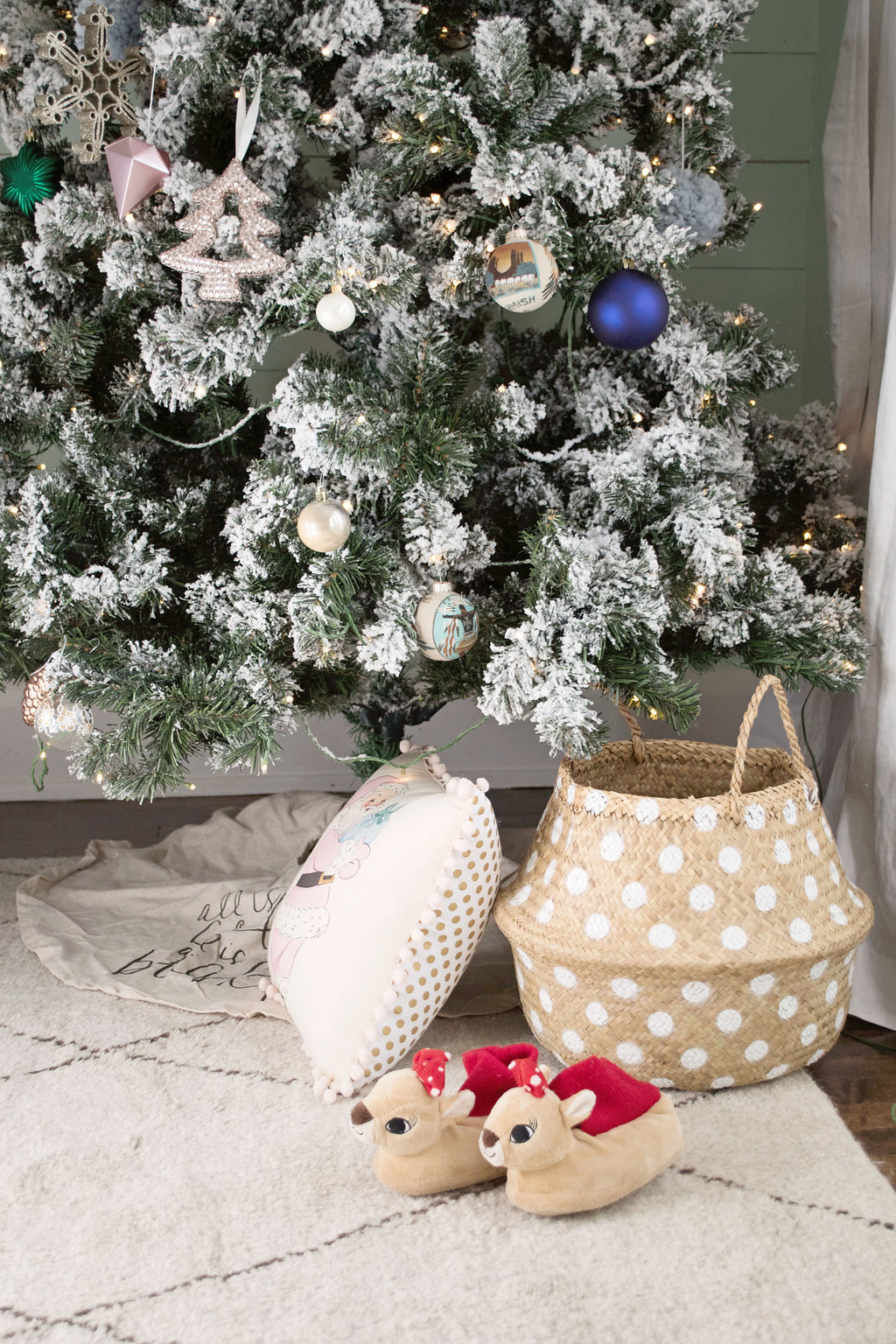 This rug in our daughter's room is a new addition as well and it is amazing!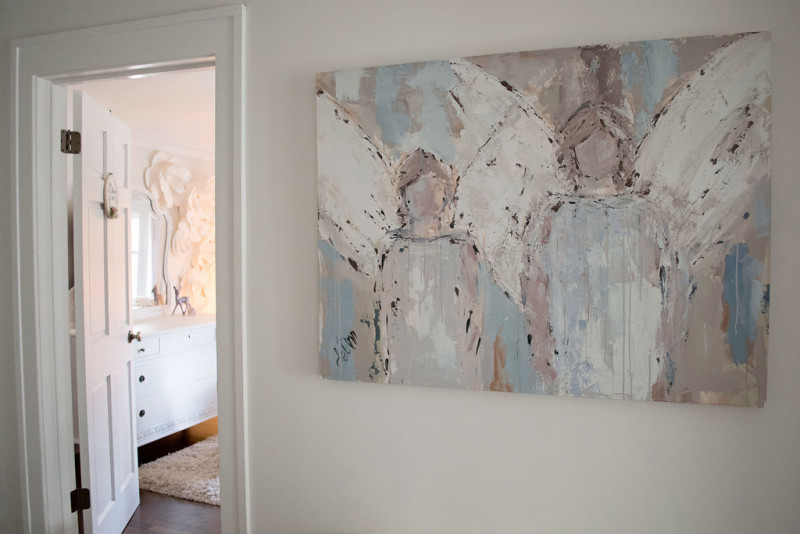 This painting is by one of my favorite artists ever, who also happens to be a dear friend. It took my breath away when it arrived. It is stunning and this is the perfect spot for it inbetween our two sweet angels room.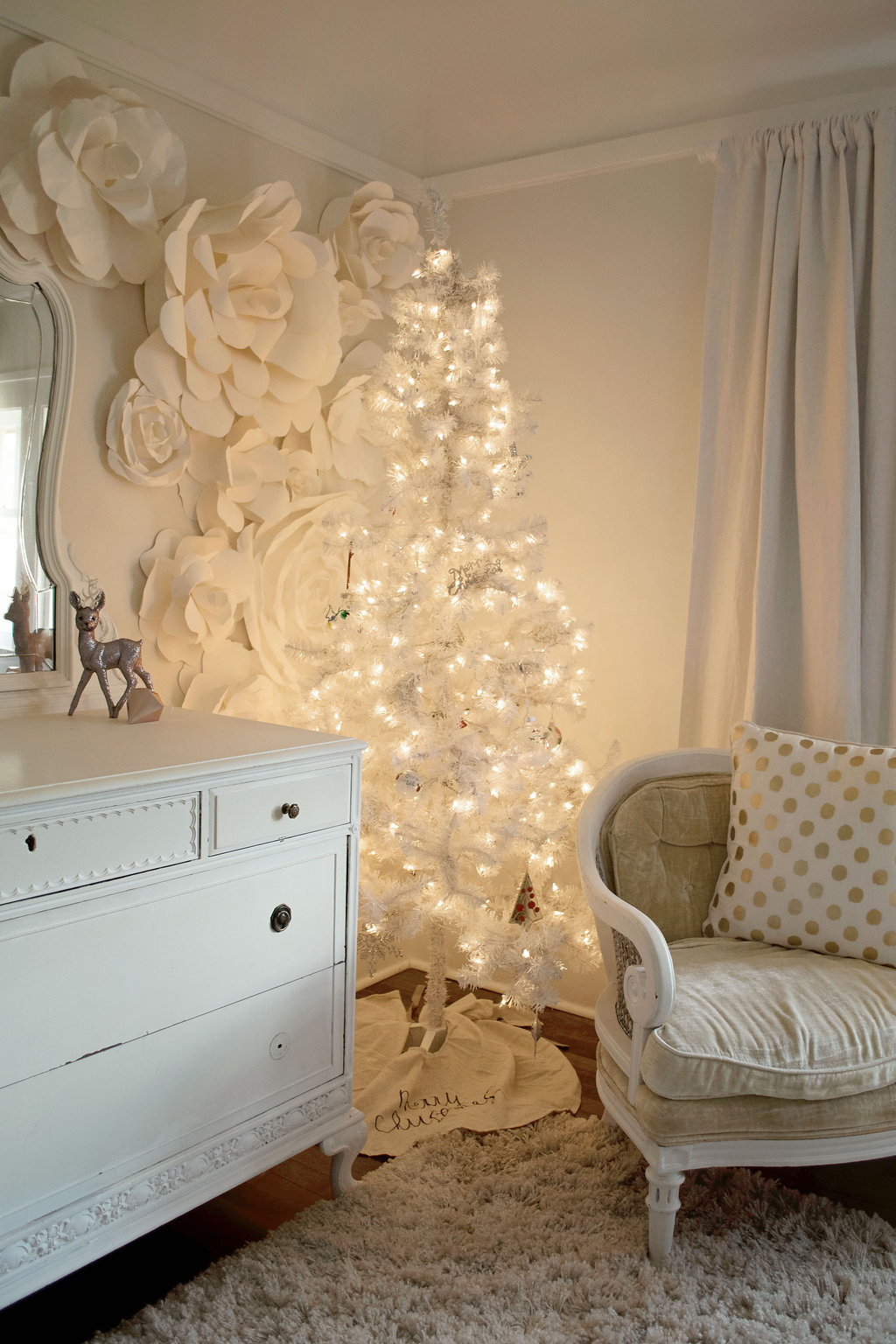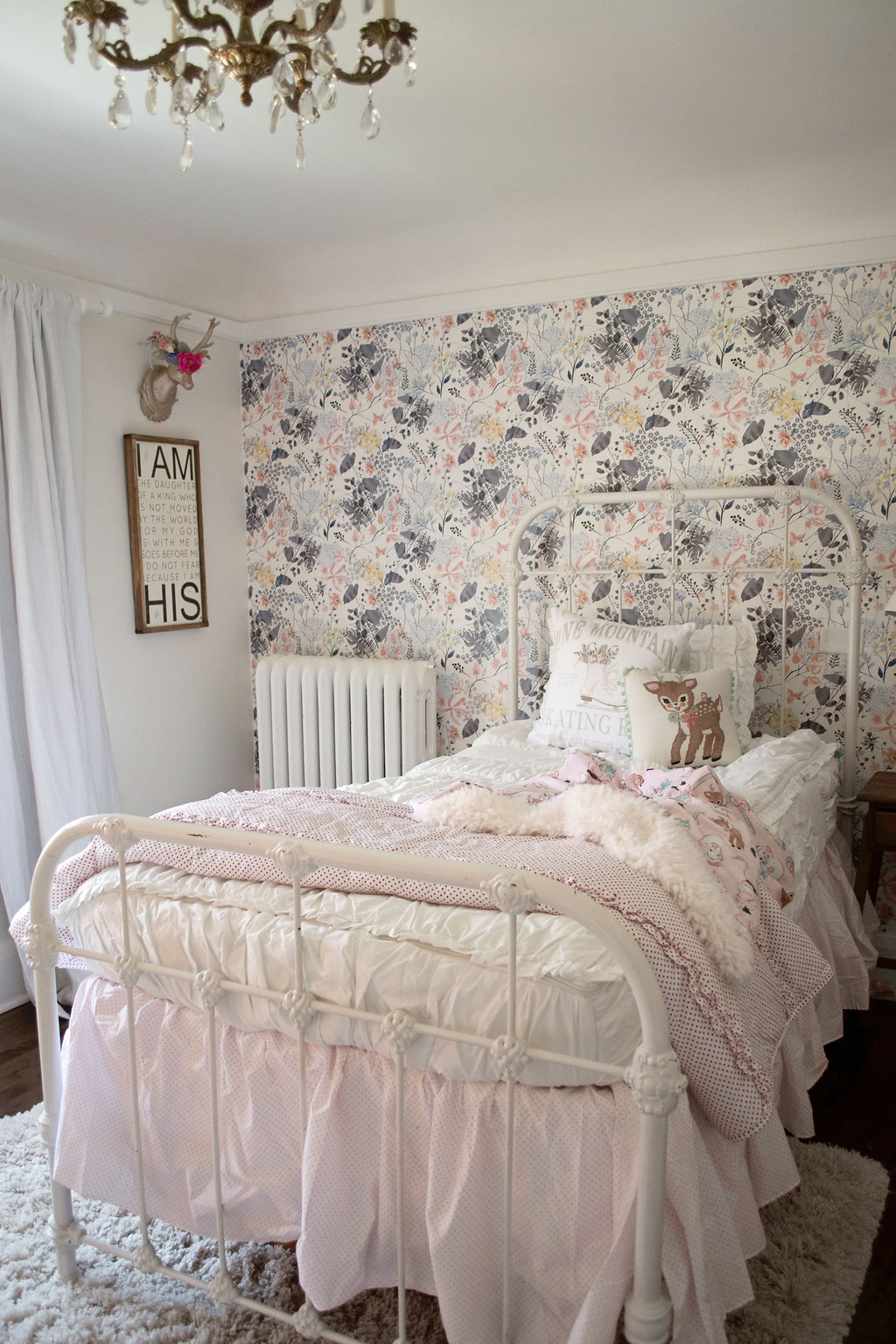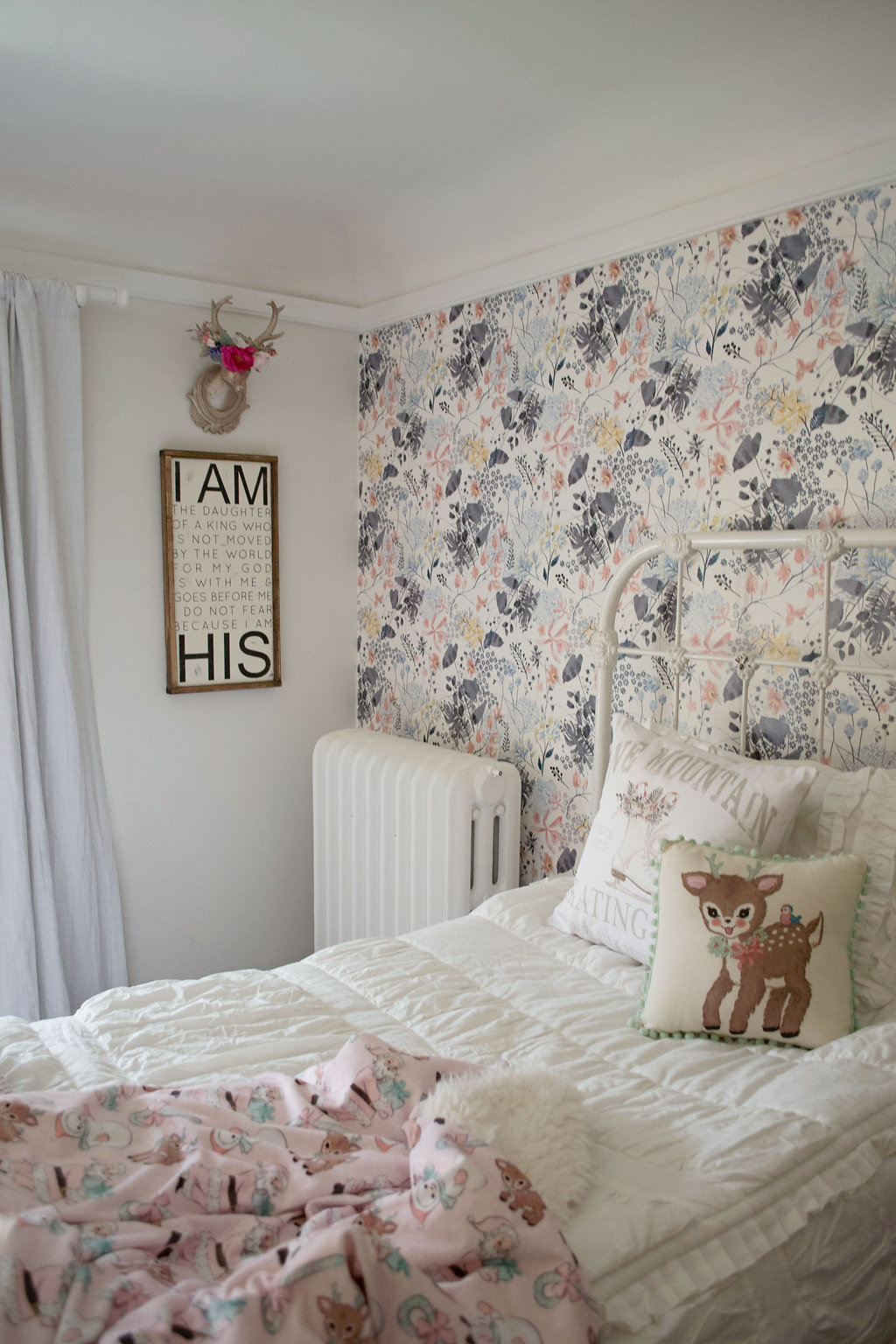 The bedding in every room is from Beddys and we love it!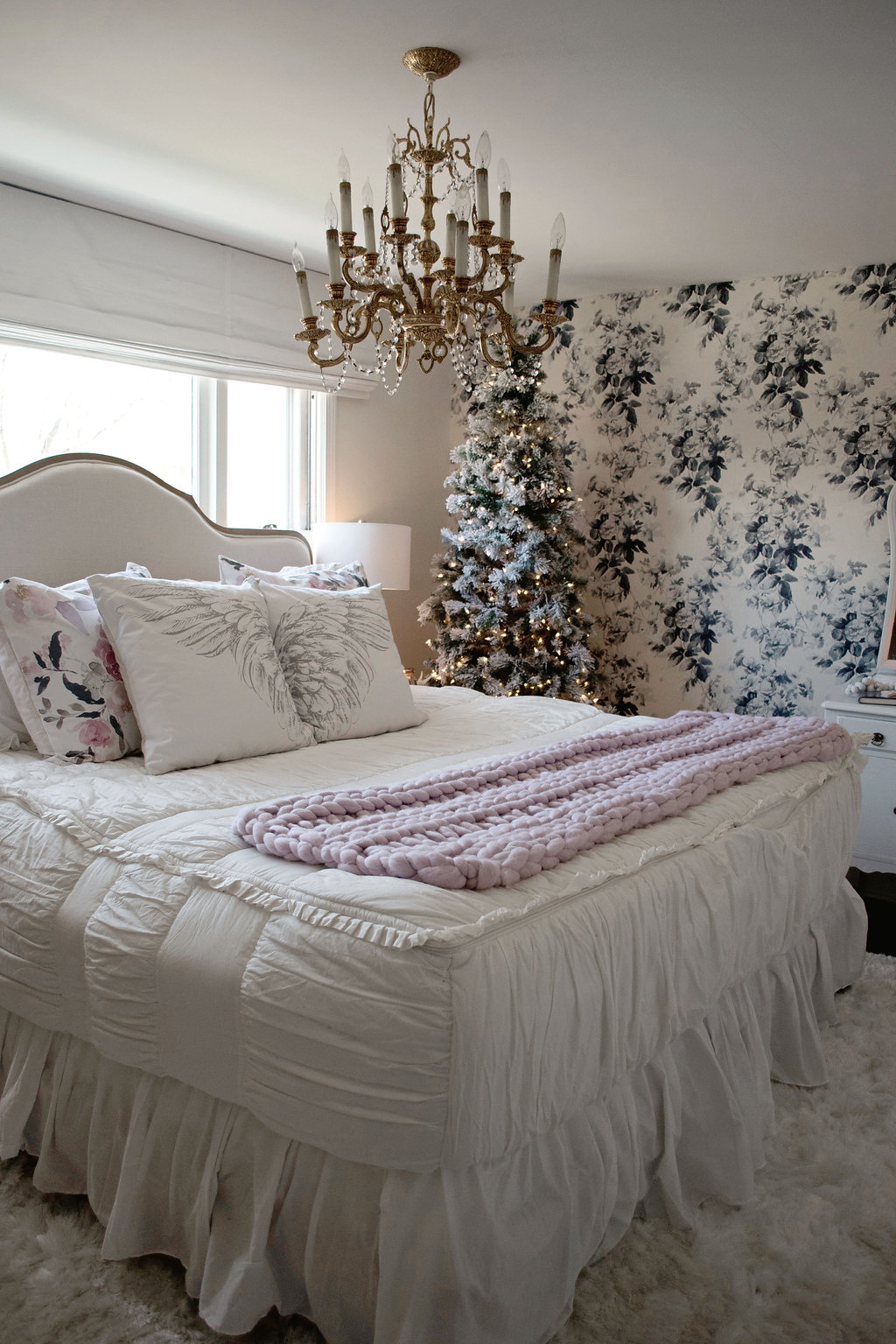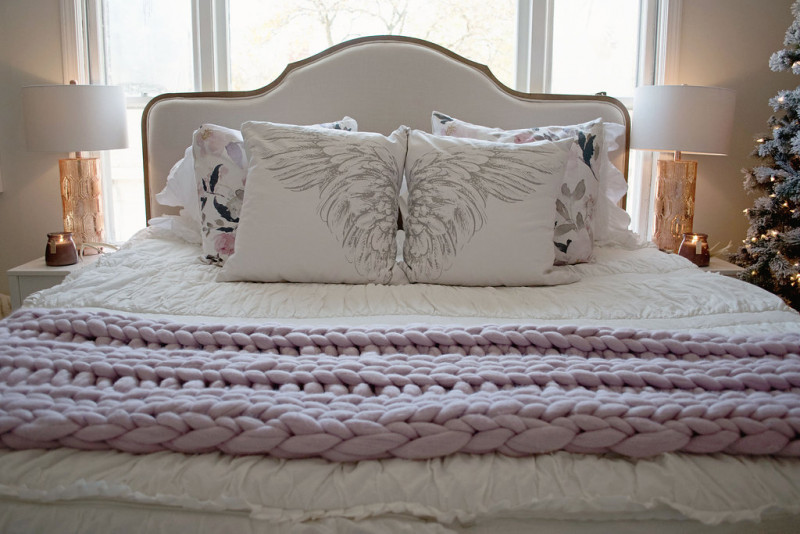 Jolie Marche pillows and this sweet purple knitted blanket from closely knit and a few of my favorite details of our bedroom.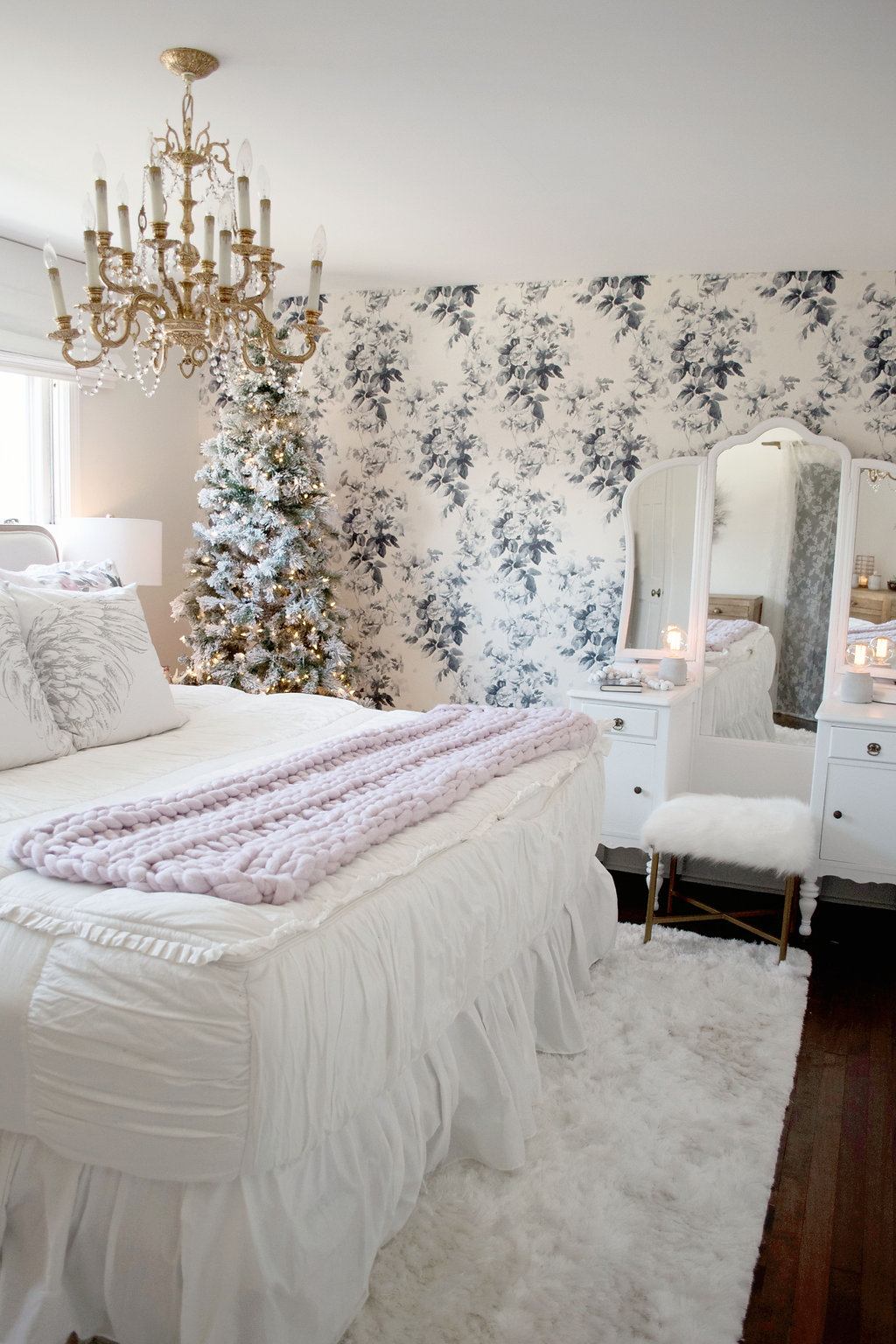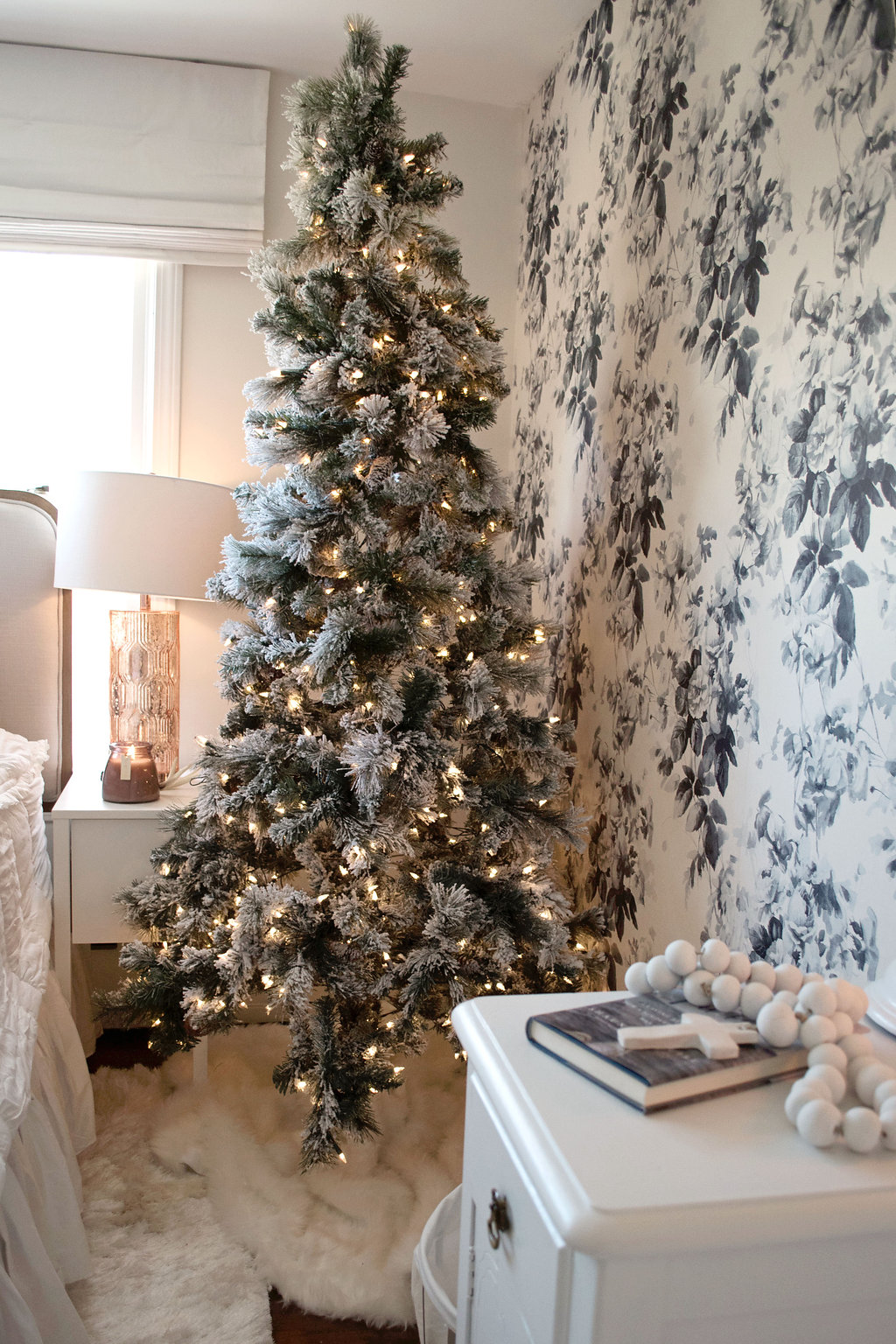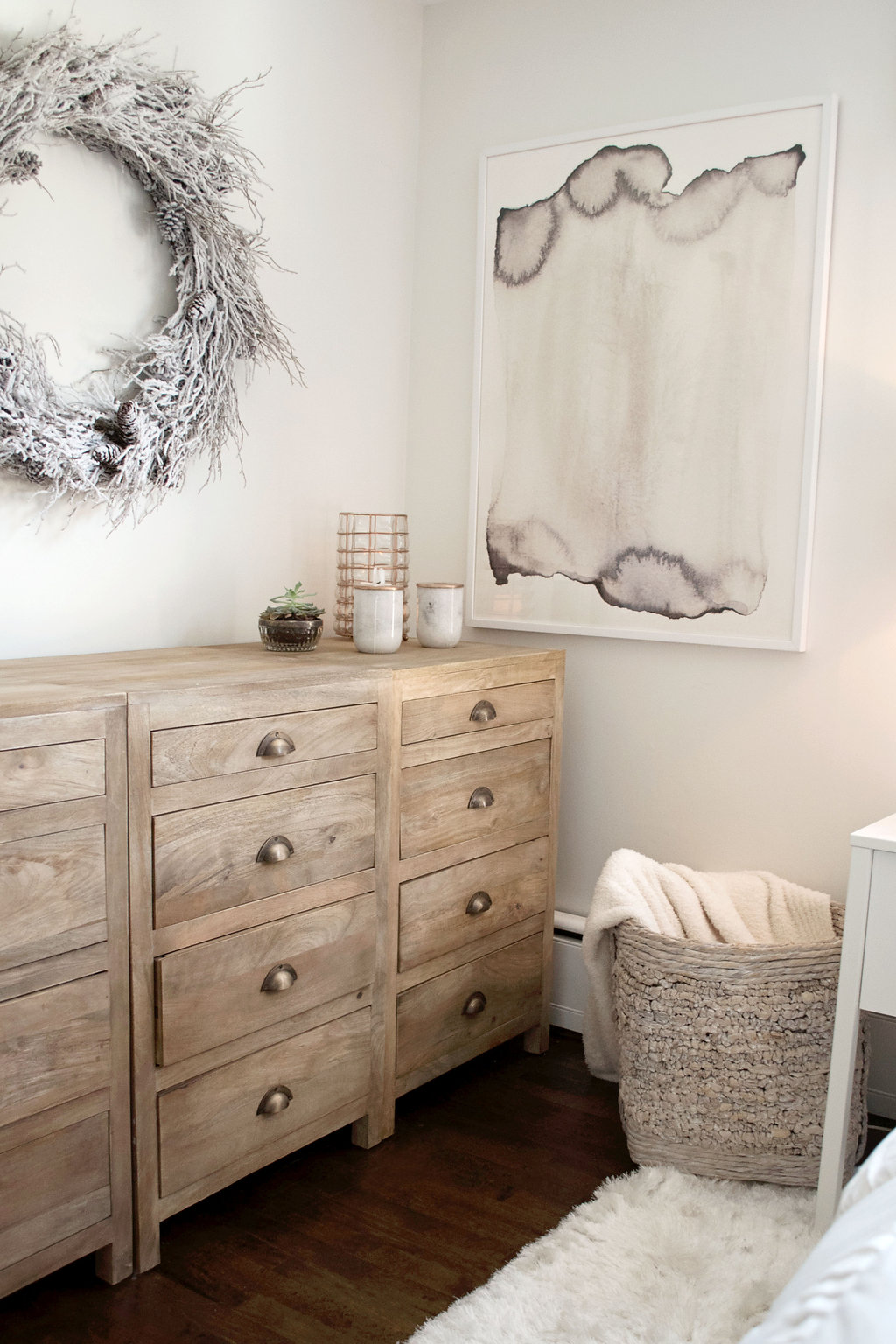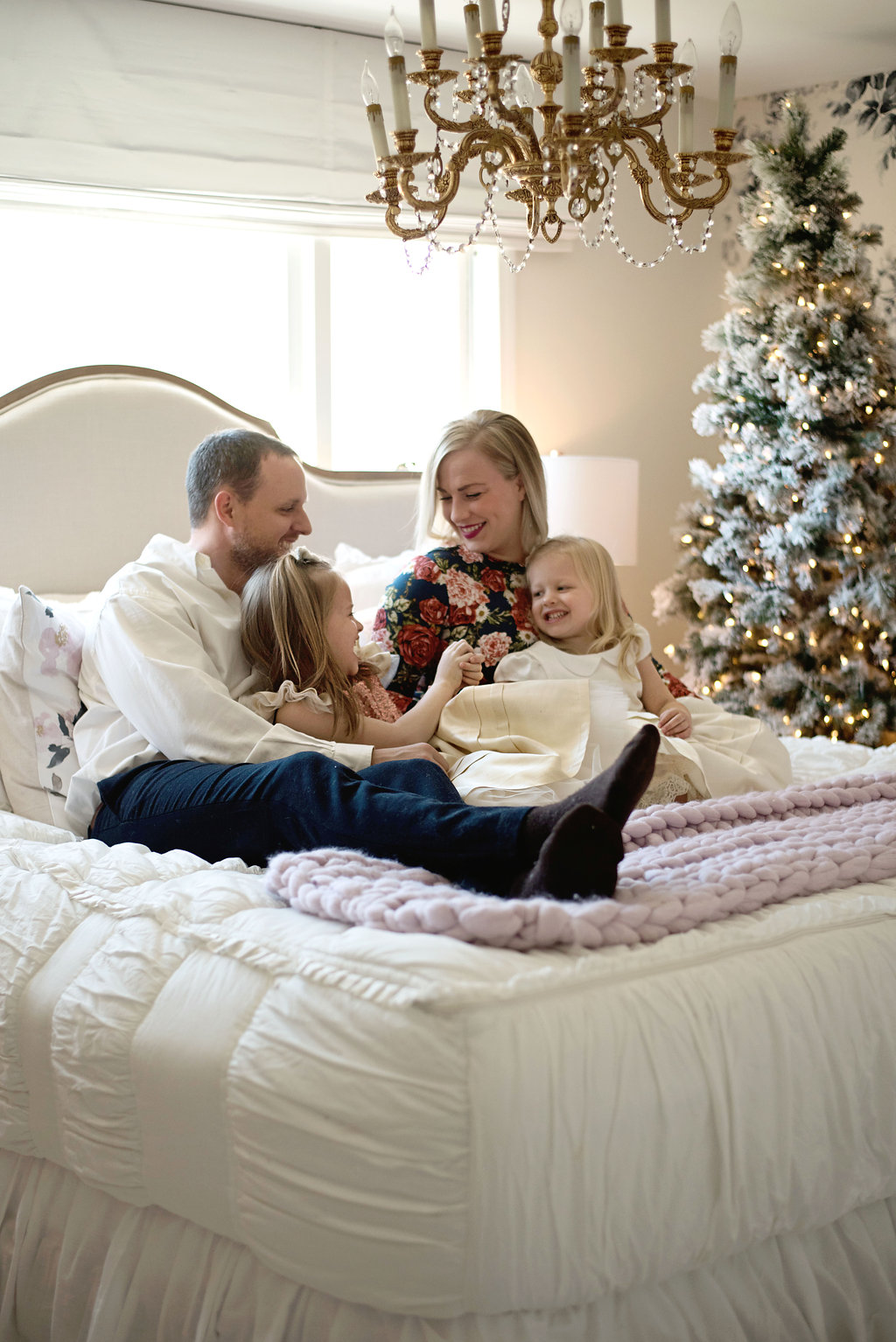 Although our room isn't the biggest there is plenty of room for endless snuggles!
Lastly, when it came for decor for our new room I absolutely winged it. And by that I mean, I let the room somewhat decorate itself!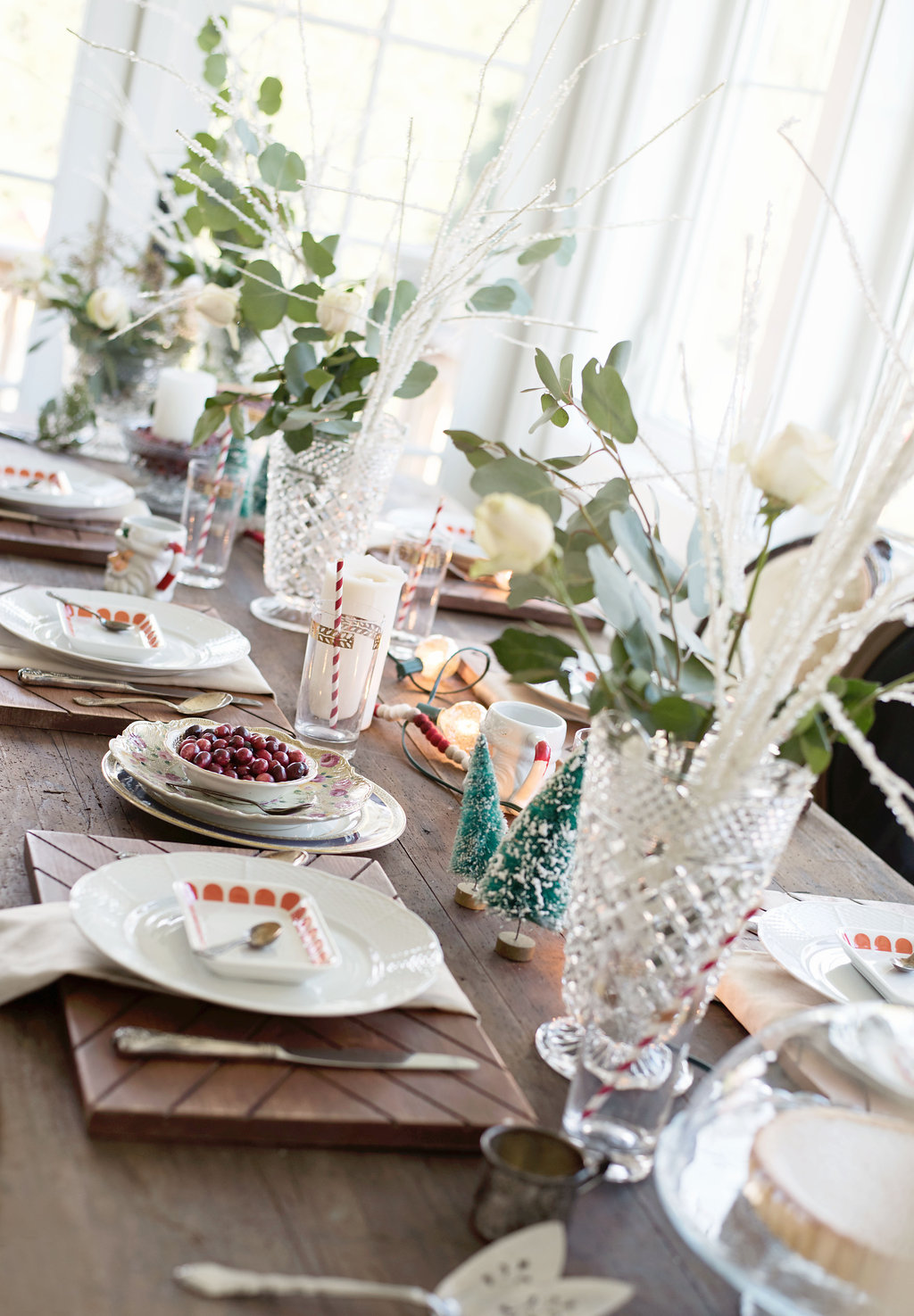 I used items I've had from Christmas' past and went with more of the traditional colors and tones that we grew up with. The pops of reds and greens, paired with the vintage sleighs were a match made in heaven. I love how everything just flows together.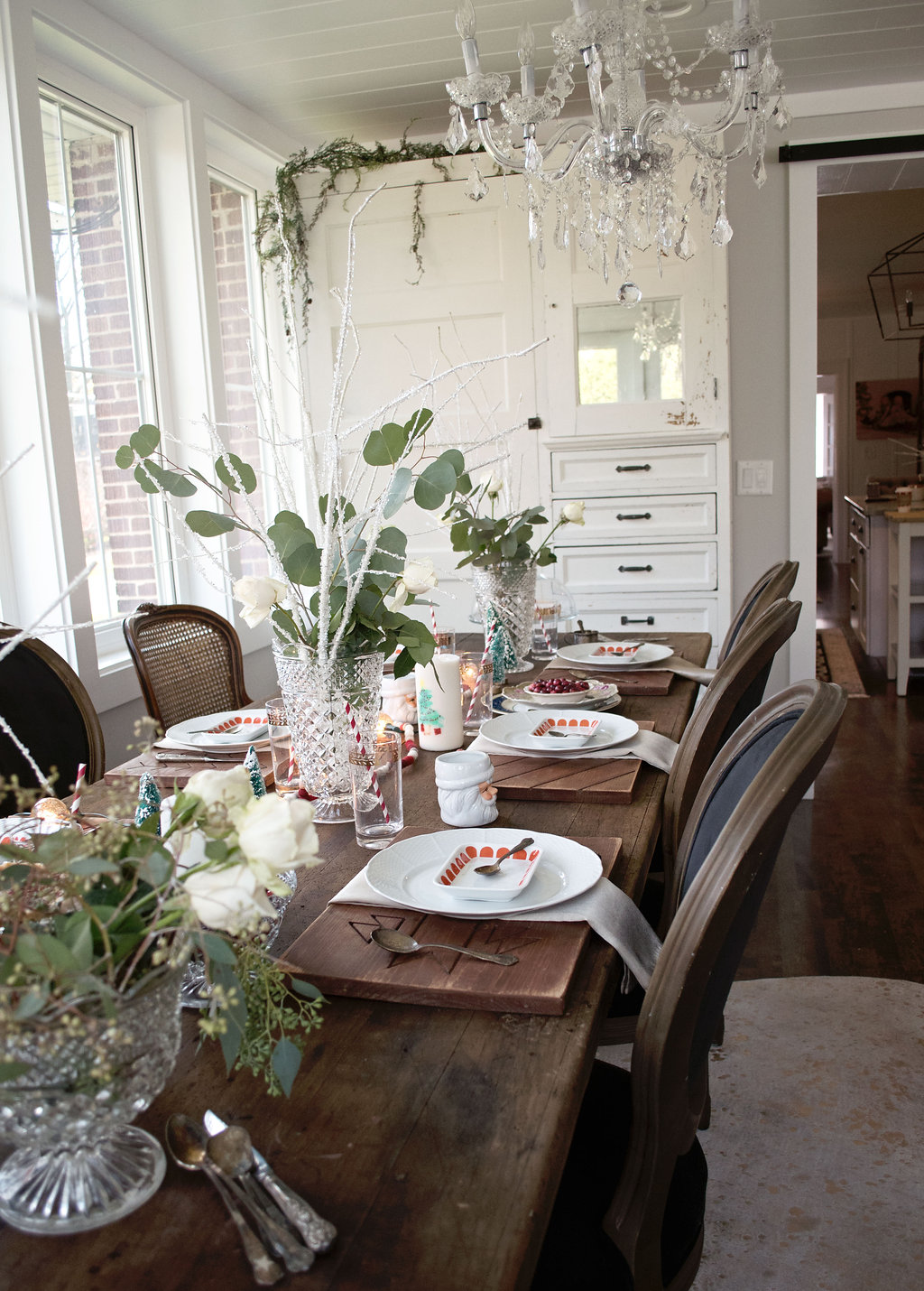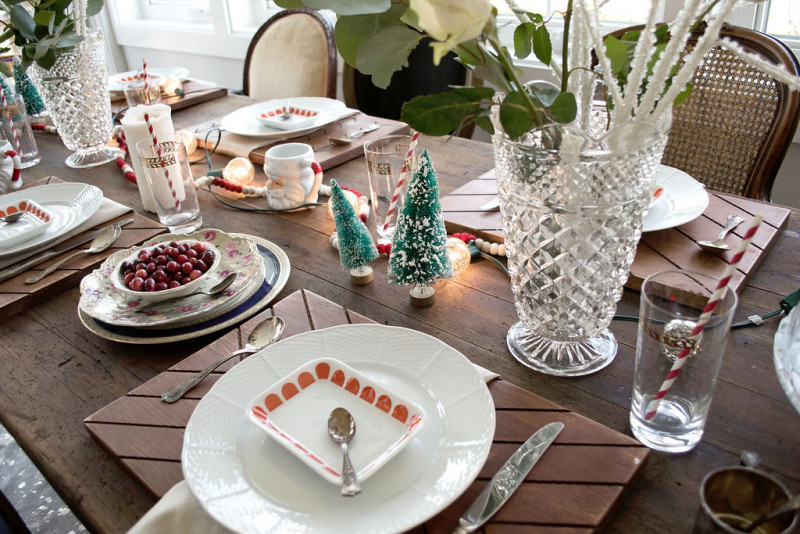 And that my friends concludes this year's Holiday House Walk! A huge thank you Jennifer Rizzo Design Company, Wayfair and every single shop that helped to make this tour so incredibly special. Please note, there is a list of products and the shops they are from below!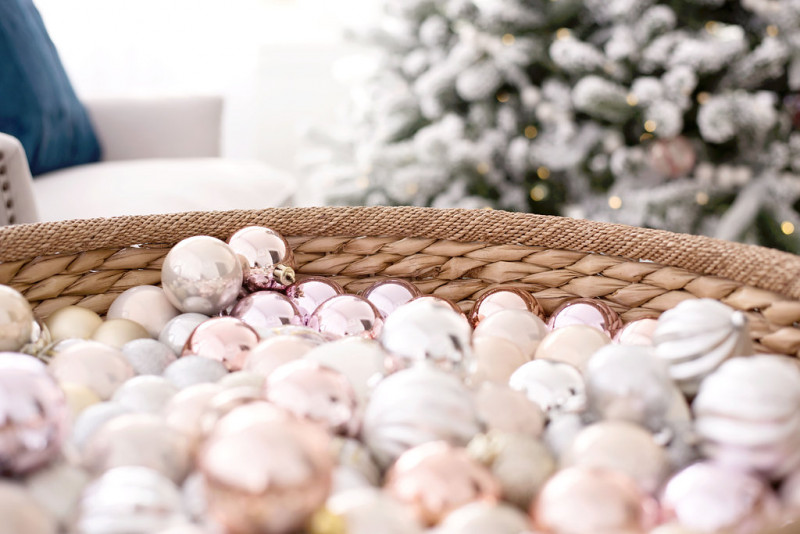 Wishing you a very magical Christmas from our home to yours! Thank you so much for all of your love and support this year!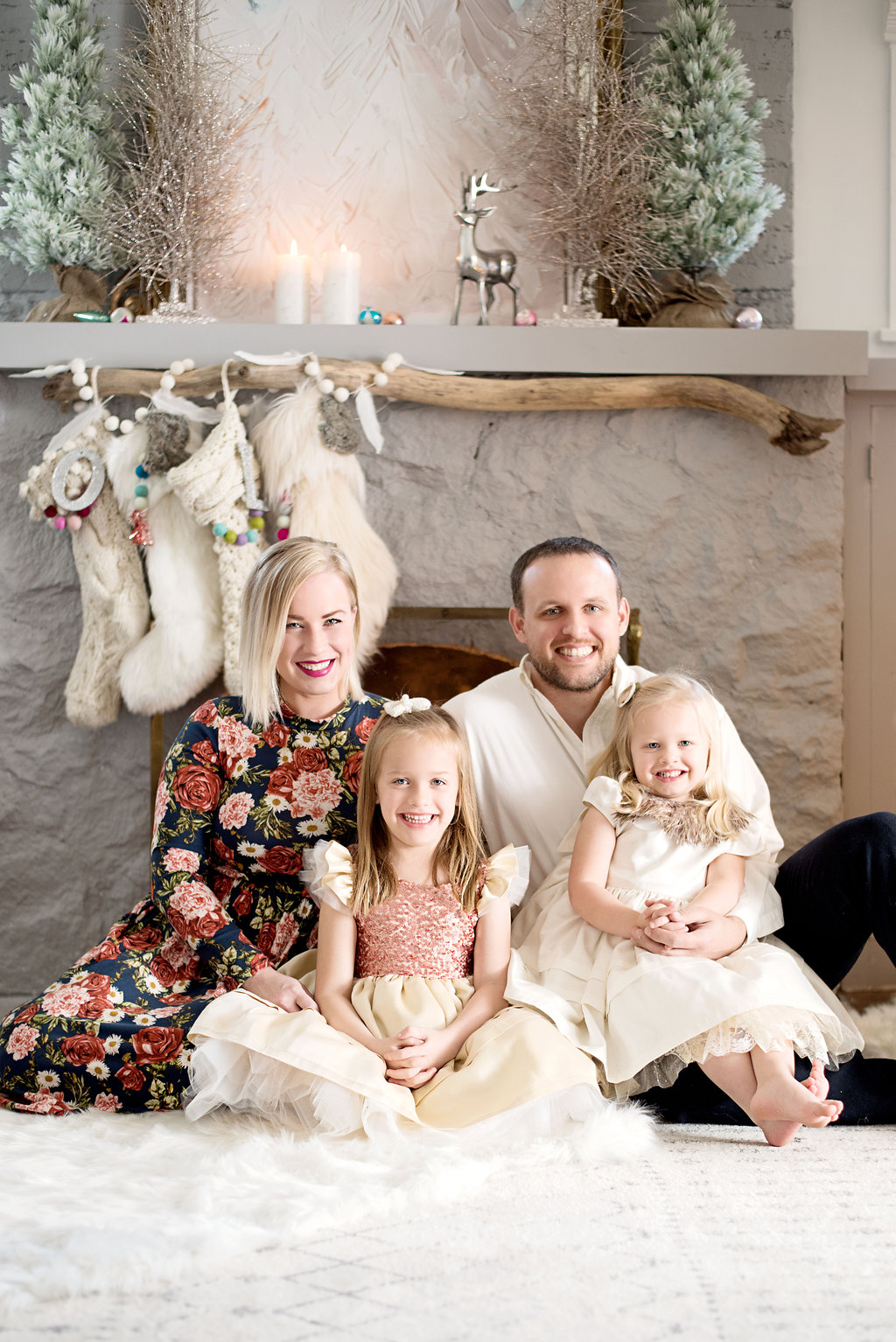 Xoxo
Kindred Vintage & Co.
Source List: