We are so excited for Christmas around here! The stockings are hung by the chimney with care, the trees are glowing and we have some pretty items that tie the space together from one of our favorite sponsors, Grandin Road, that we can't wait to share!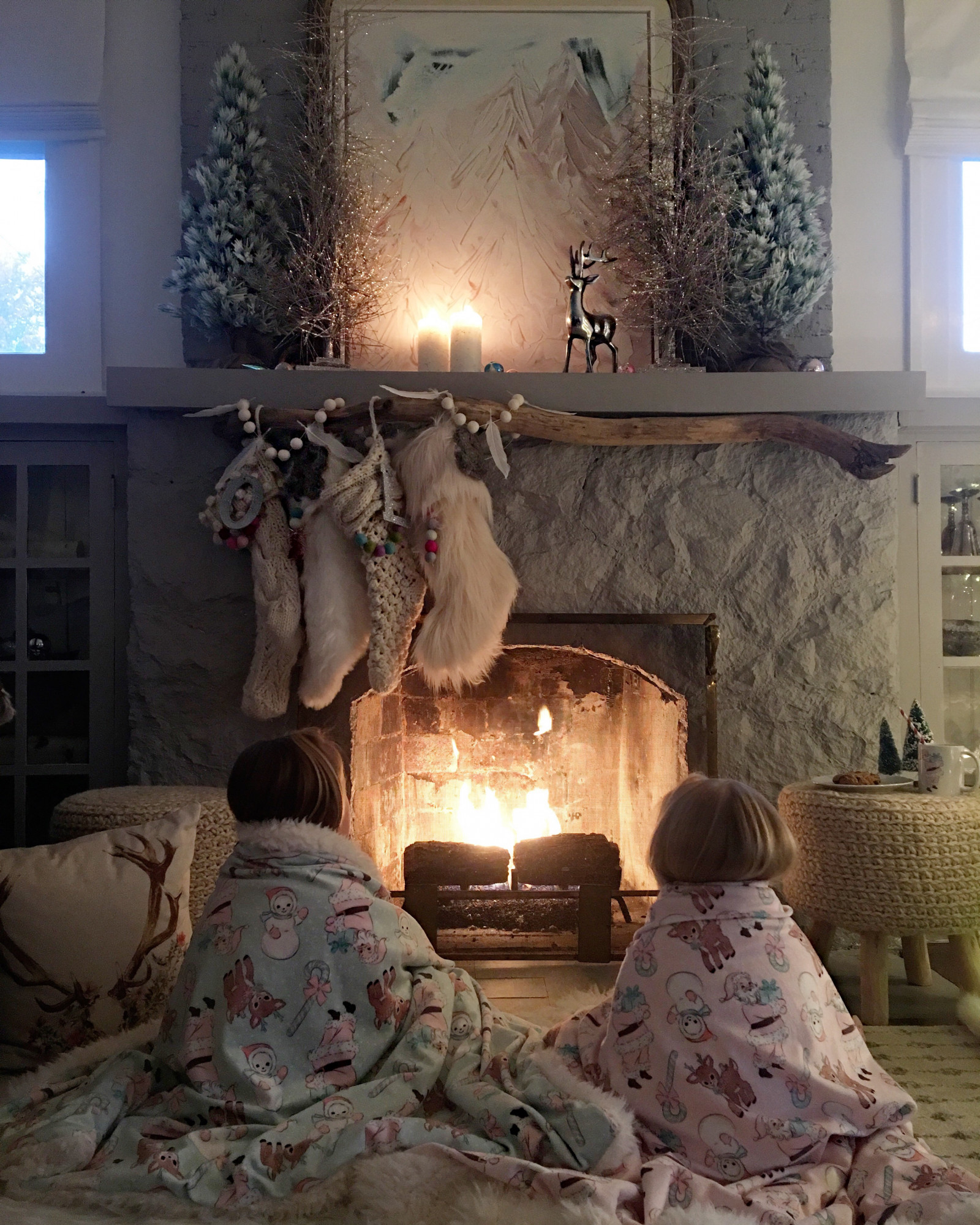 This year for our living room I really wanted a playful, relaxed, colorful vibe to greet Jolly Ol' Saint Nick after he shimmied down the chimney.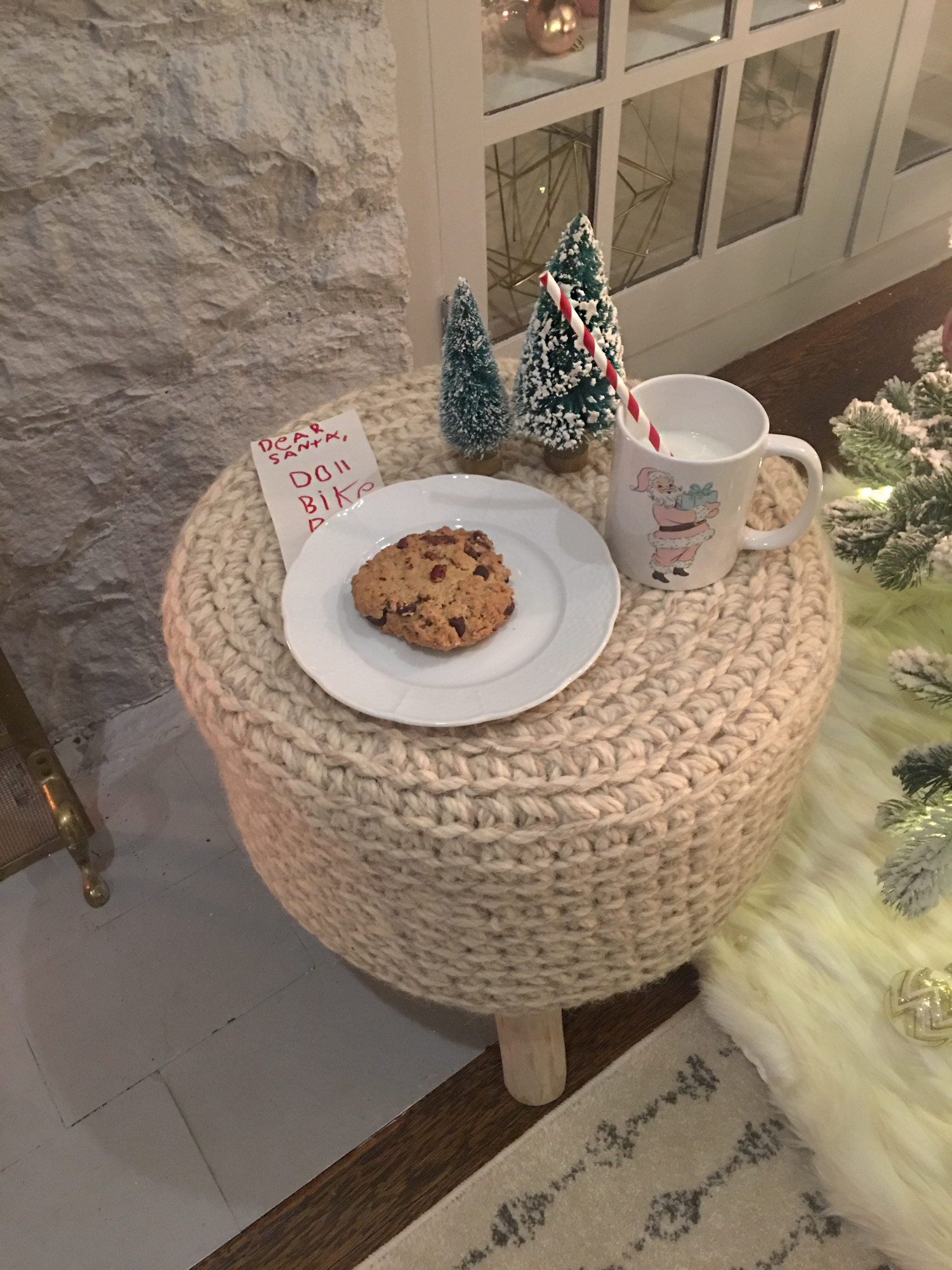 As soon as I spotted these pretty stools from Grandin Road I knew they would be the perfect spot to place Santa's milk and cookie! I seriously love these quirky little Finn ottomans and the way the knitted top goes perfect with the carved wooden legs. They're too sweet!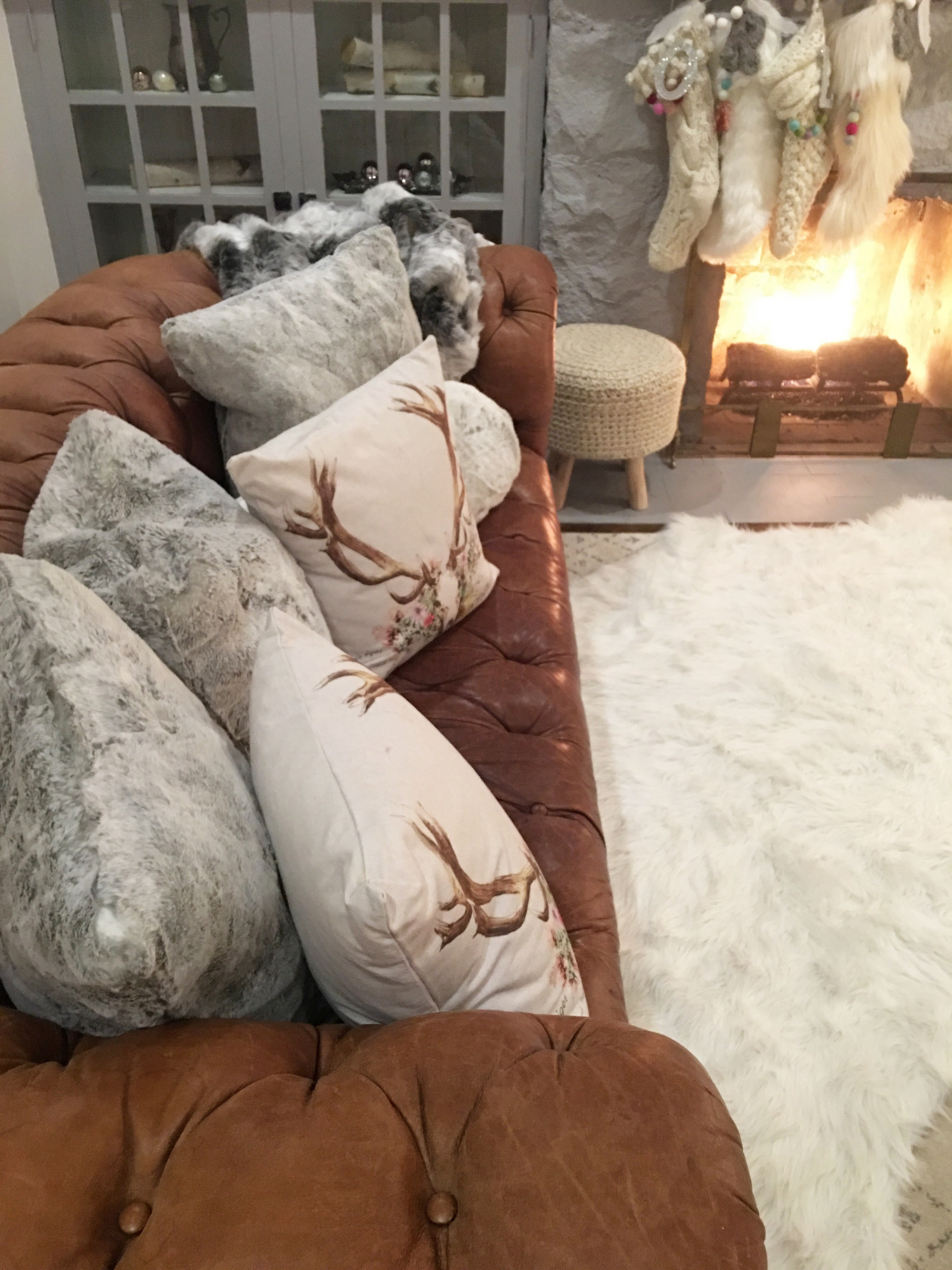 Next I added these faux fur pillows from Frontgate, Grandin Road's sister store. And you guys I can't even put into words just how comfortable they are!! You know how some pillows LOOK good but that's about it. Not these ones, they're so soft and cozy I even took a nap here and slept on them. They're up there with some of my favorite things!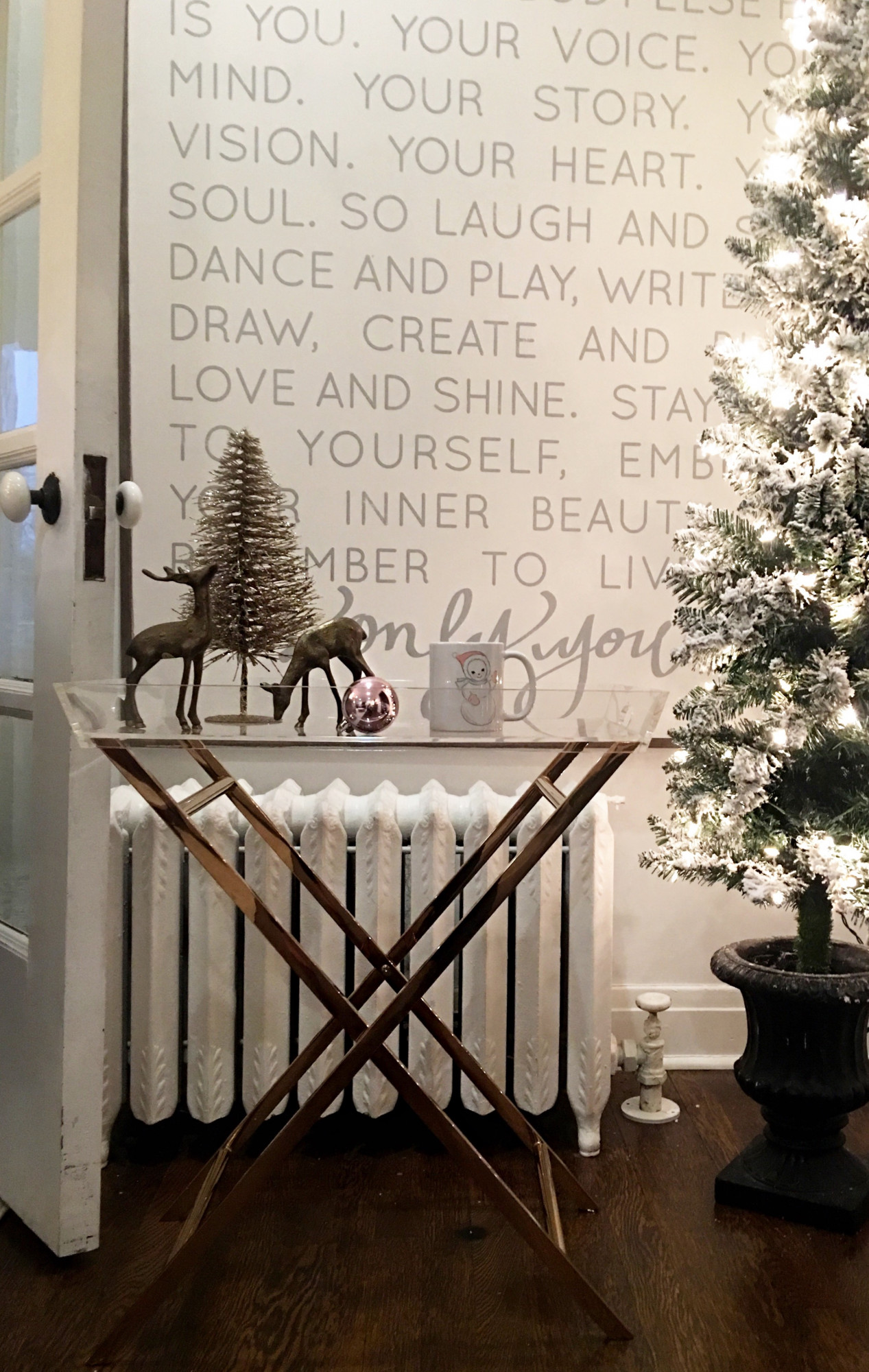 On the other side of the room we added this darling little acrylic and gold table. It's darling and I love that the top comes off so that you can easily transport your hot cocoa to the coffee table across the room.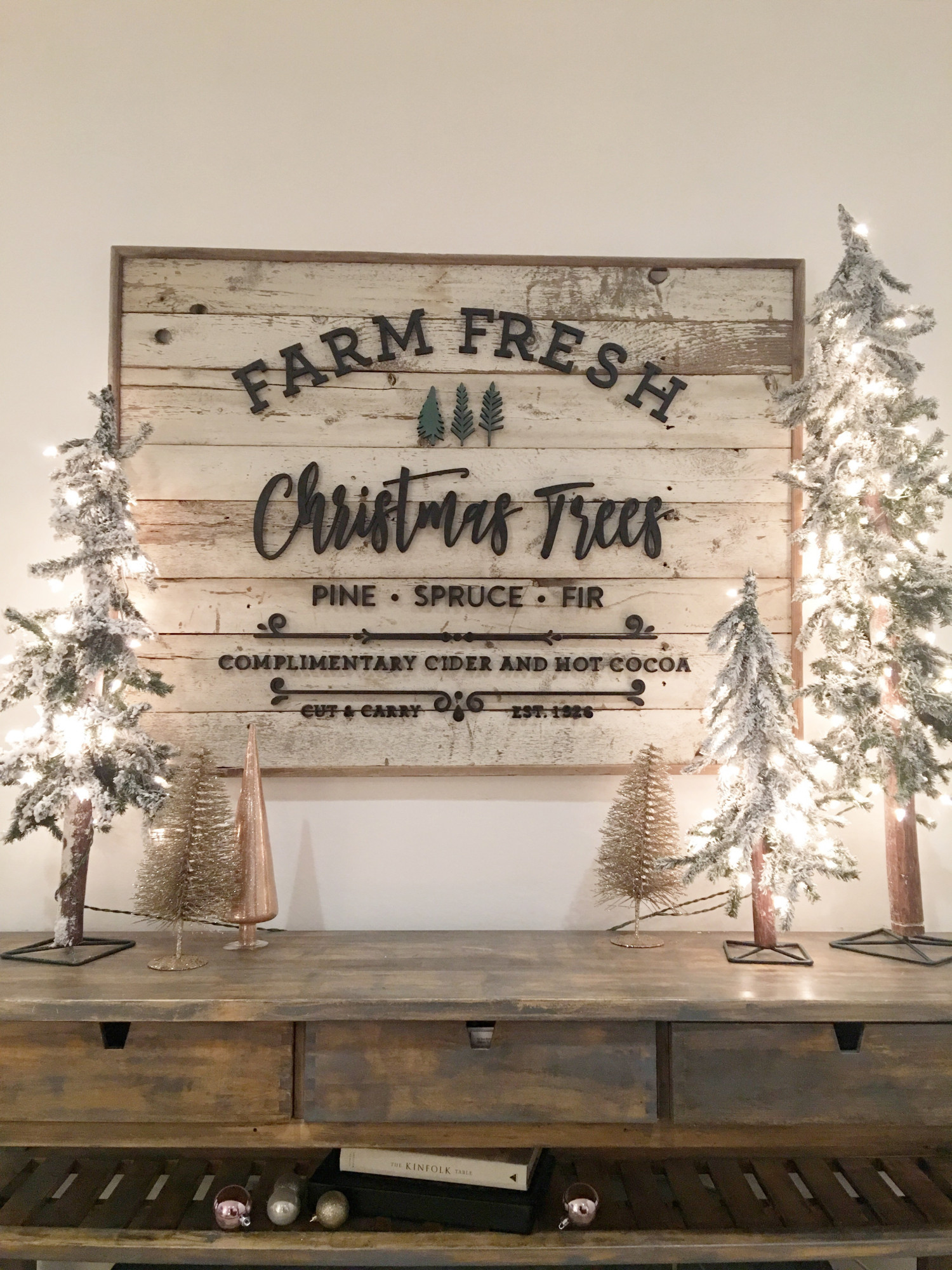 These sweet light up trees gave our sideboard that whimsical, quirky feel I adore and I love that they tie in with our awesome sign above. (More details on that to come!)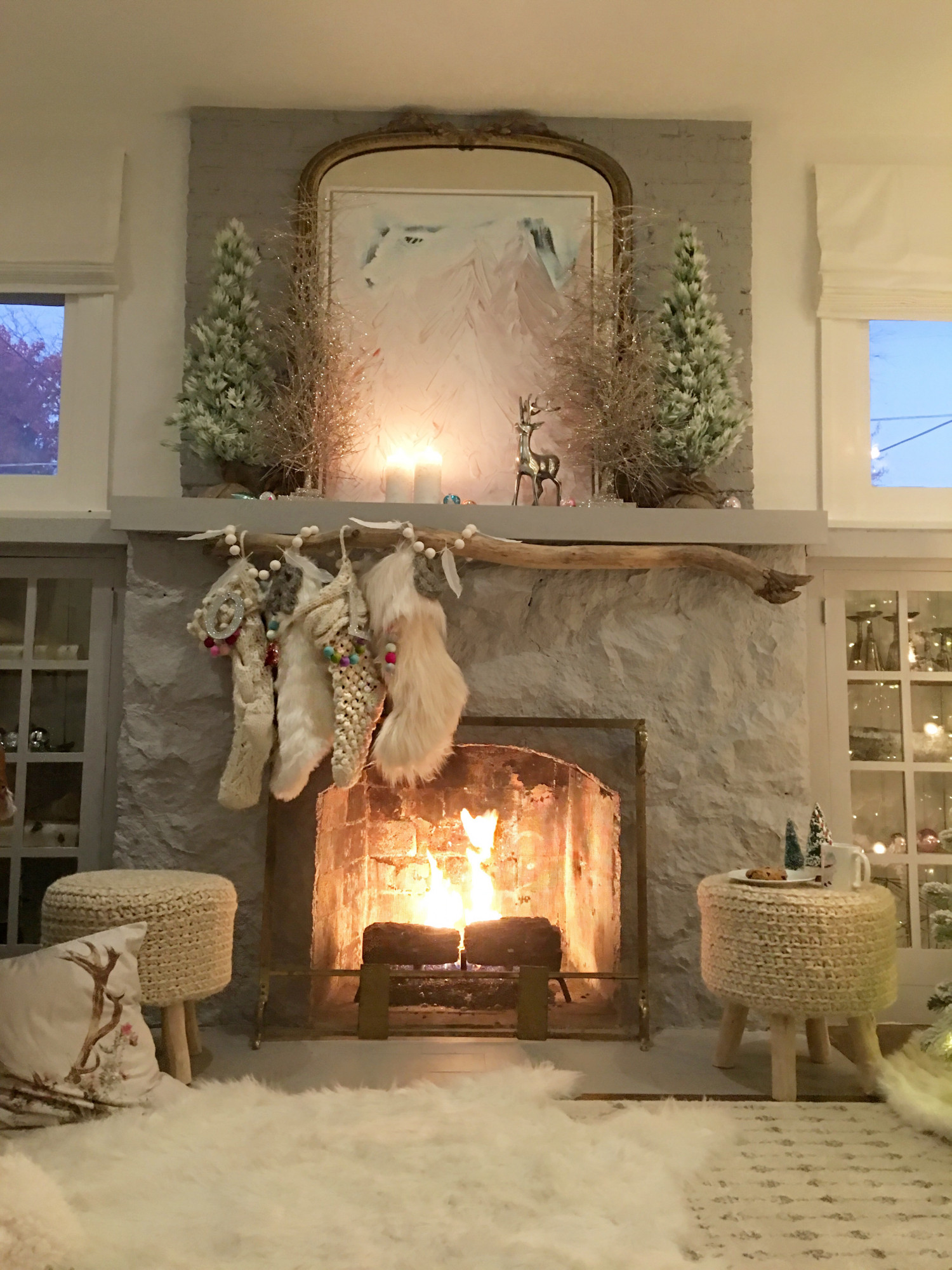 And lastly, let's talk about this faux fur rug. It is amazing! So soft and cozy and adds just the right amount of texture and warmth to the room.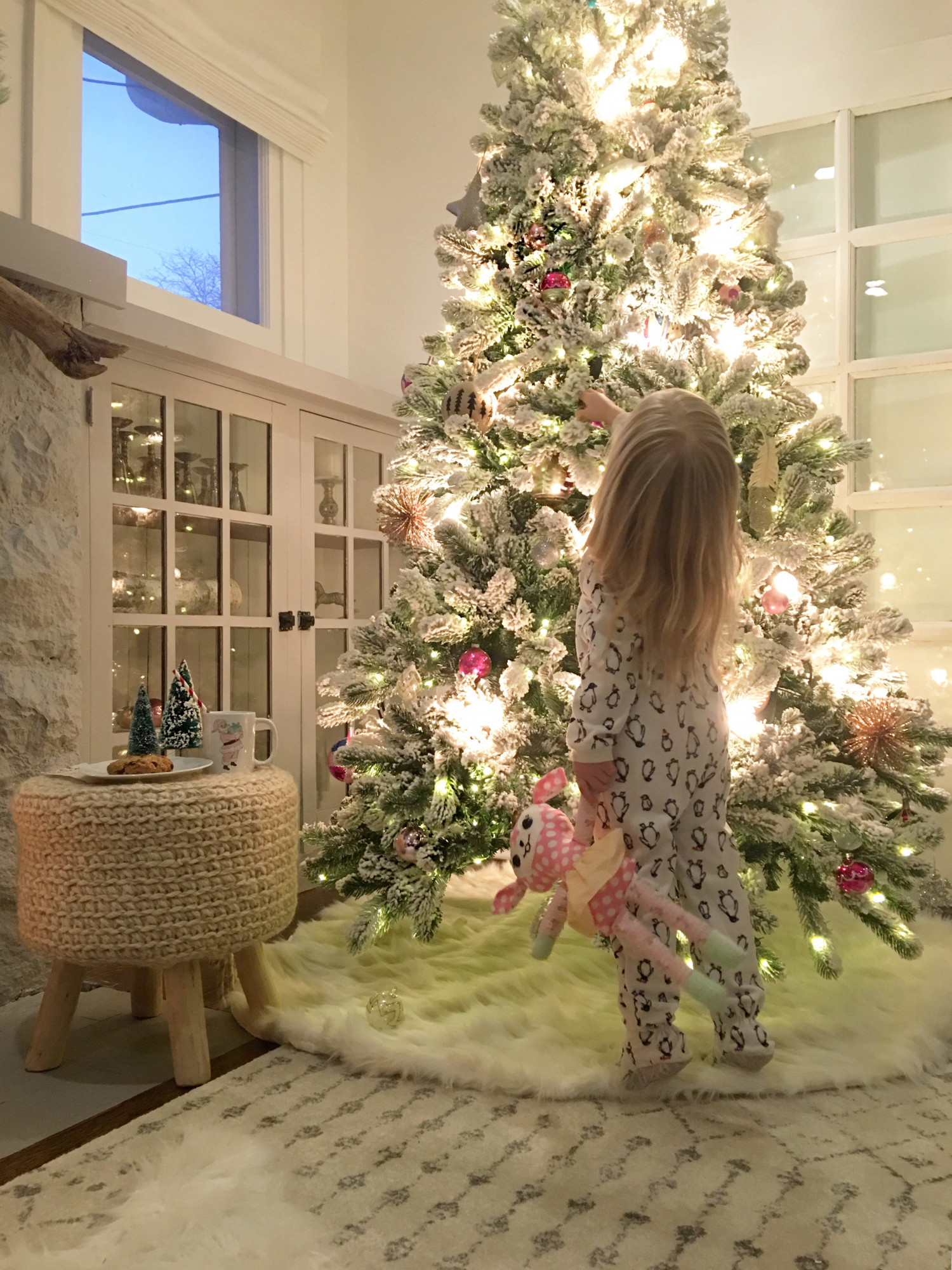 Christmas is such a magical time and I love that I am able to team up with such great sponsors to bring more warmth and magic to our home this season.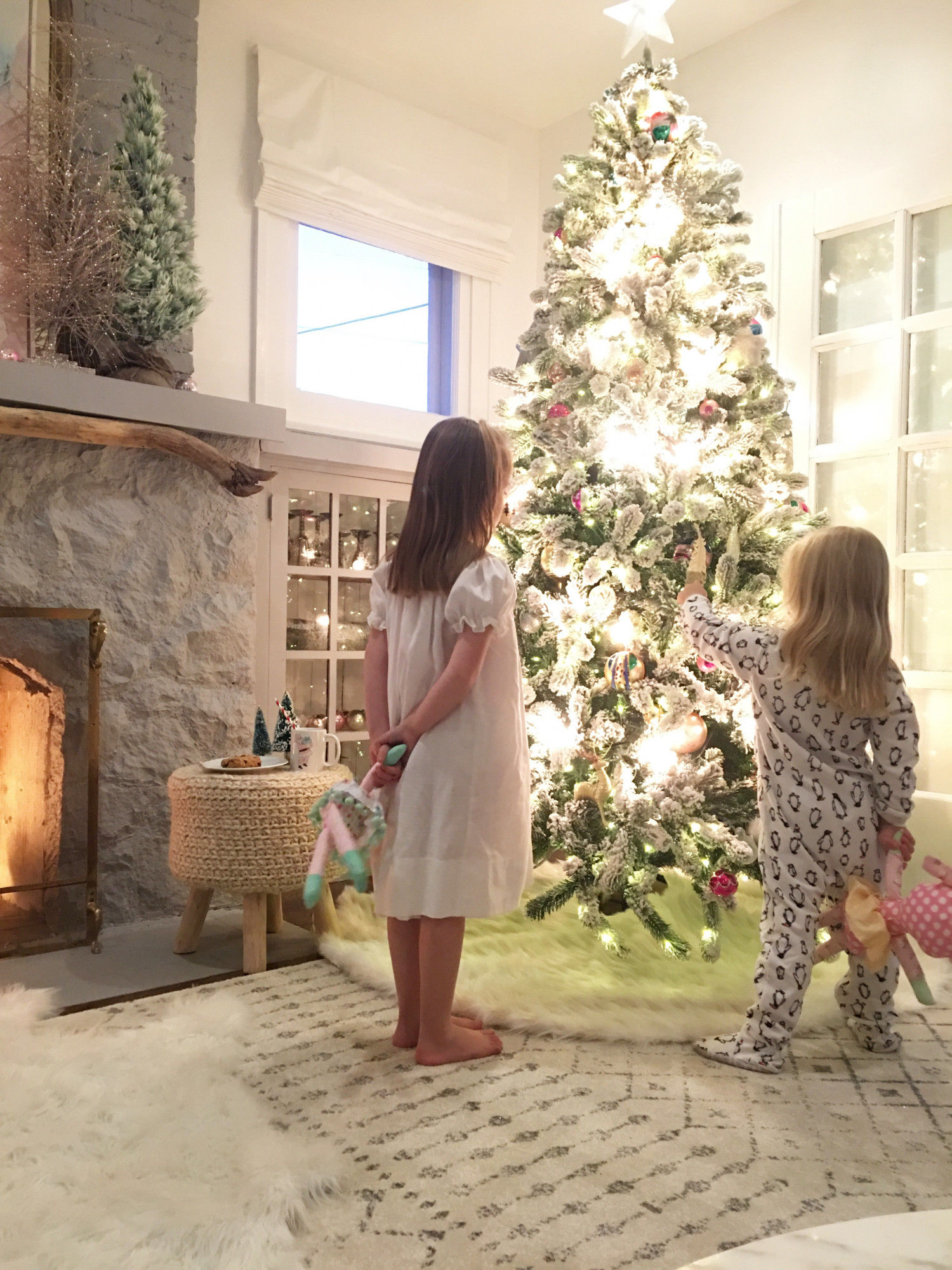 As always, thank you for stopping by! We are so greatful for each and every one of you.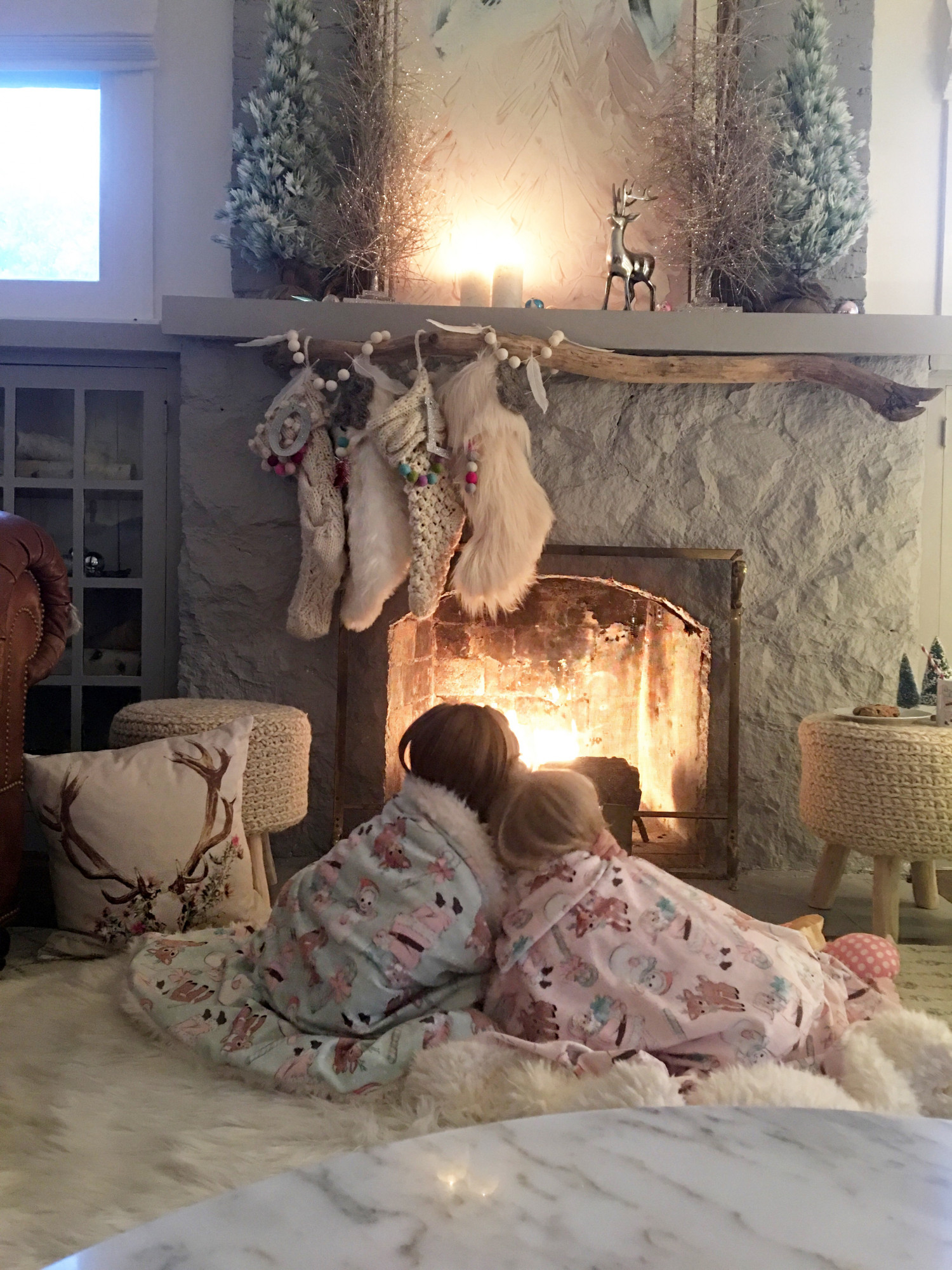 Please make sure to stop by these other talented ladies homes on the tour, trust me, you'll be so happy you did!