Welcome back for part II of our Farmhouse Holiday Series Tablescape with Homegoods!
As promised on our last post here is a look at our tablescape with Homegoods this morning! I didn't change a thing but I think it's fun to show the space with two different personalities. One dark and moody, the other sweet and bright.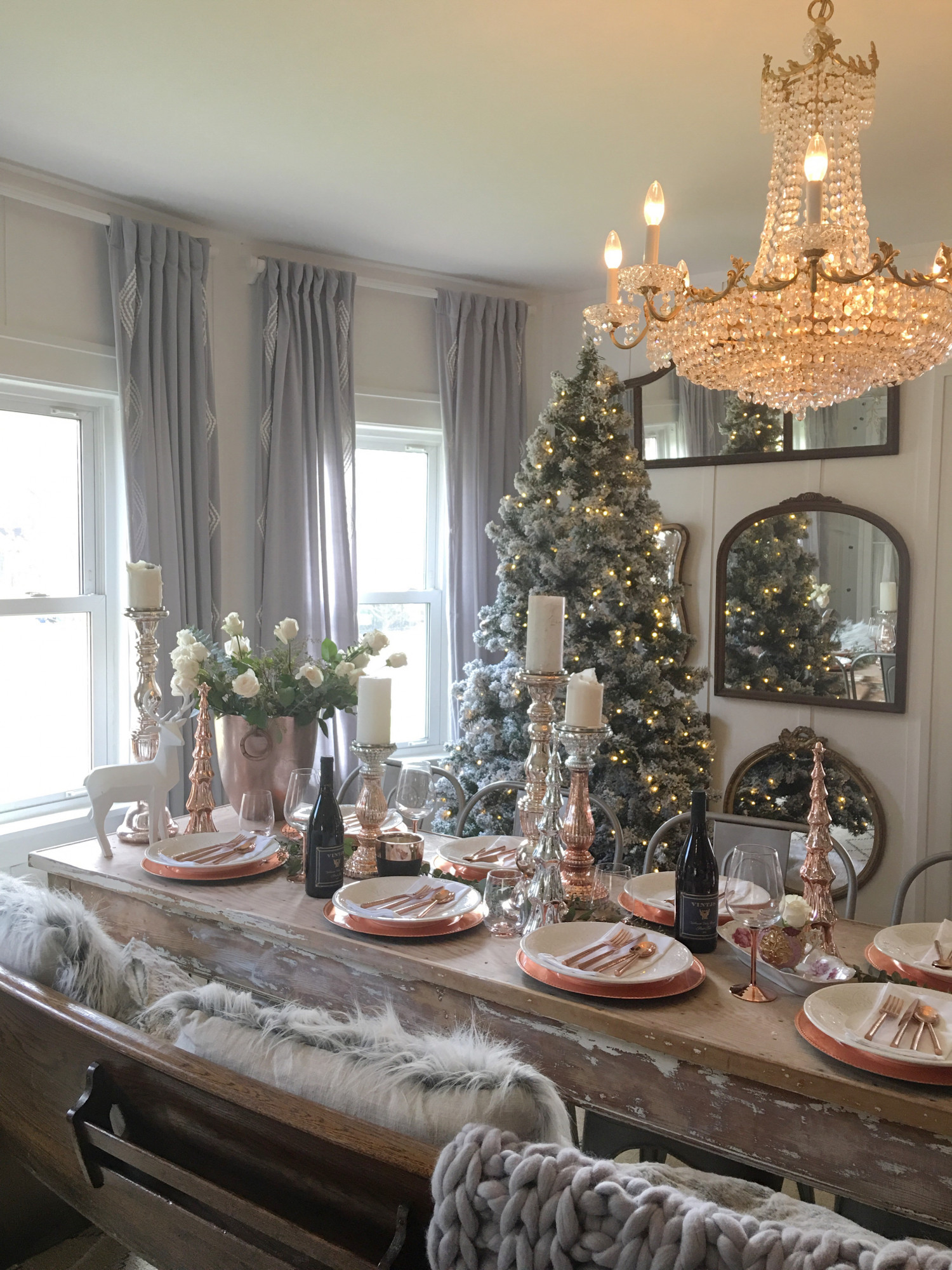 Like I mentioned earlier most everything was purchased at Homegoods! I can't get enough of that store, and around Christmas it's even worse! I can literally spend hours browsing and shopping through all their goodies!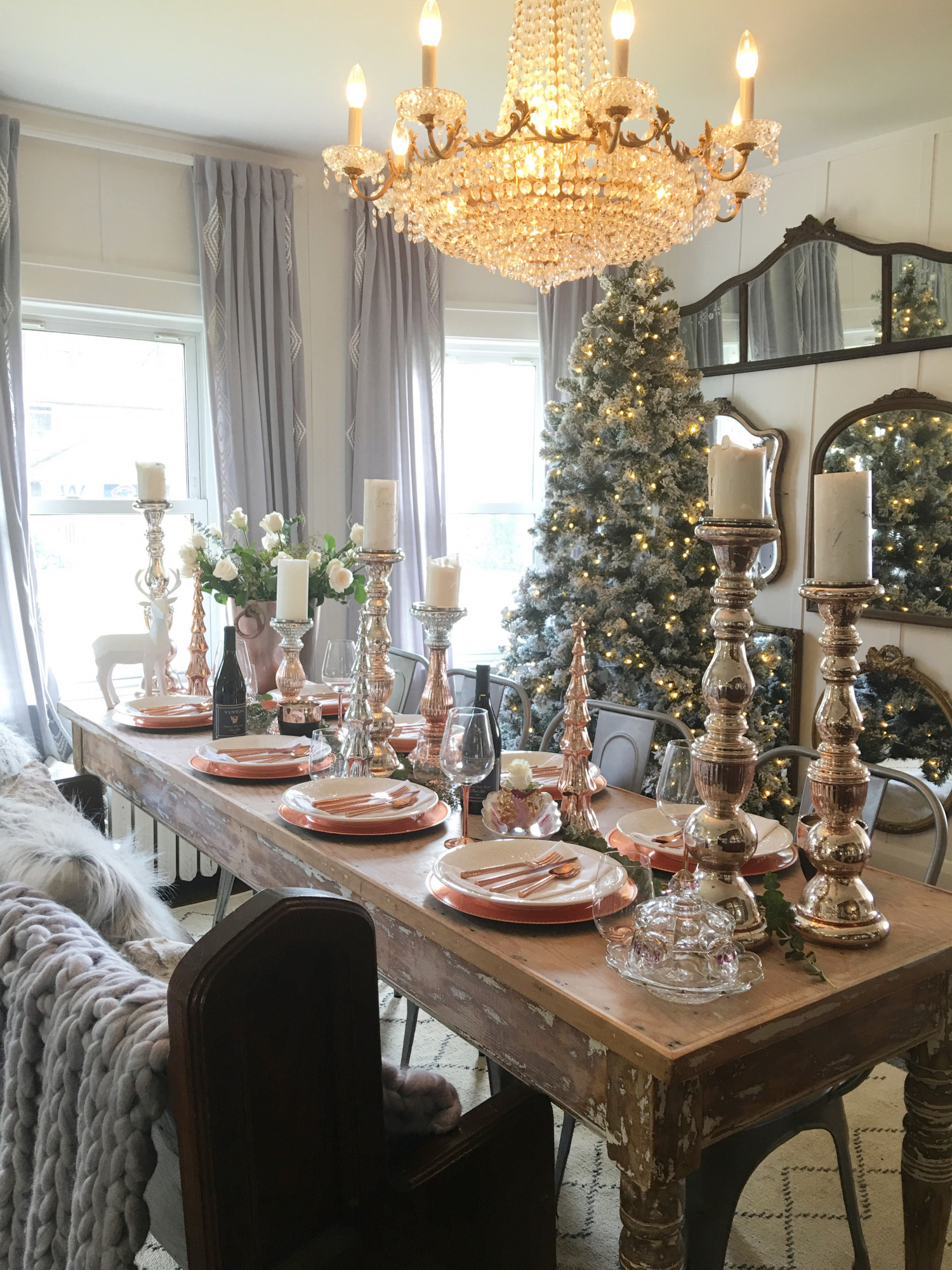 These large Mercury glass candle sticks were the start of inspiration for the space. I knew I wanted to play around with rose gold and these were just the sort of thing I was looking for!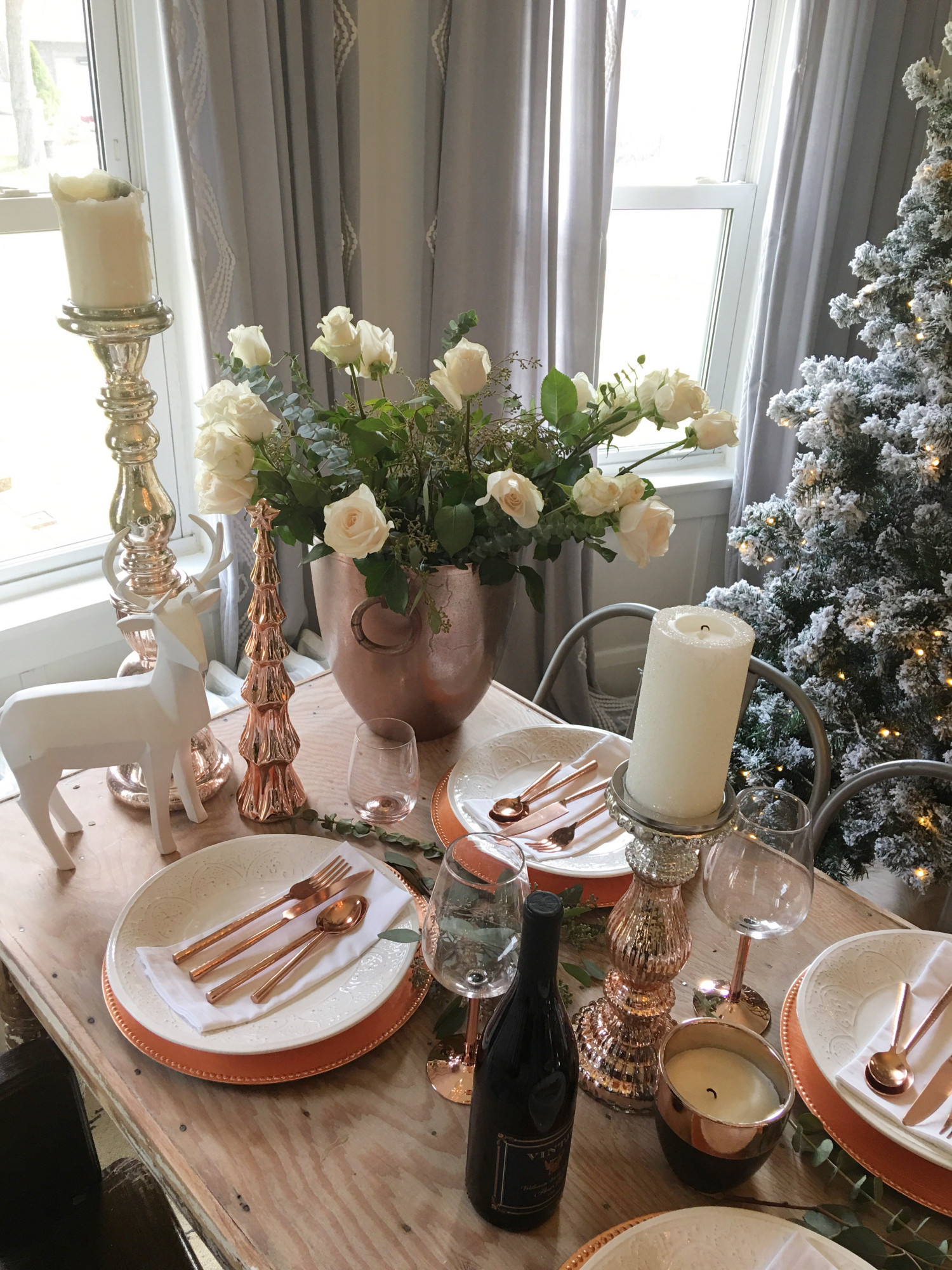 Next came the plate chargers, plates, wine glasses, wooden deer, metal ice bucket (used as a vase) and silver and rose gold trees. It was so fun shopping for these Homegoods items!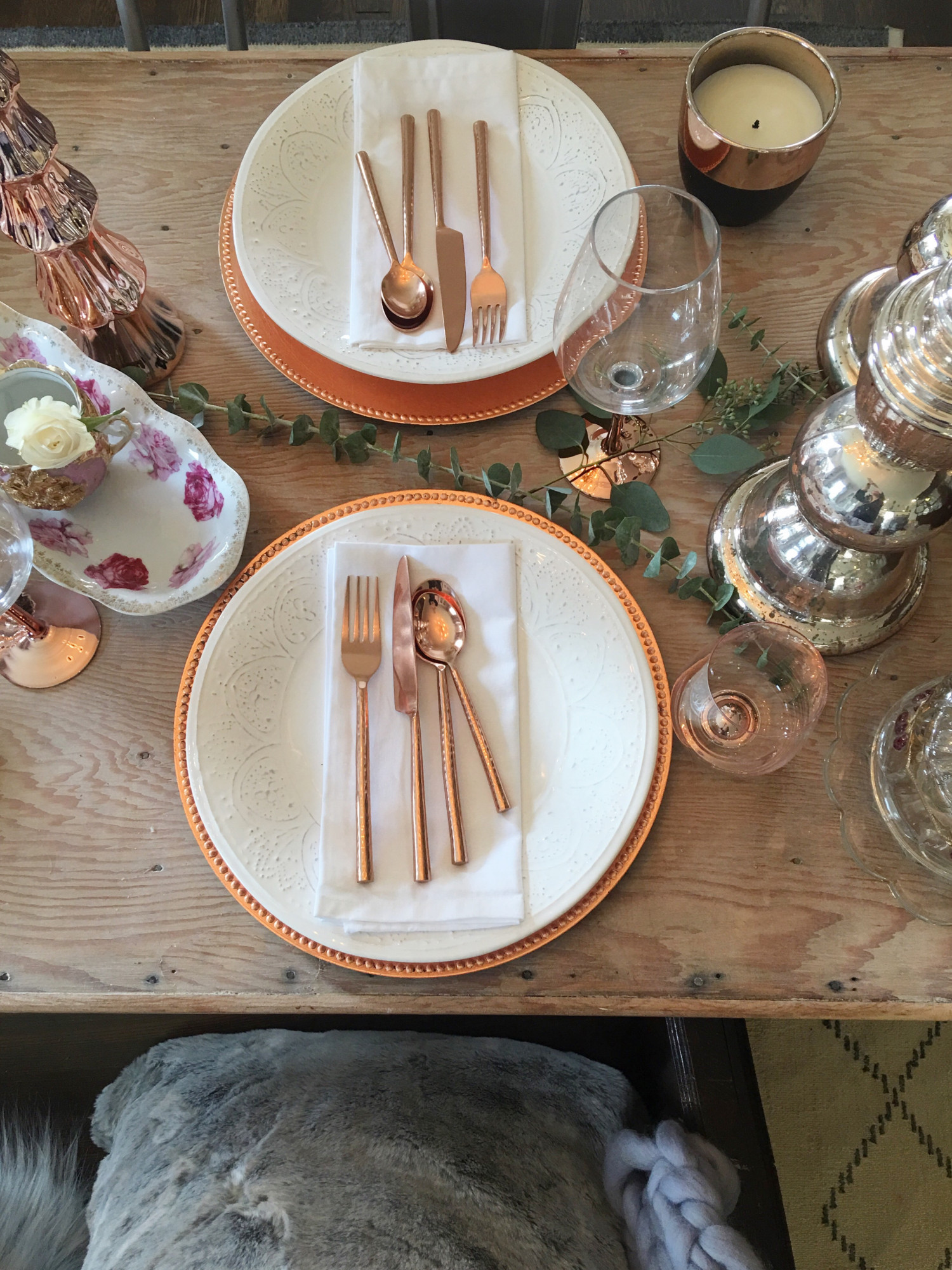 The chunky knit blanket is from Colorwaysgallery and it is just as fabulous as it looks!
And just when you think you've seen it all, just wait until I show you THESE Homegoods finds…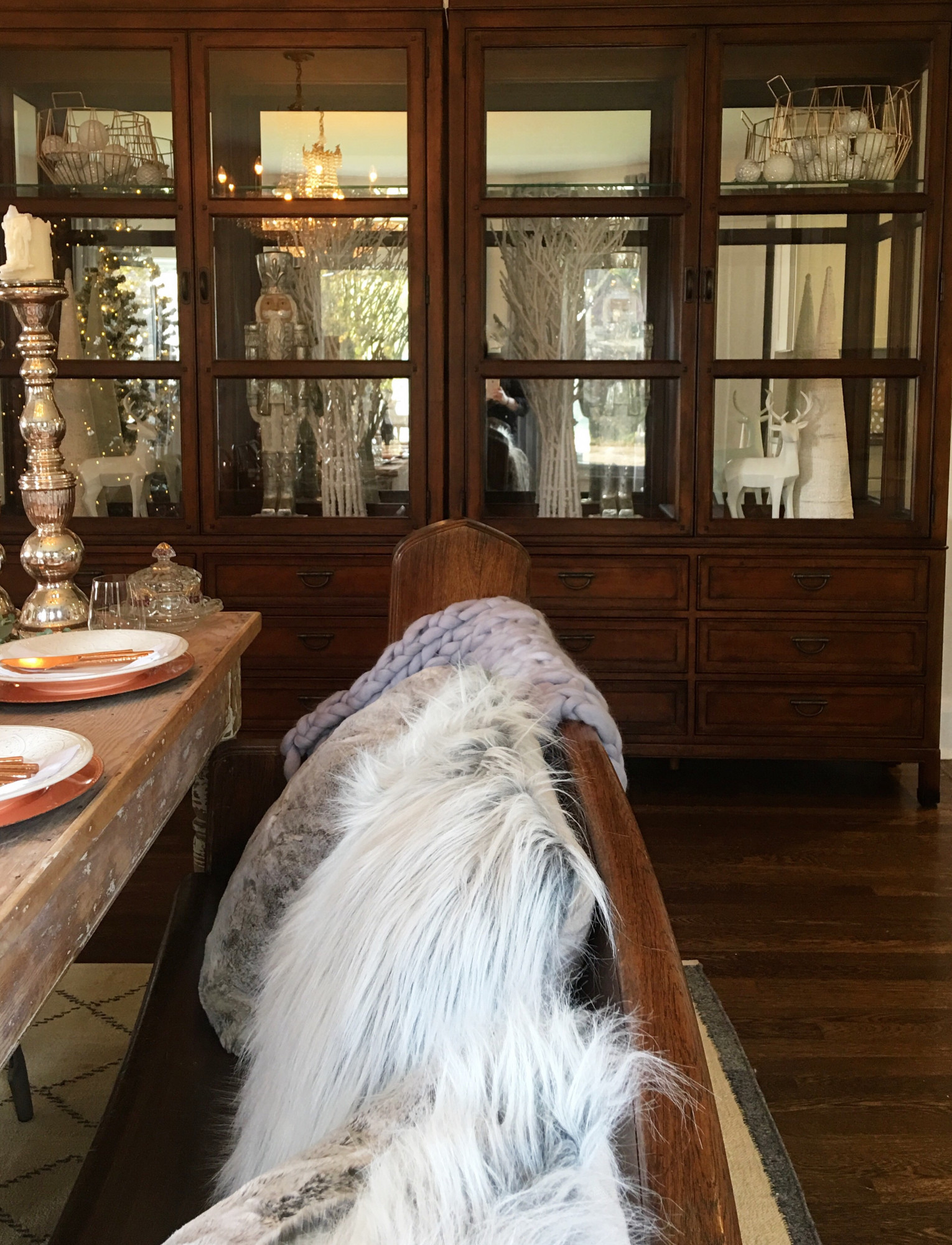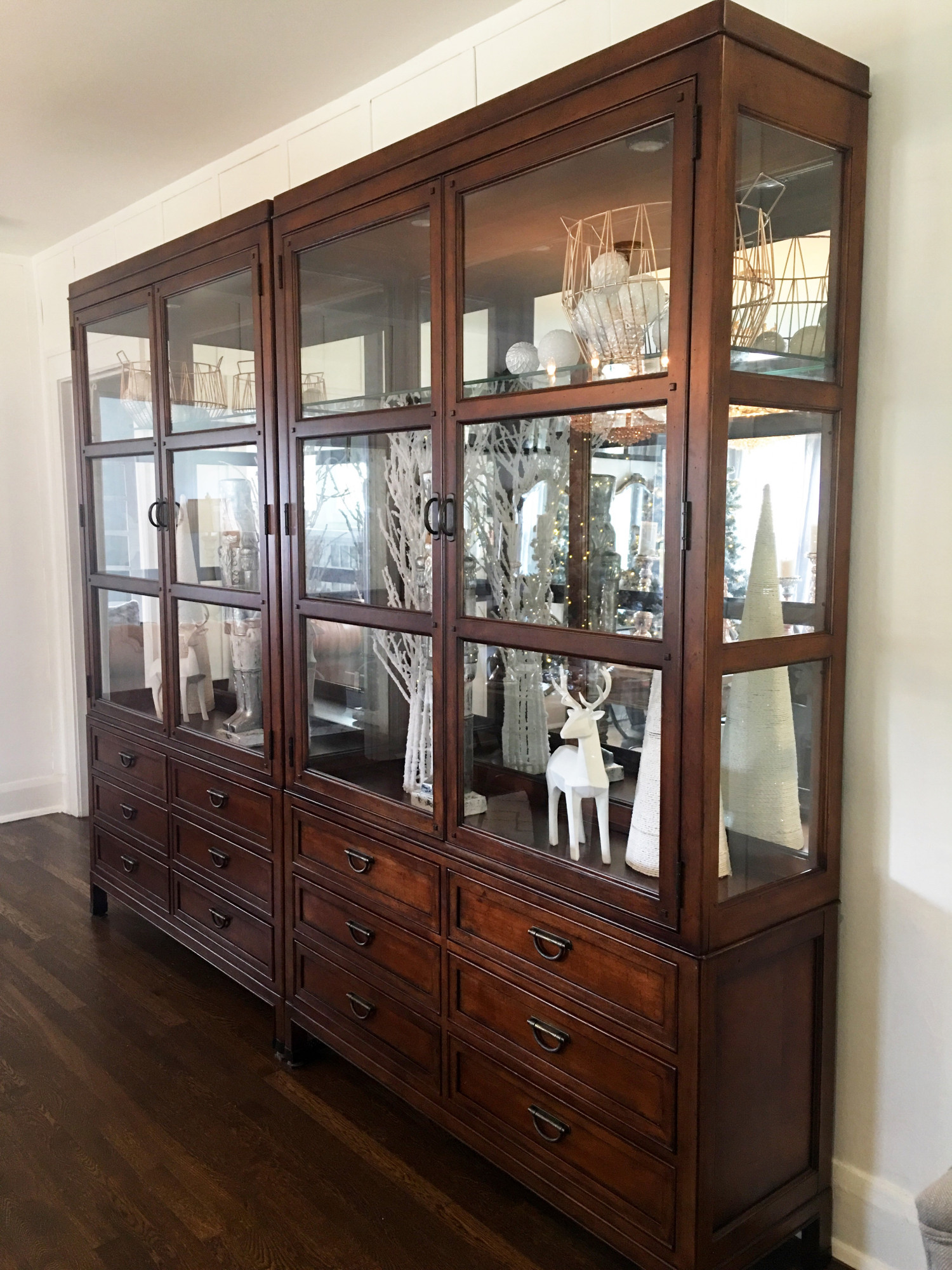 AHHHH! Yes! Both of these bookcases were found at Homegoods as well! This wall has always been a tough space for me to decorate since it is long and awkward but as soon as I spotted these bad boys I knew that was about to change!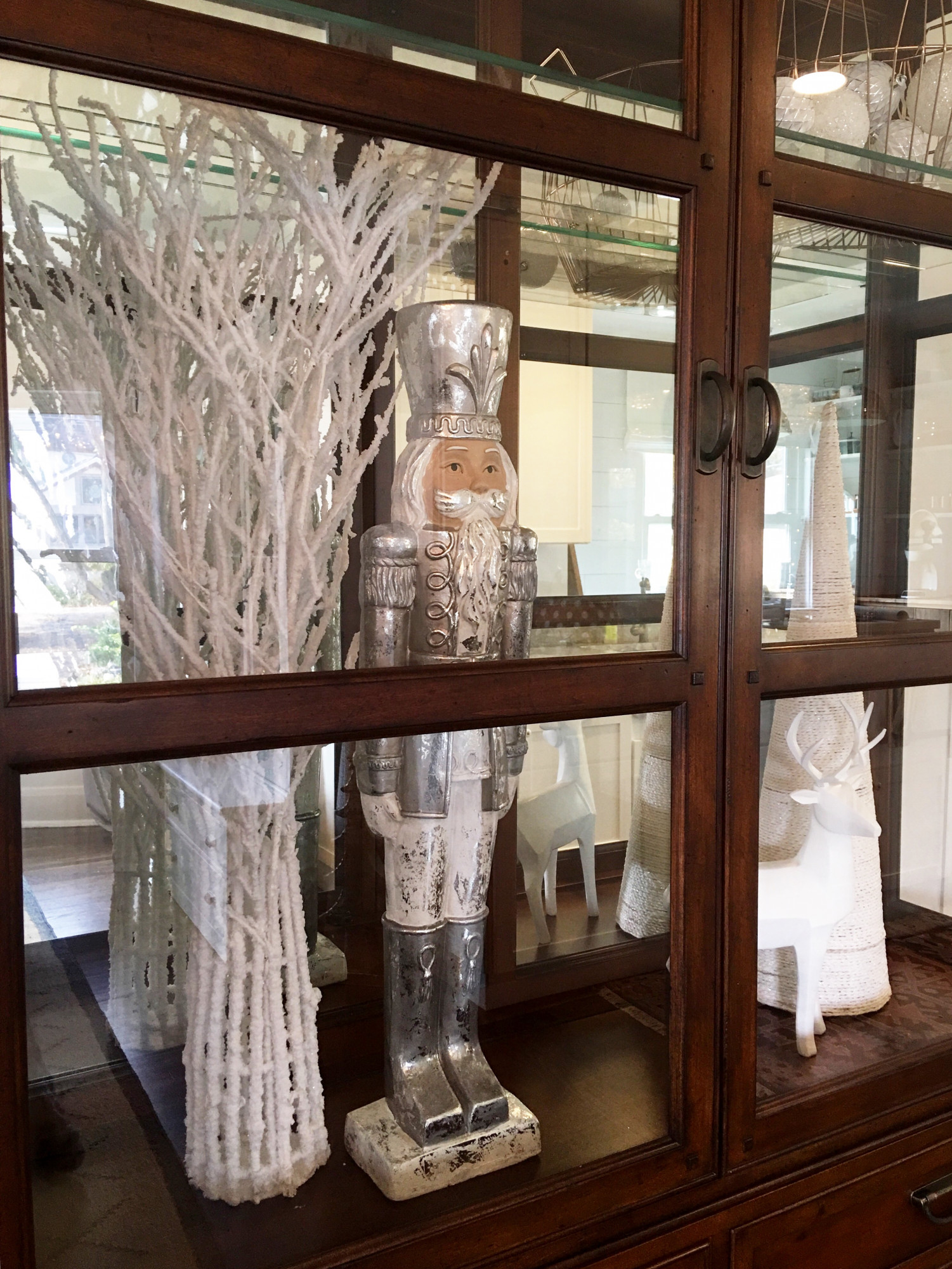 I took out a few shelves for our Christmas decor which was also found at, you guessed it, Homegoods! These soldiers had me at hello, they're just so cute!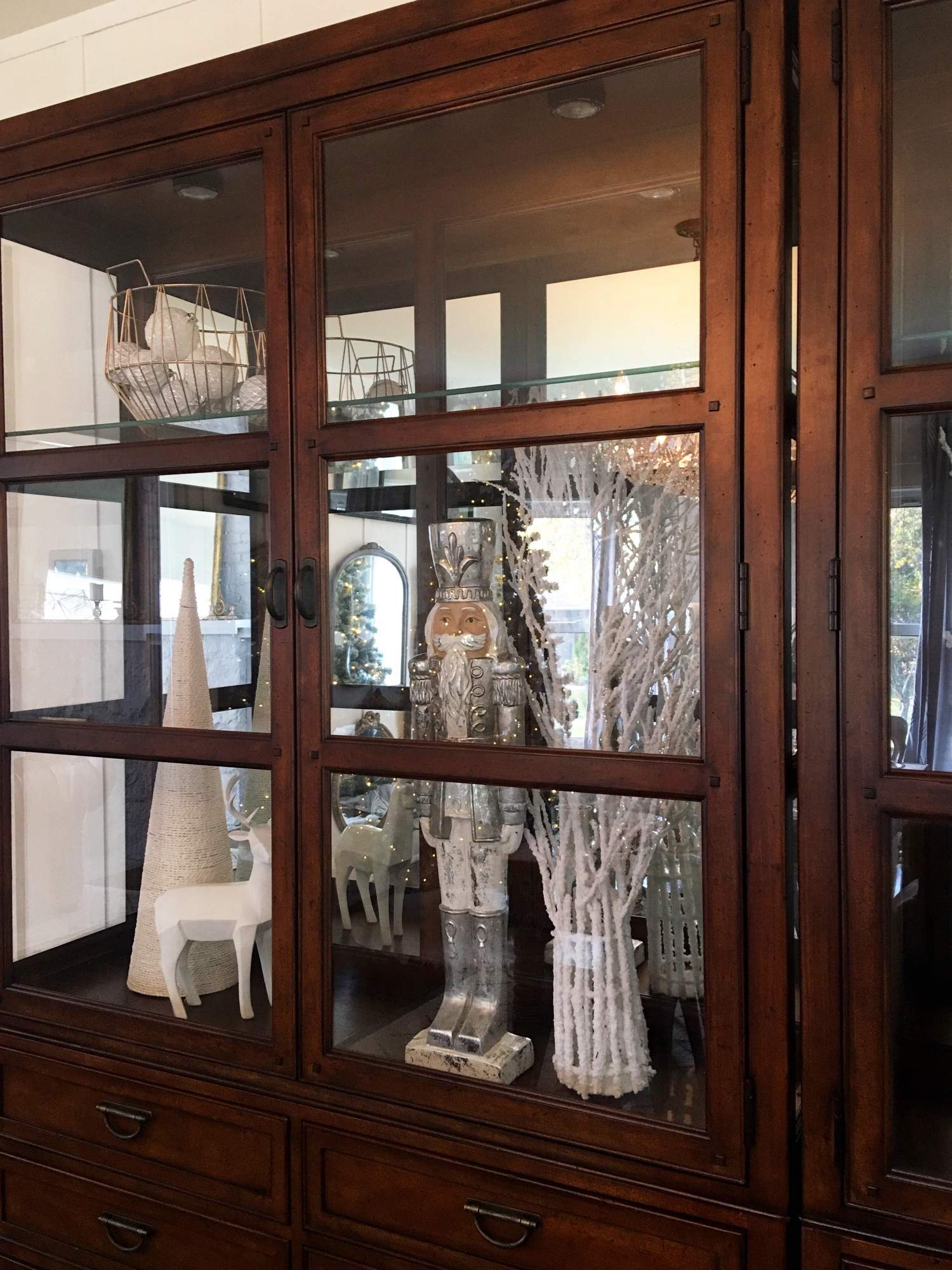 I hope you have enjoyed our tablescape as much as I've enjoyed creating it!
(Gorgeous flocked Christmas tree is the Prince flocked from King Of Christmas.)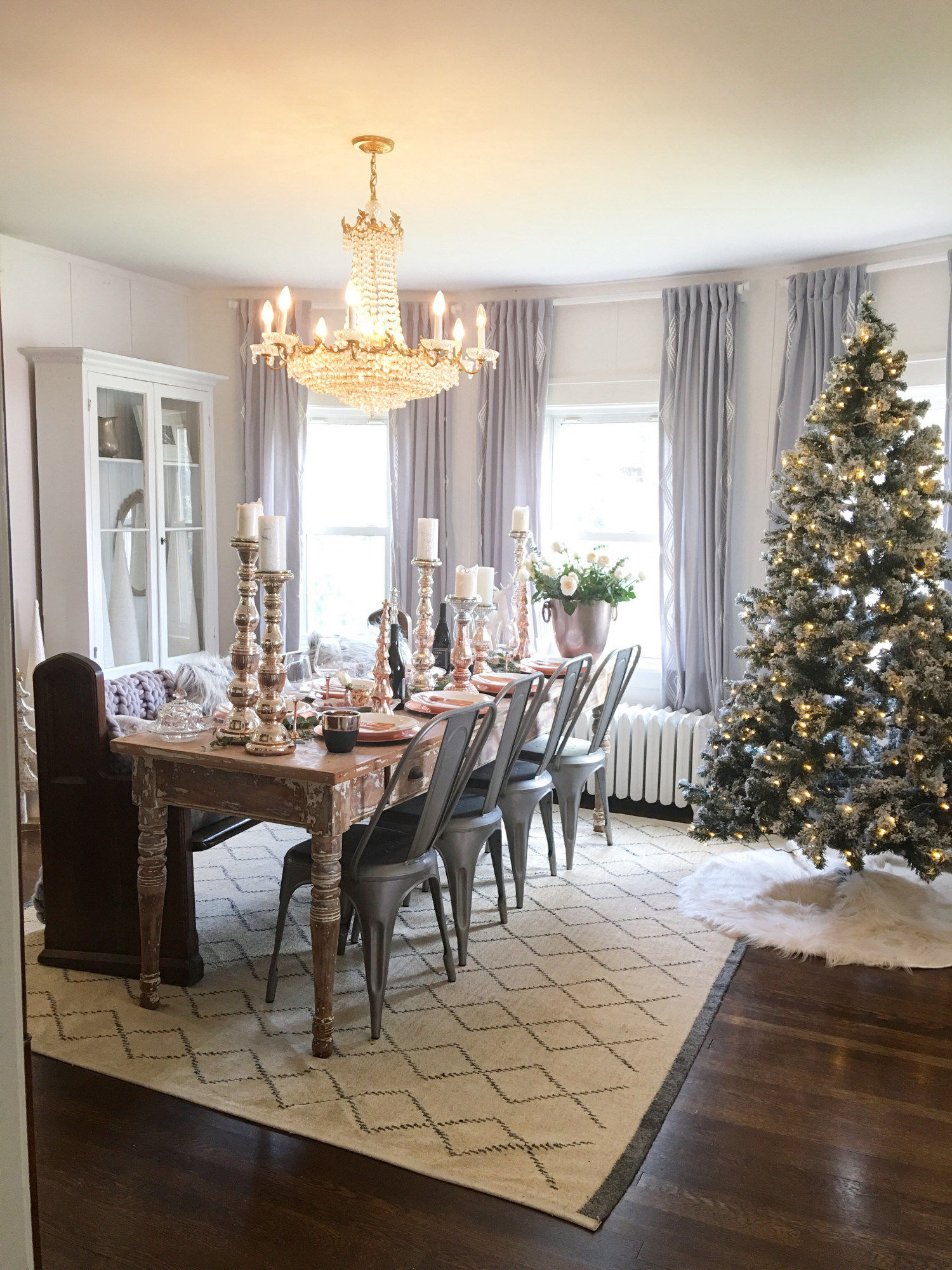 Now make sure to check out these other blogger's beautiful tours below! Xo Enjoy!

Ella Claire | French Country Cottage | Rooms For Rent | Shades of Blue Interiors

Liz Marie Blog | Kindred Vintage | City Farmhouse | Love Grows Wild