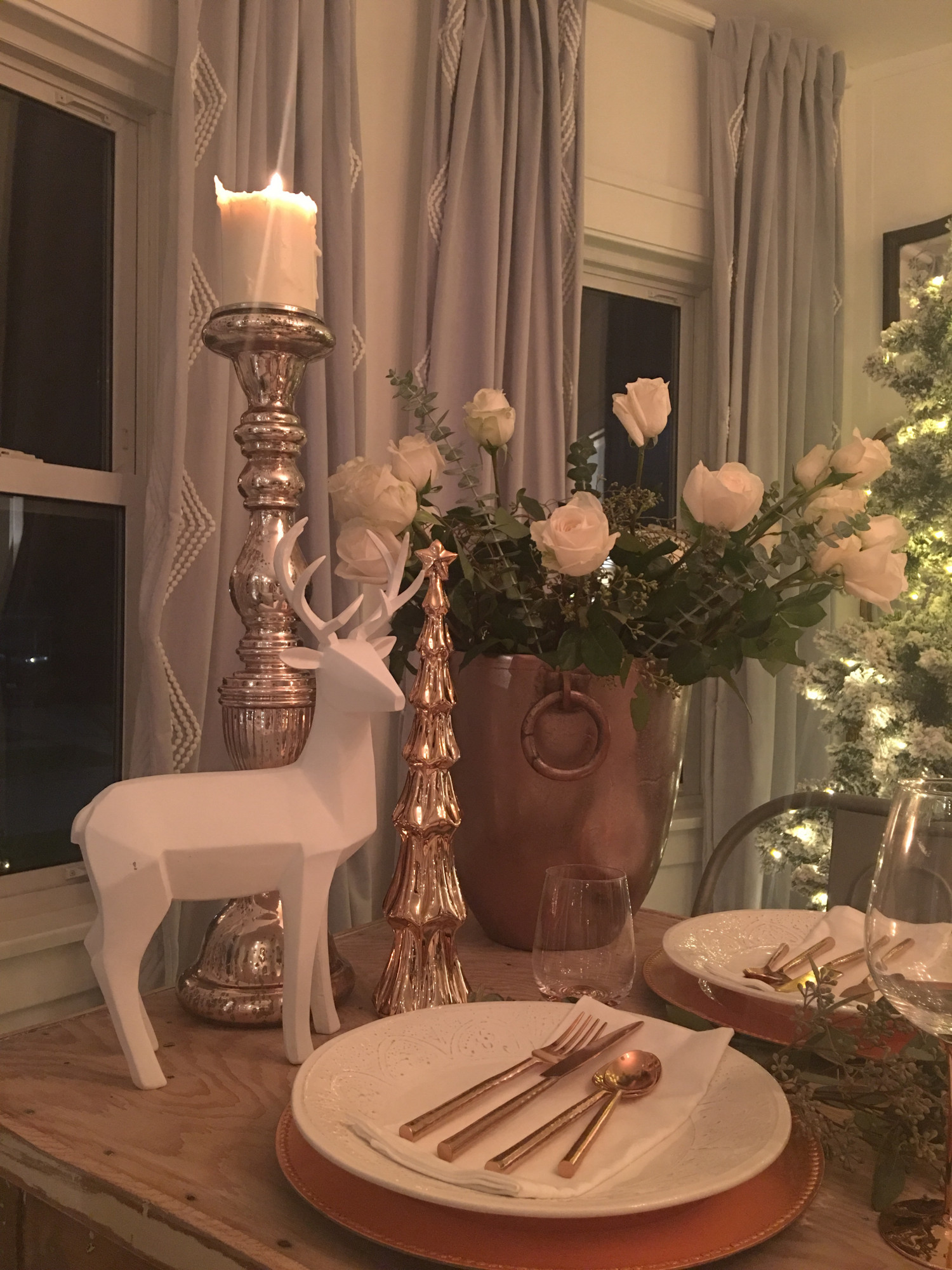 Welcome back to one of our favorite Holiday tours to date, The Farmhouse Holiday Series! Thank you for stopping by as we share our part I of Christmas tablescape with one of our favorite sponsors Homegoods!
Tablescapes are some of our very favorite things to create, and this one with one of our very favorite sponsors, Homegoods, is no exception!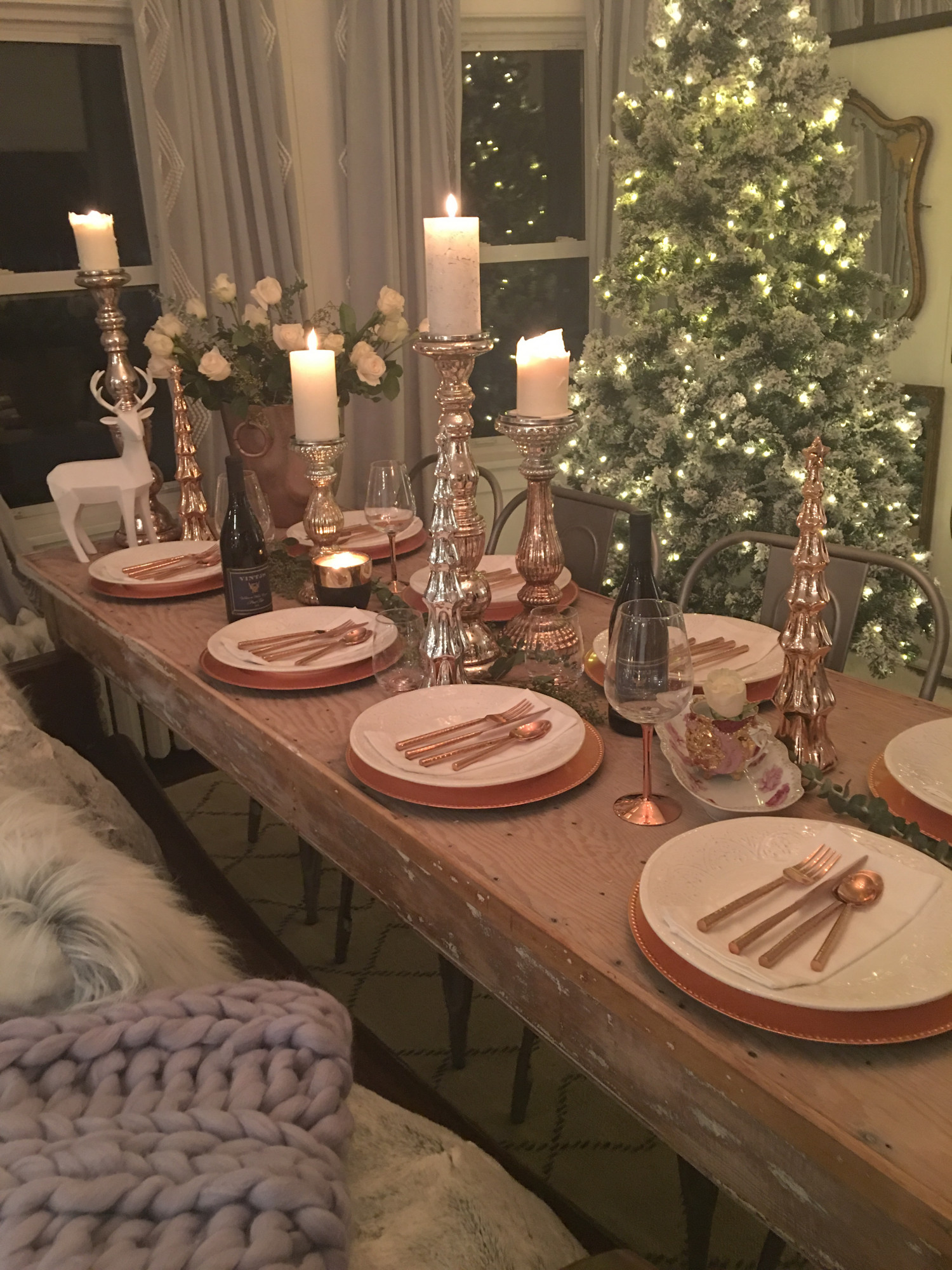 Most everything you see from the wooden deer to the rose gold candle sticks were found at Homegoods!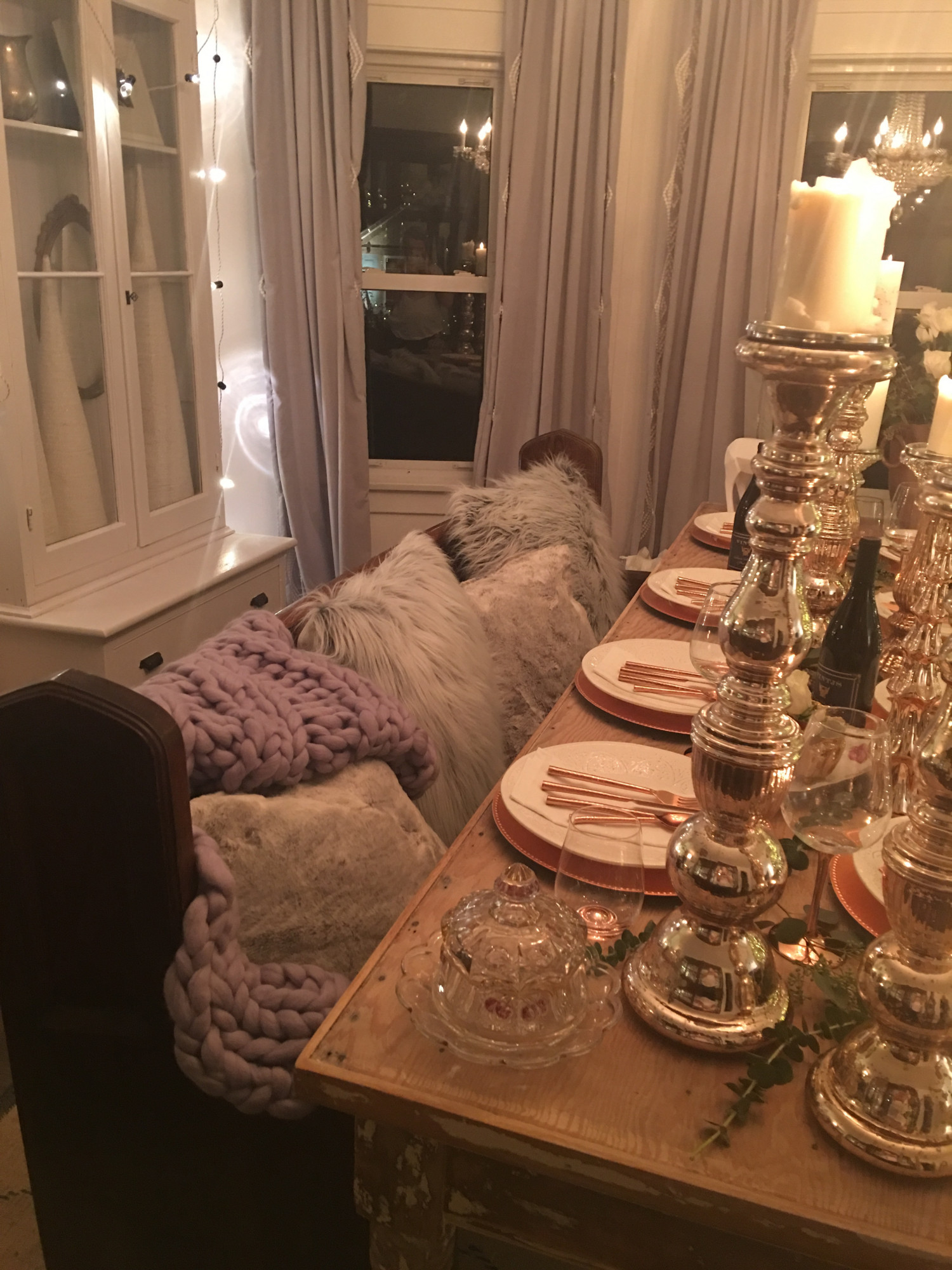 Now if you're anything like me, it's nearly impossible to pass by a Homegoods store and not stop in! Every single time it is a new adventure and you never quite know what you are going to find! Which makes shopping there more than half the fun!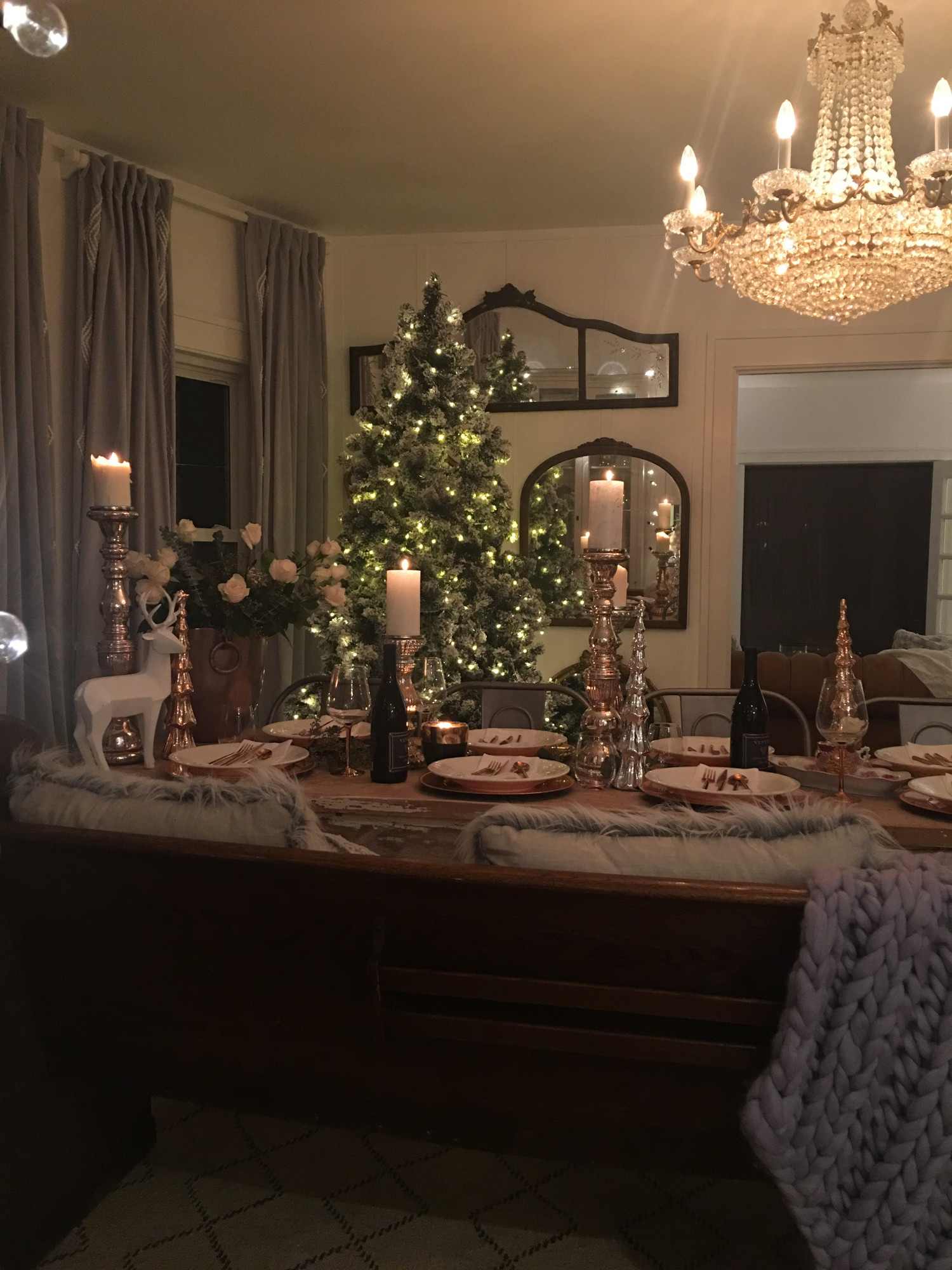 This evening, I decided to share evening shots of our space to show off the pretty glow this room radiates at night. Everything from the crystal chandelier to the warm candles gives this room such a cozy feel! And at Christmas time especially, because once you add that glowing Christmas tree, it's pure magic!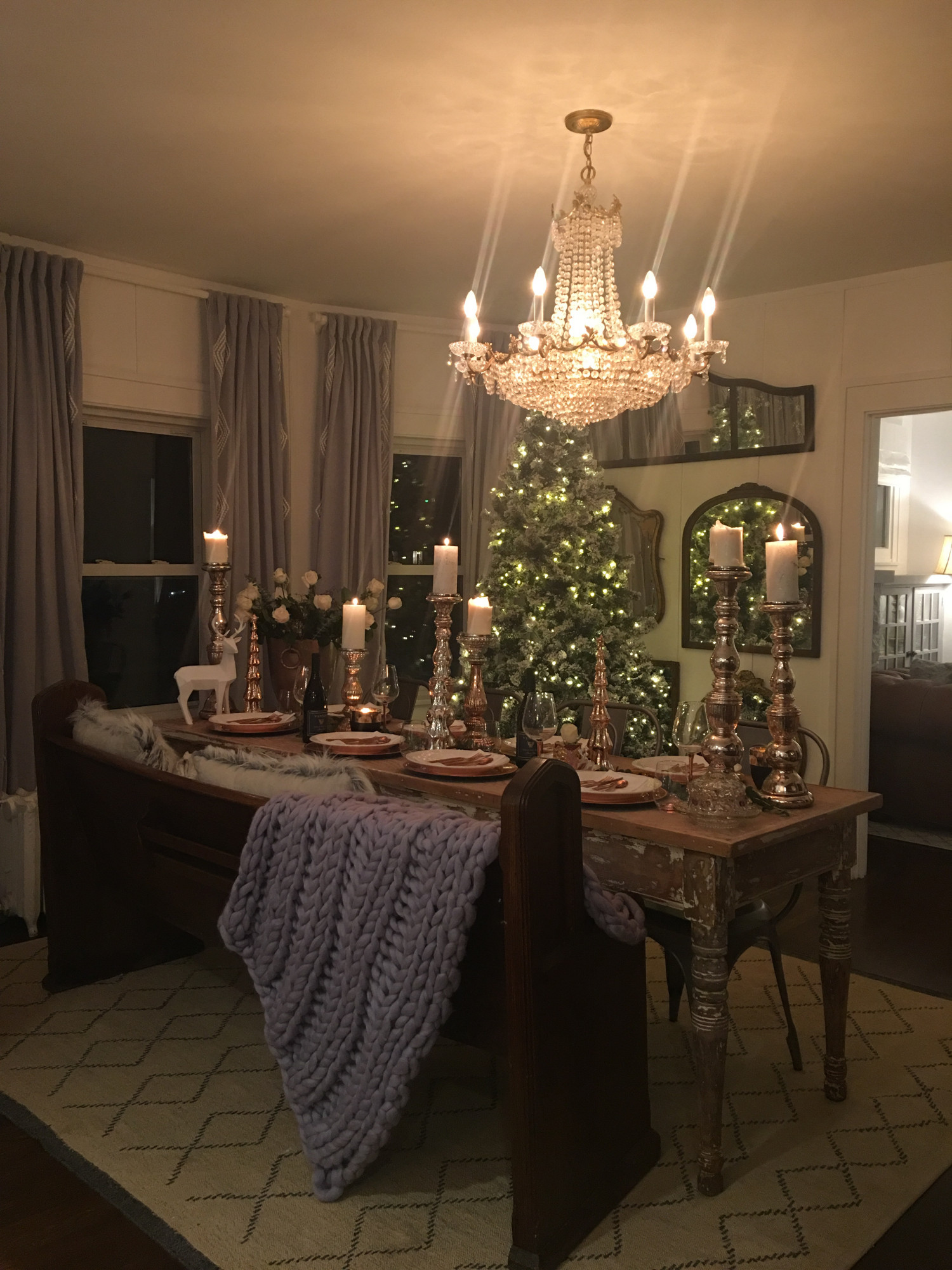 Mixing and matching textures and new items with the old is by far one of my favorite things to do when creating any space, and a tablescape is no exception! Don't worry about following the "rules" when creating a space for the Holidays. Instead, follow this one rule of thumb and remember, as long as you adore it, that's all that matters! Somehow staying true to YOUR style always helps a space to come together in the end!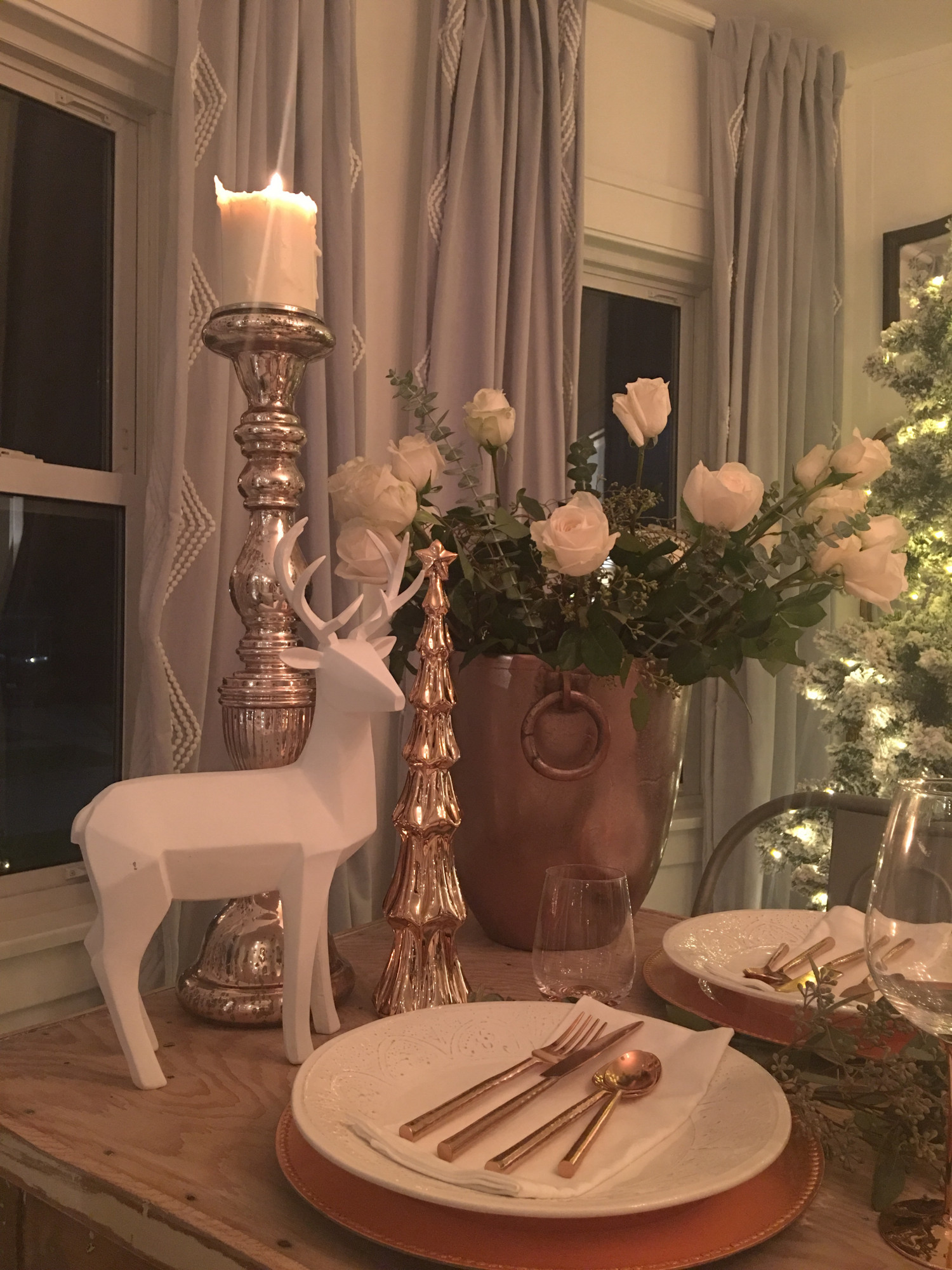 Some of my favorite details of the tablescape are these rose gold plate chargers, this wooden and white woodland deer, the rose gold Mercury glass candle sticks as this rose gold crushed metal ice bucket, turned floral vase, all from you guessed it … Homegoods!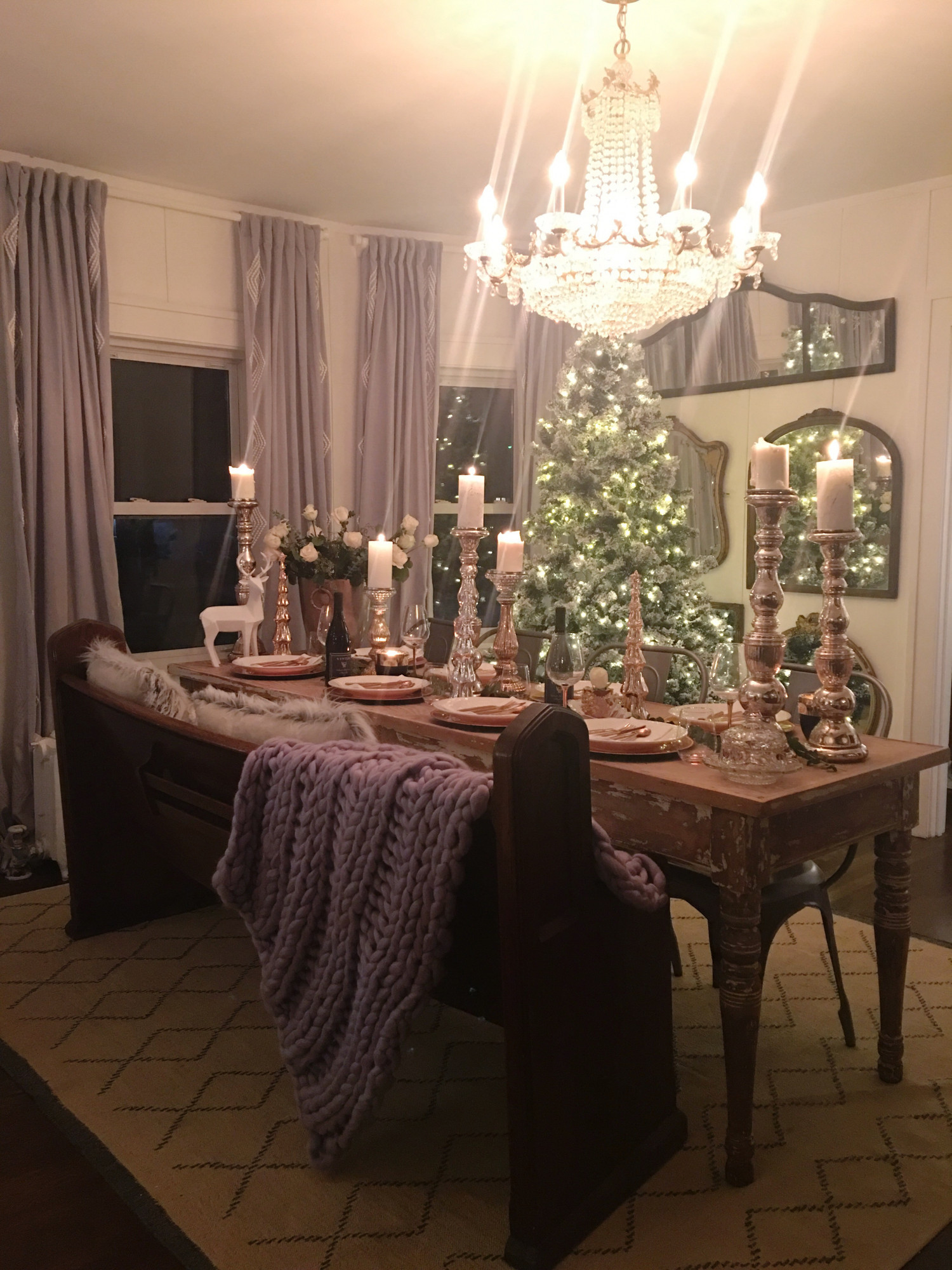 Thank you for stopping by! Make sure to check back the afternoon for a whole new take on this space in the daylight! It is just as magical, only with an entirely different feel! But right now, don't forget to check out all of the other lovely bloggers participating in this tour below! Be prepared for endless inspiration!
xo Susan


Ella Claire | French Country Cottage | Rooms For Rent | Shades of Blue Interiors

Liz Marie Blog | Kindred Vintage | City Farmhouse | Love Grows Wild