Good morning!
It's the holiday season and there are few things that say Merry Christmas more than fresh baked cookies!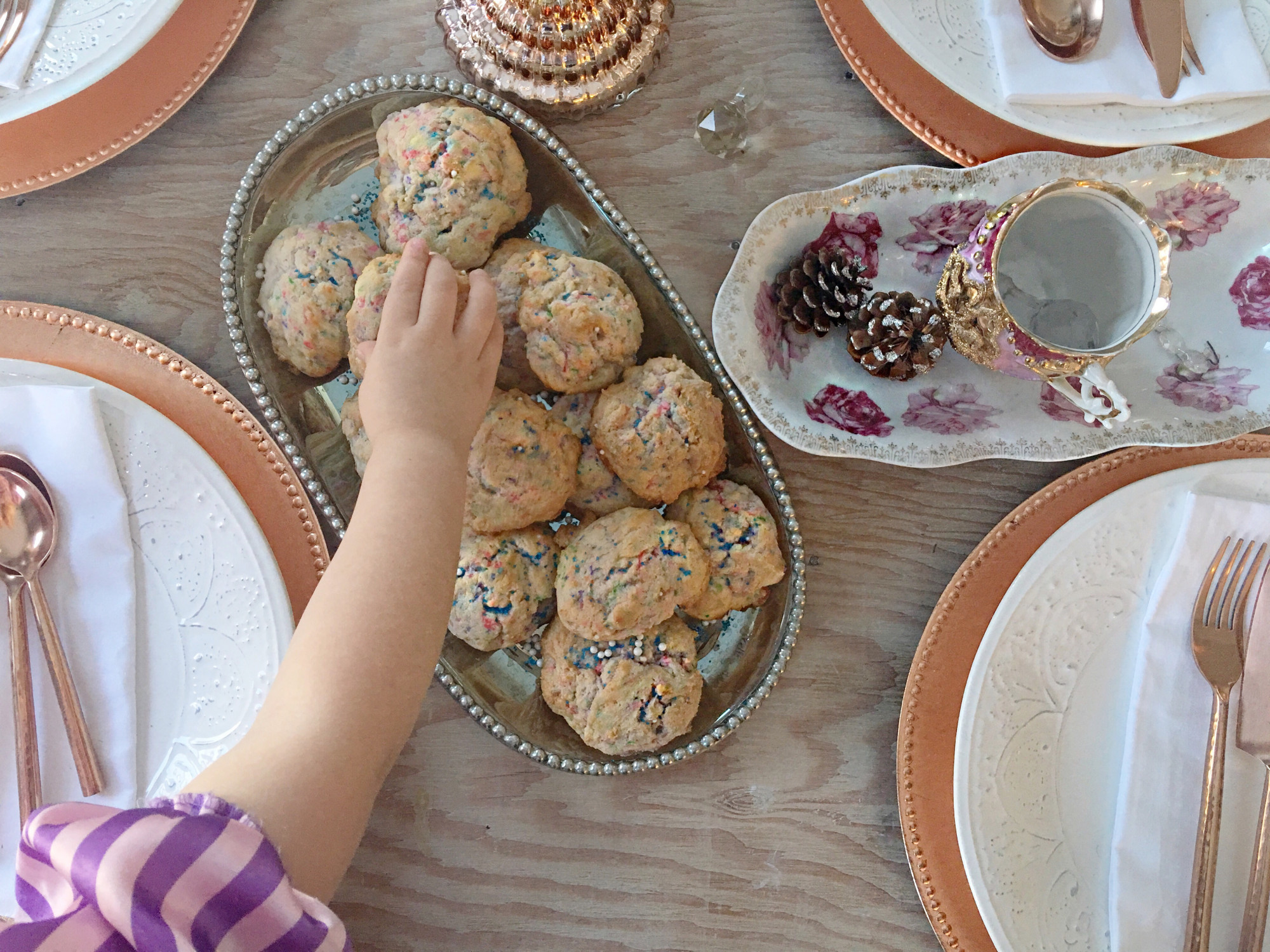 This year we have made everything from gingerbread men to thumbprint cookies but our ingredients have definitely changed! Our daughter is now 100% gluten free as of this year but we didn't let that interfere with our cookie baking tradition! It's intimidating at first but with a few tweaks here and there we were still able to make and decorate delicious Christmas cookies, one of our favorite things to do!
For this post I wanted to share a gluten free cookie recipe that is simple, quick, easy and yummy! So here it is!
Gluten Free- Christmas Butter Cookies:
Ingredients
½ c. unsalted butter, room temperature
1 (8 oz.) pkg. cream cheese, room temperature
1 egg
½ tsp. almond extract, opt.
½ tsp. cherry extract, opt.
1 pkg. yellow Gluten Free cake mix
½ c. sprinkles
Directions:
In a medium bowl, cream together butter and cream cheese. Add the egg, almond extract and cherry extract and mix until combined. Add the white cake mix and mix until combined. Stir in  ½ cup of sprinkles. Cover bowl with plastic wrap and refrigerate for at least one hour or up to 24 hours. The longer the dough chills, the less sticky it will be.
Preheat oven to 350 degrees.
Bake for 10 minutes. Allow cookies to cool on cookie sheet for two minutes before removing to wire rack. Makes around 42 small cookies.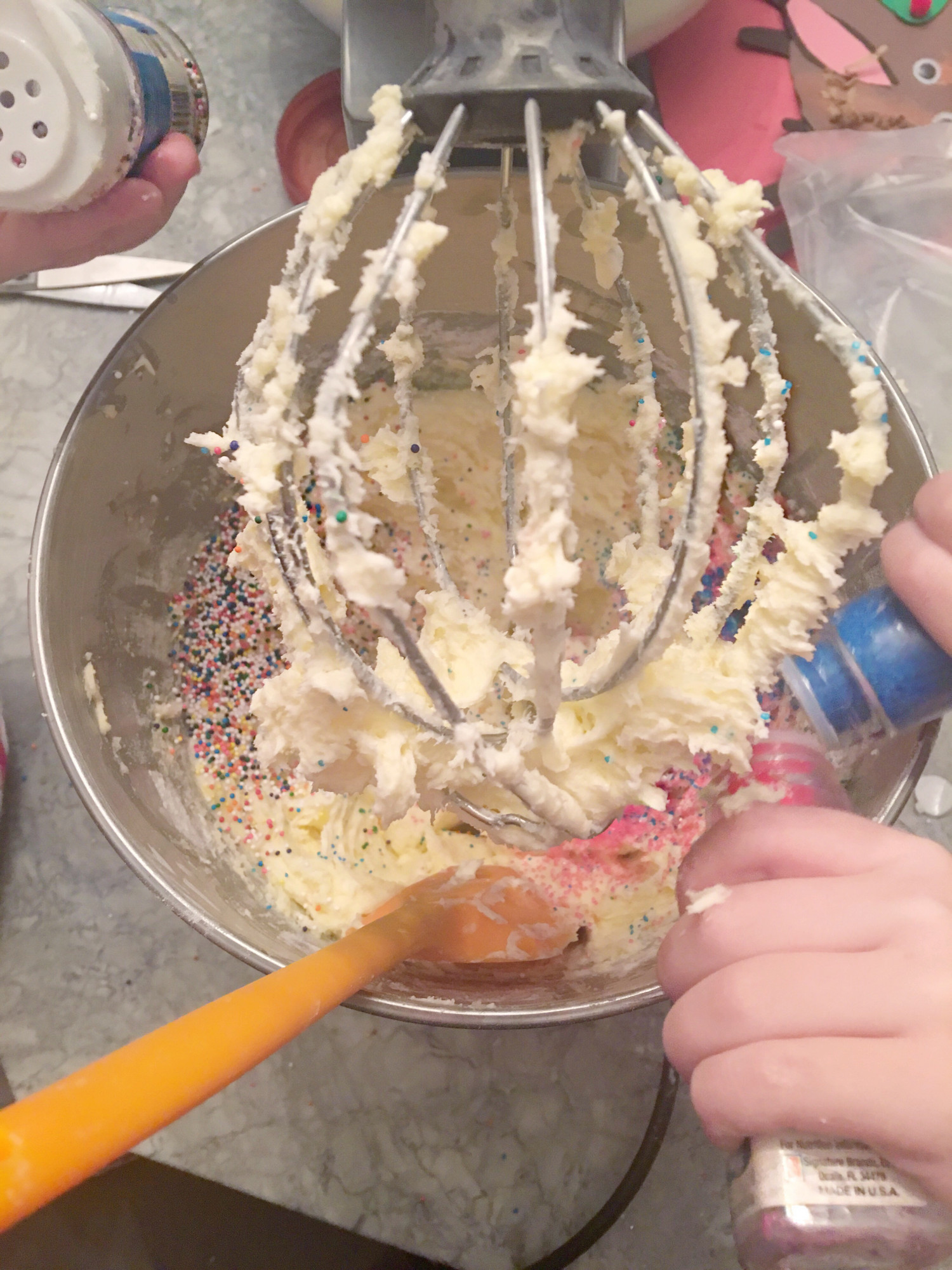 You can add any colored sprinkles, go traditional with reds and greens or like we chose, coordinate your cookies with your home's Christmas decor. 😉
These cookies are amazing. I would describe them as somewhere between a cookie and a soft, gooey muffin. So yummy and our daughters definitely approved!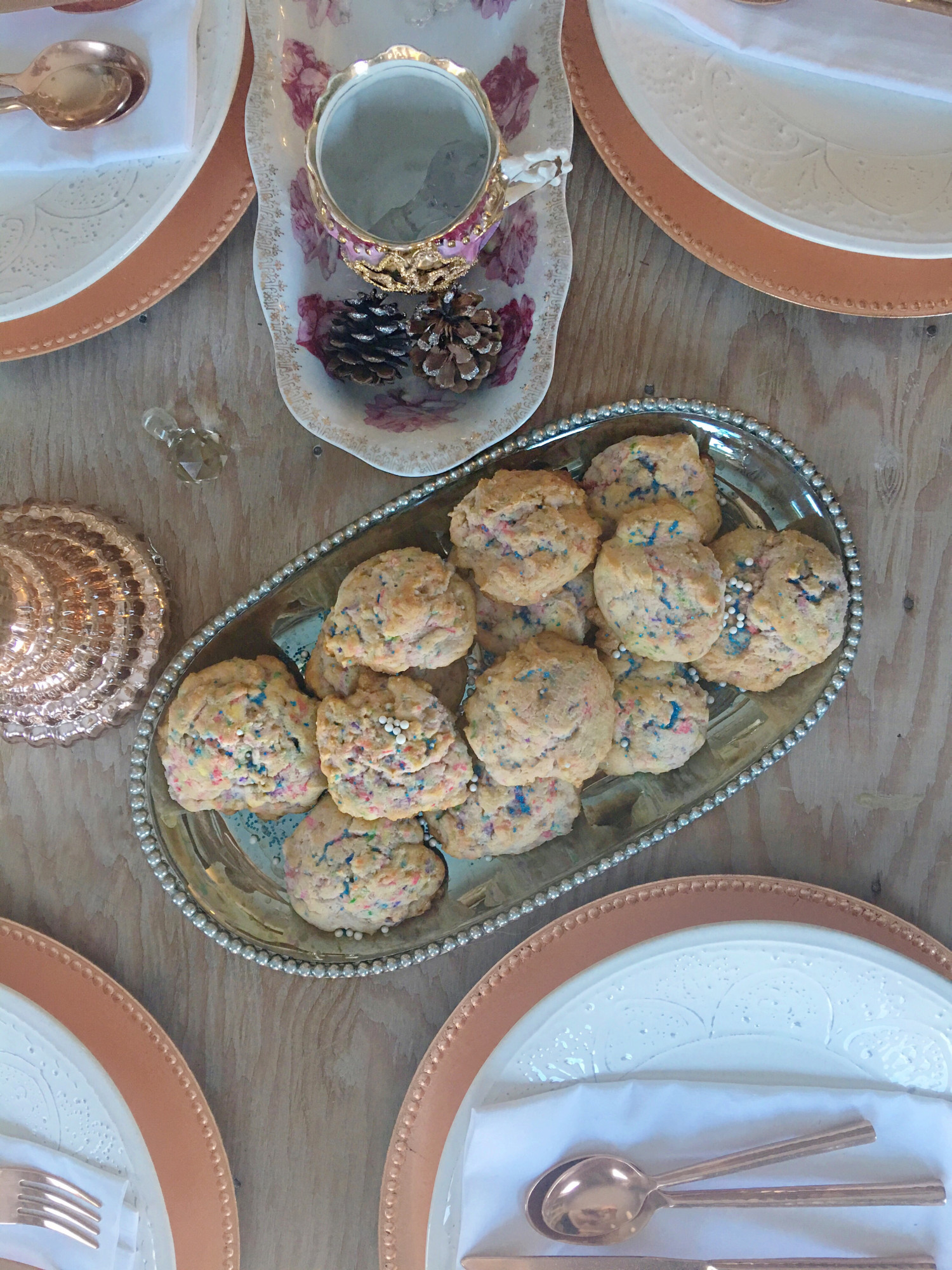 I hope you have a wonderful holiday! If you decide to make these cookies I would love to know what you think! Thank you so much for joining our cookie exchange! Make sure to follow the other talented ladies below to see what goodness they're sharing today!
xo, Merry Christmas, Susan

Craftberry Bush | Ella Claire | My Sweet Savannah