Happy Christmas Eve, Eve everyone!
Tonight we are snuggling up on the couch to watch our favorite Christmas shows as a family. I have said it before but it truly is the most wonderful time of the year to me! Don't get me. Wrong snuggles are ALWAYS super special but when the glow of the Christmas trees, the snow on the ground and all the festive details of Christmas surround us it makes it that much more magical! Speaking of festive details, I HAVE to share with you these DARLING pajamas from our favorite pj shop, Hanna Andersson!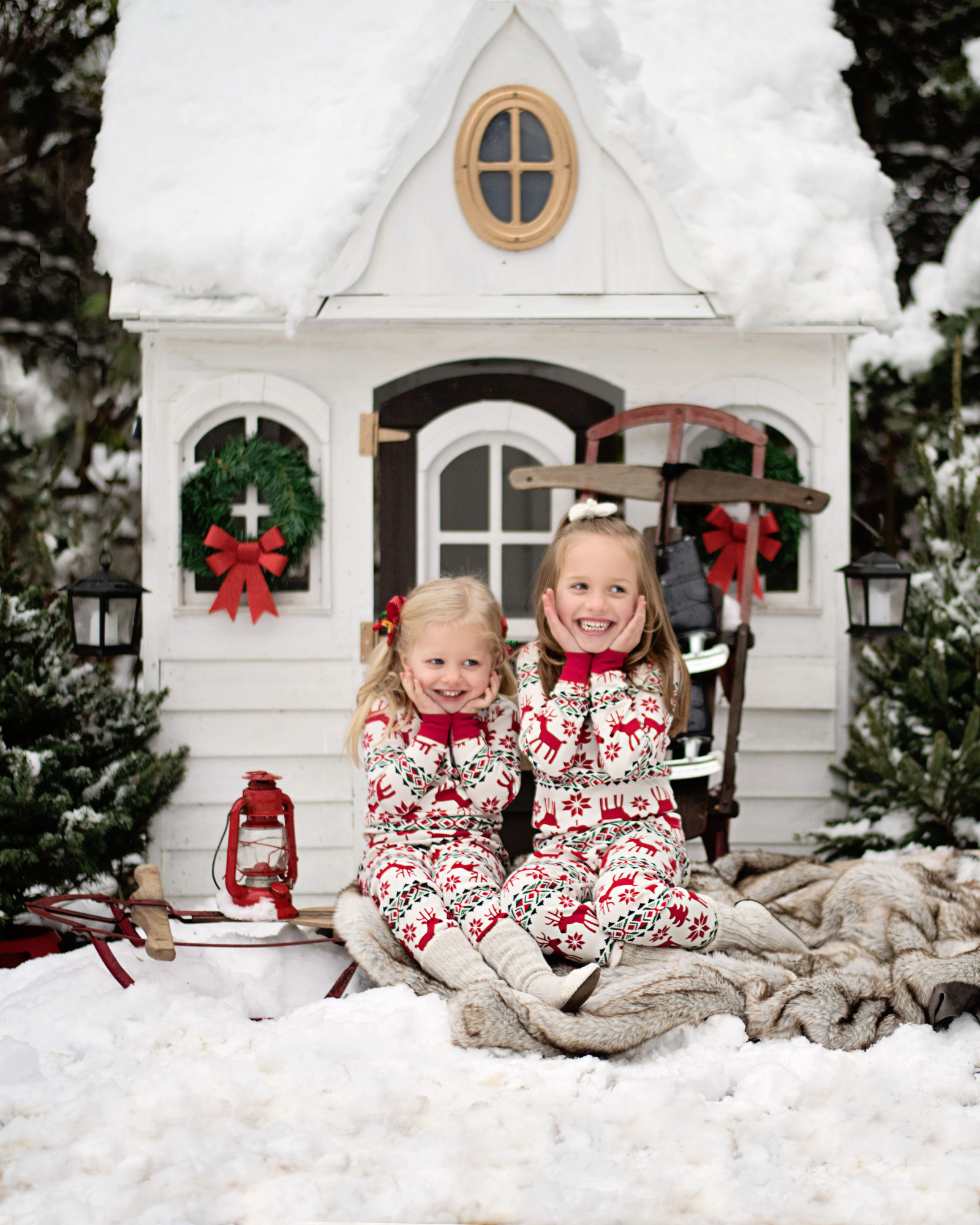 Every Christmas it is tradition to buy new pajamas for the family to wear on Christmas Eve! This year THESE Pajamas were our ones of choice and we couldn't love them more! My husband and I also got them to match our daughter's! They have them for the whole family! You can choose to coordinate and all wear the same style or mix and match them! With so many darling options you can't go wrong either way!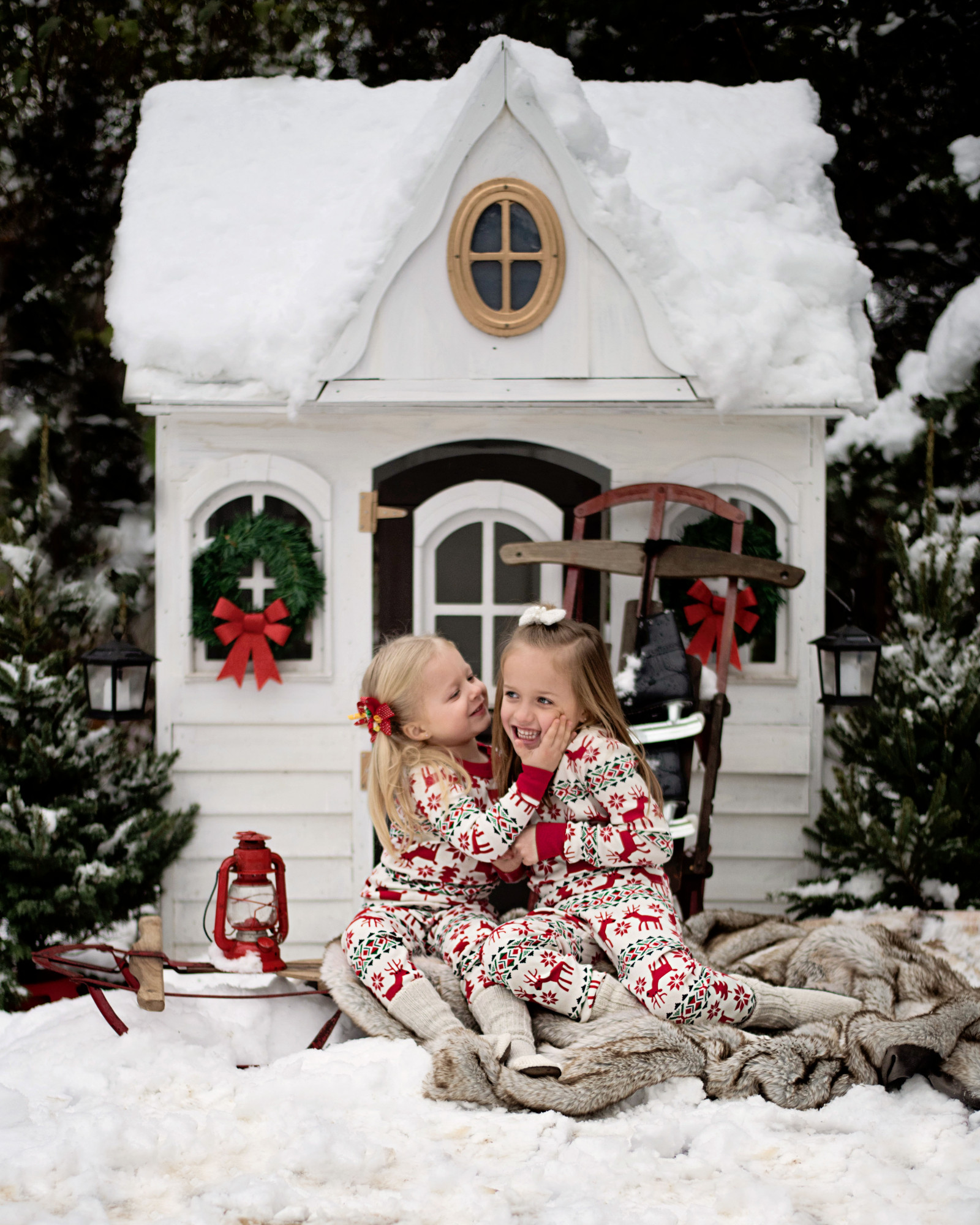 With the freshly fallen snow, our comfy festive pjs, and this sweet playhouse decked out for Christmas. I couldn't resist setting up a photoshoot! I simply adore how these pictures turned out and I love that they're in their cozy Christmas jammie's!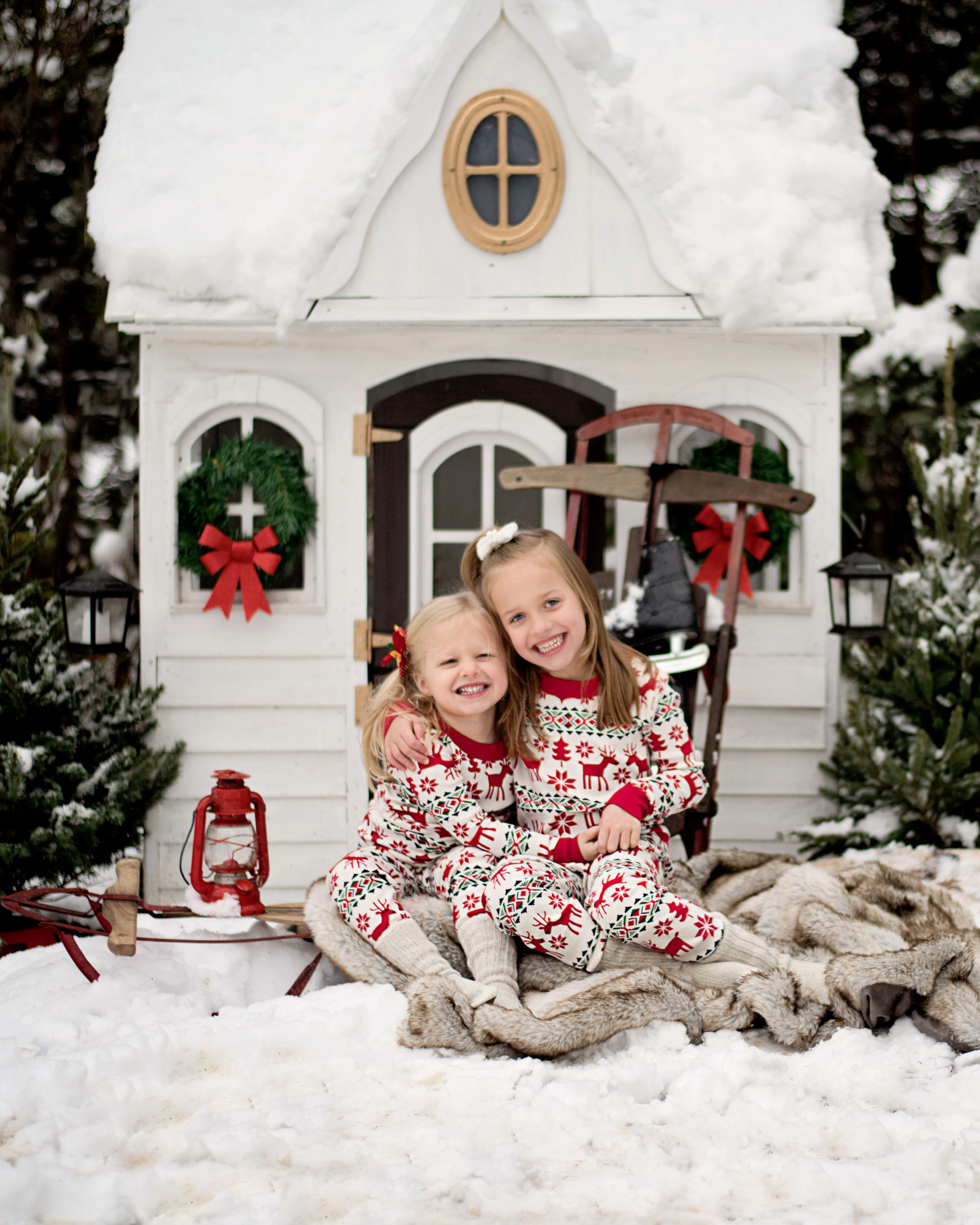 You can purchase them here, as well as their cutie sock-booties! I also think they would be darling for a festive New Year's Eve party when the kids are rockin' their pj's straight into the New Year… or if they're like mine, 9pm. 😉
Wishing you a Merry Christmas Eve, Eve sweet friends!
This post was made in partnership with Hanna Andersson. All opinions are our own.
xo
susan