Merry Christmas Eve, loves!!
We are busy baking and wrapping and baking and wrapping over here! The girls are snuggled up for a nap so we're actually getting a lot done, I say it's a Christmas miracle! 🙂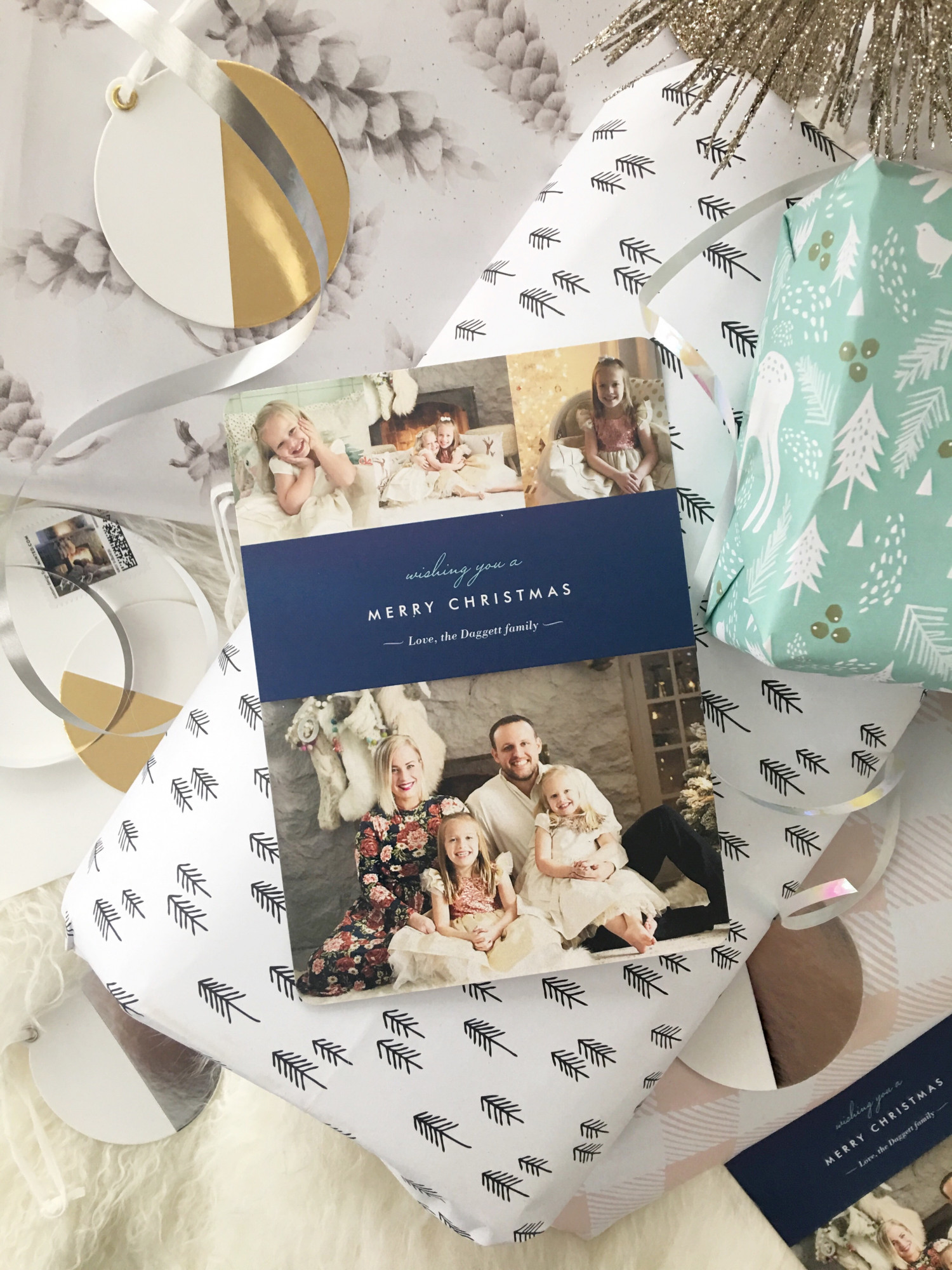 I wanted to share with you our holiday cards this year, they're precious and they're from Minted! When I think of Christmas cards I think of them, ever since before I started blogging they were my go to for cards. I just loved their options and I love that they have so many that say MERRY CHRISTMAS! It's my thing, and not that I have ANYTHING against a happy holiday card but for me, it must say Merry Christmas! (I don't even look at the others so they don't tempt me! Ha!) Also, another thing I tried this year that I have never done before… customized stamps and ornaments which I used to decorate the presents!! I took the photo of the girls sitting in front of the fire and turned it into our Christmas stamp and then tires on a pretty little gem. Totally mind blown I tell ya! I love them so much!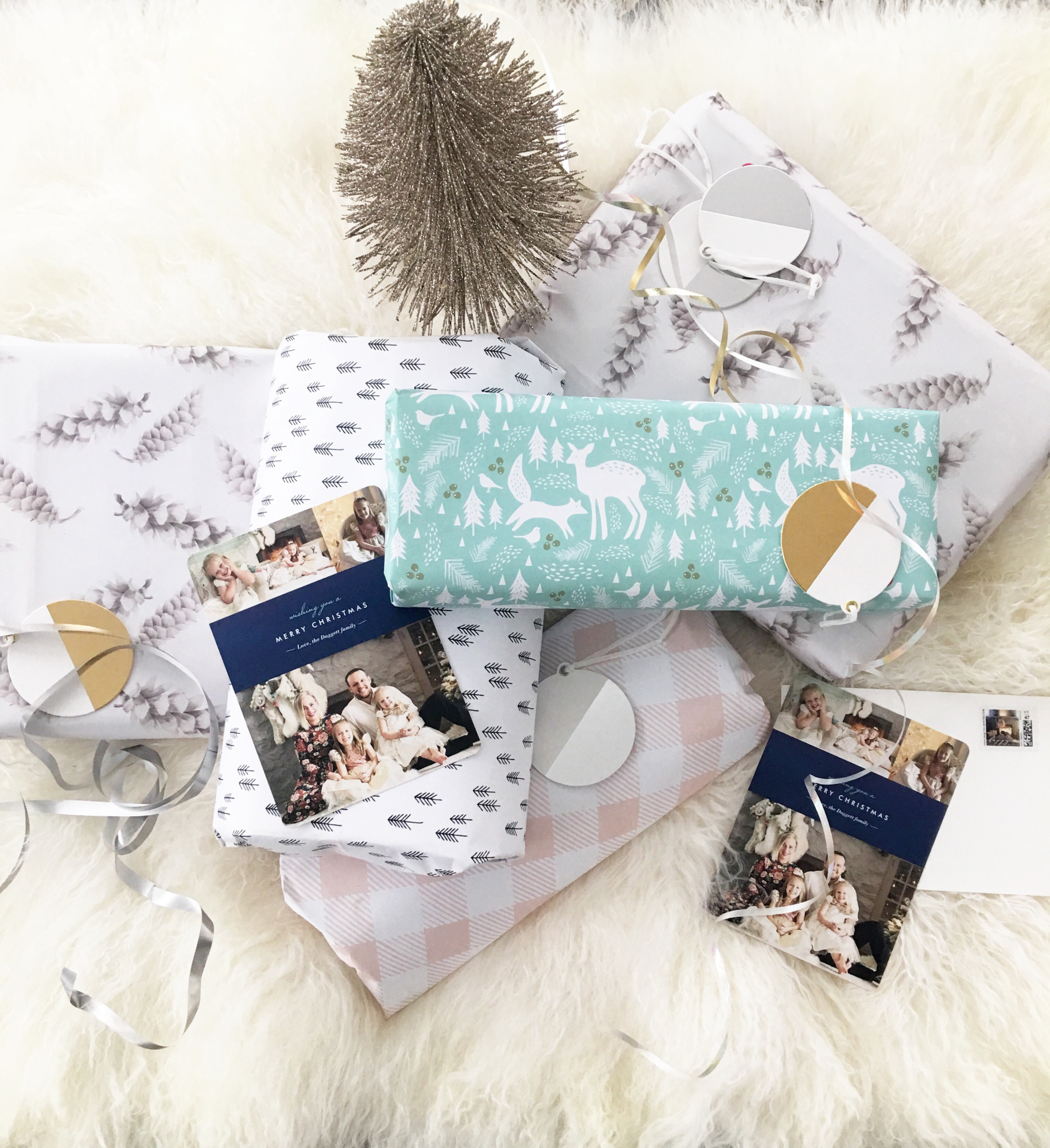 This year we also got our wrapping paper from them and let me tell you my honest opinion. From the quality of the paper you would swear they were a company who solely specialized in wrapping paper! It's fantastic!! It comes in sheets instead of rolls and I must admit at first it appeared intimidating but one present in both my husband and I were sold! The sheet sizes were so convenient! Also, there's few things worse than getting to the end of wrapping a present to have the paper tear on you. Am I right?! Well with this paper, I'm so relieved to say that didn't happen once! Kudos Minted!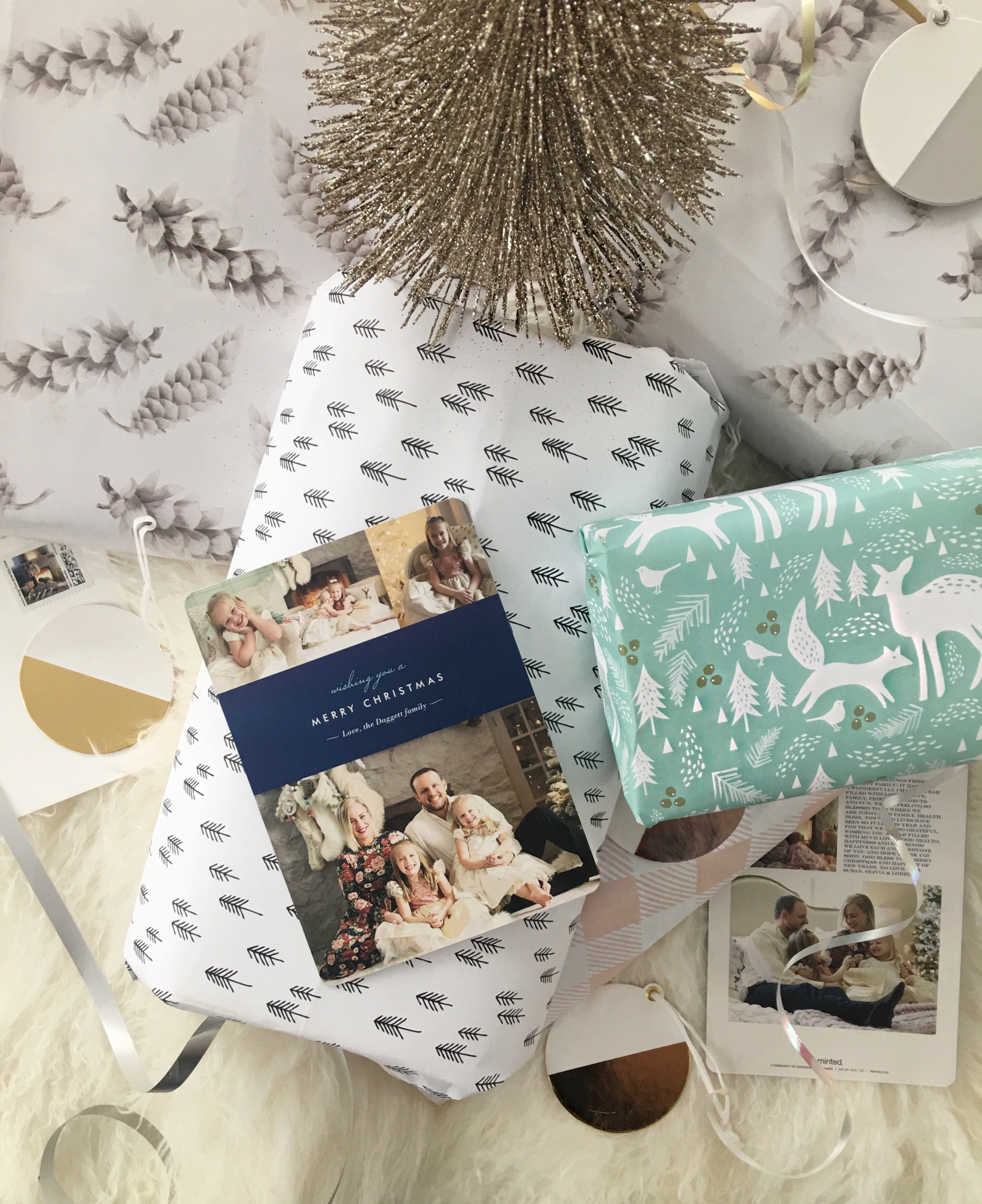 Busy and didn't get your Christmas cards out on time?? No worries friend! Minted also has plenty of gorgeous New Years cards! (And if you're like me, sending and receiving cards a few week after the holiday is totally acceptable!!) 😉
xoxo
susan