Hi there!
Thank you for joining us on the blog as we share our whimsical Christmas kitchen! Thank you to our amazing host, Kristen, from Ella Claire & Co. for organizing such a fun tour this year!!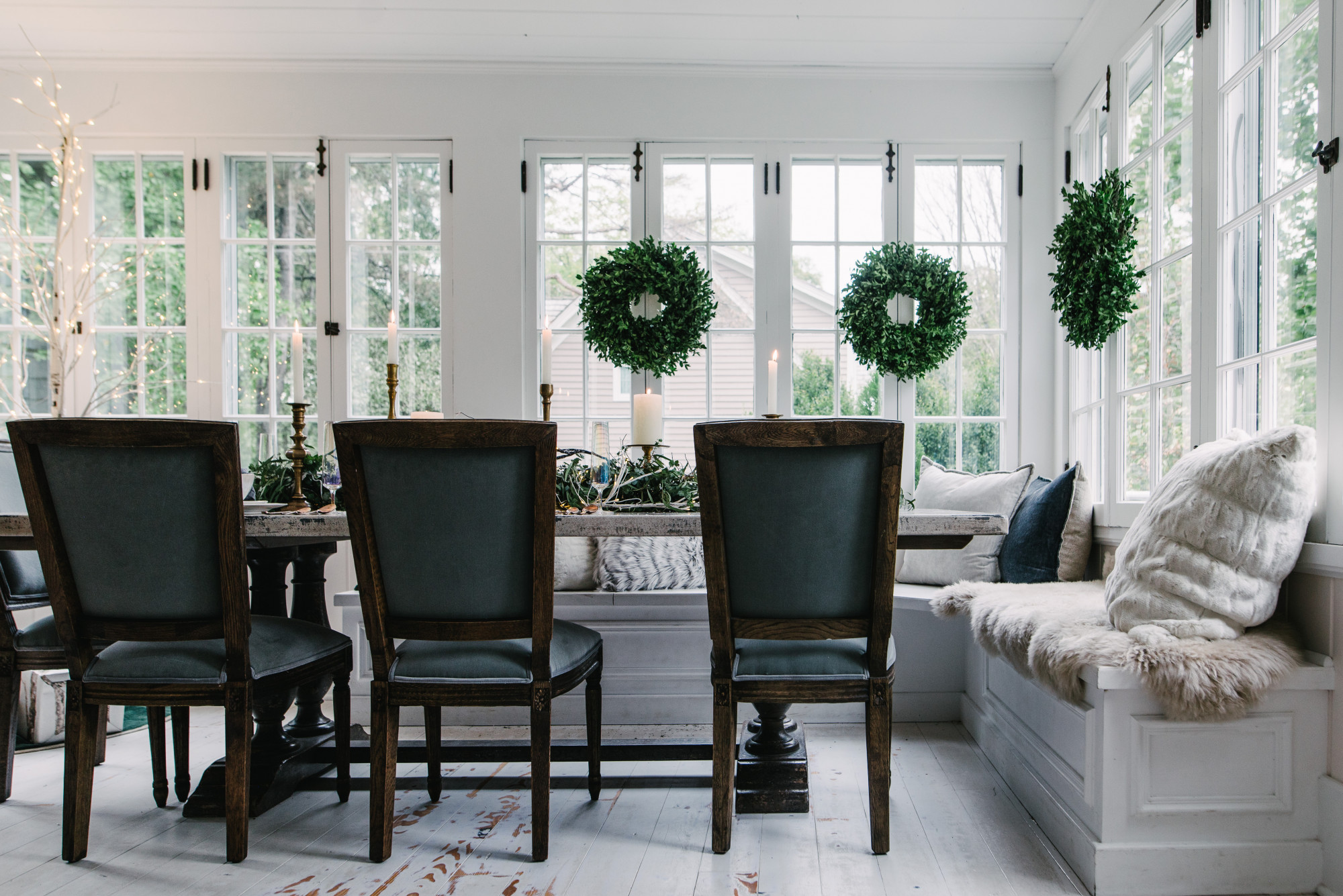 This year I'm especially excited to share with you our Christmas kitchen since it is our first year decorating our new home with touches of the season. We moved into our new home end of November last year, so this year we get to be a lot more intentional on how we decorate our space. As you know from following along, Christmas is our very favorite holiday so we enjoy adding little bits and pieces of decor around our home, even in the places where you may not expect it, like the kitchen. 😉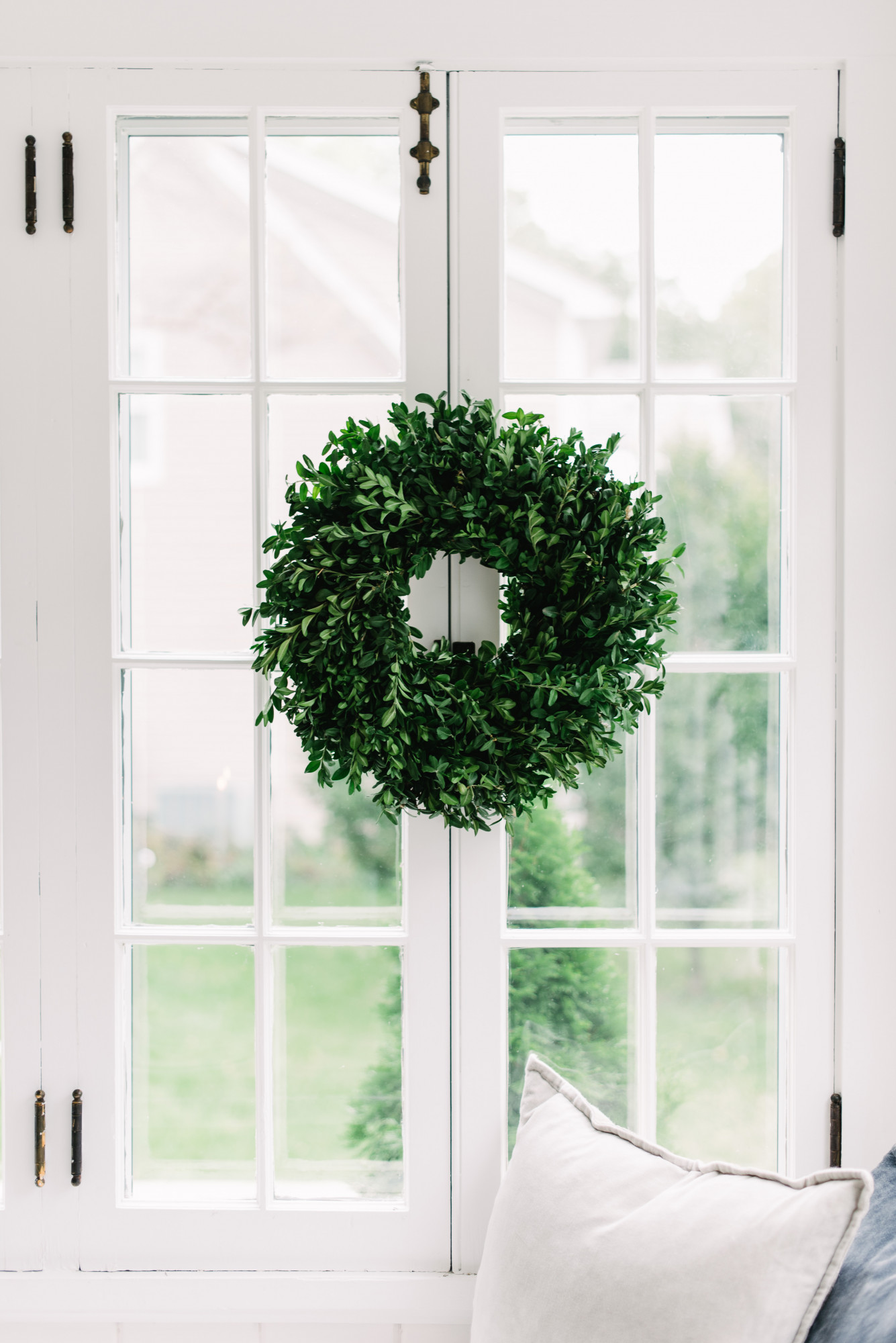 I know people have their own opinions about how soon is too soon to start decorating for the season, but in my opinion, putting in all the effort to decorate after Thanksgiving to only enjoy it for three weeks seems way too short! In our home especially, we love the holidays so I want to extend it as long as I can!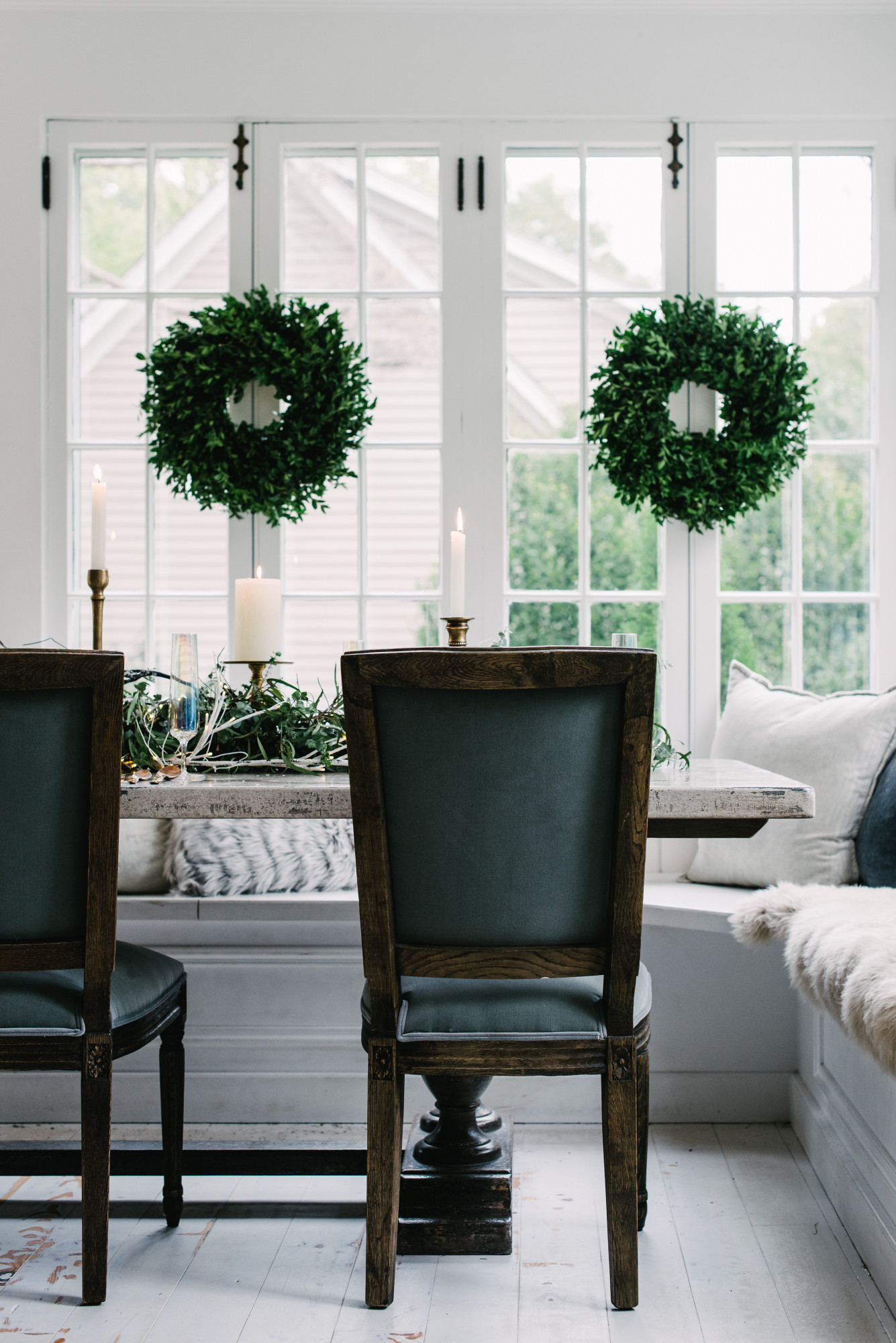 This nook is our main eating area when we're not hosting. It is located within the kitchen and it's less formal than our dining room. We wanted to dress it up by adding some live wreaths and greenery. Since we wanted to achieve a look that can be either winter or Christmas specific, we incorporated these twinkle birch trees from Arhaus instead of your traditional Christmas tree.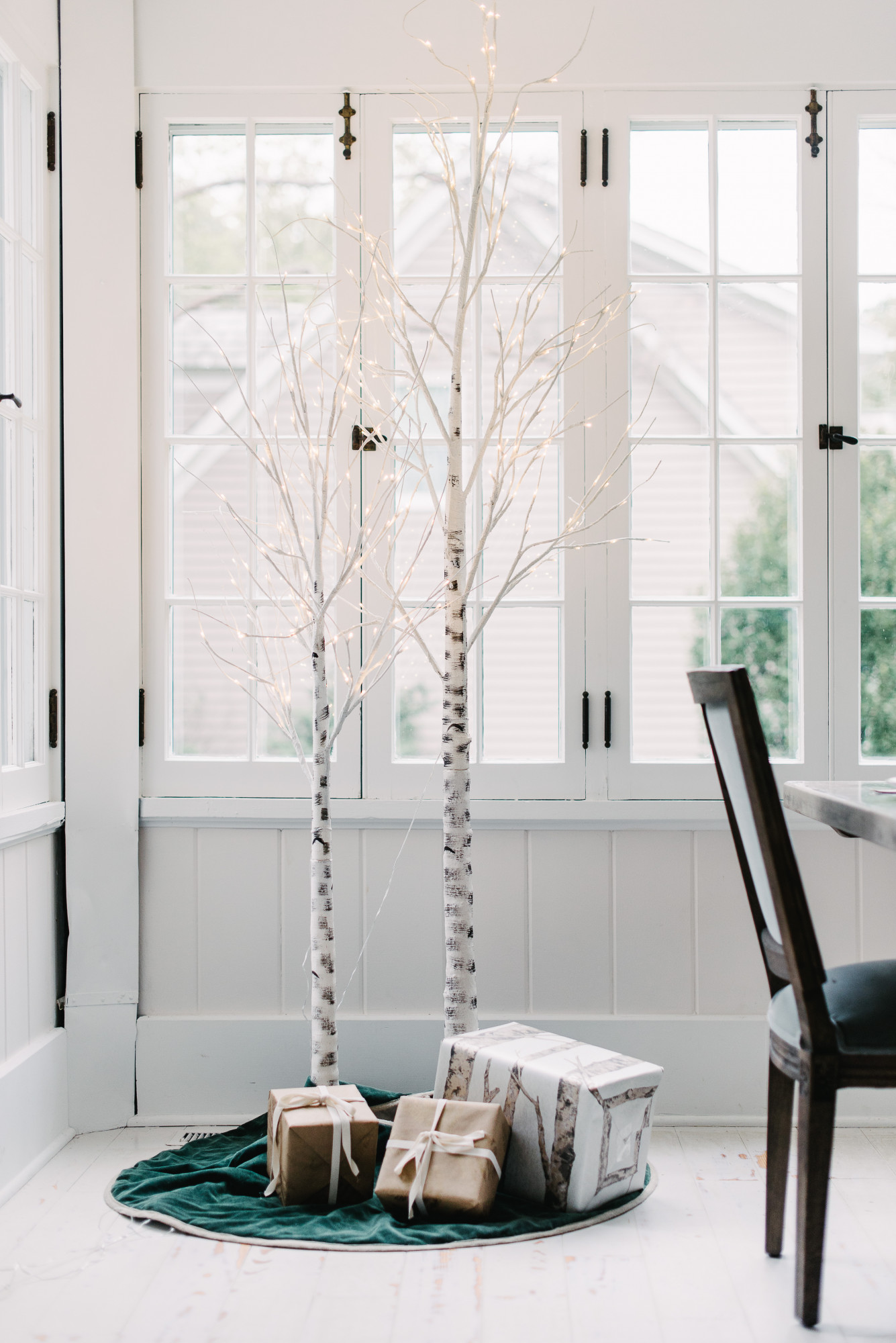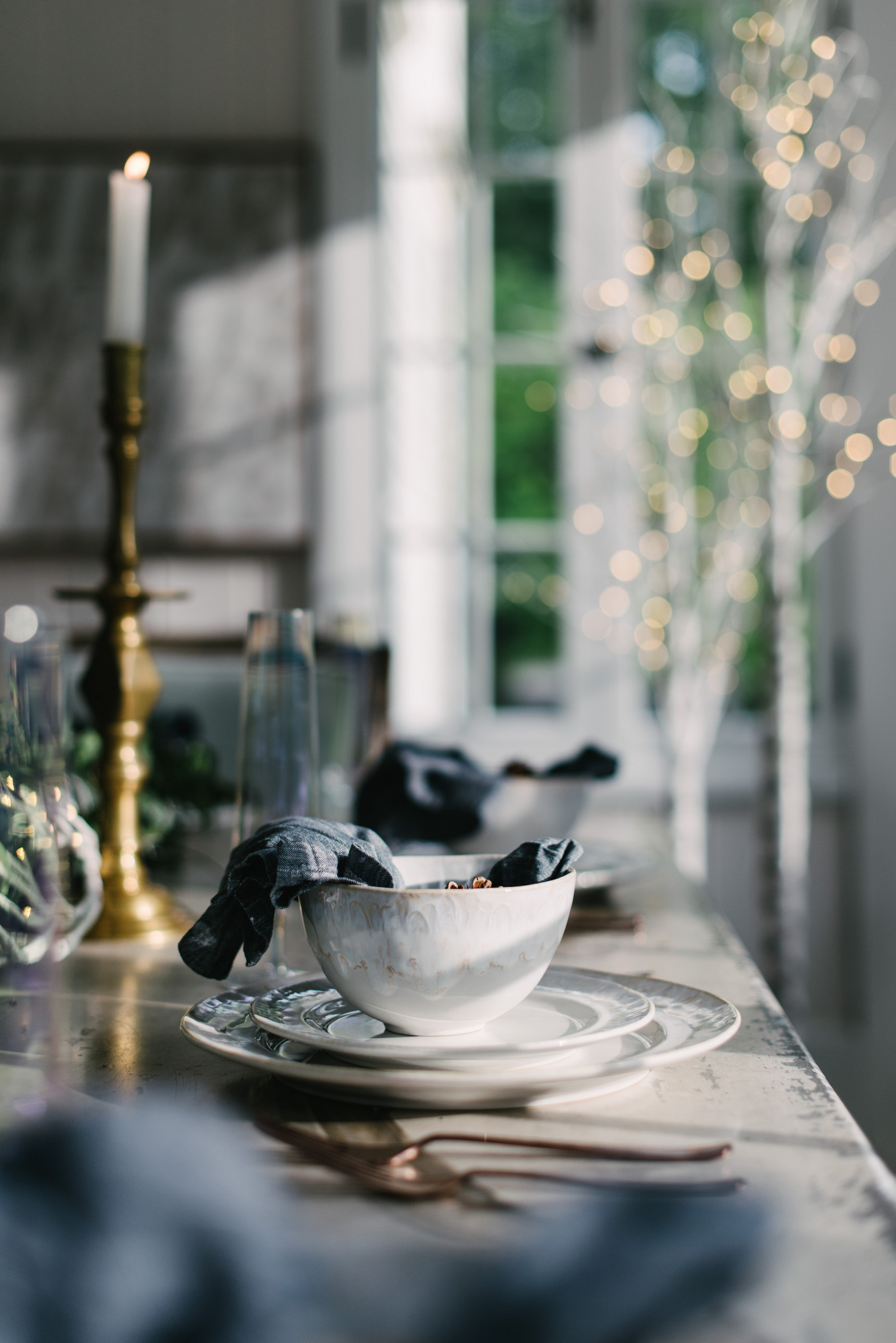 To add some more layers to this space, we went ahead and added a tree skirt, faux fur, vibrant pillows, and even wrapped up some empty boxes to add the warmth of the season to this space (all items from Arhaus).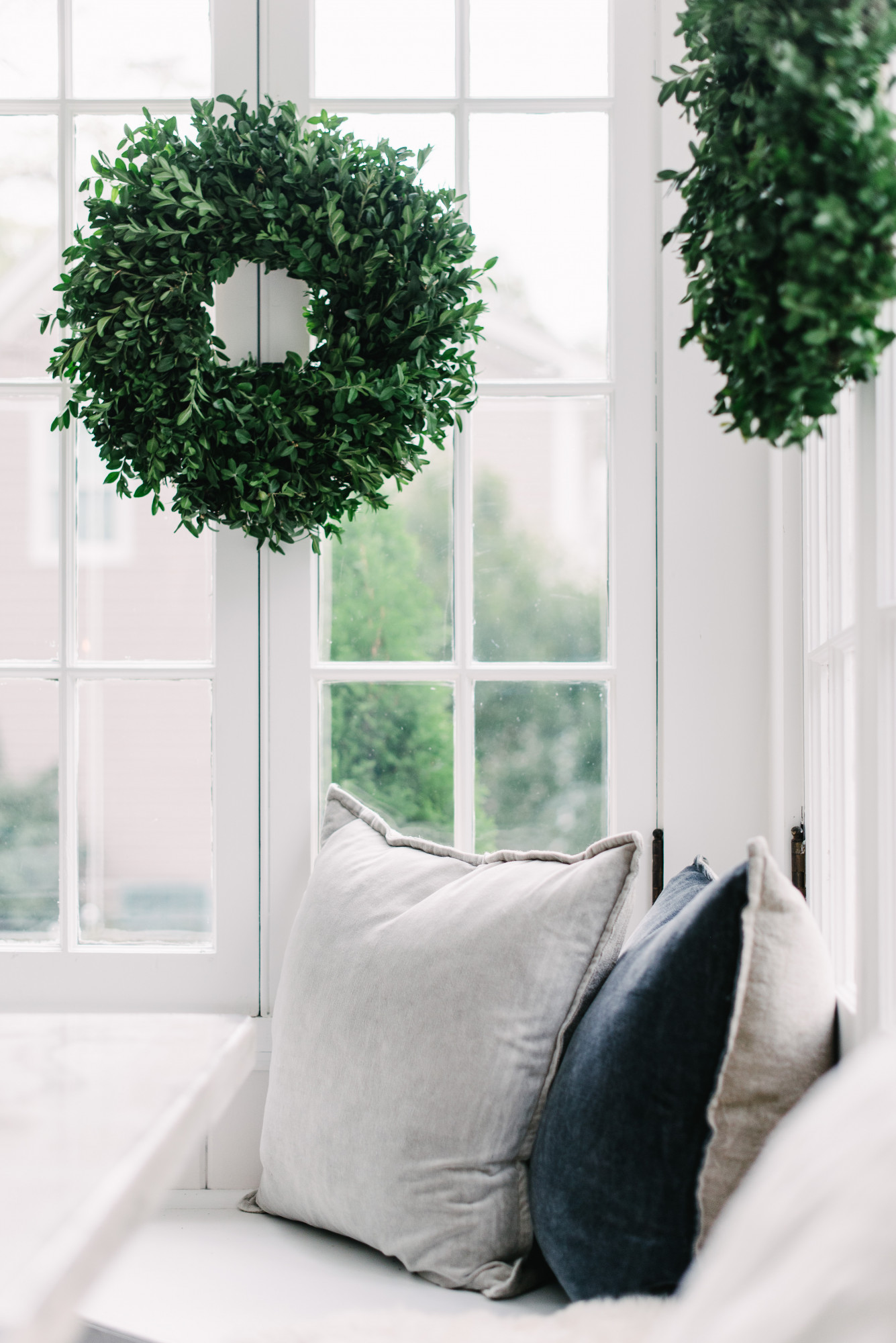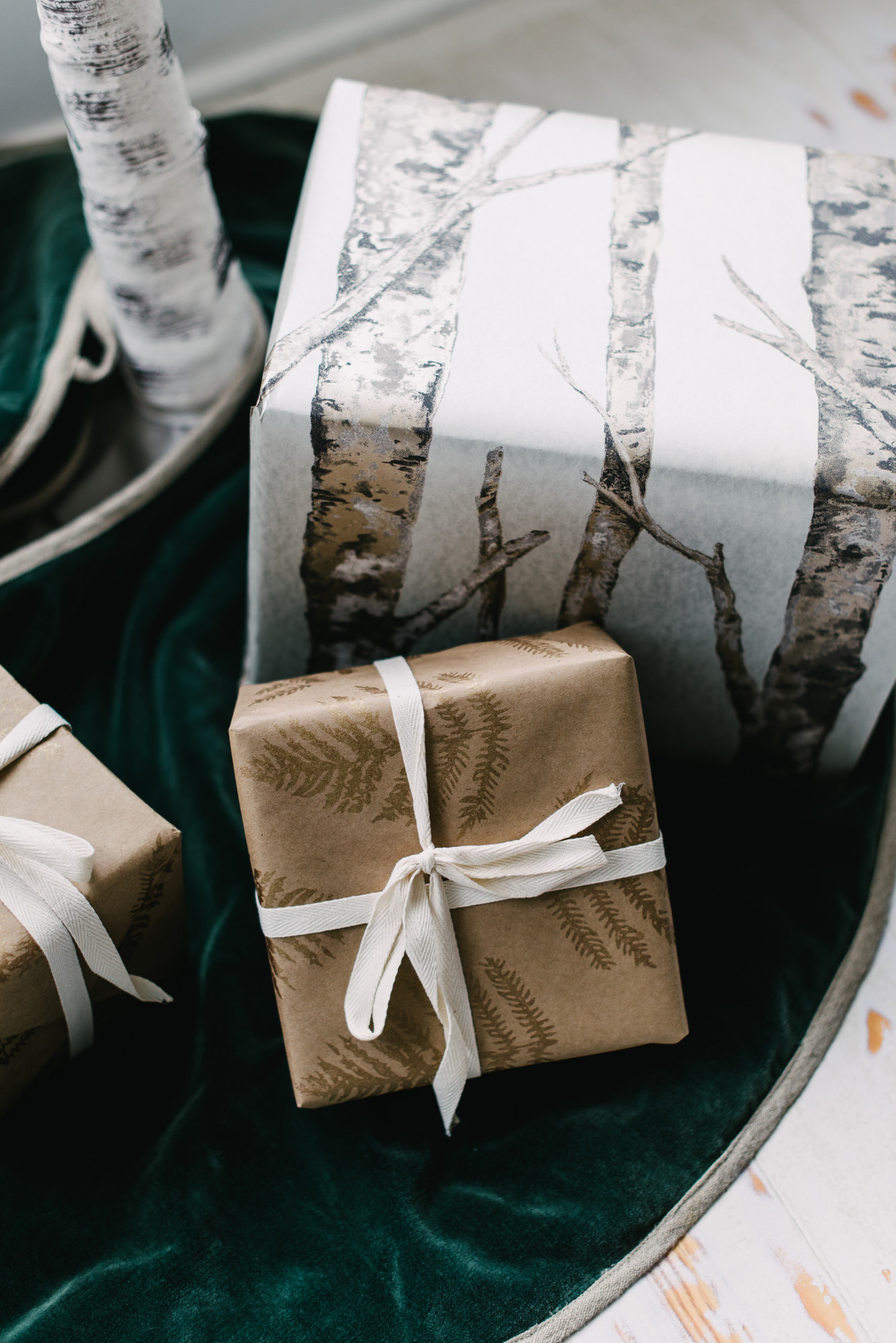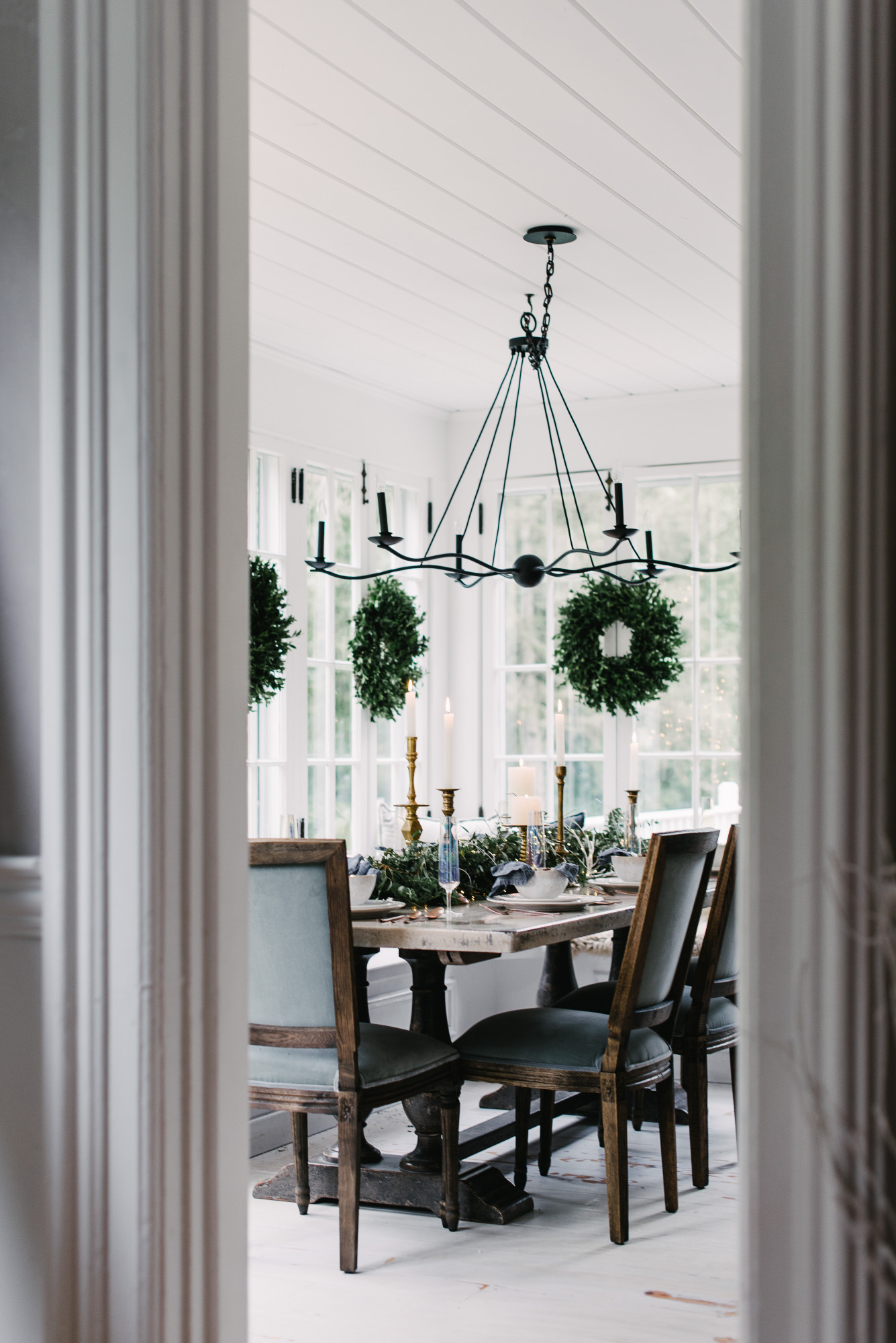 Even though decorating early isn't for everyone, my hope is to share inspiration for your holiday decor whenever you are ready! 🙂 Be sure to check out my friends below for some more gorgeous holiday inspiration!
Photos taken by Sharon Hughes Photo.
Ella Claire & Co. | Zevy Joy | Inspired by Charm | Maison de Pax
Dear Lillie | The Lilypad Cottage | Maison de Cinq | Kindred Vintage
Rooms for Rent | Home Stories A to Z | Craftberry Bush | French Country Cottage
The Handmade Farmhouse | Boxwood Avenue | Nina Hendrick | My Sweet Savannah