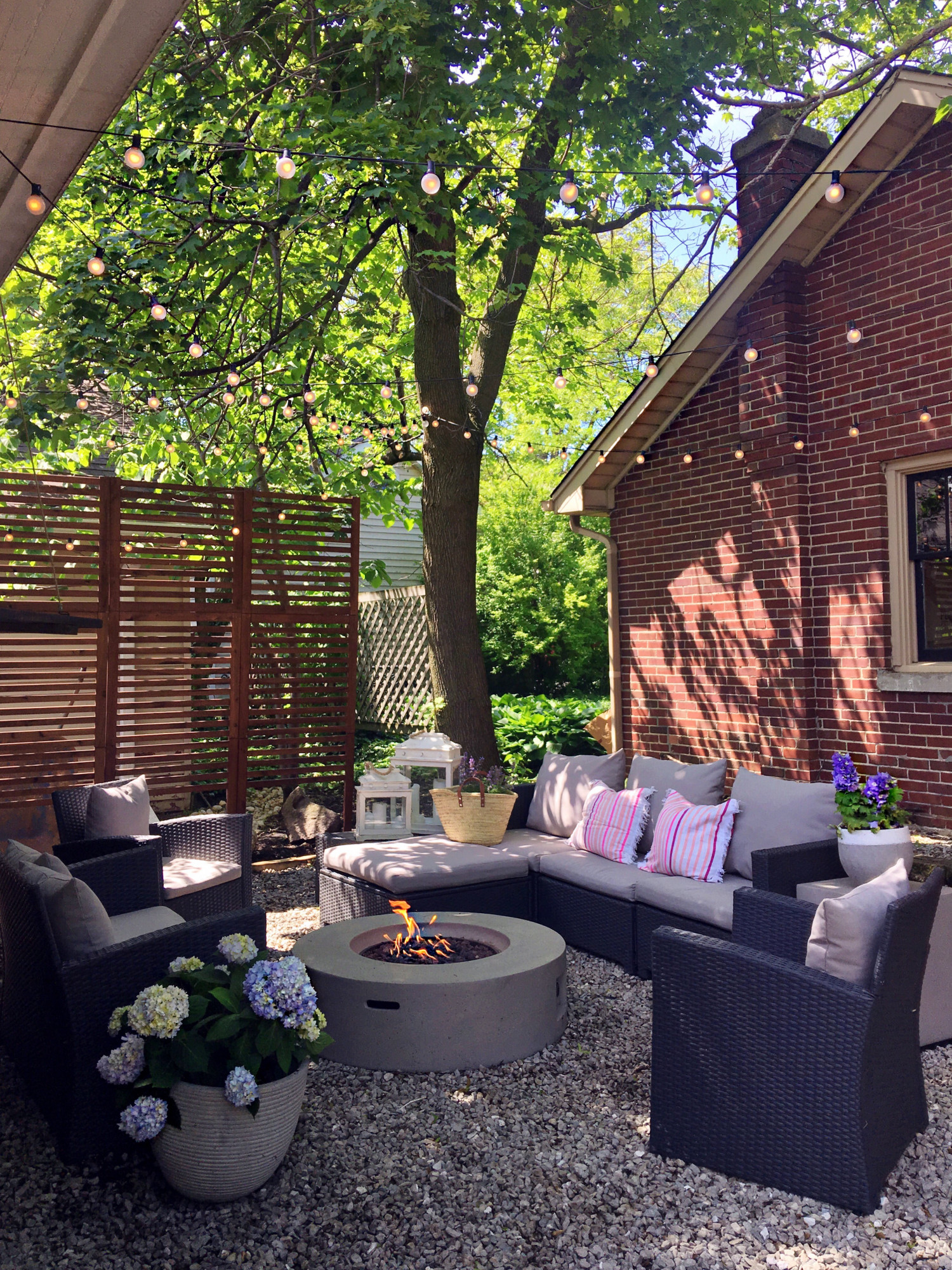 Hello friends!
I cannot tell you how excited I am for summer to be here. This week is the last week of school for my daughters and it couldn't come soon enough! Just the thought of lazy days filled with sunshine, laughter, play and relaxation has me counting down the minutes.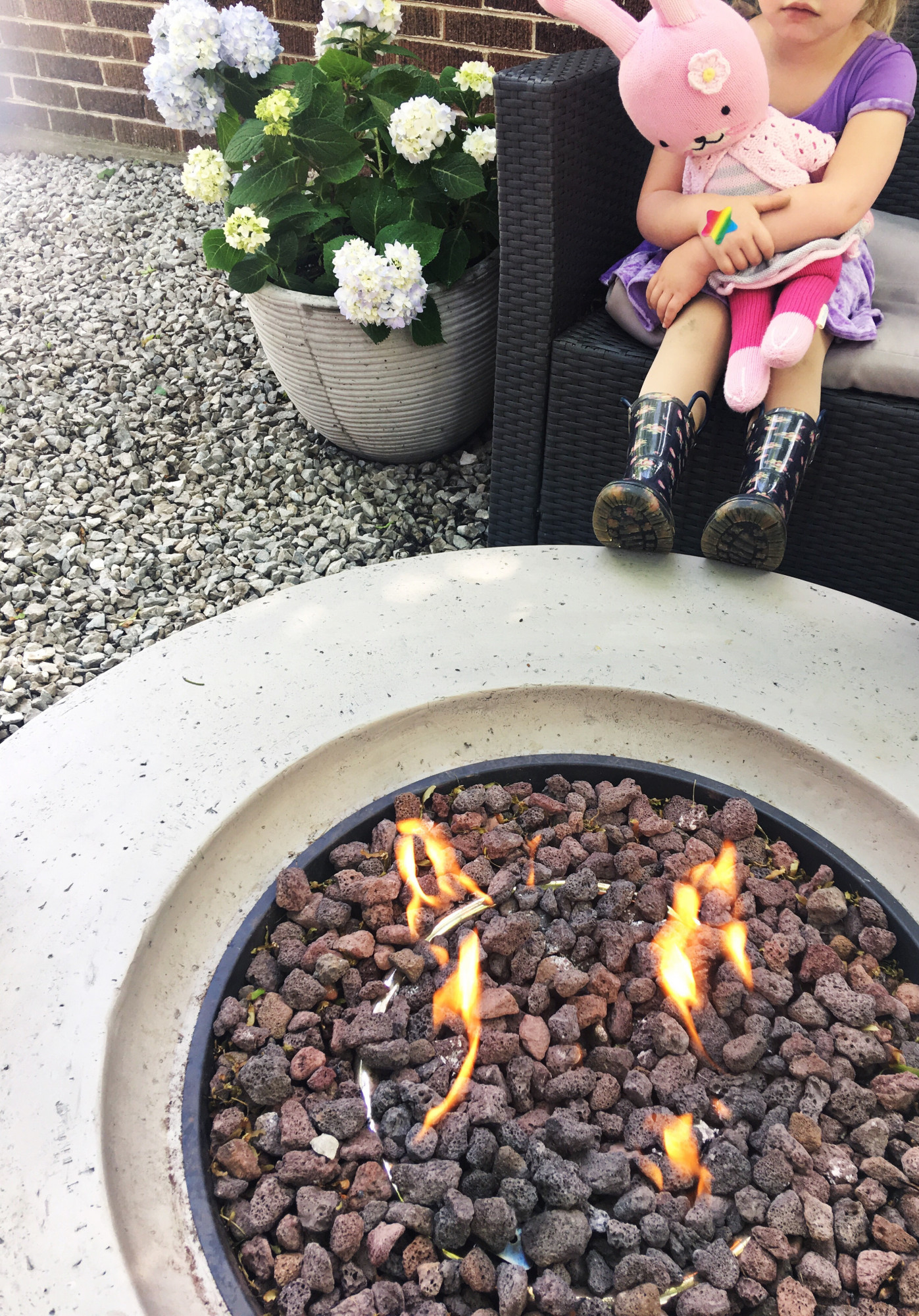 Last year we created this sweet retreat behind our garage. You can read all about it here. We turned this unused space into a fun gathering spot when entertaining, a nice nook to watch the girls play in the yard while mommy'ing and a relaxing retreat while escaping. It's easily my favorite spot in our yard.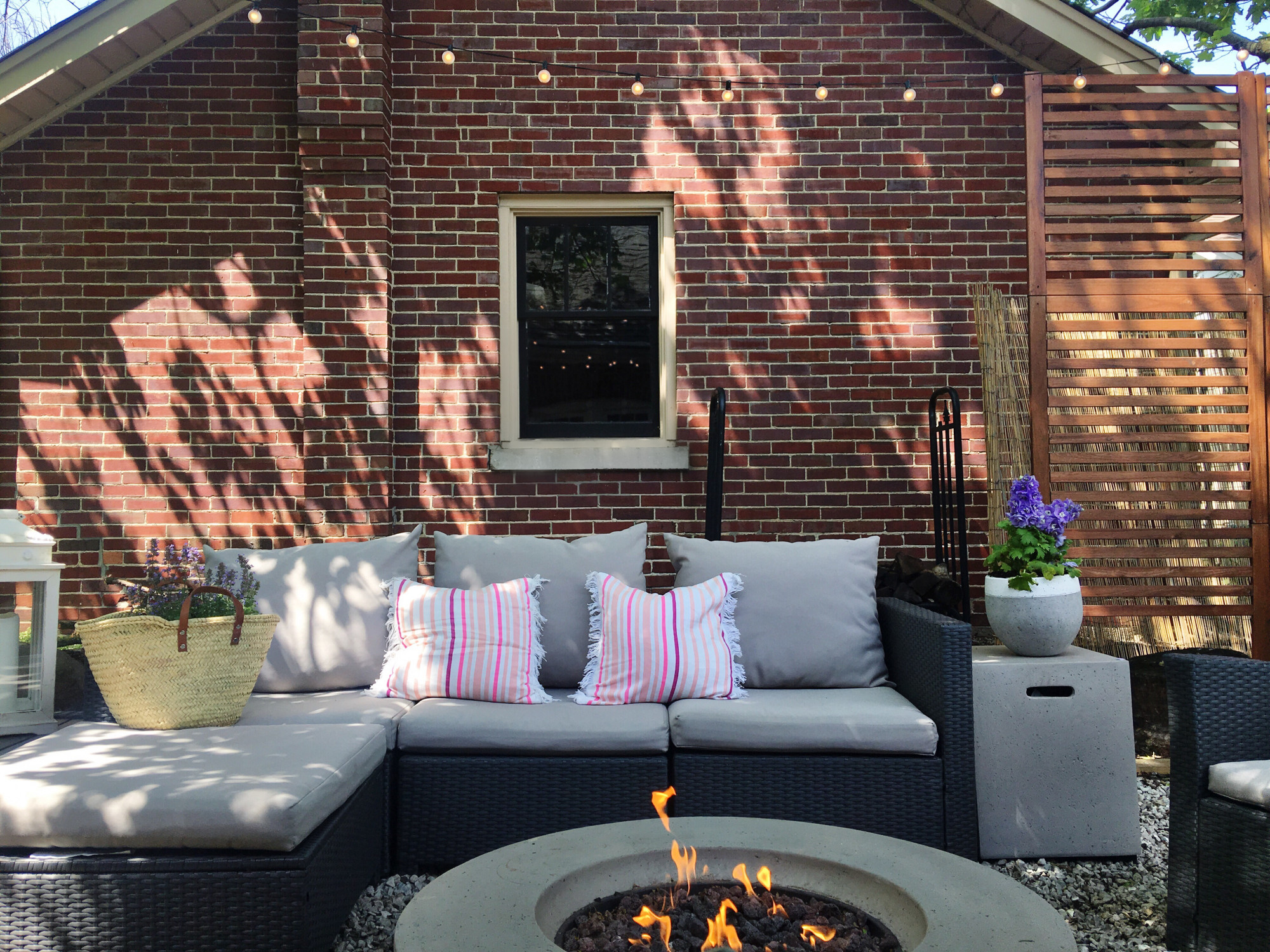 This year we teamed up with Joss and Main on this amazing fire pit for our special space. The most wonderful thing about the fire pit besides its chic beauty, is the fact that I can lite it without my husband's help! 😉 While I still adore the "real deal" when it comes to outdoor fires, wooden logs and the smell of campfire, I must admit I love the simplicity of this one! And I also love that the propane tank is hidden underneath the matching cement end table! Genius!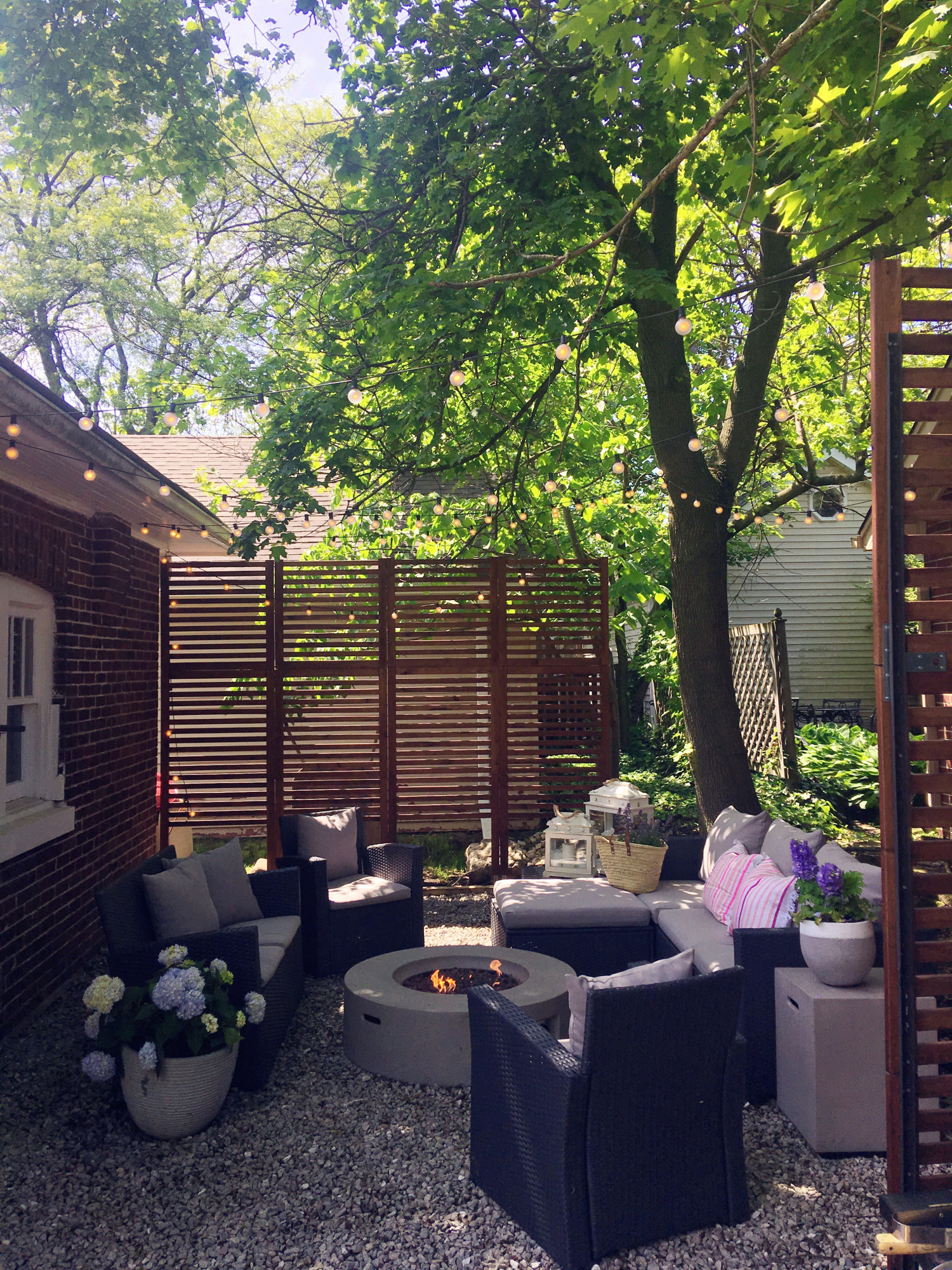 I am definitely looking forward to roasting up some smores and enjoying the outdoors this summer! Campfires are definitely amongst my favorite summertime activities!
The seating and globe lights are also from Joss and Main last year, and they've held up wonderfully!
I can't wait for many summer nights, hanging by the fire in our magical space. Thanks for visiting friends!! Make sure you take a look at the other talented bloggers on today's patio tour, trust me you'll be inspired beyond belief!