Hi there guys!
If you're visiting from DearLillie then you know that this patio tour is full of amazing ladies' work!  DearLillie is my very first blog-crush.  I've been following her for years now and she was actually my inspiration to start Instagram and this blog.  I am so honored to be invited to join a tour with her, as well as all these other incredible ladies, including our incredibly talented host Kristen from Ella Claire Blog.  If you're visiting me from her blog and you know exactly what I mean.  I have to admit that I am a bit intimidated to be wrapping up this tour but I hope though that you've enjoyed this journey just as much as I have!  I'm so glad you're here.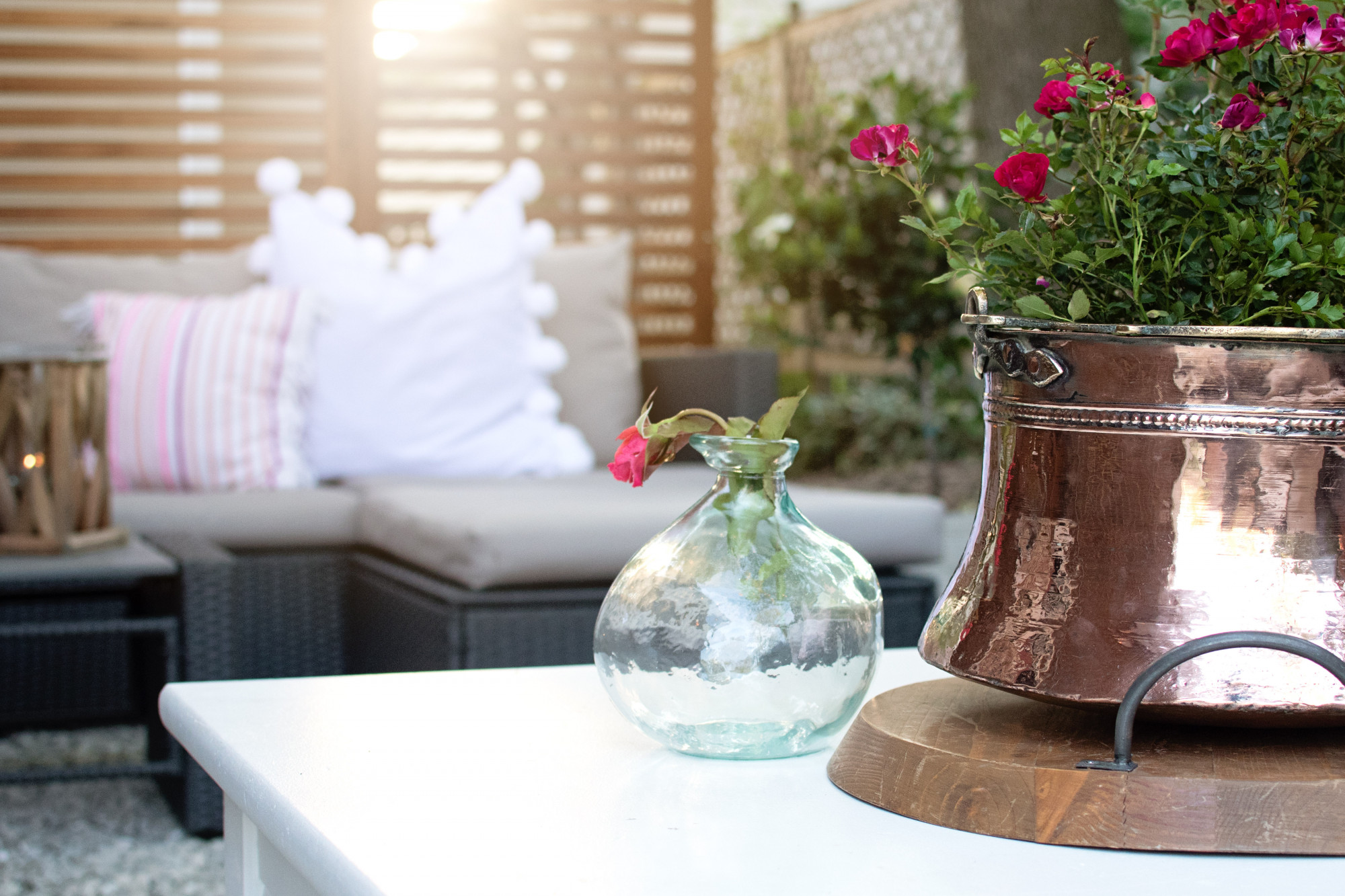 As I type this I am so happy and so honored to be participating in this incredible tour! A bit of a back-flash for ya, when I was offered this opportunity I was shopping in Whole Foods and as I checked the message, I held in my excitement for .2 seconds and then began to jump around the produce isle for a good minute. THRILLED is an understatement! Of course I jumped (literally) at the chance to participate in anything that included one of my all time favorite shops, Joss and Main, (insert a huge happy dance) and then on top of it, I learned it would be featured by Country Living?! Hold the phone, I may have slightly fainted right about then. However, above and beyond … I was so very humbled and honored by my peers to have been thought of by those I look up to and adore. This may sound silly, but yep, that was me in that moment, completely glad. Every single one of these ladies rock and I am honored I get to participate in a tour with them. Now enough of my blabbing and onto what you came here for, the tour! 

Now no reveal is complete without a nasty before right??! So, in that case, promise you won't judge me when you see it? Haha!! We moved into our home less than two years ago and although I have yet to reveal the 'before' shots of our home, just one look at these outdoor shots and you'll get a smidgen of what our home looked like when we bought it! ? Yup, it was bad.
I took our old cracked concrete and made it beautiful in the most budget friendly manner possible.  The solution we ended up using was painting it!  Since we wanted to bring my personality for vintage decorating outdoors I teamed up with Royal Stencils.  Don't worry, I'll be providing more details about this amazing collaboration later on, so be sure to check back!
BEFORE: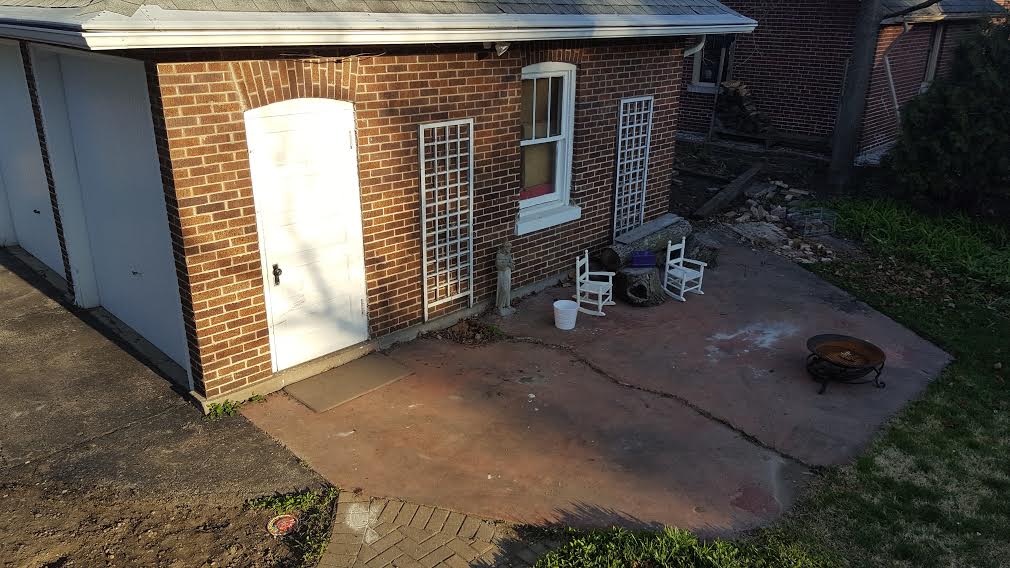 AFTER:
Again; BEFORE: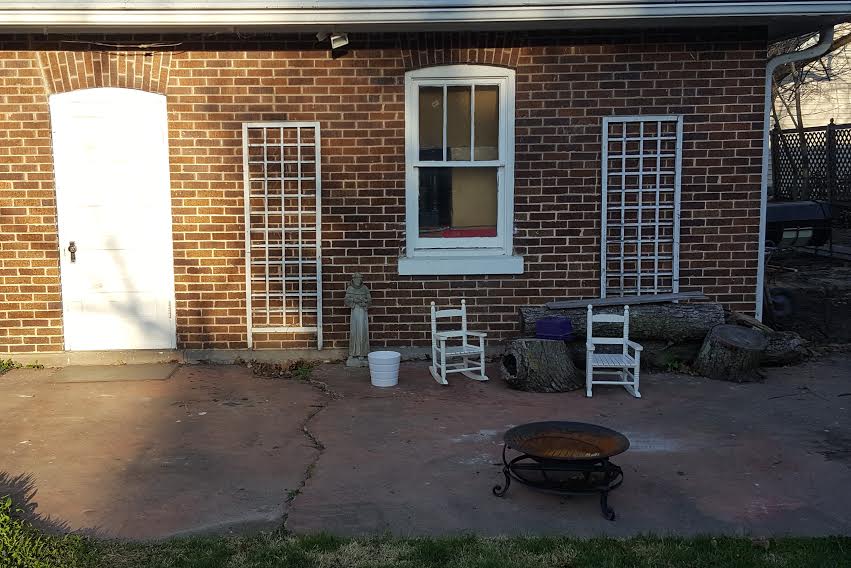 AFTER: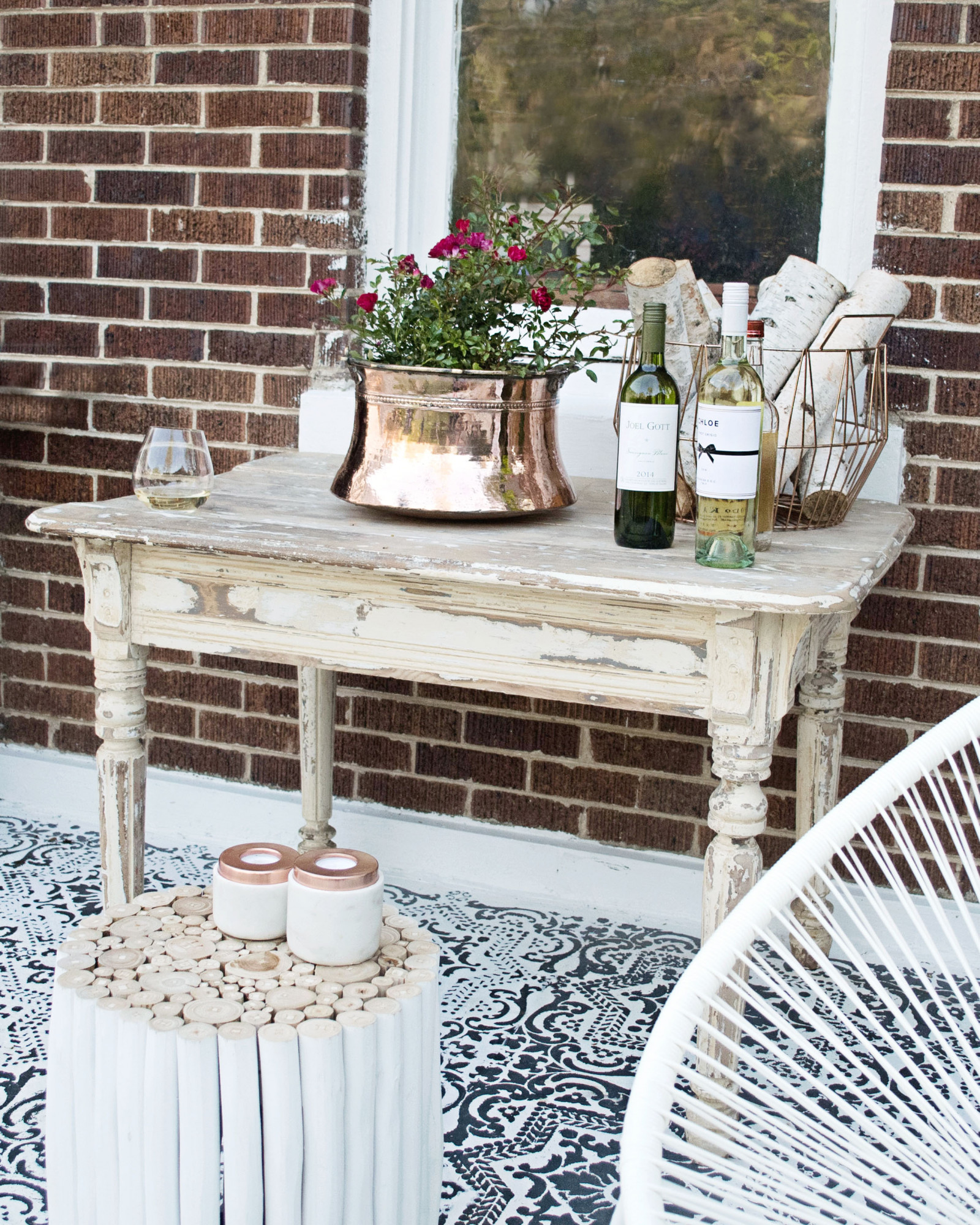 And one up close!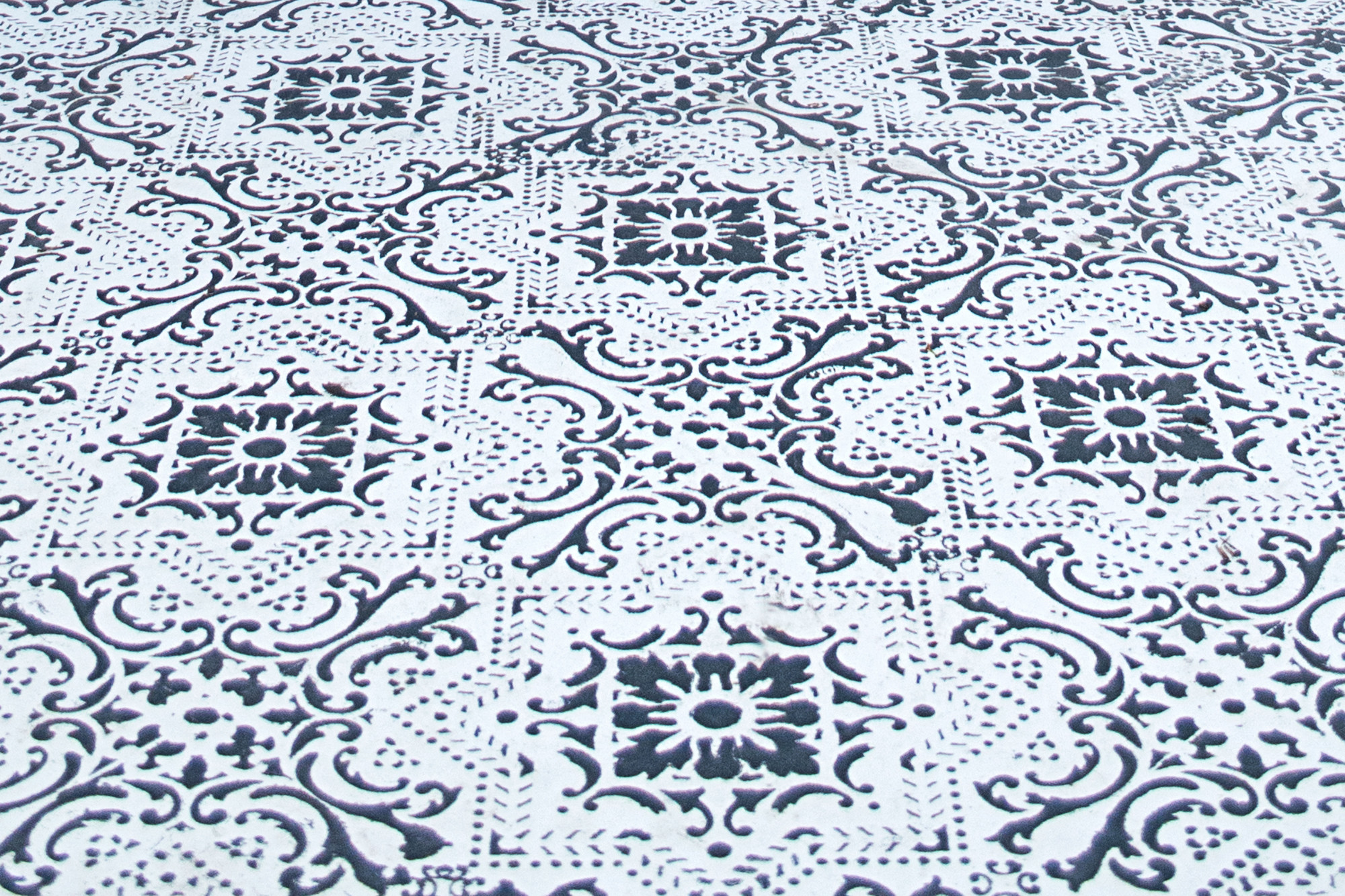 When the opportunity arose for this tour, I knew we had to not only transform our old broken up red, concrete patio but the area I wanted to also use and take advantage of was the empty space between the back of our garage and our neighbors. Our home was built in 1920 so the fact that our garage was built with 15 of clearance feet behind itself and our neighbors property line is a bit confusing, but acceptable. We are in the Chicagoland area so everything counts! 😉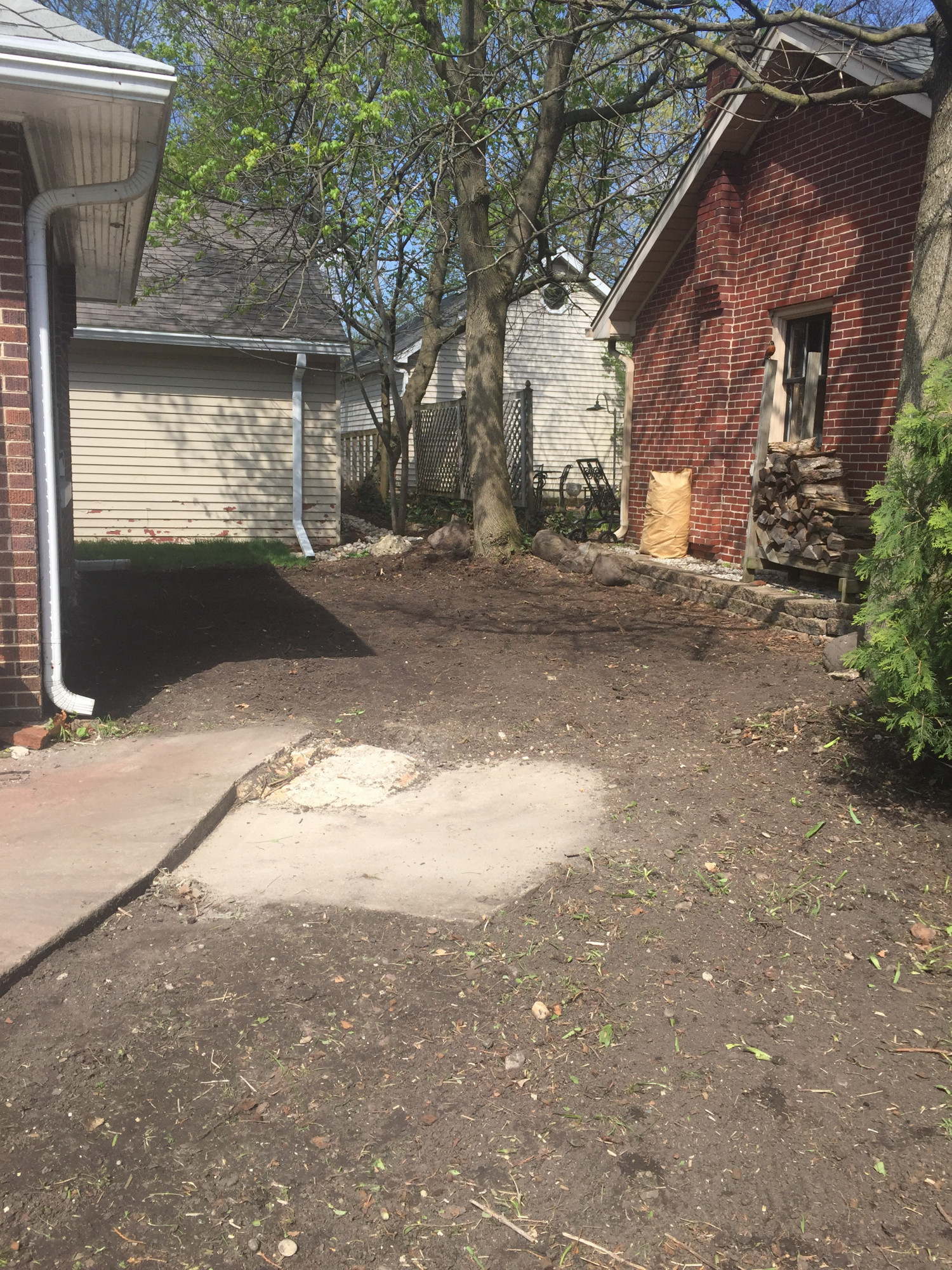 Our garage is an old brick beauty with two barn doors and a ton of charm, so it was actually one of the selling points for our home!! But even better, behind it stands another beauty just like it, a sister structure. The space between was covered in debris and sticks so naturally when we moved in we used it for storage and two months ago it was time for a change. We cleared the area, tilled the land and then laid down limestone to make the space usable for gatherings. From there we picked these gorgeous seating areas from Joss and Main and I couldn't be more pleased with them!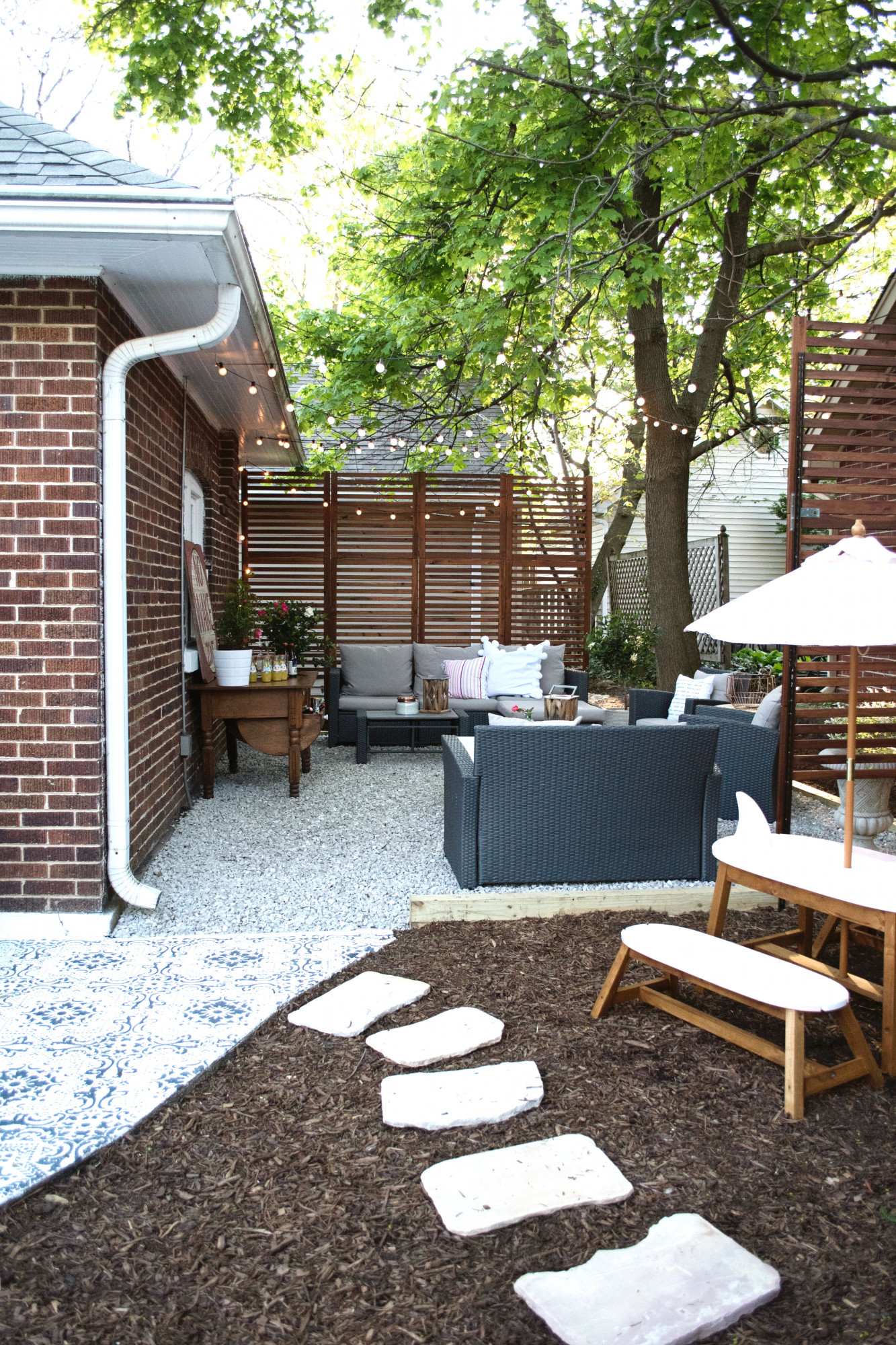 These Ikea patio dividers were a lifesaver.  My wonderful husband rigged them to the height we needed and I love how they makes the very space private without being gaudy.  🙂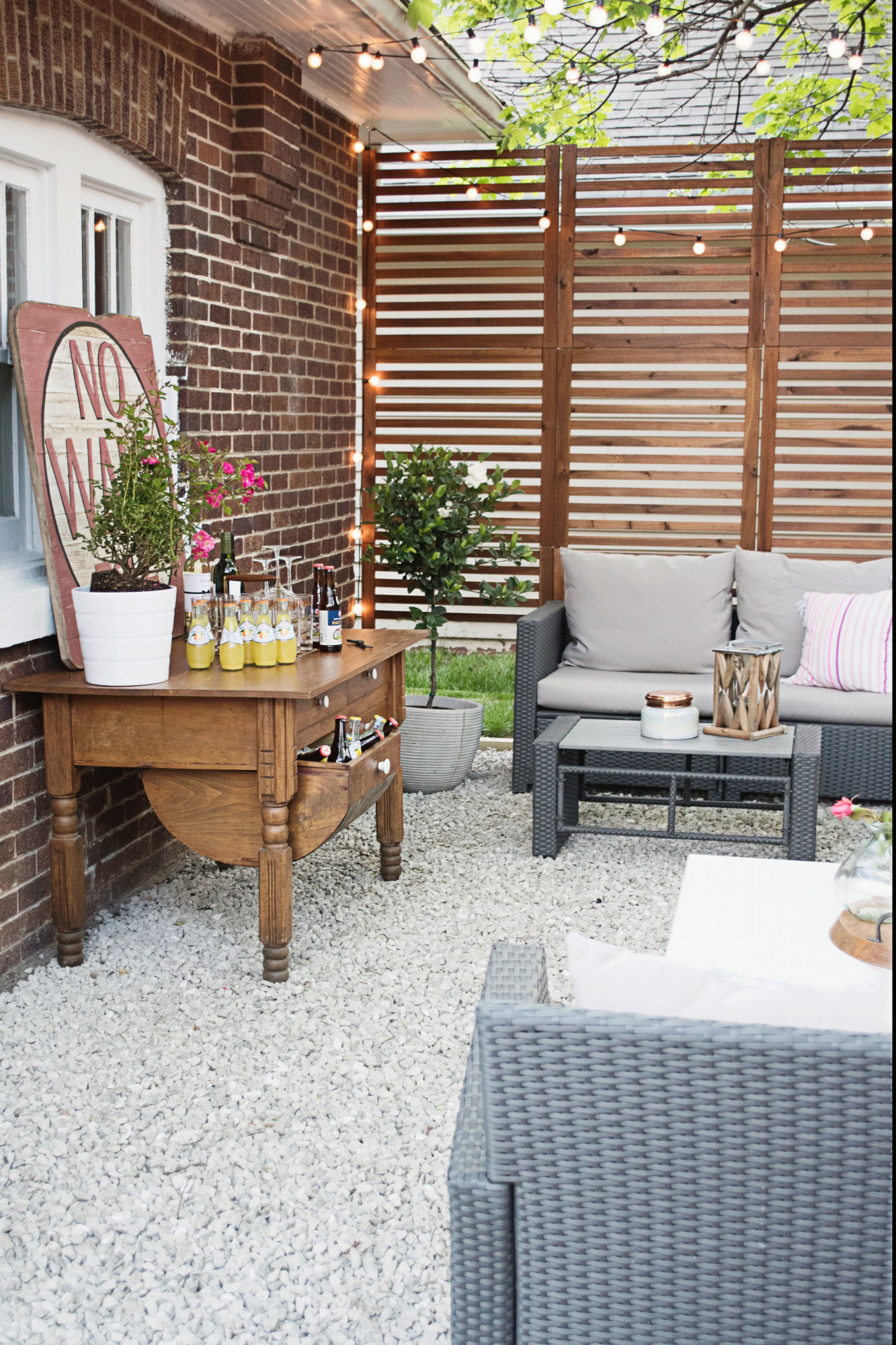 Another thing I did was bring out our vintage!  We had this bakers table that I bought for our kitchen but unfortunately didn't end up working.  The metal drop drawers instantly gave me the idea of a cooler for fun beverages and so we ran with it! I love the way it looks for summertime fiestas, and it's so practical!! A win, win for us!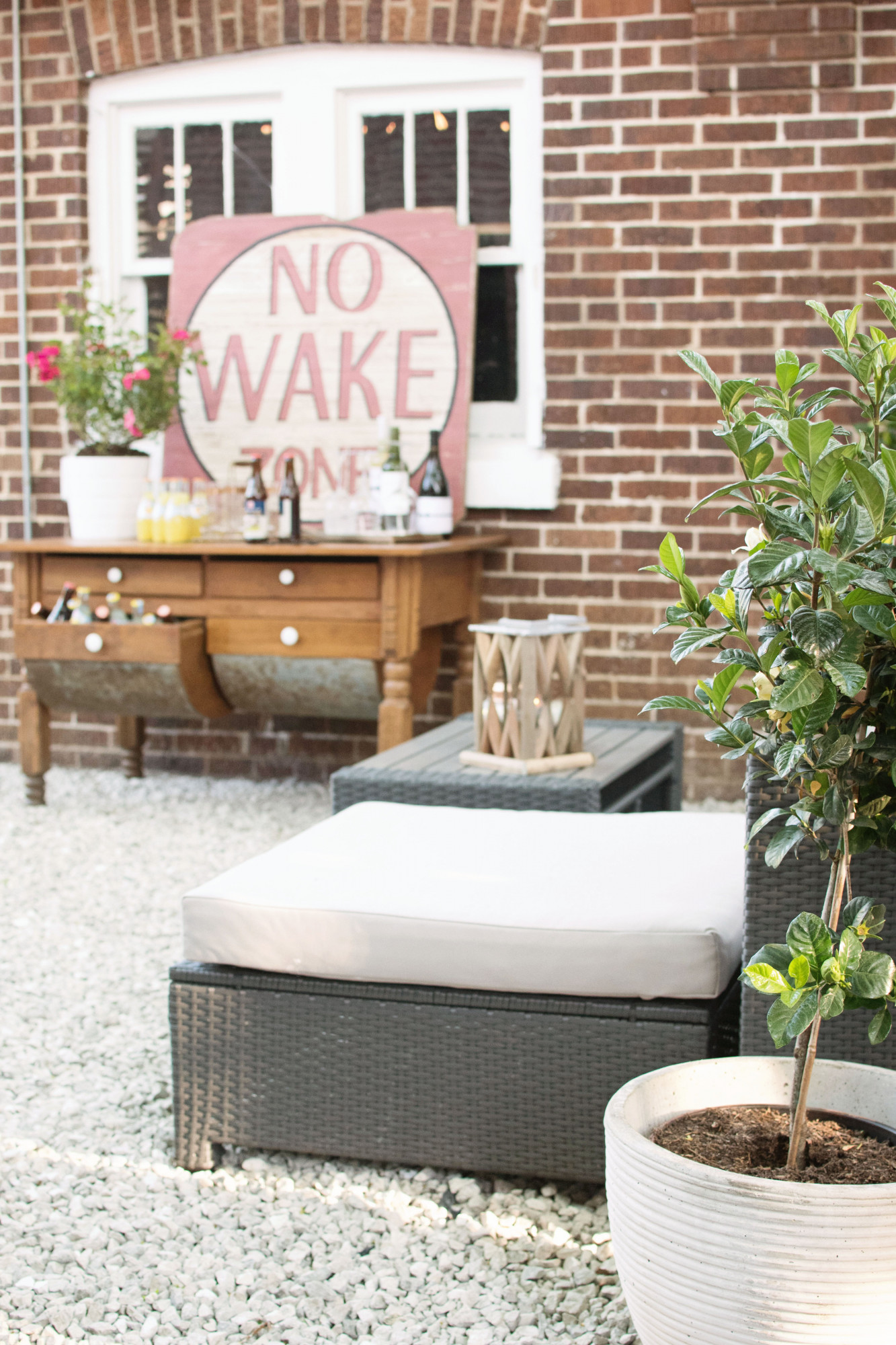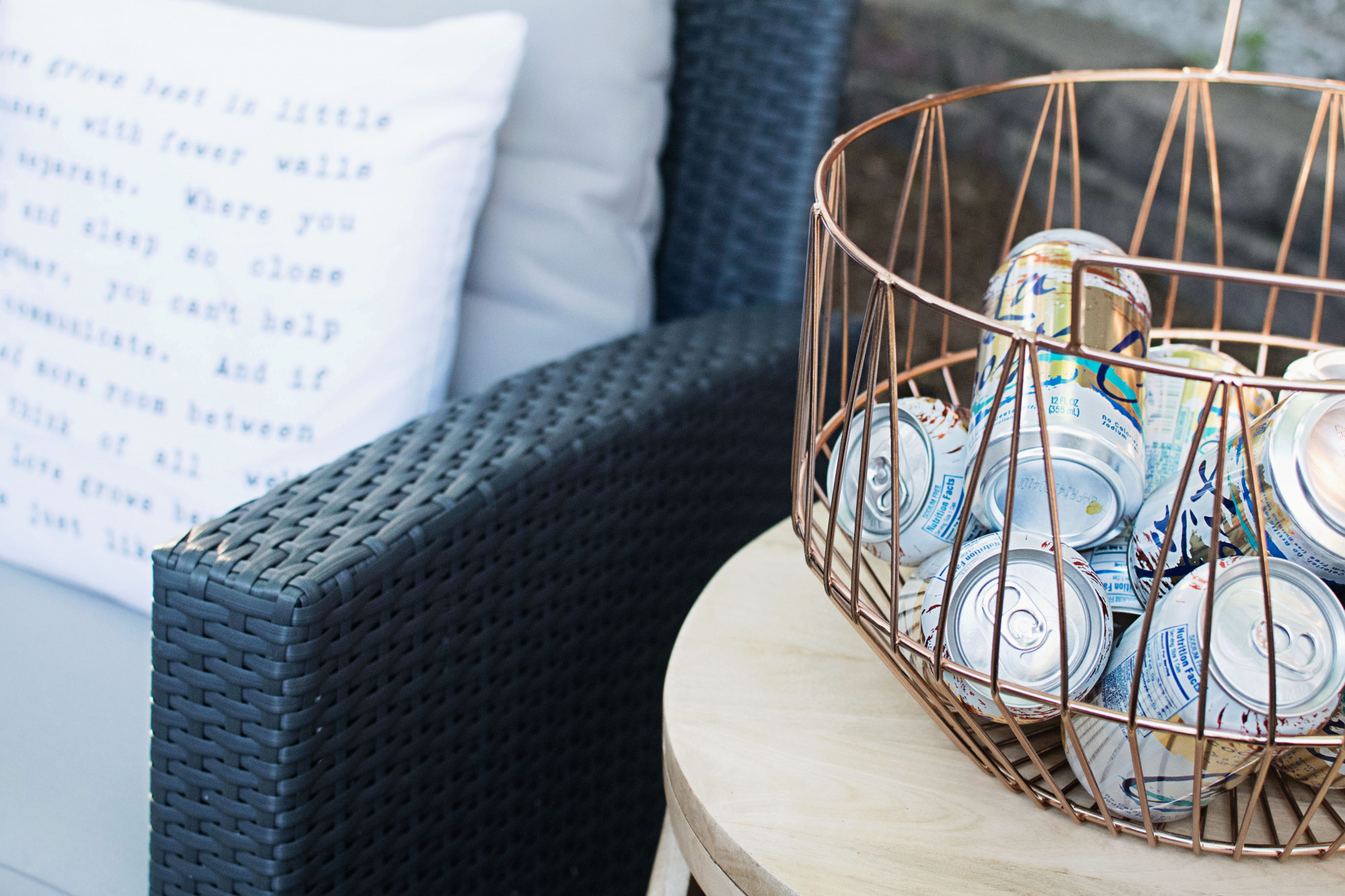 I knew from the start that I wanted to make a special place for our girls to play.  They love the outdoors and if I was creating an environment that I wanted to enjoy, I wanted one for them to enjoy as well.  Our whole family adores the way this little area turned out and the charm this Joss and Main playhouse adds to the space.  We put the playhouse up on a platform so that the door opens without dragging the mulch around and to give a sturdy surface for them to play on.  Lastly, I really like how the two areas are separated by a stone path or as my girls describe it "a safe path over lava".  This gives the girls a place to imagine and create where we can oversee them from our patio getaway.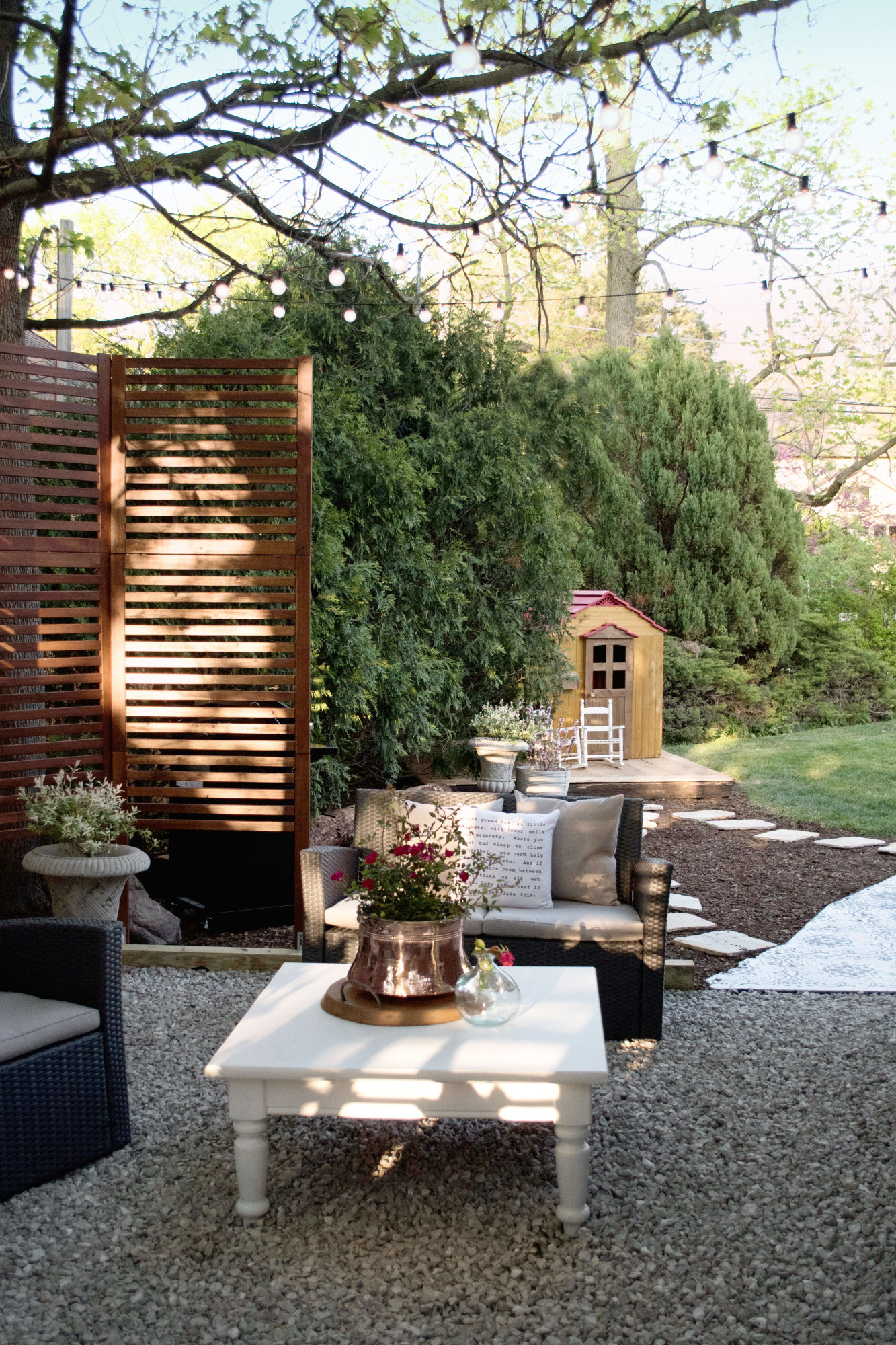 When I was little I would lay out in the grass on a sunny day, close my eyes, listen to the nature around me and pretend that I was in my very own secret garden. I pictured how beautiful and serene it would be in my daydream and as I became an adult I longed to have my very own escape. Being a part of this tour with Joss and Main has allowed me to create my very own secret garden. The way their comfortable seating and pretty accents have allowed us to create a serene space for our family to enjoy and escape the every day bustle of life is priceless. Thank you Joss and Main for giving us a reason to enjoy the outdoors with our children, just like I did as a little girl.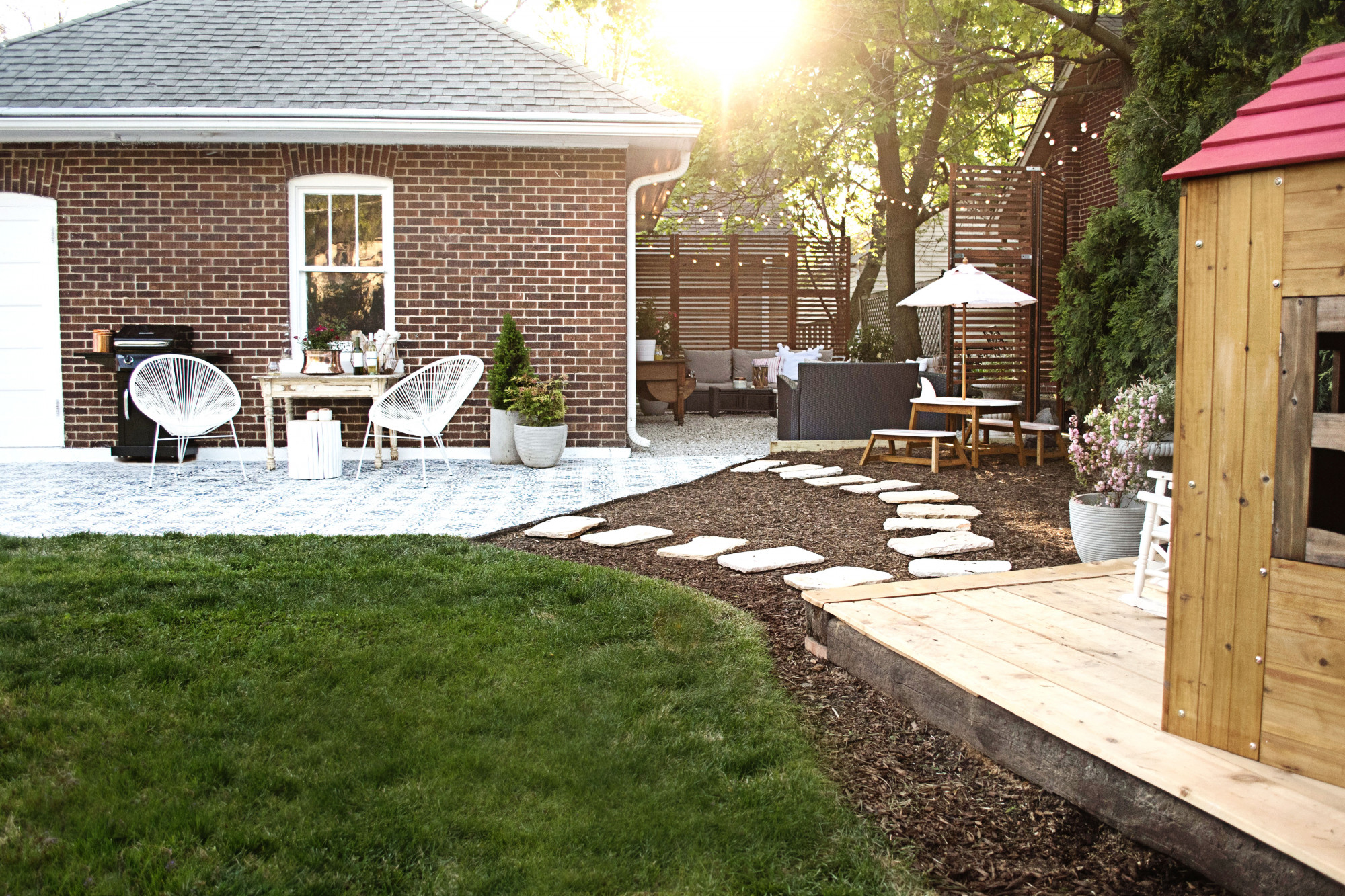 Also, I really wanted this Joss and Main experience to be enjoyed by everyone in my family.  So I made sure that a grill was included.  After all, my husband put so much work in to this makeover he deserved a big juicy steak as a reward. :)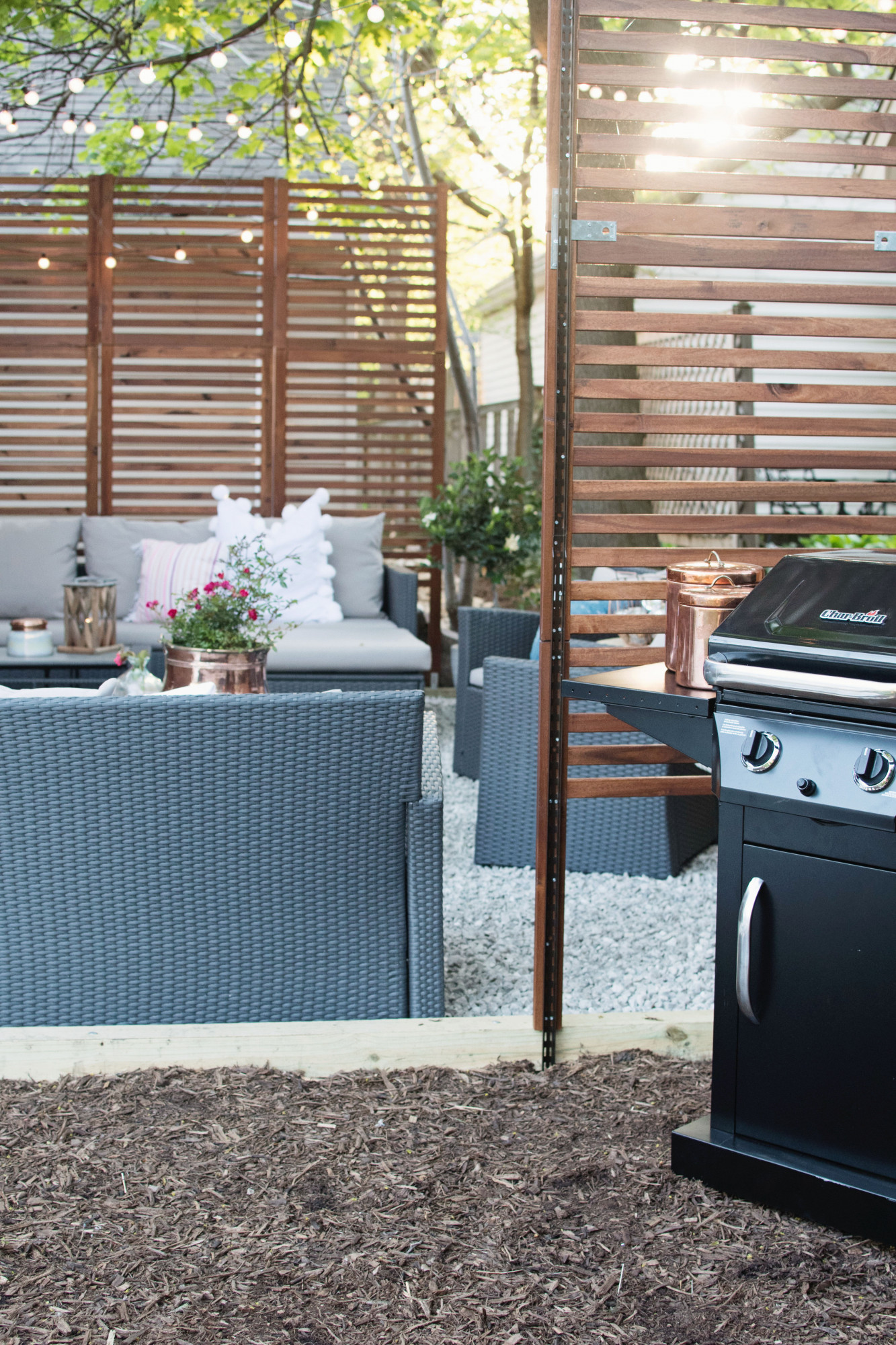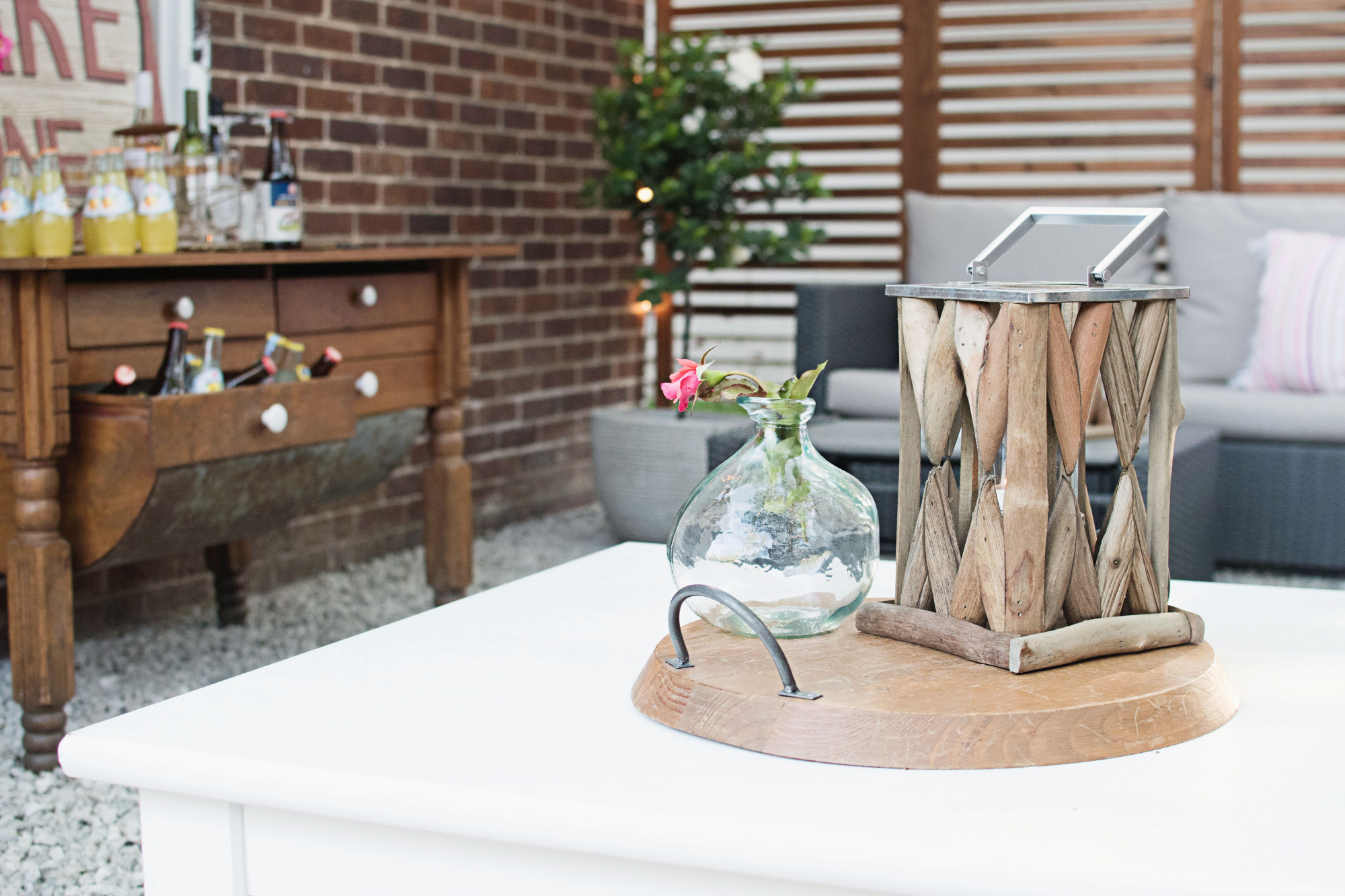 Here's where to find all the Joss and Main products to recreate this space: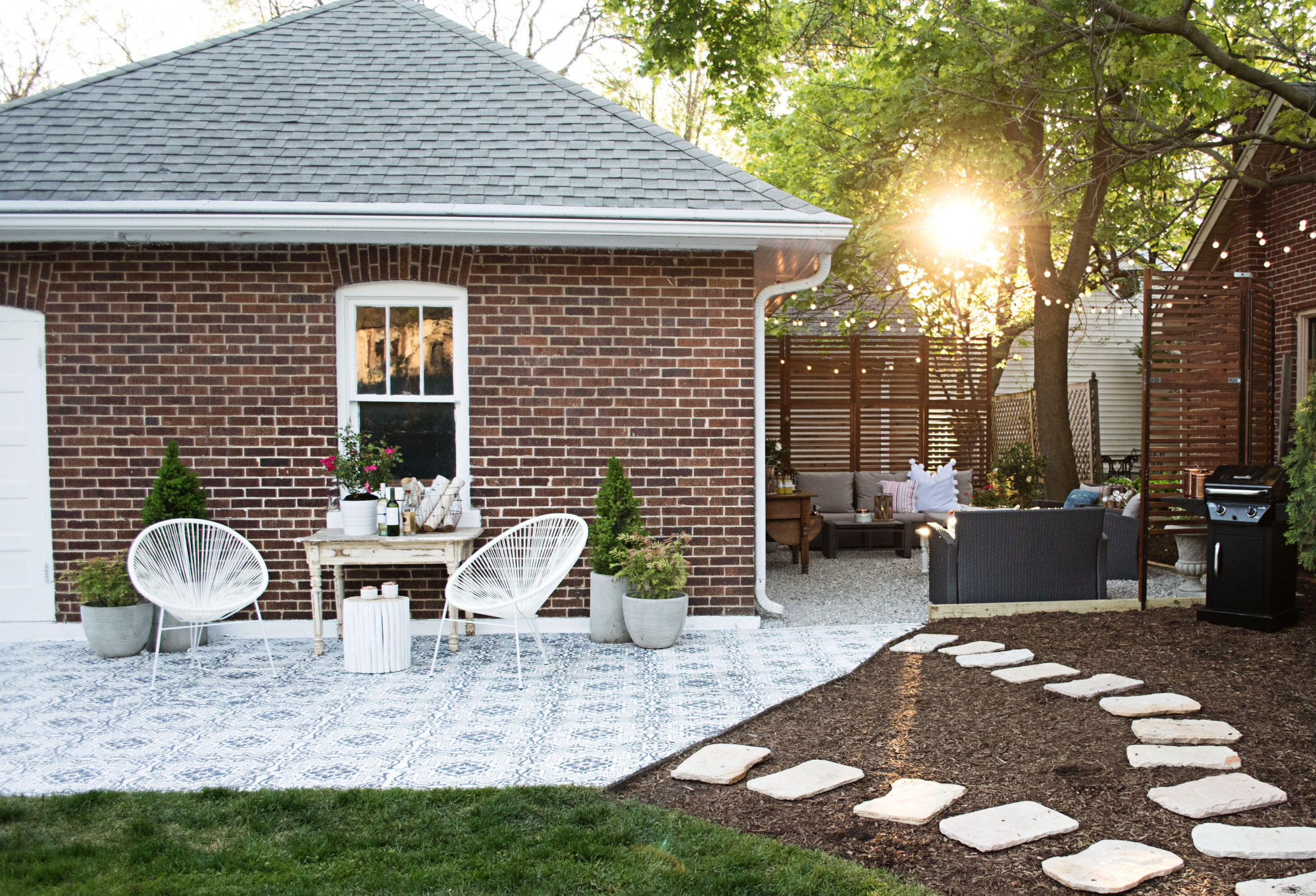 While shopping for complimentary accents for the space I was at HomeGoods and discovered a sign that screamed summer to me.  The 'No Wake Zone' saying immediately brought me back to carefree summers on our Florida beach vacations.  As soon as I saw it I knew I wanted to incorporate it into our outdoor space.  At the time though, I didn't know just how much of a statement piece it would be.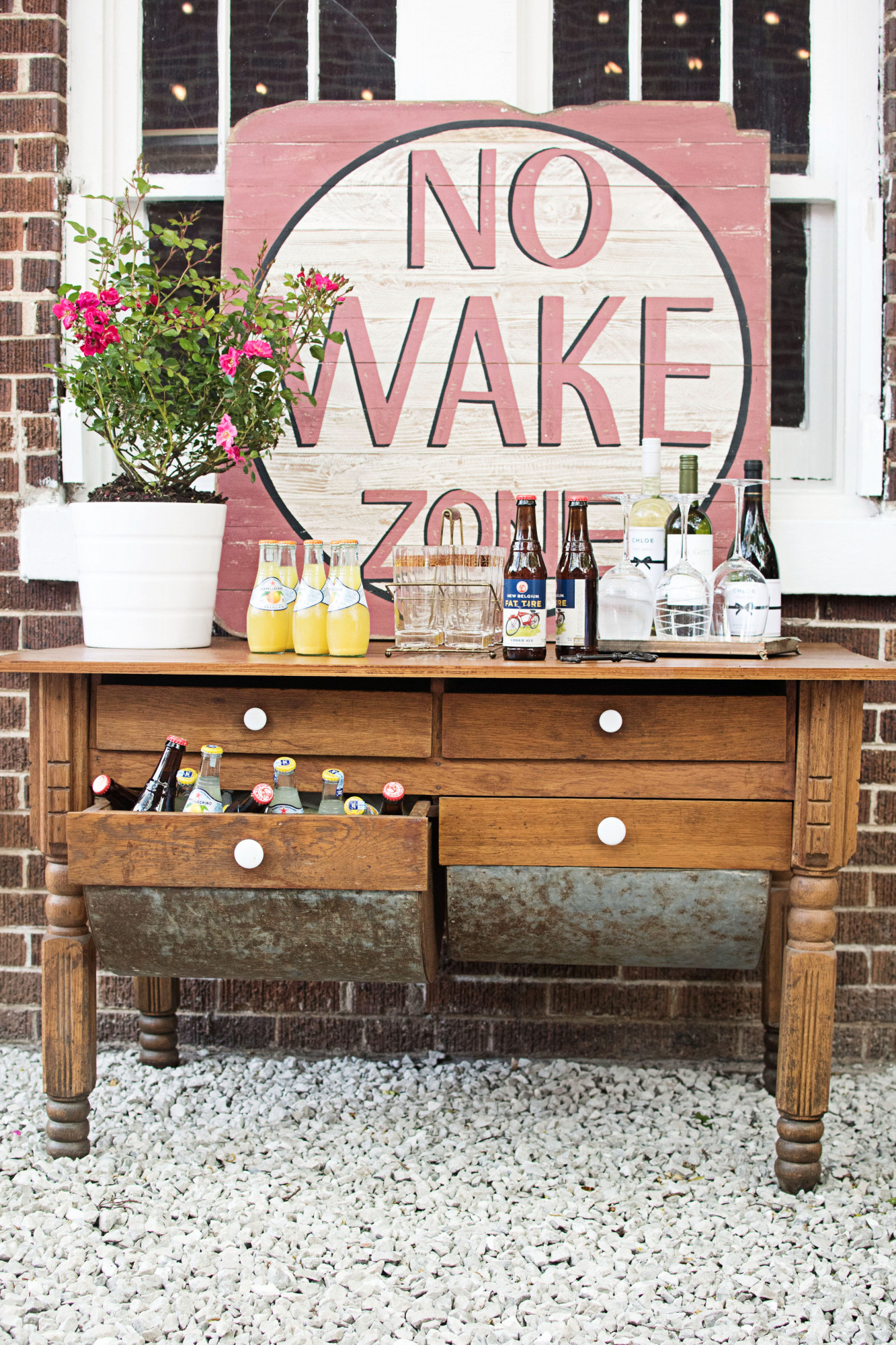 On that note, I think someone needs to remind this Chicago girl that the "No
Wake Zone" refers to boat-created waves and not a literal invitation to go to sleep.  🙂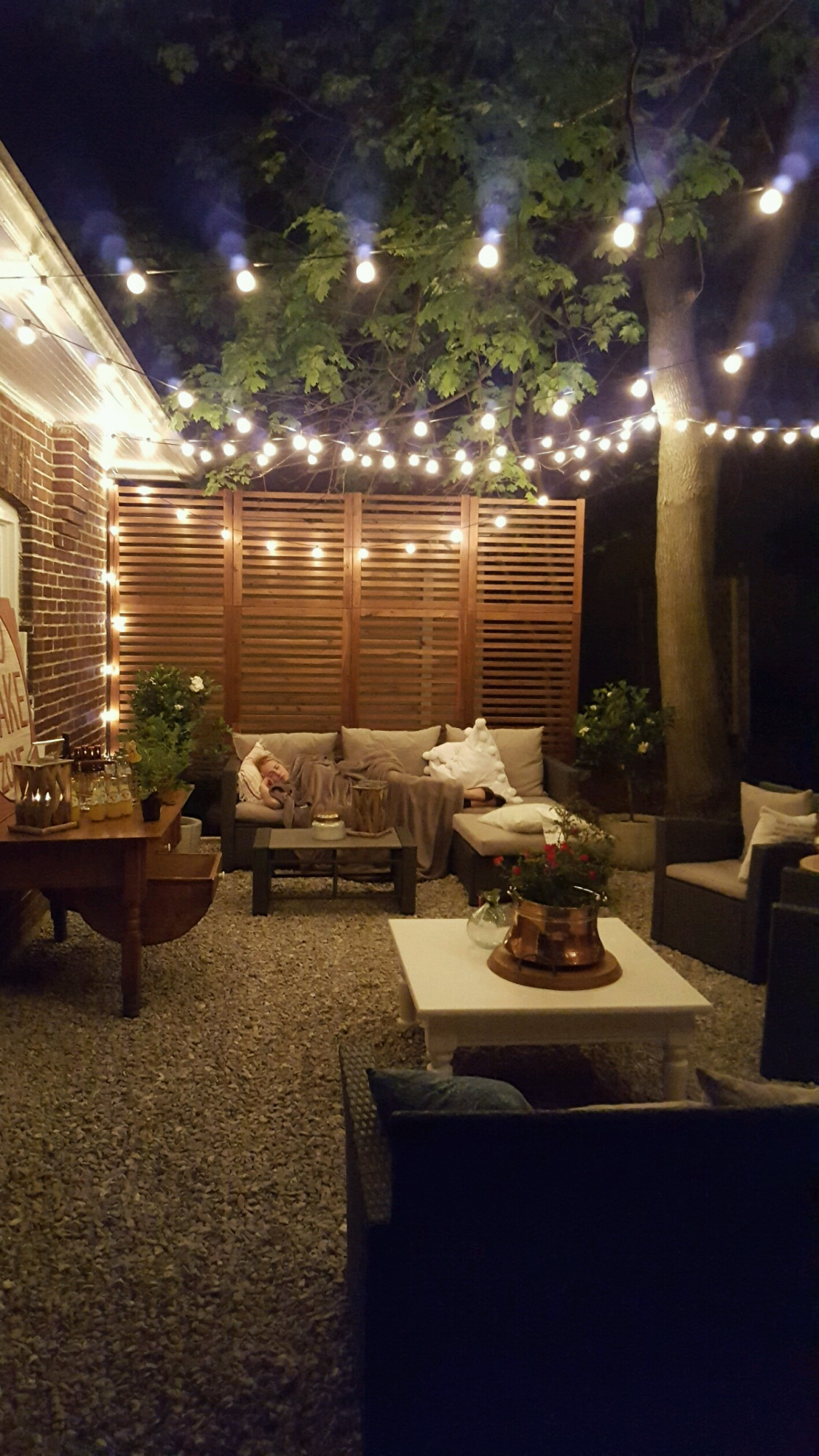 And here are links to all of the super talented women who made this tour possible. Make sure to check out their reveals, they're nothing short of incredible!