Hello Friends!!
Happy Wednesday!
Today, I want to share with you our new-to-us, 7ft, pine farmhouse table! After months of searching for the right table for our new room, and several different table and couch tries that unfortunately were just not right for the space, I finally found this gem after scouring Craigslist for months! As soon as I saw it I just new it was the one for us!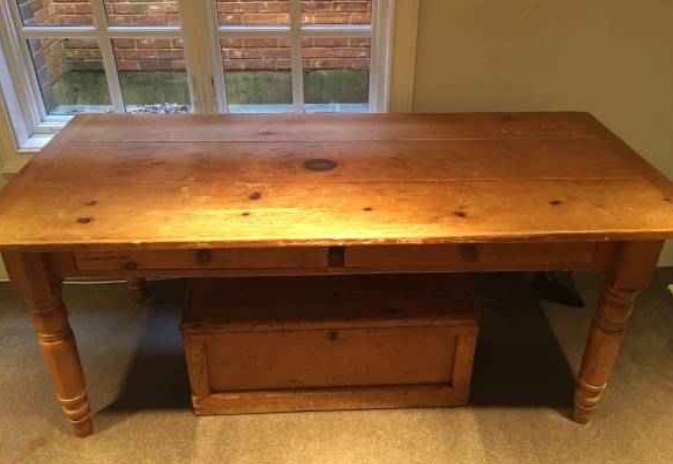 It is a true antique, purchased by the previous owner from the Merchandise Mart, and if you are familiar with this venue at all, lets just say, they sell the best of the best and it doesn't come at a cheap price! It was brought there from an old farmhouse, loved for many years and now its ours to love and I'm thrilled! I am so lucky to have found it for a fraction of the price on Craigslist, don't you just love being thrifty?!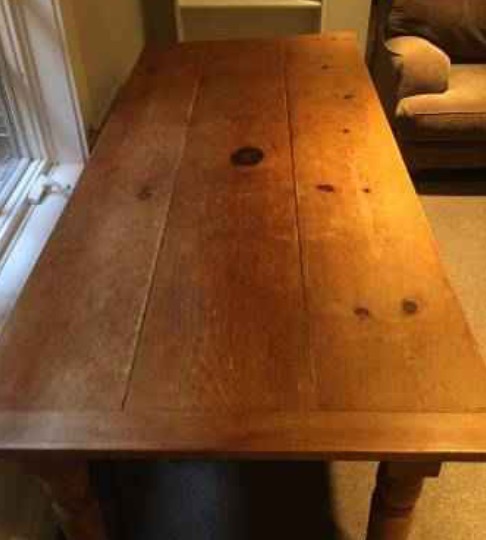 When I came across the photos online I loved most all of it BUT the yellow tone of the pine wood. I knew right away that is the one thing I would change once I got it home.  I wanted it lighter but I didn't want to paint it so that is when I turned to the professionals, and Laura from The Ironstone Nest is a genius when it comes to making over furniture!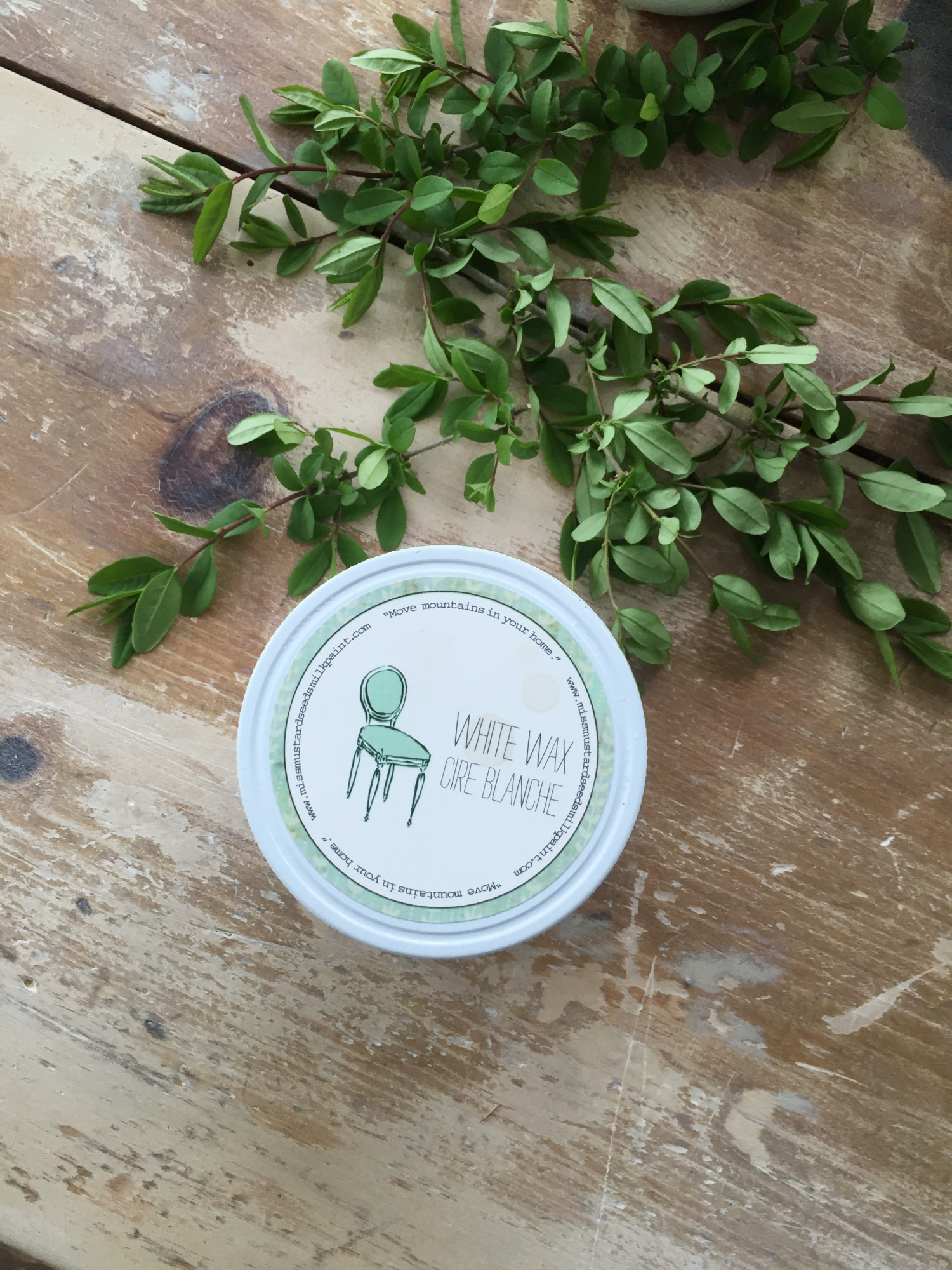 I met Laura a few years ago at one of the first vintage markets I had a booth at. Laura was instantly warm and inviting and as she showcased her techniques using Miss Mustard Seed's milk paint her talent was just as amazing as her personality! I knew she would have the perfect suggestion for what product to use on the table and just as expected, she did! She walked me through what products would be best, and was there to answer any questions I had. We ended up deciding on THIS white wax and I couldn't be happier with the results!
After using a hand sander to sand down the table, I added some white wax ta a soft cloth and rubbed it onto the raw wood. After letting it dry for about 5 minutes I buffed it with a clean cloth and then cleaned brushed it with some warm soap and water! It was so easy and I LOVE, LOVE, LOVE the finished results!
I forgot to snap a picture of applying the white wax but it really was as simple as it sounds! Here is the end result, after wiping off the wax, when I clean brushed the table with soap and water…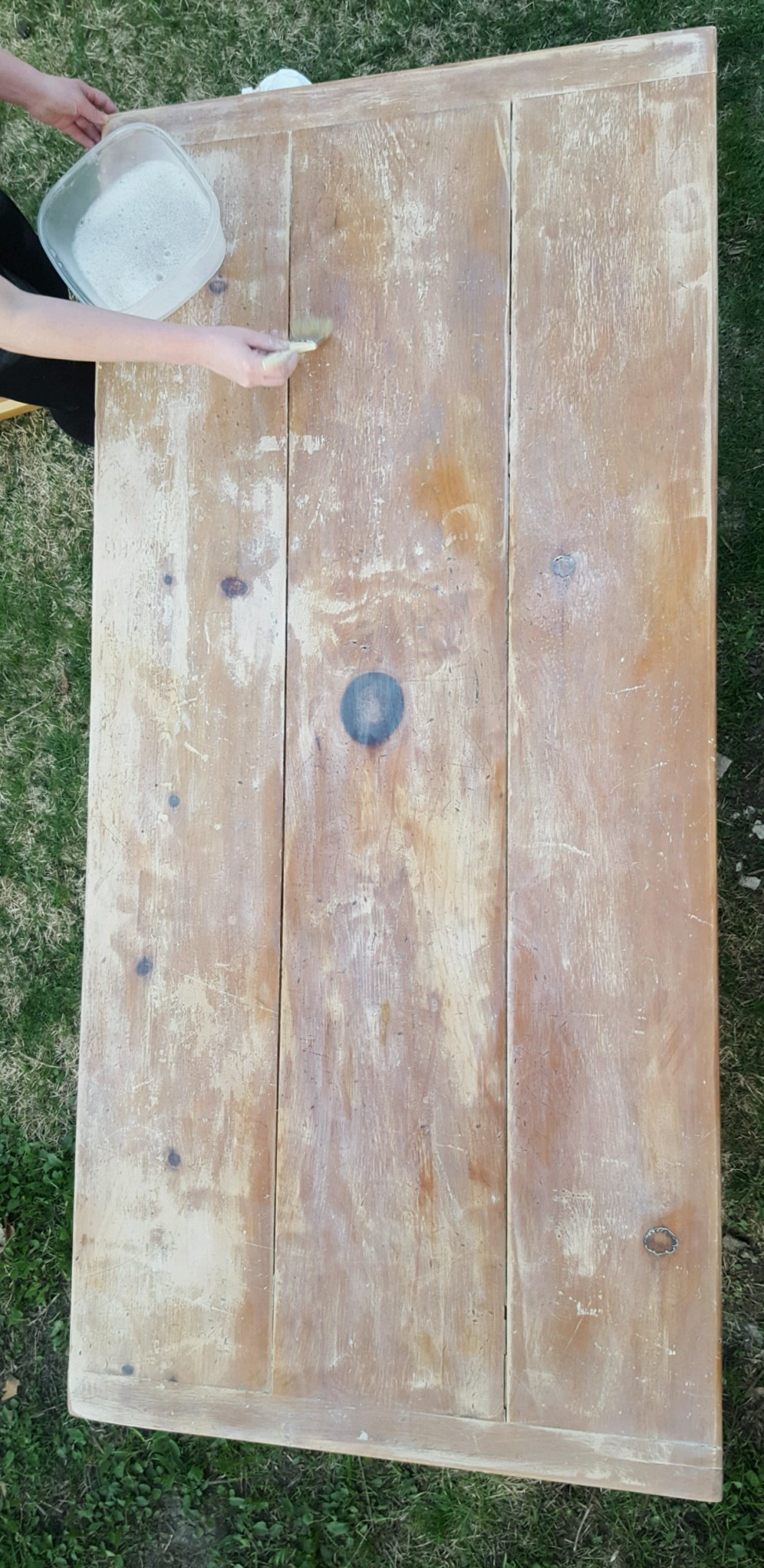 And for comparisons sake, here is a drawer from the table, AFTER I sanded it but BEFORE I applied the white wax…pretty amazing, right?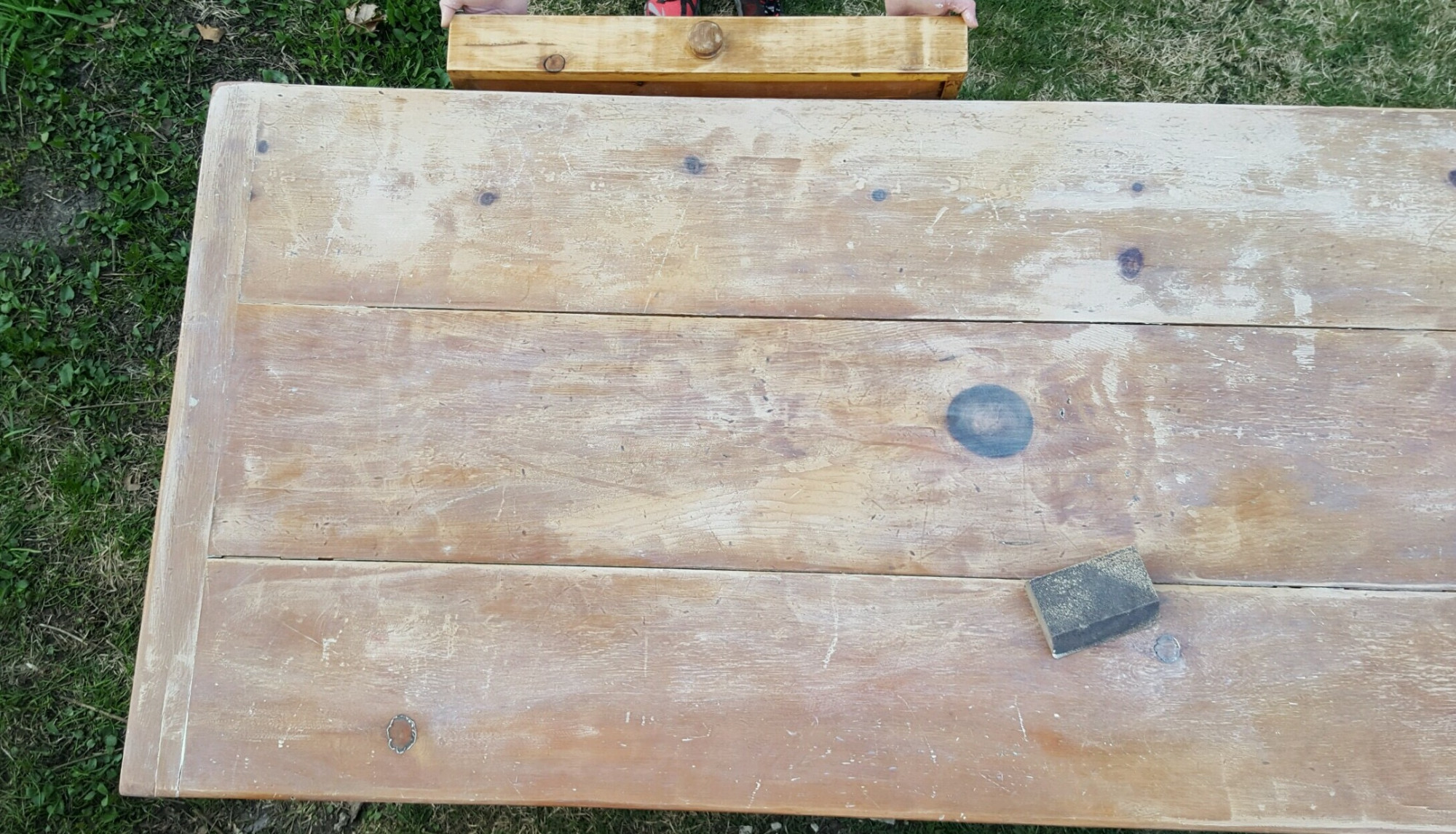 I am so happy with how it turned out and I am so incredibly grateful to Laura for all her advice and direction! If you're looking to refinish anything, trust me she's your gal! You can find her contact information HERE!
Here is our table now! I am so happy with it!
Thanks for reading along, let me know if you have any questions! xoxo