Hello Friends!
Recently I teamed up with the amazing folks at The Container Store and I have to write that their name no misnomer.
The nice people at the Oakbrook, IL location were the best!  We I began searching for how to improve our incredibly small but really tall front closet.  We had a pretty standard shelf with a coat rack and on the floor we fit in 50 pairs of shoes piled two feet deep (pun absolutely intended).  So I asked my wonderful husband to take some measurements and we headed to The Container Store!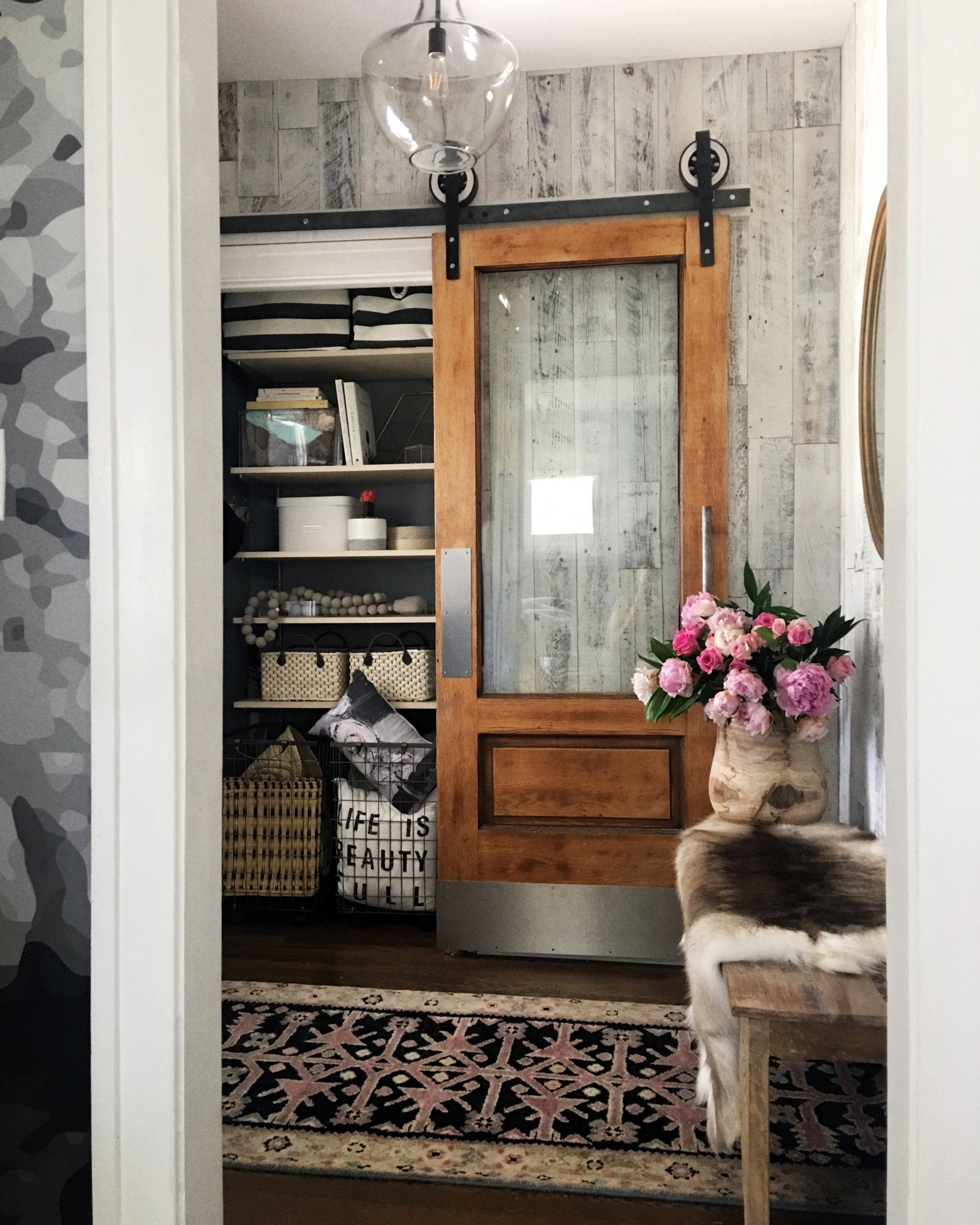 Our Closet After the TCS Magic!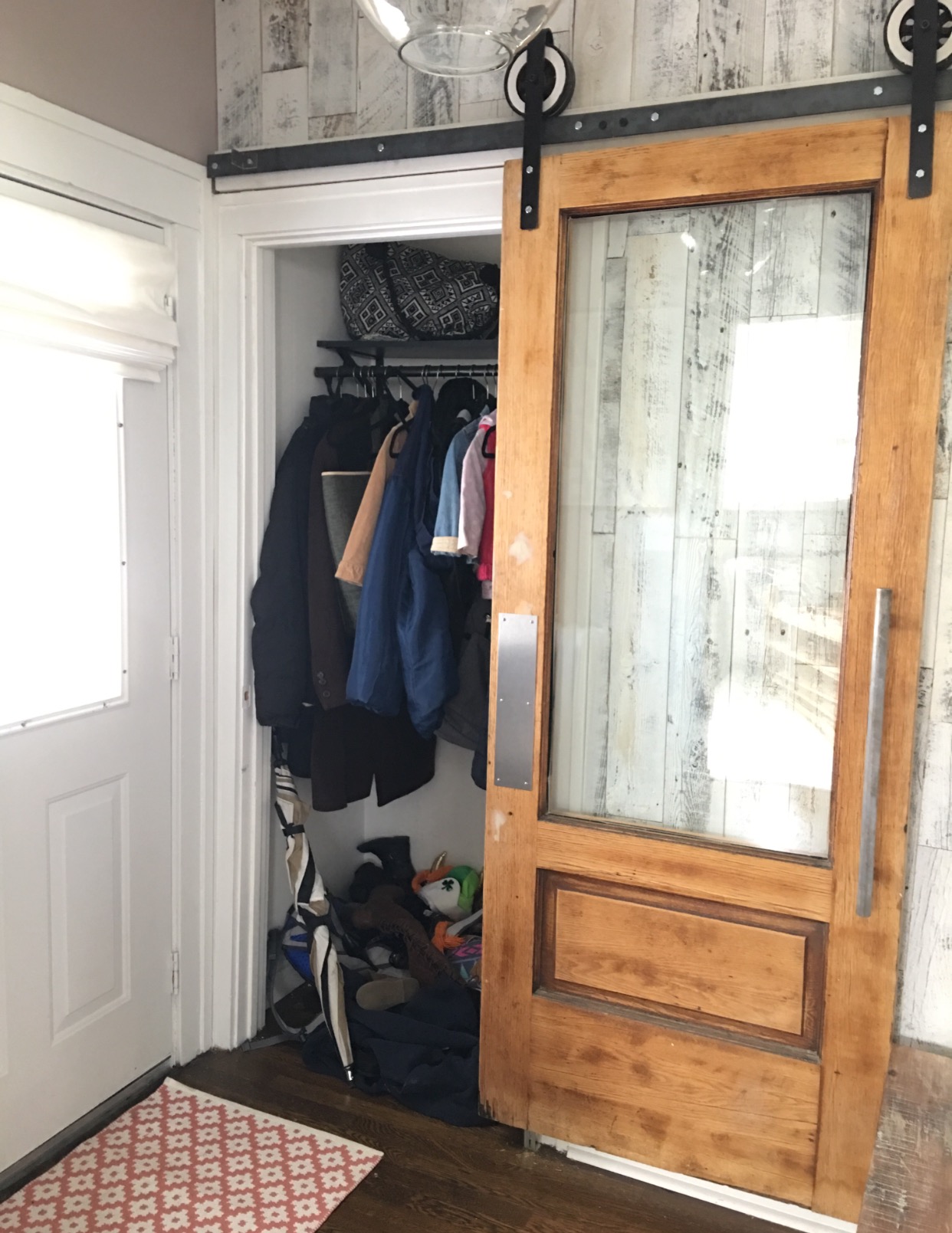 Our Poor Closet Before TCS' Help
The store had the absolutely most helpful staff members working there that day.  They we're so helpful at helping to make my vision come to life. The Elfa shelving units they suggested were the perfect solution to organizing our closet and the best part, not only were they stylish, they were super easy to install. It's apparatus consisted of one support beam placed parallel to the floor roughly seven feet high.  This beam was screwed into the structural pillars within the wall to support the weight.  From there two metal holed beams were hung from the beam.  The holes were constructed so that the individual shelves' support beams could simply be hooked into the vertical metal rods.  Once those were placed all we had to do was lay the shelves at our desired height on to the support beams and we were ready to go!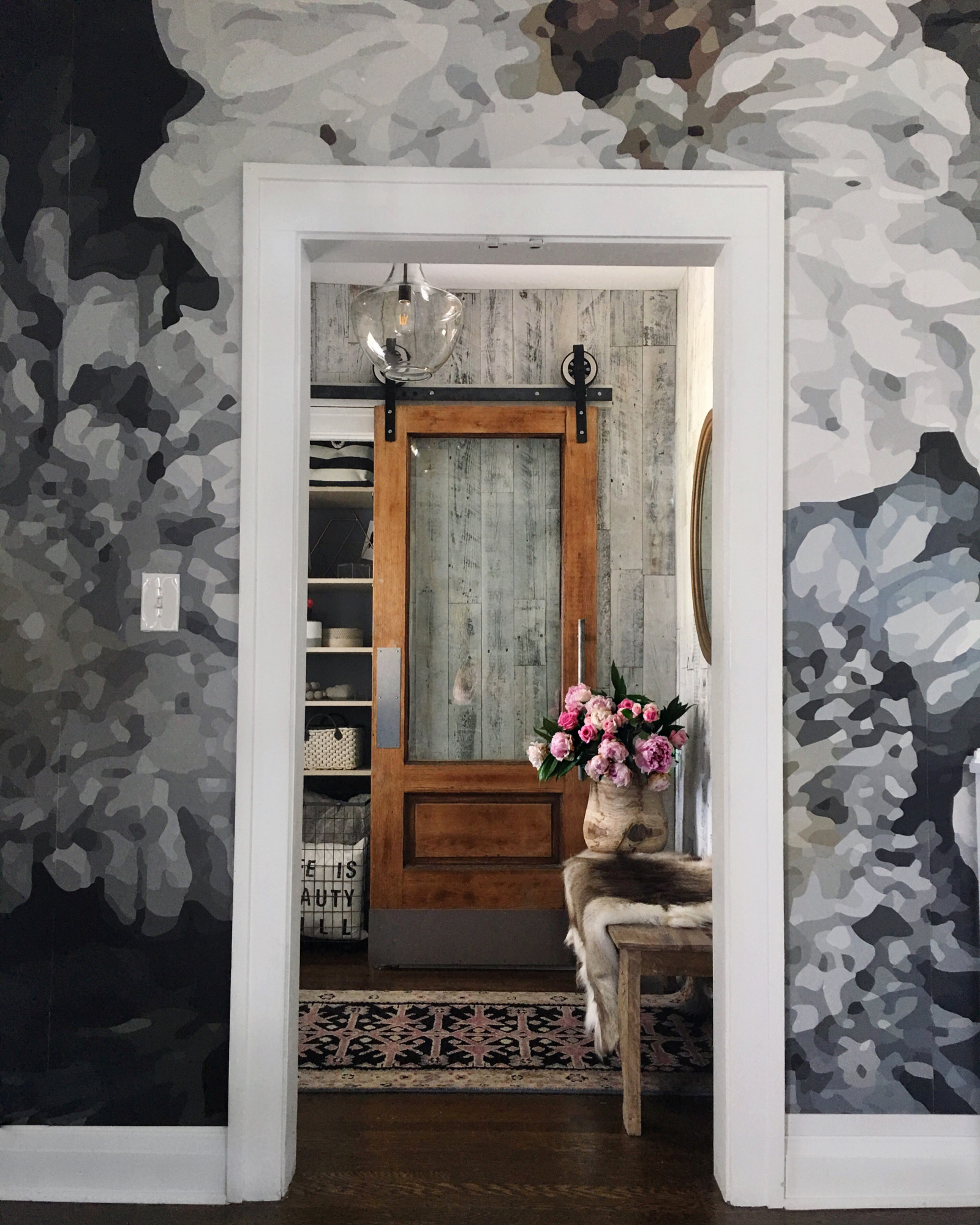 What I loved most about these shelves is that they were stylish and that was so important since our closet door is a sliding barn door with a glass window. I decorated the shelves with pretty, handy, yet practical items from The Container Store.  They have many beautiful baskets and boxes that hid ugly keys or piles of sweaters.  However, they also have clear or see thru containers that hold items that I don't mind people seeing, such as scarves and hats. The combination of the two mixed together was lovely.
In planning the girls were accommodated too, and they are so excited about their new items. They especially love the rolling hamper baskets that are located within their reach.  Whenever they get home from school they can simply dump their jackets, backpacks and shoes in to them and it still looks clean and organized without any hassle.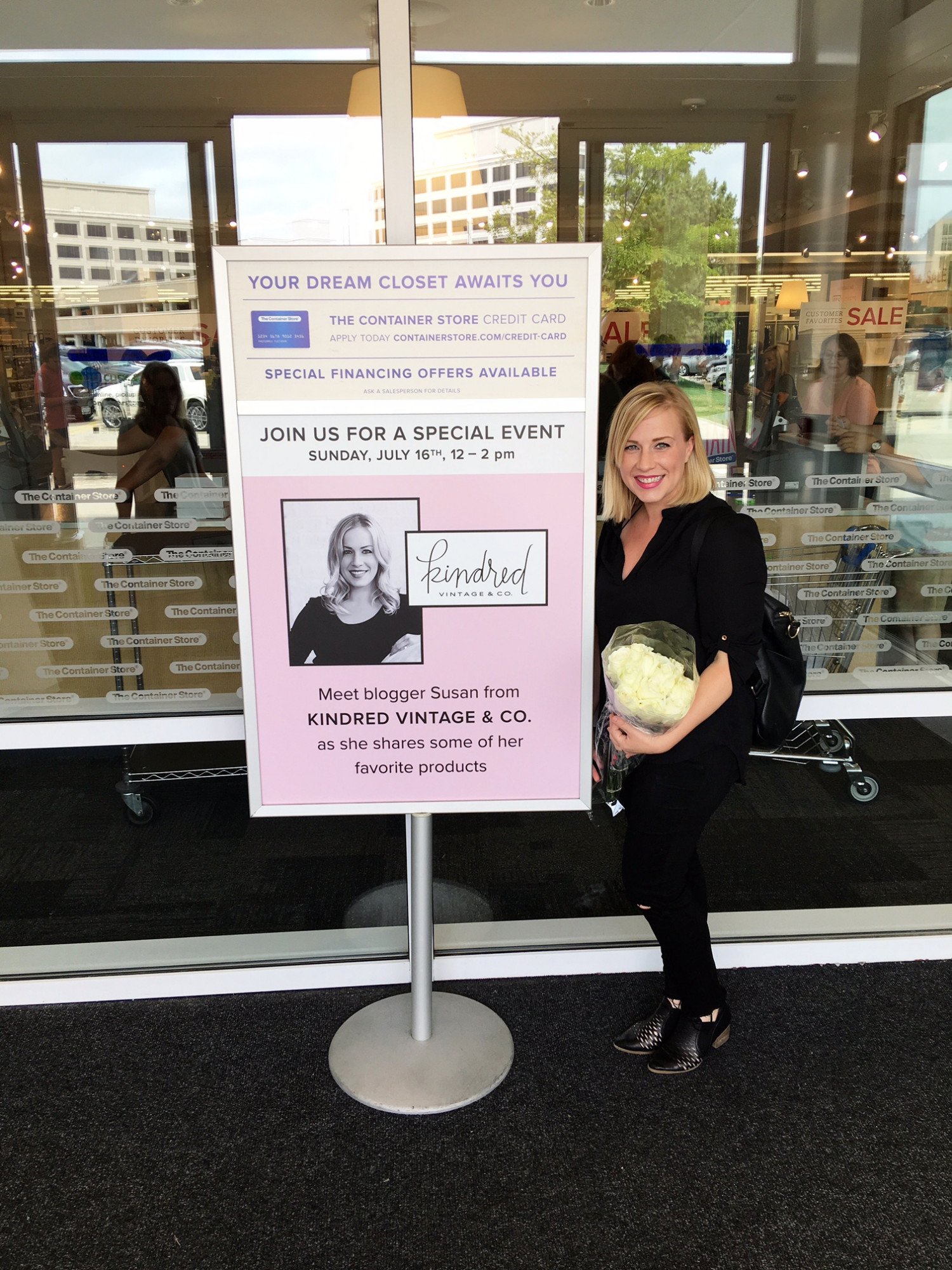 Once completed we photographed the space and shared it on instagram with you! The before and after pics were a hit!  Which then led to an amazing opportunity that I am writing to share with you! It was an honor to be contacted by The Container Store to share our closet makeover at their OakBrook, Illinois location.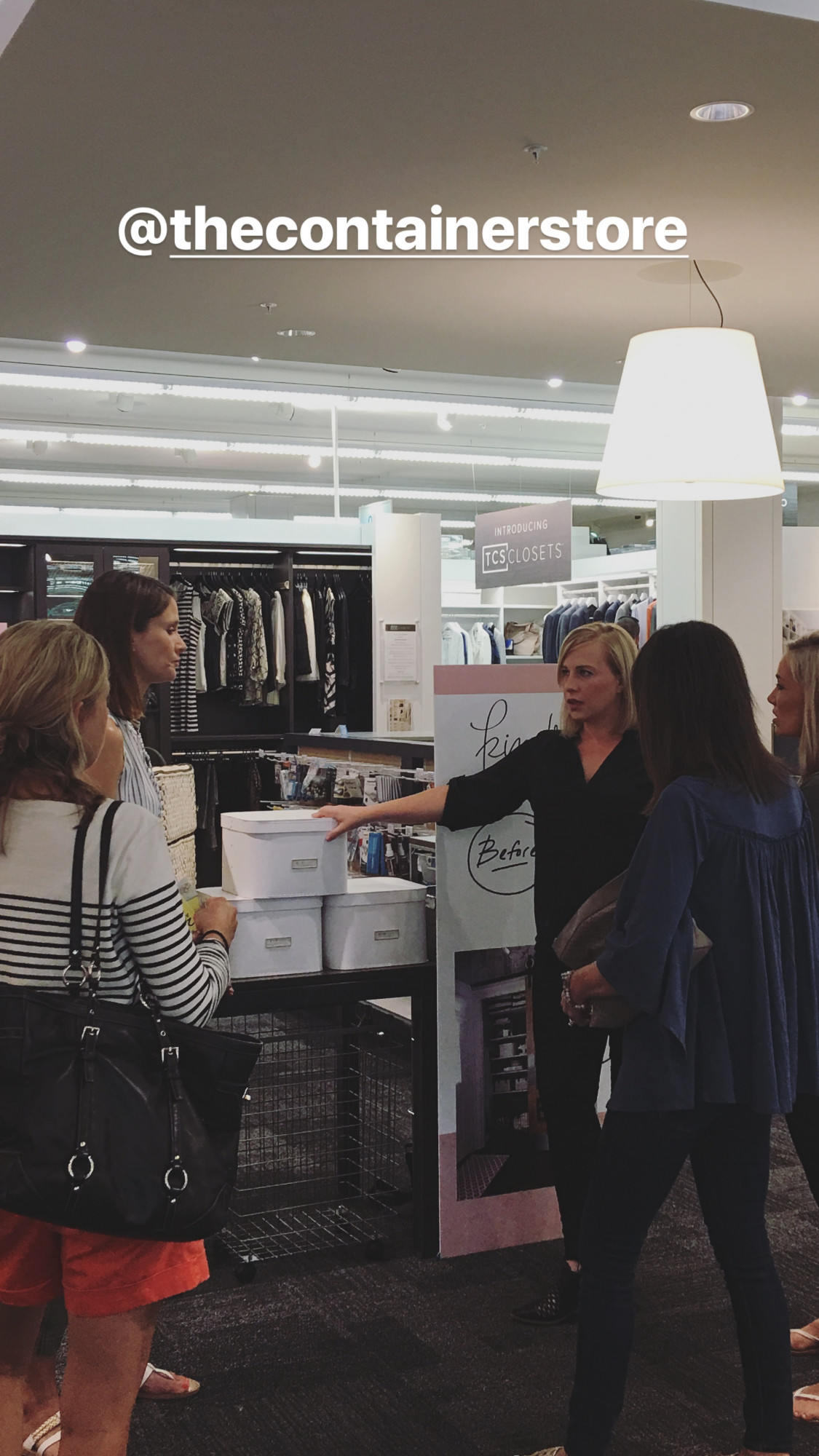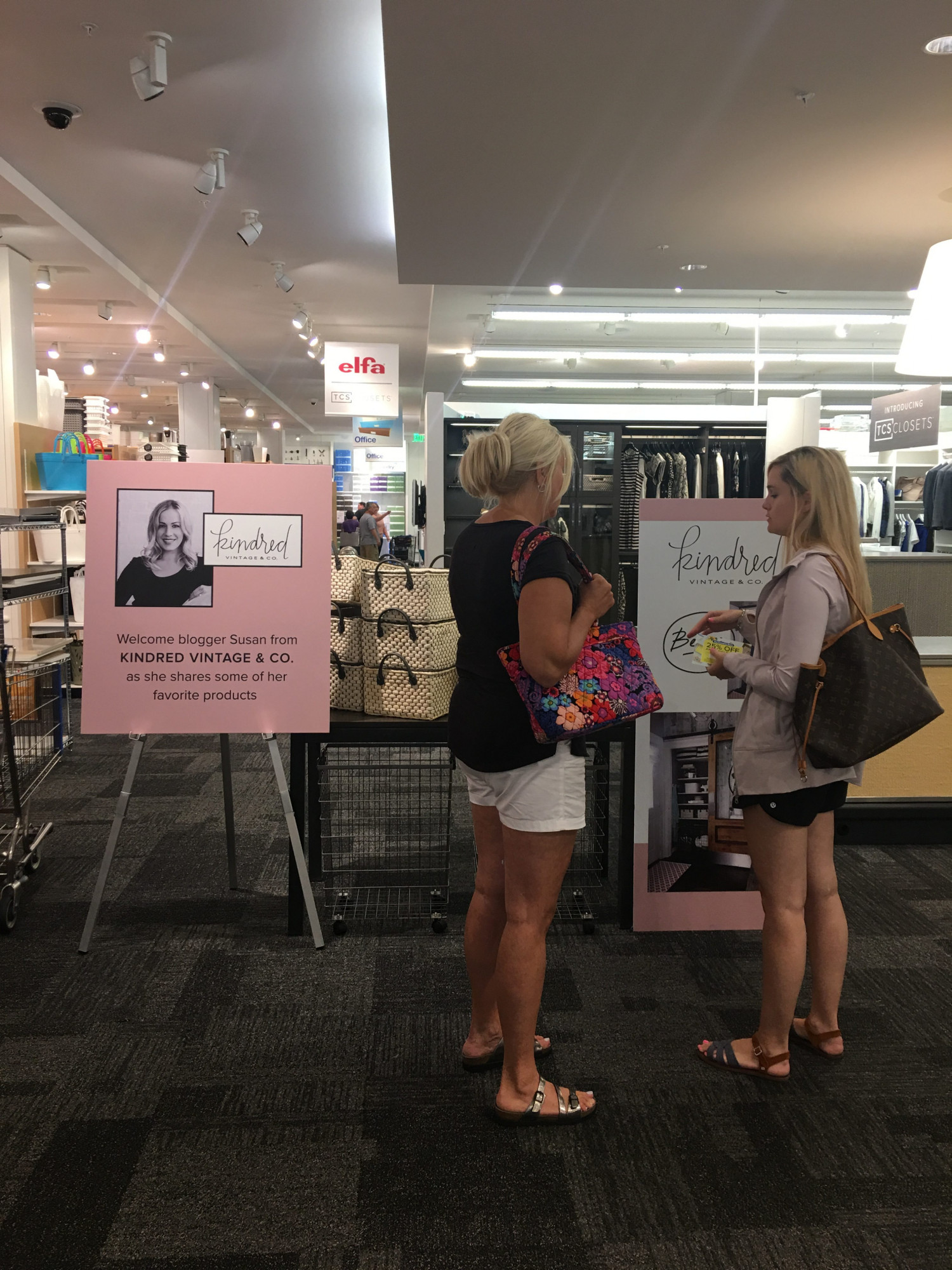 It was so great to be able to share my decorating style and ideas as their featured blogger. Meeting new friends is something I have a hard time saying no to so it was great being able to chat design ideas face to face with so many of you! Thank you for coming out to show your support and a special thank you to my sweet family and friends for stopping by and being so amazing.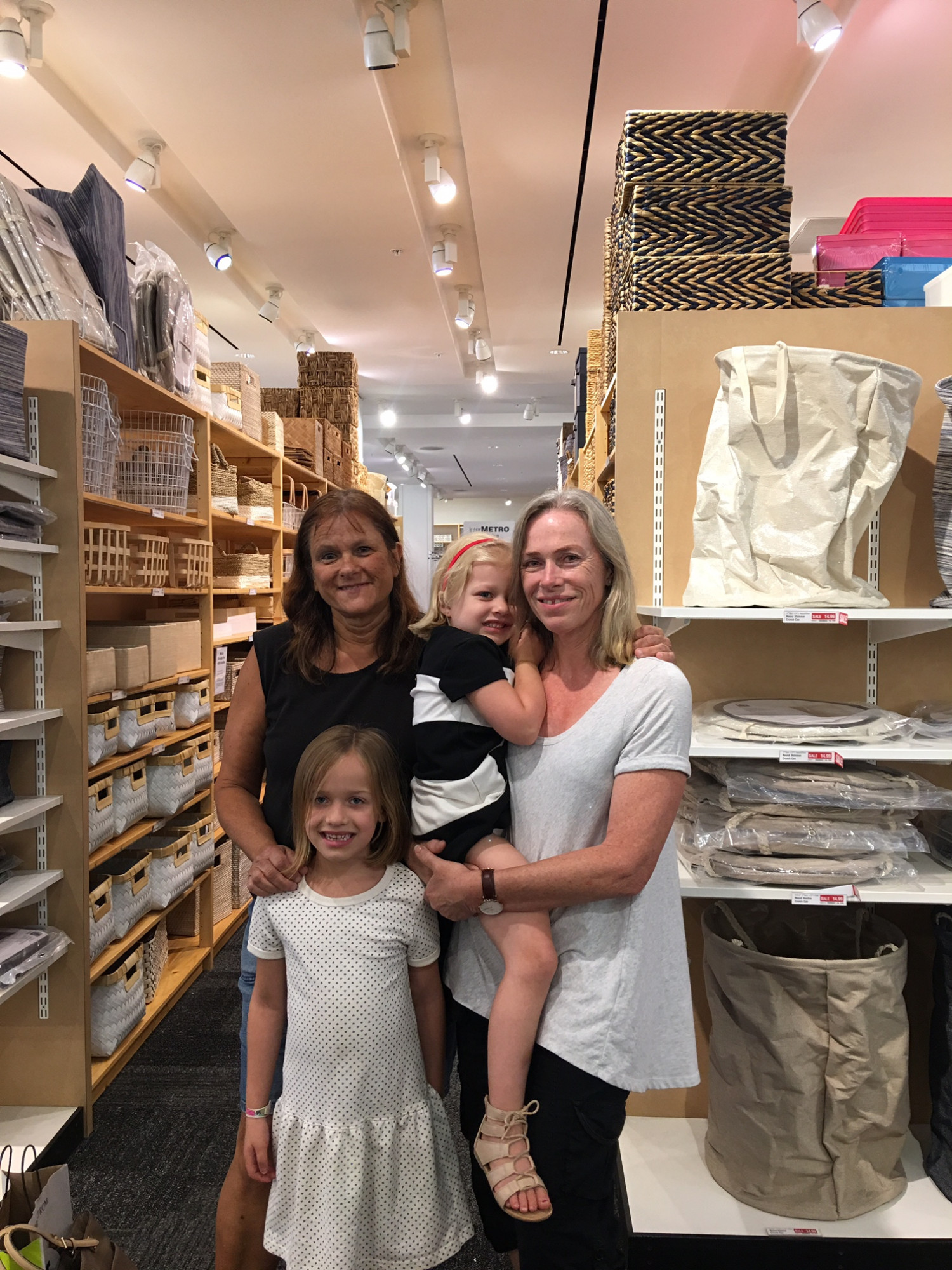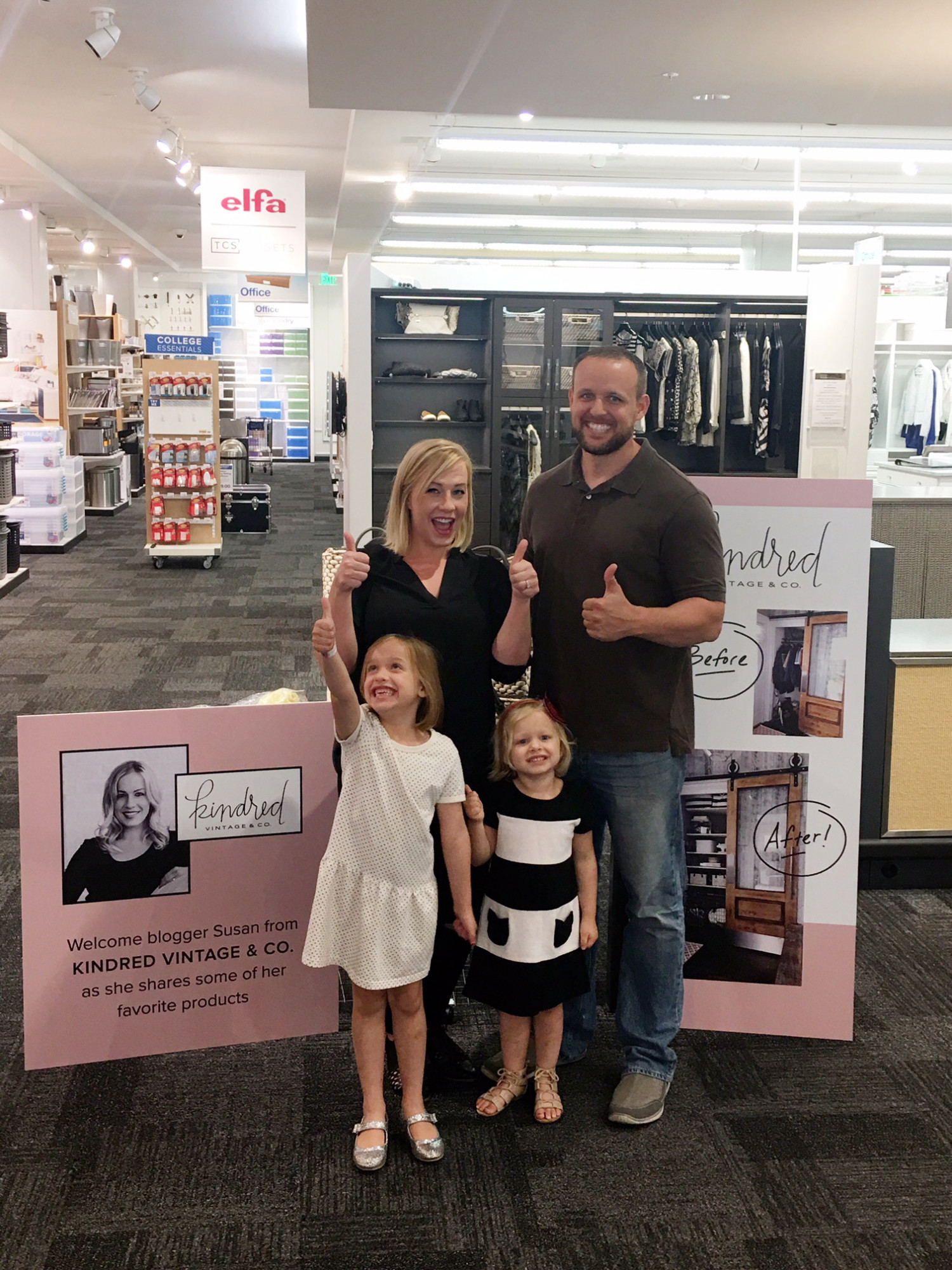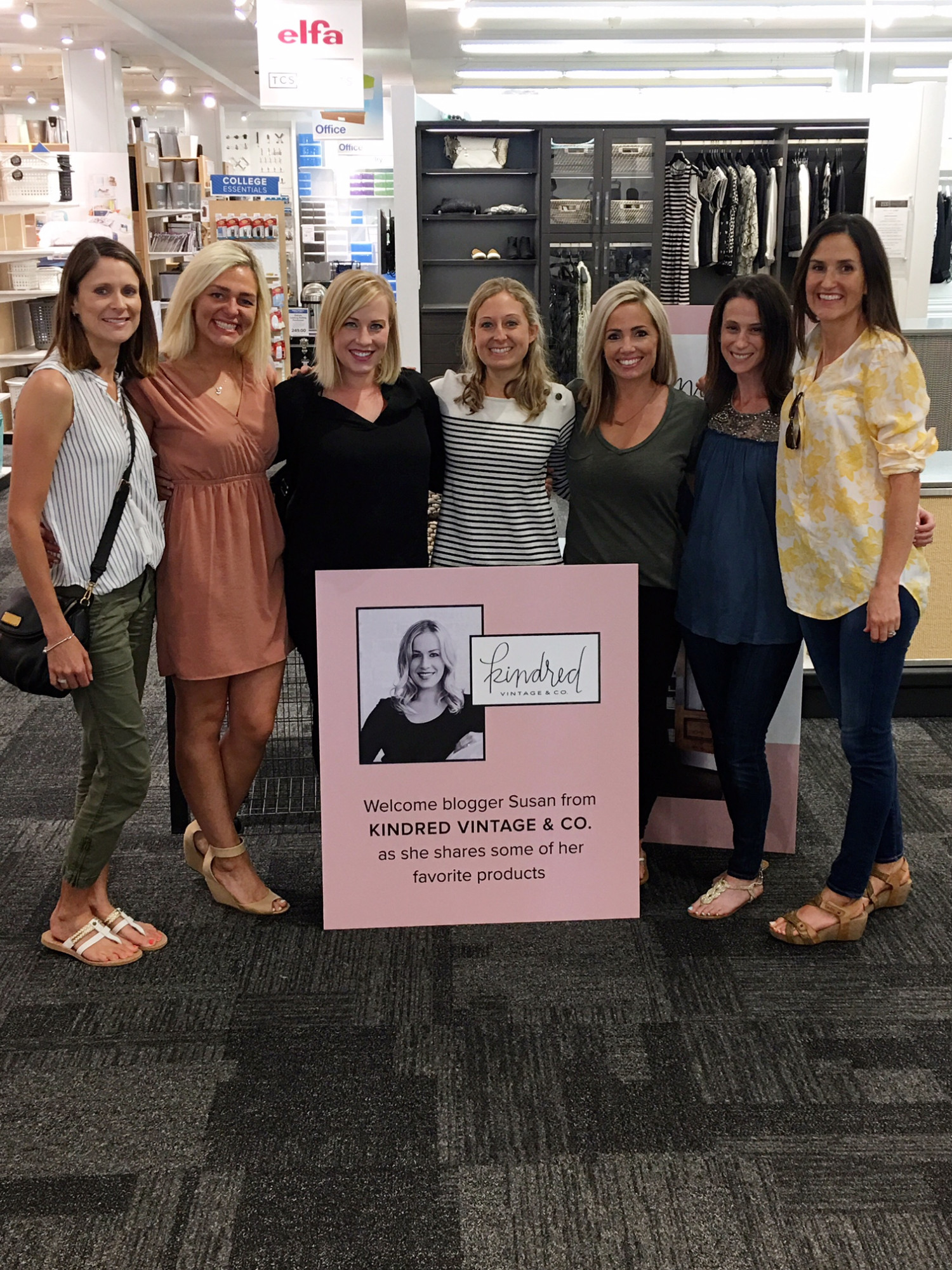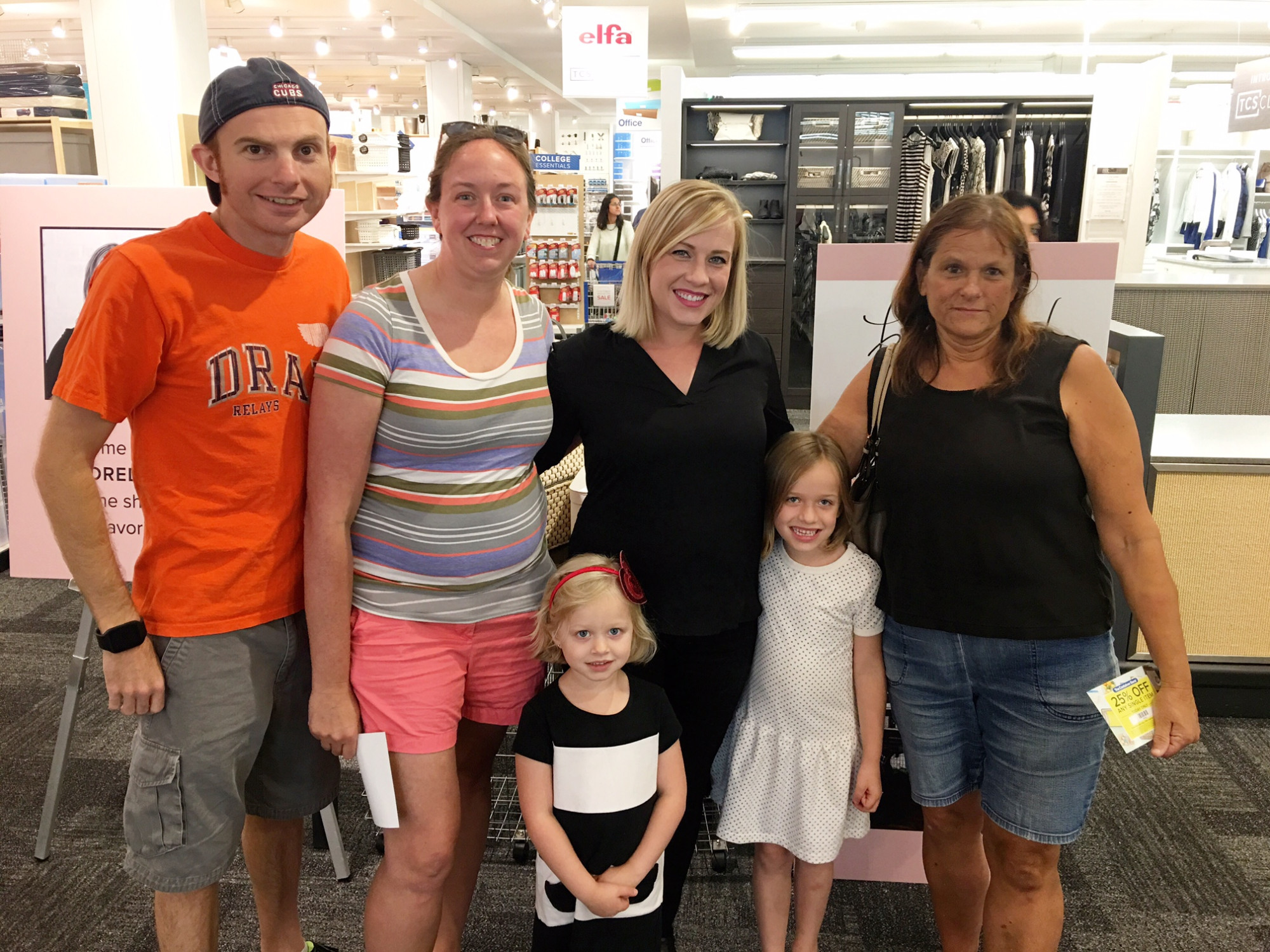 Here are a few of my favorite organization items I used within our own home, we love them and hopefully you will too!