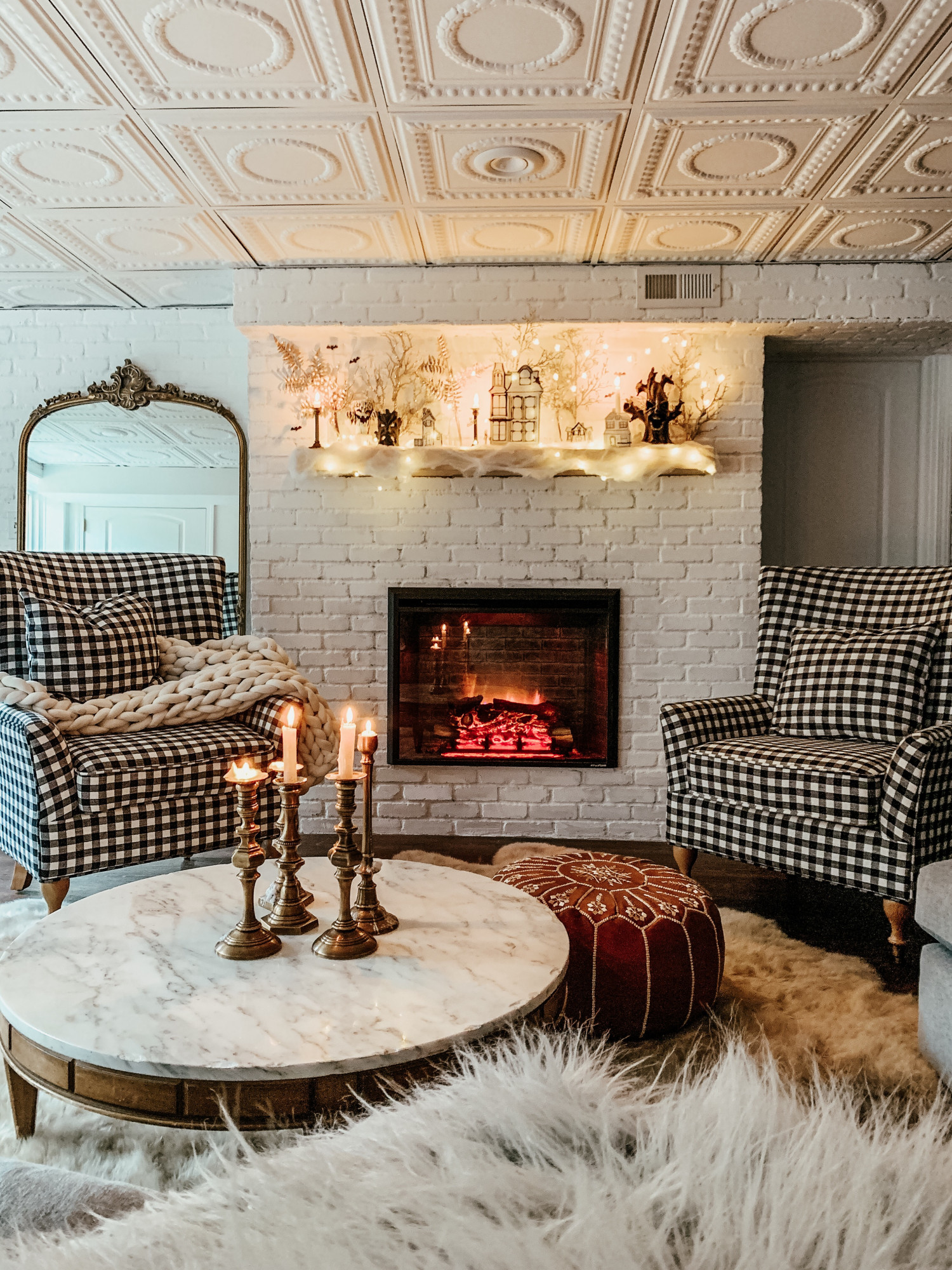 Hello friends!
Thank you for popping over to check out our spin on Halloween decor! I never really decorate for Halloween per se I mostly tend to focus on fall so it was a lot of fun creating this space!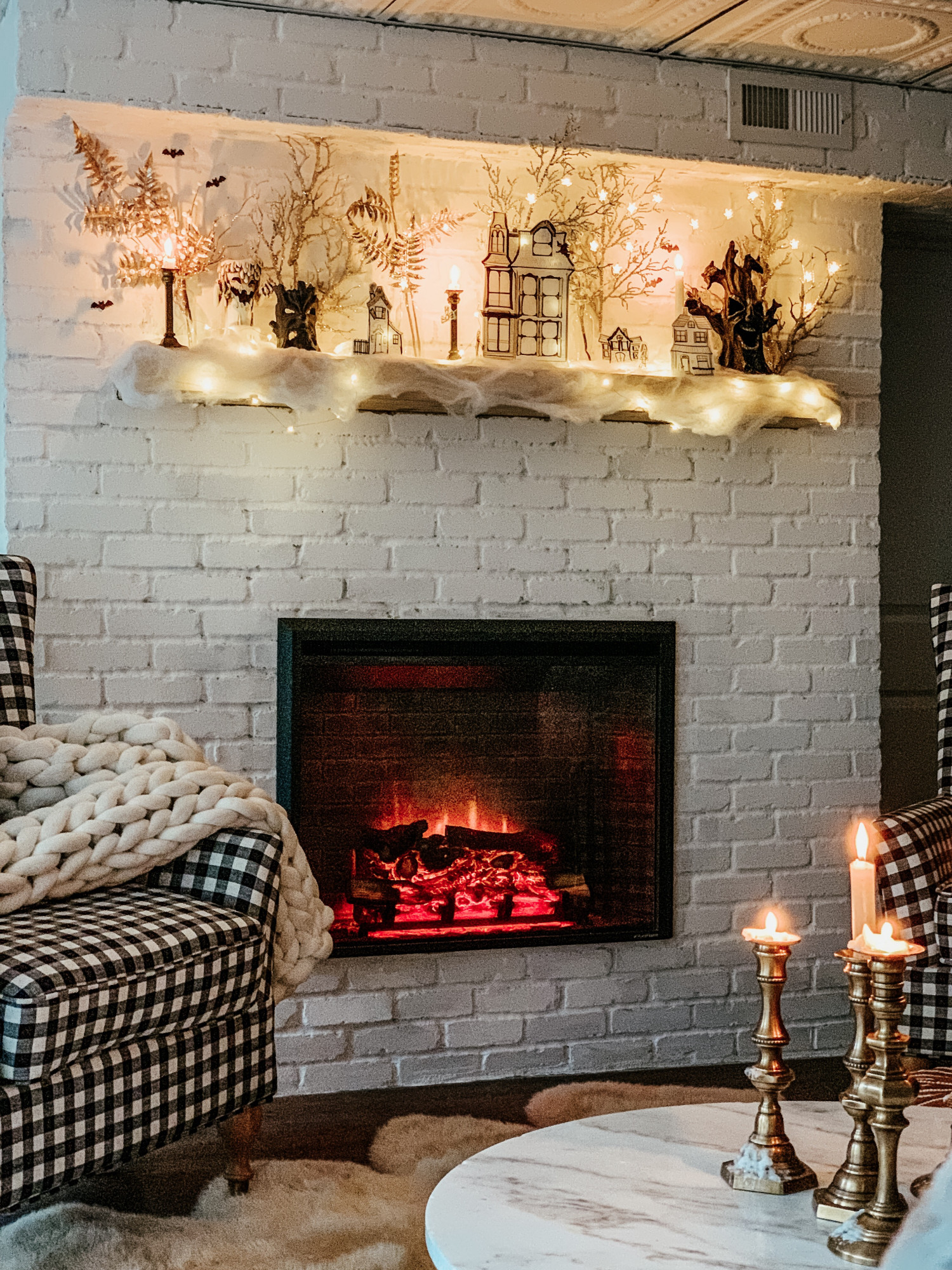 I knew I wanted to create a not too spooky scene for the girls here at home and what better place to do it then our new fireplace and mantel?! (More on this fireplace to come!)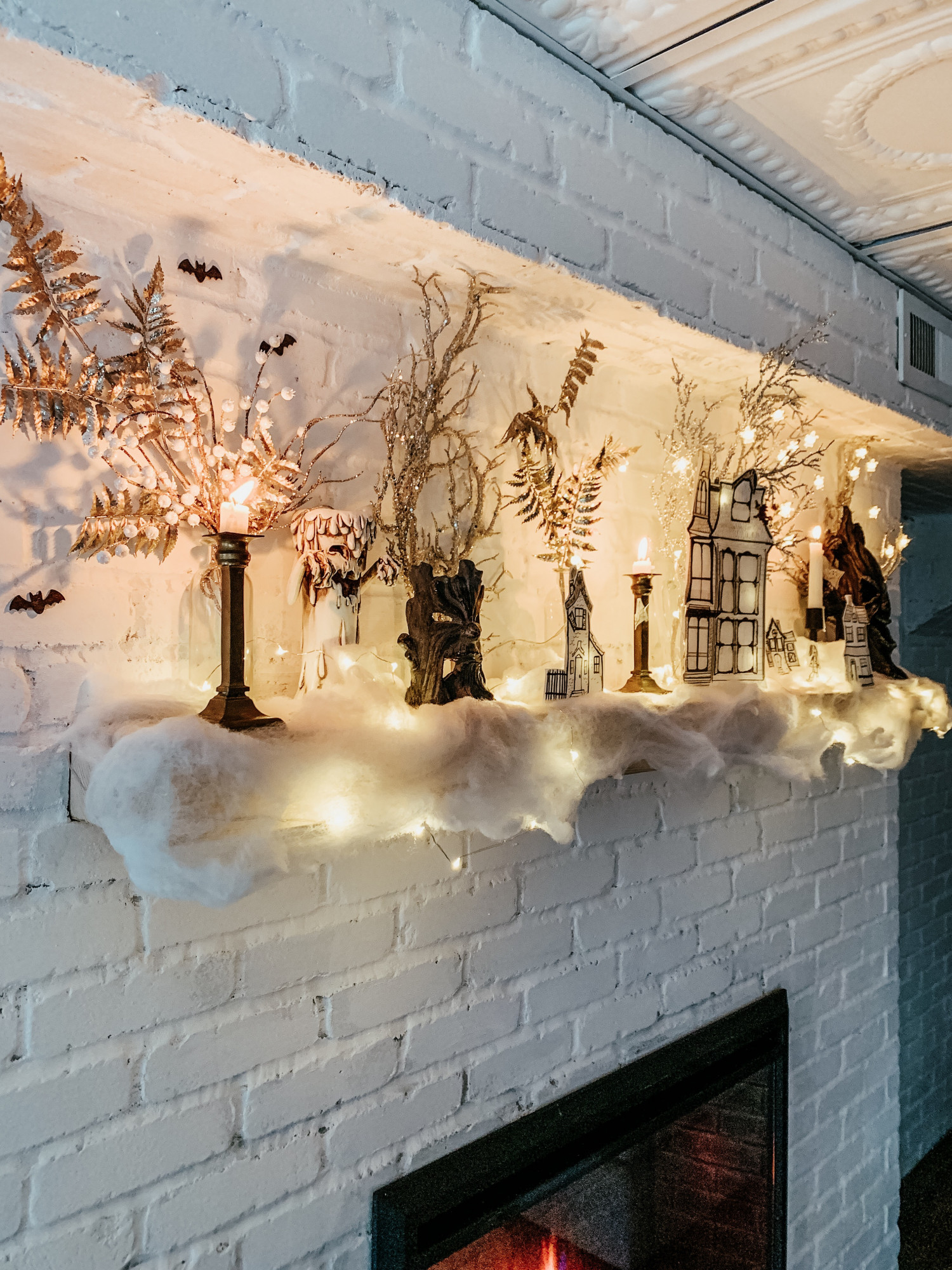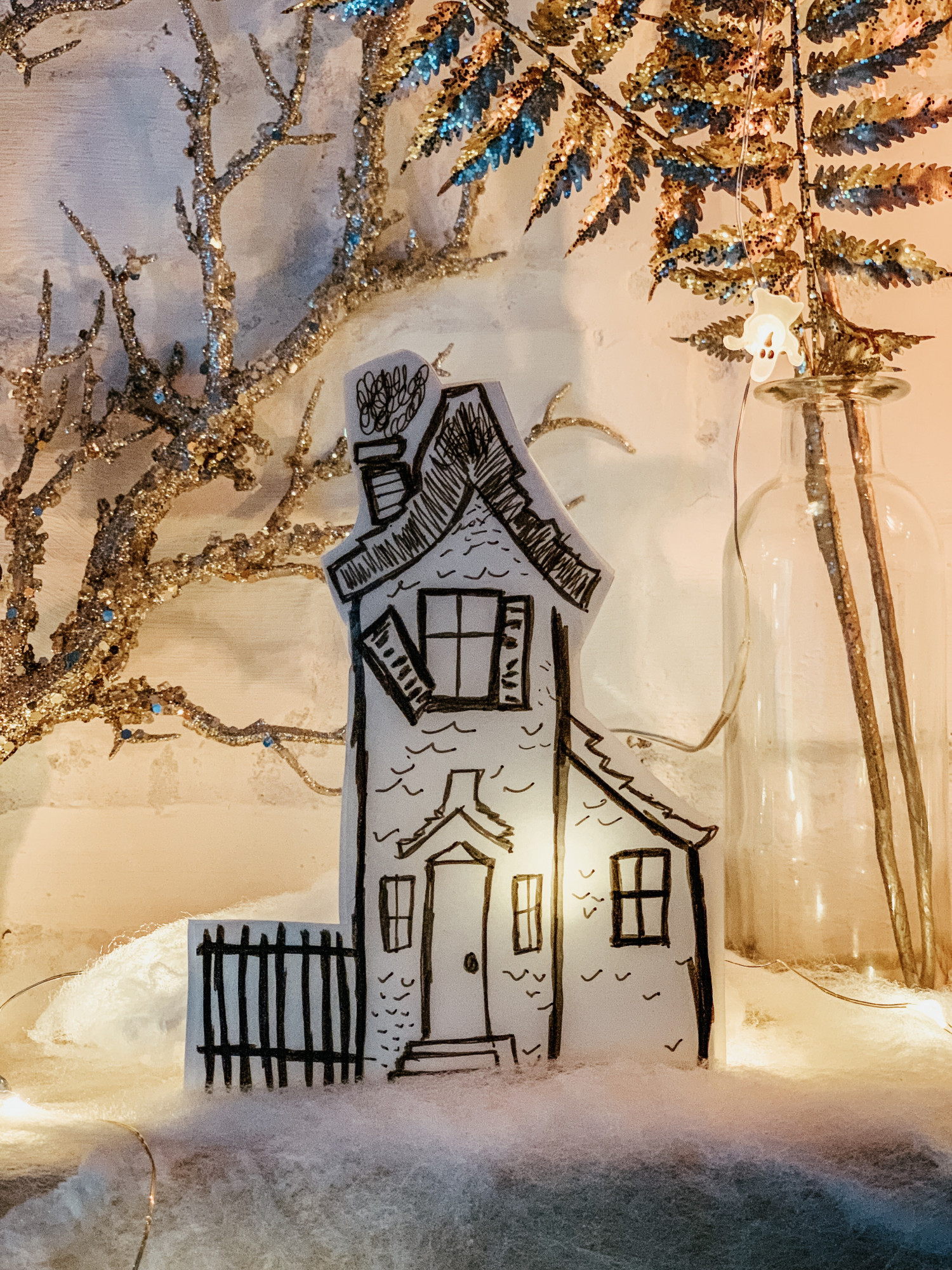 I went shopping and found some spooky trees, spiderweb material and wooden Halloween shapes. I then came across these glitter florals that reminded me so much of spooky trees. Since I was unable to find houses that I loved I decided to make them myself!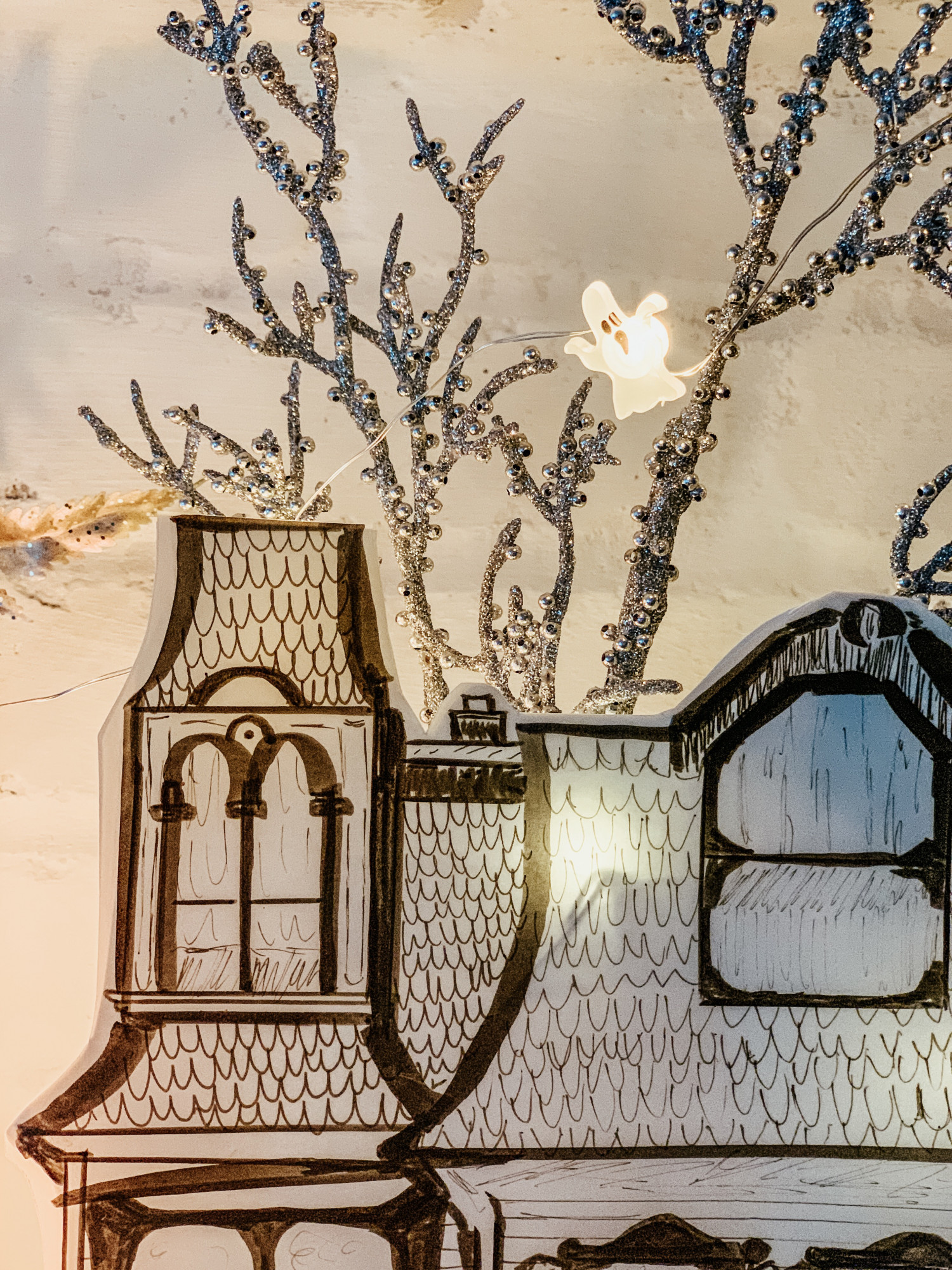 Here is your warning, I am not an artist. Ha! I do love enjoy doodling and sketching when I'm bored on the children's menu at a restaurant but that's about it. 😉 That said, i had so much fun dreaming up this space. I grabbed a Halloween book of ours and got to work. I like to look at an image and then recreate and dream it up my own way on paper, I find it easier to focus that way!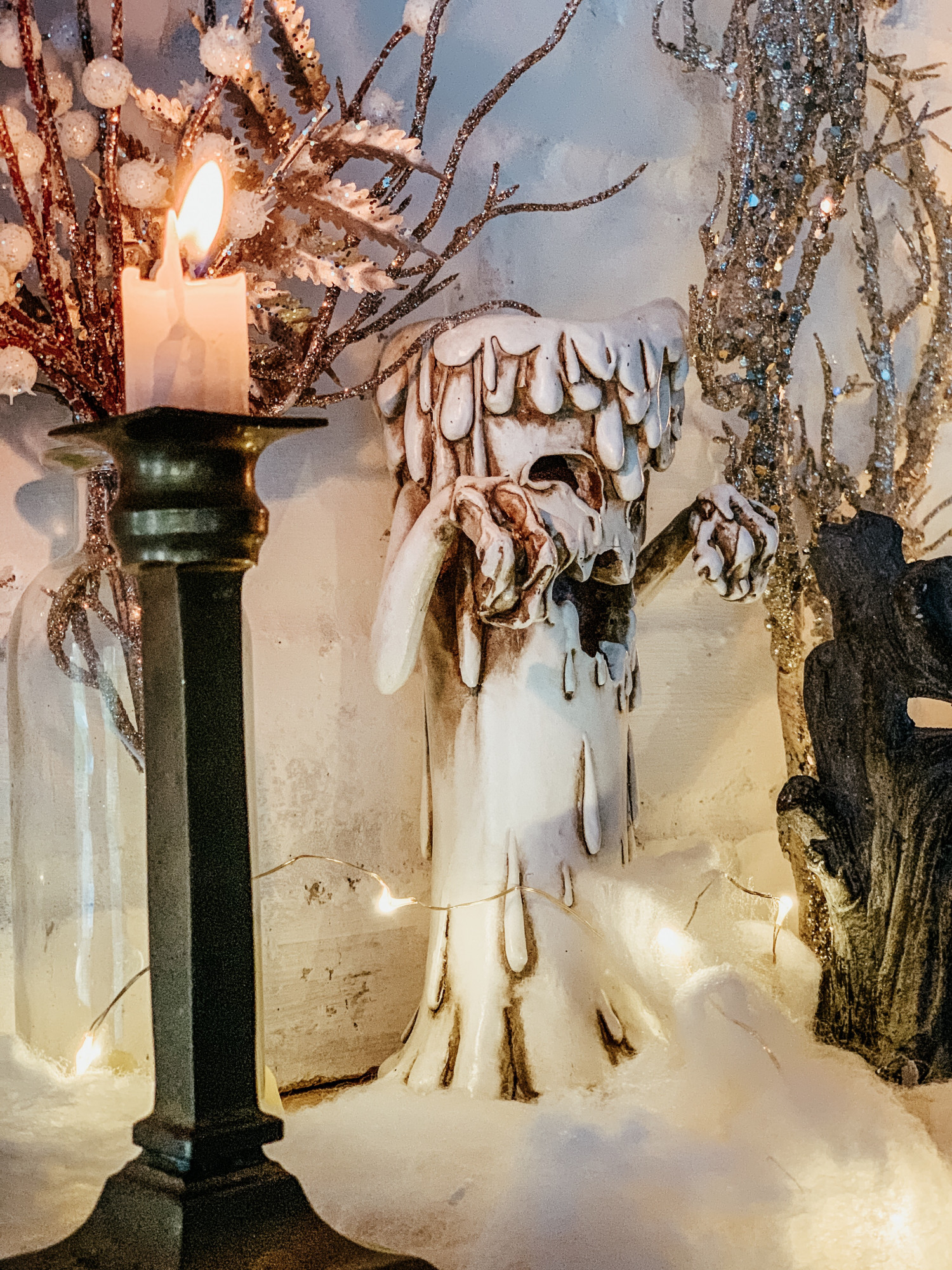 About an hour later I had a big haunted mansion and these smaller haunted houses. Our girls drew little spooky characters and bats besides me and our haunted scene was ready!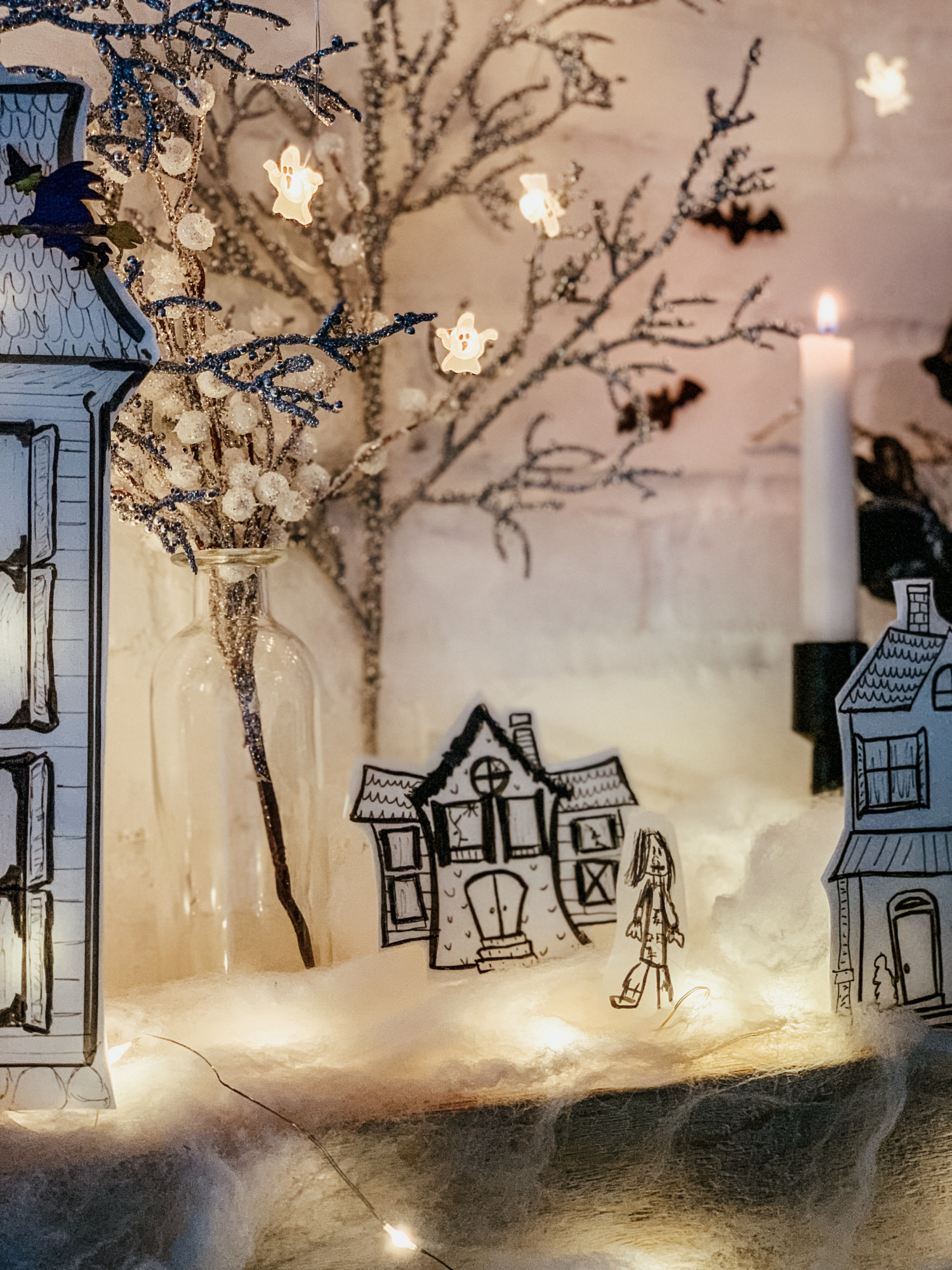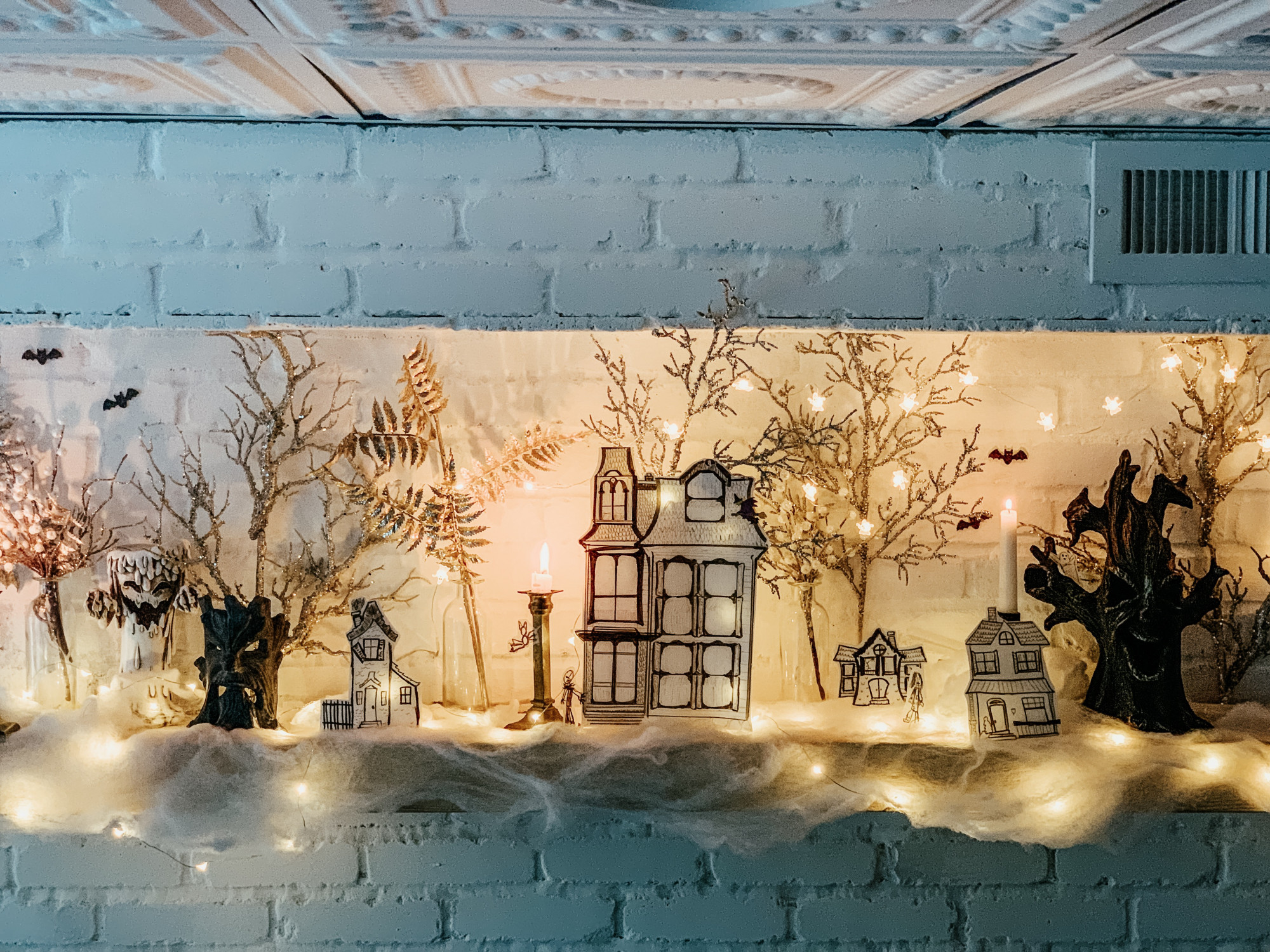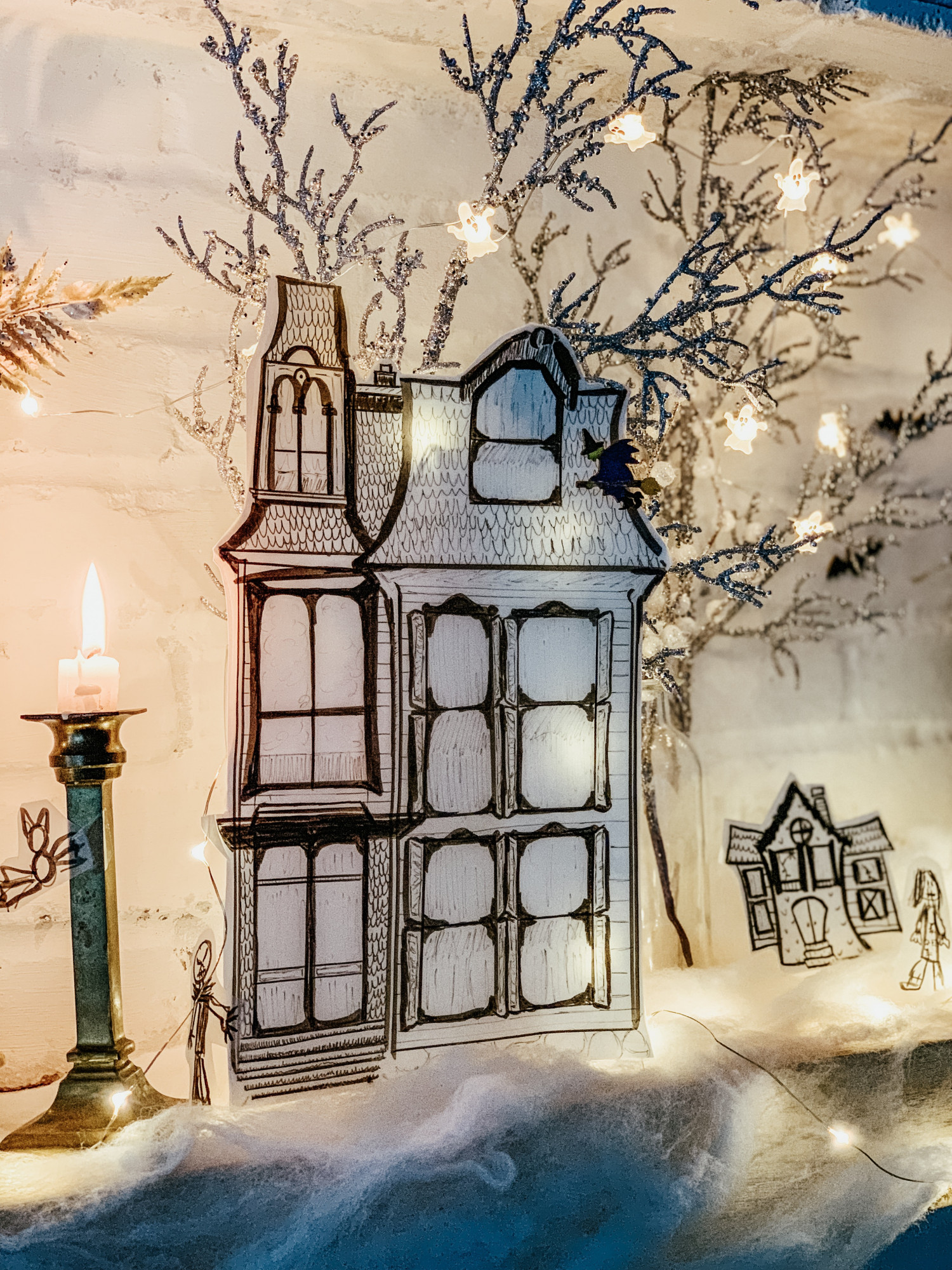 I laid out some string lights and the paper creations started to glow! I loved this little eerie surprise. The way it all came together was great!
Creating a Halloween scene doesn't have to be gory or overly scary. Just do whatever it is that fits your family and home! I had no clue how this would turn out but I am happy with the playful and mysterious scene we get have on display for the month! But what I love even more than that was the fact that I got to create this with my daughters. It also helps that it wasn't outrageously expensive!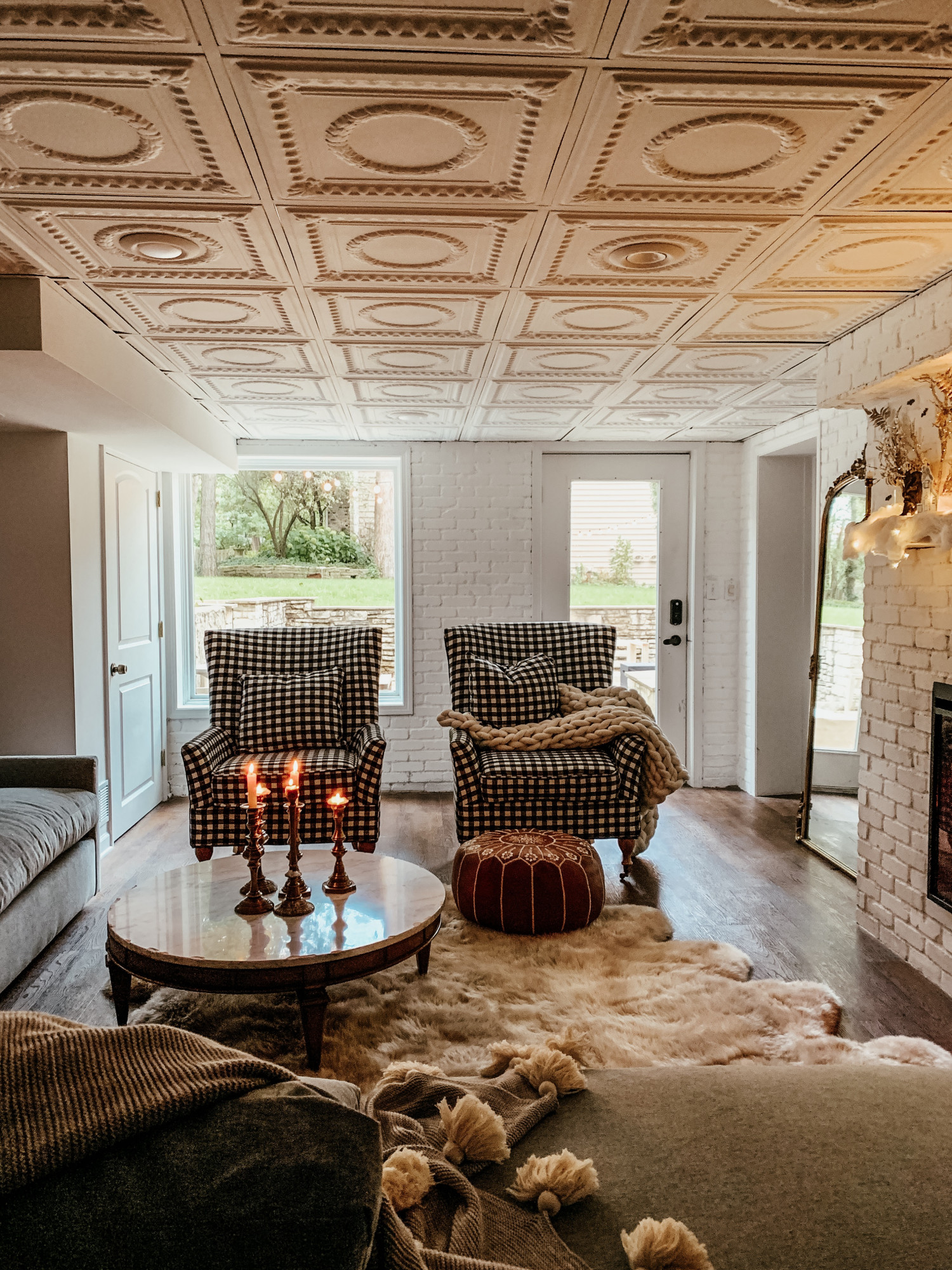 Make sure to check out these fabulous ladies below for some more Halloween inspiration and ideas! Thank you Kristen, for inviting me to join in on today's tour! Happy haunting!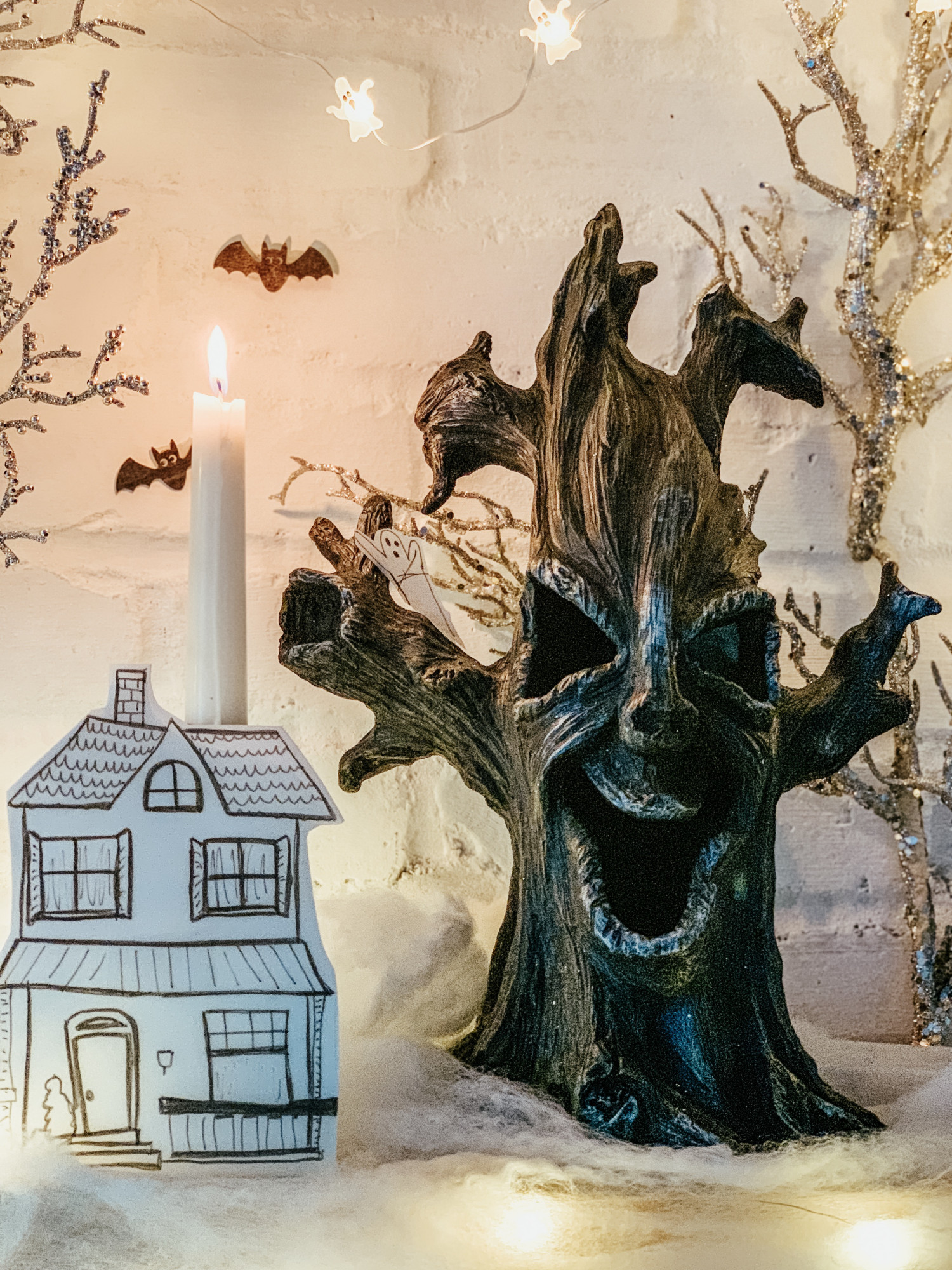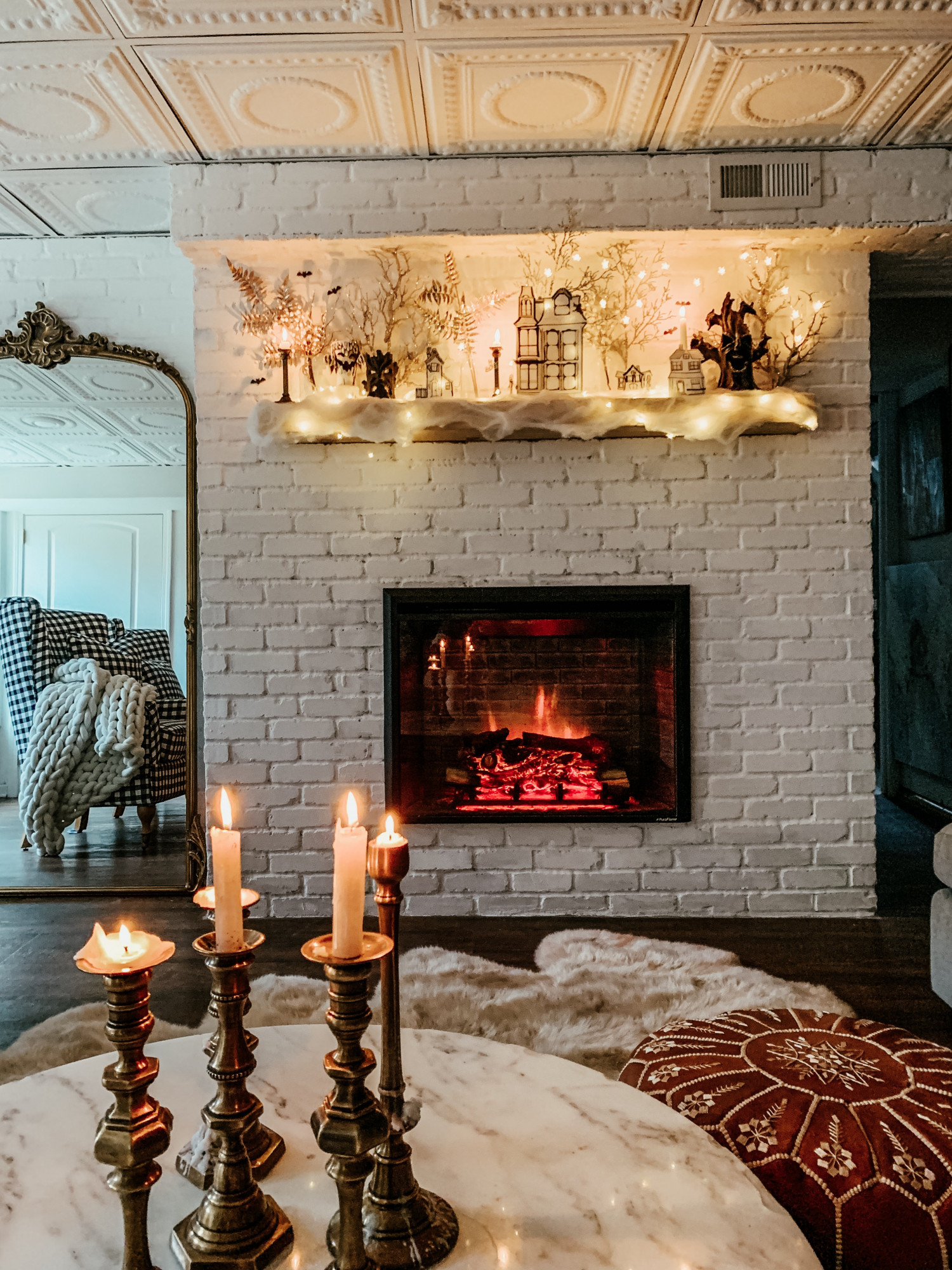 Ella Claire & Co. | So Much Better With Age | Taryn Whiteaker | Live Laugh Rowe | Kindred Vintage
Nest of Posies | Twelve On Main | Nick + Alicia | Paint Me Pink | Town and Country Living
Zevy Joy | My Sweet Savannah | Kelly Elko | The Wicker House | Sagehill Cottage