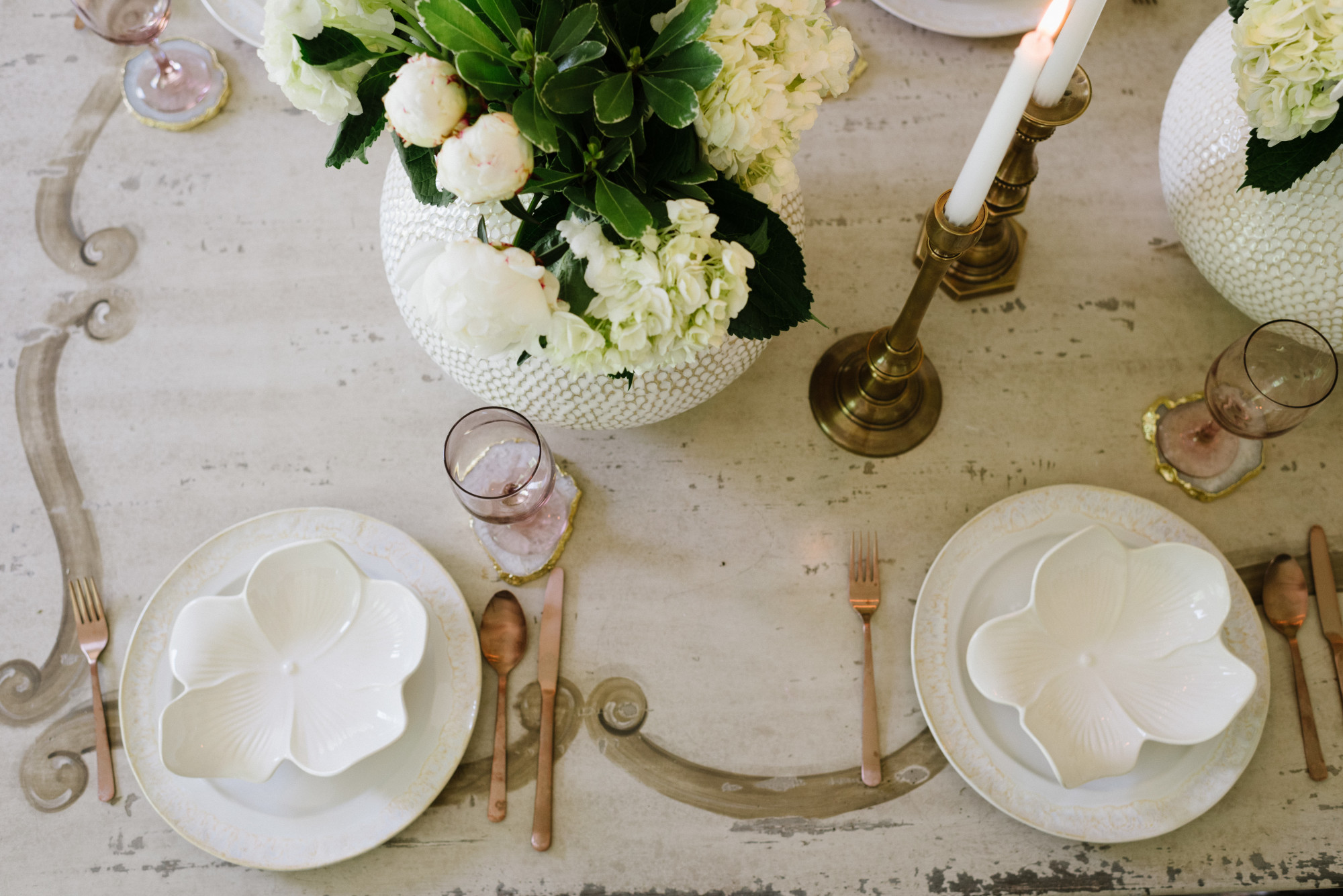 photo by Sharon Hughes Photography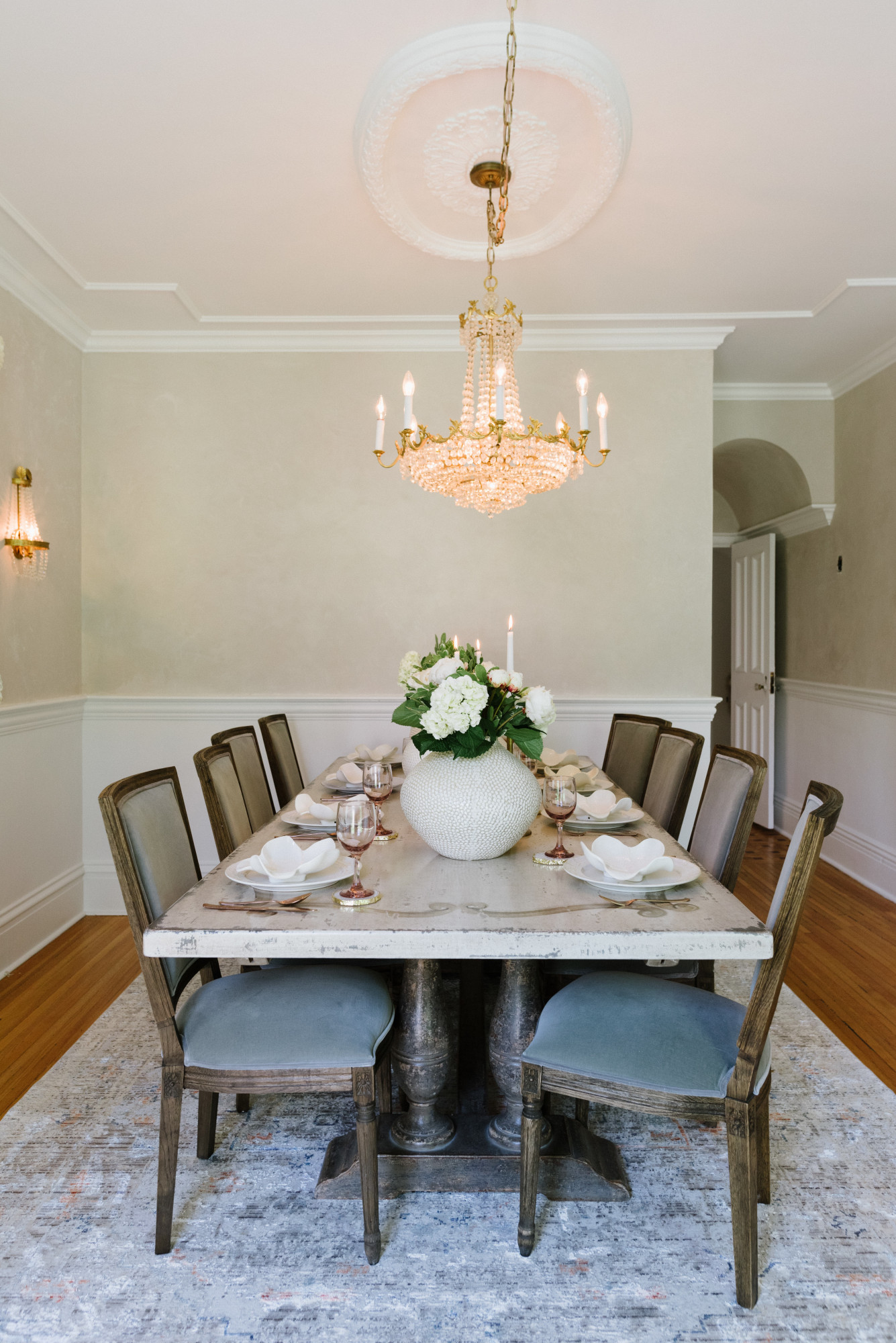 photo by Sharon Hughes Photography
When I think of furniture I look past the simple functionality of it. I look to see the life allowed by each piece and the emotions that I get from enjoying having it in my home. This is a concept that I've struggled to put into words but here is how I can best describe it: 
Functionally, a chair is only a place to sit, a table place to eat, and a desk is where one works. But to me, a chair is where I snuggle with my girls. A table is shared meals with friends and family. And a desk is where ideas come to life. So when I think of how my family, my home, and myself will be affected by the furniture I bring into my "space", I realize how important build quality, artistic meaning, and how well a piece integrates itself with other décor are when deciding whether or not to purchase.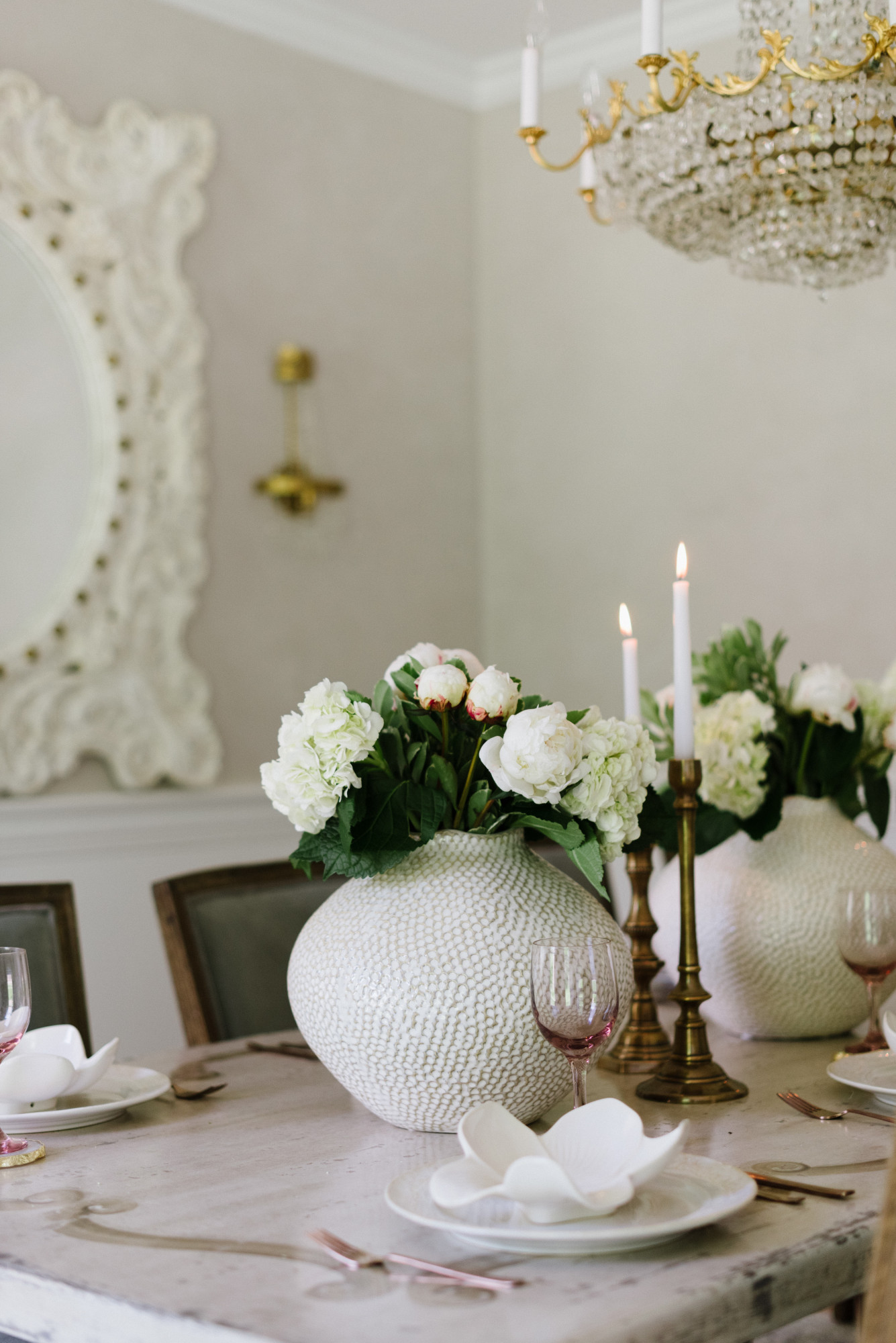 photo by Sharon Hughes Photography
When we traveled to Arhaus in Cleveland my husband and I got to experience something one of a kind. Arhaus was hosting the master craftsmen from the Italian family behind the Bell'arte collection. Yes, you read that right. The Bell'Arte collection is made by one Italian family who leads a workshop of master craftsmen, and craftswomen (his two daughters work in the studio) to handcraft furniture masterpieces.
While there Rob and I got to watch several of the artisans build, paint, and distress a wide variety of furniture pieces. You can see how these Italian maestros gracefully paint the tabletops, distress them with rocks, and proudly sign each piece. It was just truly incredible! To achieve their truly remarkable furniture, the artisans utilize a 24 step process which is all done by hand alone. So impressive to witness!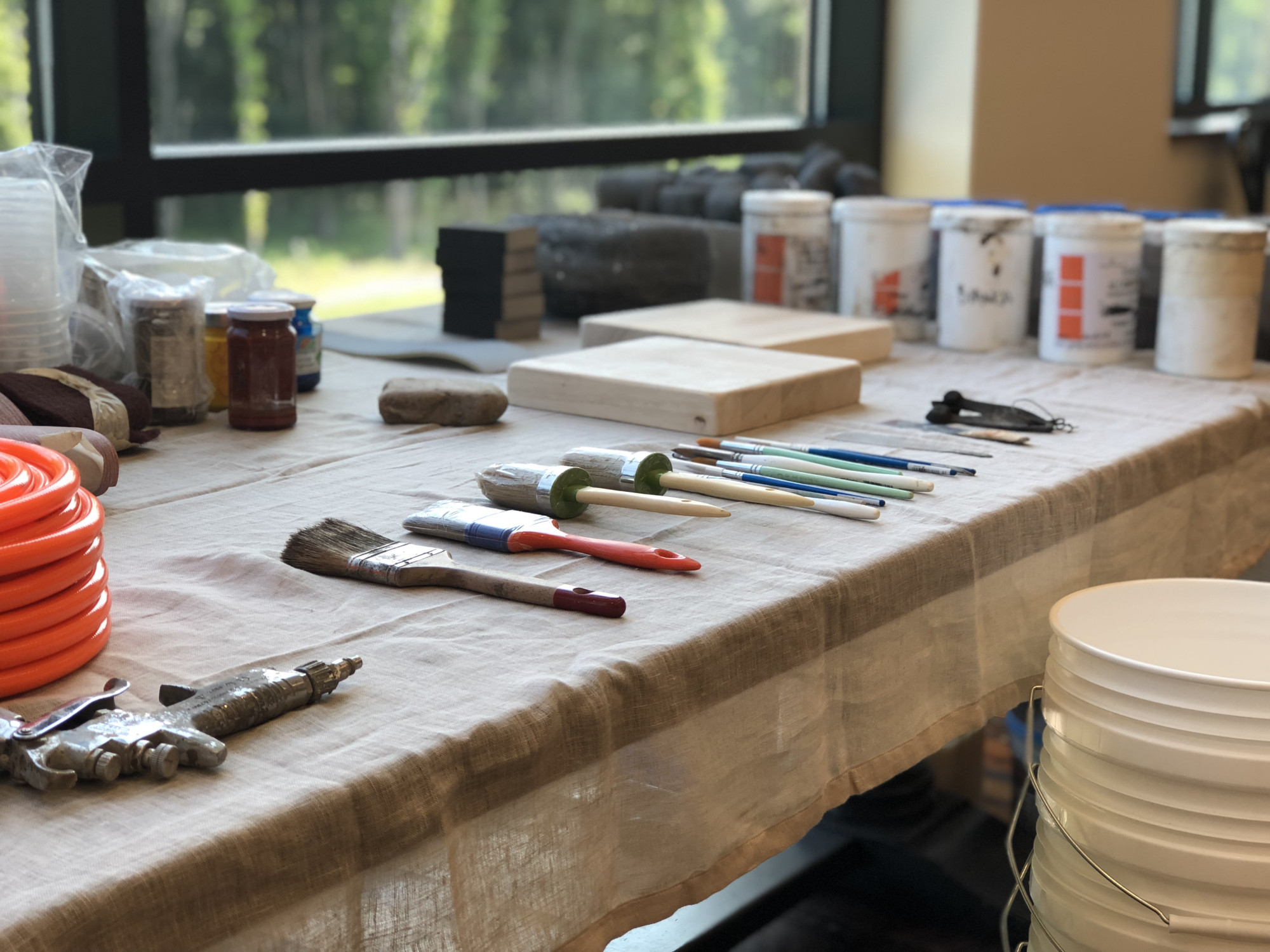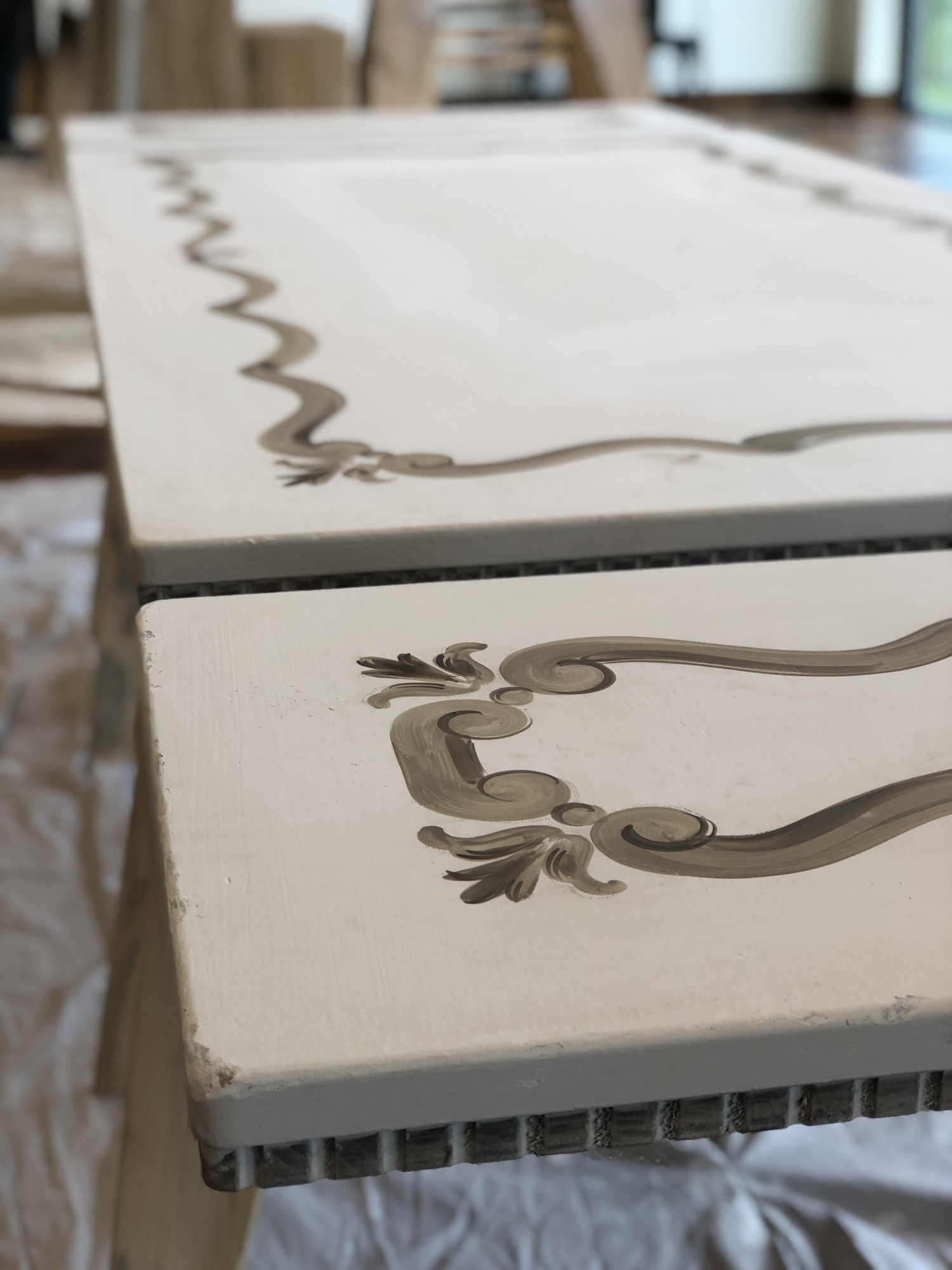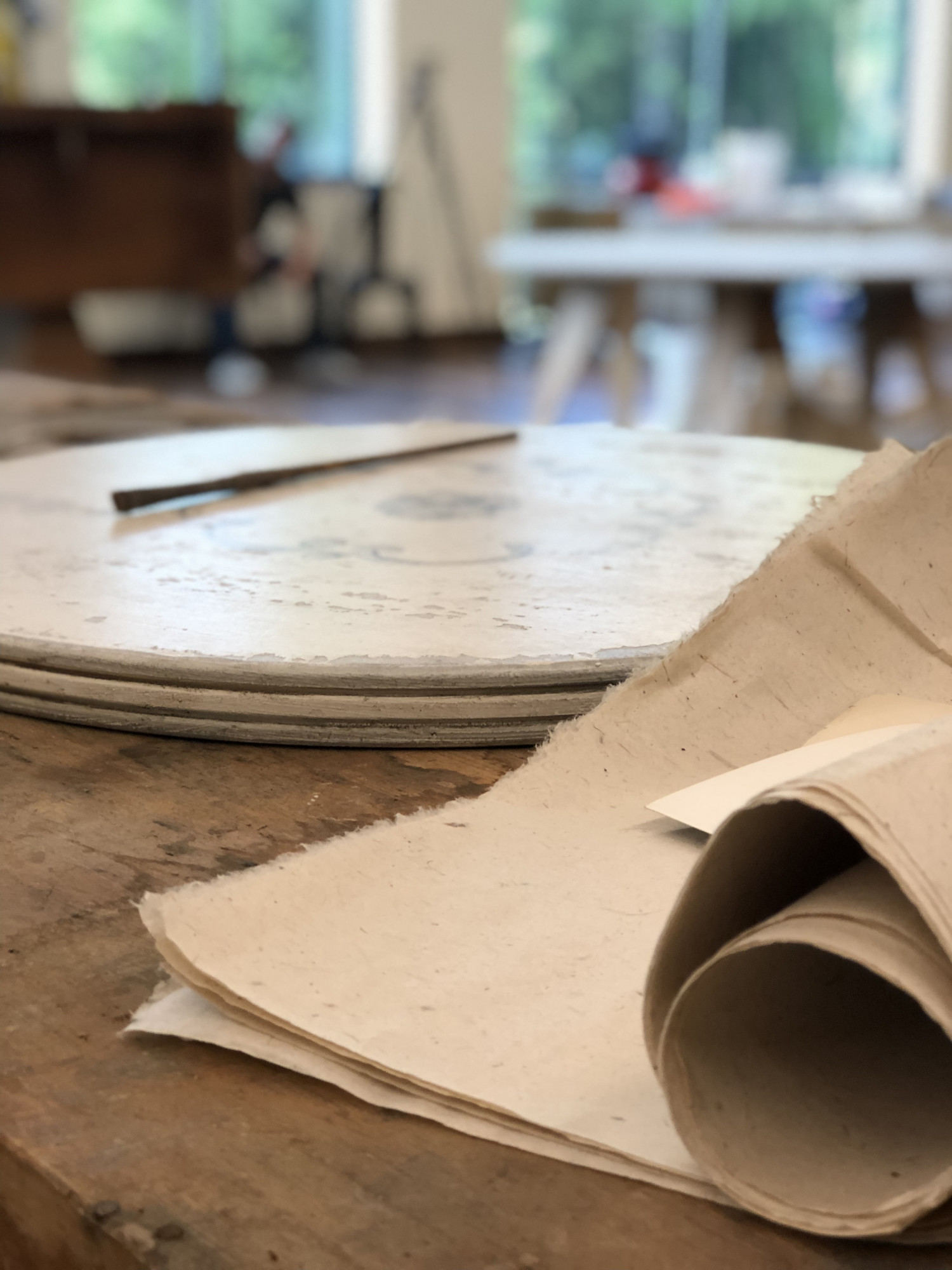 The craftsmanship of the artists was amazing to watch.  From start to finish, watching their talent unfold was beyond magical.  I was giddy with excitement getting to see firsthand all the love and attention that went in to our dining table.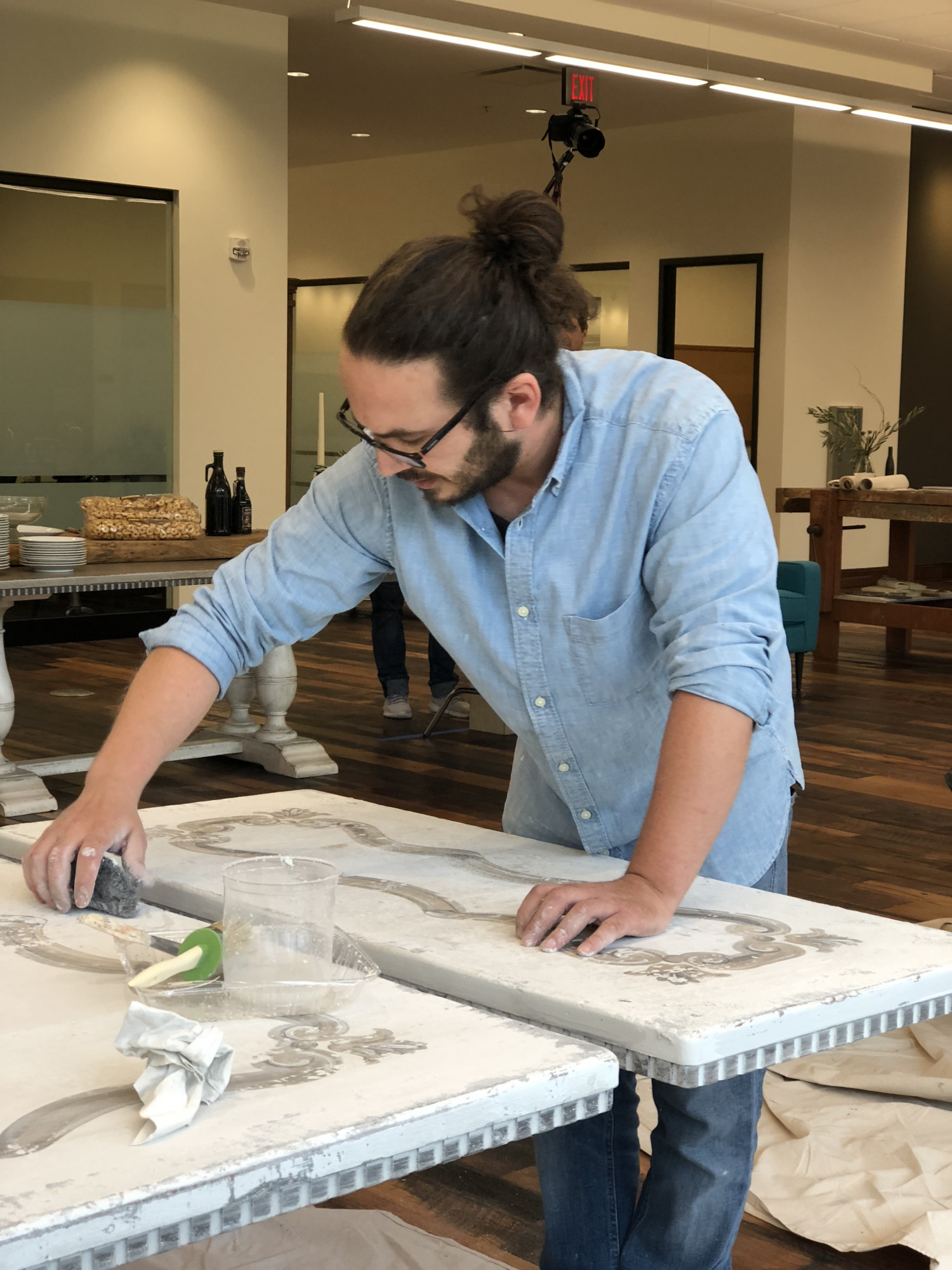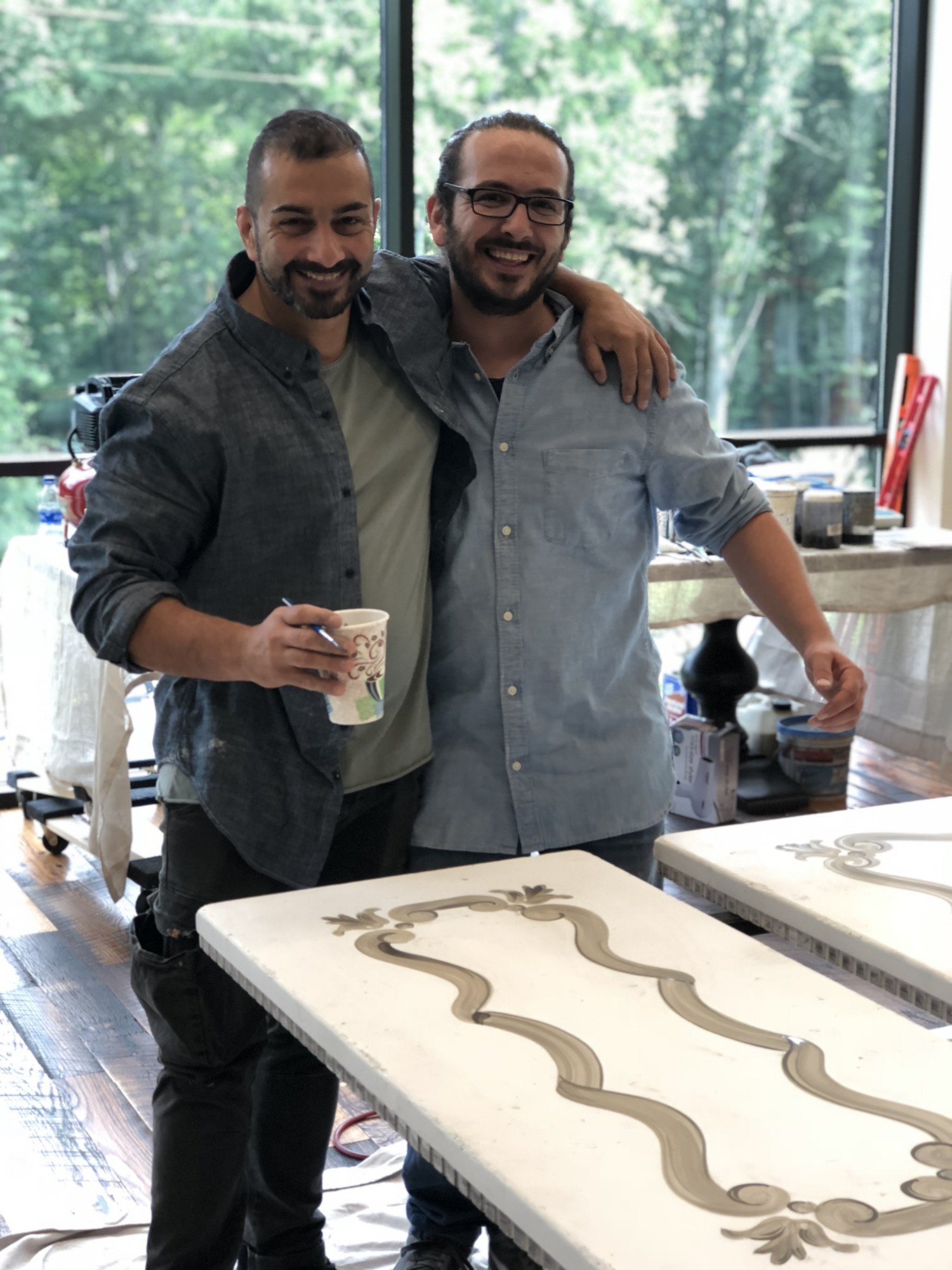 The fact that through my partnership with Arhaus I've been able to bring one of these masterpieces into my home is just beyond words. I am so honored that I get to have the Savona Bell'arte dining table in my home. That I can share meals with my husband and girls there, host friends, and enjoy special occasions on what is essentially artwork is beyond words. It is so beautiful, well-constructed, damage resistant, (my girls put that to the test the first night) and is a forever piece that will stay in the family for generations.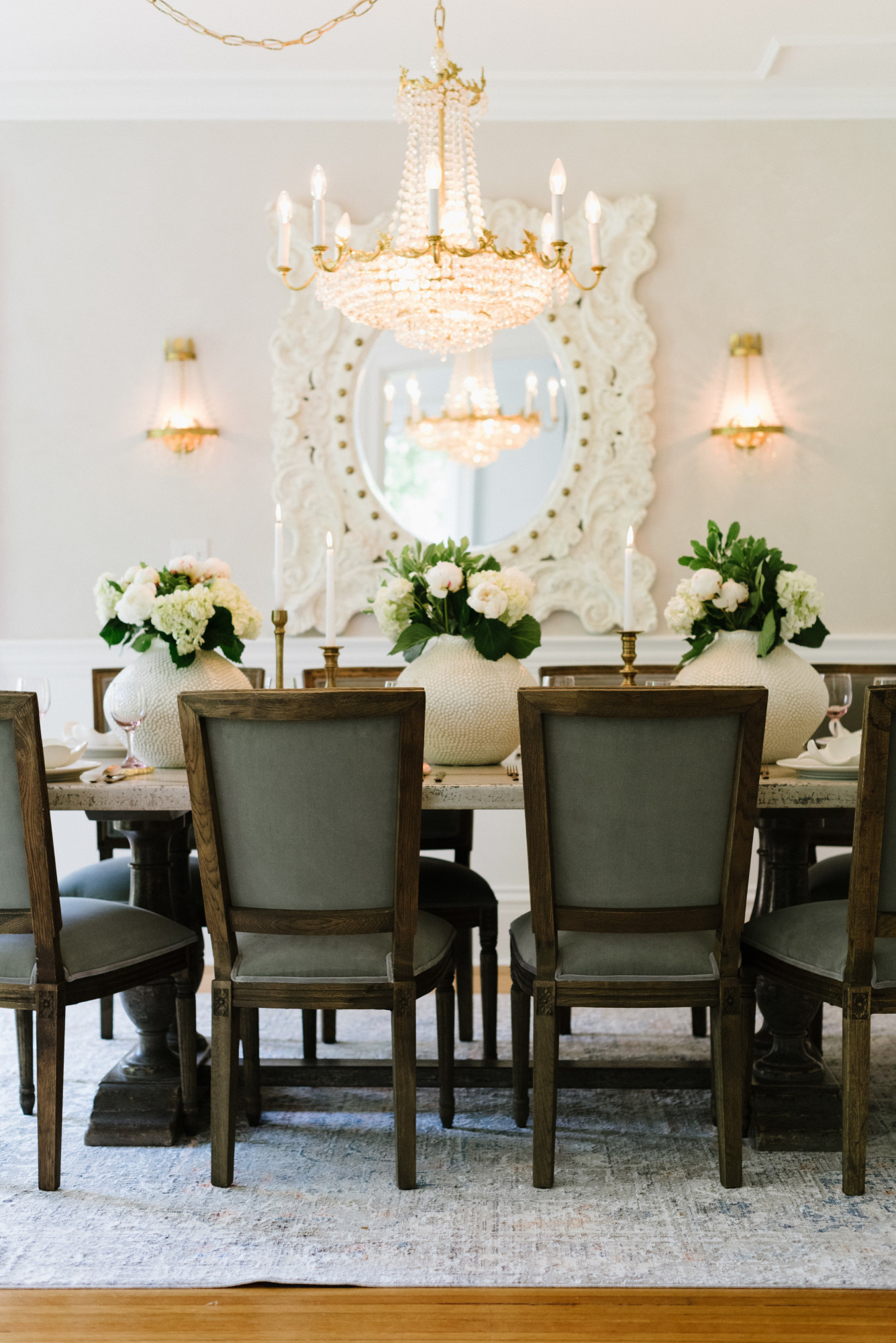 photo by Sharon Hughes Photography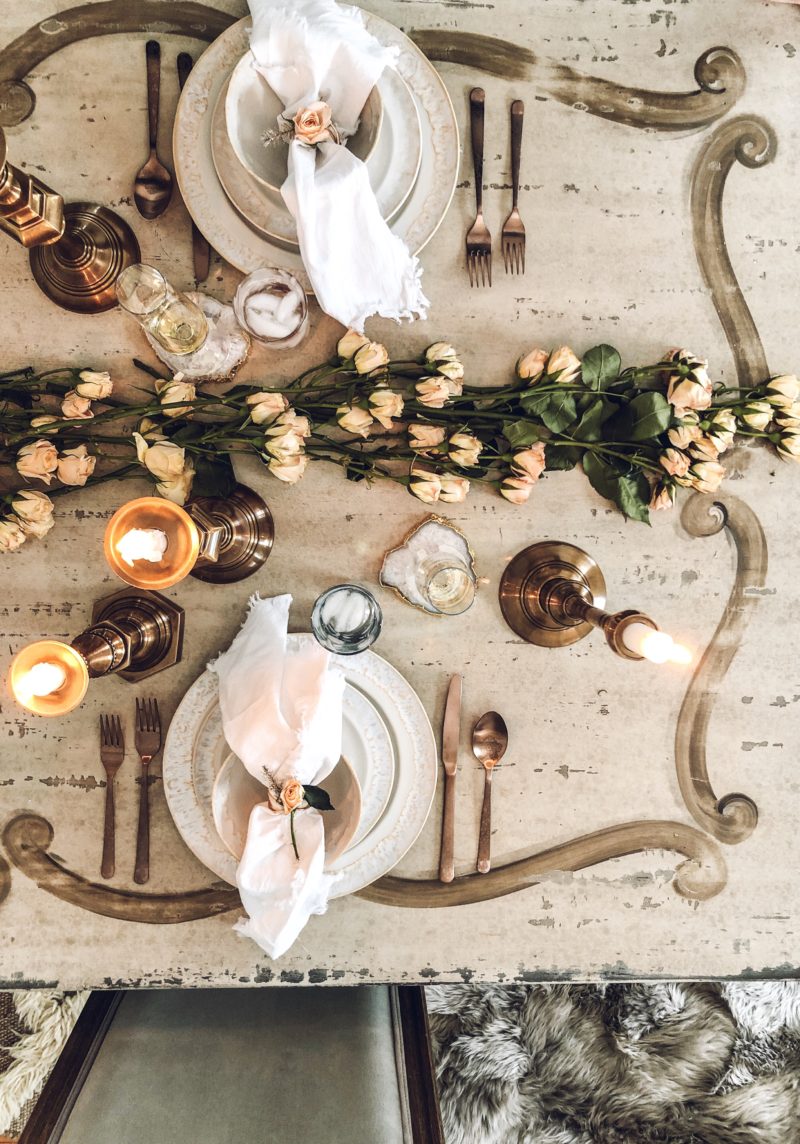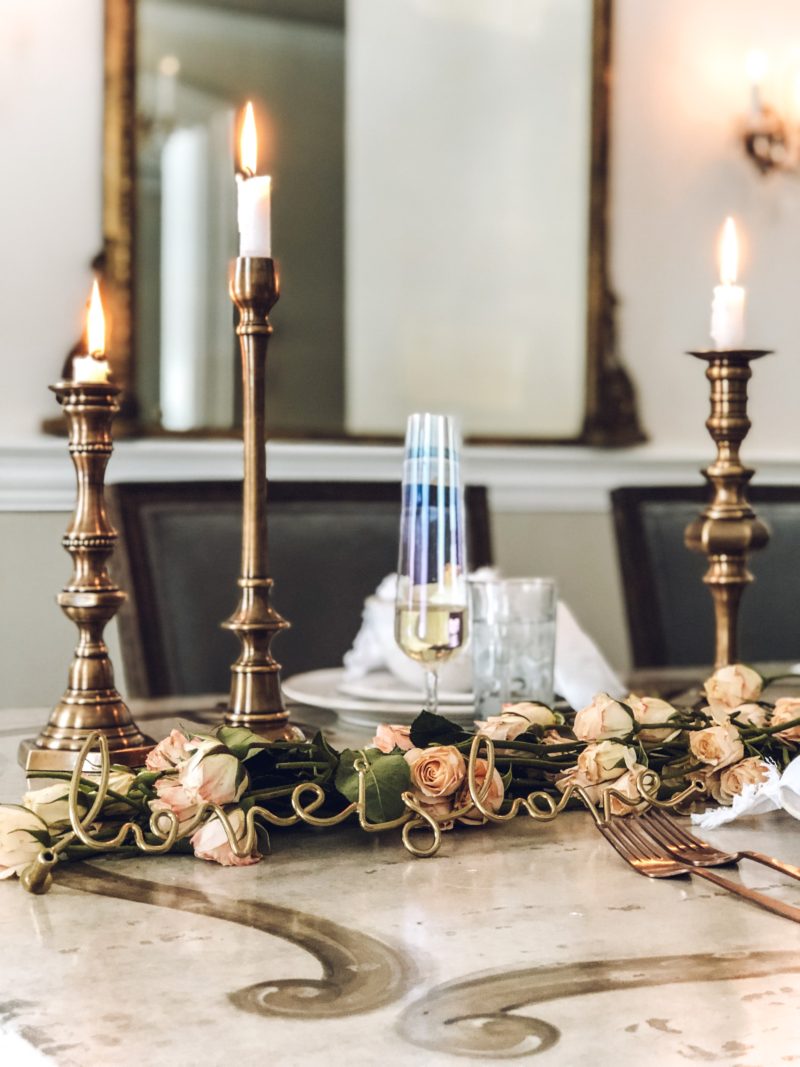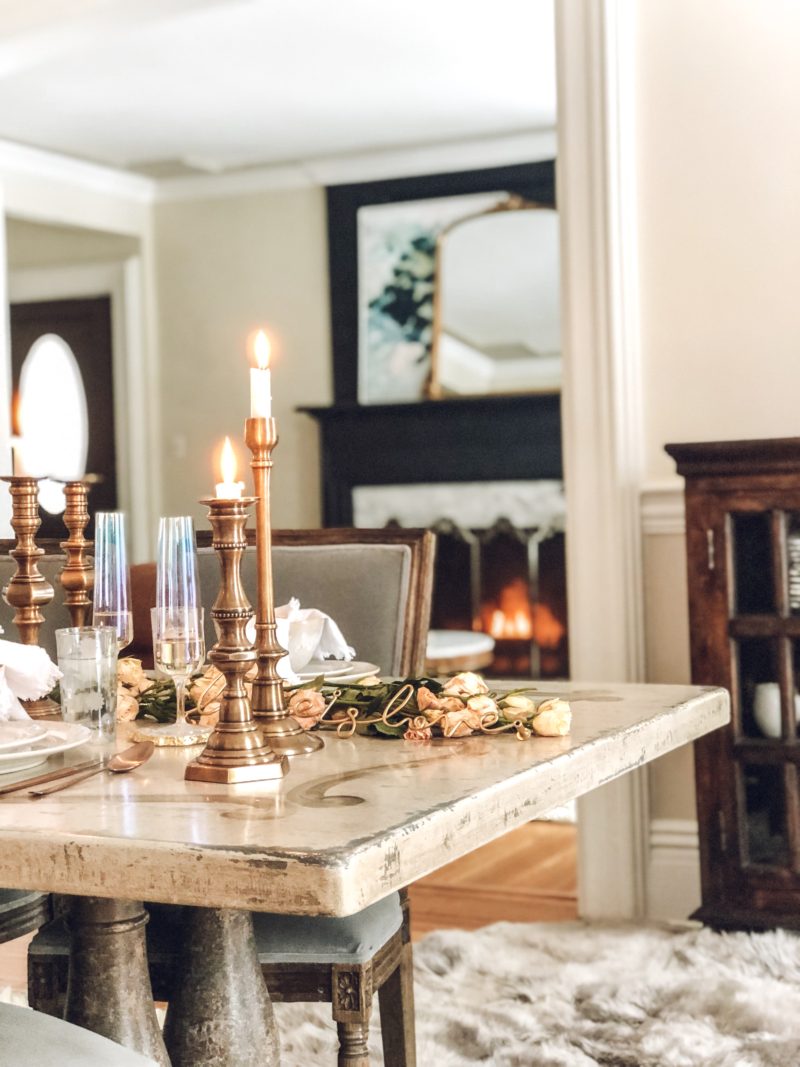 By the way,
October is Dining month at Arhaus, which amazingly ties in with our Bell'arte feature!! What does that mean for you?  If you purchase a dining table, like this one :), you can get 50% off any regular priced dining chairs. Amazing right? You know what else is amazing? Arhaus is also donating 10% of all custom dining purchases to the Small World (a girls orphanage Arhaus helped build in Nepal)! And this Bell'arte collection is included in this giving promotion. I love a company that gives back!
While you're shopping around keep in mind there is also 20% off all tabletop and off lighting! So much to look forward to!
You can check out the Bell'Arte collection here, it is truly a work of art and I adore having such a statement piece in our home to cherish always!