We rang in the new year with one of our very favorite companies, Arhaus! It was a blast getting to decorate with the most beautiful furniture and accessories!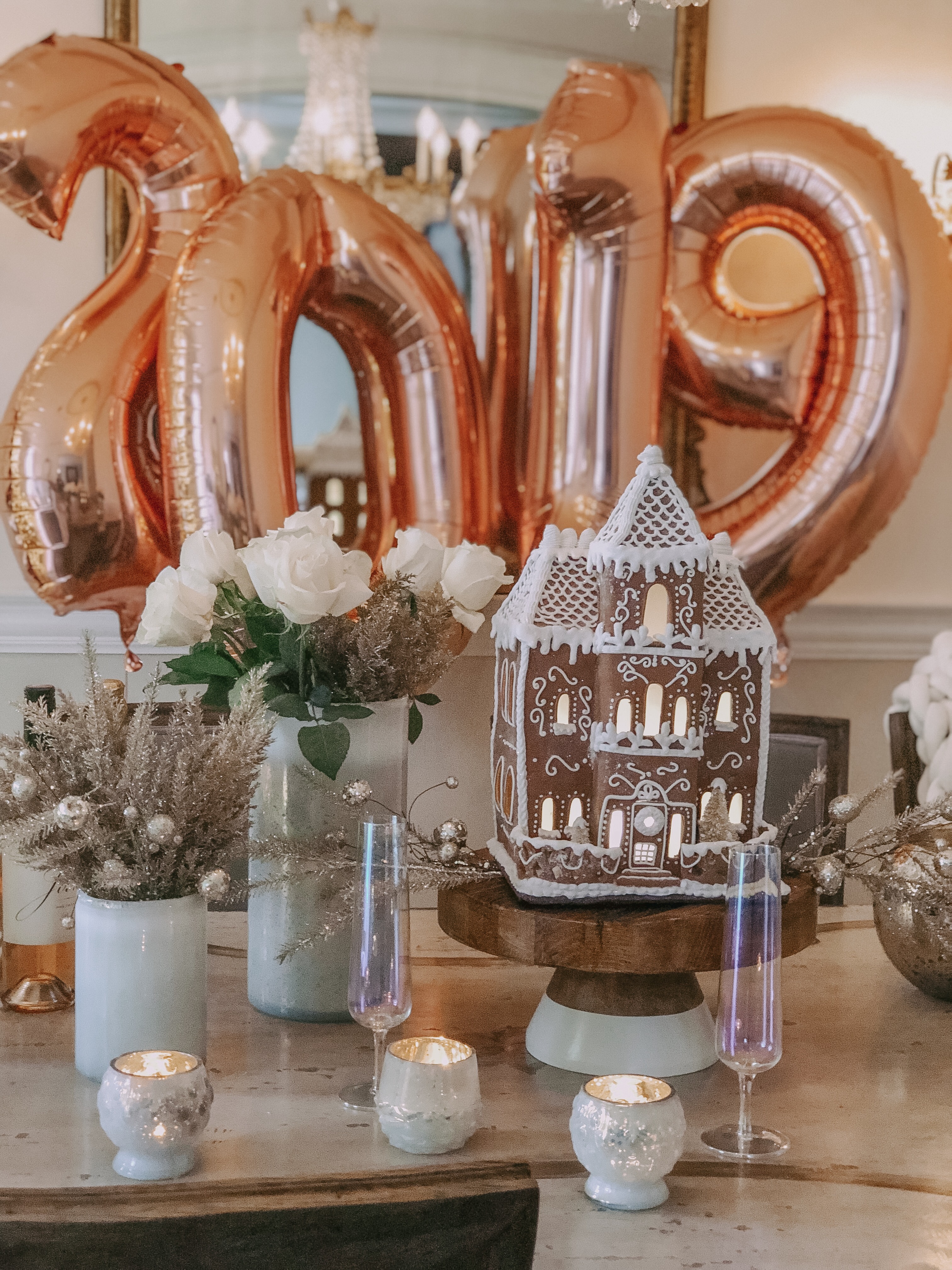 A little behind the scenes: Many of you know we moved into our home a little over a month ago and it's been an adventure! Aside from doing all the not so fun stuff (like installing light fixtures and having to move huge plaster pendants so the light fixture is actually centered on the table! 😘) we're finally onto the fun part, the decorating!! The painting is next on our to do list so don't mind the ceiling where to pendant used to be! Hey, imperfectly perfects our thang around here so I'm rolling with it!
A picture of the vintage pendant we had to carefully take down in order to center it on the table…
I then decided that instead of going through the walls and tearing up the ceiling to swag our chandelier even though it would hit outside the pendant. I actually love the way it turned out! Such a pleasant quirky surprise!
(Yes, this is the same chandelier from our old place, it looks right at home here doesn't it?!)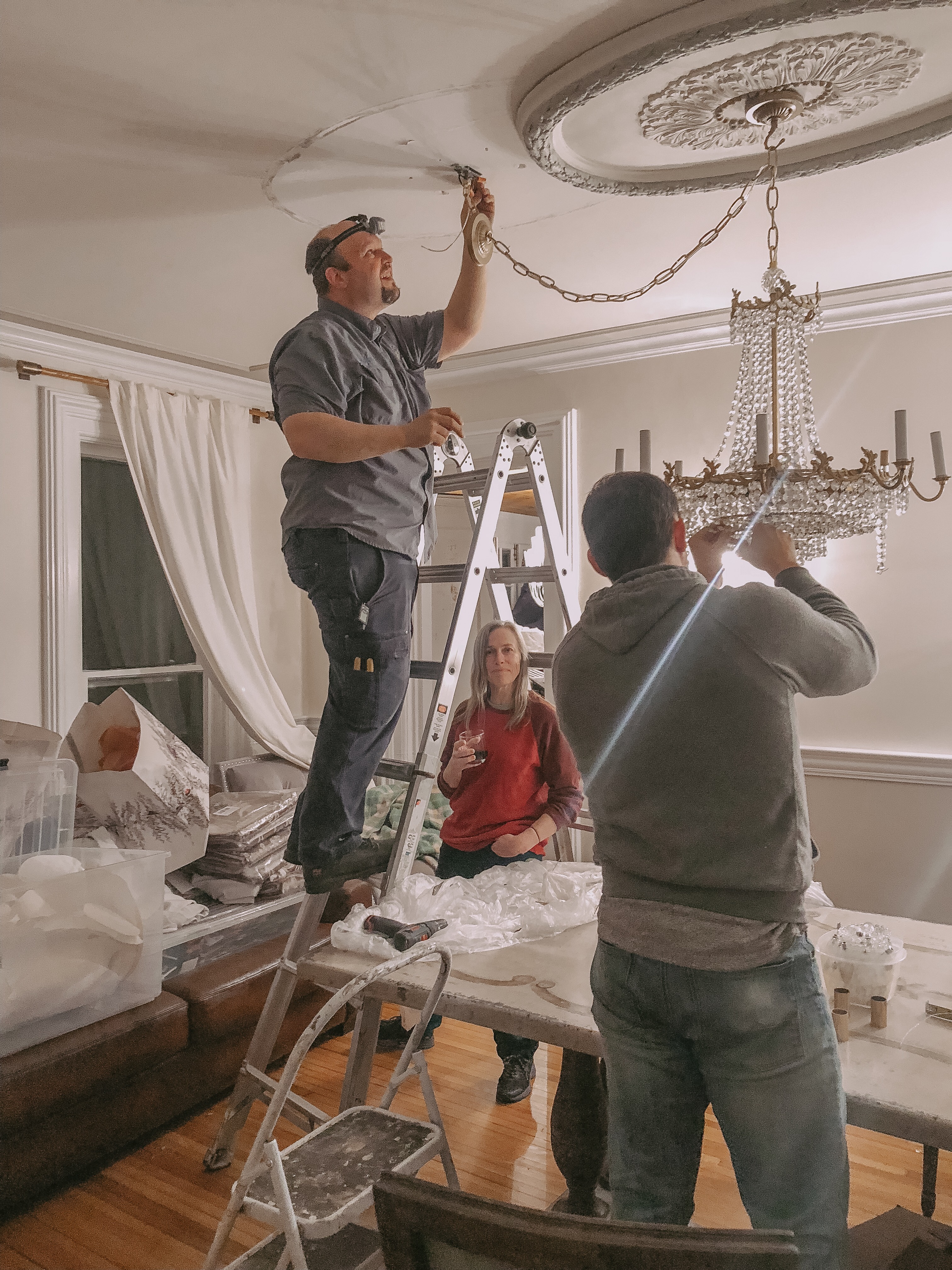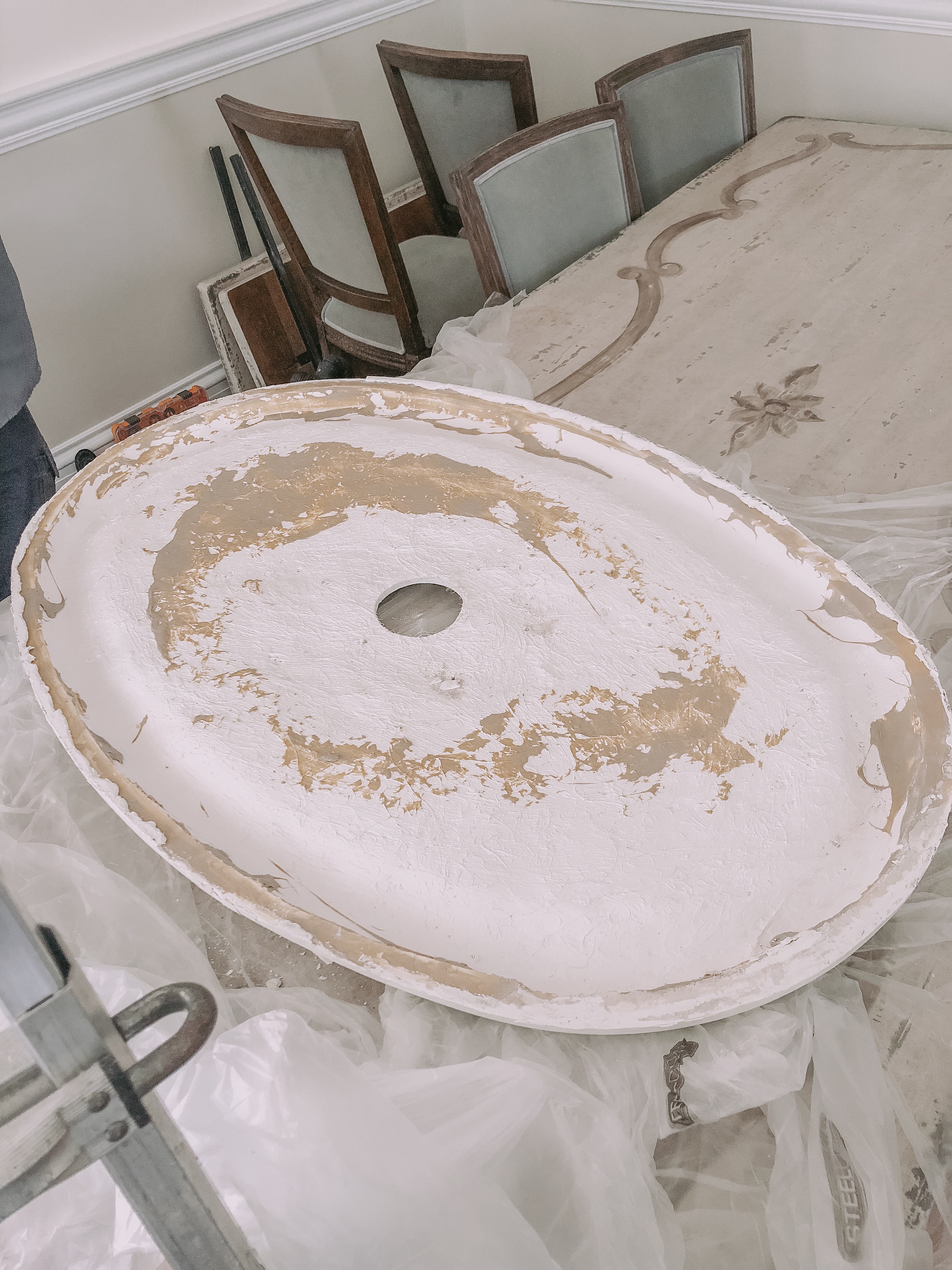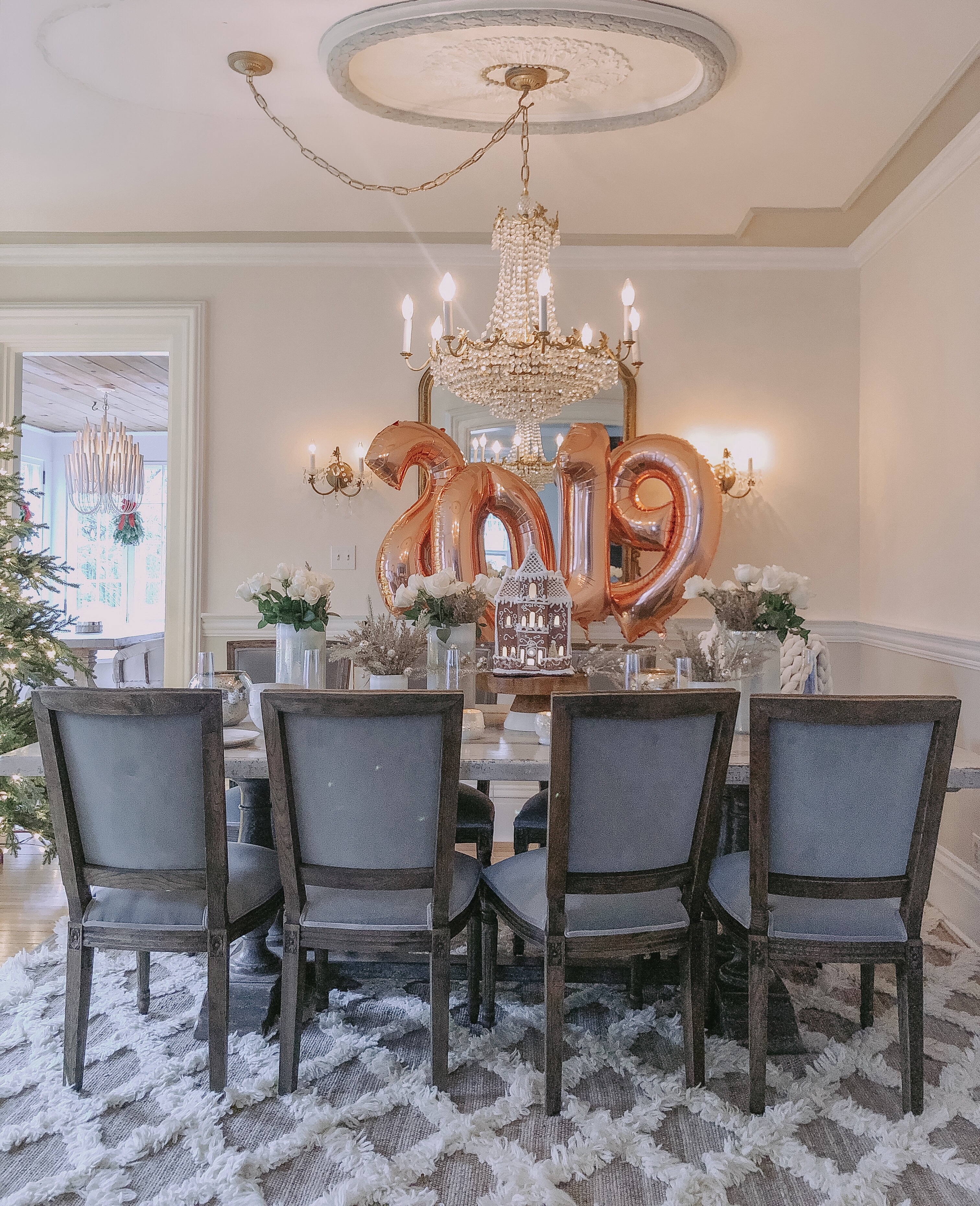 Before I even knew this home would be ours I had the honor of being invited to Arhaus' headquarters to watch the Bell'Arte team handprint this gorgeous dining room table of ours!! It was such an amazing experience!! I will be dedicating a blog post just to that trip and the Bell'Arte table soon, so stay tuned!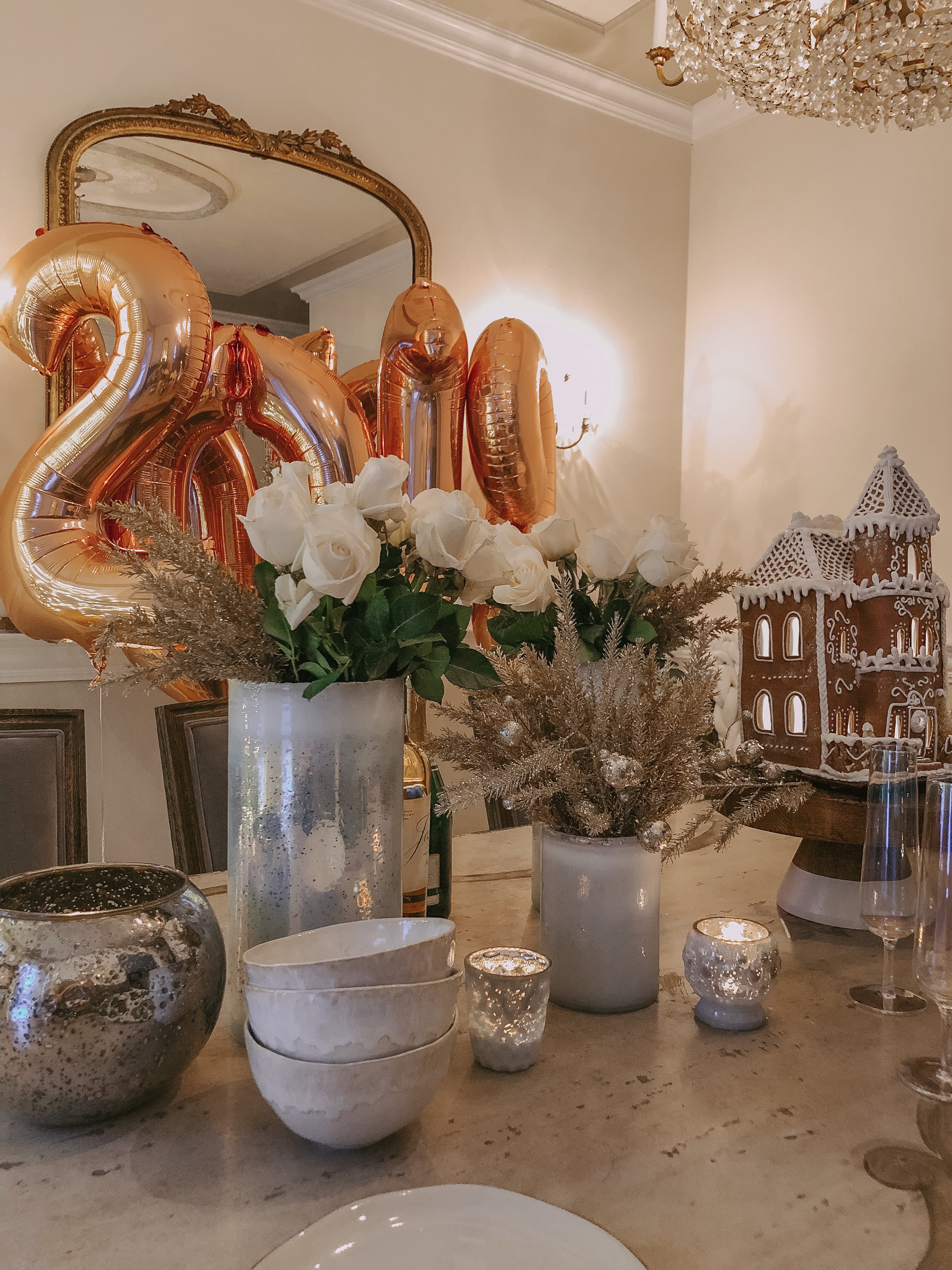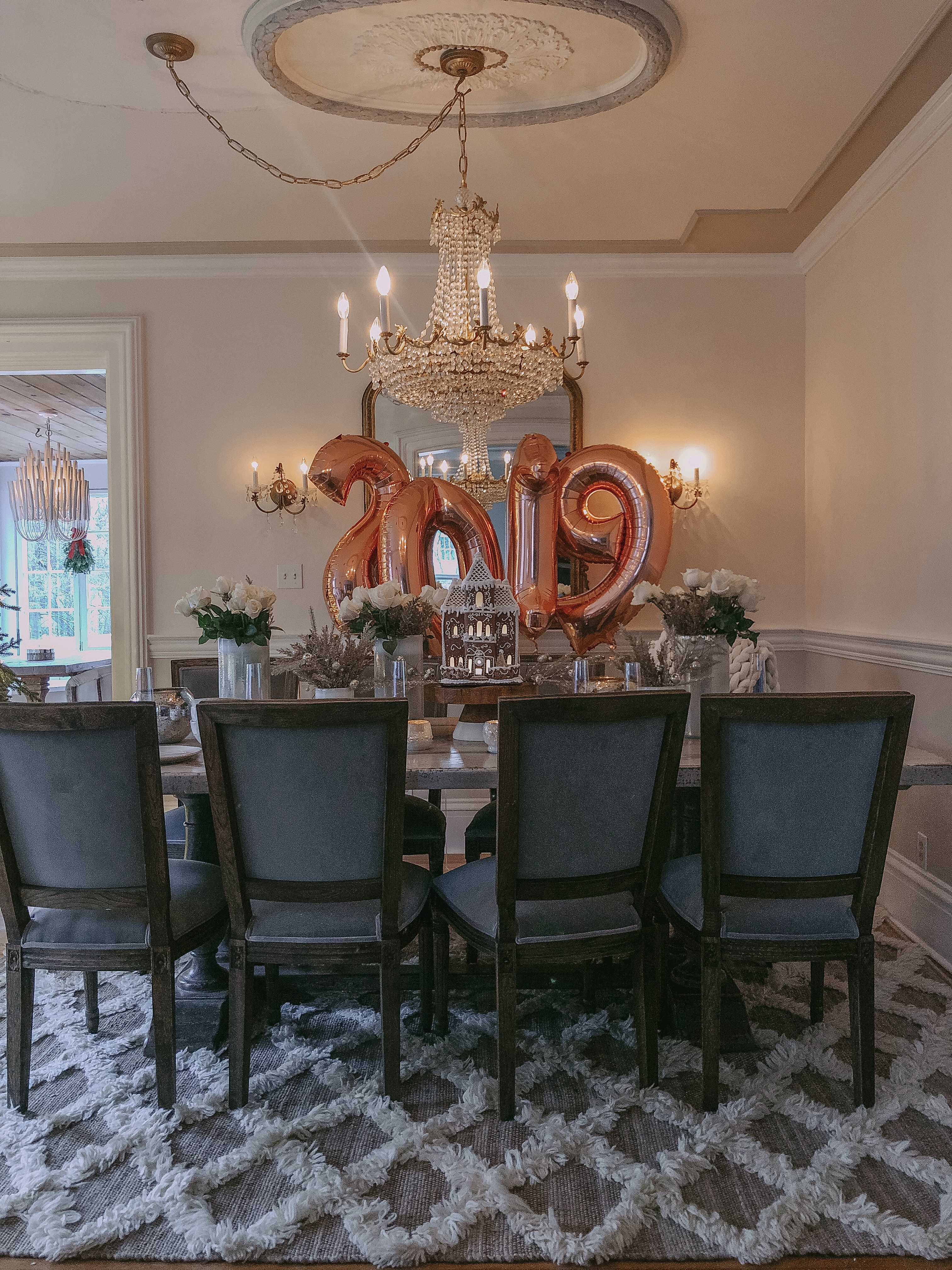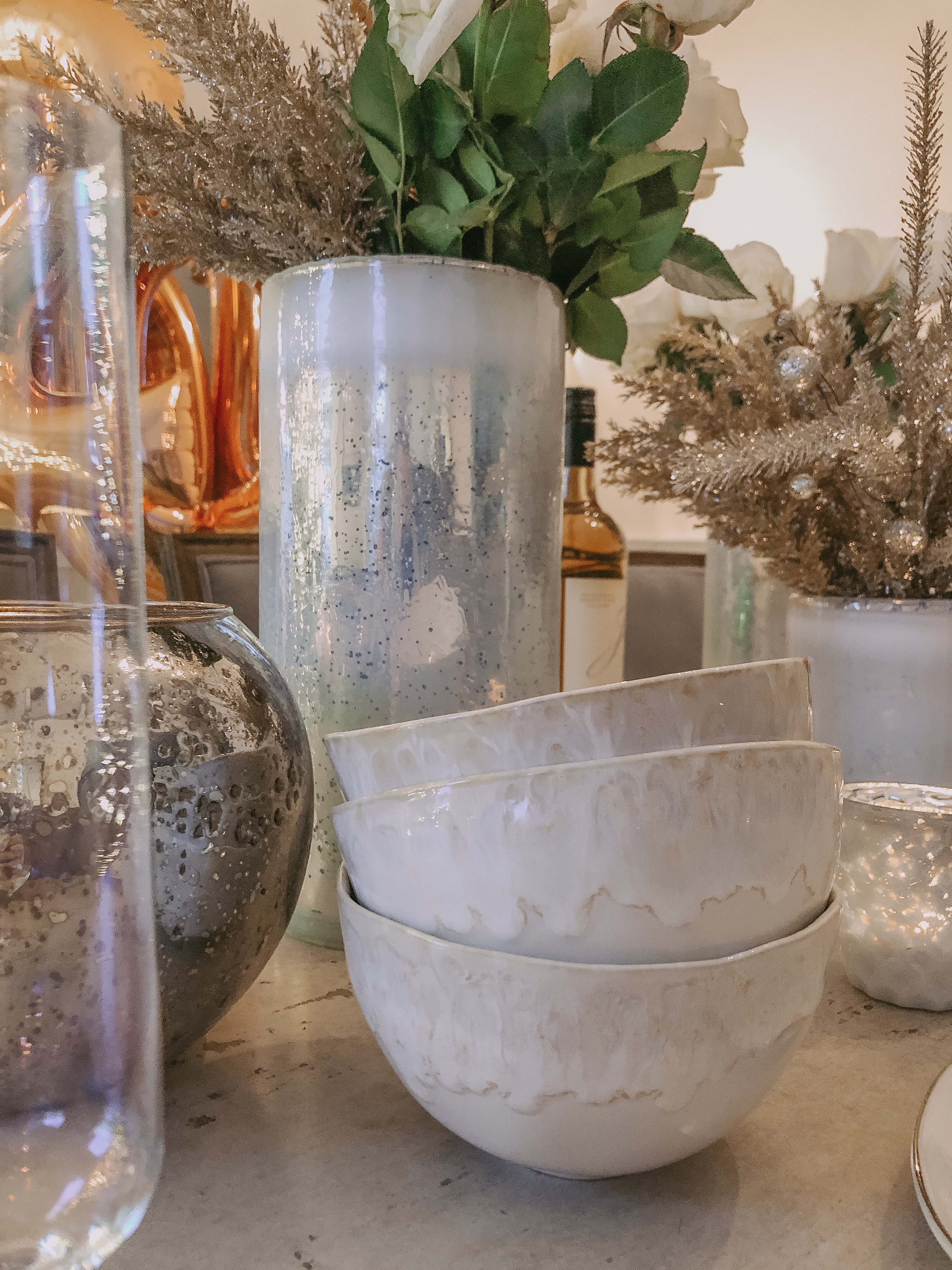 For now I wanted to show you how our amazing Bell'Arte table, our elegant bowls and comfy Arhaus dining chairs, these stunning icy blue vases and sparkly candle holders stole the show as we toasted with these beautiful and whimsical champagne glasses!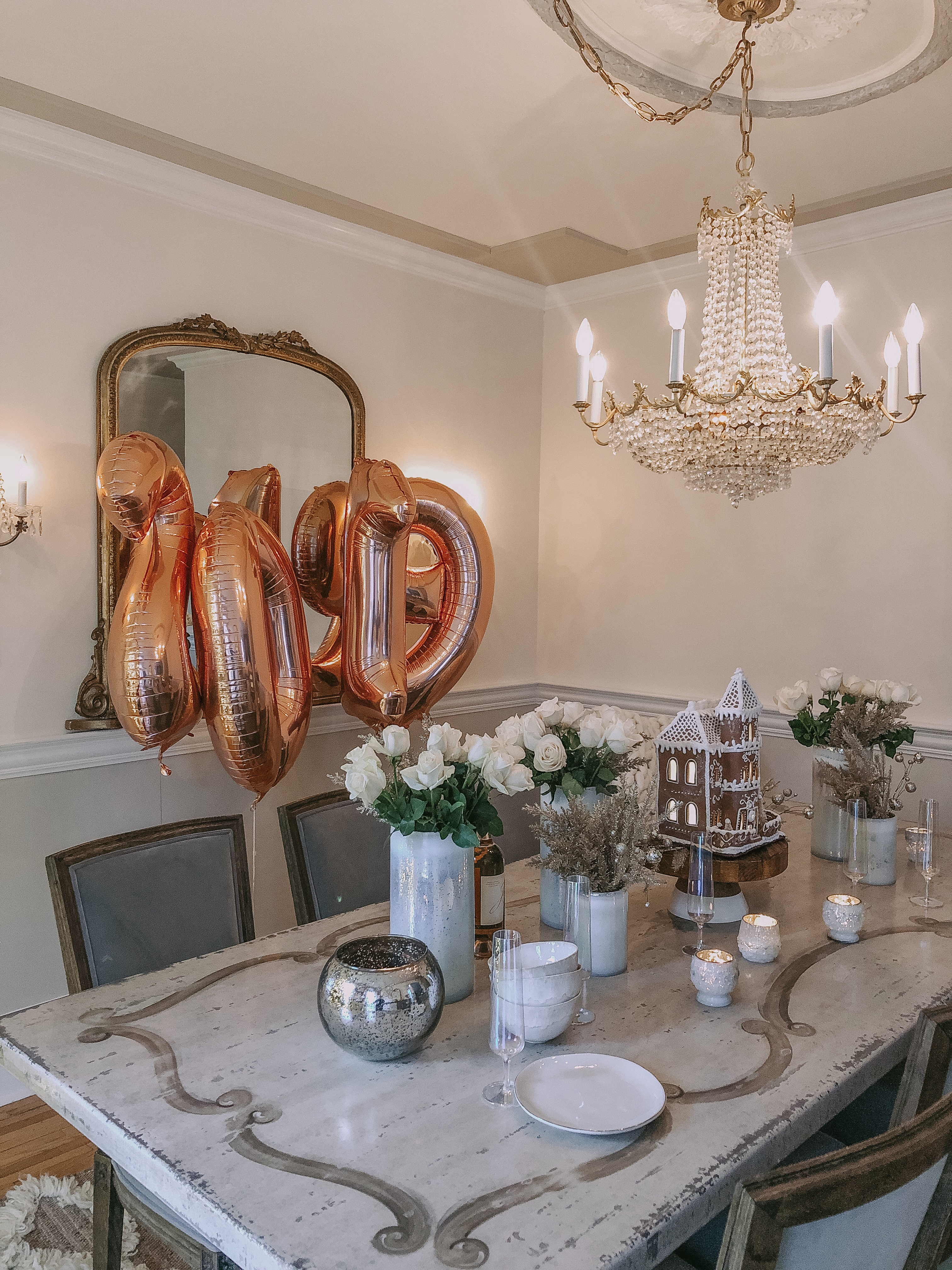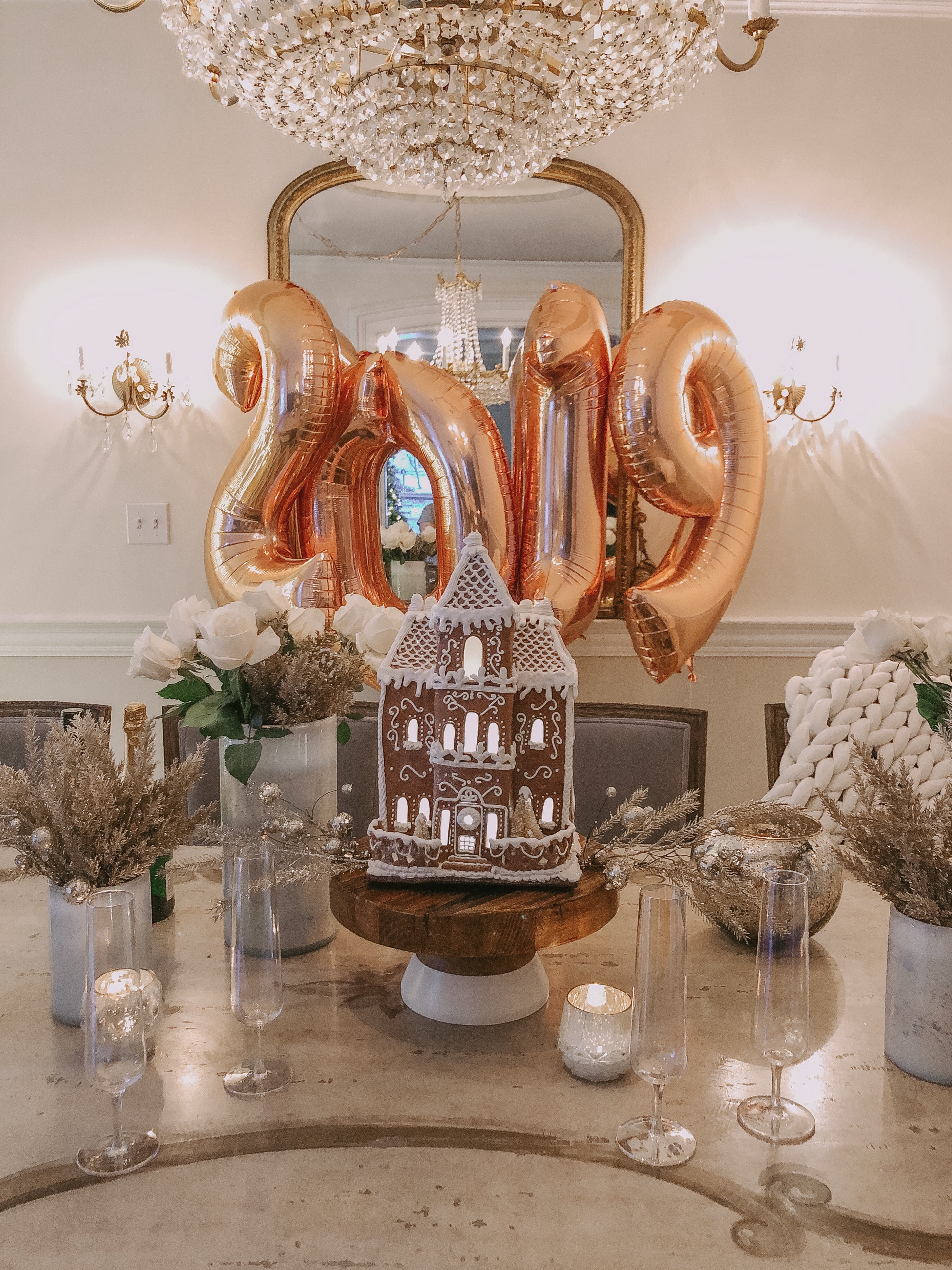 I can't wait to show you what else we have headed your way this year! We're so grateful to have you here, friends! Would love to hear what you would like to see more of from us in 2019 below. ❤️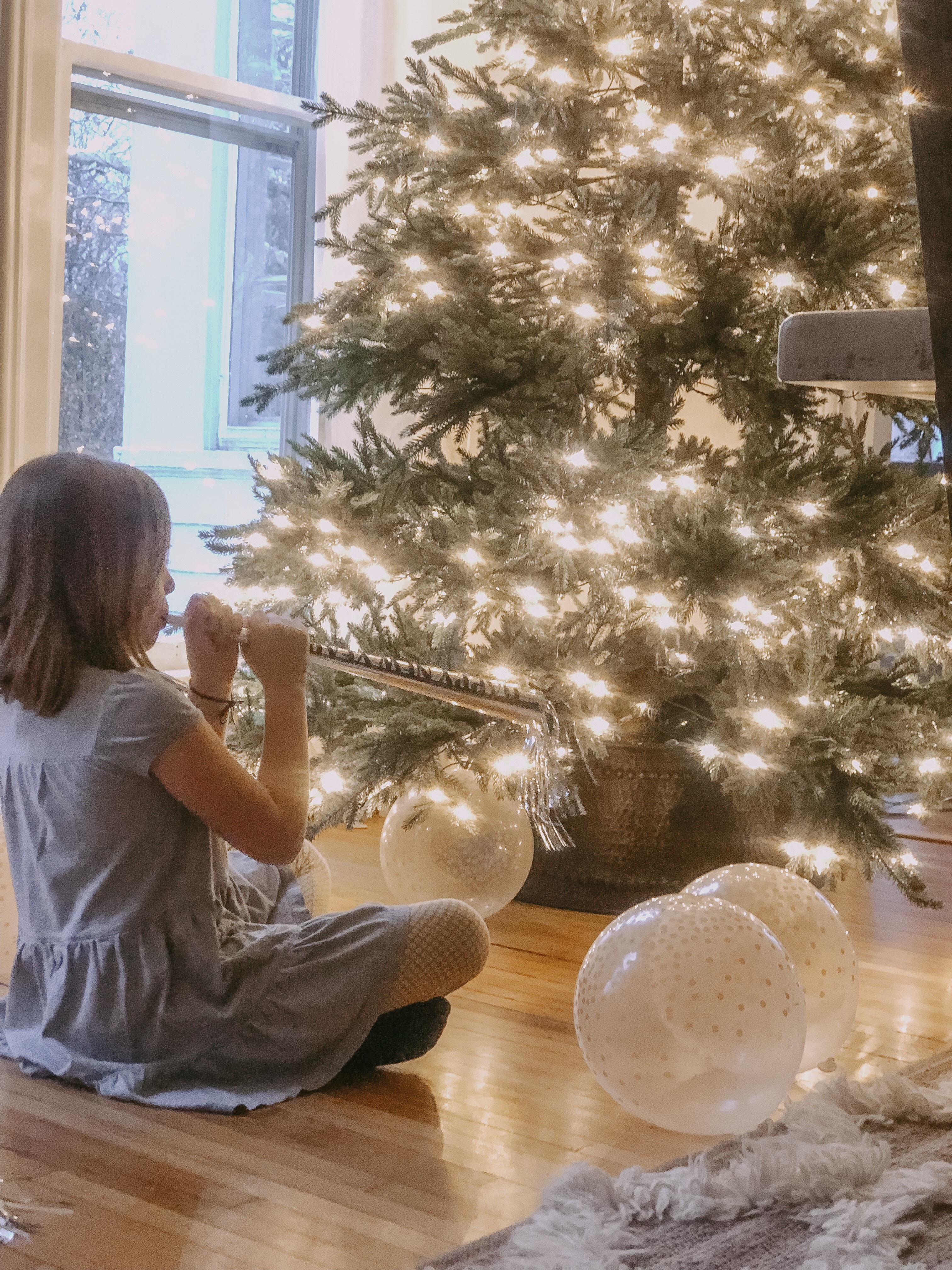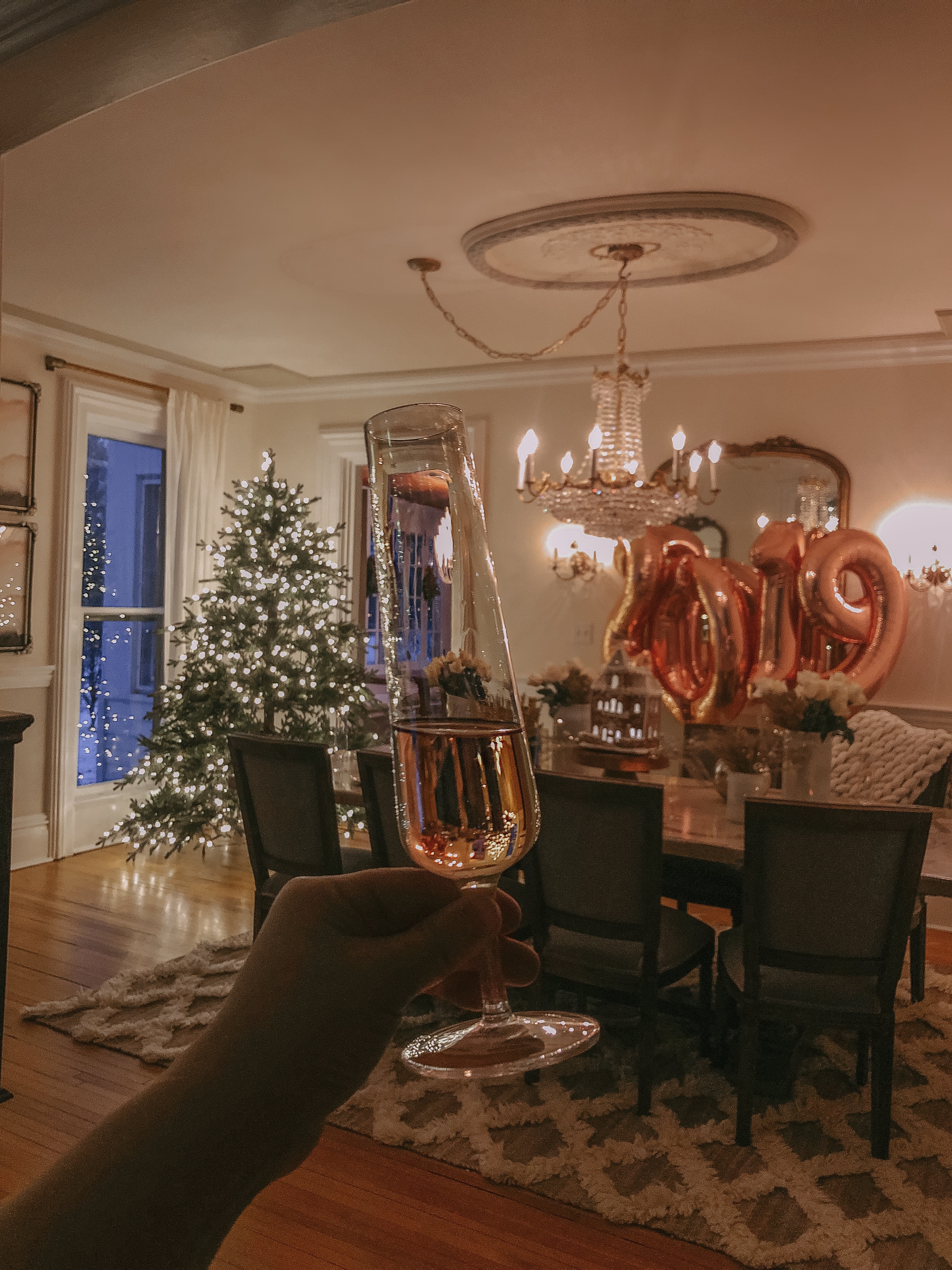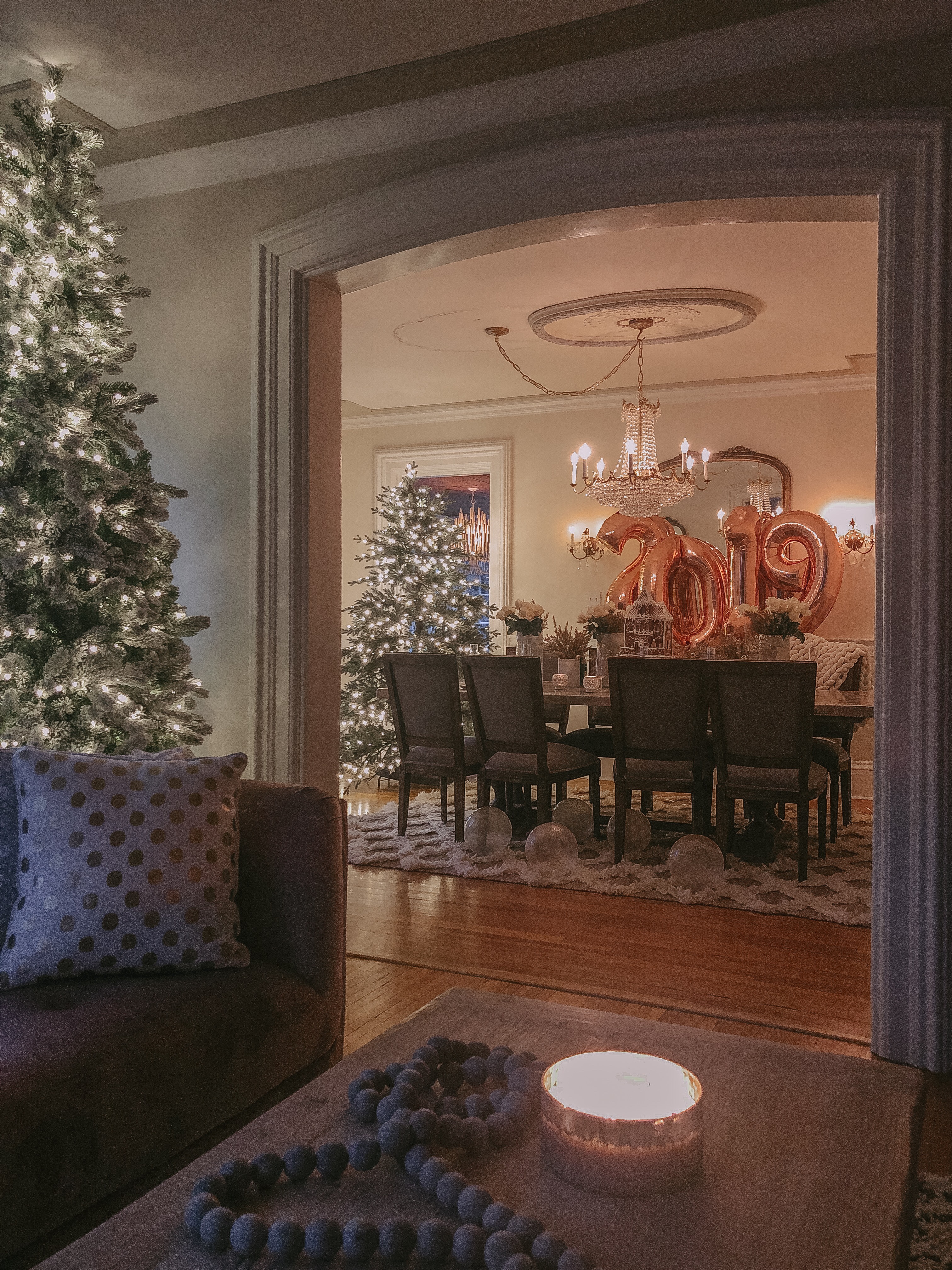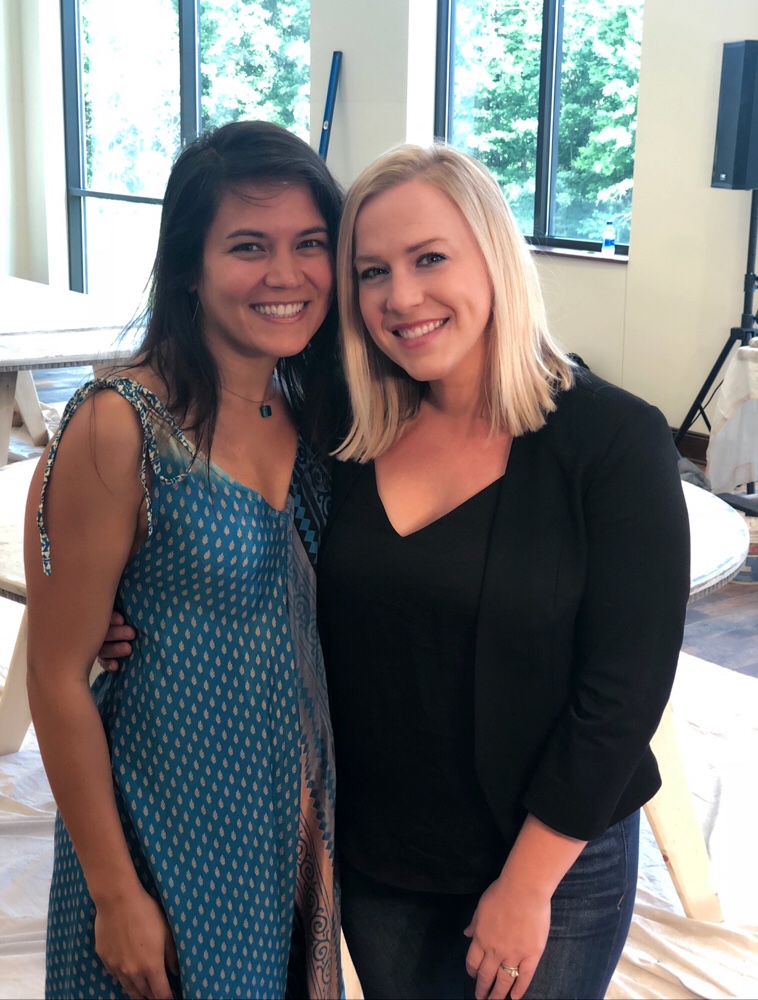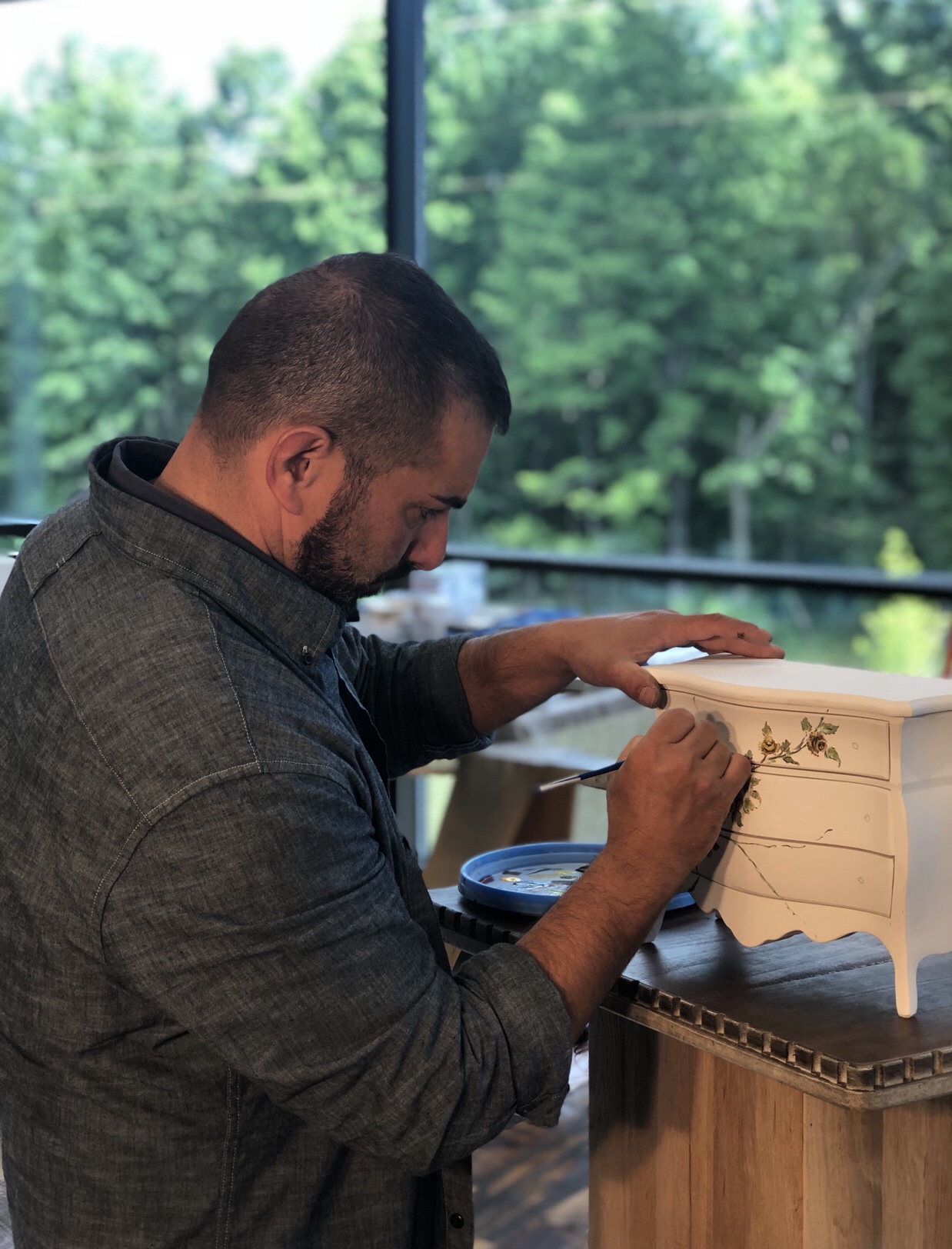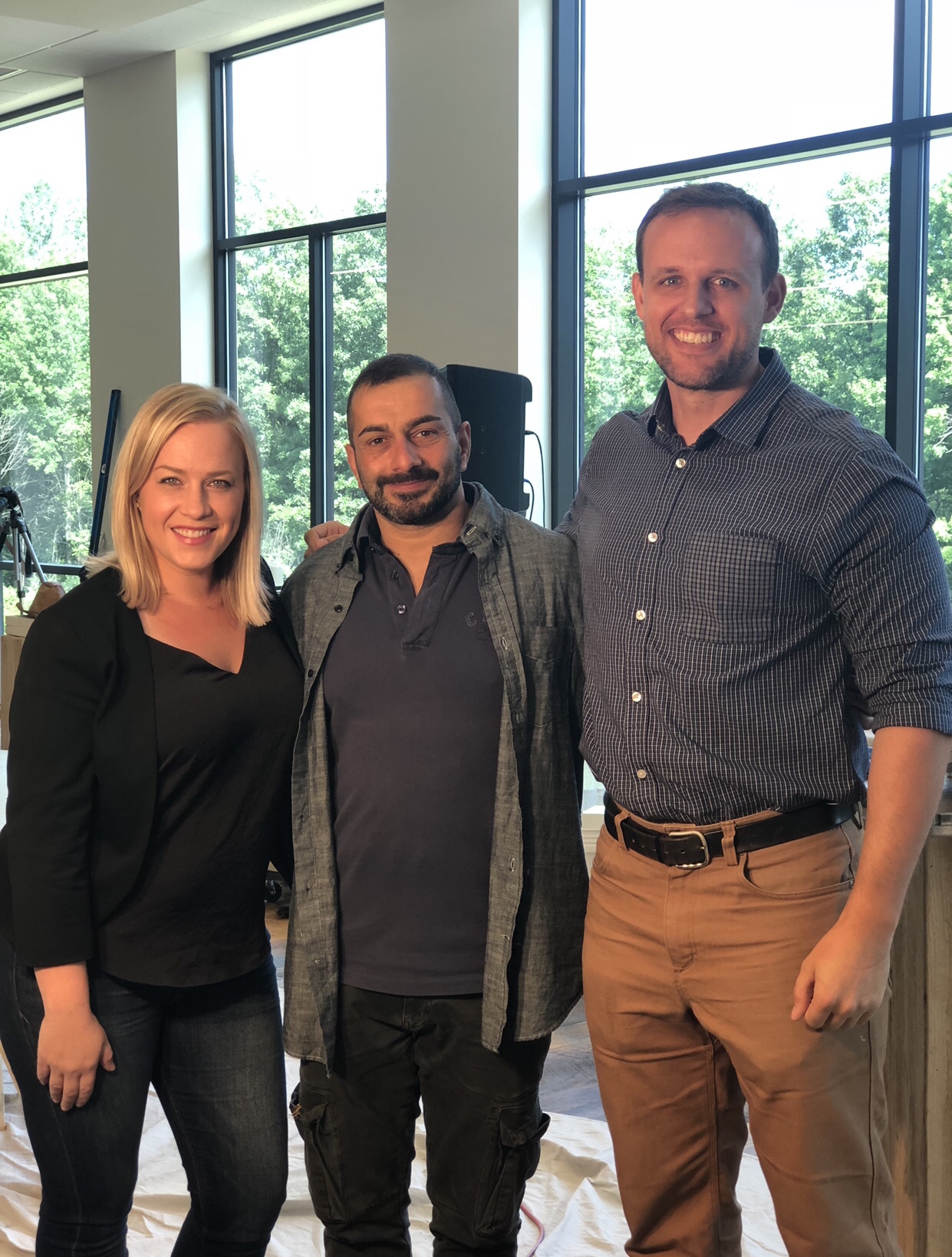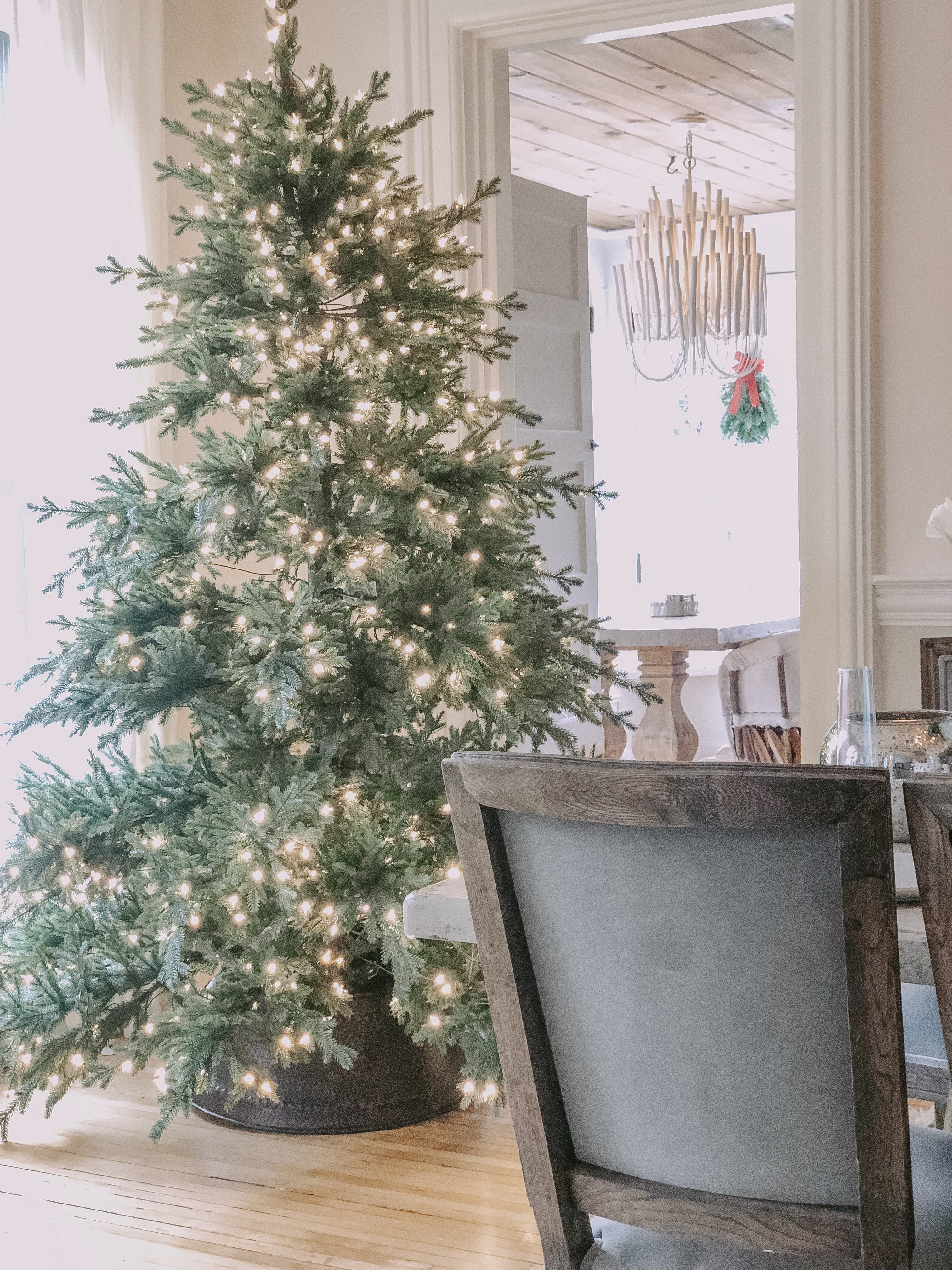 Sources: