Hello friends,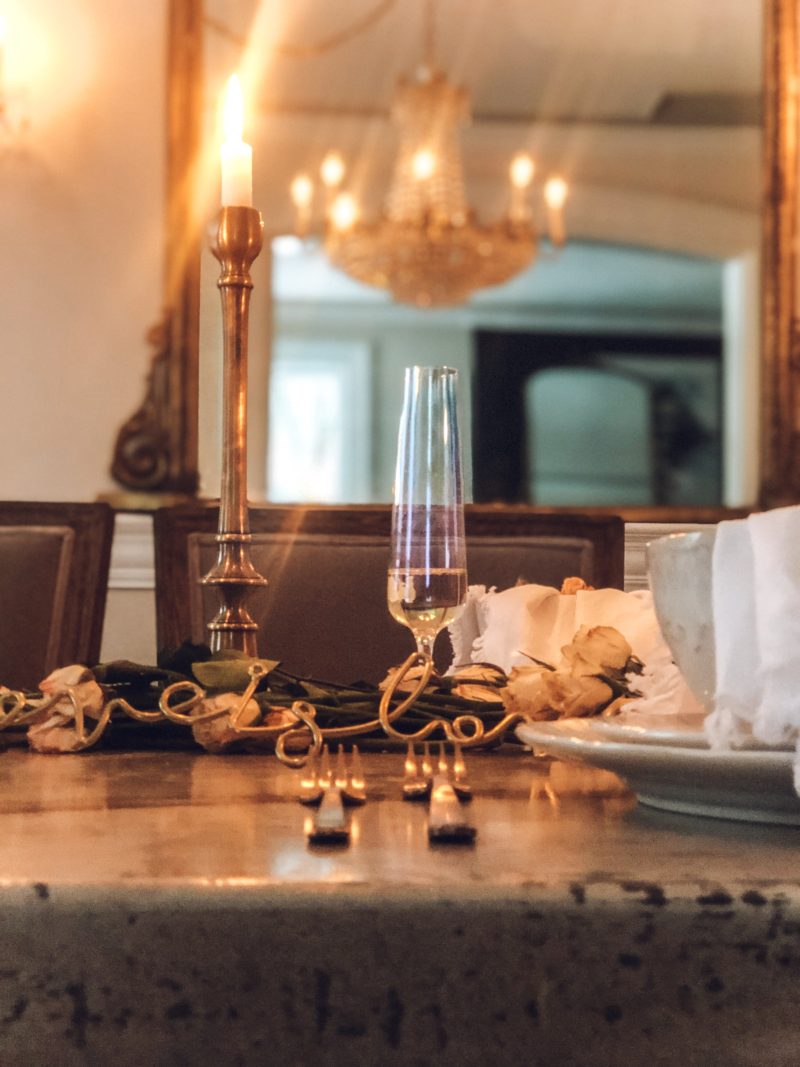 I walked downstairs today before everyone awoke.  It was quiet, peaceful, and had February's amazing morning light peaking through our windows.  This my friend, is when I'm at my happiest.  I am from Chicago and have learned to truly appreciate the growing number of daylight hours after the depths of winter is passed.  It gives me hope for things to come with spring and summer only a few short weeks away.  Getting to play with our girls in our new yard, exploring the Fox river nearby, and simply enjoying life and its unique traits!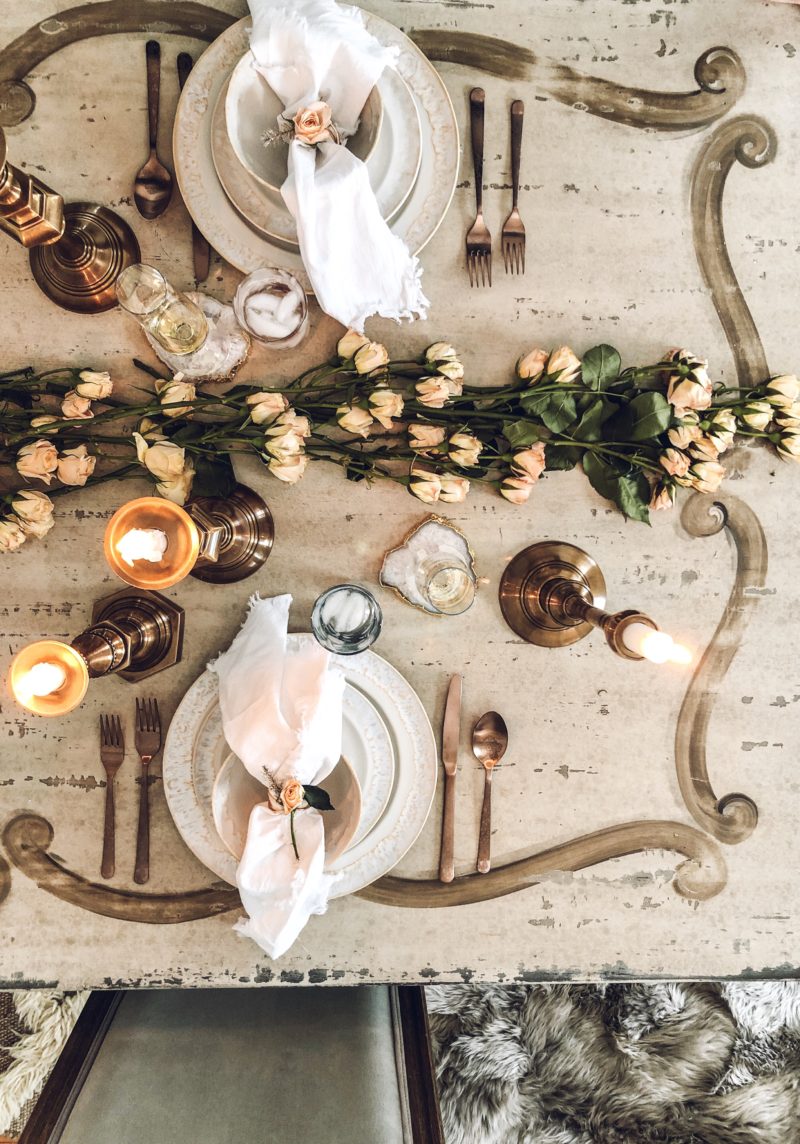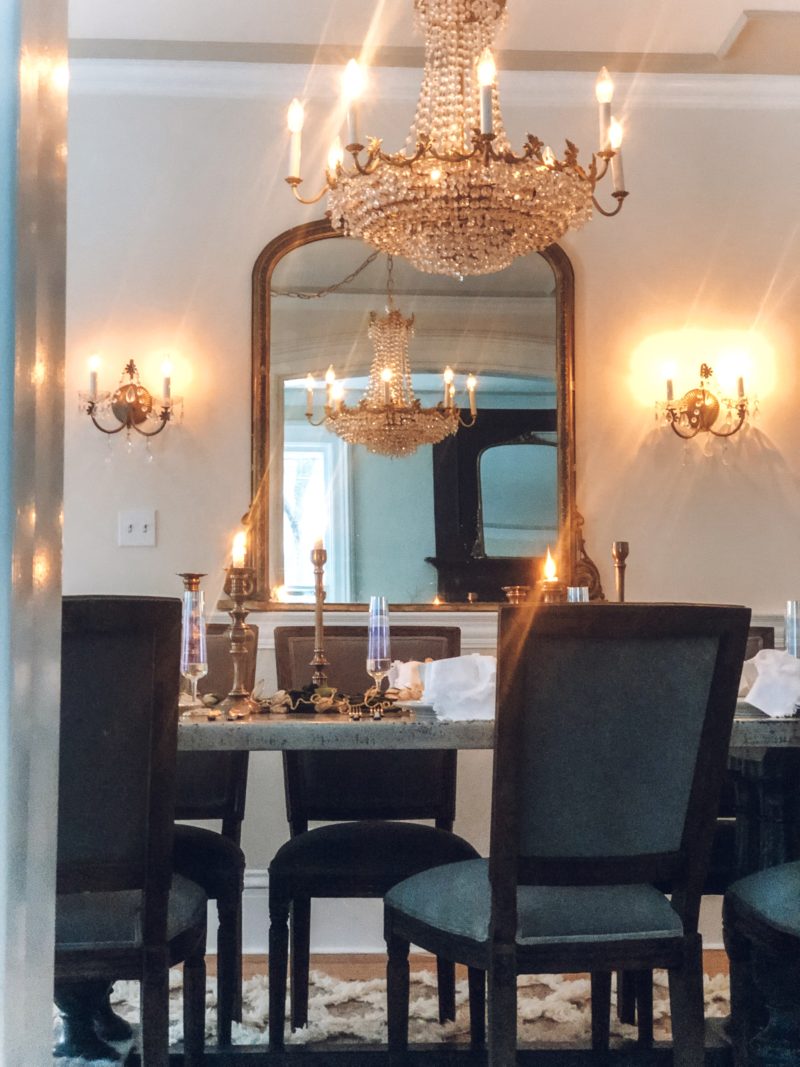 One of the markers in time that love is Valentine's Day.  It's close to the end of winter and it gives me a moment's pause to reflect on my loved ones.  This year we teamed up with Arhaus to decorate a simple, yet beautiful tablescape that we can enjoy dinner together with as a family.  As you know from my husband's previous post about the company, we just love it.  Their style, their symmetry, their color palettes and textures – everything is amazing.  I'll link everything below, but know that whatever you choose from Arhaus, it'll look amazing in your house and will be a staple piece that will keep for generations.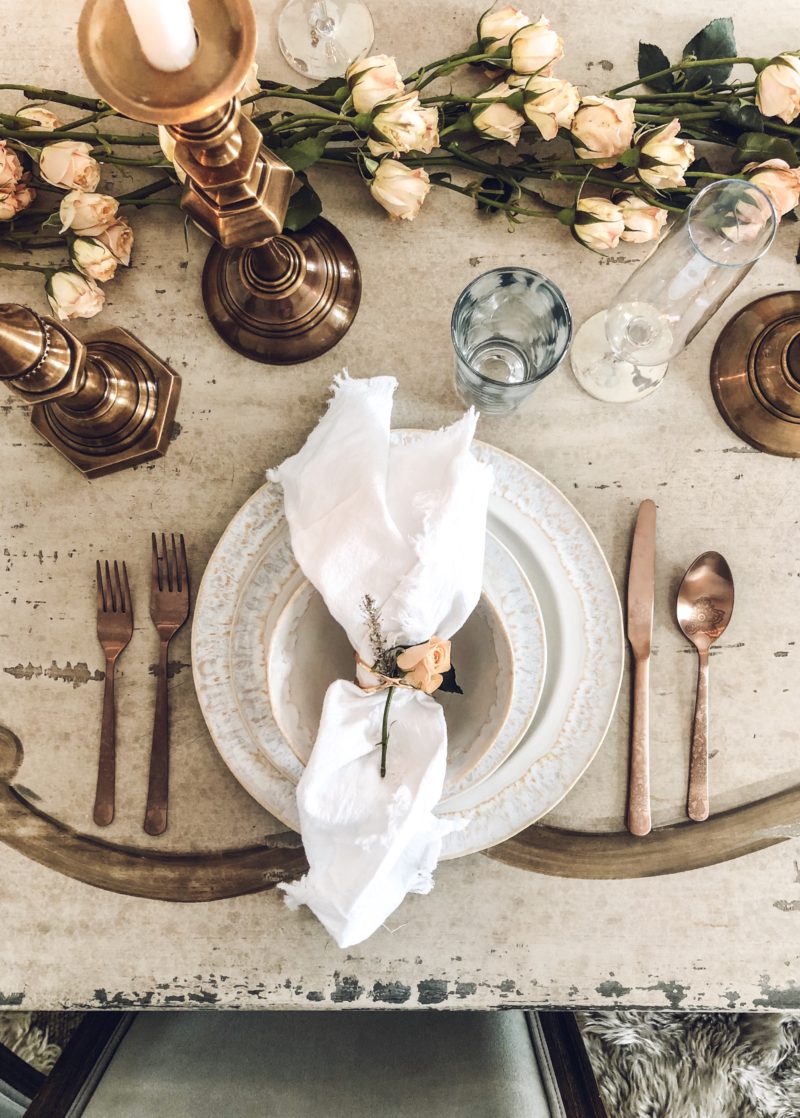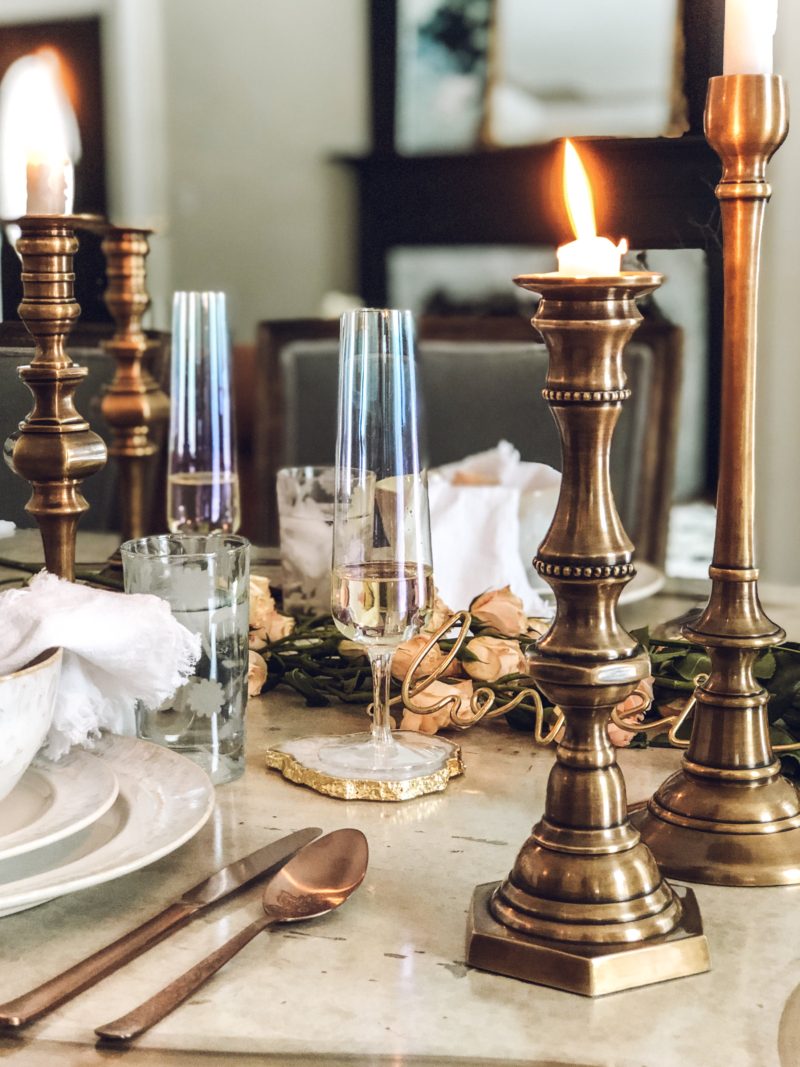 I set up this table with my husband and girls in mind – it is Valentine's after all.  🙂  And with that, the tablescape isn't elaborate or over the top fancy.  It is us – kind of relaxed, definitely happy, and simple.  It's a long table with plenty of space for friends and family and plenty of room for pot roast and pinots.  It's plates that are sturdy because babies are rough on plates.  It's flowers and candles and it's utensils that if you look closely are amazingly beautiful.  It is us, our home, our lives, and it reflects everything past and what we look forward to in the future.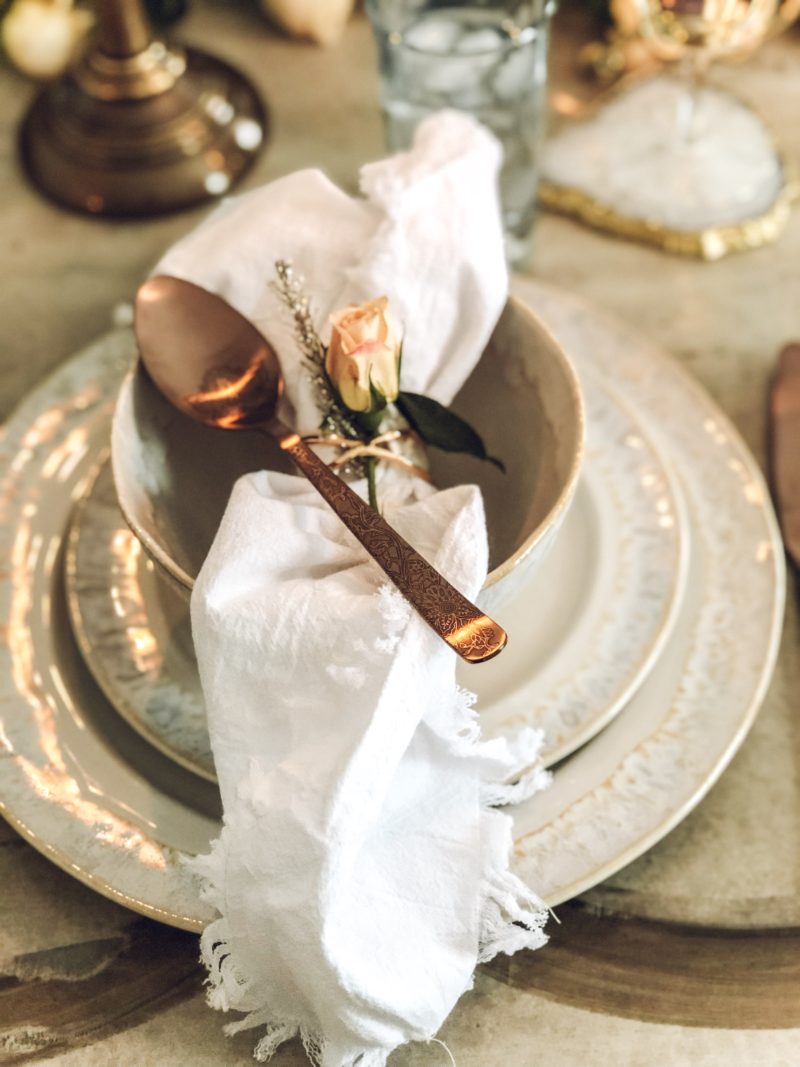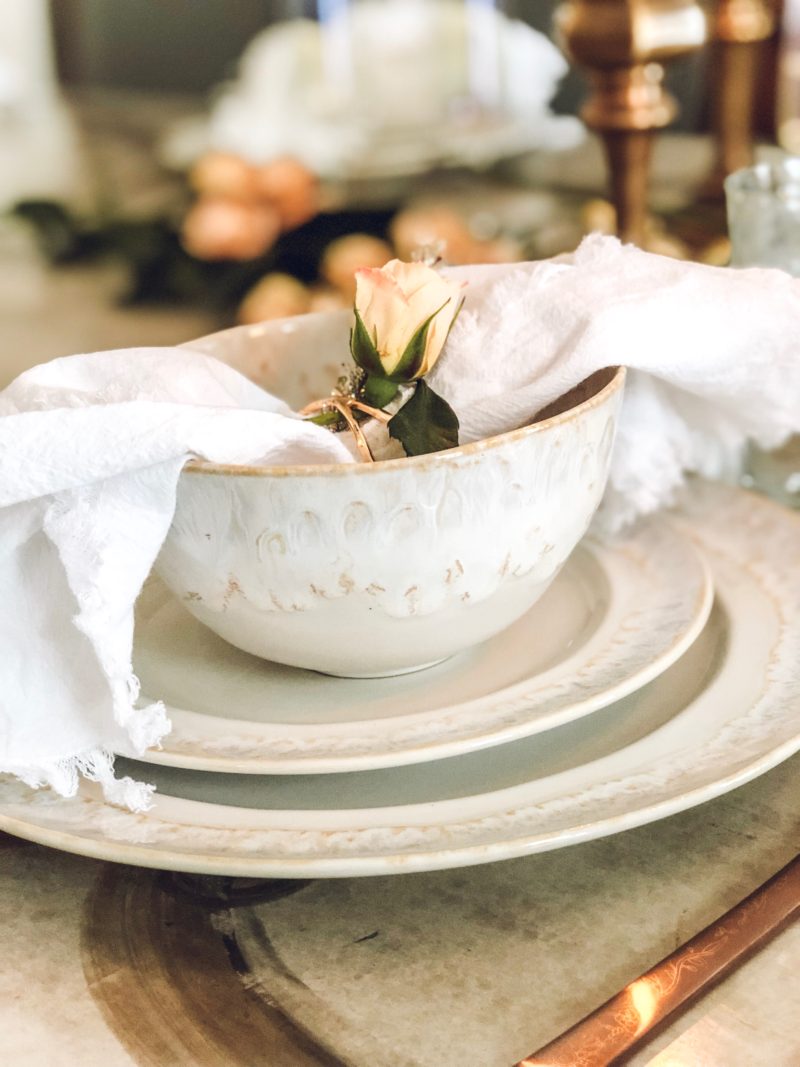 Thank you for spending Valentine's day with us and we look forward to you stopping by again.