When setting our Christmas table for our Holiday Housewalk Tour I knew I wanted to keep things fairly simple.  We had just recently added these beautiful velvet curtains from Anthropologie so I was still getting used to all the vibrant color they brought to the space.  Now that they have been up a couple weeks words cannot express how much I LOVE them! Not only do these curtains cozy up the entire room, but the quality of the velvet is exceptional and the color is unreal! I couldn't have picked a more fitting color for our home! The embroidered pattern compliments our Crate and Barrel rug without competing with it and that makes me one happy camper!
Unfortunately, the curtains are discontinued but here are a pair of velvet ones Anthropolgie currently has in stock.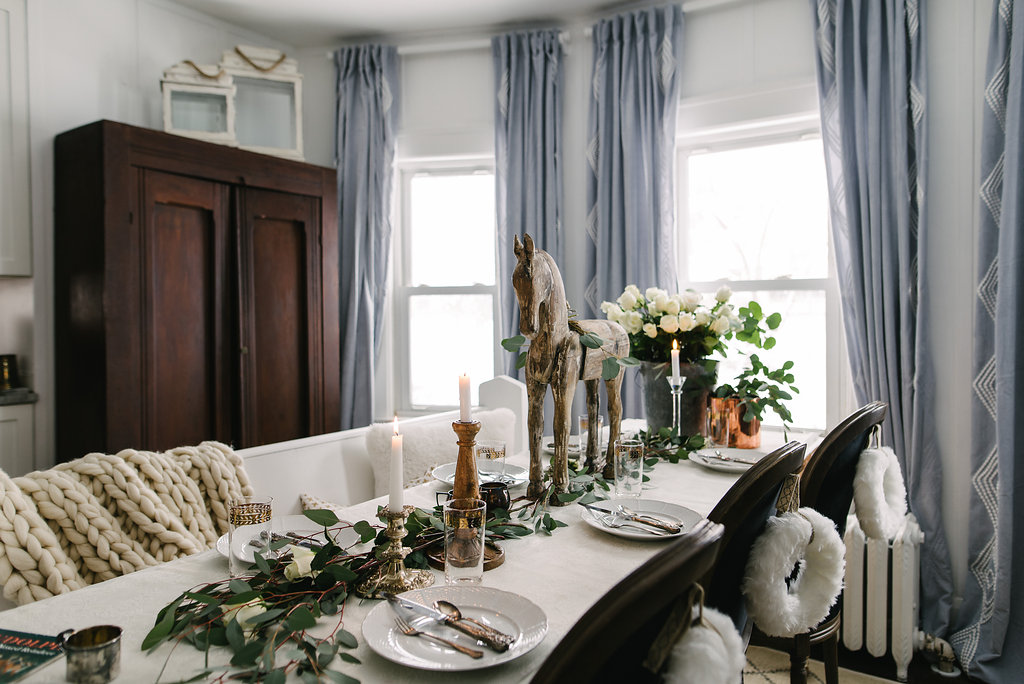 Another detail that was a must have when setting this year's table was this gorgeous wooden horse from our Kindred Vintage + Painted Fox curated collection. Since our table is vintage farmhouse style, it is very narrow and pretty long which makes decorating with centerpieces somewhat of a challenge. When Old Getty arrived from Painted Fox she was striking and her stature stood nice and tall without taking up too much space. As soon as I tried her on the table and I knew she was the perfect addition to our Christmas table! Some roses and eucalyptus down the center of the table, an old vintage steel bucket stuffed with roses and a small brass canister to hold the remaining eucalyptus finished off the look. The entire tablescape complimented the curtains beautifully including the cherished, antique silverware that was passed down to me from my mother.
Here is an up close look at this pretty lady. Isn't she darling?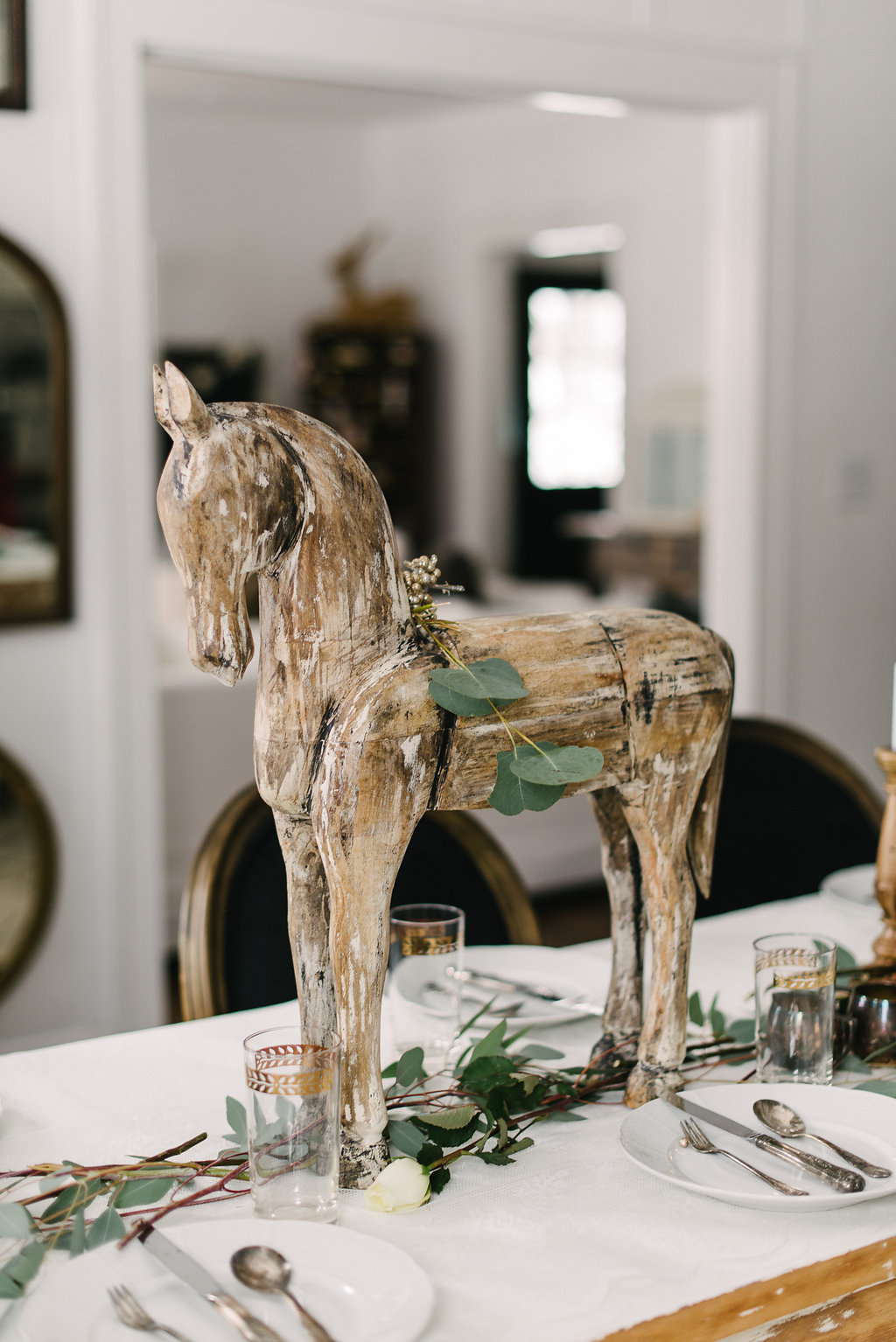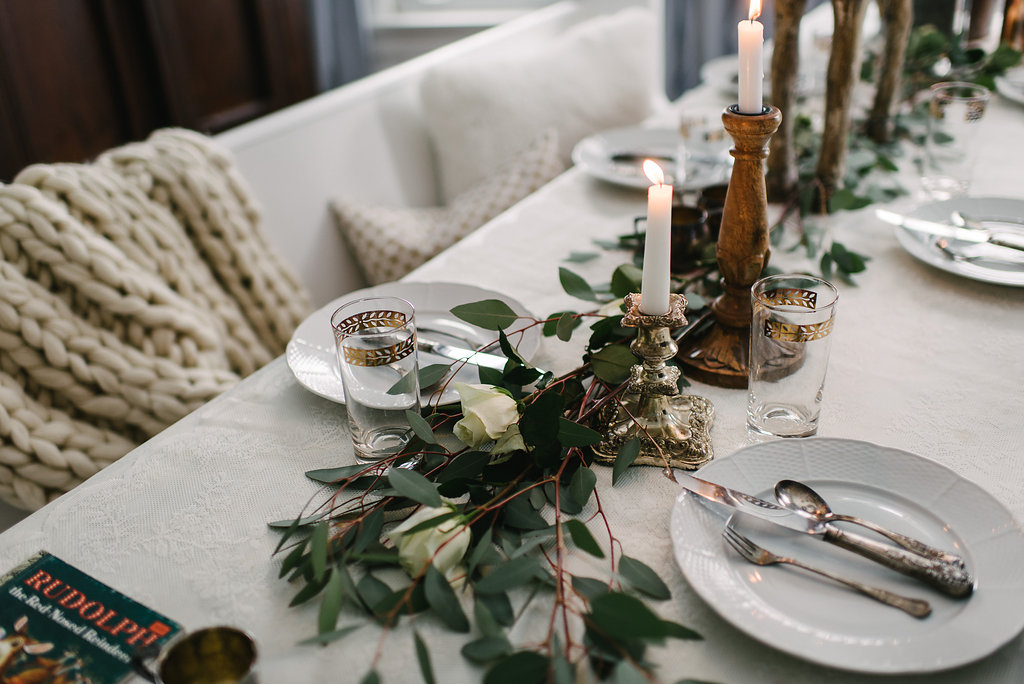 Old Getty is seriously one of my favorite pieces from the collection, you can see more about her here! The decorating opportunities with this gal are endless! She would be the perfect addition to any holiday home, perhaps maybe even your own? 😉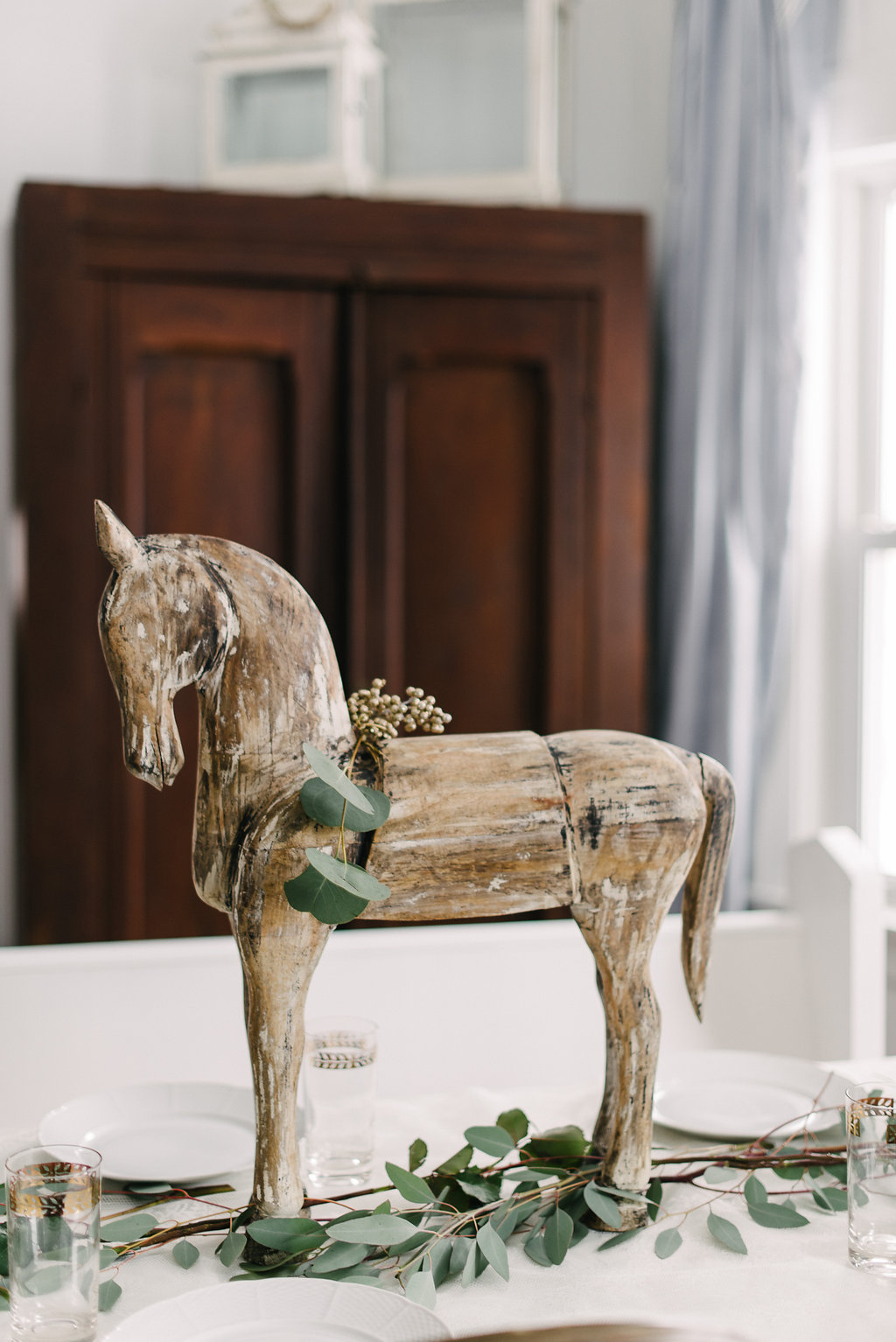 Photographs by T & S Hughes Photography.
Have a beautiful day, friends,
xoxo
Susan