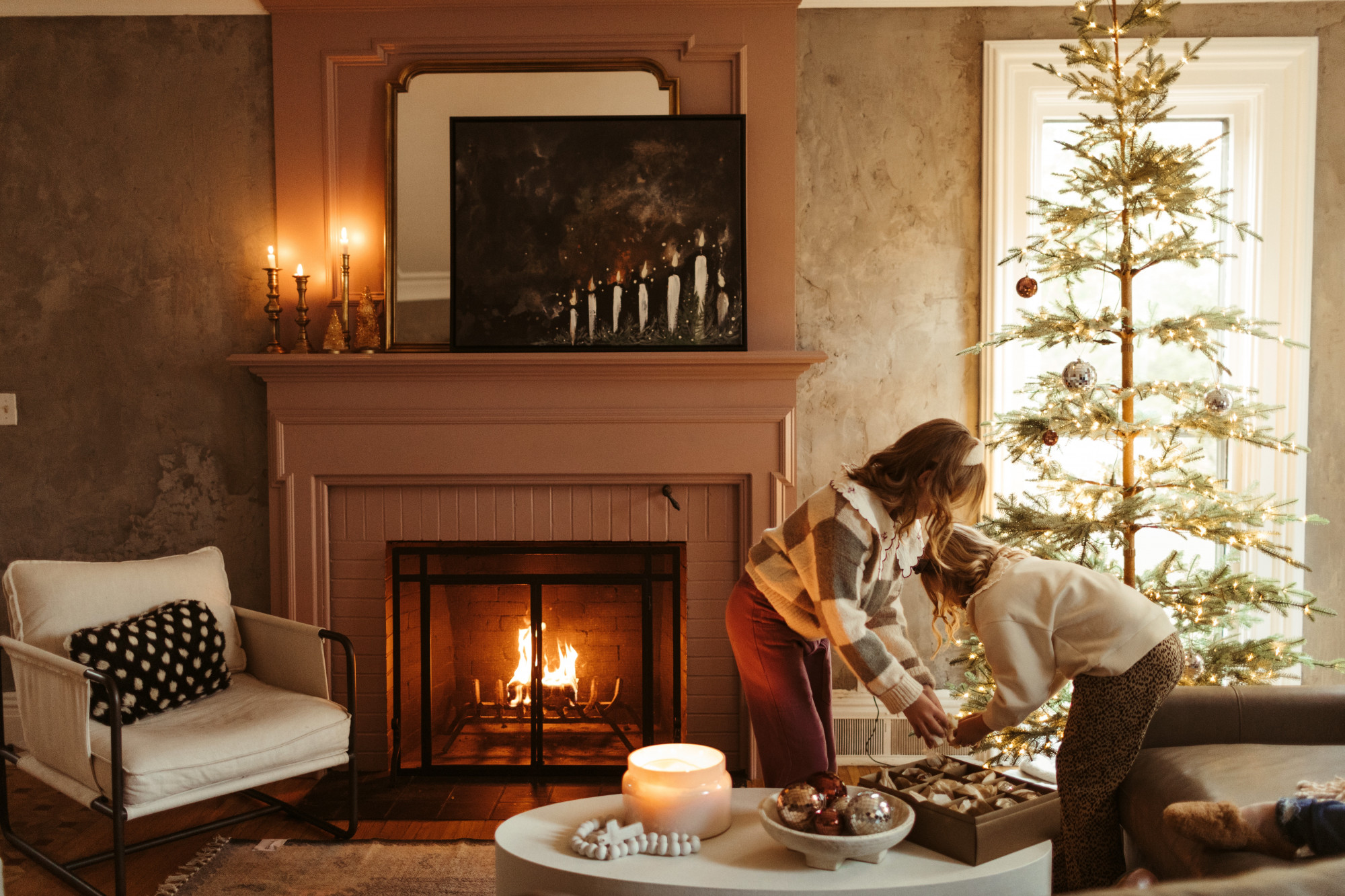 Welcome, I am so very happy to have you here!
The Holiday House Walk is my favorite home tour and I am so happy to be a part of it again this year!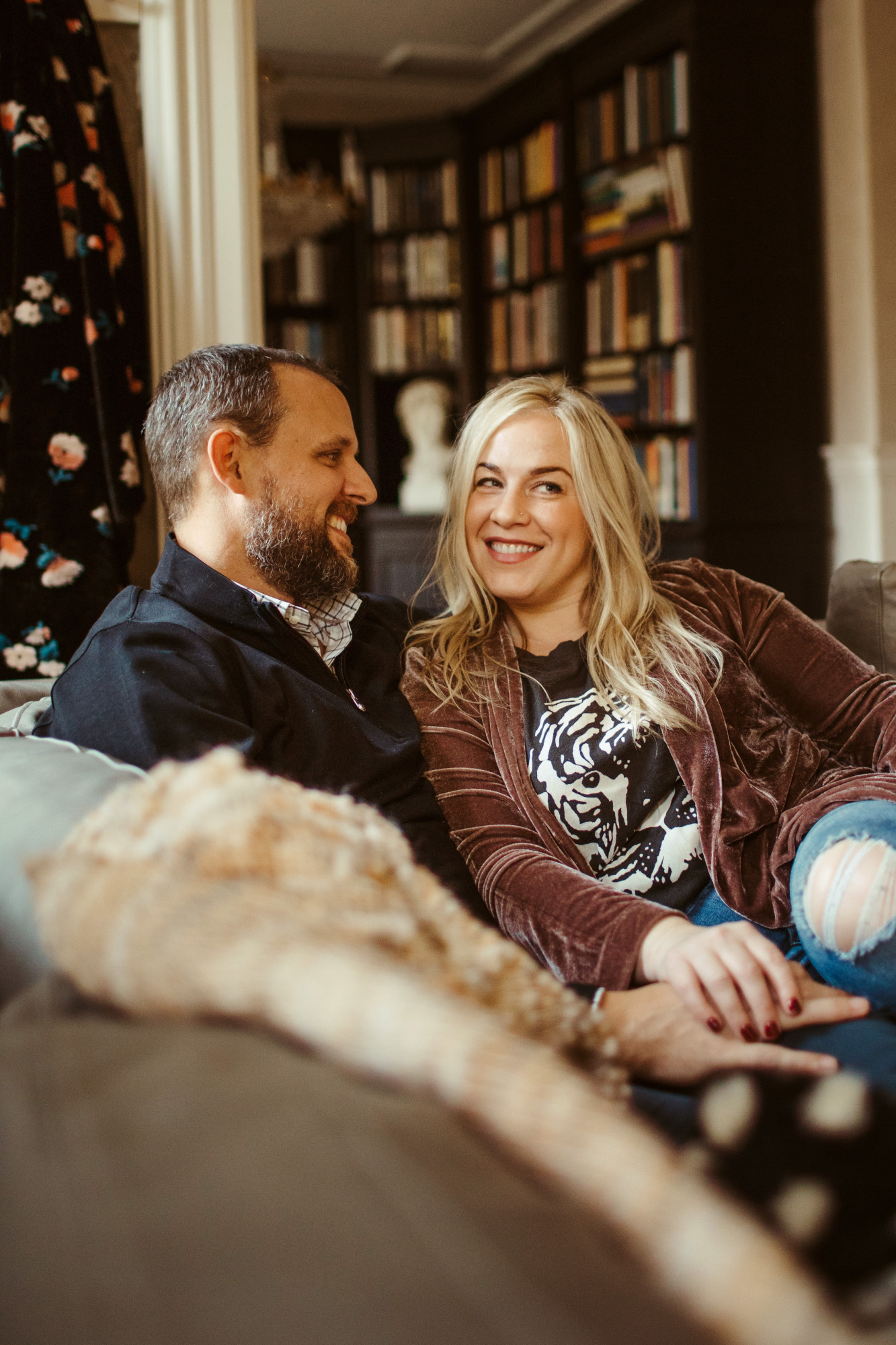 I would like to send a huge thank you to Jenn Rizzo, our tour organizer, who is an amazing blogger, friend, inspiration! Make sure to visit her charming home, you can check her out at jenniferrizzodesigncompany!
If you're joining in, from Cassie at https://www.cassiebustamante.com/eclectic-cozy-christmas-at-home/, welcome! Her home is so beautiful and she is just the sweetest!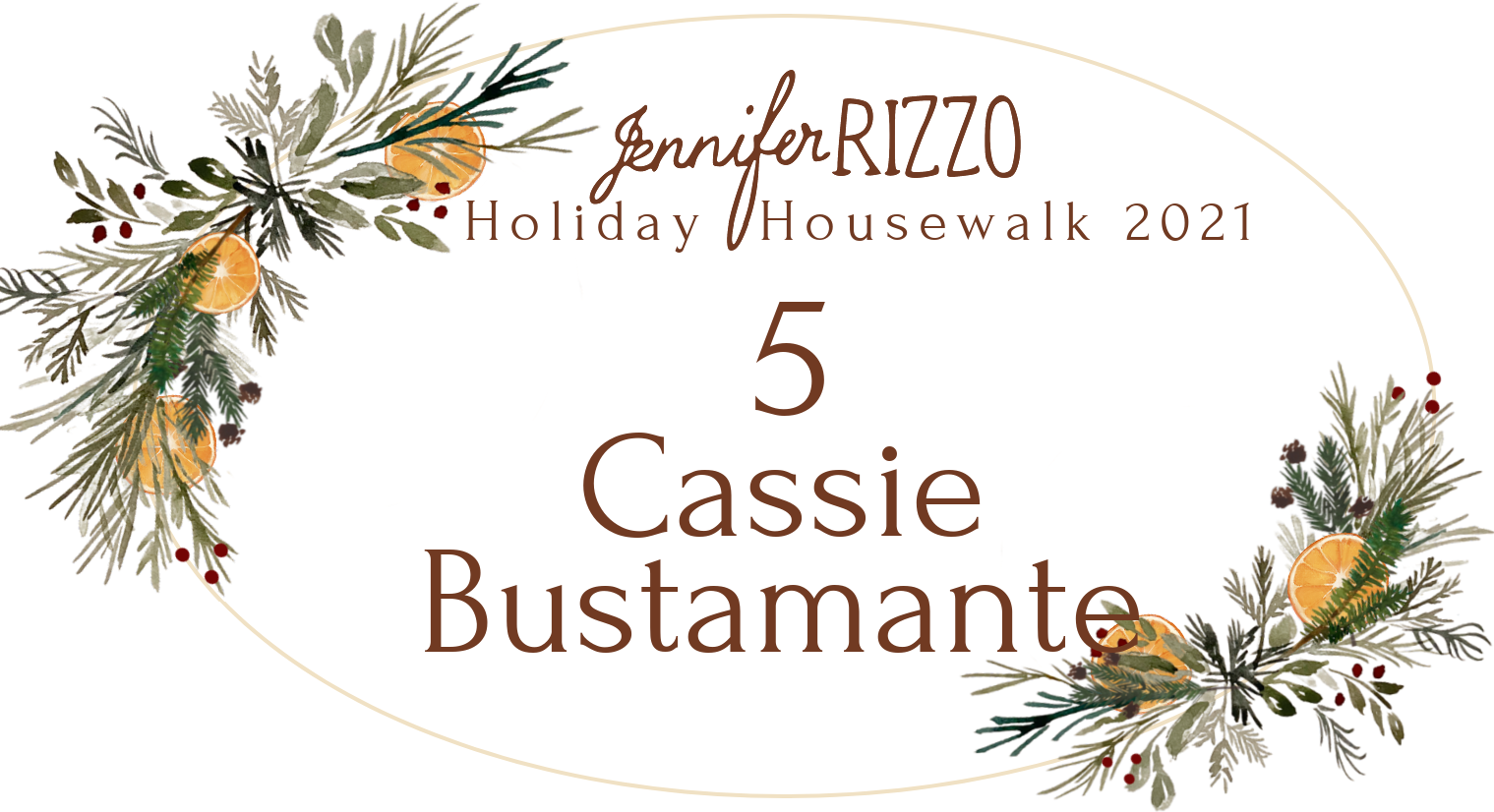 I am sure you got tons of ideas from her! She is so talented! Or if you are new to the tour, you can start from the beginning here, jenniferrizzodesigncompany. The houses this year are so insanely festive and beautiful!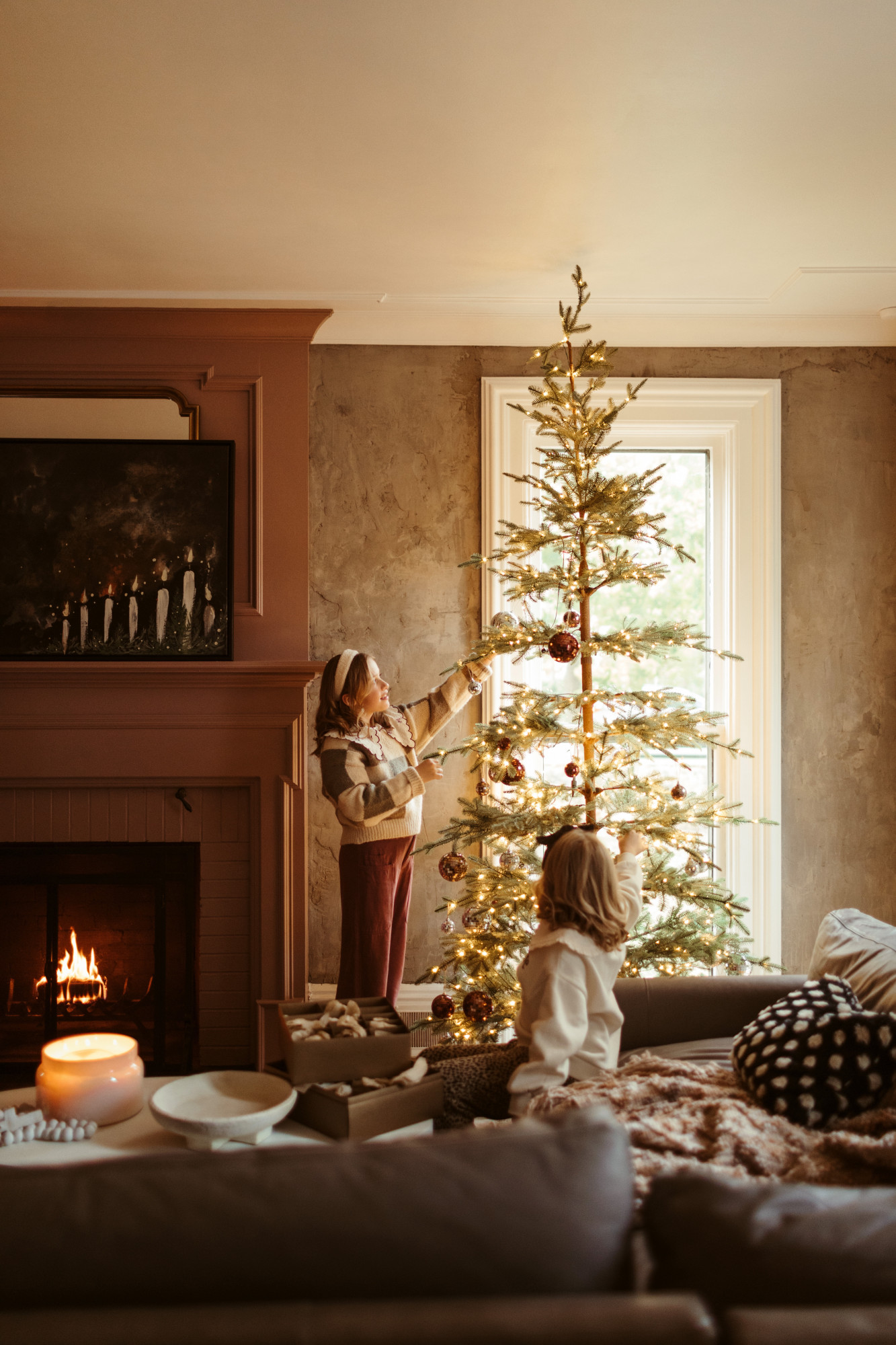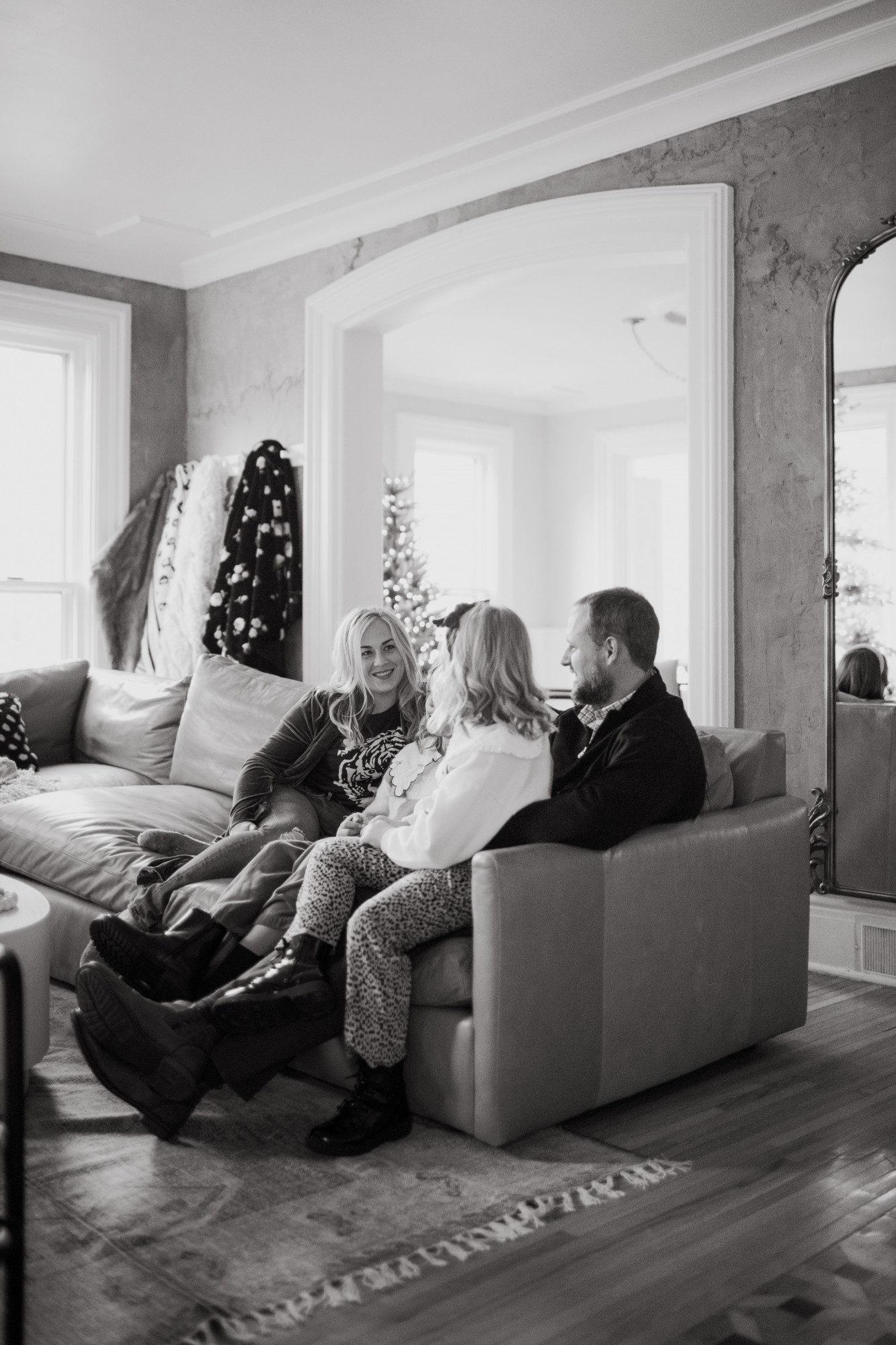 This Christmas I was feeling extra nostalgic. I was inspired by my moms pictures of her childhood tree. They had so much tinsel on their trees and I just had all the feels seeing how beautiful it was.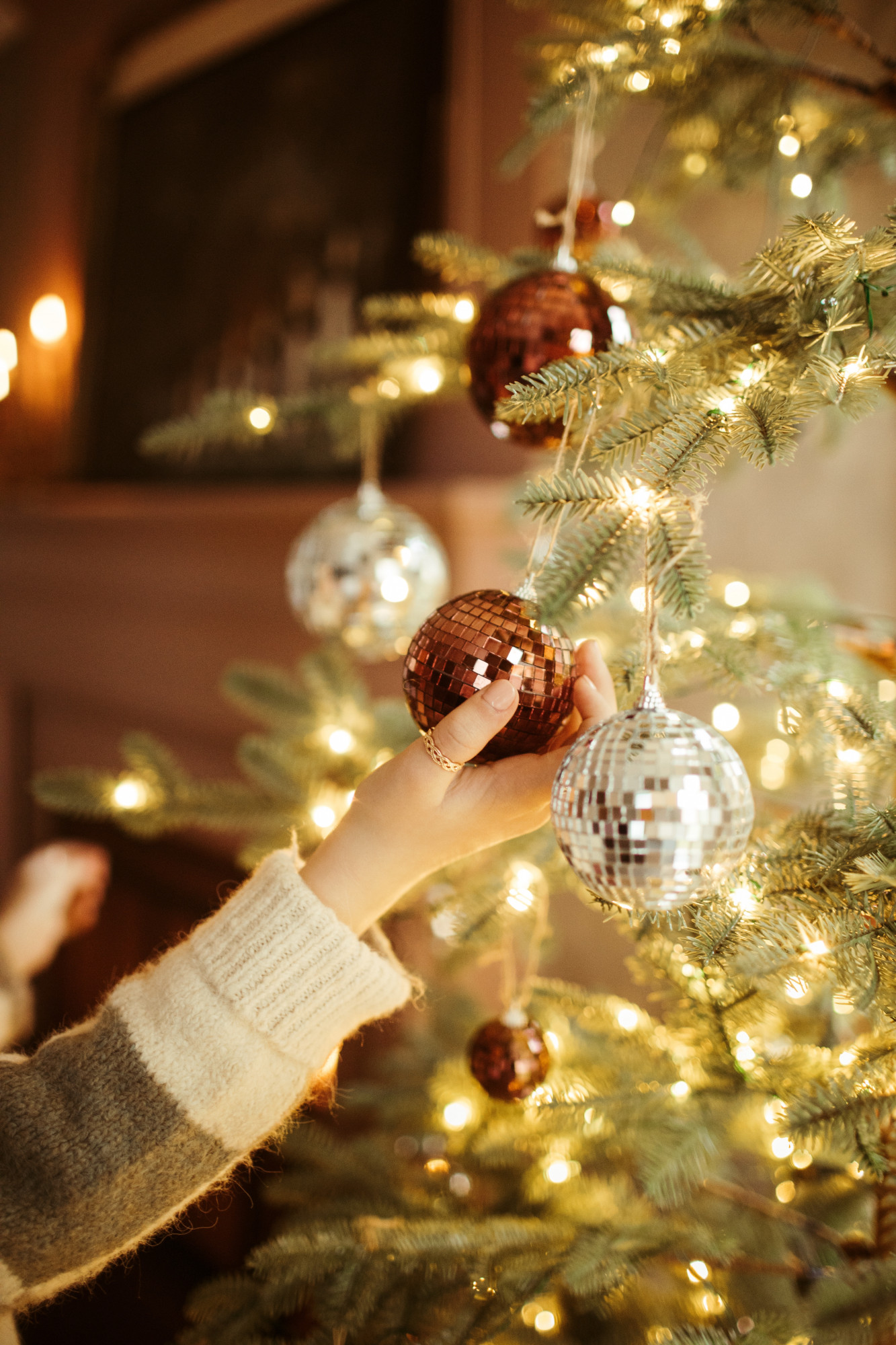 I recruited my two handiest helpers and Cath and we went to town creating a simple yet nostalgic Christmas! We set up a nine foot alpine balsam fir that looks straight out of the forest to begin.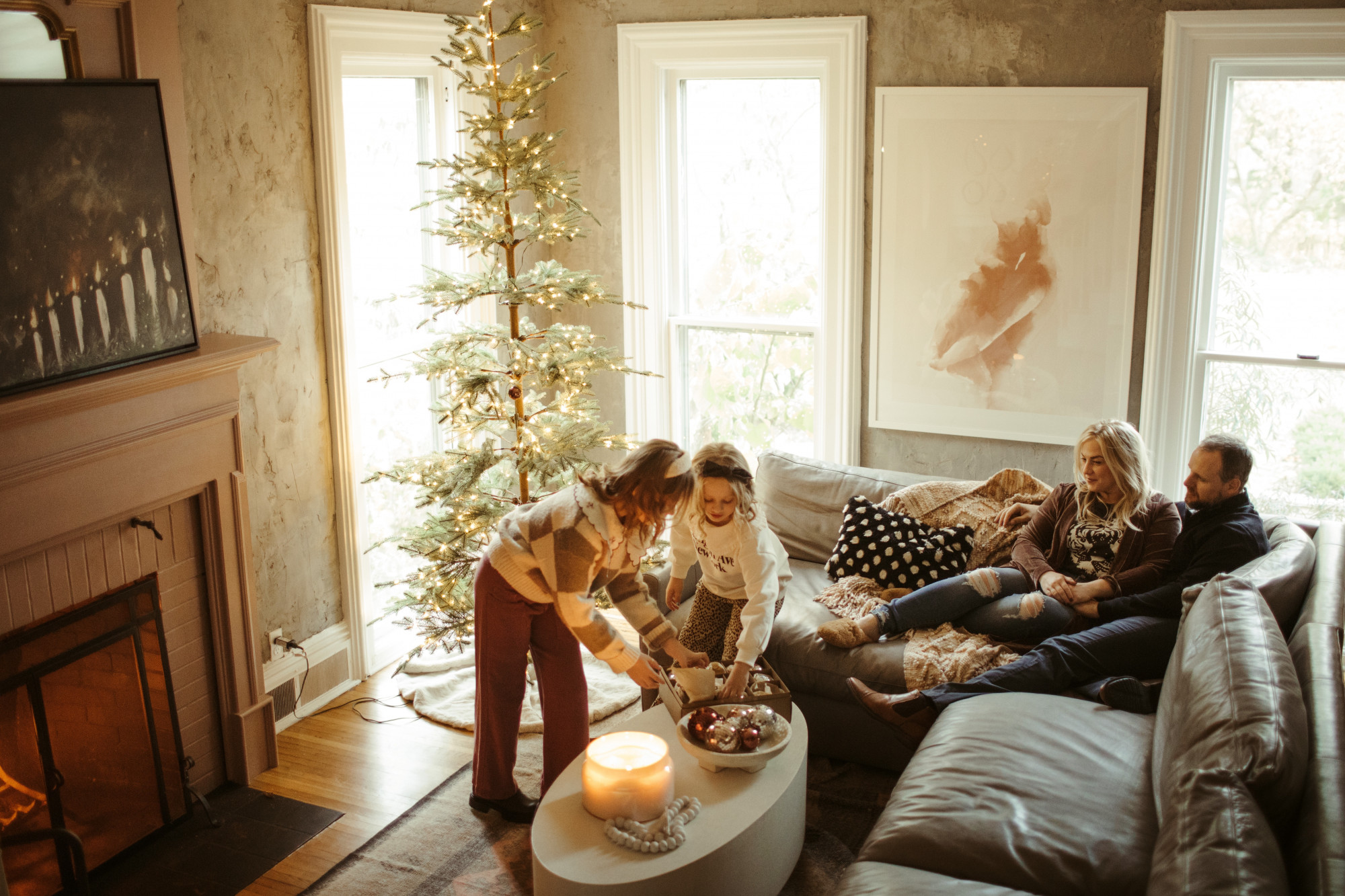 The girls made it through the bottom third with these show stopper disco ball ornaments and then I finished off the rest. The hardest part for for me was deciding where to put the tree. 🙂 I swing back and forth between three spots in the room that all worked but in different ways.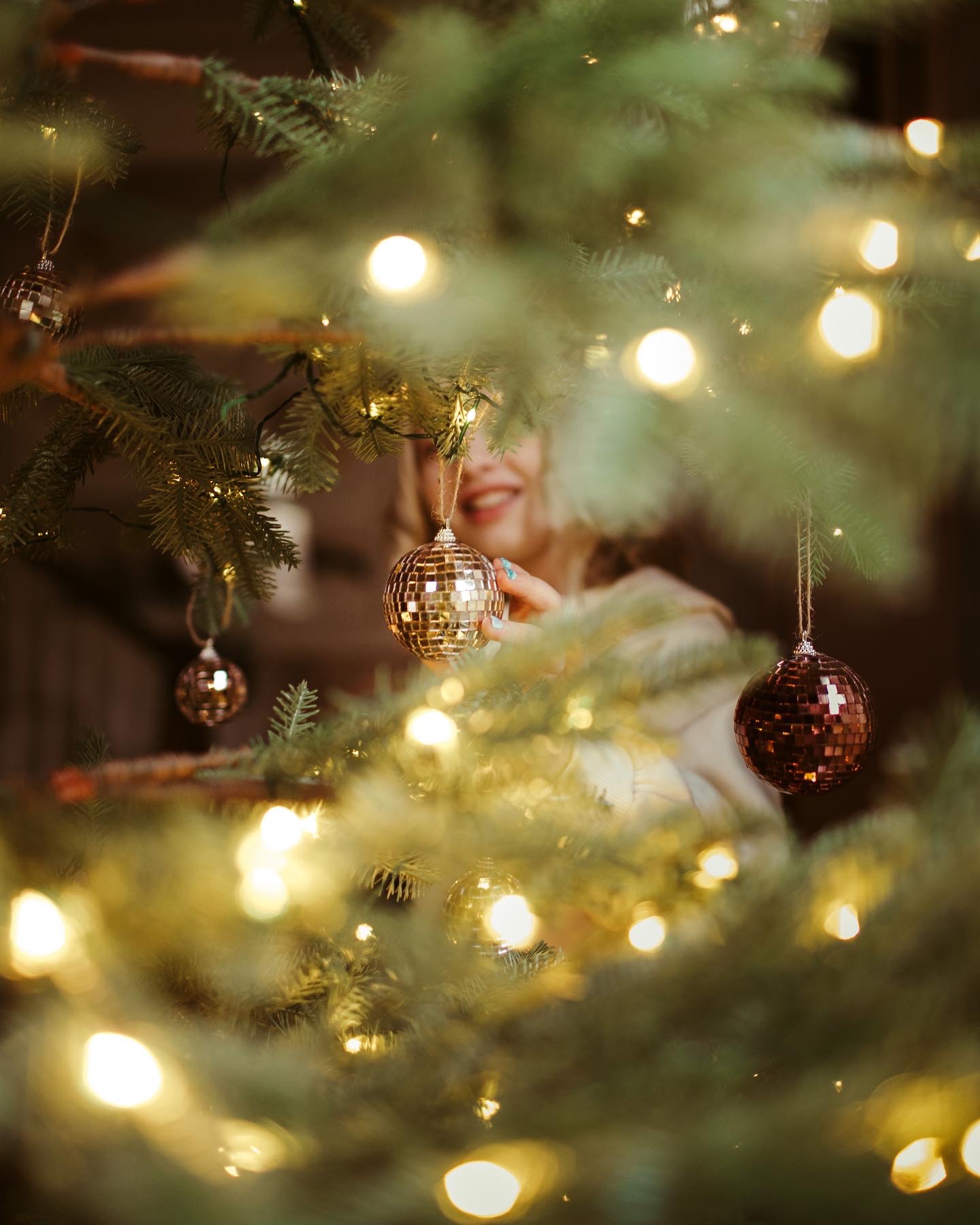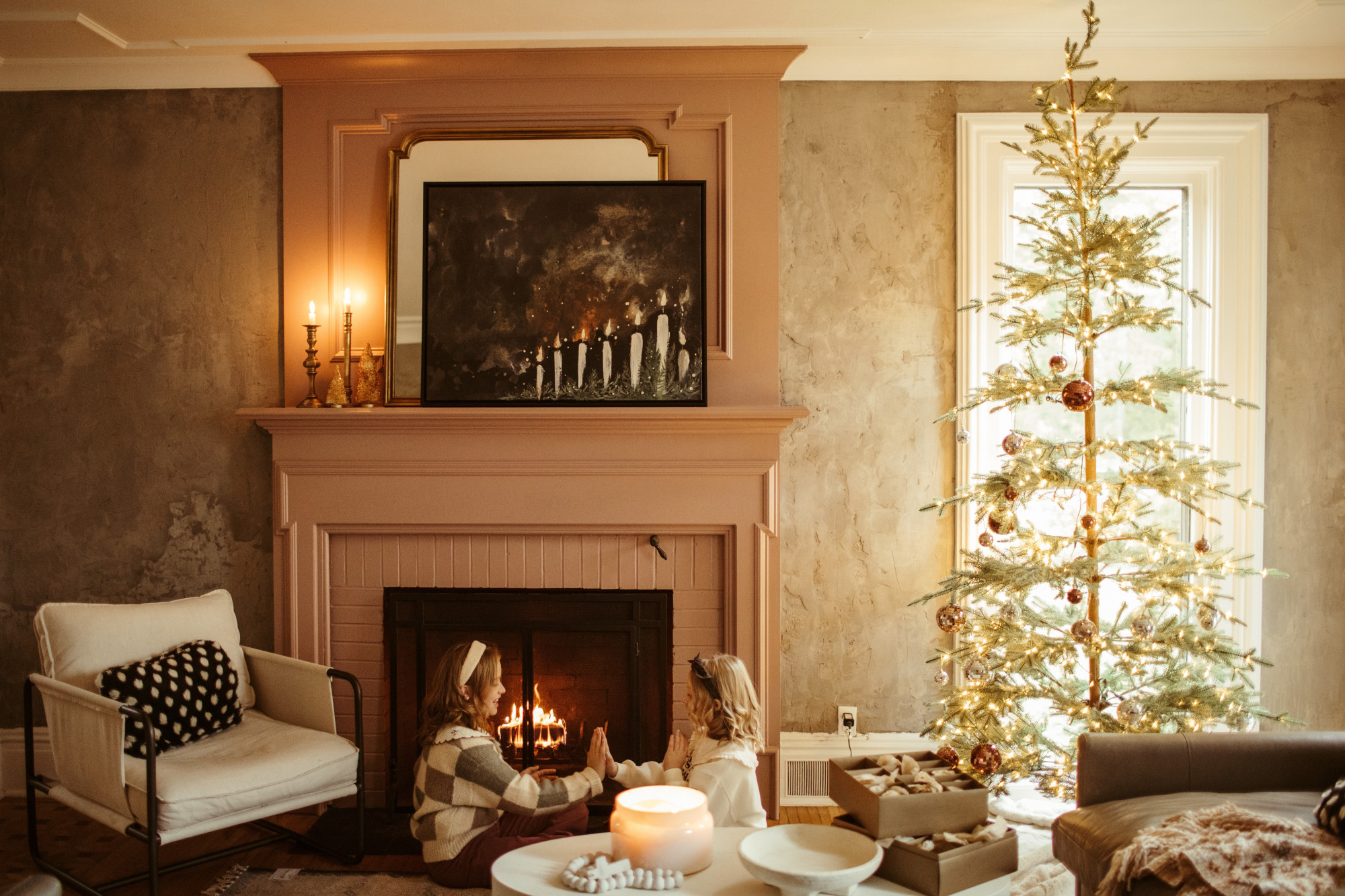 We then gathered into the kitchen for one of our favorite pastimes, baking pies during the holidays. I must admit having a daughter (and a mother) with celiac has made this a bit more challenging but we make do!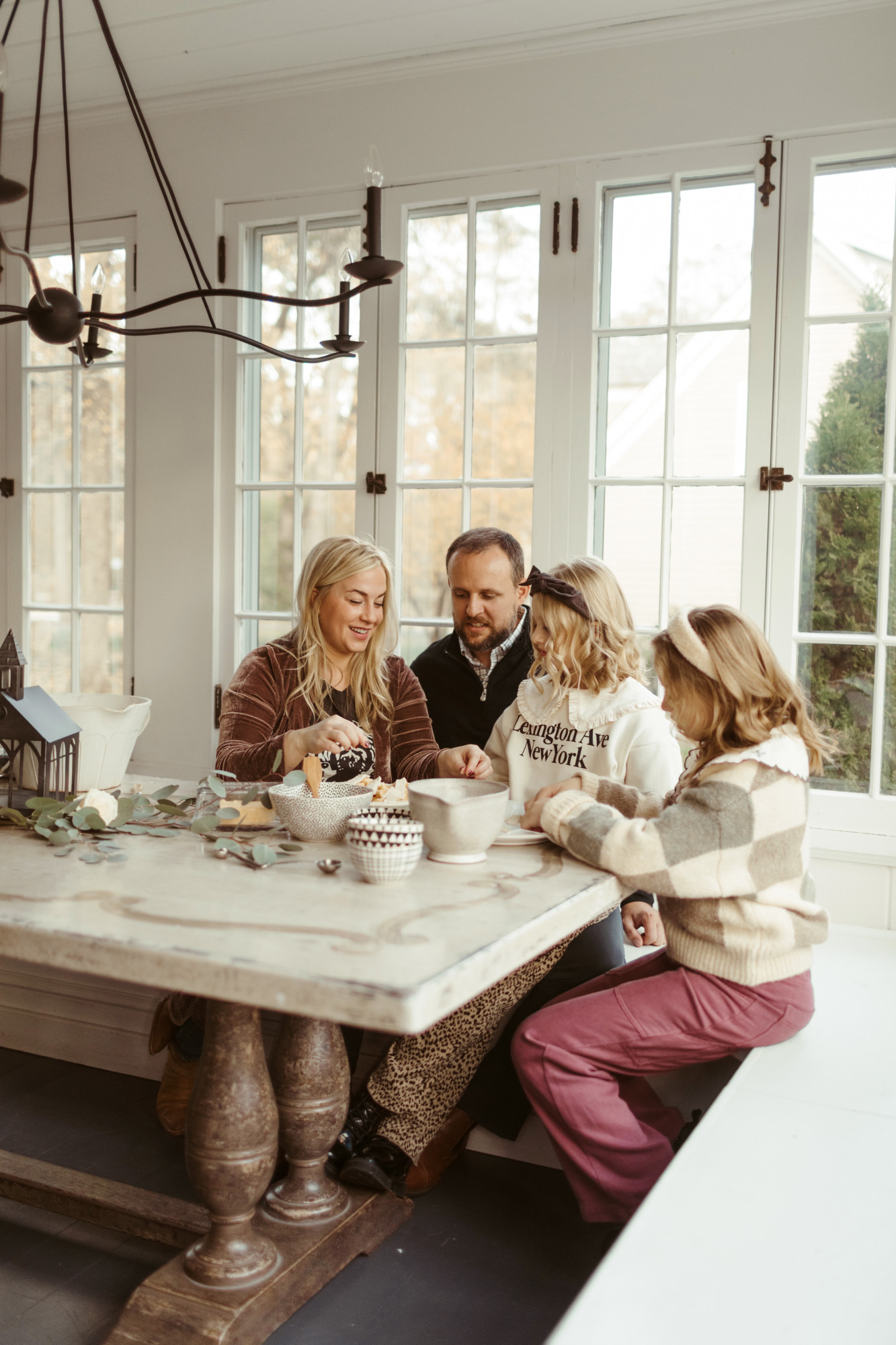 The crust wasn't as workable as I would have hoped but it sure did make for some fun memories trying to piece it together to look halfway decent. 😂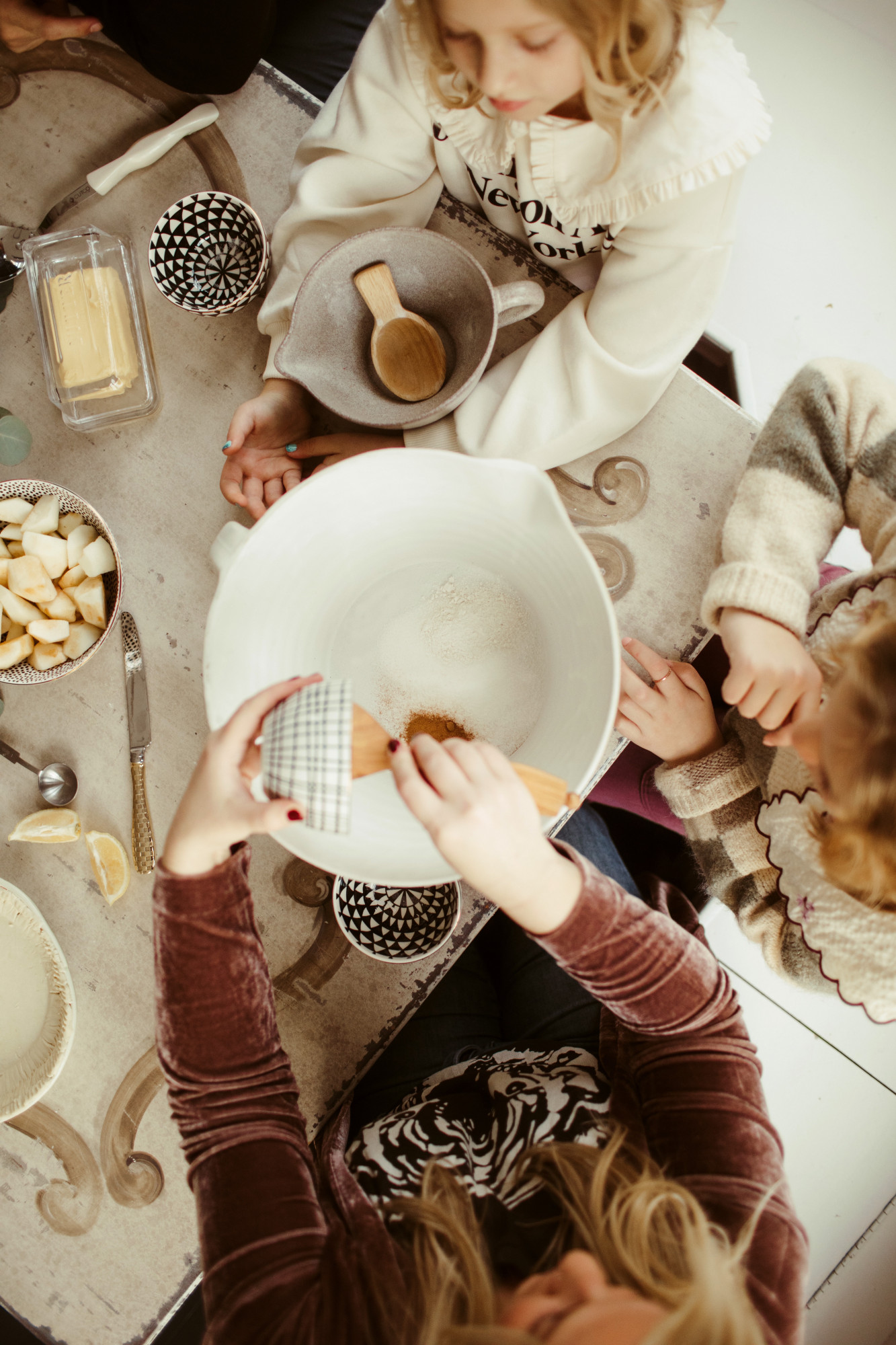 Good news, picture perfect or not, it sure did taste good and that's really all that matters.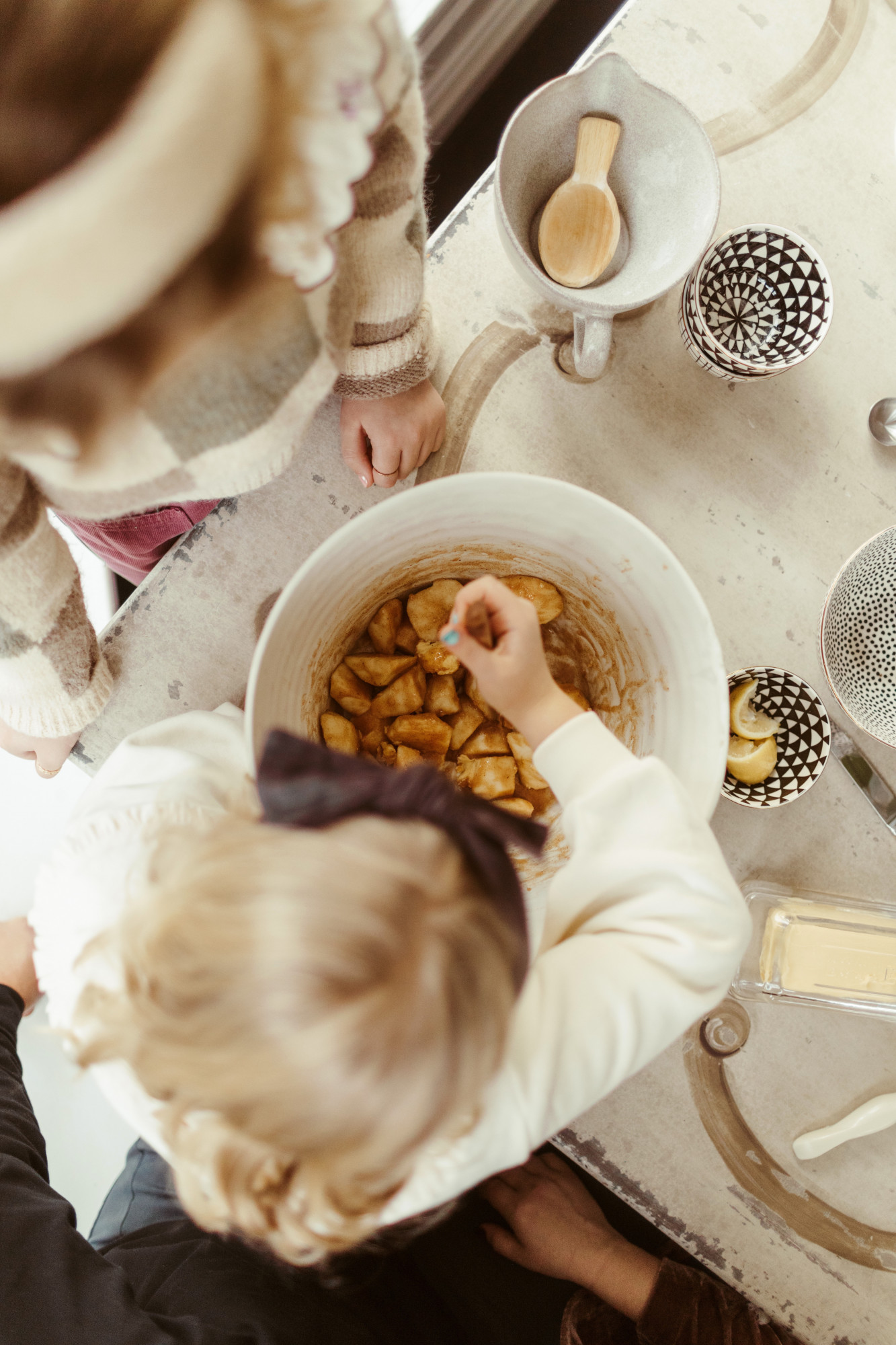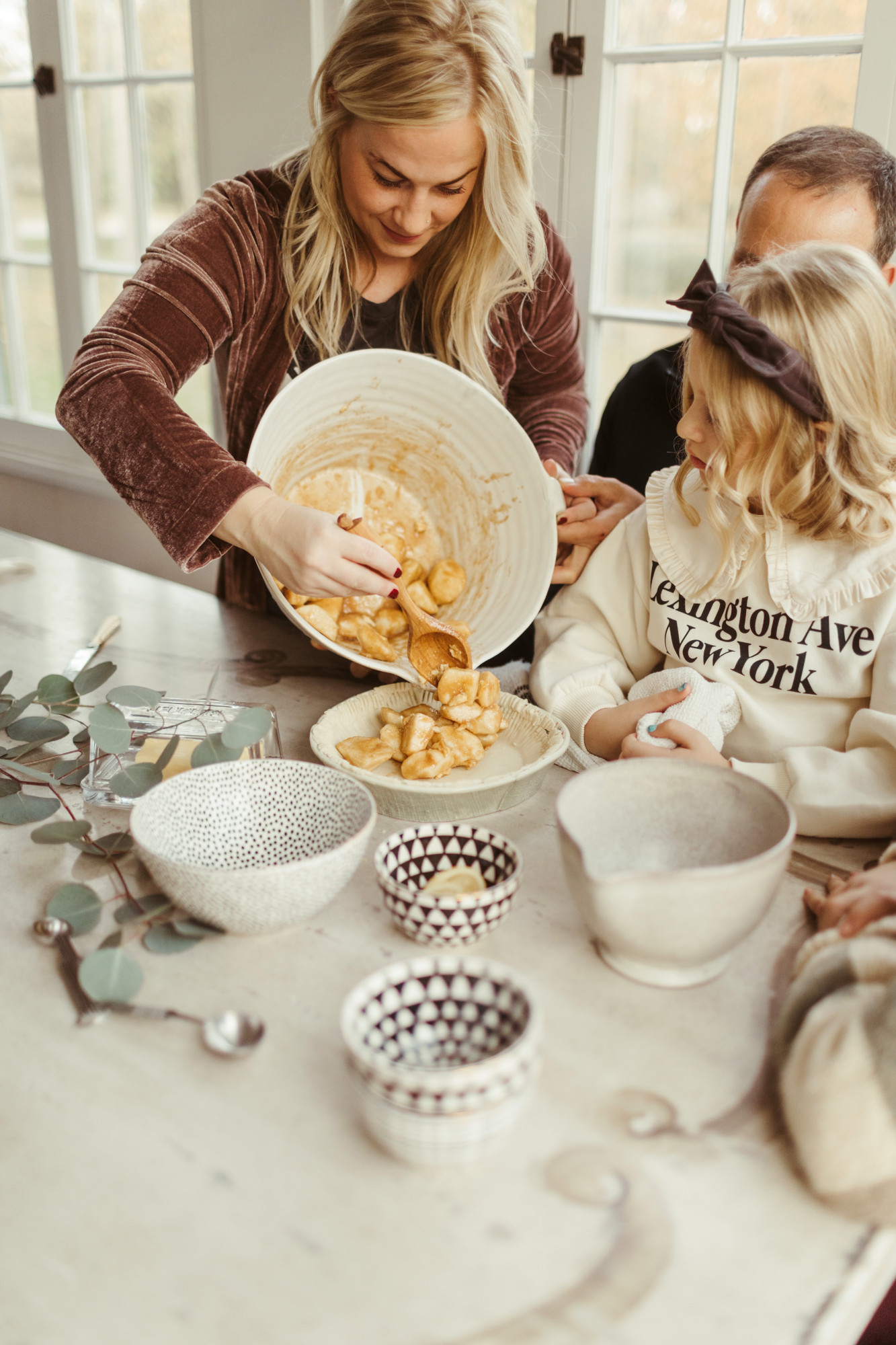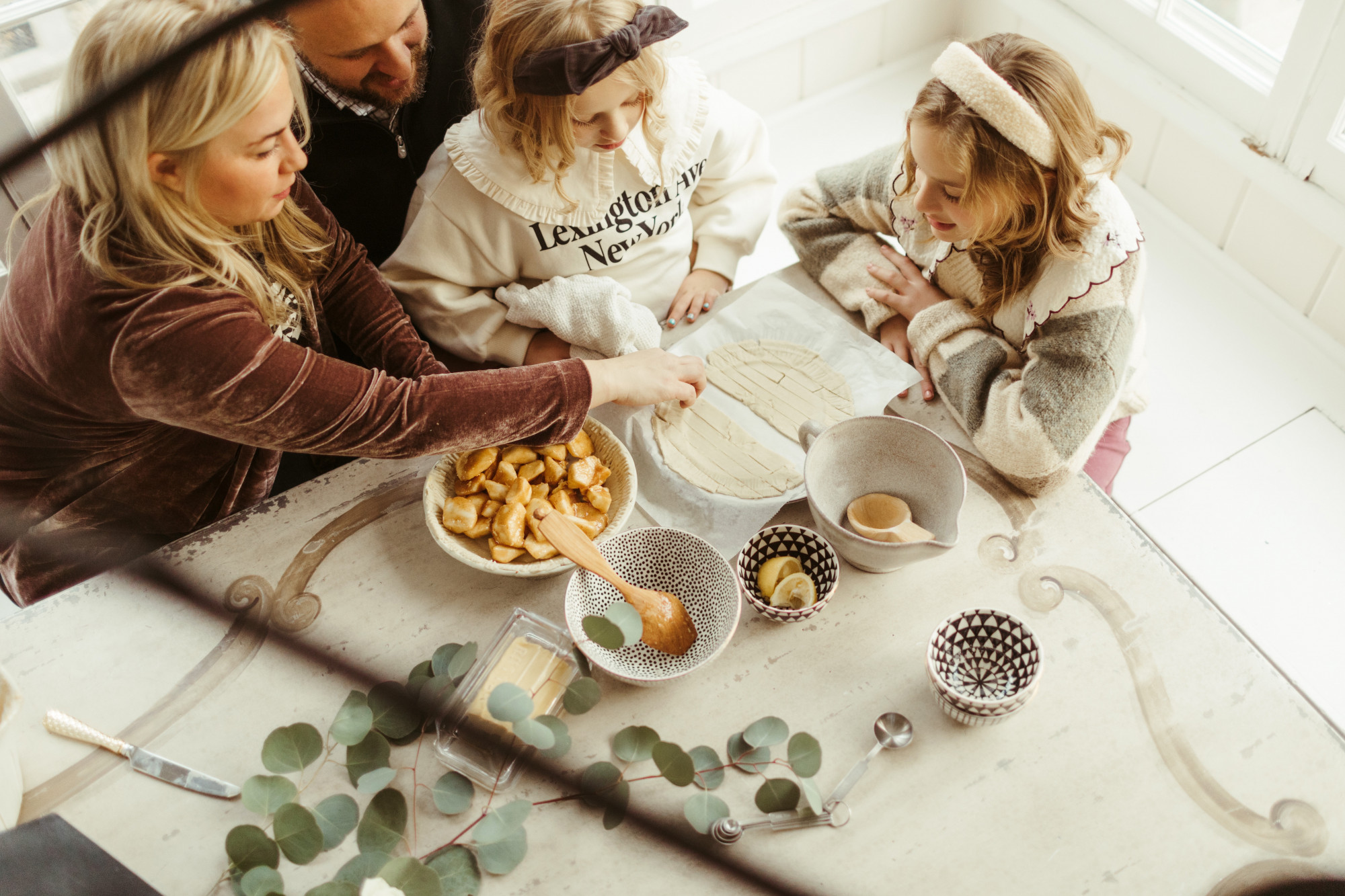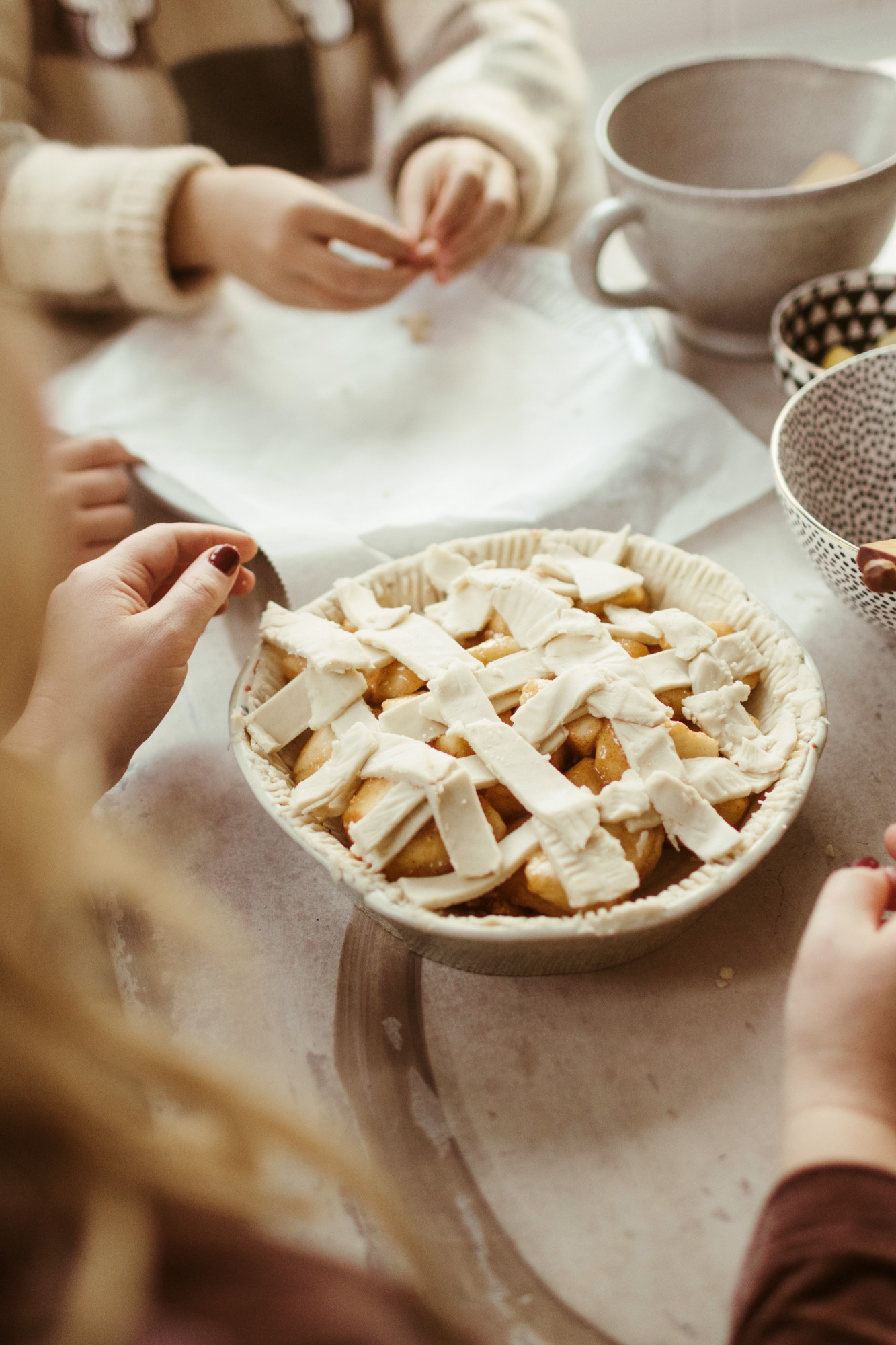 This was of our earlier Christmas looks this year. We have since moved things around and added a bunch more decor and trees so make sure to tune in throughout the month as we show you more.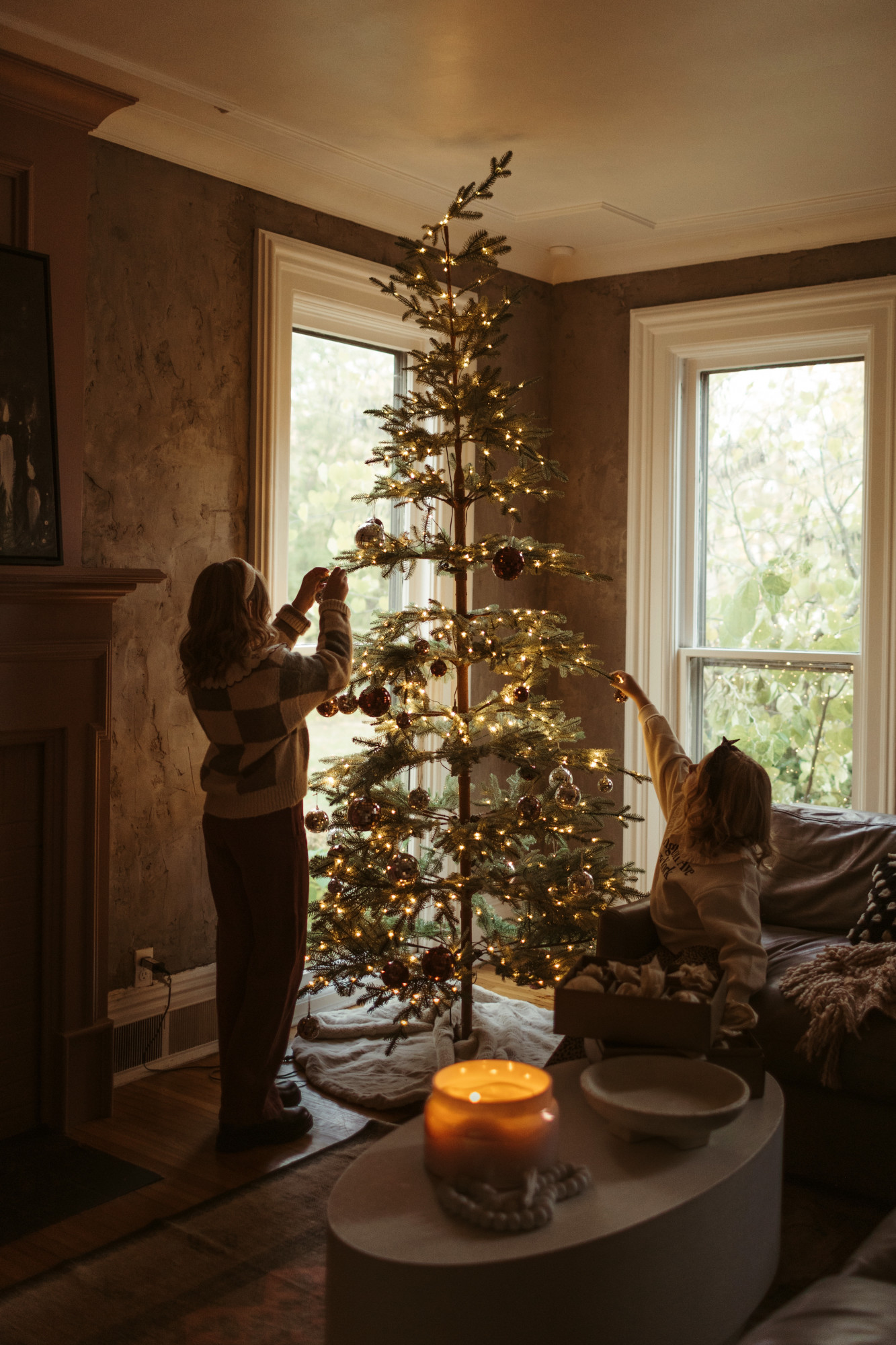 Wishing you a very merry Christmas. Thank you for stopping by and spending time with us today!
Next up on the tour is Destiny! Creating her magic over at https://justdestinymag.com
Destiny's home is gorgeous and decorated to the nines! There is no doubt in my mind that you will fall head over heels for he charming home the same way I did! And on top of it she is such a joy!
A special thanks to our talented photographer, Ro Birkey Photography: https://robirkey.pic-time.com/portfolio You captured our home and hearts so perfectly. ❤️