Hello everyone, Rob here!
At the end of every year, I try to take time to remember.  To gauge progress, mark highlights, and simply reflect on where we've been.  Personally, I prefer to look back over several seasons at a time so that I can better grasp the long-term changes.
With Susan being a creator and therefore, taking a lot of pictures, I get to enjoy memories perfectly captured by the lens.  This helps me to remember details my mind's eye may have fogged over.
So for example, I am writing today about the Tuff Shed and how it's been such a blessing.  As a space to stage and decorate it's amazing for Susan.  It's such a beautiful pallet upon which she can create.  But as a space to gather with friends, it's even more amazing.
Here is a look back at these past few years of the times we've enjoyed our outdoor escape. I've enjoyed coming through our picture archives and I'll show you a combination of staged pictures, crazy moments, and quick pics that we've taken over the past few years.
These two photos were Susan's idea.  She thought it would be really cool for Reece and me to stand in the same place with a before the shed shot and a post-construction.  The build took only two days but I clearly couldn't remember which hand I used to hold his paw.  🙂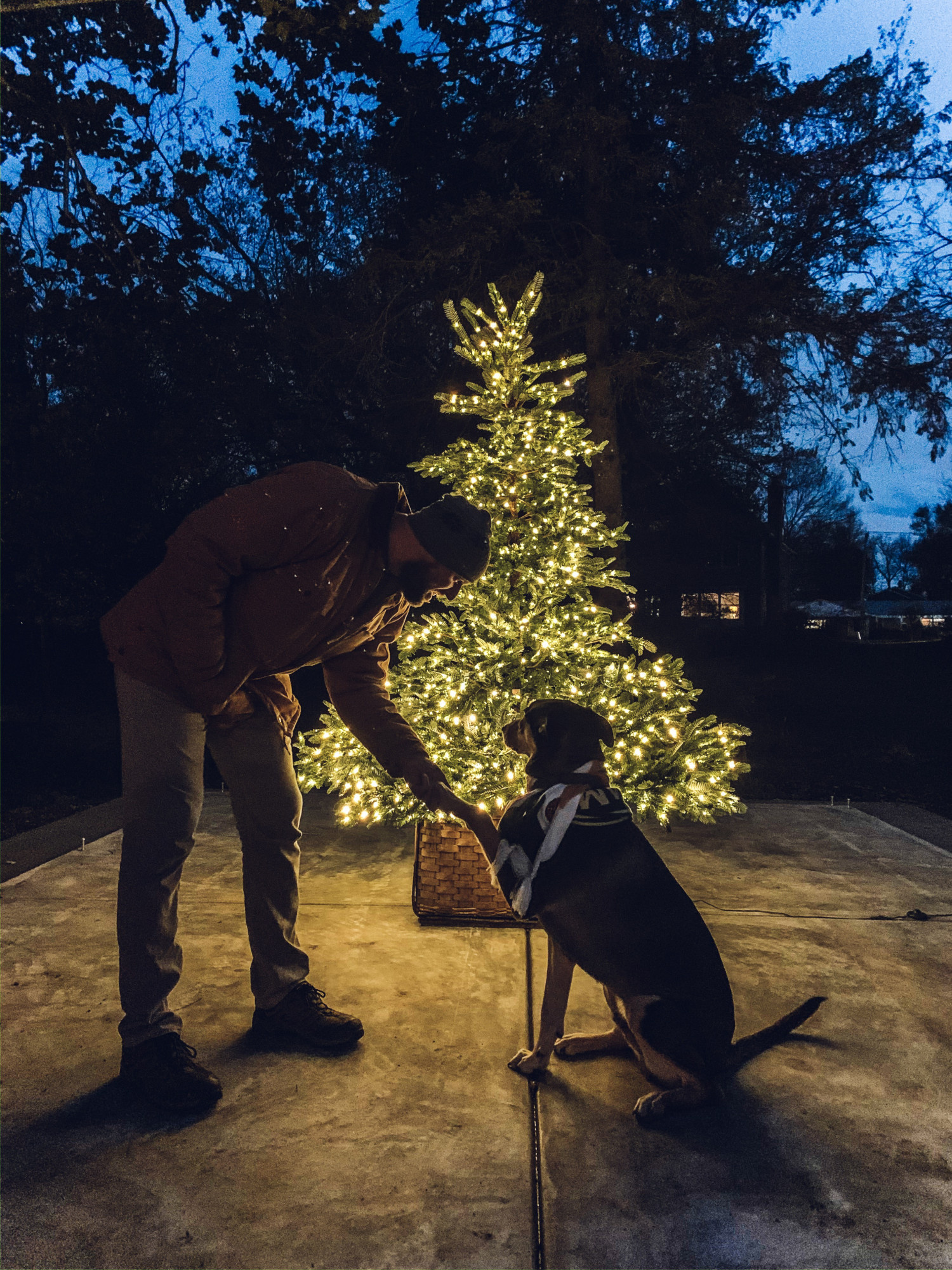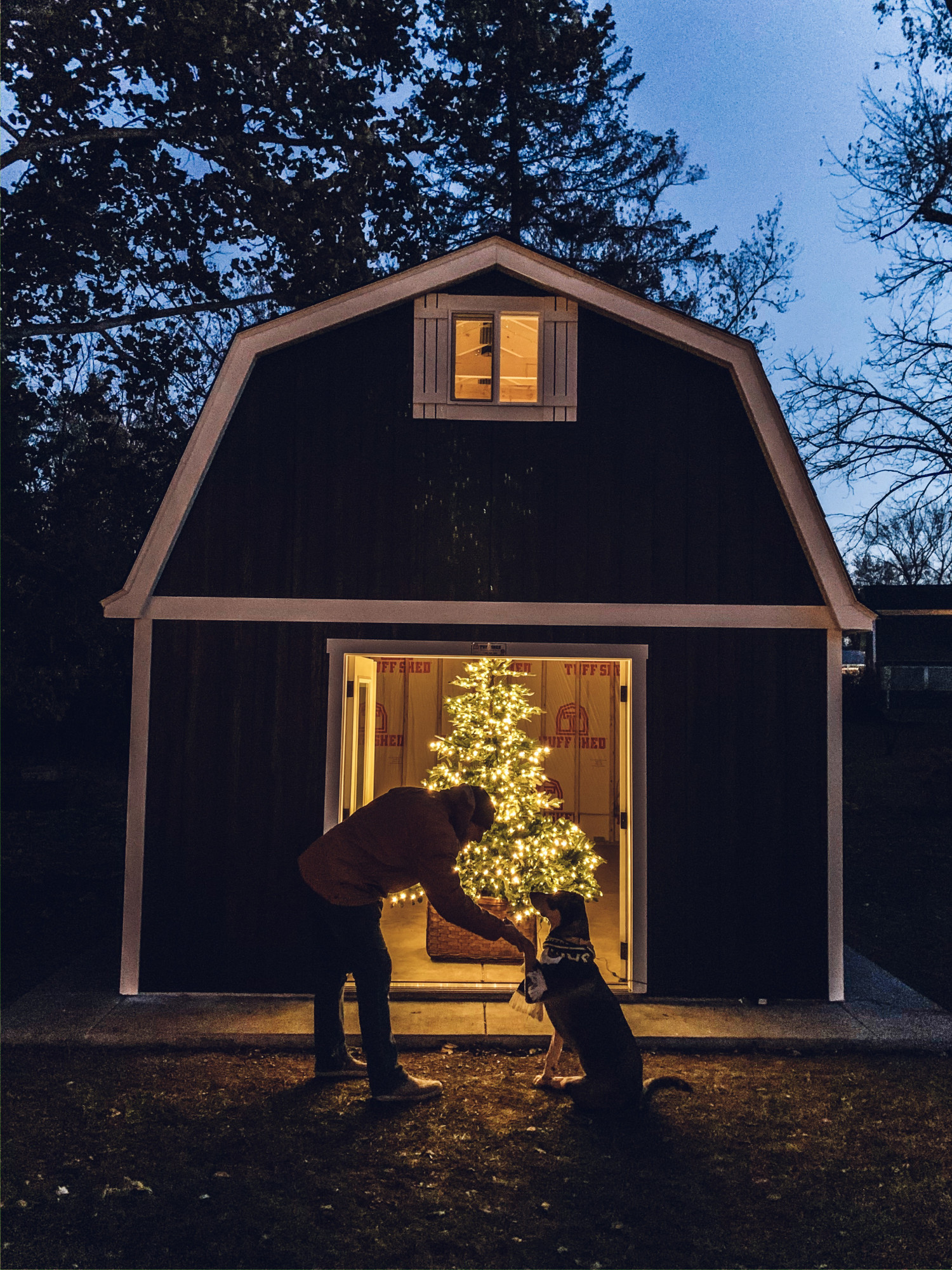 Here's a building progress pic.  There were three awesome guys there that put this up in two days.  I was more than impressed.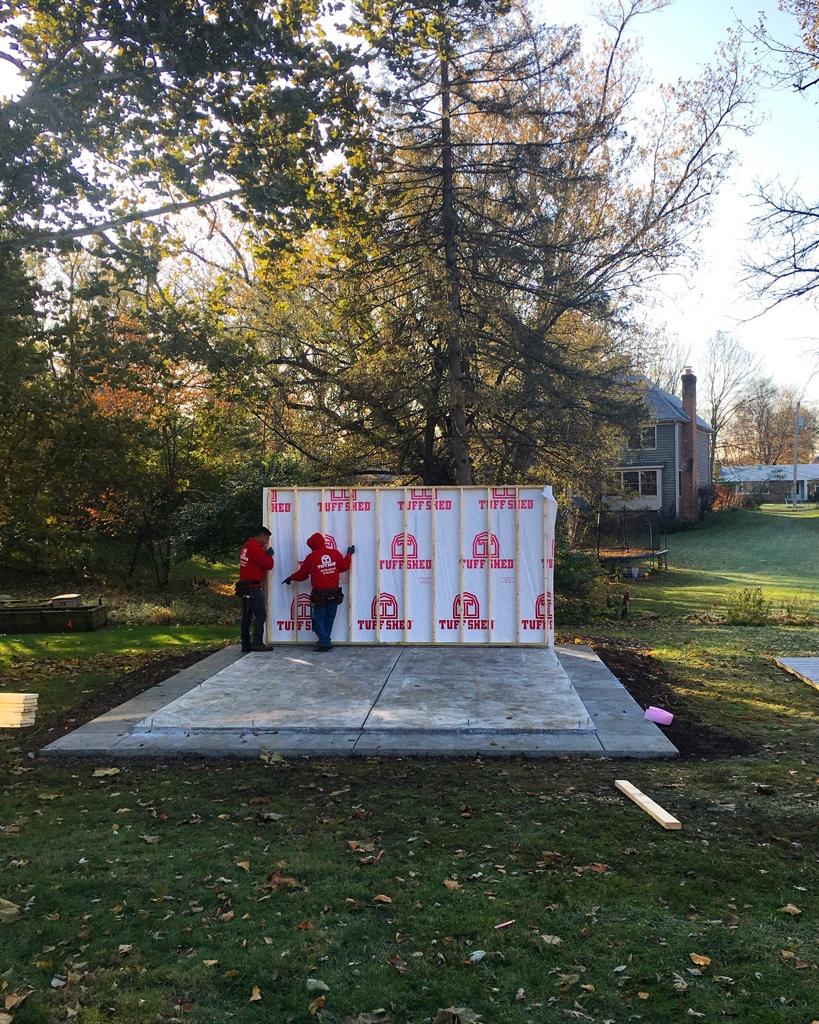 The shed is two stories, which provides a super cool place to have a bed.  We've enjoyed several movie nights up here.  All four of us crawl up a ladder and project a movie on the far wall.  9/10 times Susan and I fall asleep within 30 minutes of the start, but the kids end up watching the whole thing. ◡̈
One year Susan decided to deck out the shed and then let the girls carve the pumpkins under 'Harry Potter' candles.  How cool is that!  We tied the candles up with the fishing line and taped them to the ledge. Viola, instant magic!  The girls loved the dark and mysterious space!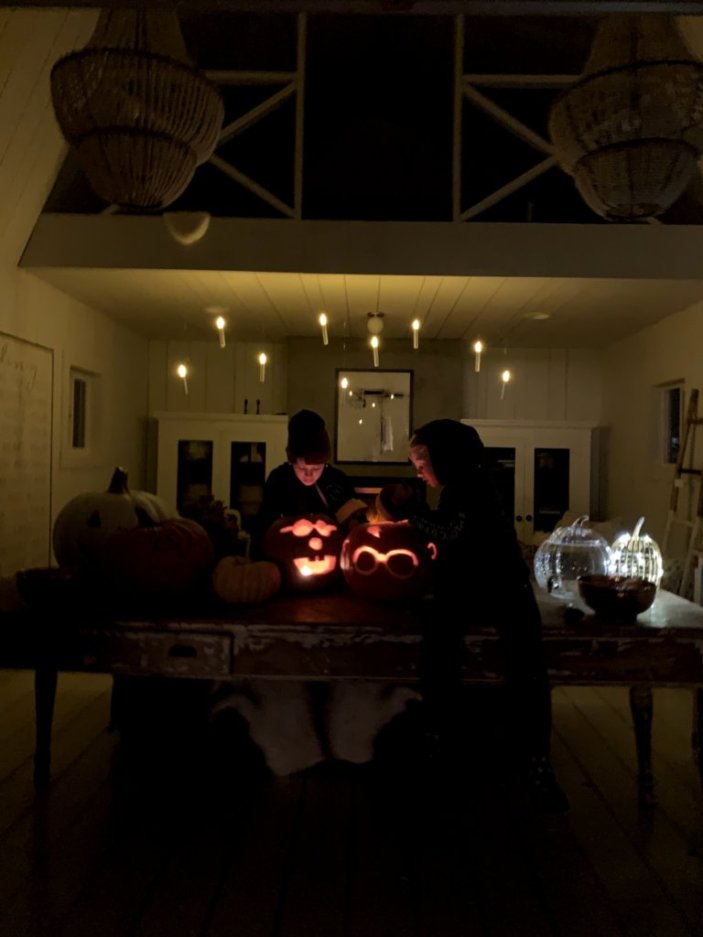 Last Christmas Susan staged the Tuff Shed with two big trees.  I love how the simple act of adding trees into a room creates a Christmas scene and makes hot chocolate and a nap. ◡̈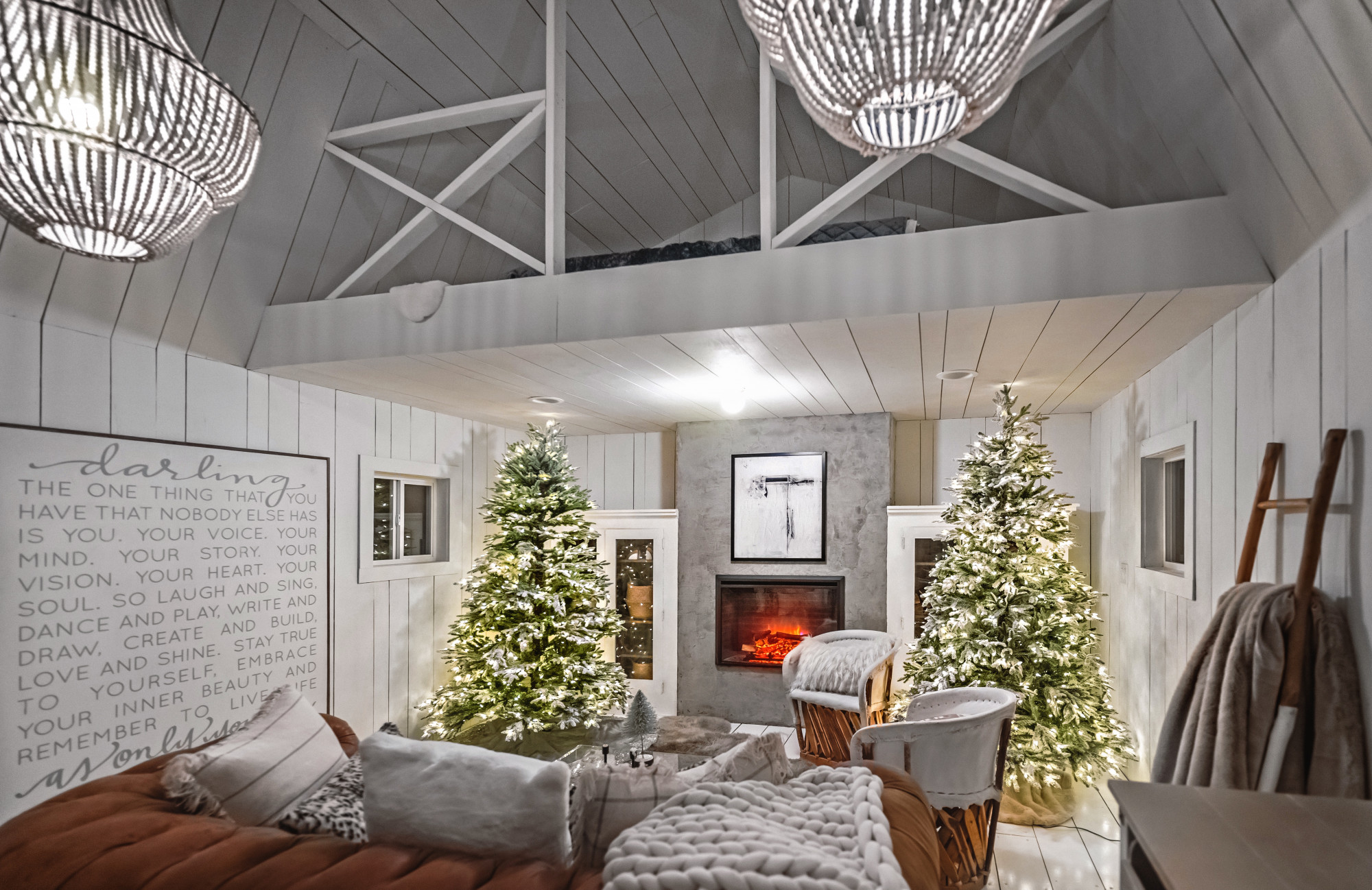 Finally, here is our latest adventure.  We hosted a Halloween party outdoors and were able to use the Tuff Shed as a place to warm up.  After a year in isolation, we really needed to show the girls a good time!