I knew back in 2019 when we got our Tuff Shed that we would get a lot of use out of it.  I imagined a small group of girlfriends chatting in front of the fireplace, drinking wine, laughing, all while the kids played on the trampoline.  I envisioned snuggly movie nights cuddled up in the loft bed.  Even big events where we needed space to make Christmas wreaths.  And believe me, we have absolutely used the shed for all of those events, but this past weekend we used it in a way I never imagined!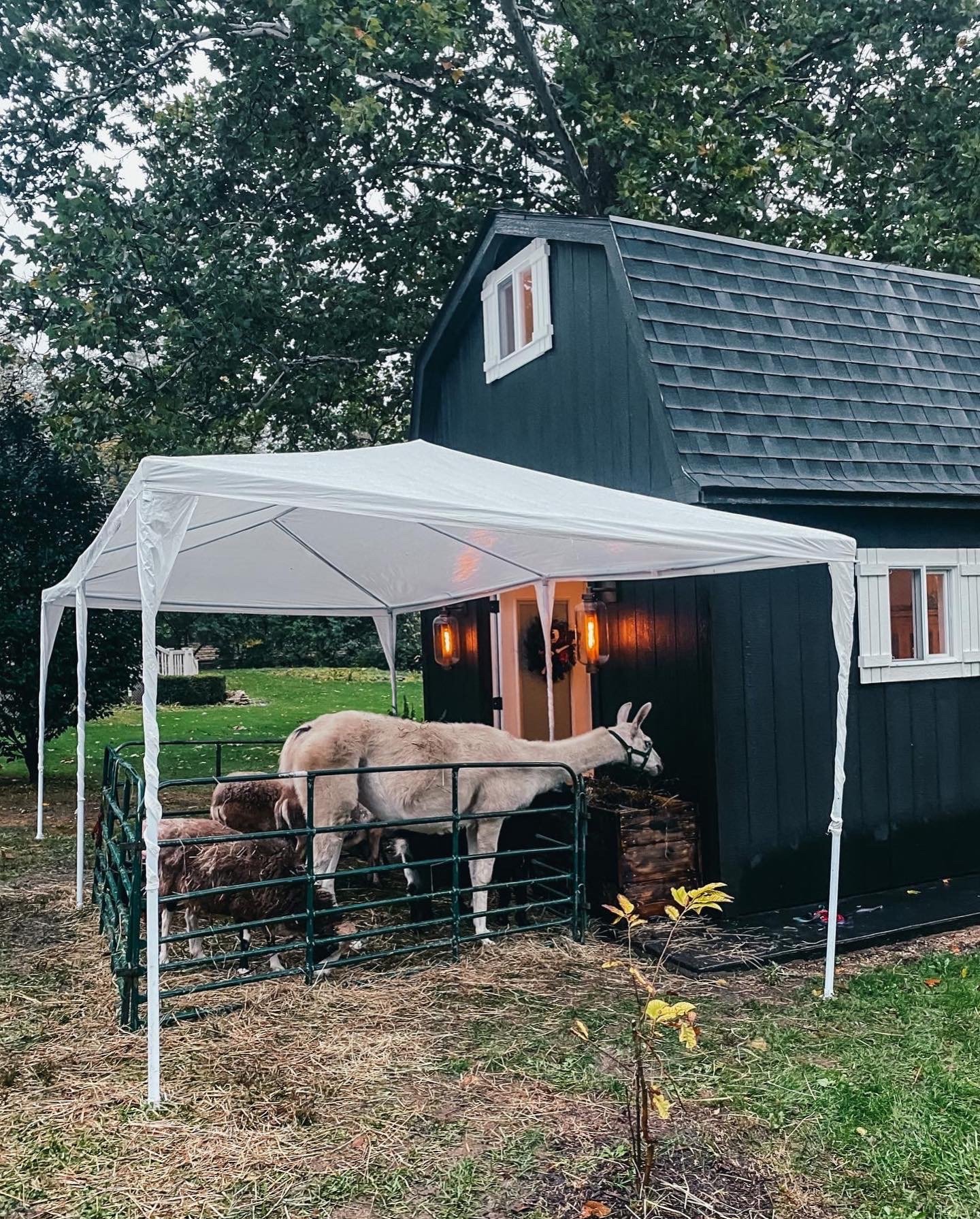 These past 18 months have been very hard.  Whether you're anxious about Covid or one that refuses to let it impact you, socially most people have been limited.  In my family, we were very cautious.  (No judgments here no matter what your opinion).  My in-laws that we see a lot have comorbidities that we felt a responsibility to be cautious against impacting.  So, with that written, we had to cancel the girls' birthday parties, Daggmas (my hubby before marrying me was kind of an obnoxious jock and named his Christmas party after himself.  The name has stuck), and essentially all big gatherings.
Now that we're all vaccinated and are feeling a bit safer, I wanted to throw a bash for my girls.  And to me, that means horses and a petting zoo.  Yes, overkill but fun.  I explained to Rob that this was the last year the girls will be light enough to ride the horses, so we essentially had to do it.  Right???!?!?!  And the petting zoo was only $50 more so it was a steal.  Right?!?!?!?!
Inevitably, as the big day approached, the weather had to be rainy.  My original plan to have the animals outside was nixed.  They needed shelter.  And of course, the guests had to be out of the rain as well!  Thank goodness we had the Tuff Shed.
Rob and I put together a borrowed tent in front of the shed, a few more in the patio area, and a couple of outdoor umbrellas and we were good!  The animal cage was set up in front of the shed and guests were able to pet them and then hang out in the shed to get warm.  It was so convenient having this versatile space so that people could be comfortable and dry, while still outside(ish).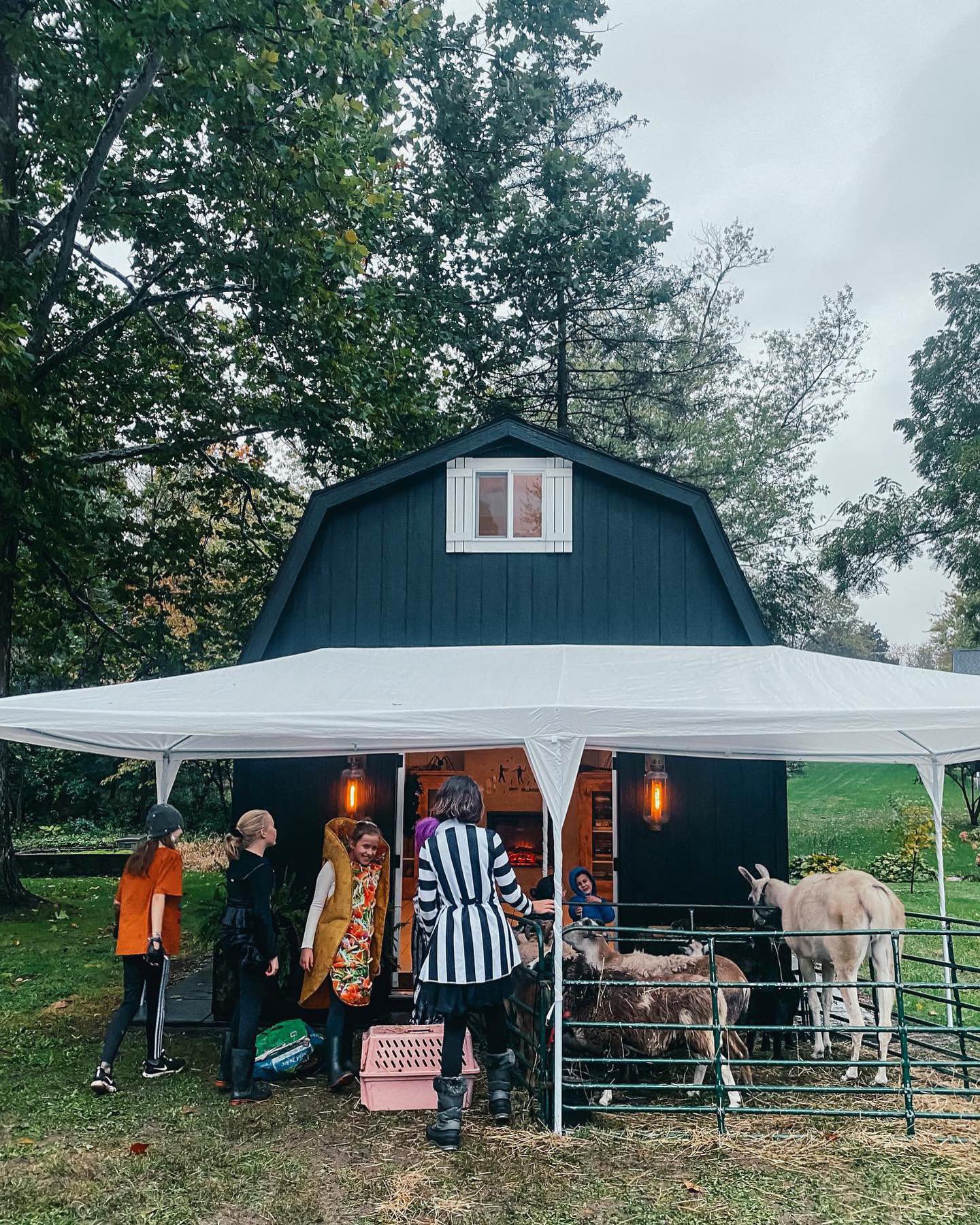 Yet again, I am so thankful to the amazing guys at Tuff Shed.  This shed, which is big enough to be considered a small barn almost, saved the day.  Our girls had a blast, the bad weather wasn't an issue, and the only casualty were my poor ferns that Mr. Llama ate within the first minute!  They never stood a chance.
Happy Halloween!!!