Here's a story of a girl and her library.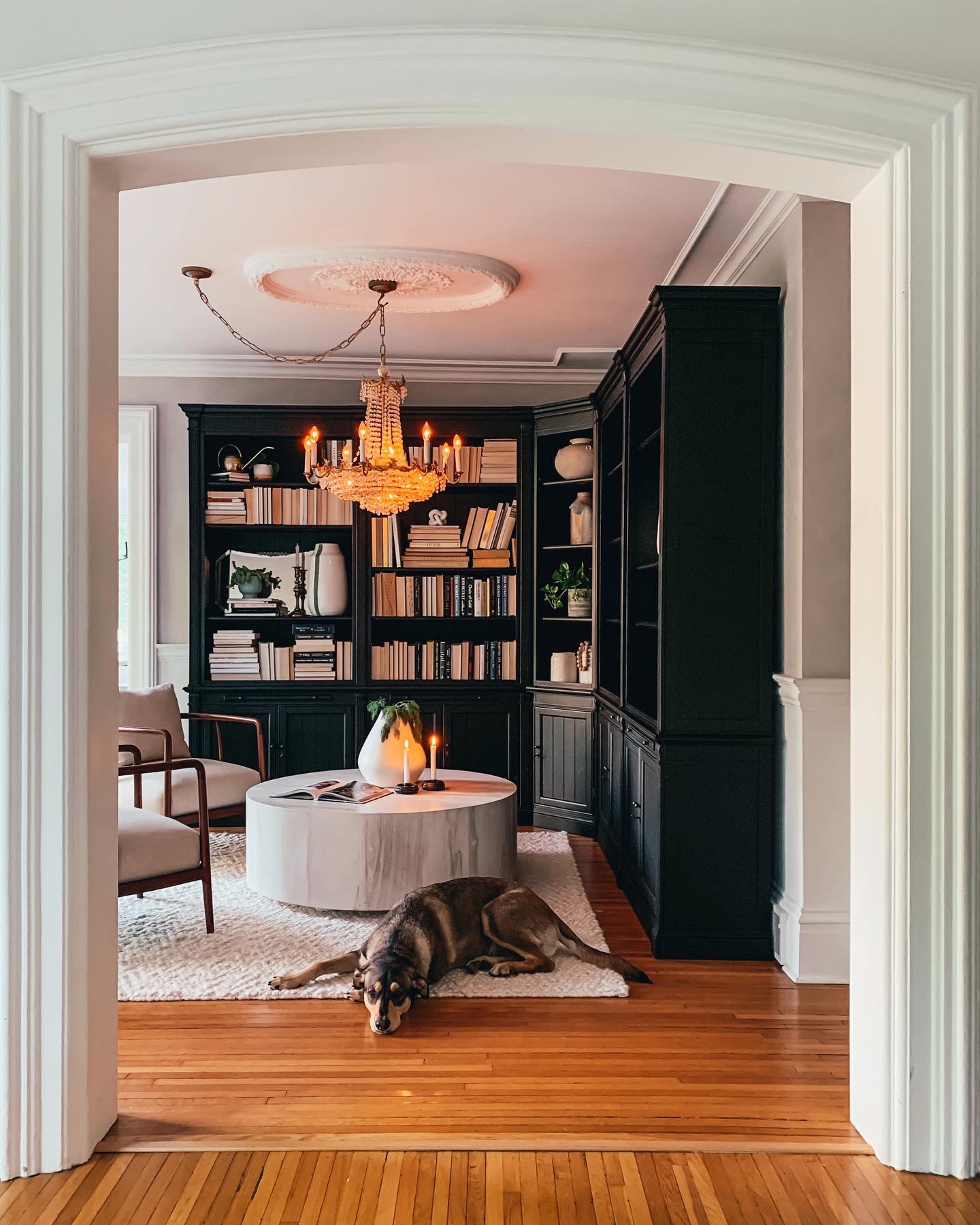 Let's start from the way beginning, when 9 year old Susan sat wide eyed in a movie theater watching Beauty and the Beast, which would soon become her all time favorite movie, still to this day.
I was mesmerized by it! And one of my all time favorite scenes was that of Belle soaring through a library on a rolling ladder surrounded by books, and then another when she was gifted a library of her own filled floor to ceiling with pages and pages of adventure!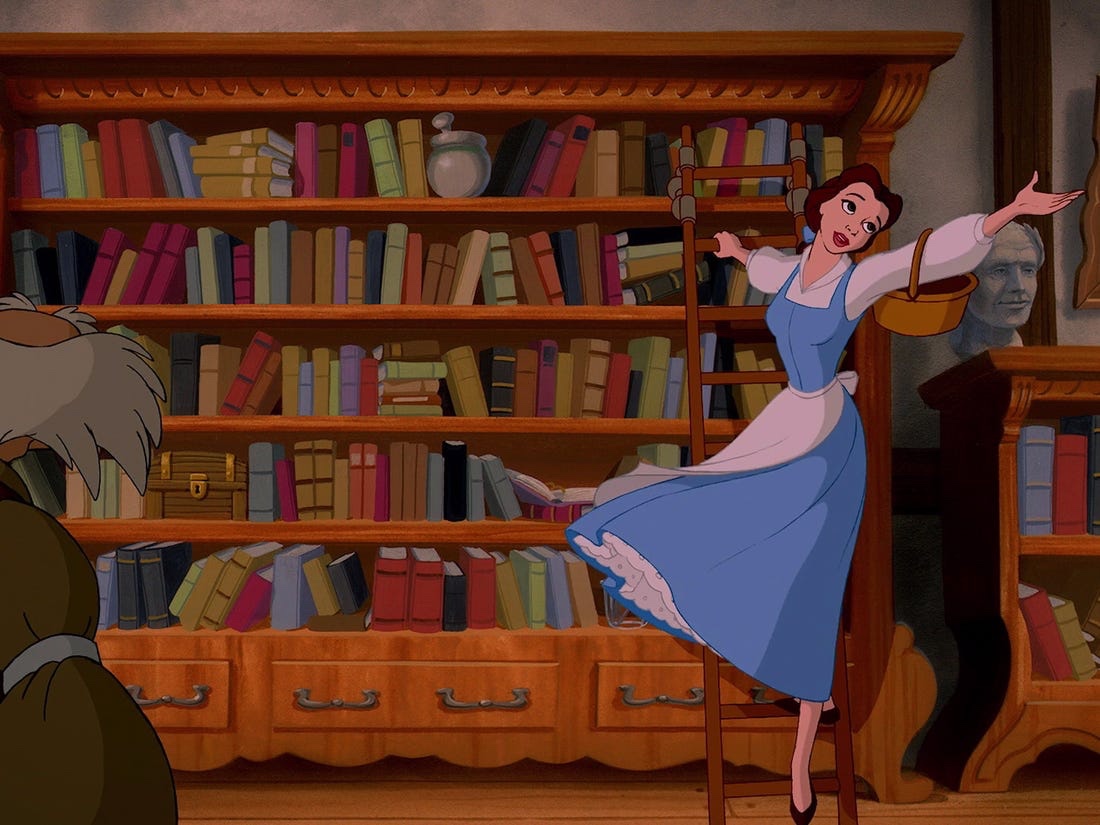 Since then I always dreamt of having a library in our home. It wasn't until our second home and 27 years later that that dream would come true for me! But it did and you guys, I'm in love!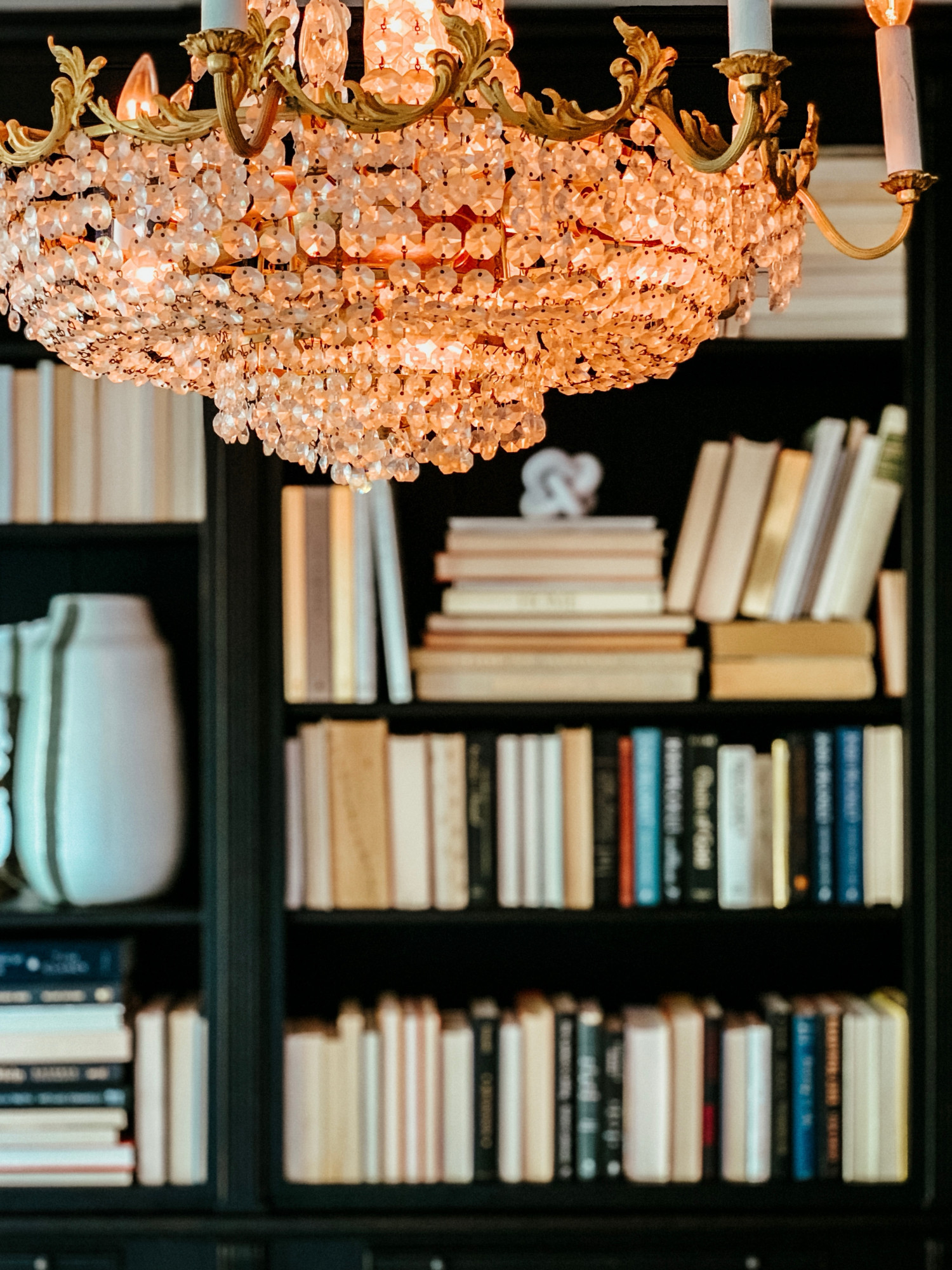 Thank you Arhaus for helping to bring my vision to life!
When I seriously started thinking about turning our rarely used formal dining room into a library I initially thought we would do floor to ceiling built ins. I thought about going this route for a few reasons. I wanted the room to feel grand, even though it isn't a huge space I wanted it to make a statement. After all, I needed floor to ceiling shelves stuffed with books just like Belle. 😉
I was also hesitant with this idea for a few reasons. The built ins would be permanent. They would ruin the plaster walls. If we ever moved we wouldn't be able to take them with us. It was a huge commitment.
At the end of the day I knew I wasn't going to be happy with free standing shelving so I took the next step and we priced out having built ins put into our home. Turned out it was even more of a commitment than I was anticipating. The decorative crown on the ceiling would have to be removed and the detail of the vintage plaster ceiling reworked. That gave me the push to keep looking elsewhere.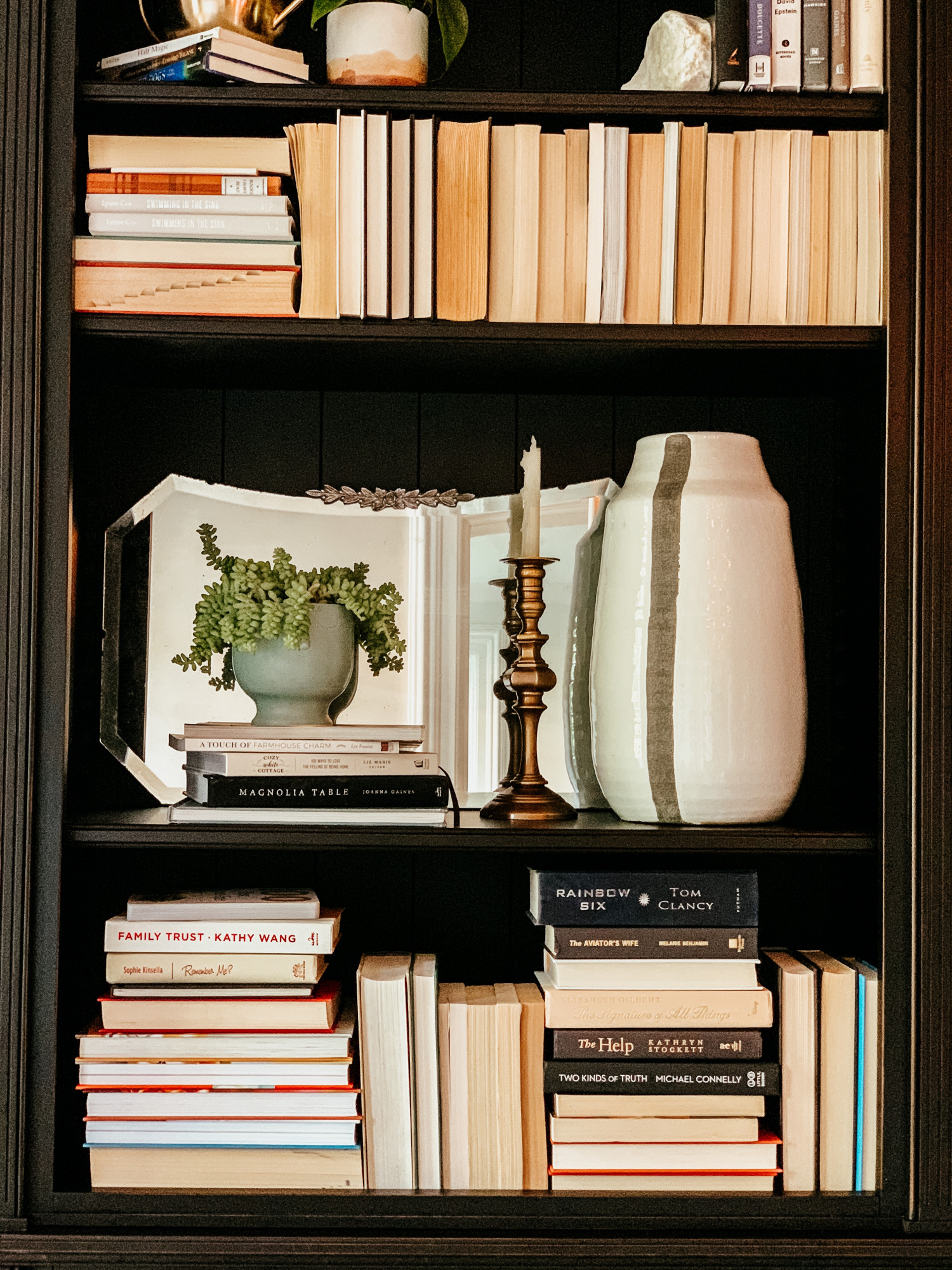 I turned to my favorite home furnishing store, Arhaus and started taking measurements. Nothing seemed right at first but as I kept looking and researching I learned I could reconfigure their shelving units and work with a FREE Arhaus designer to make them look like built ins!!! I'm not exaggerating when I say my heart was racing as I measured for the Athens cabinets and they were just the right height and width for the space! I knew I wanted them to wrap around the room, just like they would if I got builtins on the wall, so that's where the complimentary Arhaus design services came into play!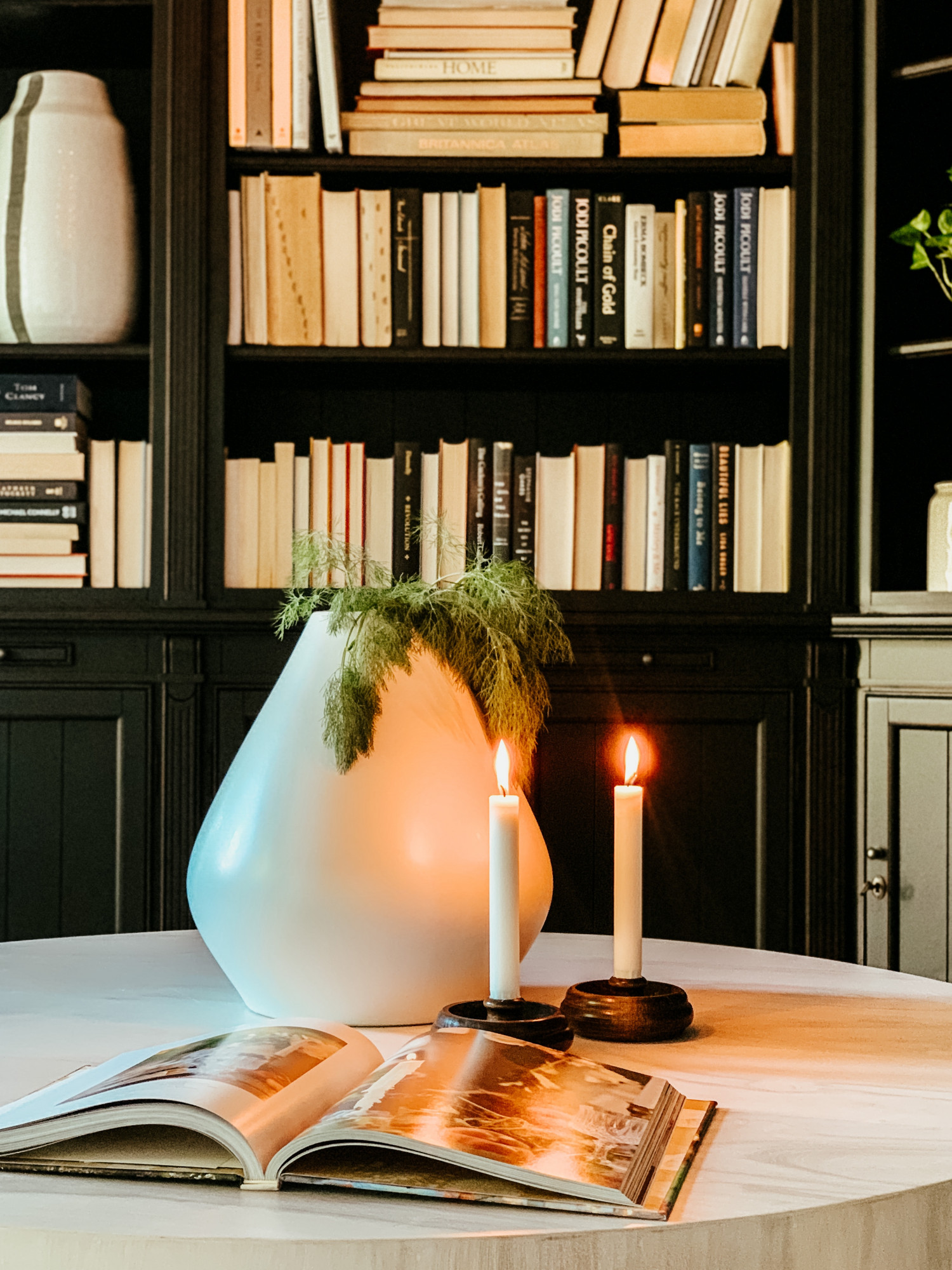 I sent over my vision, dimensions of the room and within days I received back plans from an Arhaus designer for a corner unit that would marry the two end bookcases and create my dream library! There's something so special about having a designer help with your plans, and it's even more amazing when their services are complimentary!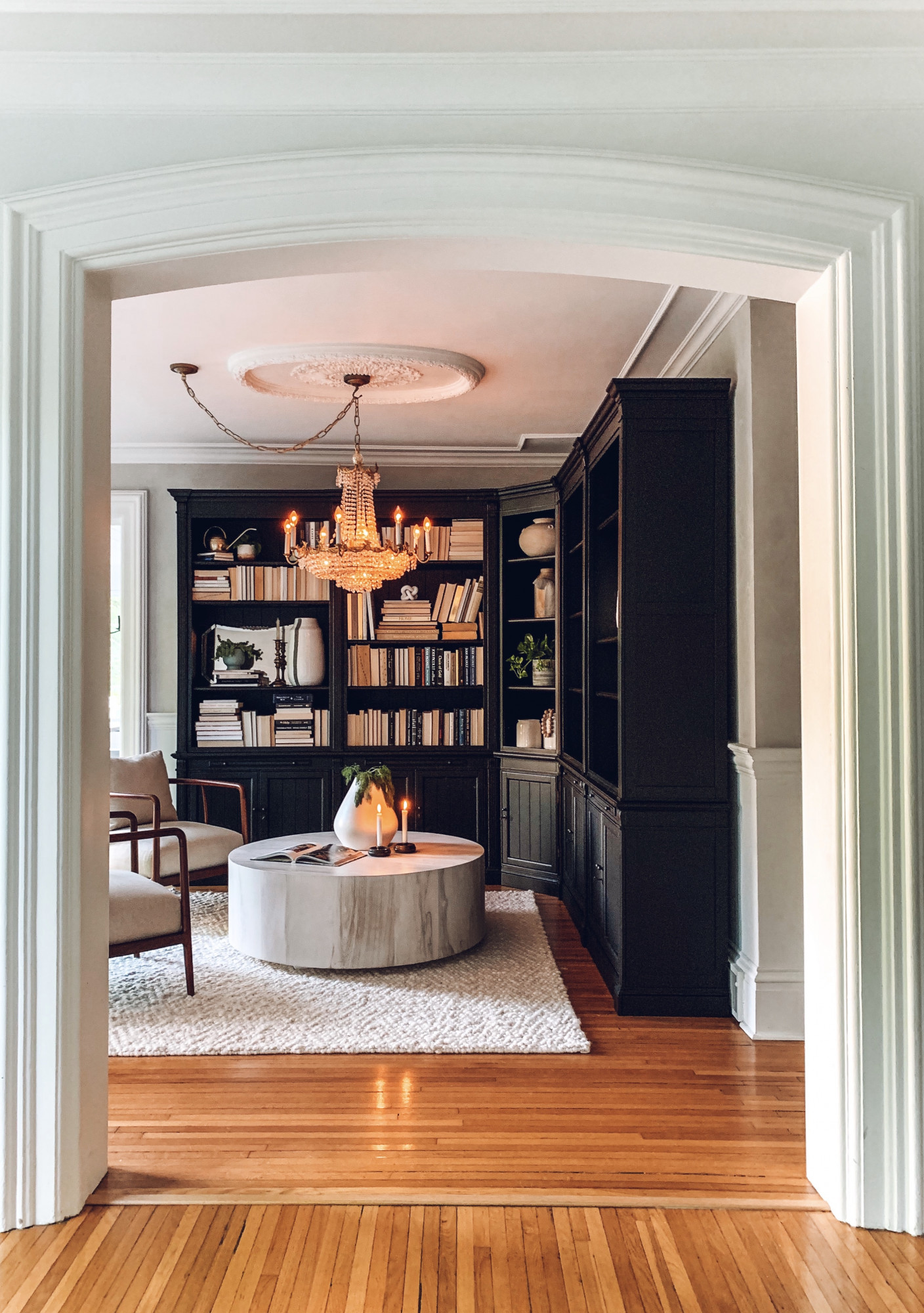 I ended up deciding against the Athens bookcase with the sliding ladder because of the space constraints of the room! But they do have that option as well as many other gorgeous designs!
You guys, it was possible to have bookcases that looked like they had always been a part of our 1856 home without ruining any of the other vintage charm of the room! Not to mention, they were stunning, classic and elegant. Exactly the vibe I was hoping for.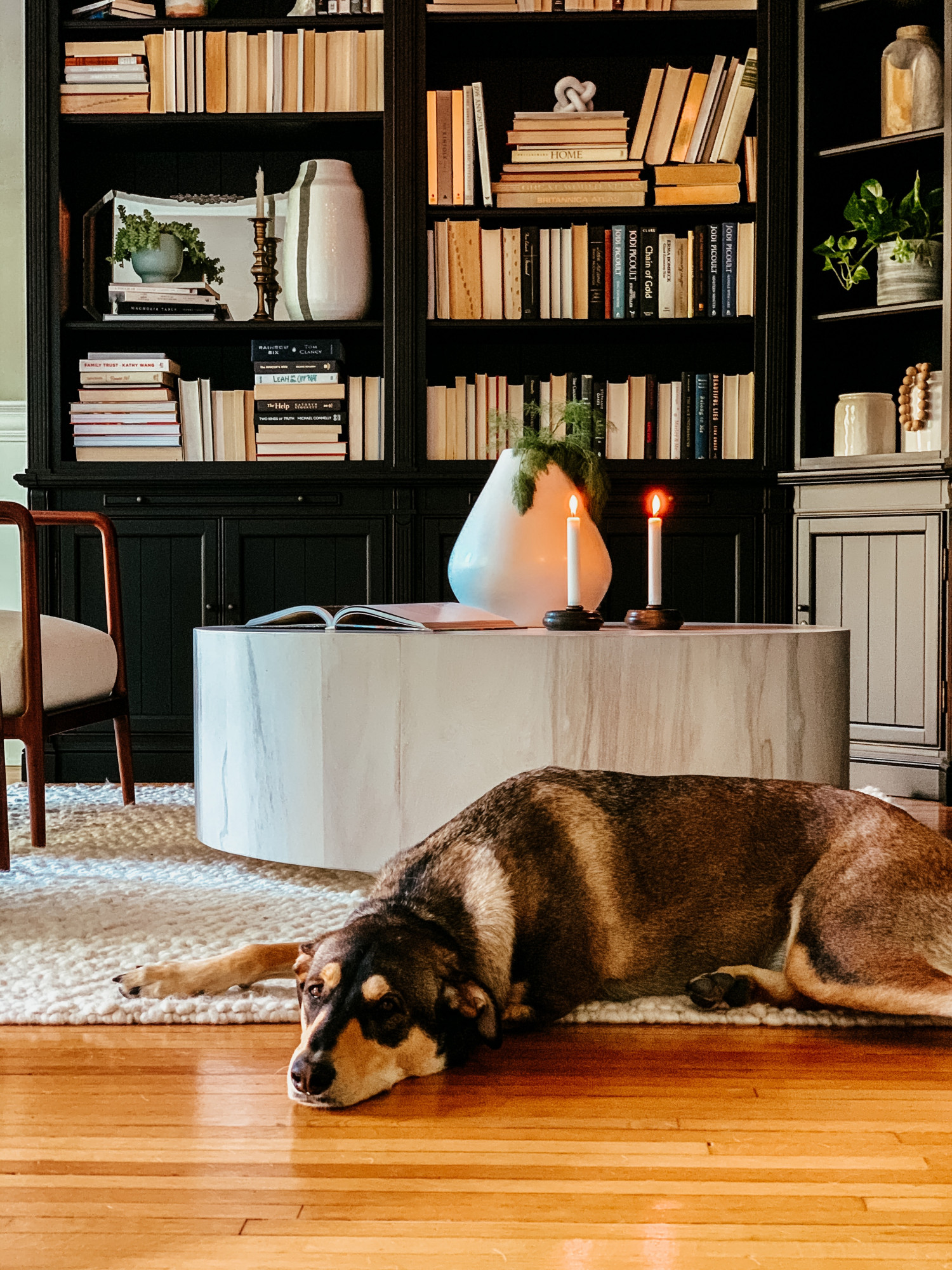 Best news right now all storage from Arhaus is 15% off! So make sure to check it out!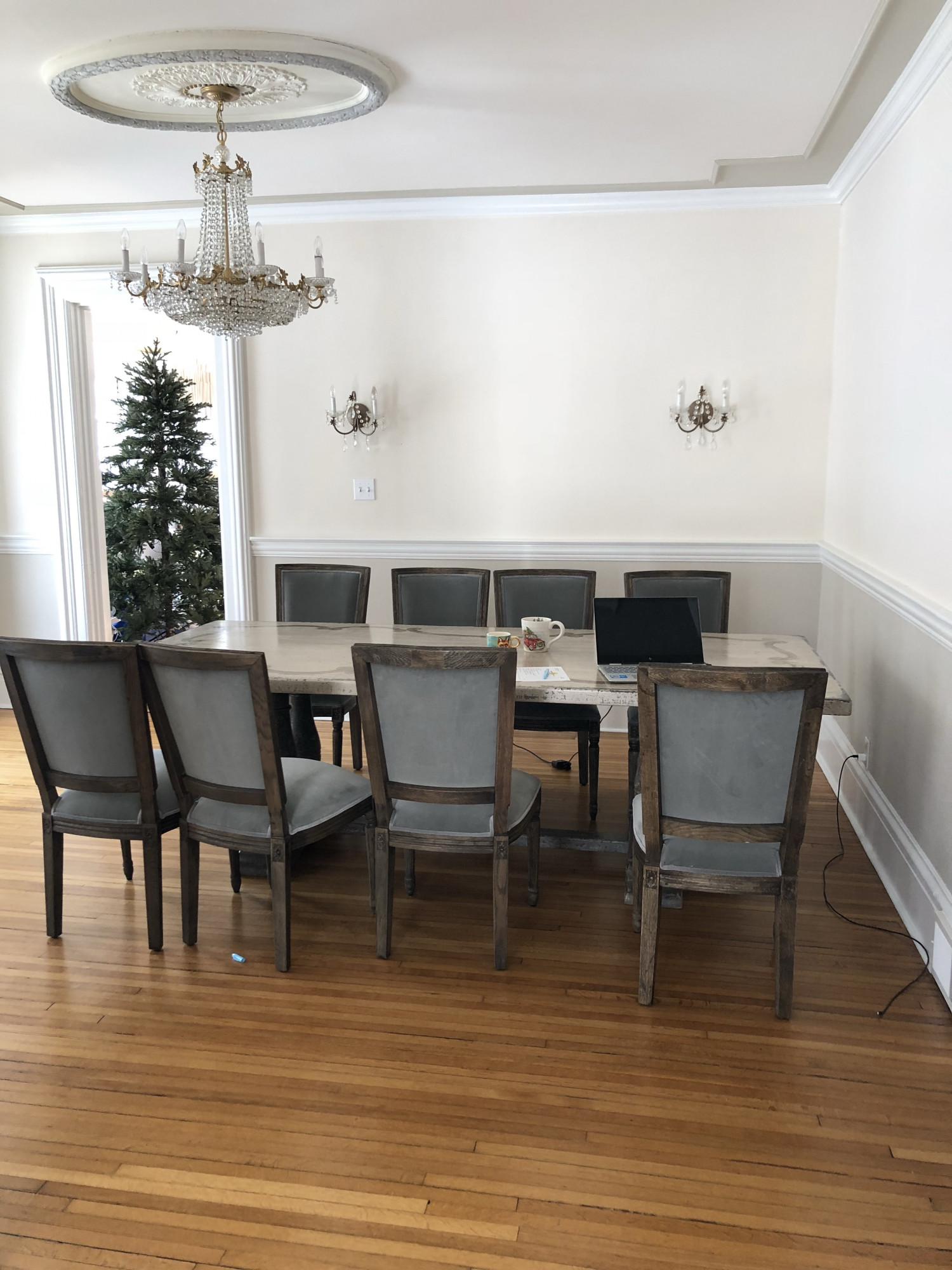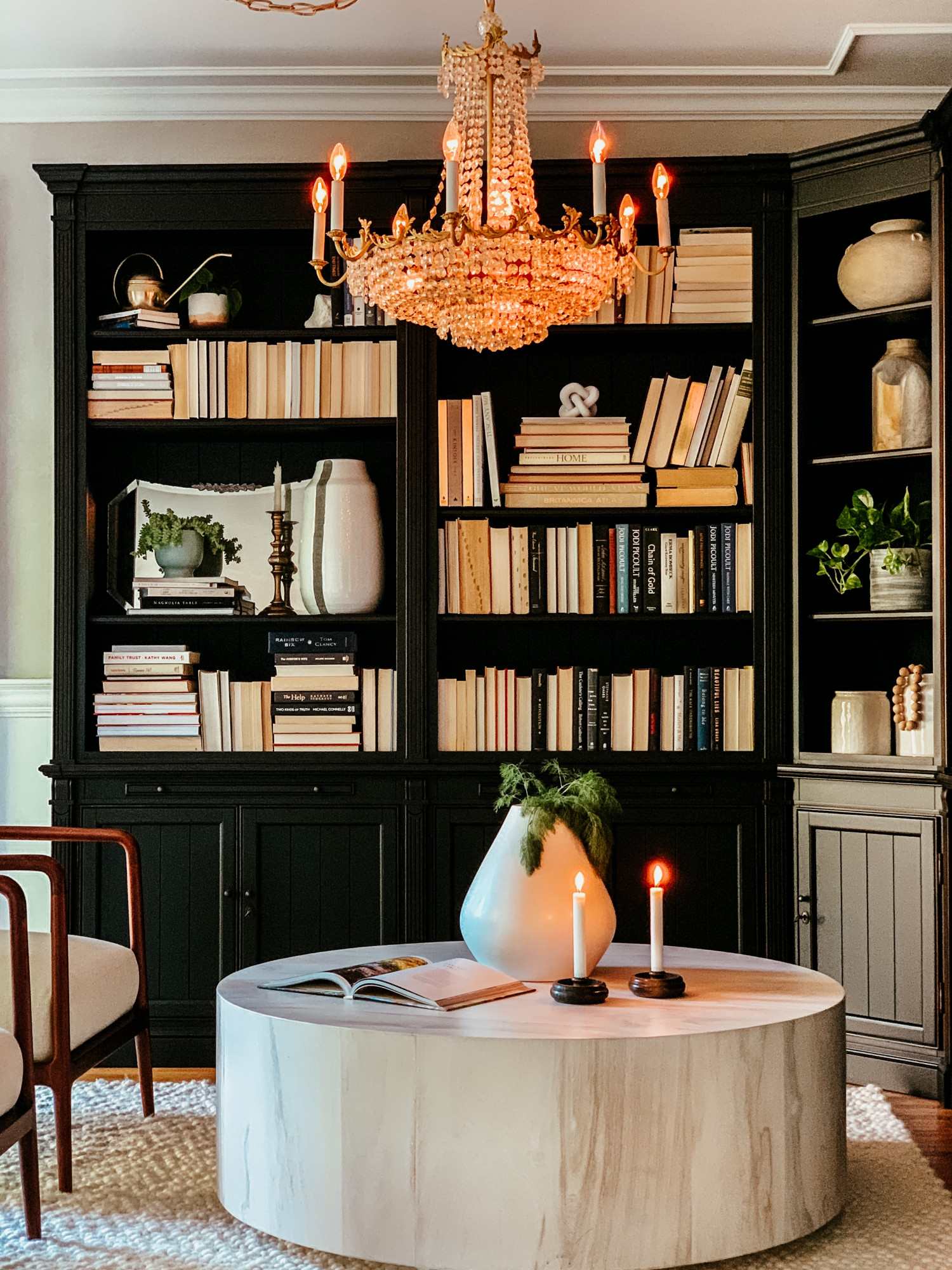 I want to add this in from friend to friend, yes, both the built ins and the cabinetry options were a large investment. At the end of the day both options were actually very similar in price for my space. I couldn't be happier with any of the items I have from Arhaus their furniture is made to last and it is timeless. I feel good knowing that I will be able to pass these along to our children one day. Yes, that is how confident I am vouching for Arhaus pieces. This library is no different! I'm smitten! Would love to hear what you think!