Good Morning!
Thank you for joining us today as we share our holiday living room with Home Goods.  This season we were able to find so many unique pieces to match our home style and give it that unexpected, whimsical touch that I love!  So grab a cup of coffee and make yourself cozy and let the fun begin!
For me, the best part of walking into Home Goods is that each store's merchandise is completely unique.  You never know what you're about to find.  I went shopping with my youngest daughter and she immediately picked out this cozy pompom throw and carried it around with her the entire time.  I actually approved of her choice and bought two, one for each of the girls.  However, they are so cozy I think I might be borrowing them soon. 😉  I'm typing this post wrapped up in one.  Shh, don't tell.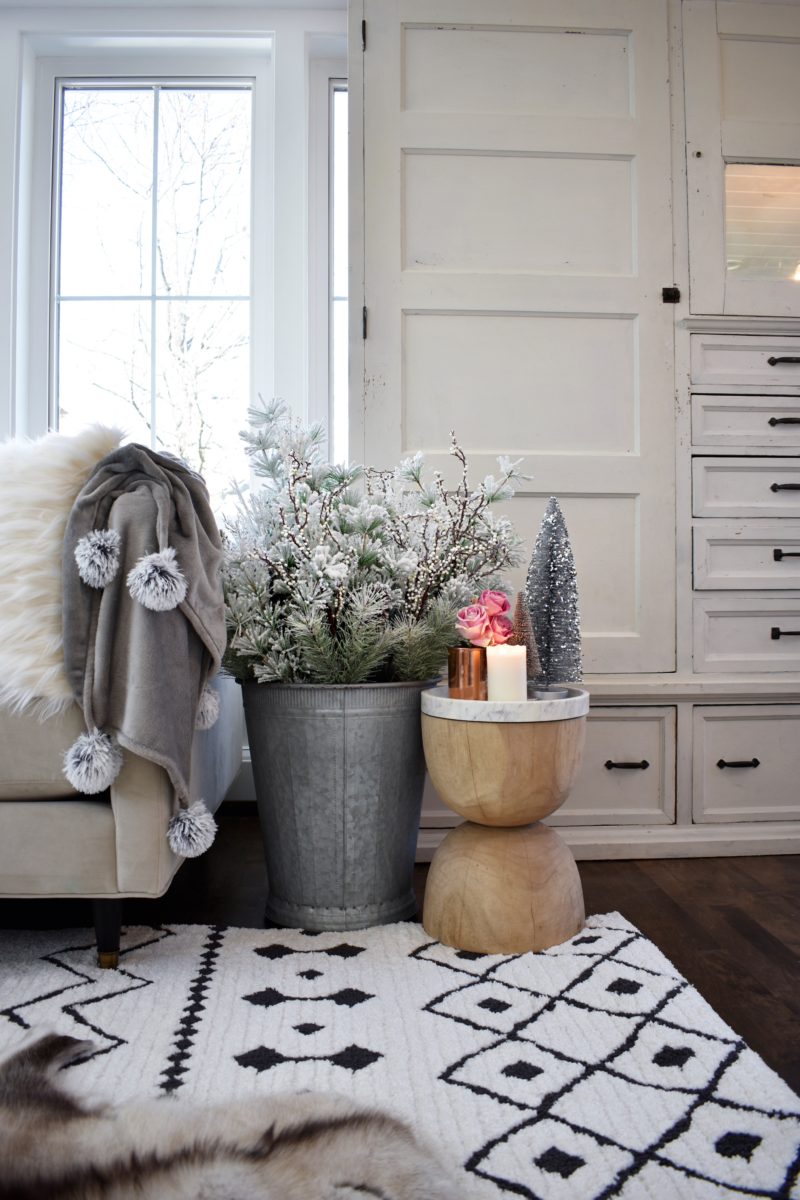 I love this snowy branch wreath.  I love that it is light an airy and doesn't overpower the room.  Placed on the window sill with Command Strips, it contrasts the structured lines of the window frames and ceiling with naturally imperfect branches.  I like the softness it adds to the room.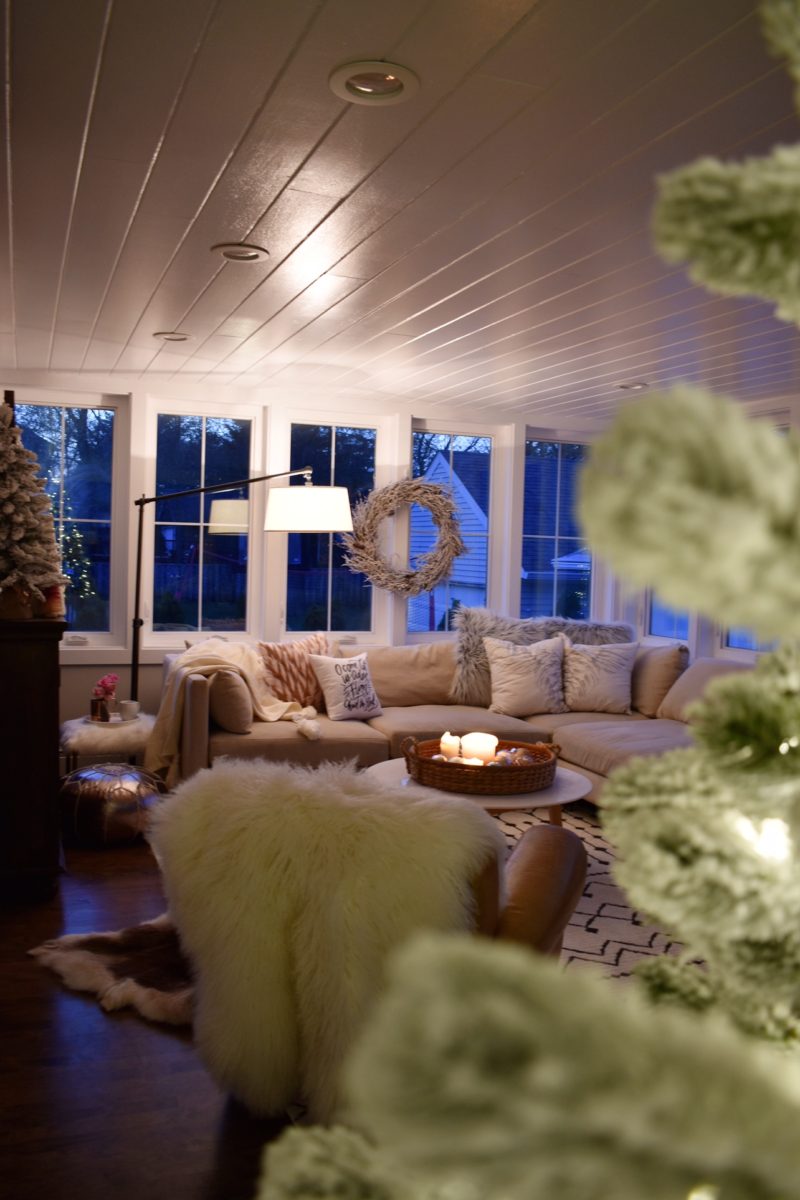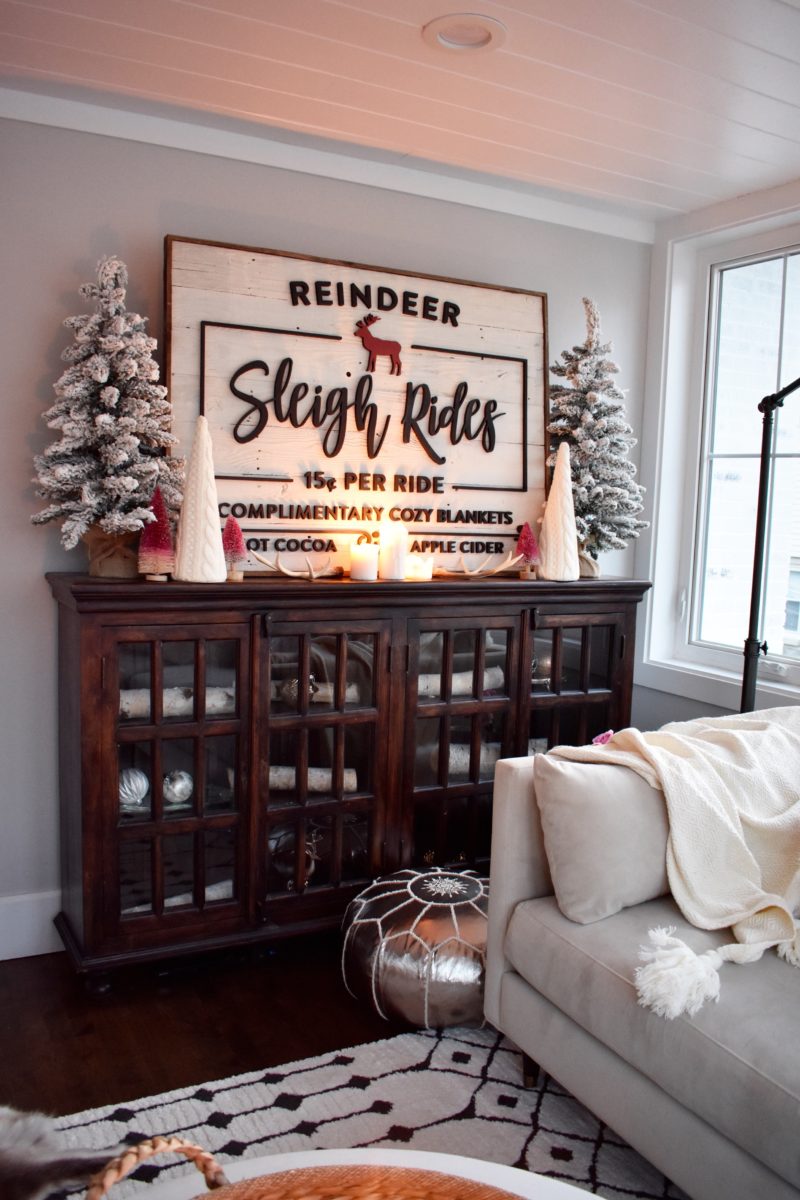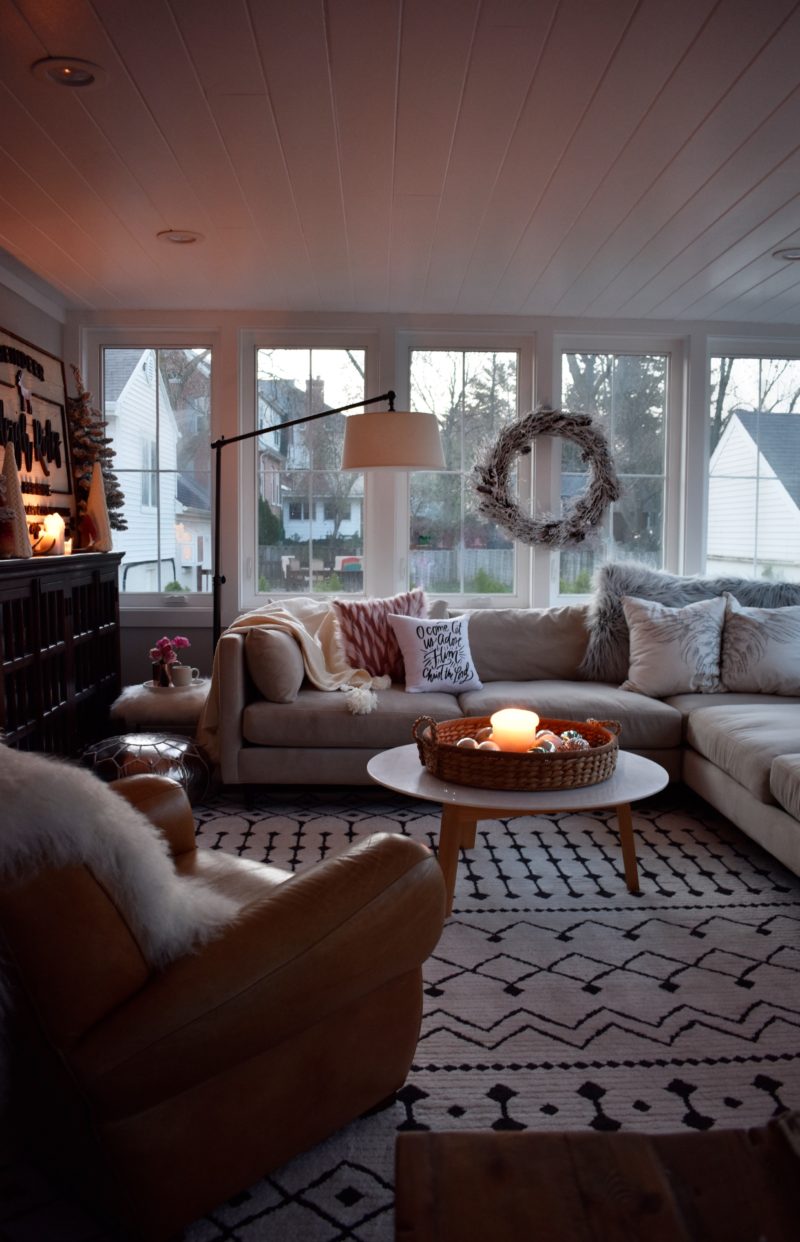 The small knits trees you see placed around the Sleigh Rides sign are from Home Goods as well.  They add cozy contrast to the room.  And on the floor in front of our cabinets we added a gold poof that the girls like to stand on to turn on the t.v.  (I'm going to let you in on a little secret.  The t.v. is hidden behind this lovely sign.  It's the perfect disguise when you have guests over for the holidays).  We used a fox fur vanity stool with a marble dish on top as an end table.  I love the warmth it adds to the room.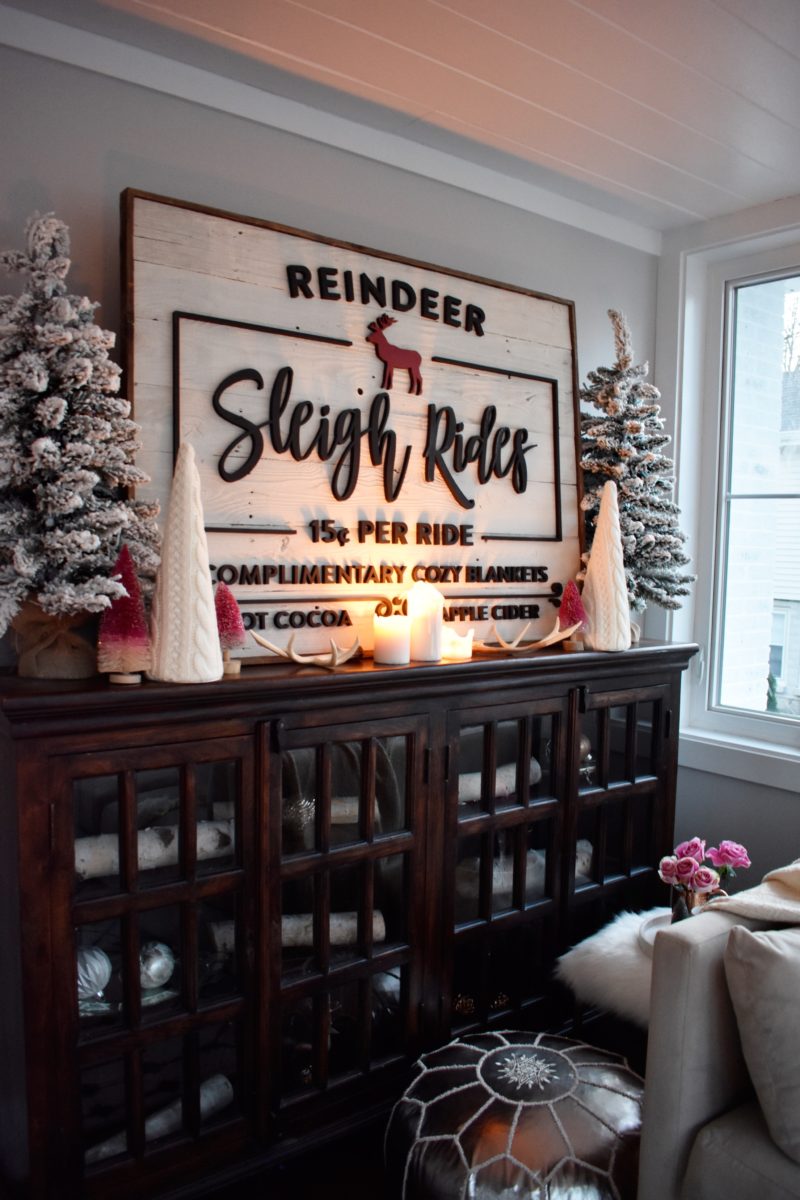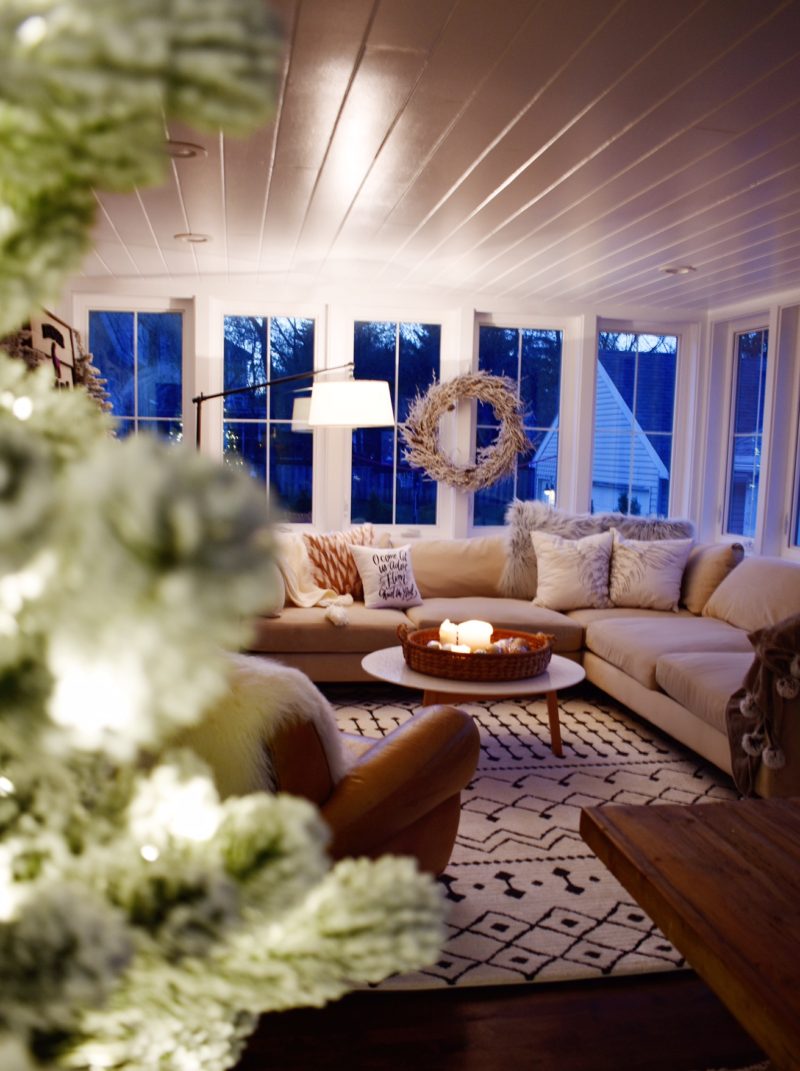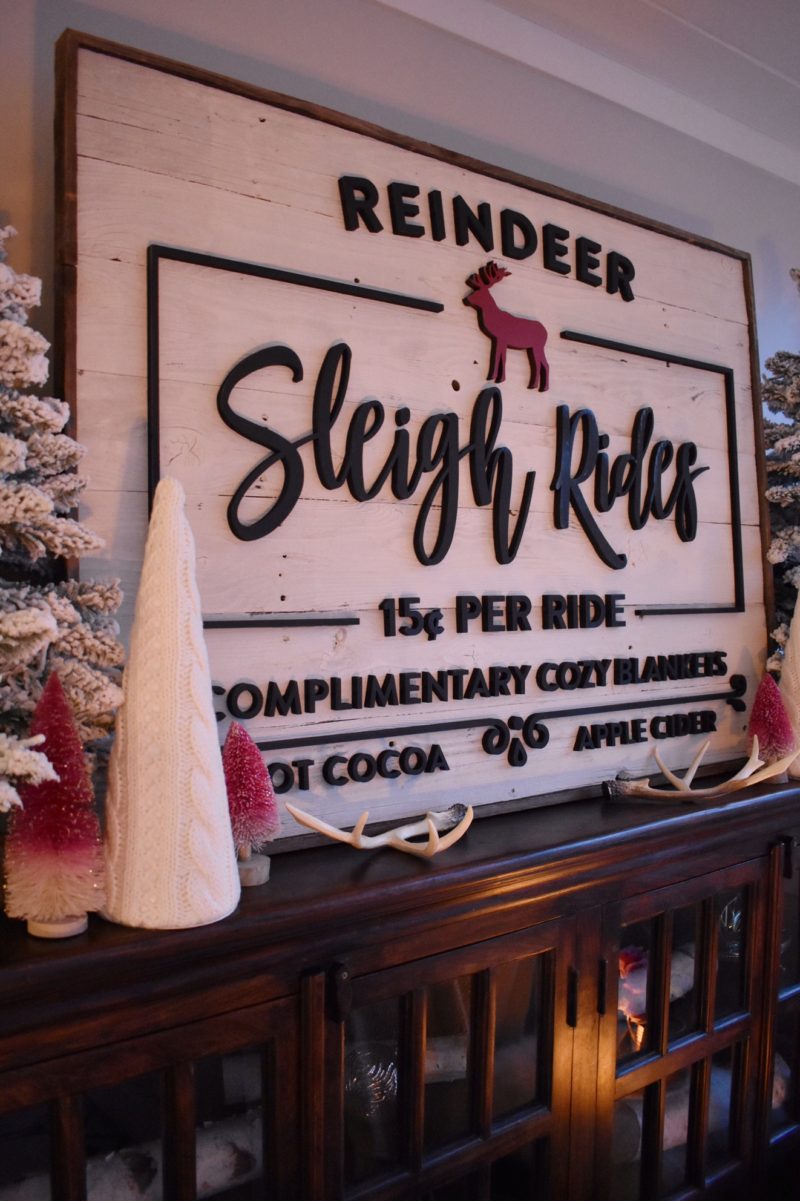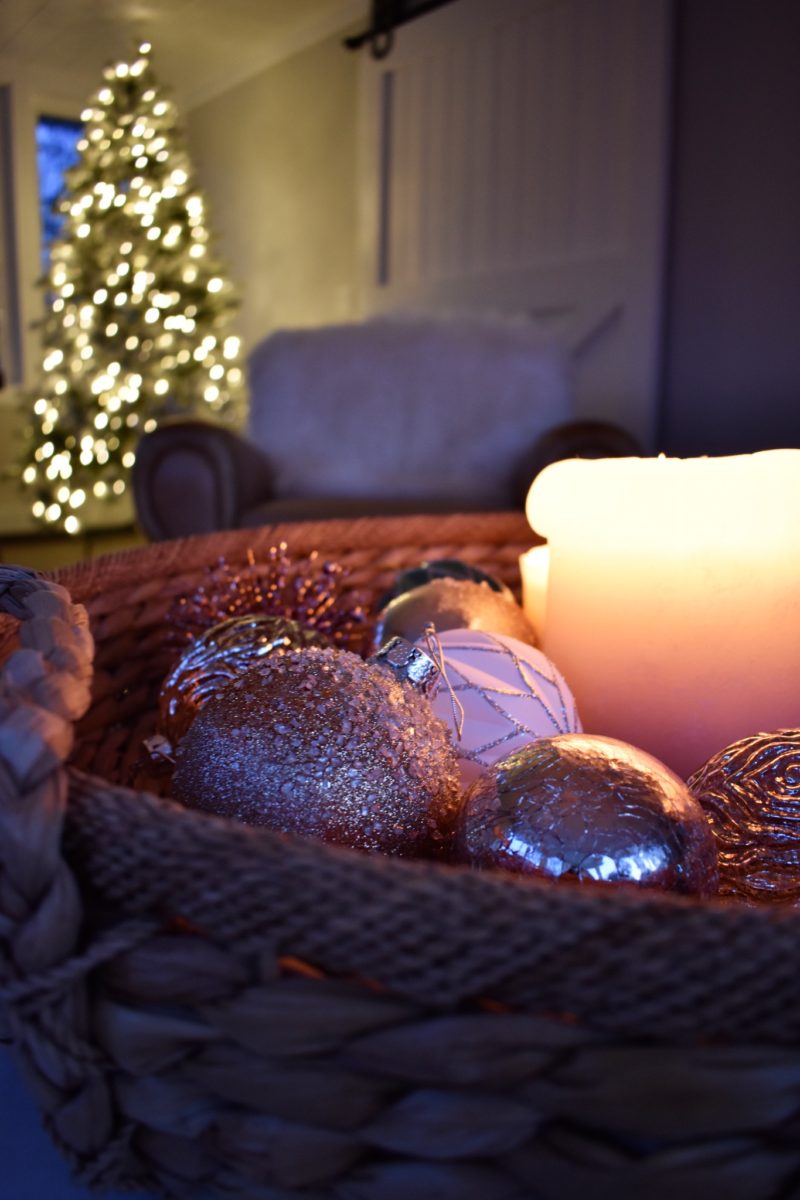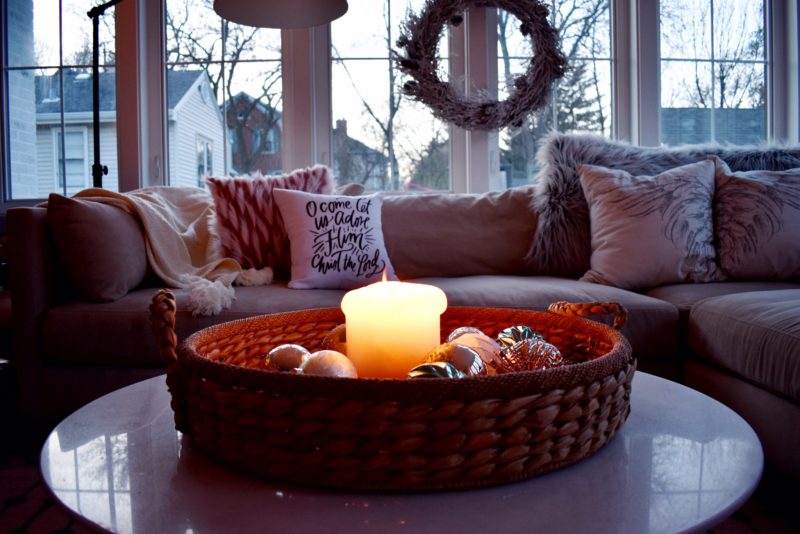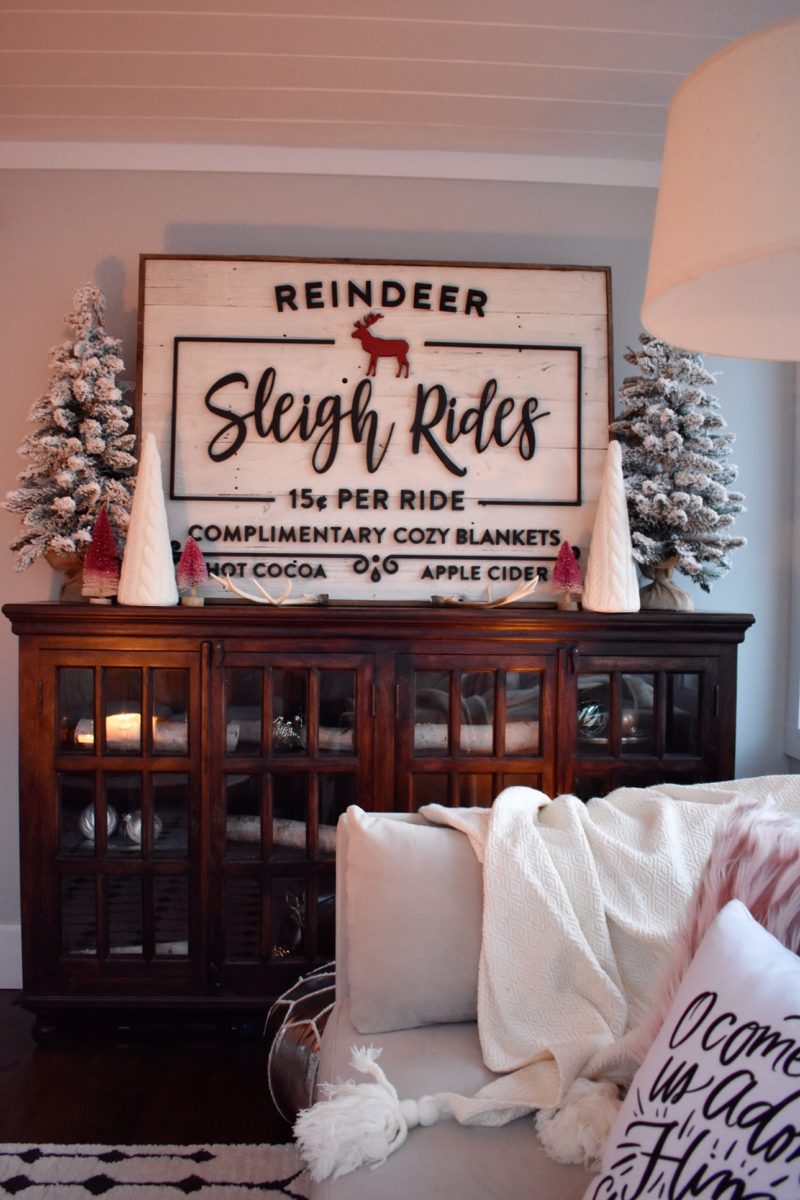 I fell in love with this over-sized tin bucket with holiday bushel and all of its whimsy.  I love how the greenery is more of a mint tone and the frosted branches add a light airiness to the setting.  It's an awesome compliment to our flocked trees and gives the same cheer in those smaller nooks where full-sized trees won't fit.  It's by far one of my favorite finds this season.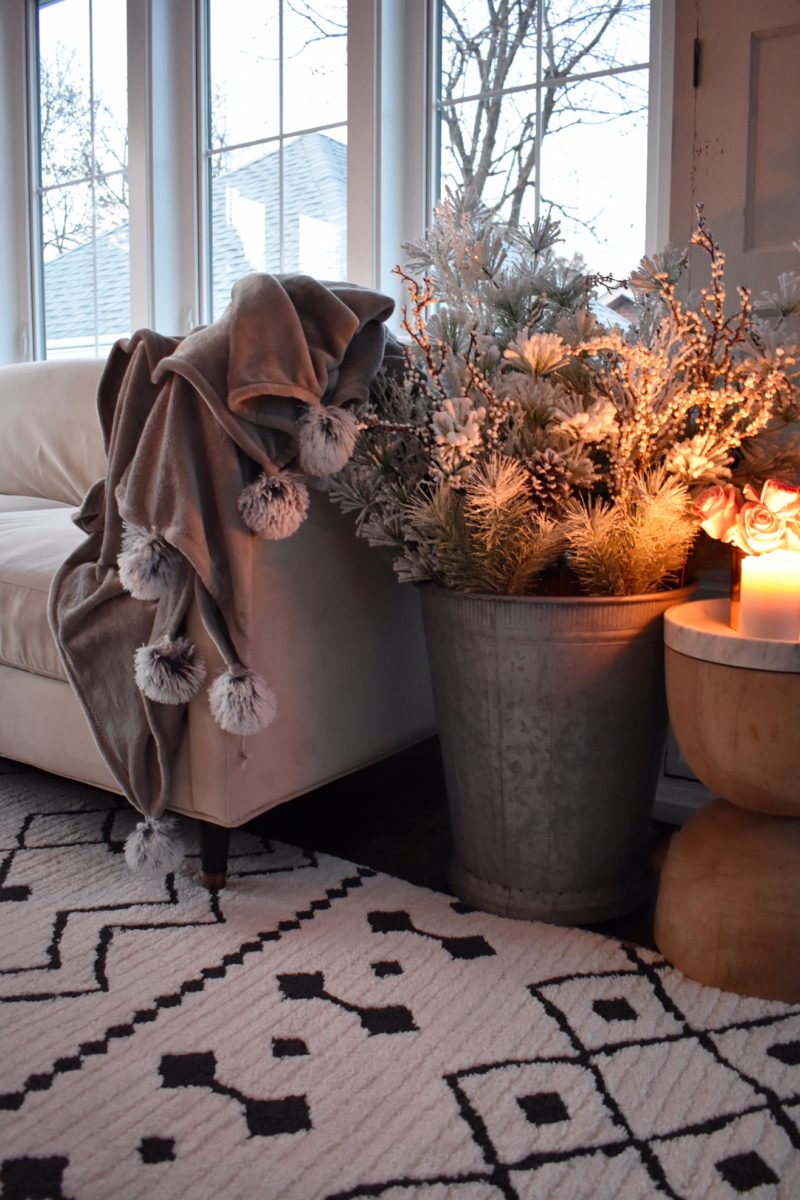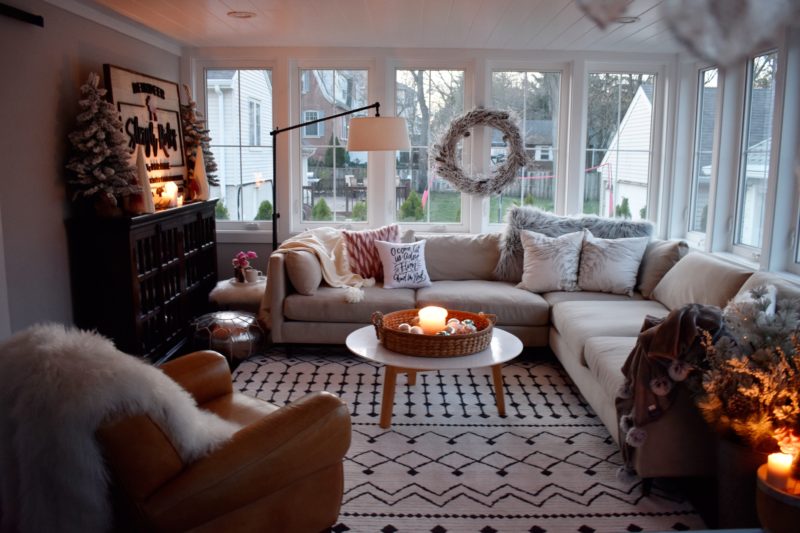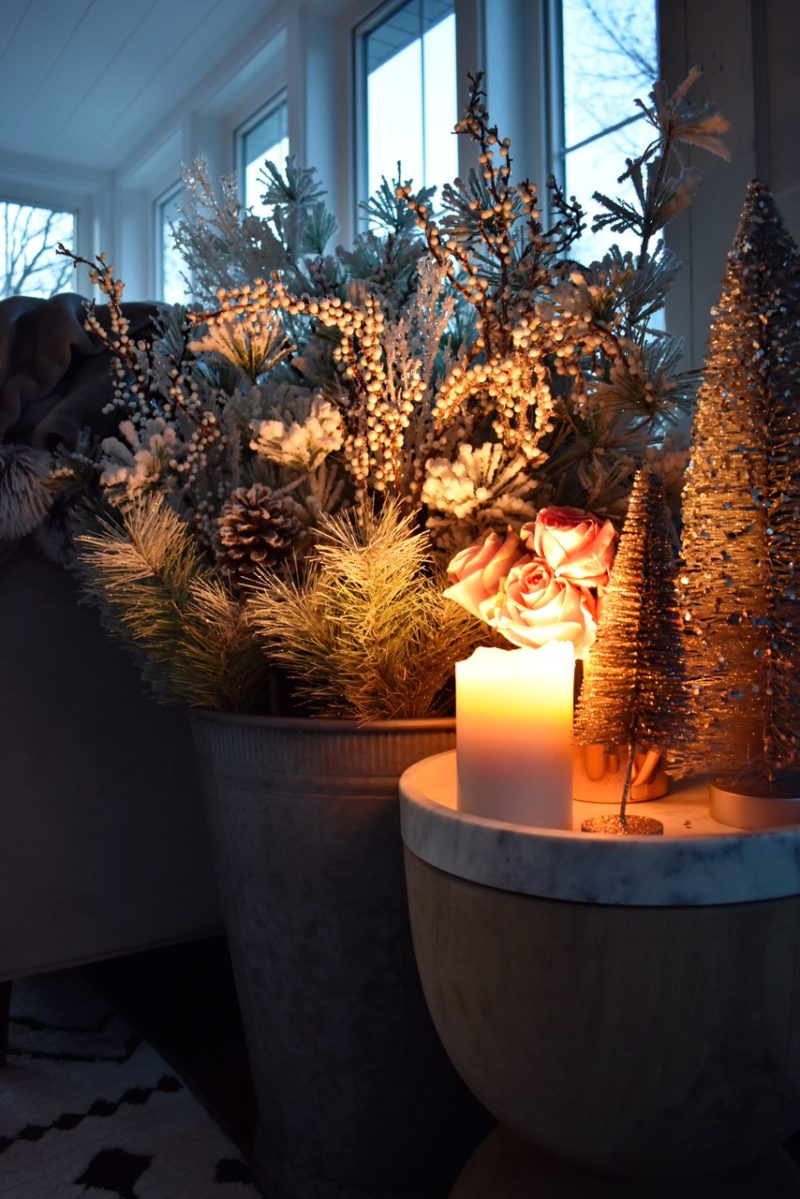 Thank you to Home Goods and our host Ella Claire blog.
I'll be sharing more about each of these products on Instagram but here is a quick list if you'd like to know right away.
Take a look at these other amazing women on today's house tour!  Their work is simply stunning!!
Ella Claire | Rooms for Rent | Shades of Blue Interiors | Love Grows Wild
French Country Cottage | City Farmhouse | Kindred Vintage | Jeanne Oliver
Jennifer Rizzo | Craftberry Bush | Miss Mustard Seed | My Sweet Savannah
Nesting with Grace | Dear Lillie | Julie Blanner | Liz Marie Blog
And our featured guest, Thistlewood Farms