Hello Friends!
I am so excited to be have teamed up with the wonderful people over at MacKenzie-Childs to share our home this Christmas!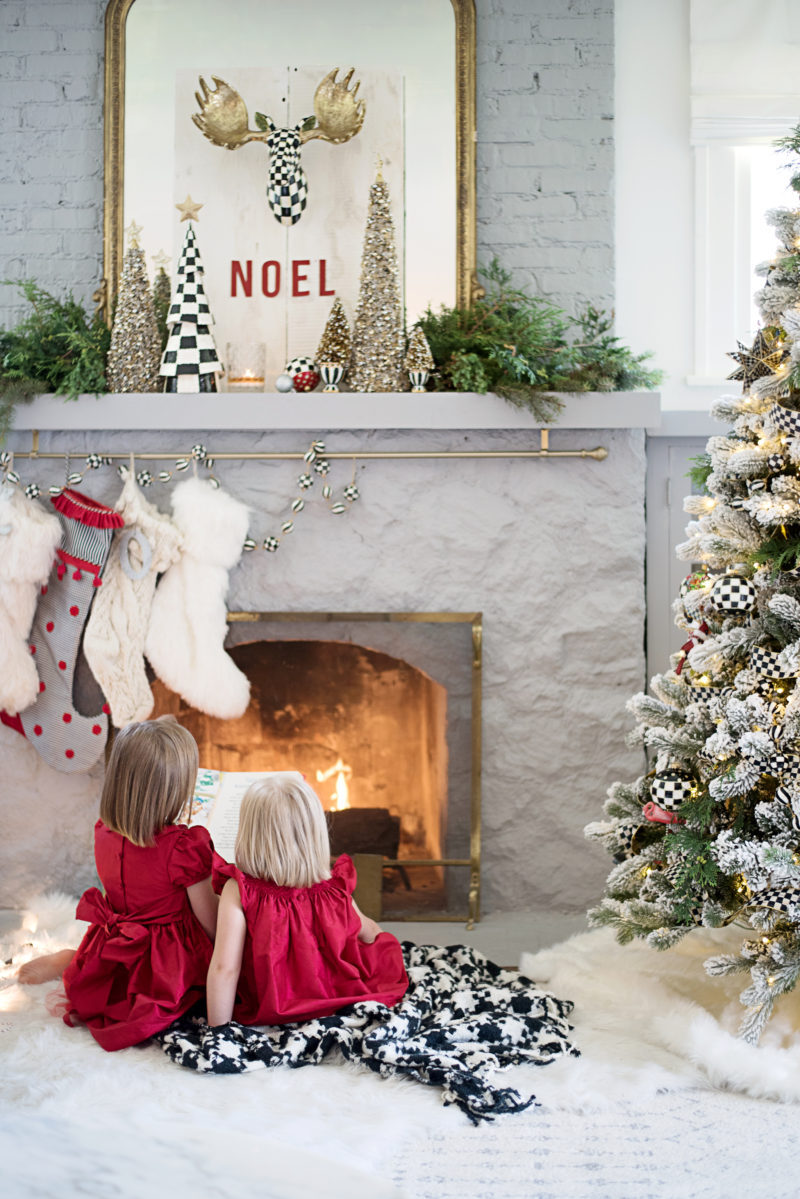 Over the summer I had the wonderful opportunity to visit the MacKenzie-Childs Farm and their properties and it was a dream! The experience is one I will cherish forever! I gained an entirely new appreciation for not only the brand itself but the artisans who work daily to handpaint each gorgeous peice. It's truly an amazing brand and I can see why McKEnzie-Childs has so many passionate fans, including myself!
Sit back and see what I mean and I welcome you into our home! Thank you for coming over, I'm so glad to have you here!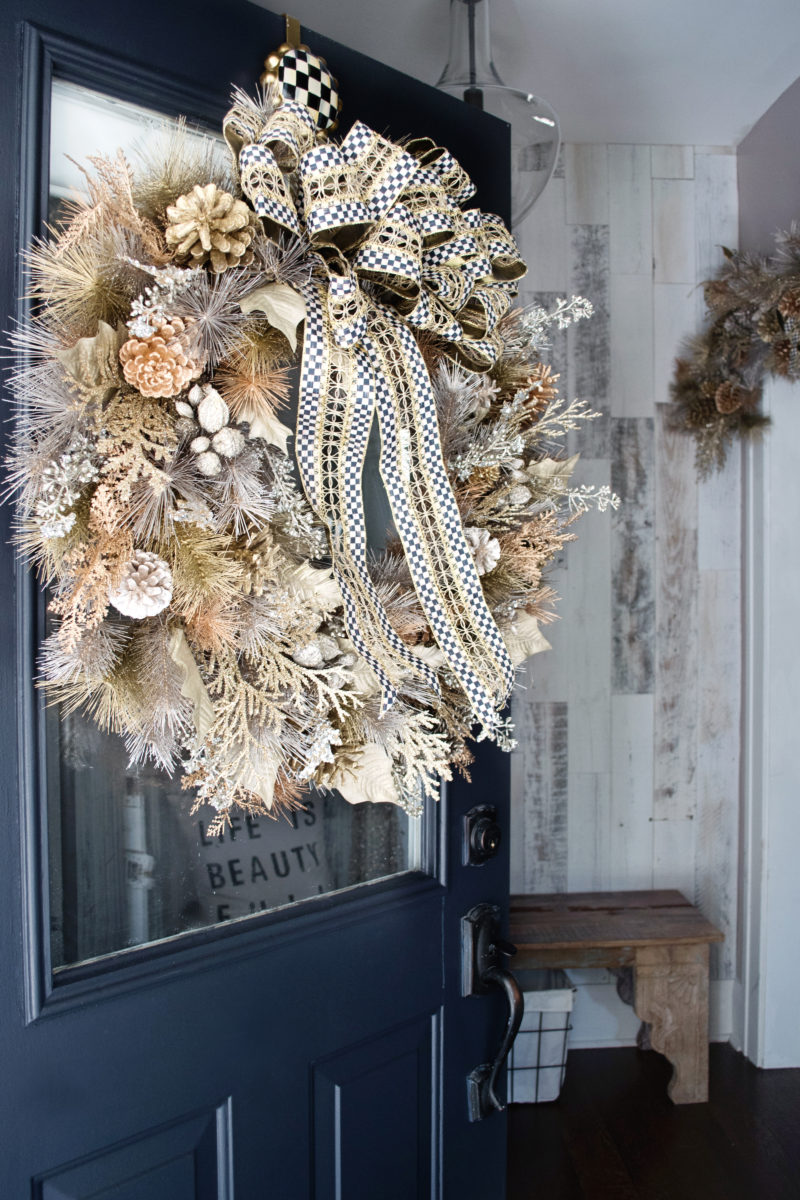 This magical wreath makes a gorgeous statement as you enter our home. I love the tones of all the precious metals and how they shimmer in the sun! The wreath hanger is also so stunning! And our garland as you enter the living room ties in with the wreath on the door.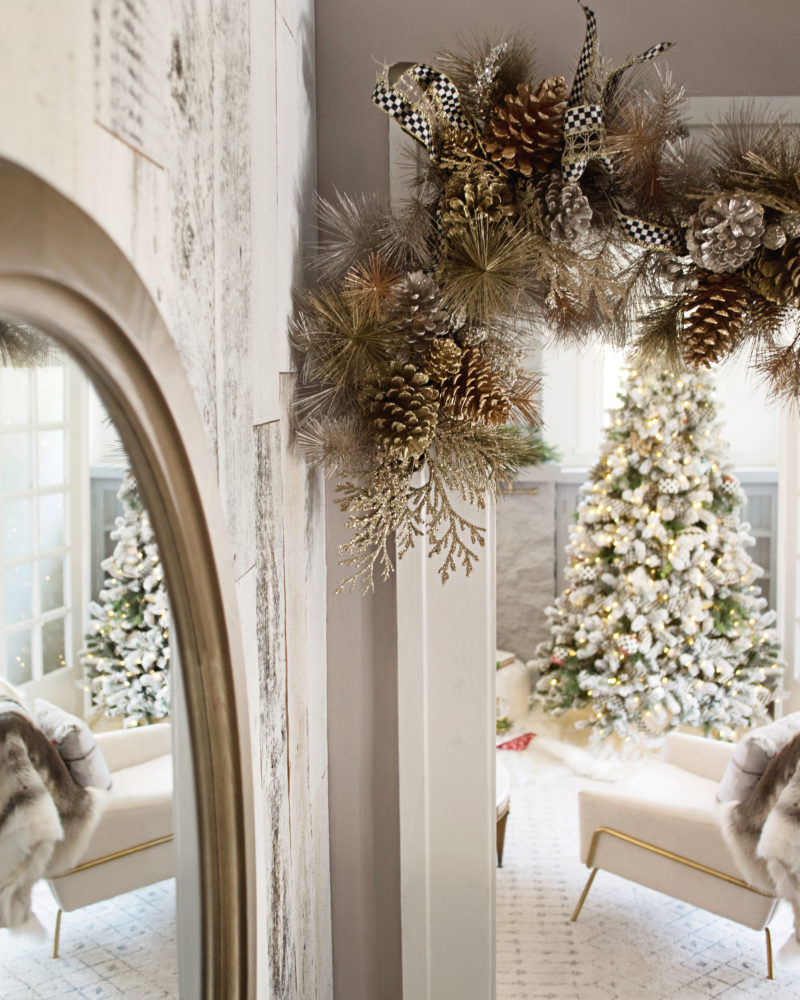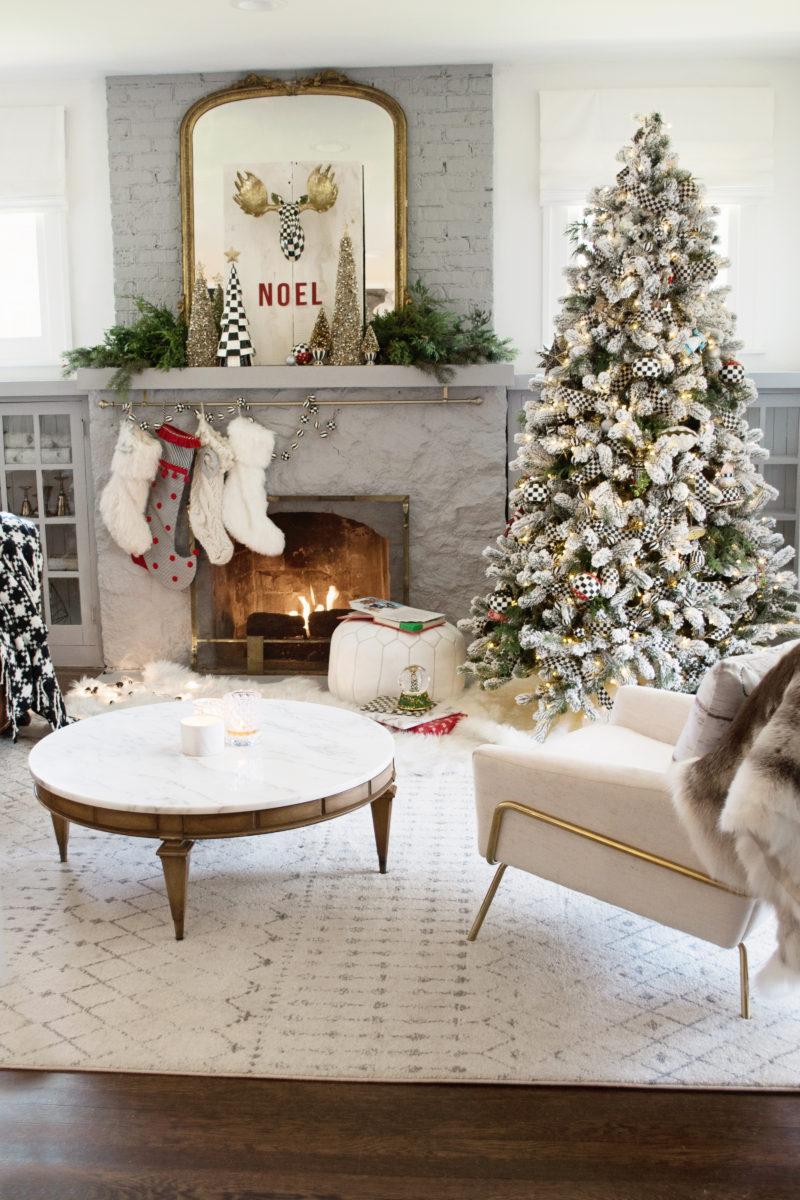 These poppy frames are also MacKenzie-Childs.
I framed our holiday pictures from the year before and I love how they add an unexpected twist to traditional holiday decor.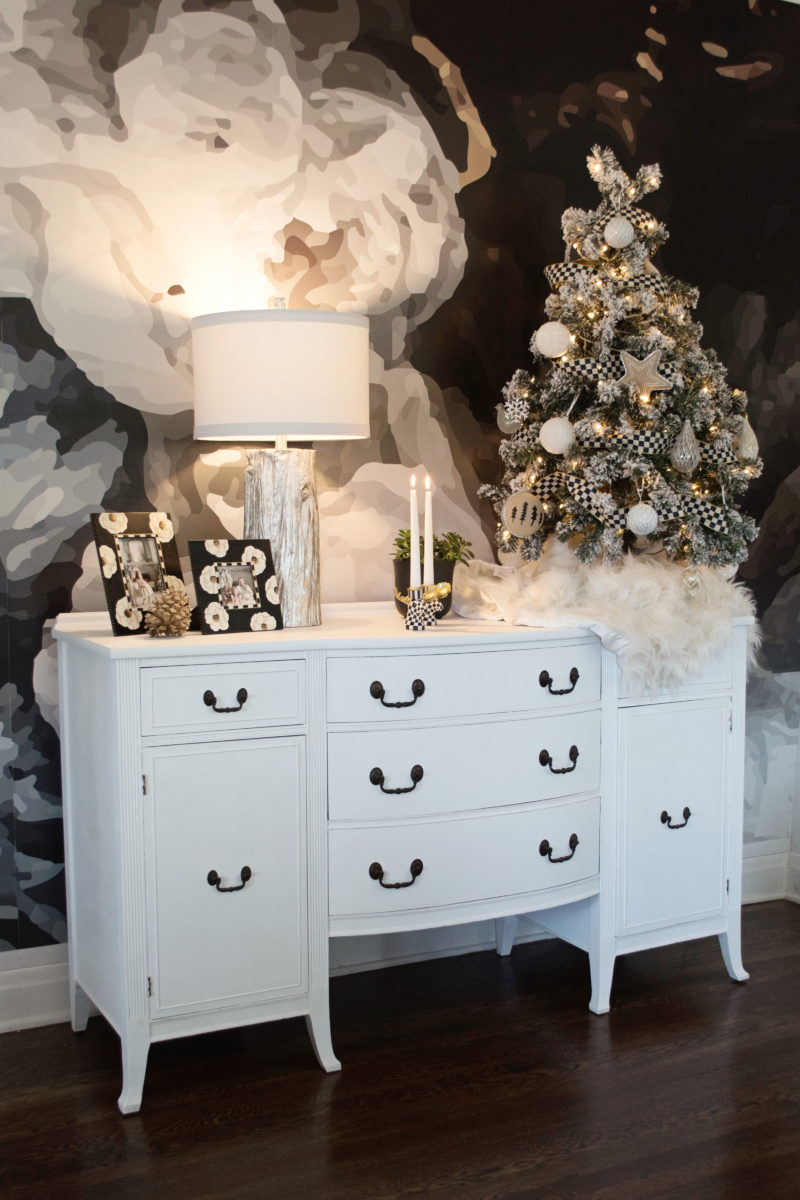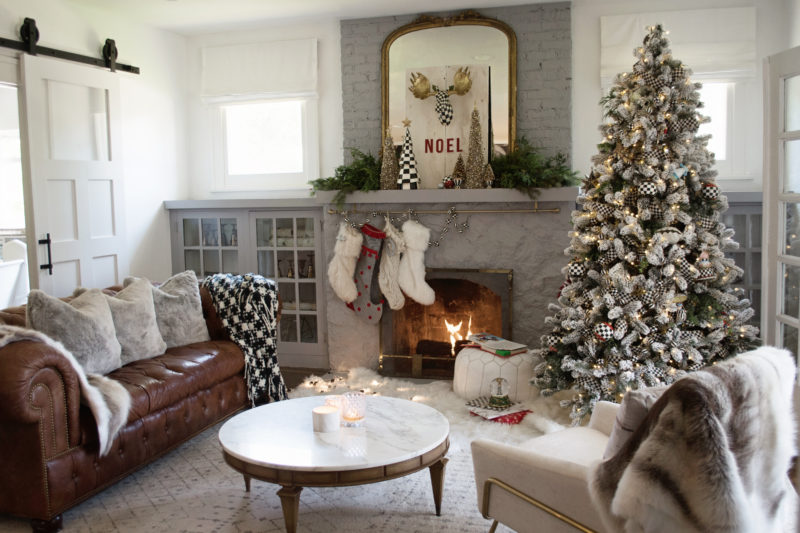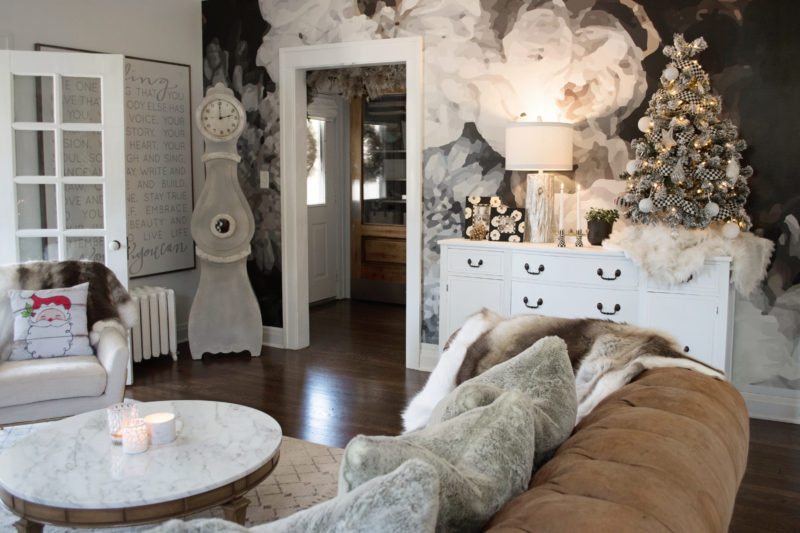 This cozy throw is one of our favorite and most used MacKenzie-Childs item! We love it!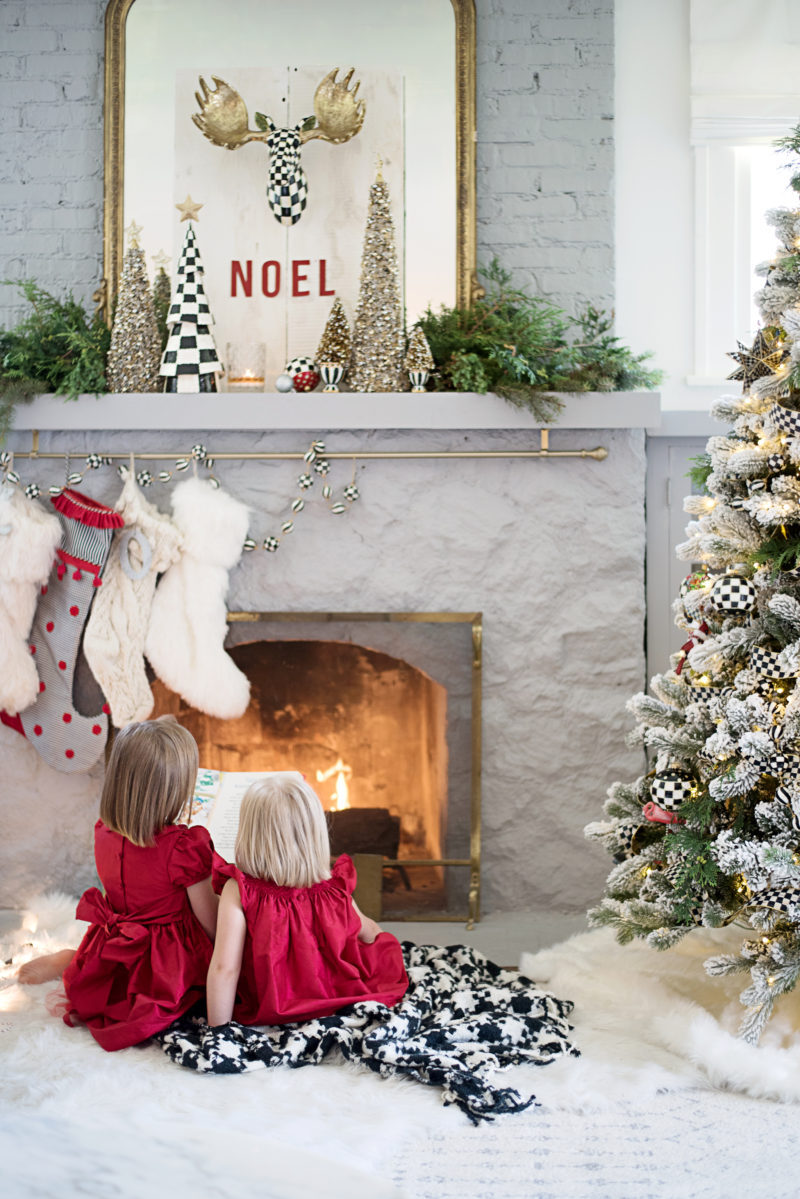 We decorated our entire tree with nothing but MacKenzie-Childs ribbon and ornaments. I love the whimsical feel it gives! A special tradition we have in our home and have done since our first daughter has been born is to wrap 25 Christmas books and place them under the tree. Every evening leading up to Christmas the girls unwrap a Christmas book and we read it together by the fire. I love watching their excitement and I can't wait for Dec 1st to start up our tradition this year.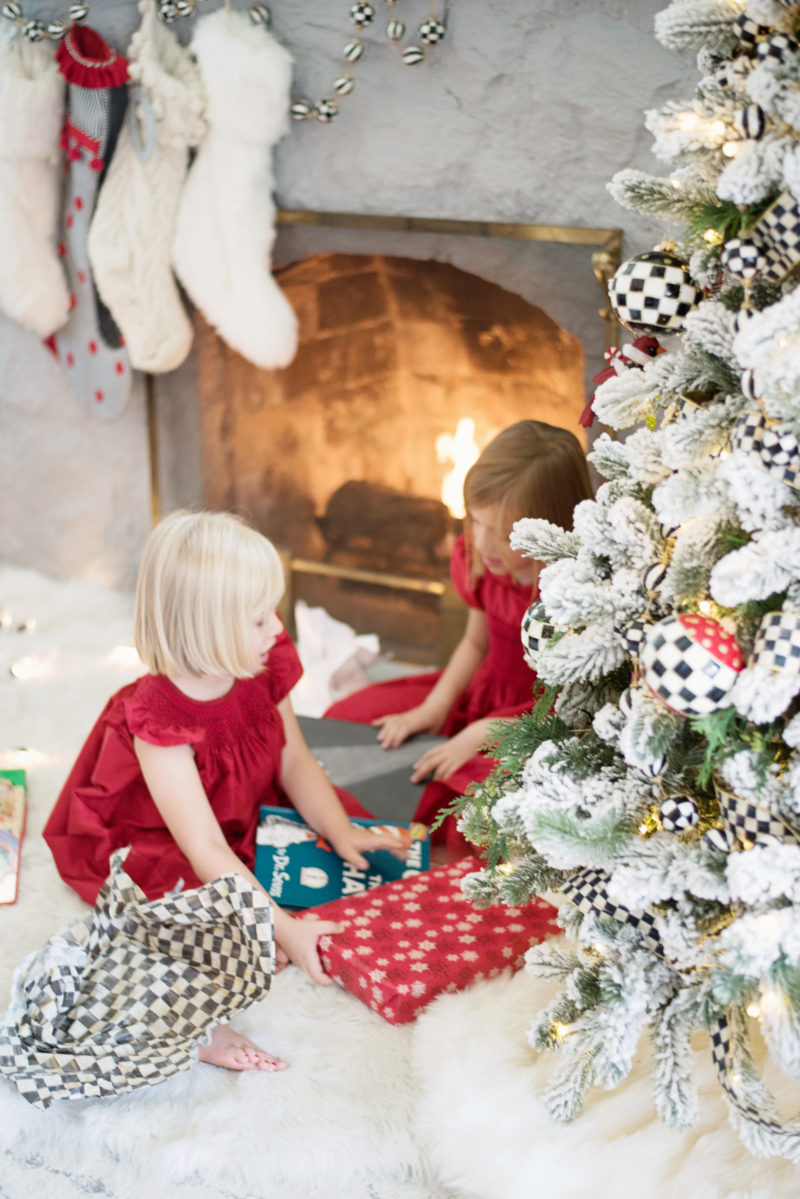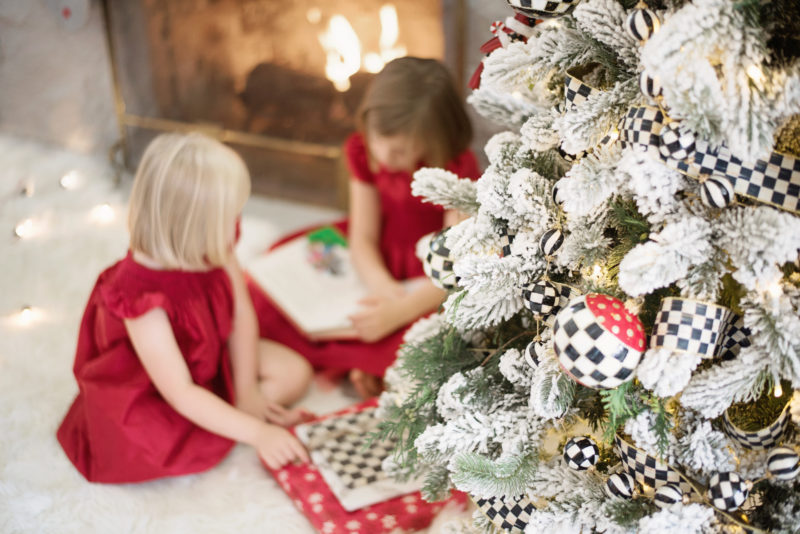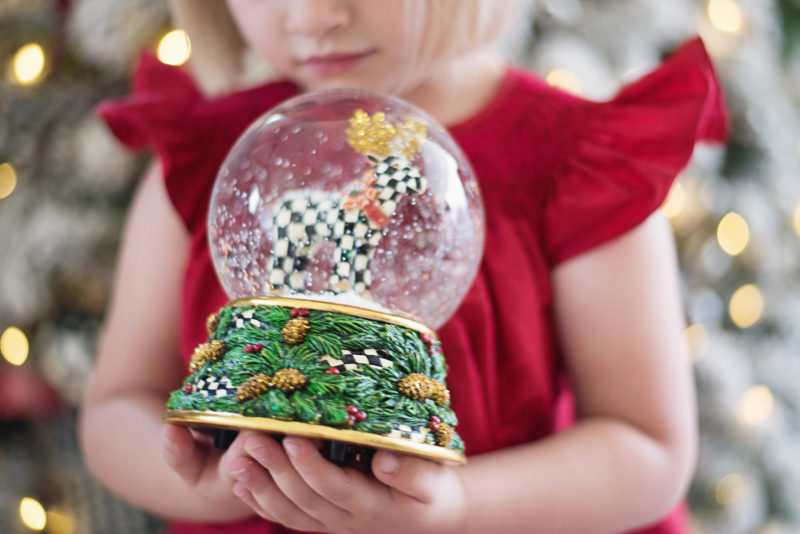 Speaking of traditions I cannot wait to see the excitement on their faces year after year when we pull out the Christmas decorations and the nostalgia their favorite pieces bring! I have a feeling this magical snow globe is going to be one of them!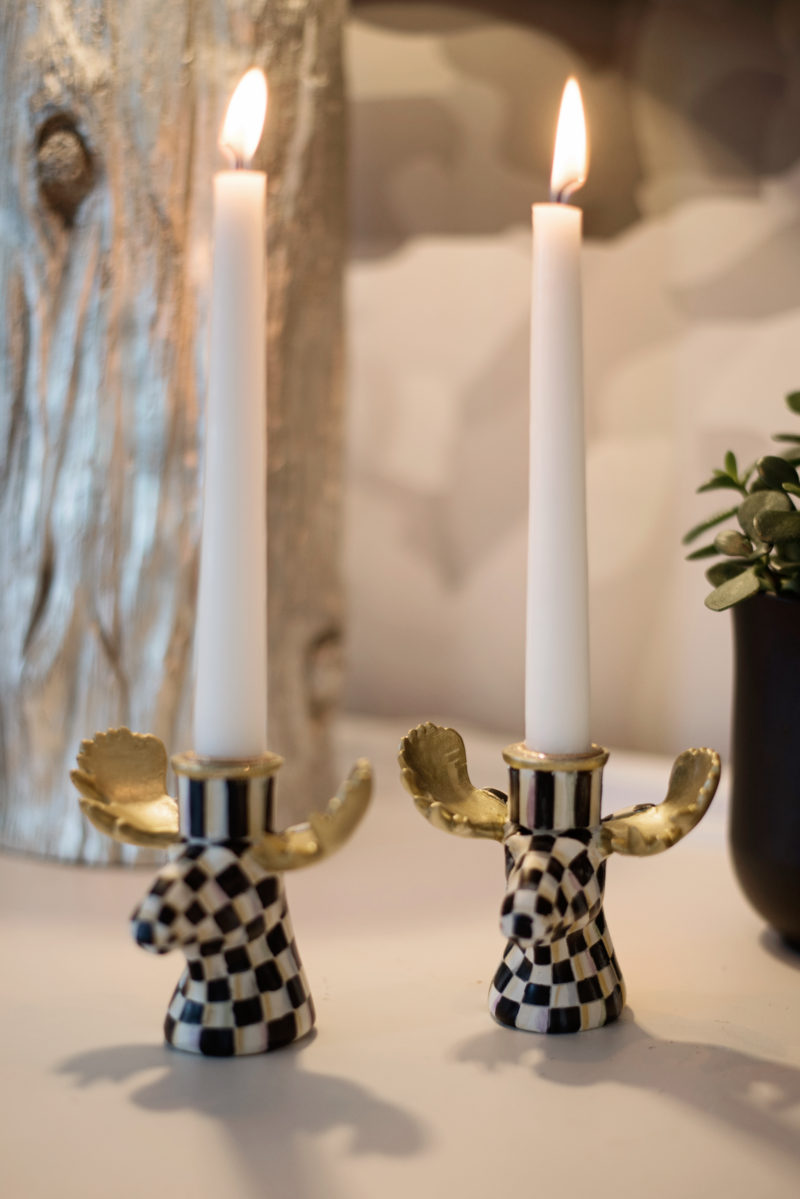 I adore these little moose candlestick holders that match the moosehead we placed on our mantel.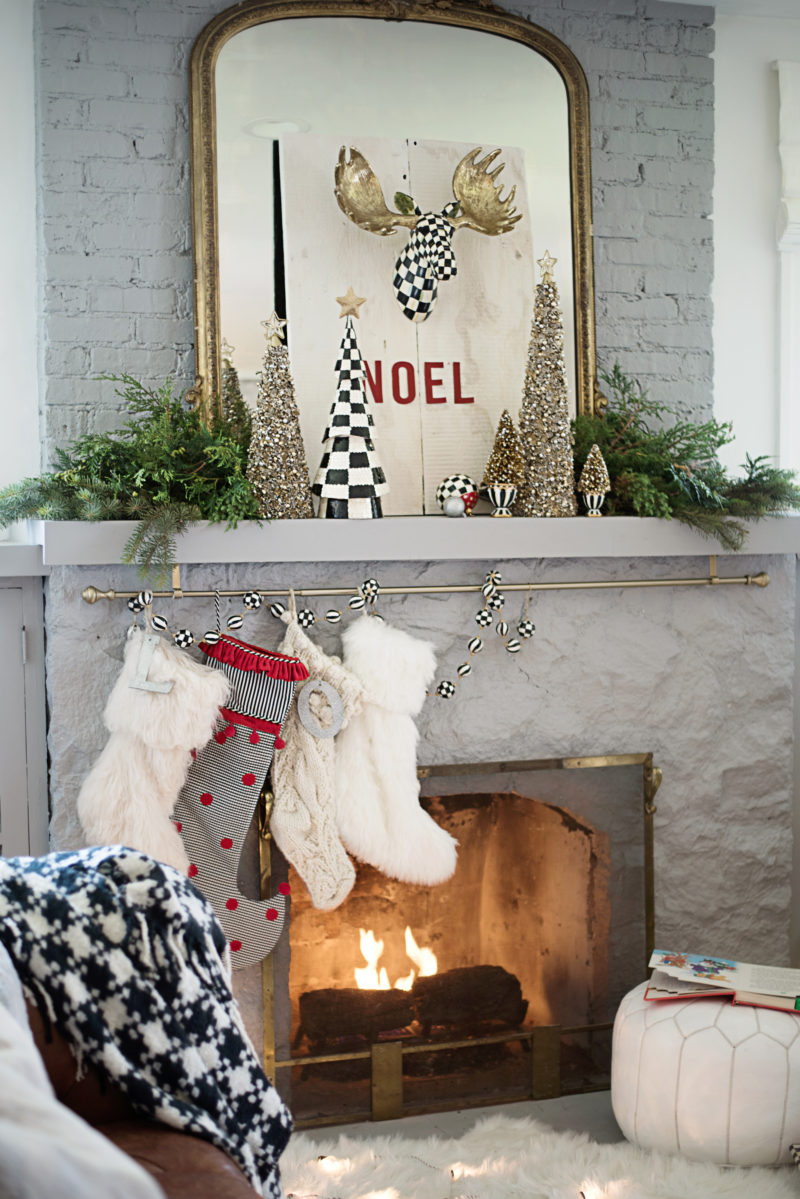 I knew I wanted to hang this guy above the fireplace but since there is a mirror there that doesn't move I had to come up with a creative solution. I ended up nailing the moosehead to a wooden creation my husband put together. I simply glued letters below and I love the way it turned out.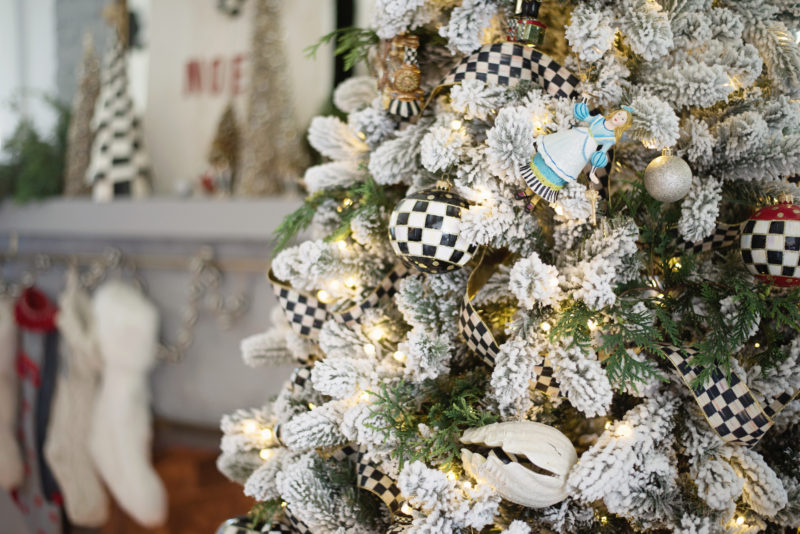 The MacKenzie-Childs trees on the mantel are some of my favorites. I especially love the courtly check sequined one. And I love how the oversized polka dotted stocking adds an unexpected visual treat!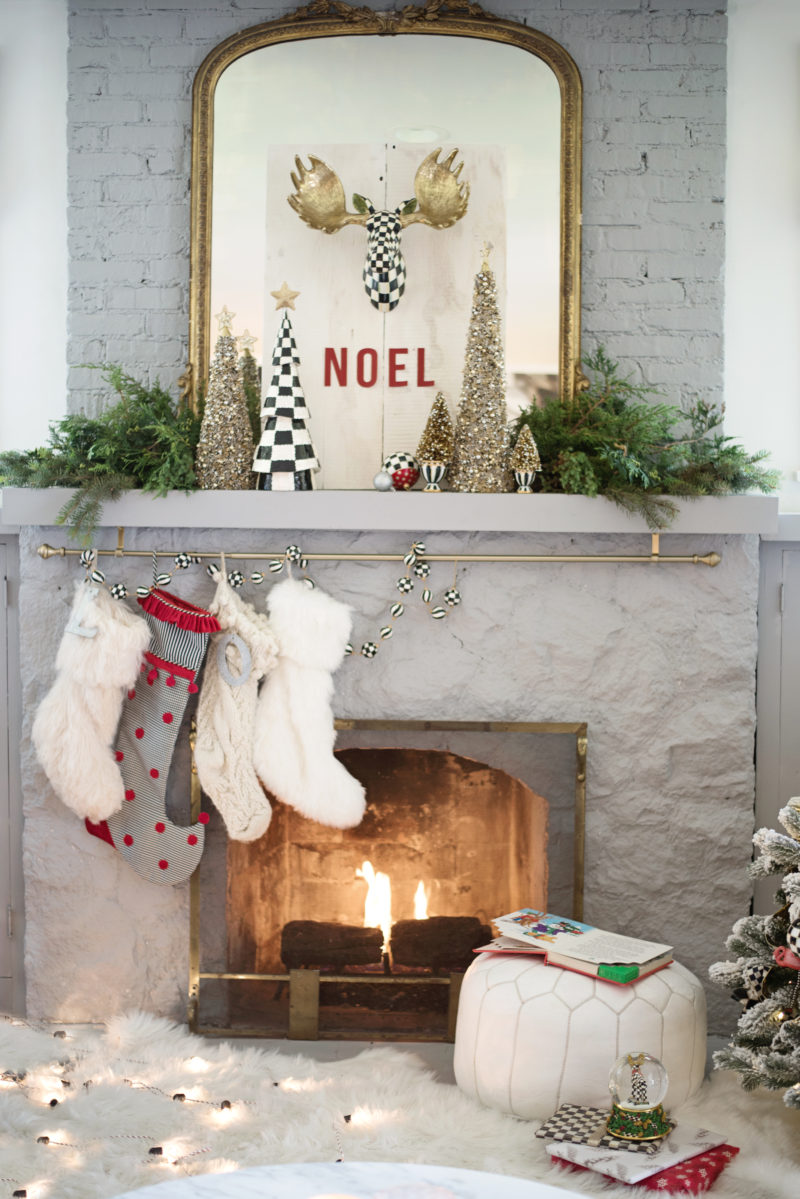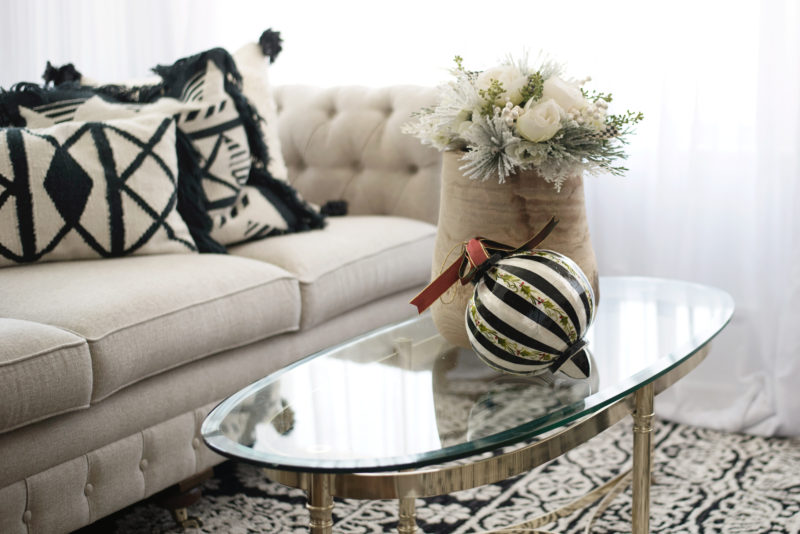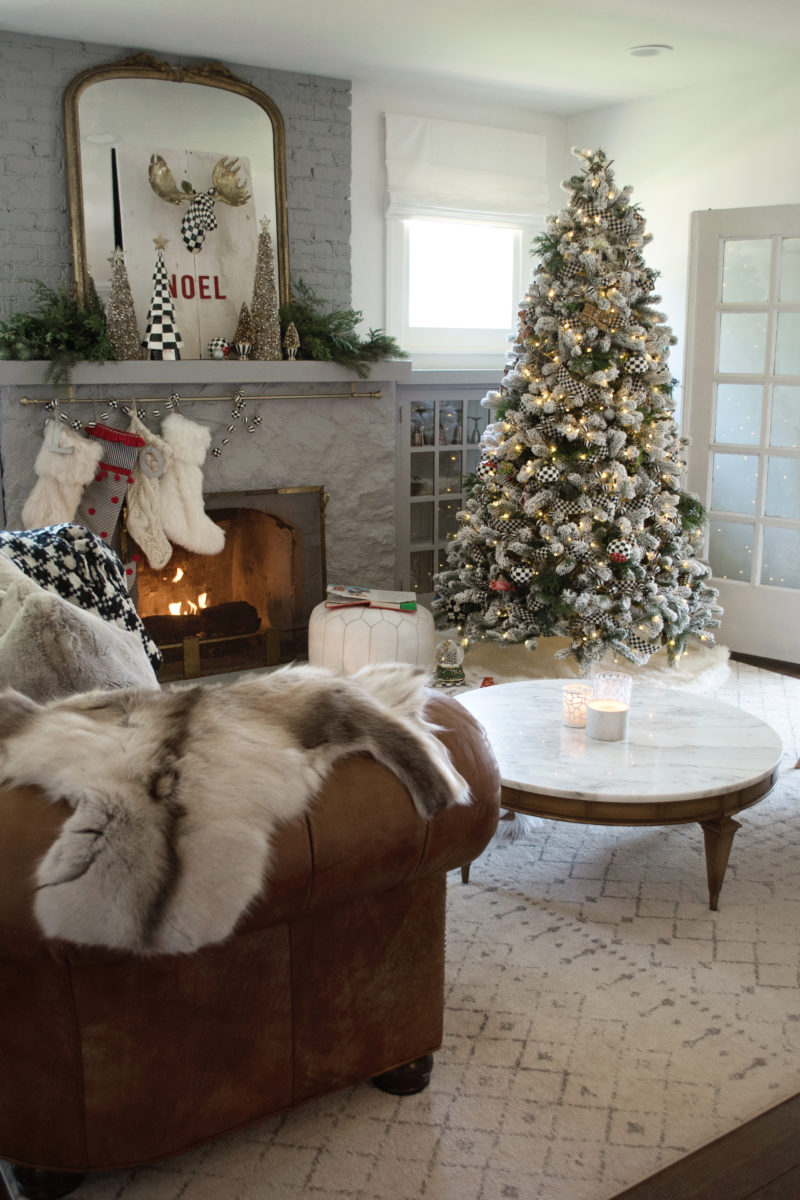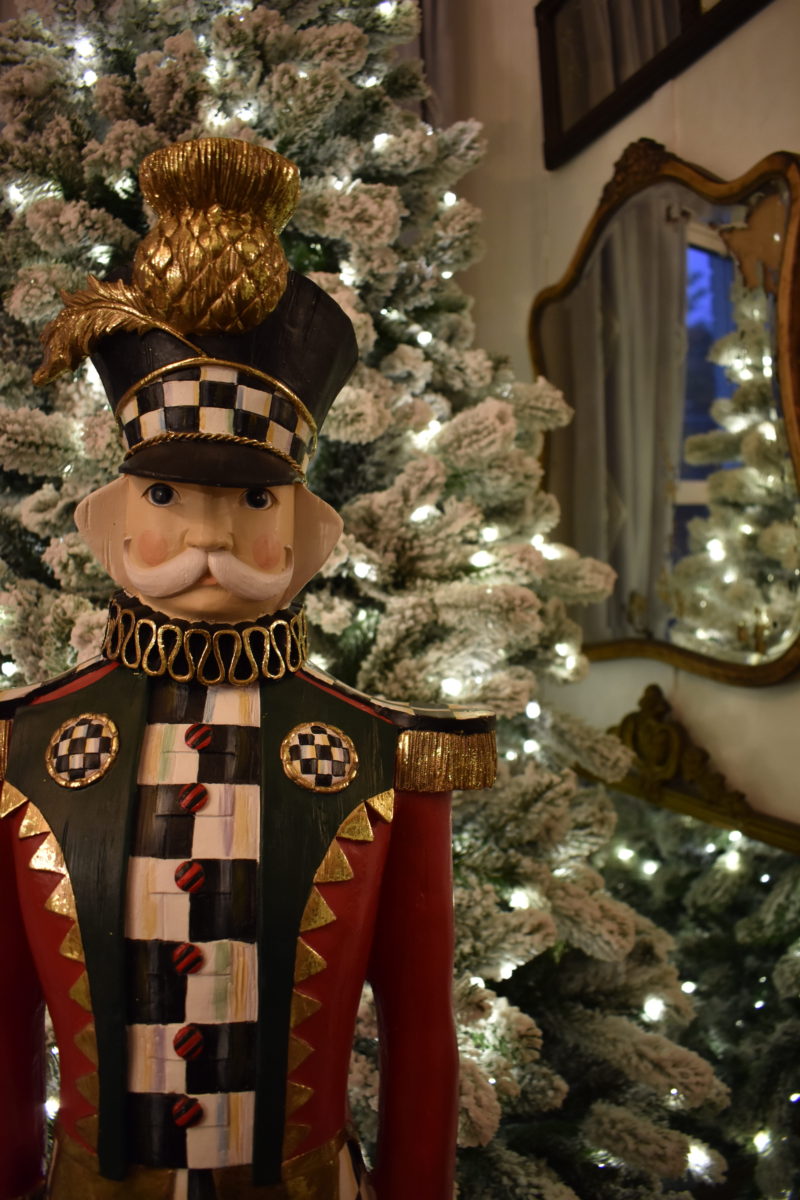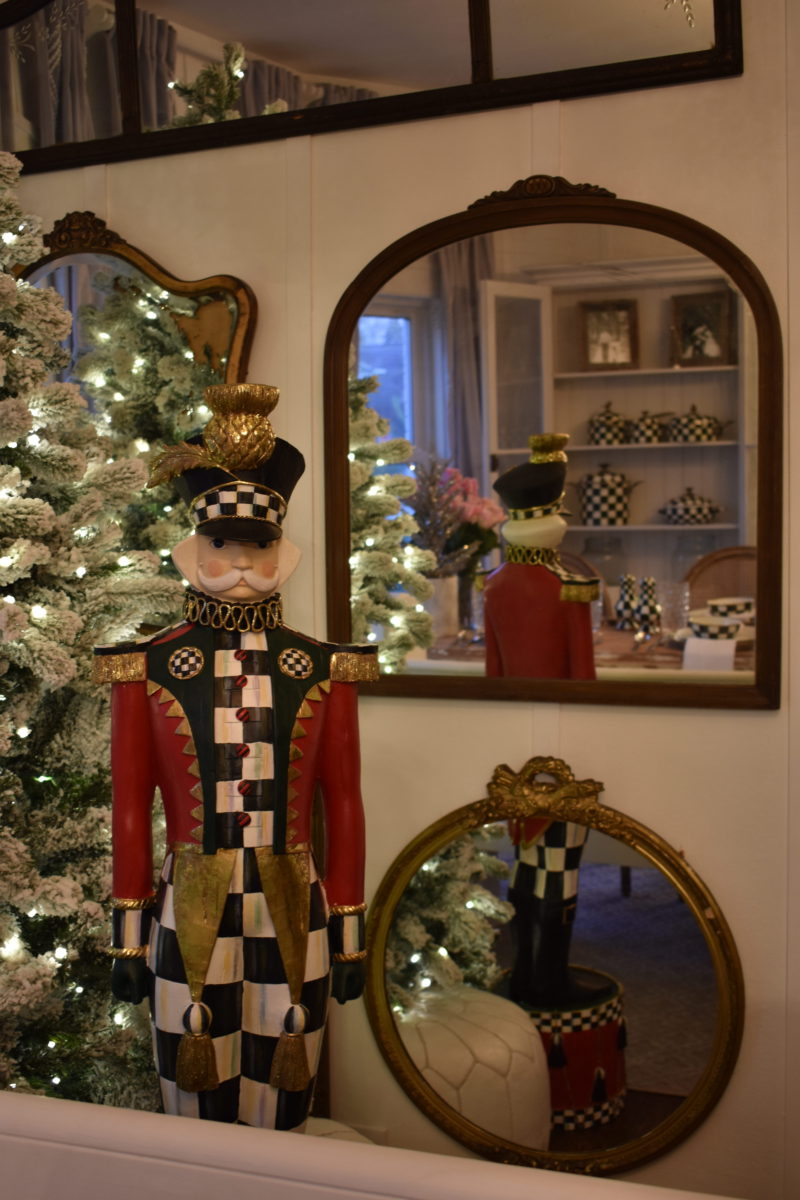 Since the dining room is right off the kitchen, we stocked the cabinet with courtly check pots and pans. Pretty and functional, I'll take it!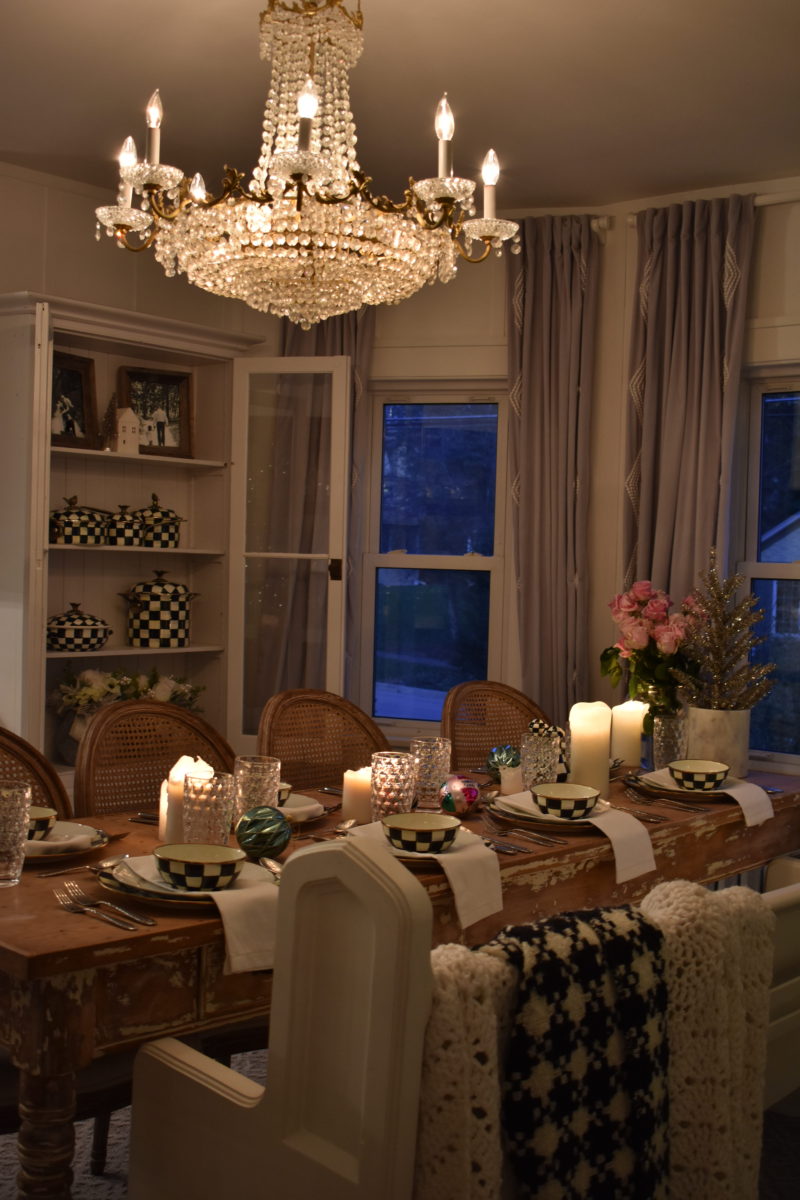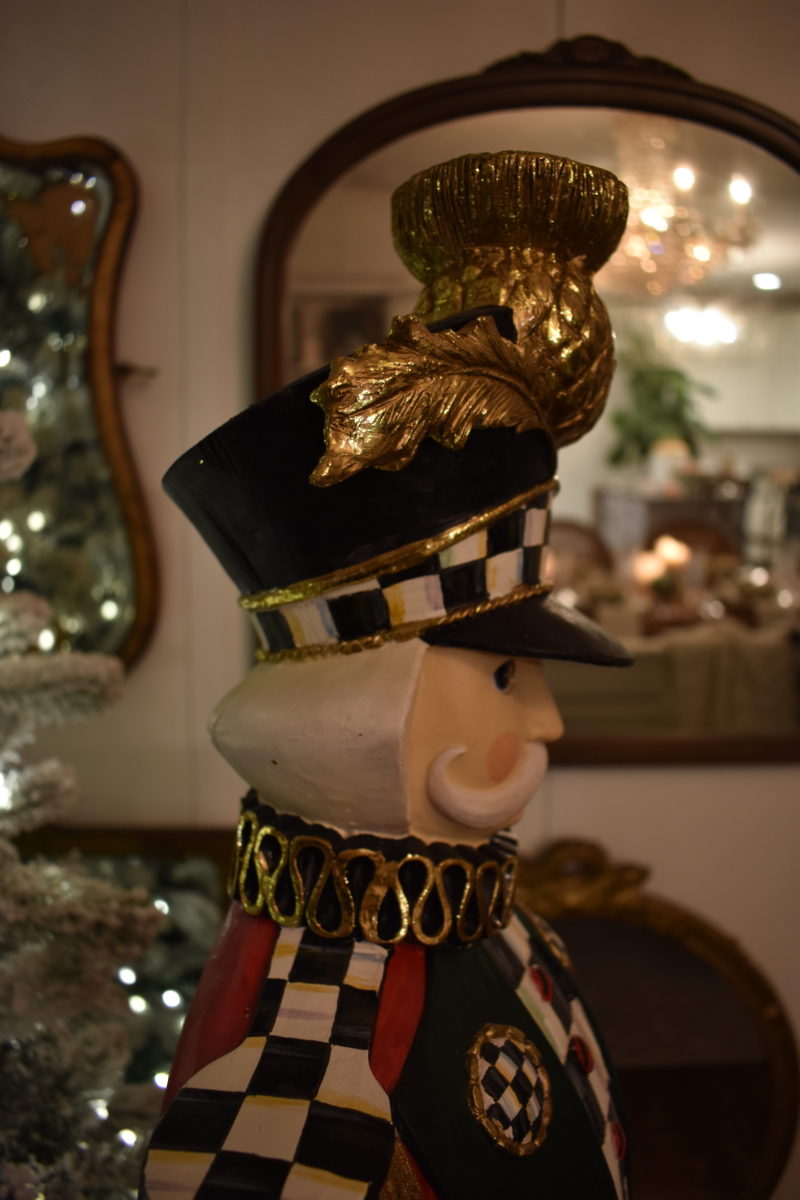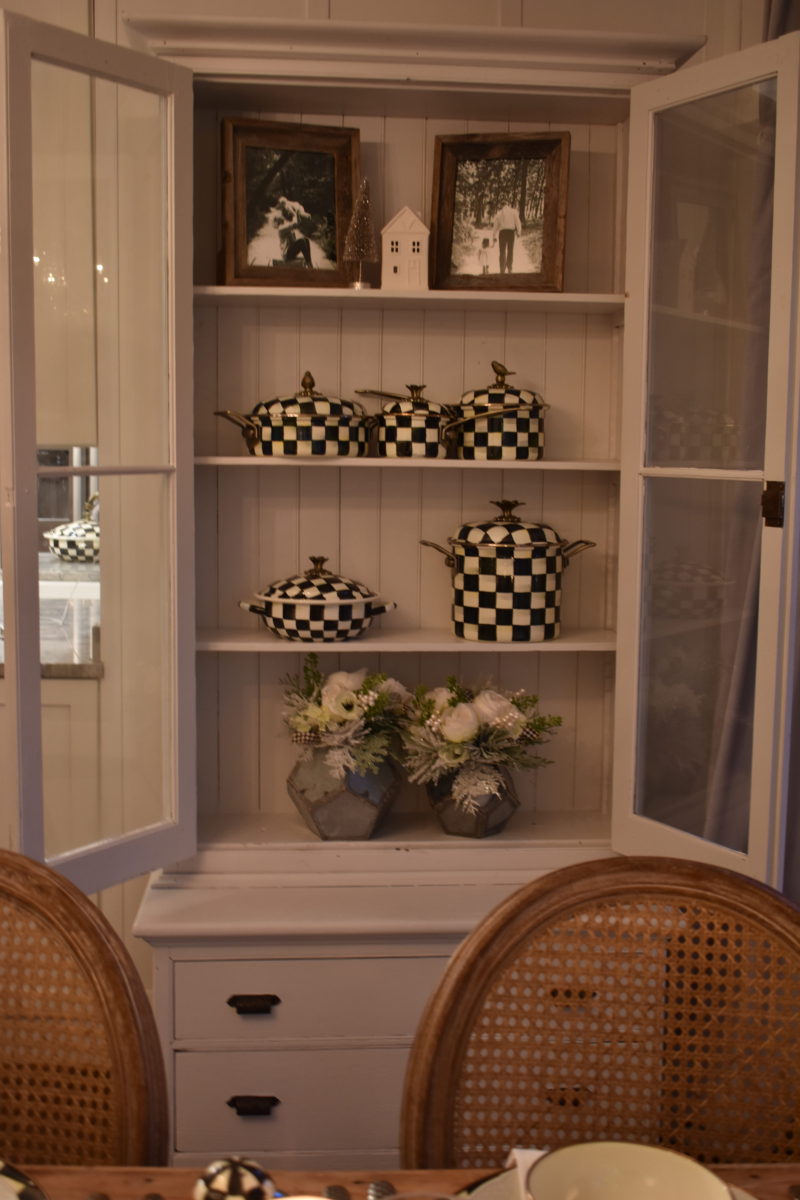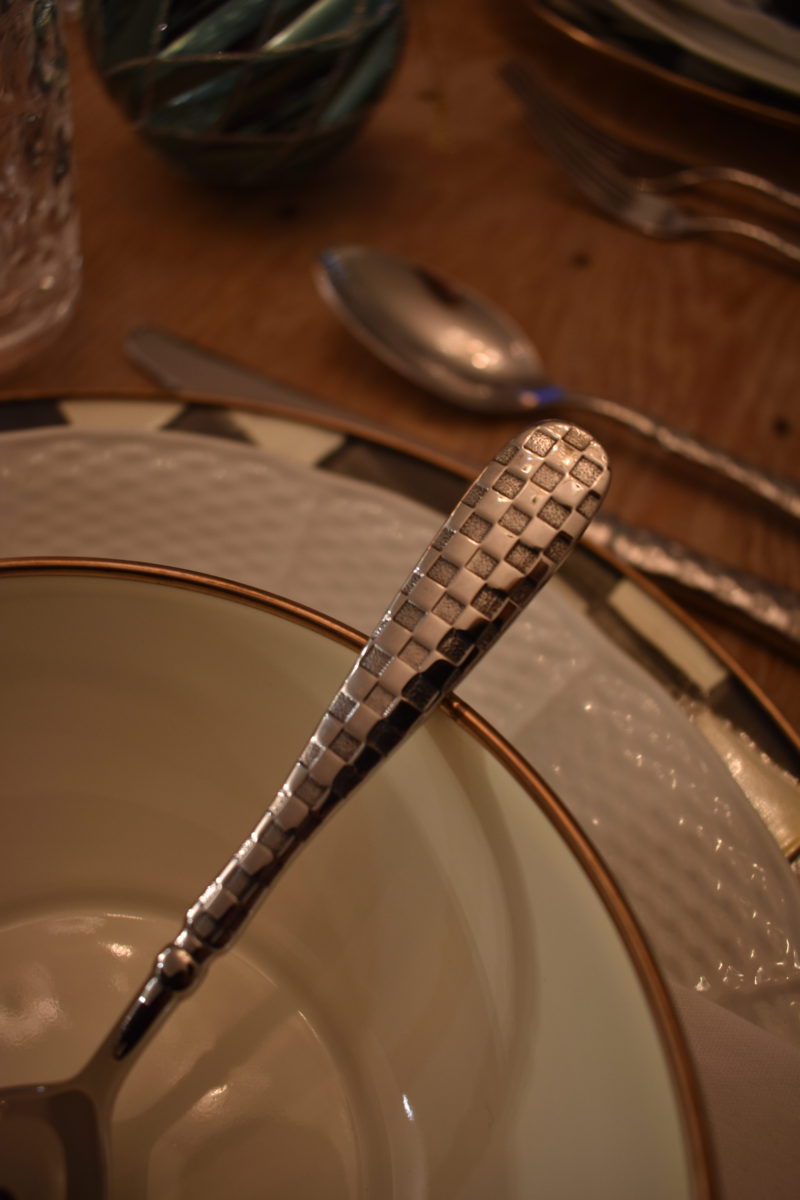 This year we brought our MacKenzie-Childs into the dining room as well. I love the warm all the items bring! We added courtly check plates, bowls, silverware, glasses, and salt and pepper shakers to the table. It's a statement look I am in love with! Especially at Christmas time.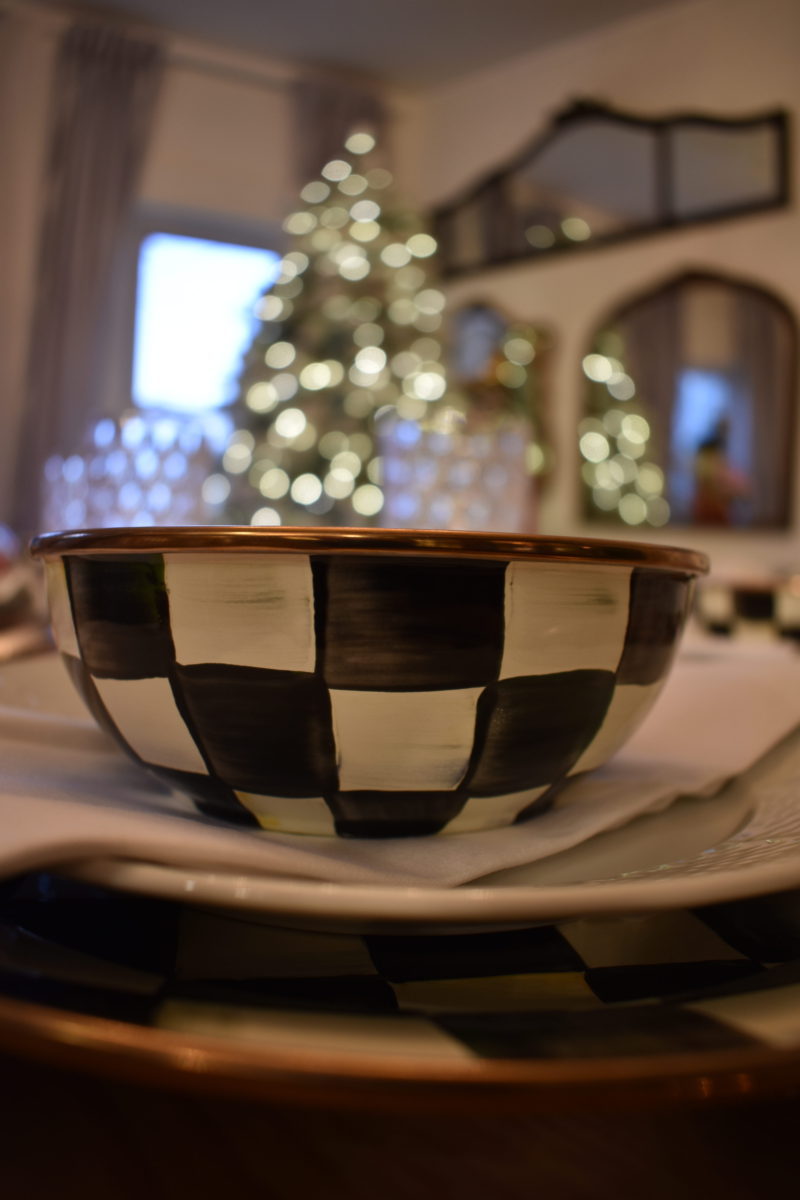 And I am sure you noticed him, my favorite item of all, the nutcracker! He is over five feet tall and is packed with all sorts of Christmas magic! The girls adore him, too!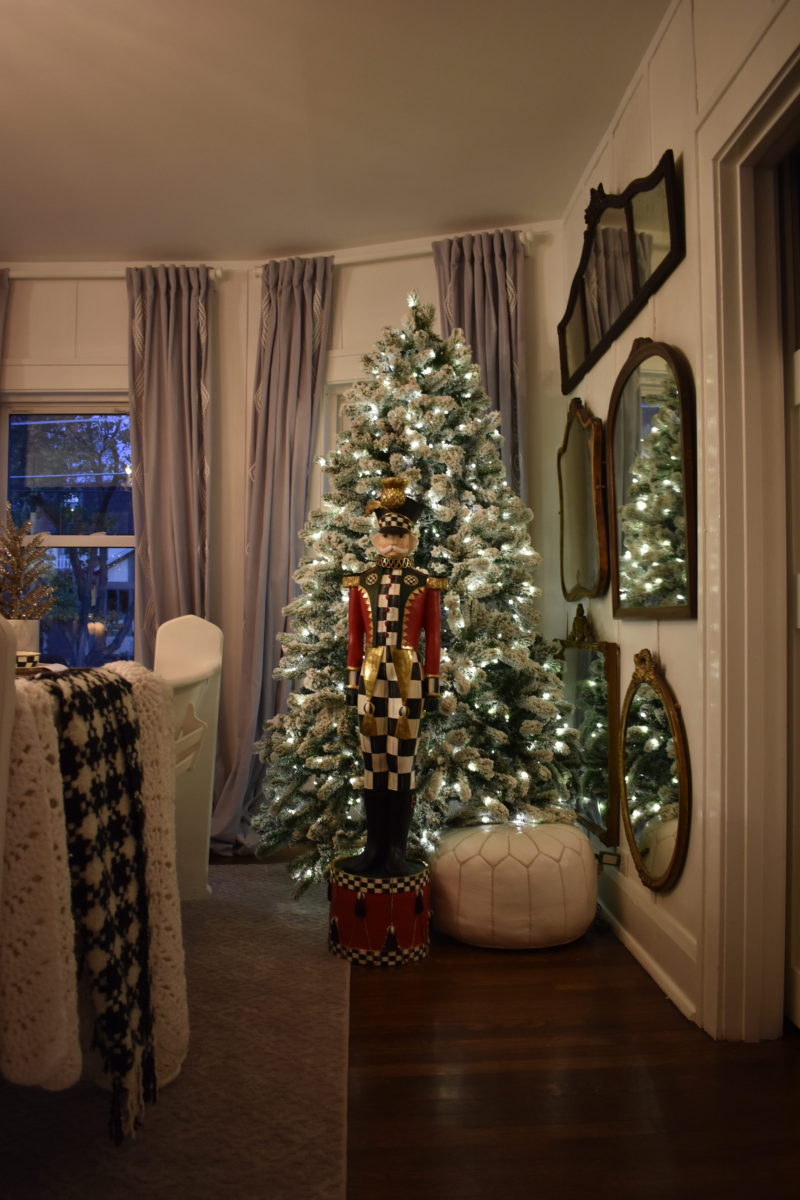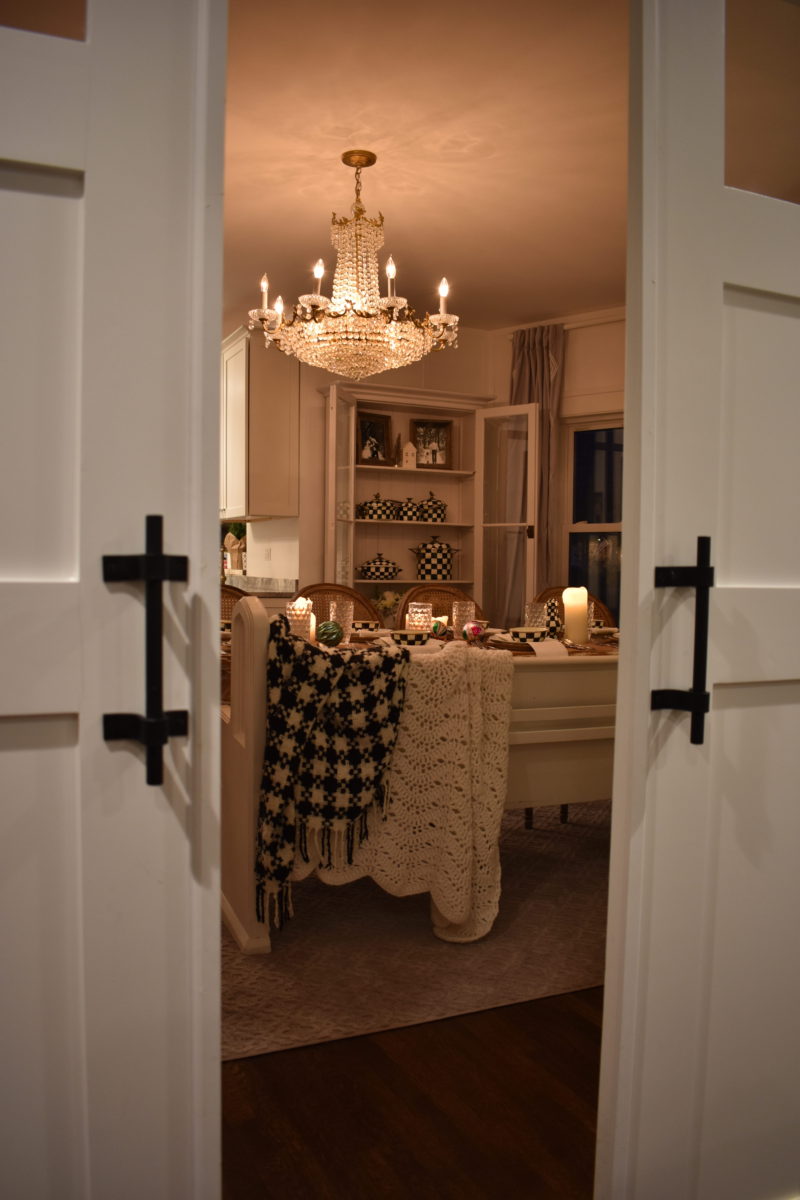 Thank you for stopping by tonight! We loved having you!! Make sure to check out the other talented ladies on tonight's tour. Trust me, you will be so happy you did!
A special thank you to MacKenzie-Childs and to our hosts, Ashley at House Of Five and Annie at Zevyjoy.
Remington Avenue | Kindred Vintage Co. | Craftberry Bush | Zevy Joy | House of Five
Highland Entrance Nutcracker
Mackenie-Childs cookware page
Courtly Check Small Moose