Good morning from chilly Chicago! It's currently in the 30's and as I sit here sipping my coffee I'm daydreaming about my travels last month to South Carolina. I'm already thinking about when we can return next!
Traveling to South Carolina was initially organized for a work trip. I was invited to Hilton Heady by HGTV to visit and document Bryan Patrick Flynn's Dream Home for the 2020 giveaway. And let me tell ya, I was so excited to see this beauty in person! I had heard so many great things about Hilton Head and knew I wanted to stay longer than just a couple of days.  I didn't know this before but Hilton Head is actually a beautiful island off the coast of South Carolina. There are mossy trees overhanging in the streets which make everything feel so dreamy. There is a charm that I just personally love and cannot get over how pretty it was.  Best of all, I got to invite my sister Catherine, and my mom along with me so that we could extend this trip and make a vacation out of it. Let me tell you, I'm so happy we did!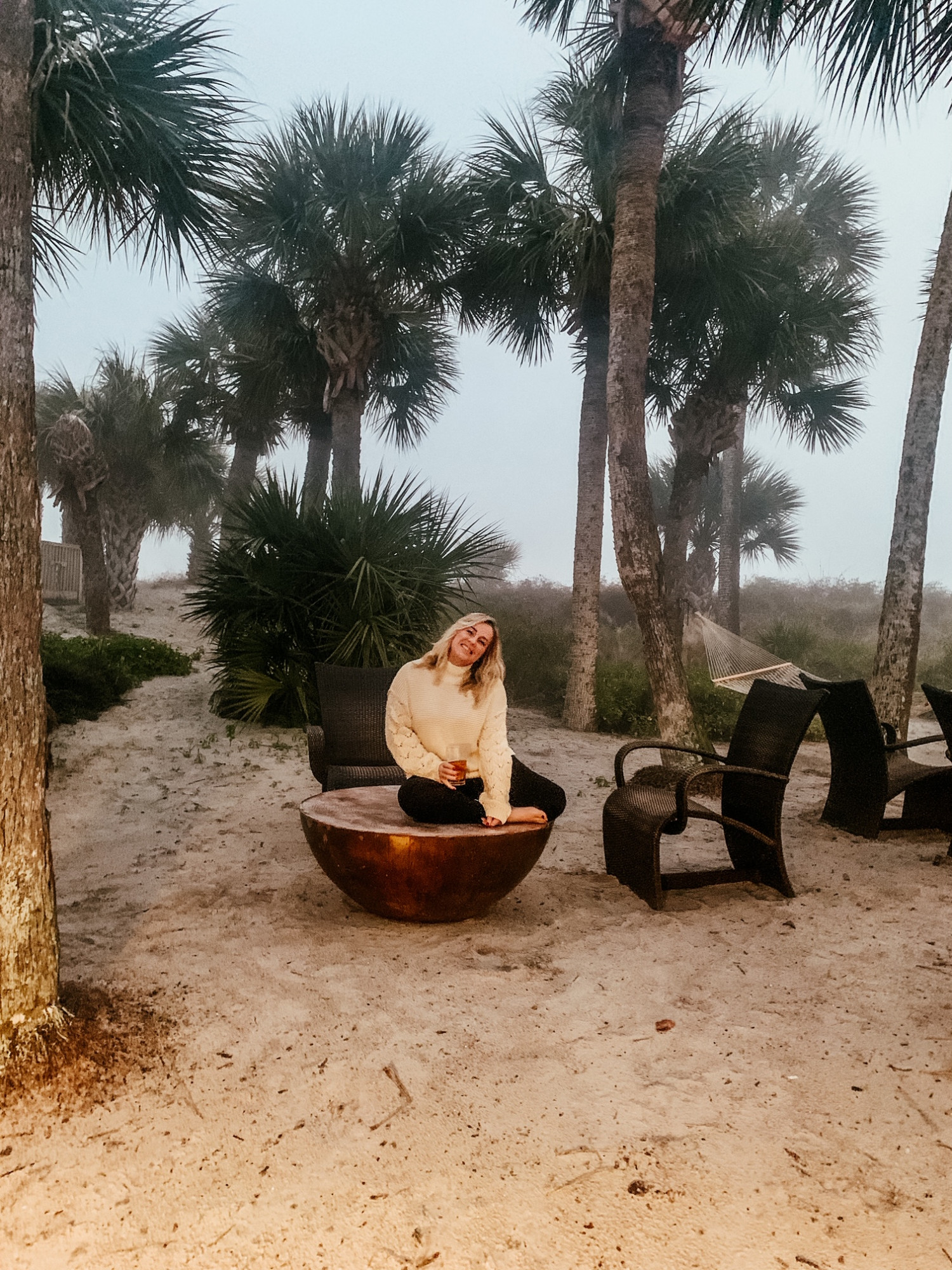 Aside from visiting the 2020 HGTV Dream Home, (by the way, whoever wins this is one lucky person!) I want to tell you about the wonderful resort we stayed at during our extended stay. Sonesta Resort kindly hosted us on their beautiful property for five nights. We originally planned on staying only three nights but got stranded there.  (More on that below.)  The hotel is located right on the beach and so many amenities to enjoy. Every morning we enjoyed breakfast in their restaurant and appreciated the time to have a slow morning and some great views of the pool and curation of lush trees on the property. Some mornings mom would order coffee for room service since she's the early riser in the group and we would enjoy sipping from our mugs while sitting on our balcony, or truthfully, from the comfort of our beds, haha!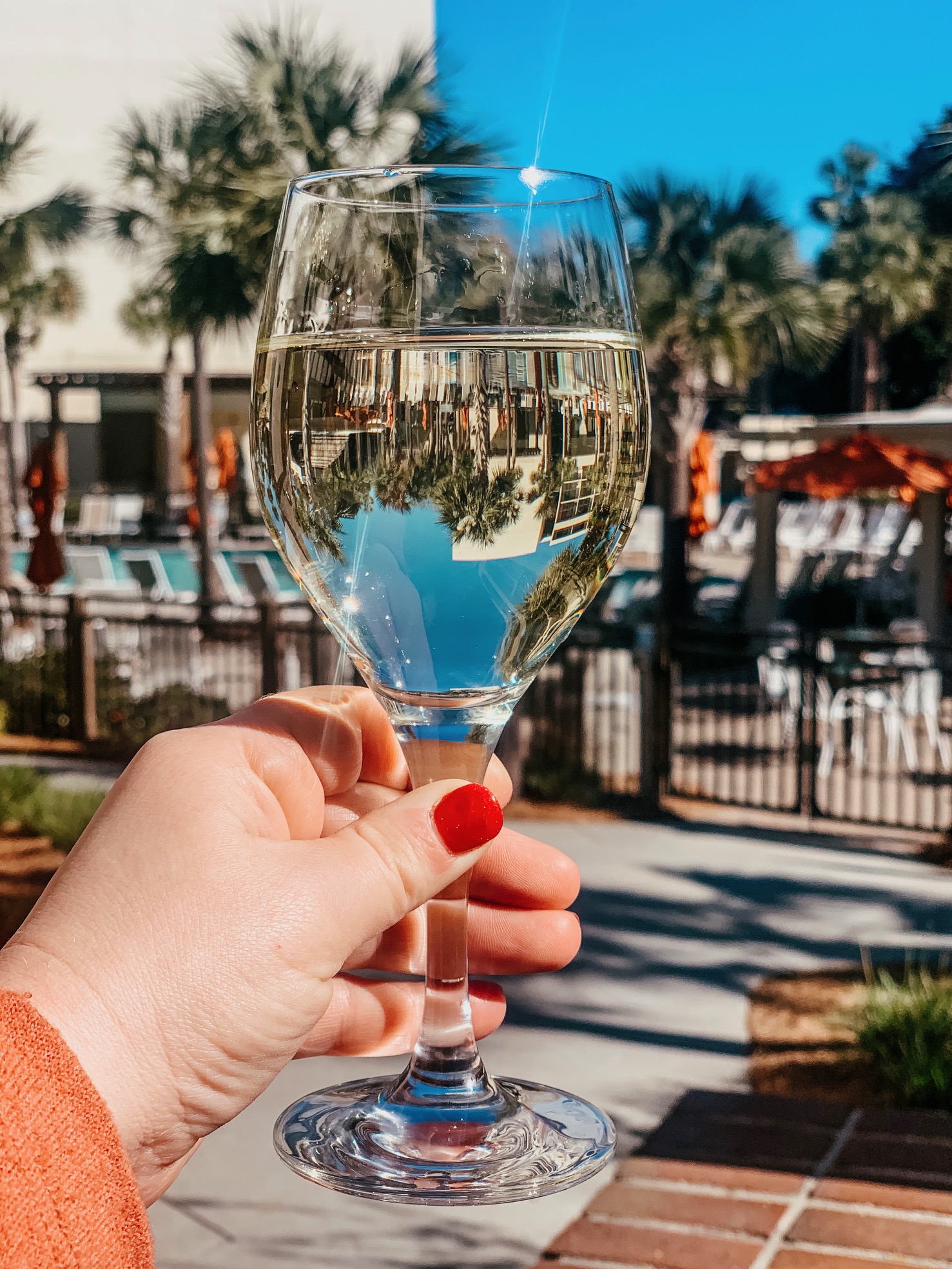 After breakfast we would walk around the property and then head to the beach to search for any seashells we could find and we would also spot so many sand dollars (they're known for this!). Hunting for seashells is one of my favorite things to do when vacationing near a beach. The area around the resort was different than most as it was flat and had solid ground. This was perfect for any type of athletics. We would watch so many people run along the water.  Cath, mom, and I took several long walks up and down the beach site seeing and just loving the sound of the waves.  One day we even rented bikes and rode several miles up the coast!   Seriously, it was just stunningly beautiful.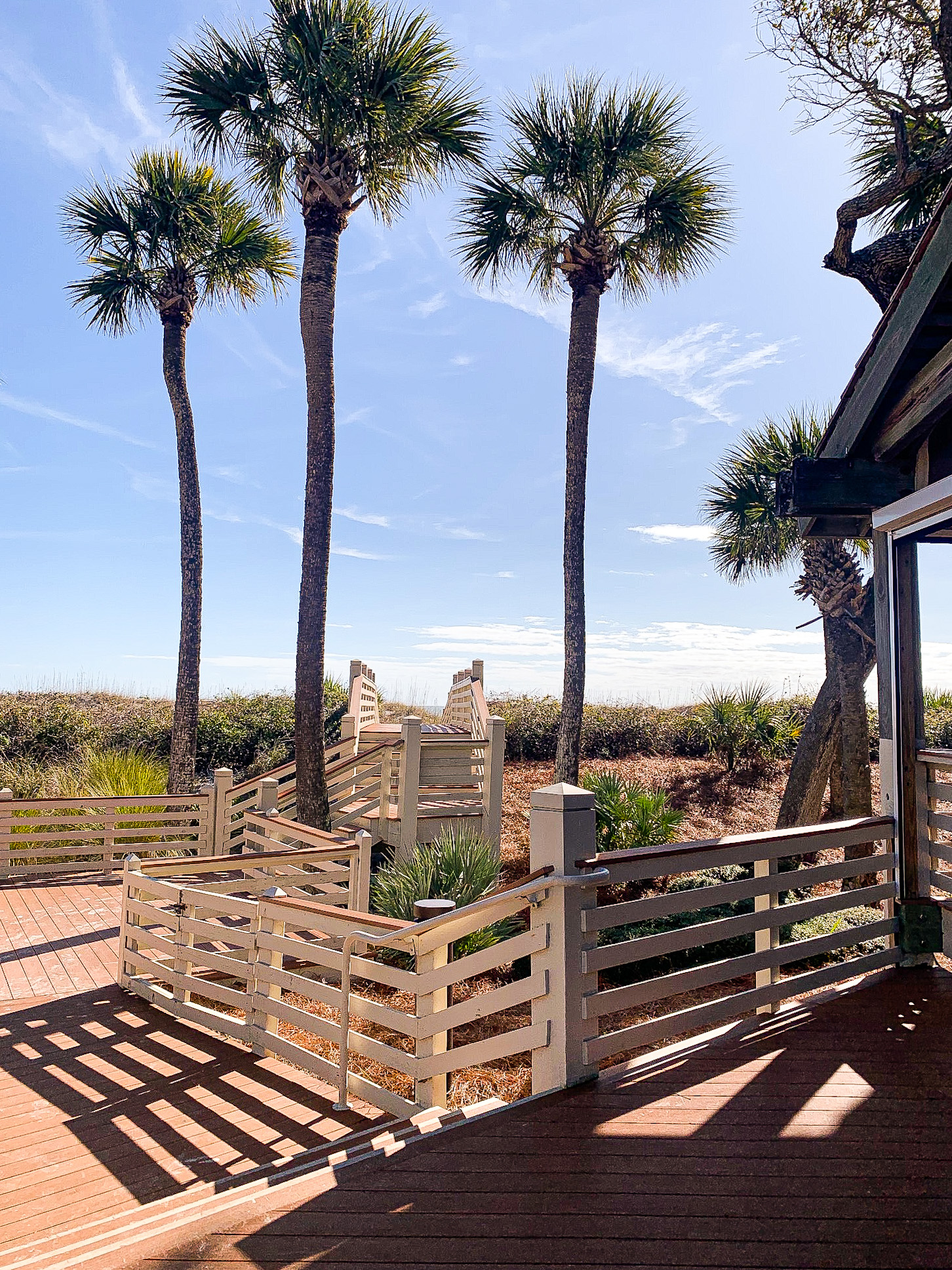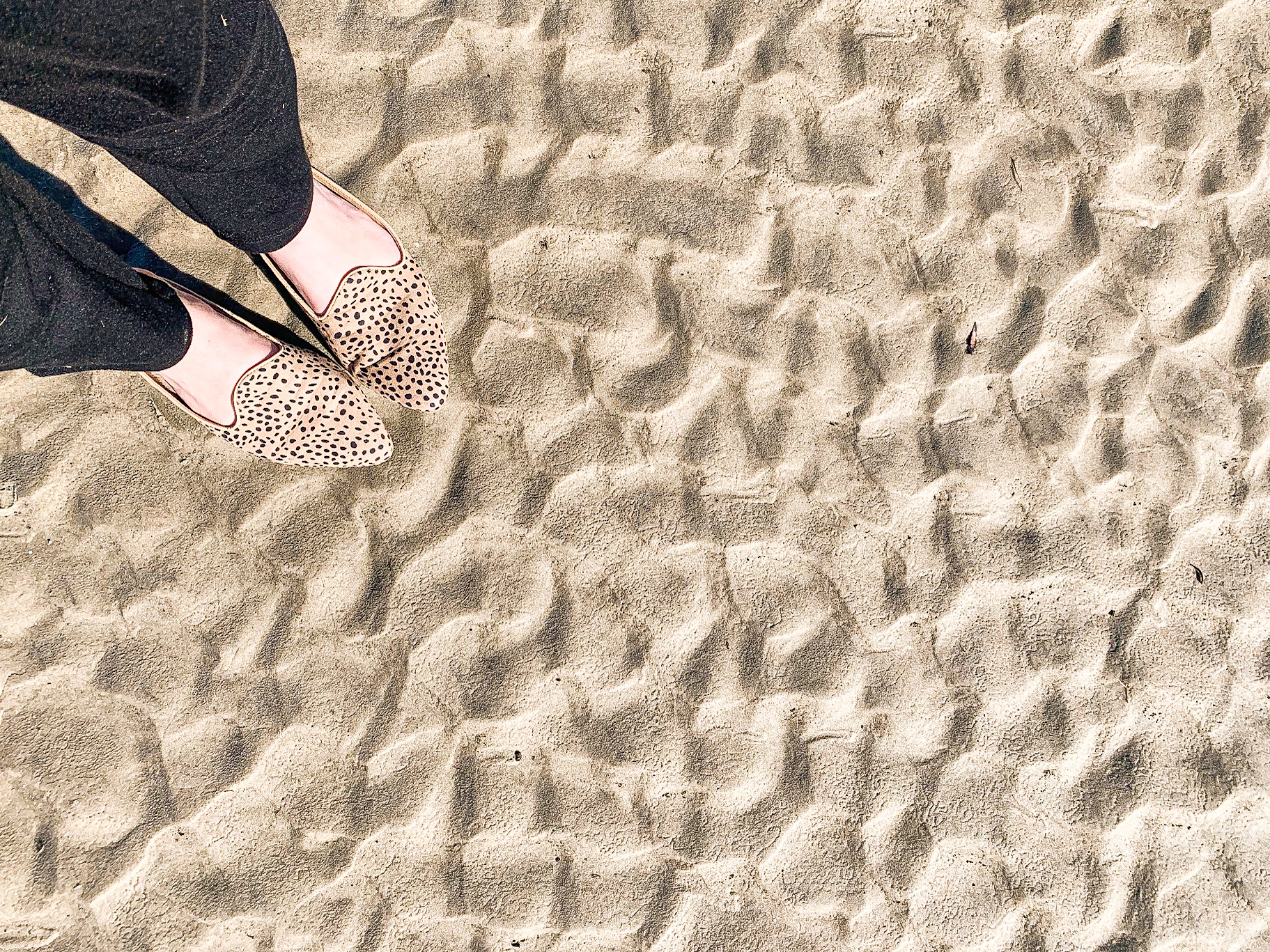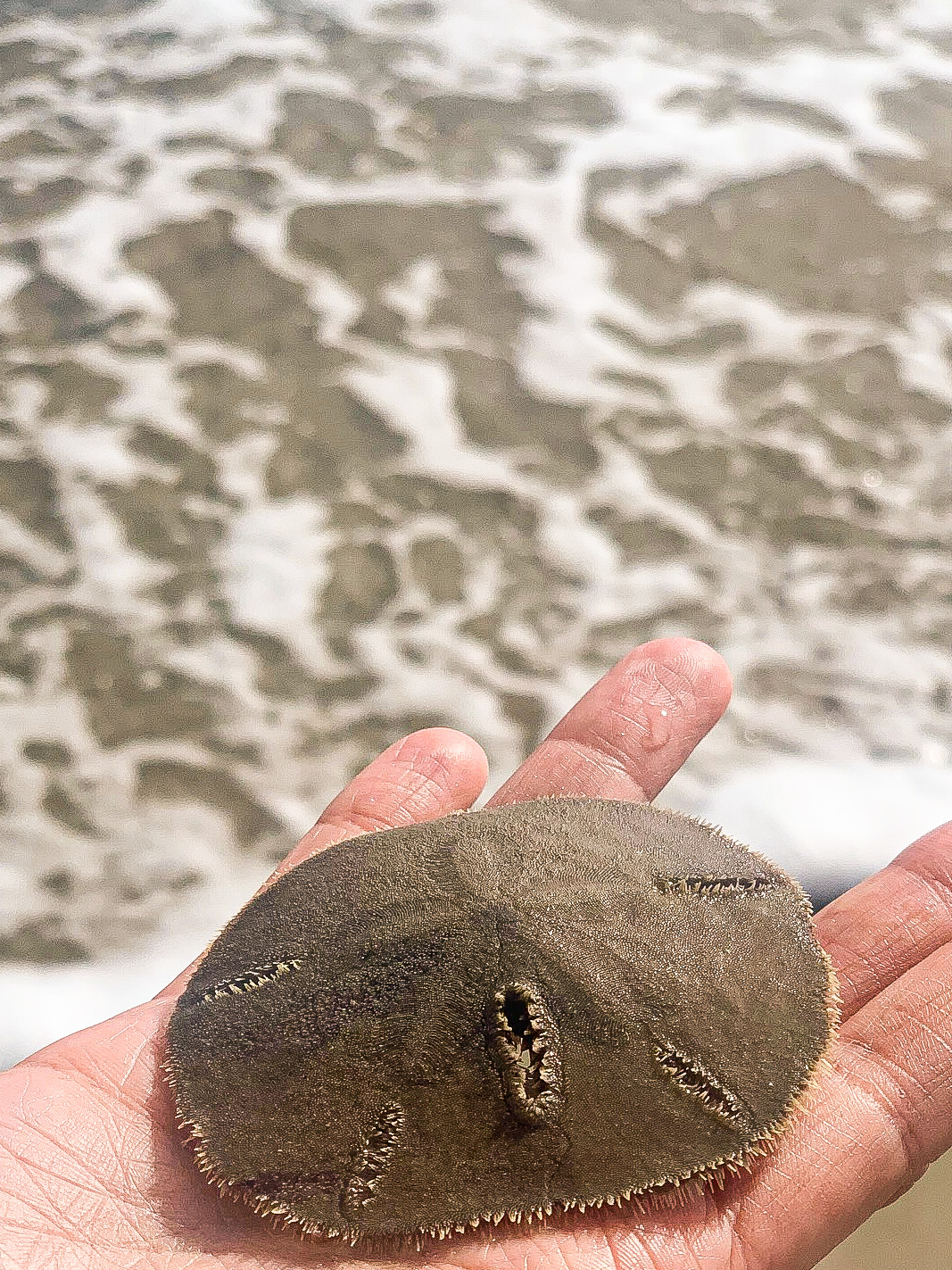 Sonesta Resort offers many types of rentals, from bicycles to paddleboards, and we were so pleased with our bike rental experience. The flat sand made it easy to ride our bikes along the water. It was so refreshing and all three of us said this was a highlight of our stay. I highly recommend it! We rode for hours, and along the beach, you can stop off at other spots to grab a drink or a bite to eat. Another option is to ride the bikes or walk along the paved paths around the island. There are boutiques and restaurants nearby if you like to explore.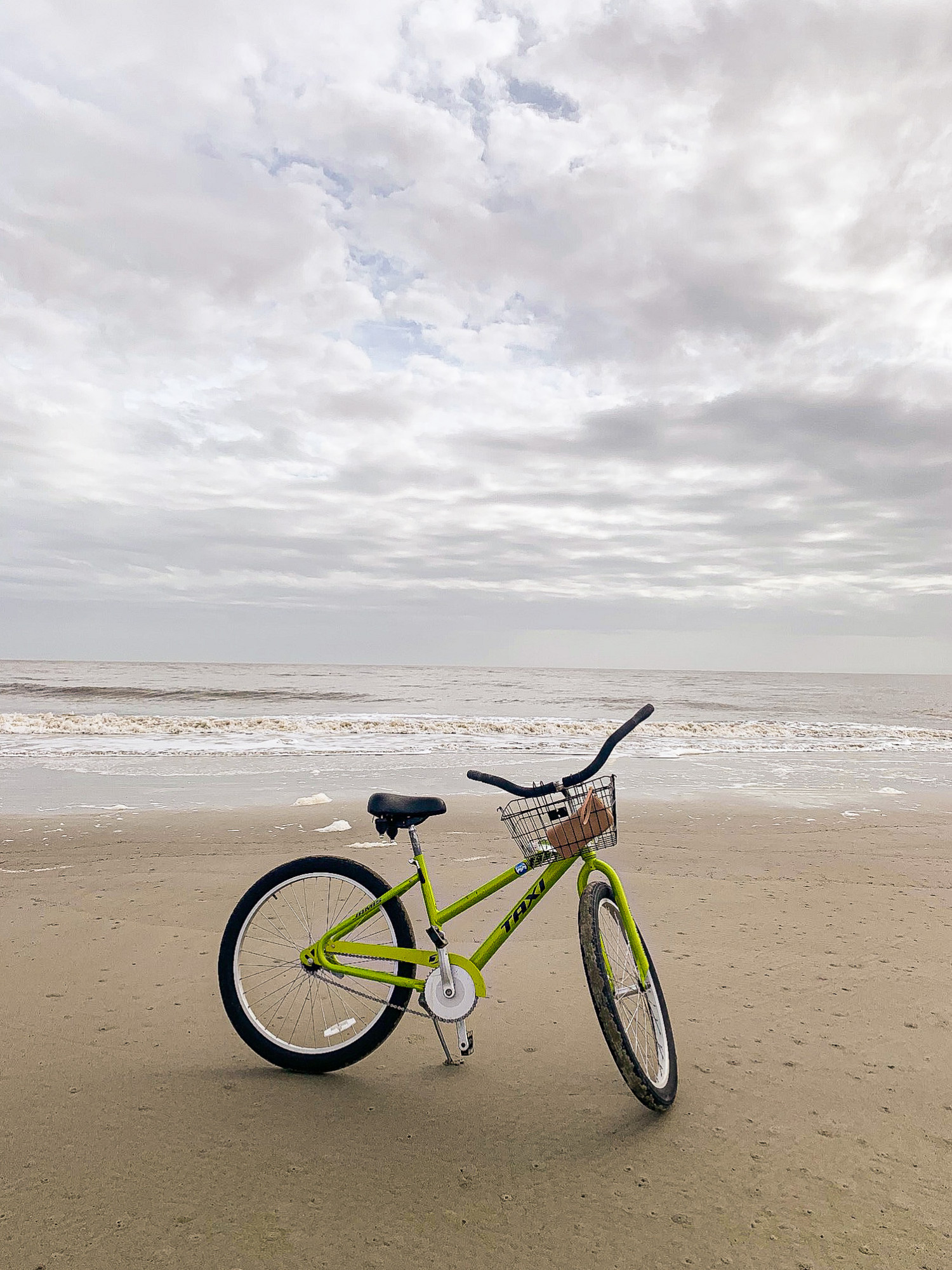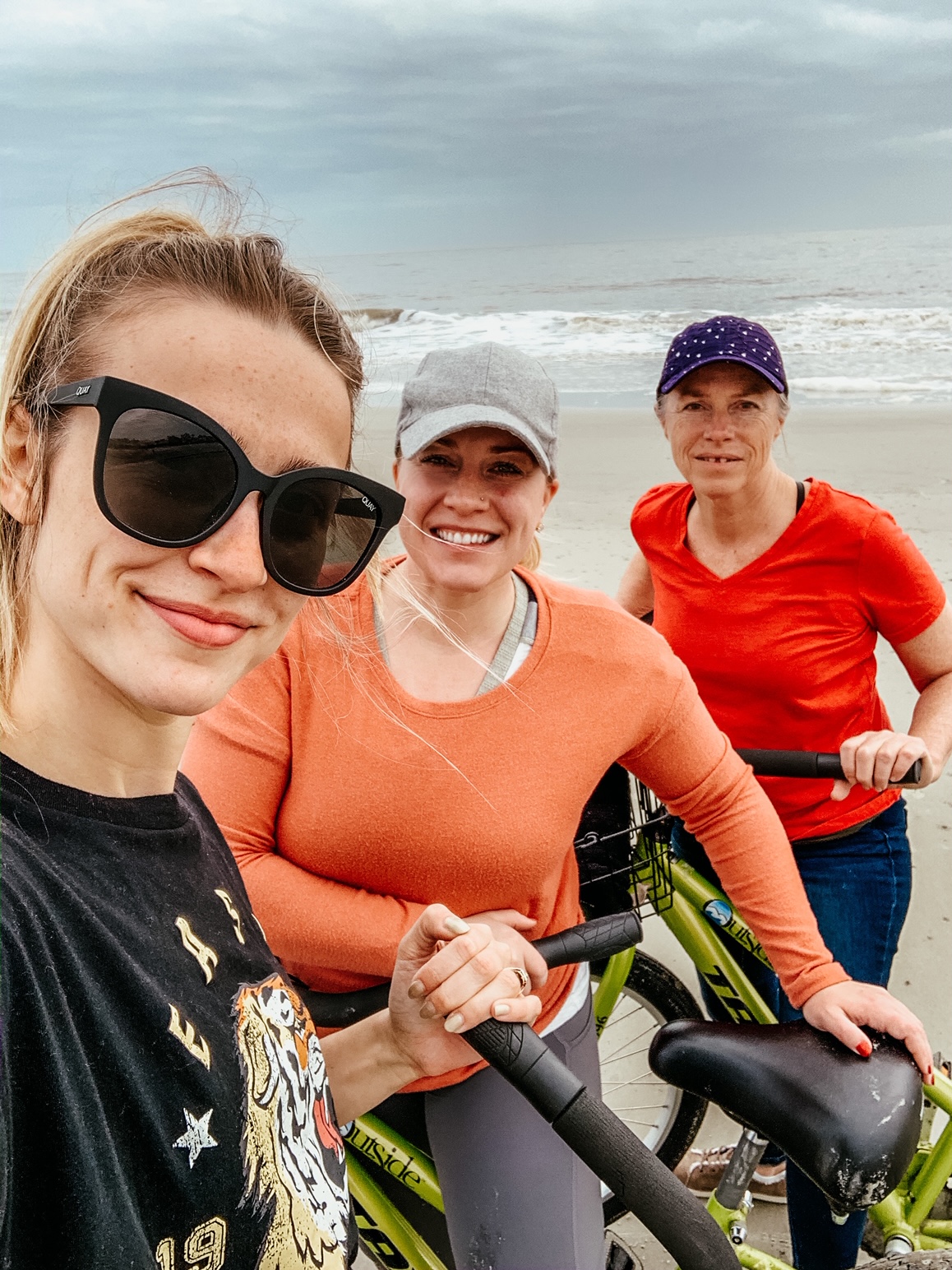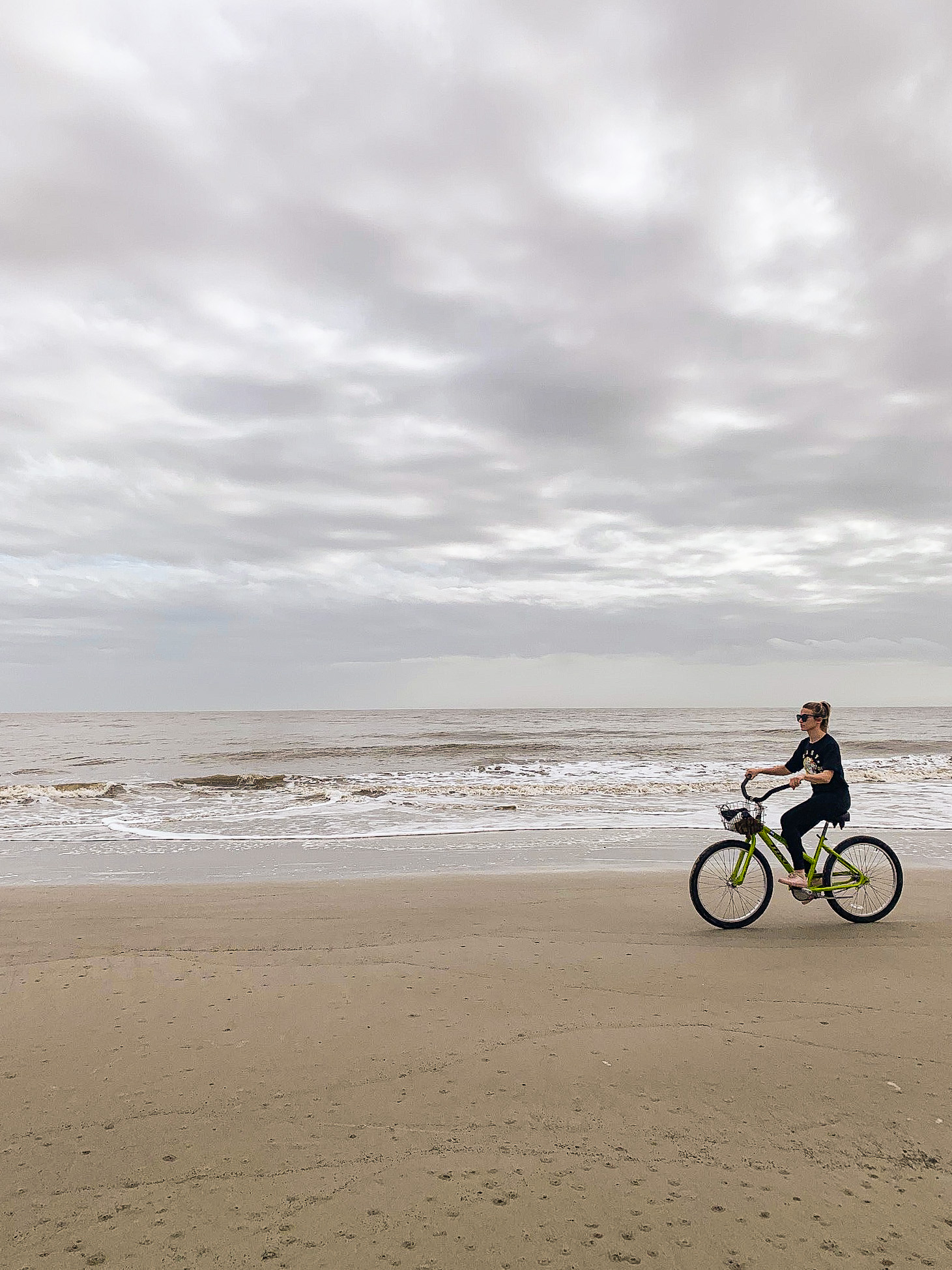 Considering our trip was in January, we weren't able to enjoy the ocean, but I cannot wait to bring Rob and the girls back here in the summertime! Coming from Chicago's winter, we still brought our bathing suits and enjoyed their hot tub and even their pool! We may have been the only ones swimming in 60 degrees but the pool was warm to us! In the warmer season, Sonesta Resort also has a restaurant next to the pool for poolside service and offers fun camps and activities for kids. I know Olivia and Lorelei would love that. When I return I'll also take advantage of the spa on site. This momma would love a massage! There is so much to do on the property that you don't even have to leave the resort!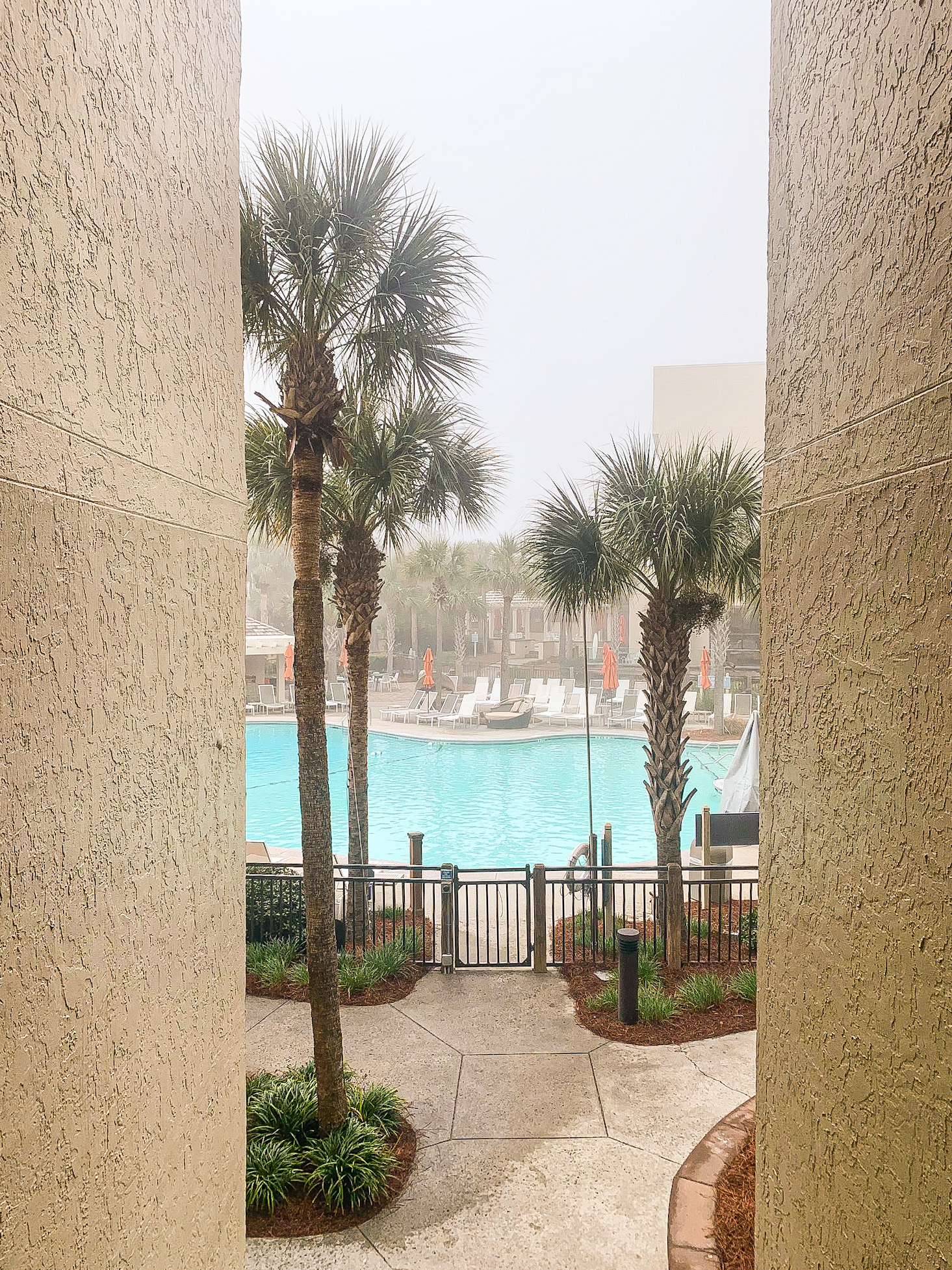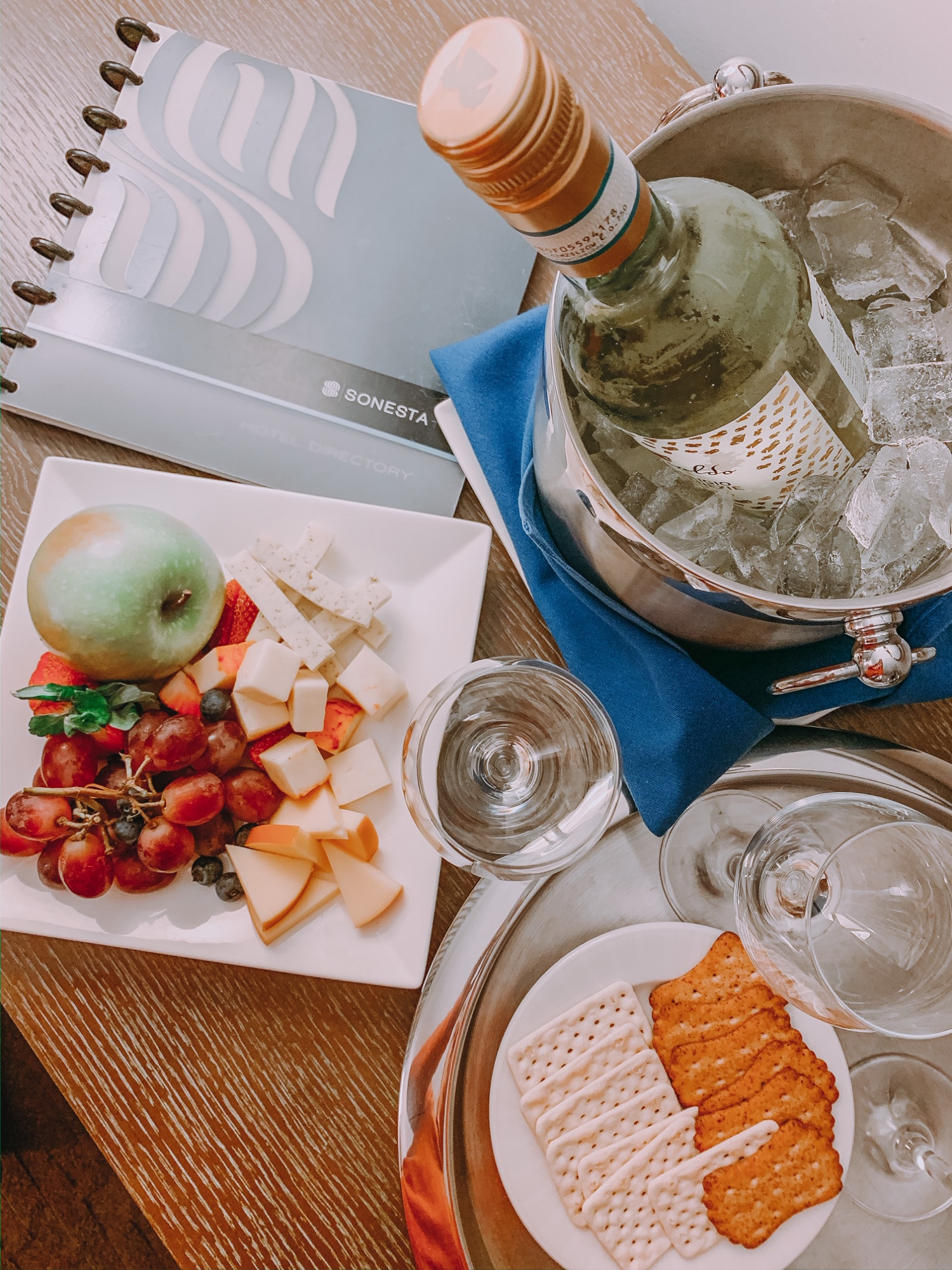 The last bit I'll share is how accommodating and friendly the staff are. From the get-go, everyone was so kind and went out of their way to accommodate us. We always felt welcomed and were happy to have such great service and smiling faces. The day before we were supposed to fly home, we discovered our flight was canceled due to poor weather conditions in Chicago. Instead of getting stuck on a layover, Sonesta Resort gladly accommodated us for two more nights while the bad weather passed back at home. (Thank you!!) We definitely didn't mind having to stay two more days. 😉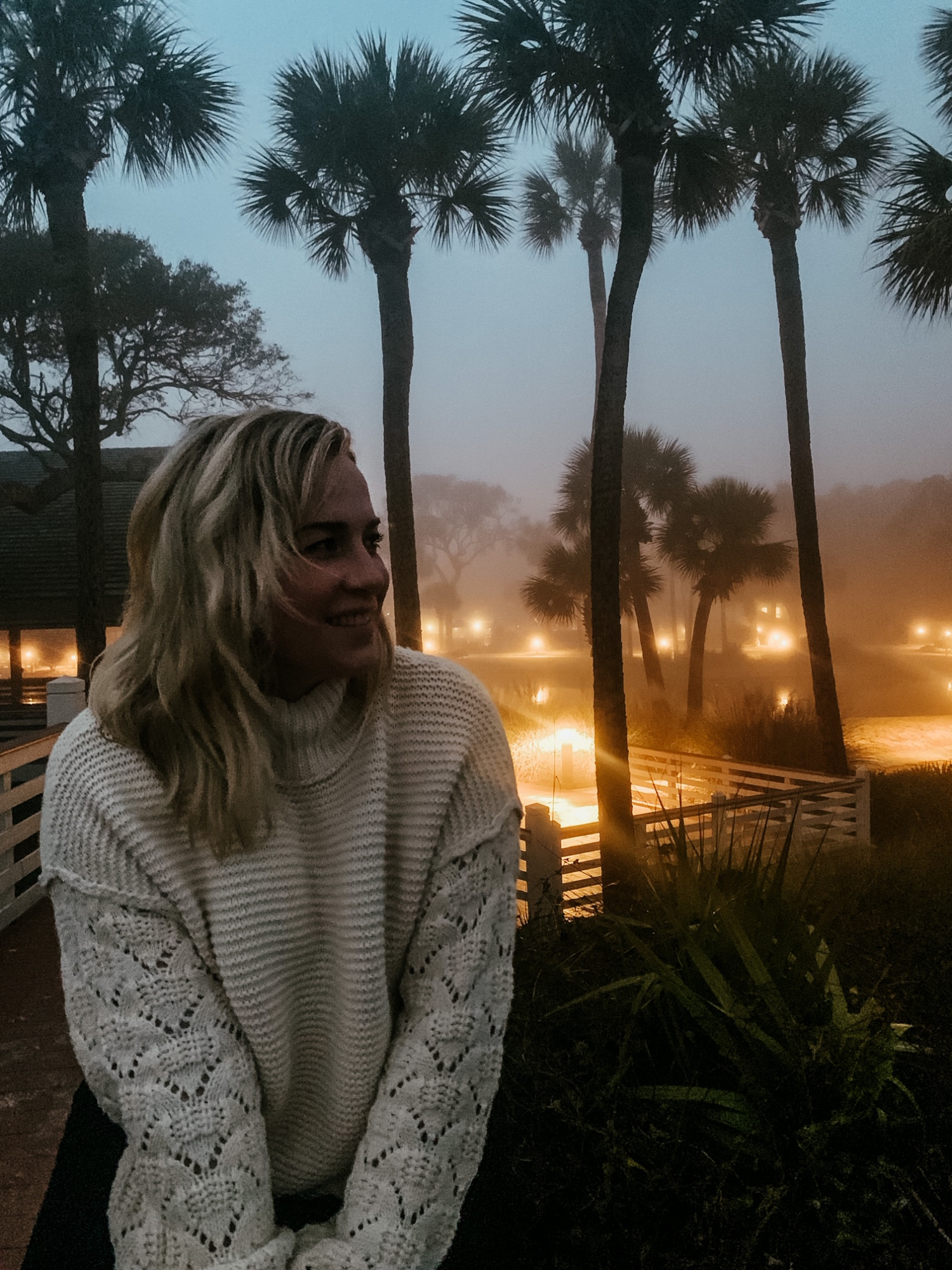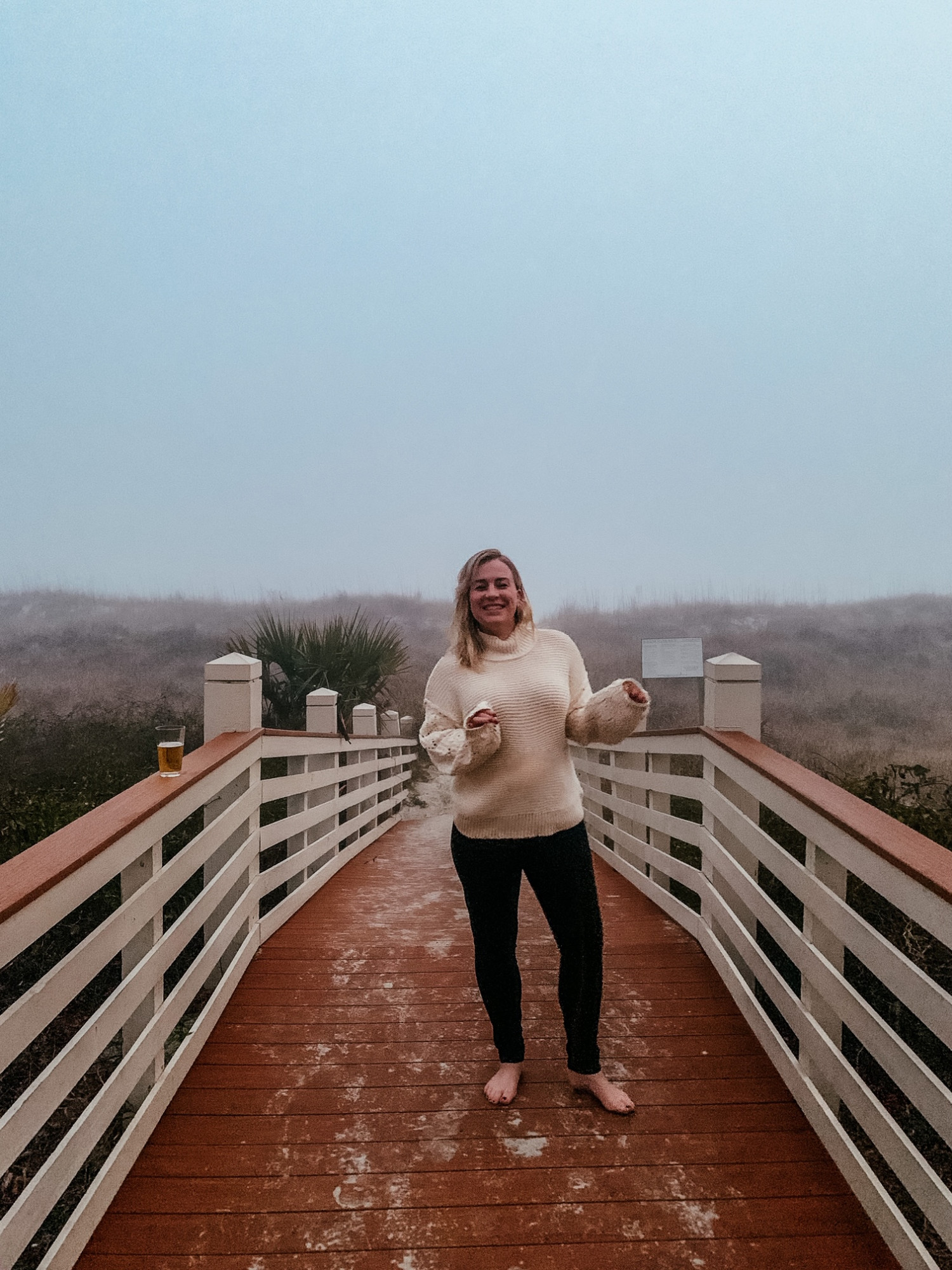 We had such a great time visiting Hilton Head. If you're ever in Hilton Head, you must stay at Sonesta Resort! We can't wait for our next trip back!