Good morning, friends!
Welcome! I can hardly wait to share one of the coziest spots in our home today, our living room!
There are so many reasons why fall is one of my very favorite seasons.  The weather becomes crisp, the colors of nature begin to change to beautiful warm tones and it is the beginning of so many beautiful holidays to come.  Once September hits I am so ready to bring out the cozy knits, the faux fur, the plaid blankets and snuggle up on the couch with my family! That said, I am so happy to share our very favorite snuggle spot with you this morning, our living room.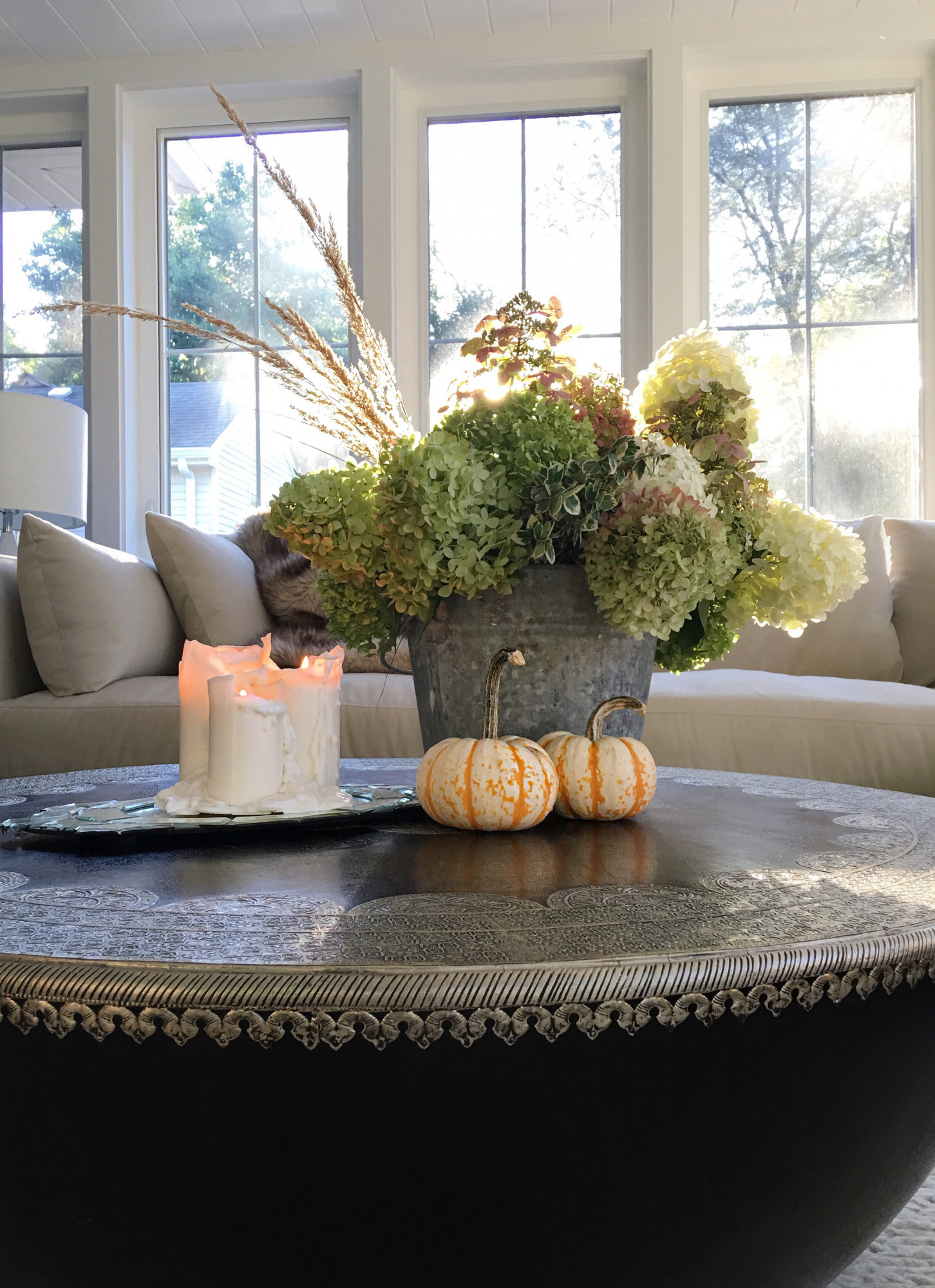 Since our living room has 17 windows and a french double door there is not much available wall space for décor.  The two walls without windows hold our television, our huge barn door and the vintage wardrobe.  So as you can imagine decorating in this room has to be kept minimal which actually doesn't bother me at all. The windows in here allow me to decorate naturally as the seasons change by bringing the outdoors in with nature's beautiful backdrop.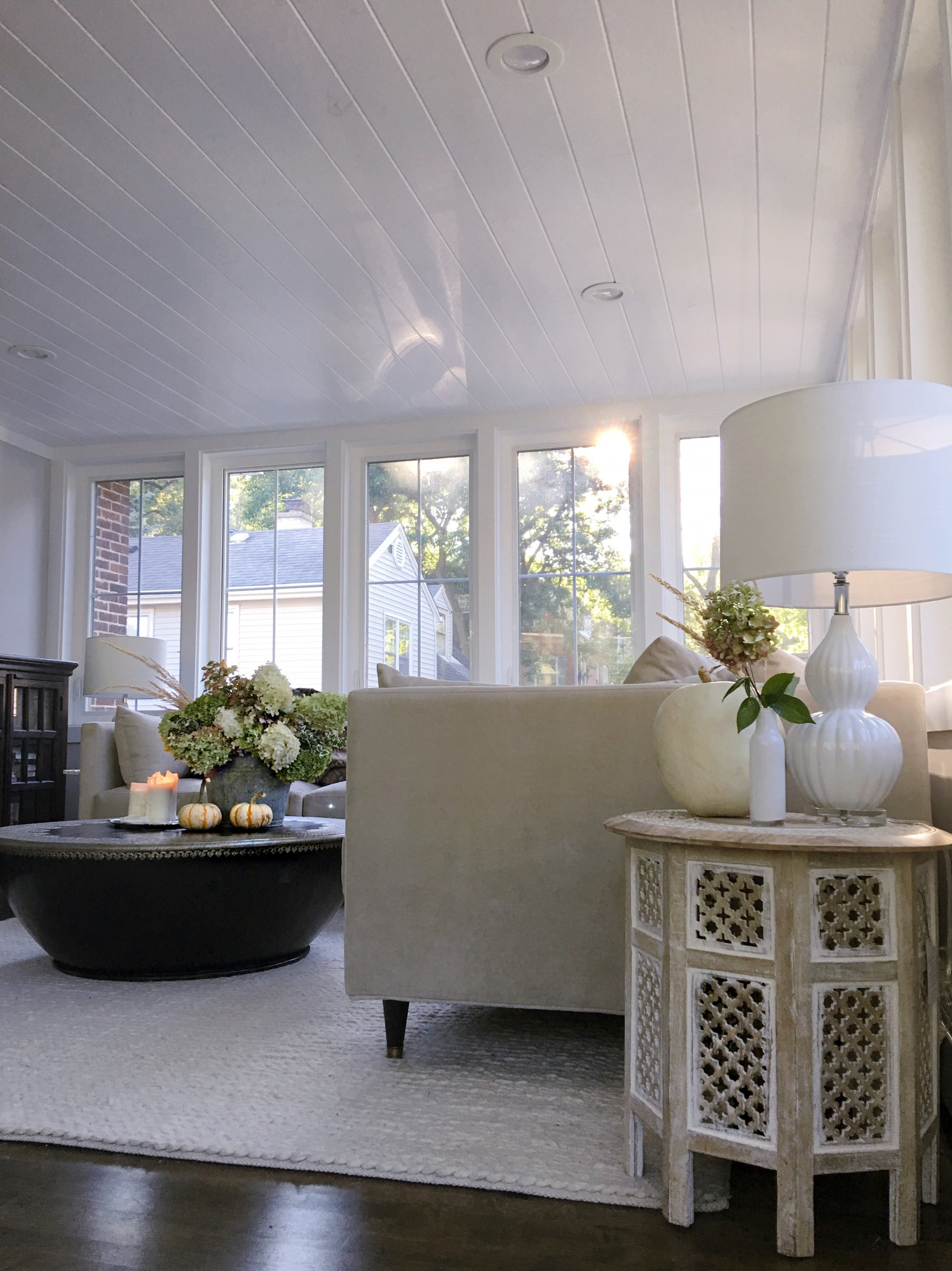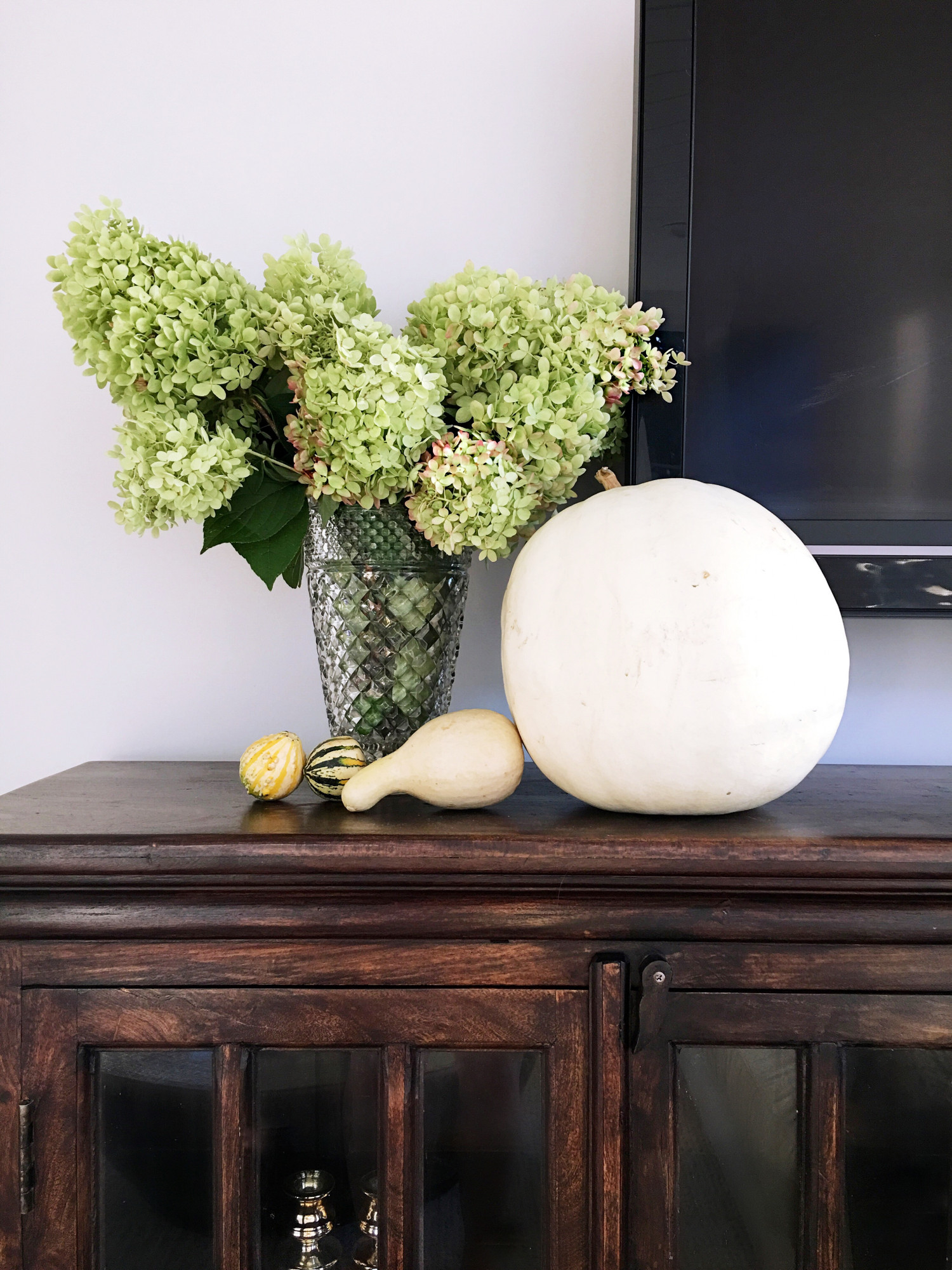 Watching the world around us change colors and textures is one of my very favorite things to witness and as I sit here typing the evening sunset is casting a golden glow on the world outdoors.  These are the kind of autumn nights I cherish most, the golden evenings where the warm sunshine floods our home just before slipping away for the day.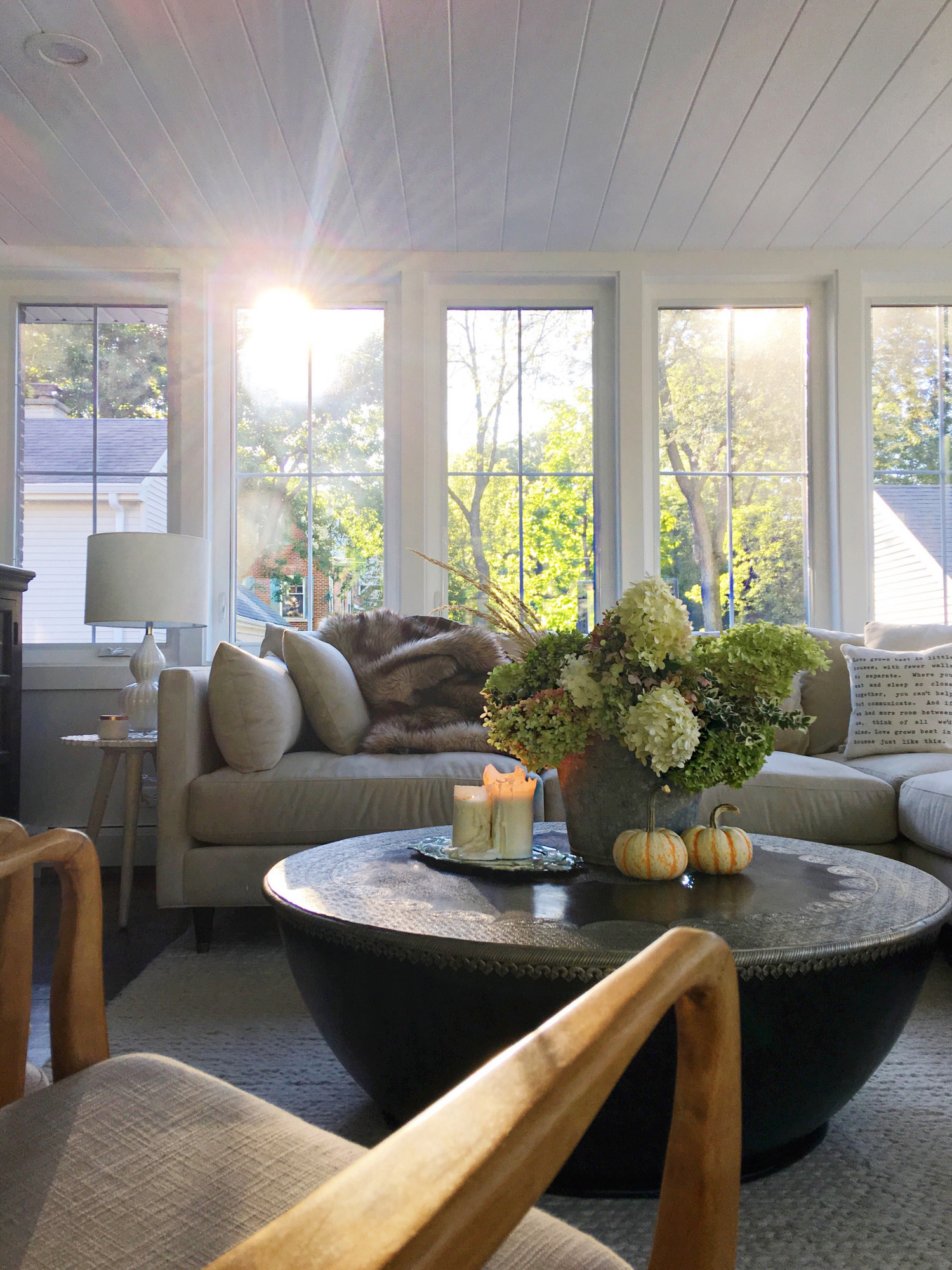 Many of the tours I am in are photographed during the day but tonight, which will be last night by the time you read this :), the glow of the evening sun was just too perfect not to capture. I love evenings like this, evenings when we open the windows as the cool air fills our home and the sunshine casts the perfect shade of golden light throughout our home. It truly is breathtaking and makes me want to do nothing more than lite some candles, grab a cozy blanket and snuggle up on the couch with the ones I love.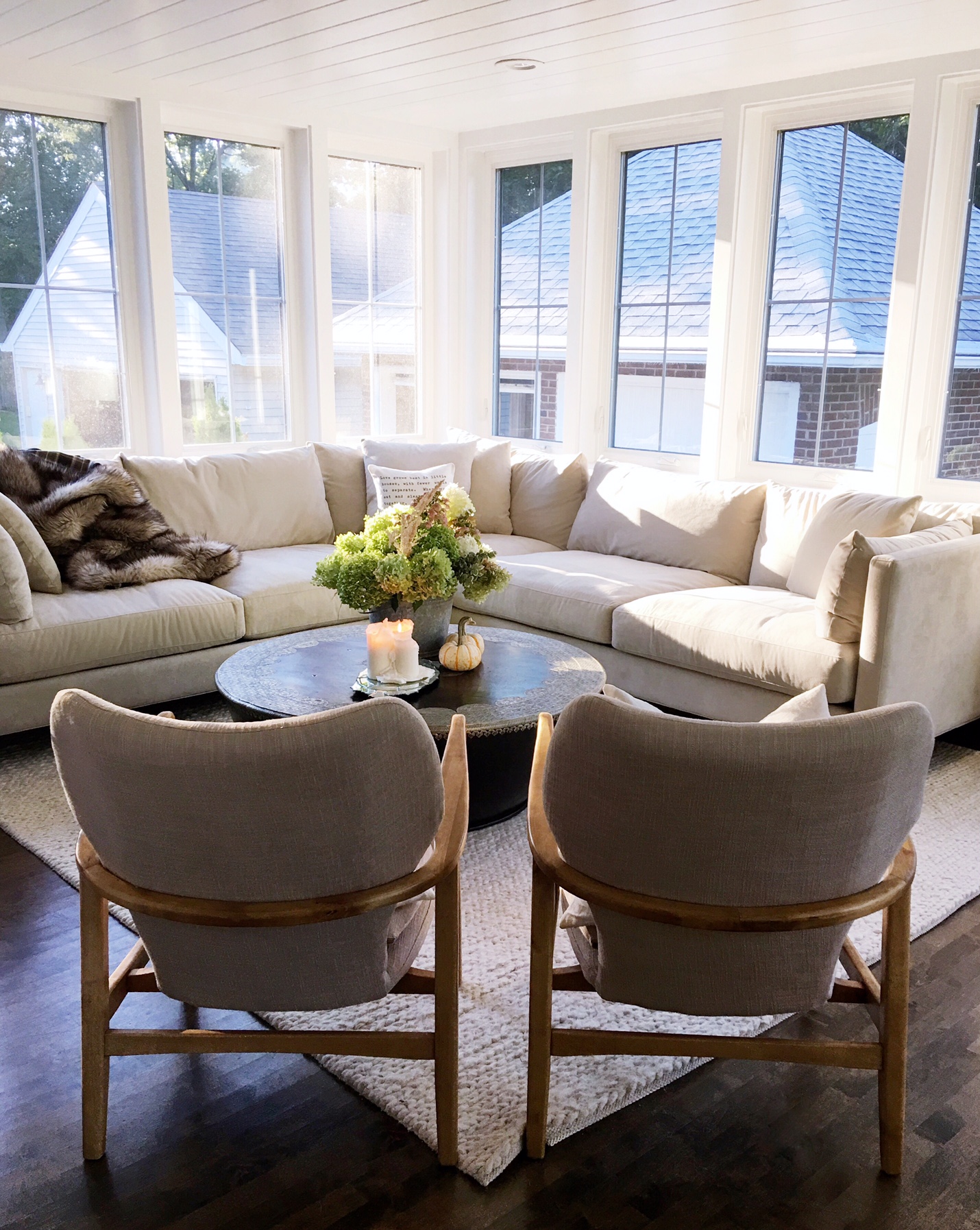 The windows in this room allow for so much natural color to fill the space so this fall I chose to decorate with subtle touches of autumn. Touches that compliment the gorgeous, colorful, outdoor canvas instead of competing with it. A few simple grocery store pumpkins, some warm candles, a cozy fur blanket and some freshly picked hydrangeas is all it took to transform this space from summer to fall.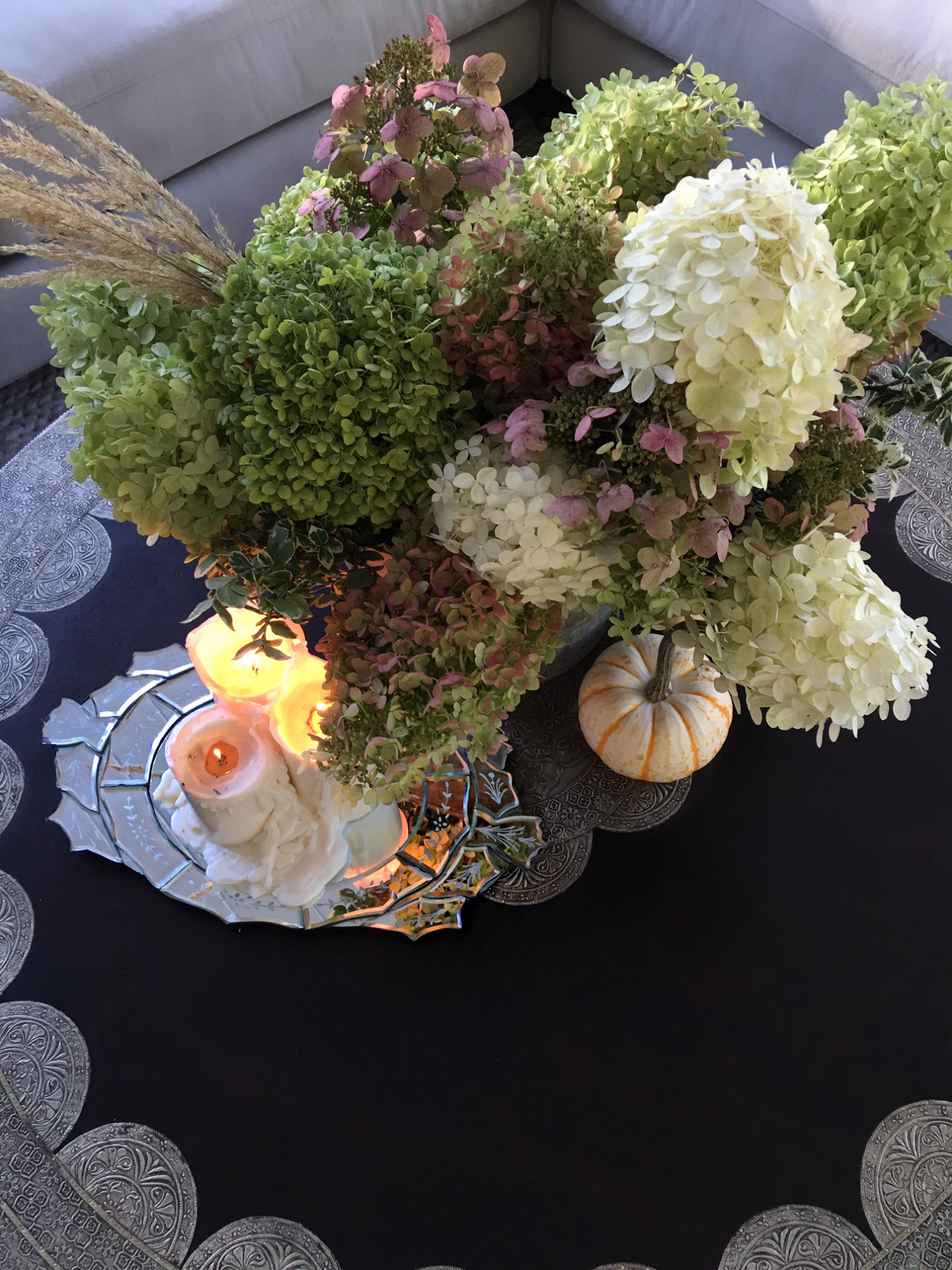 Picking fresh flowers and then arranging them into pretty centerpieces is one of my favorite things to do.  And these flowers make my heart sing, they're perfection, and it's even better that they were free. 😉 I love our neighborhood and the generous people we get to call neighbors.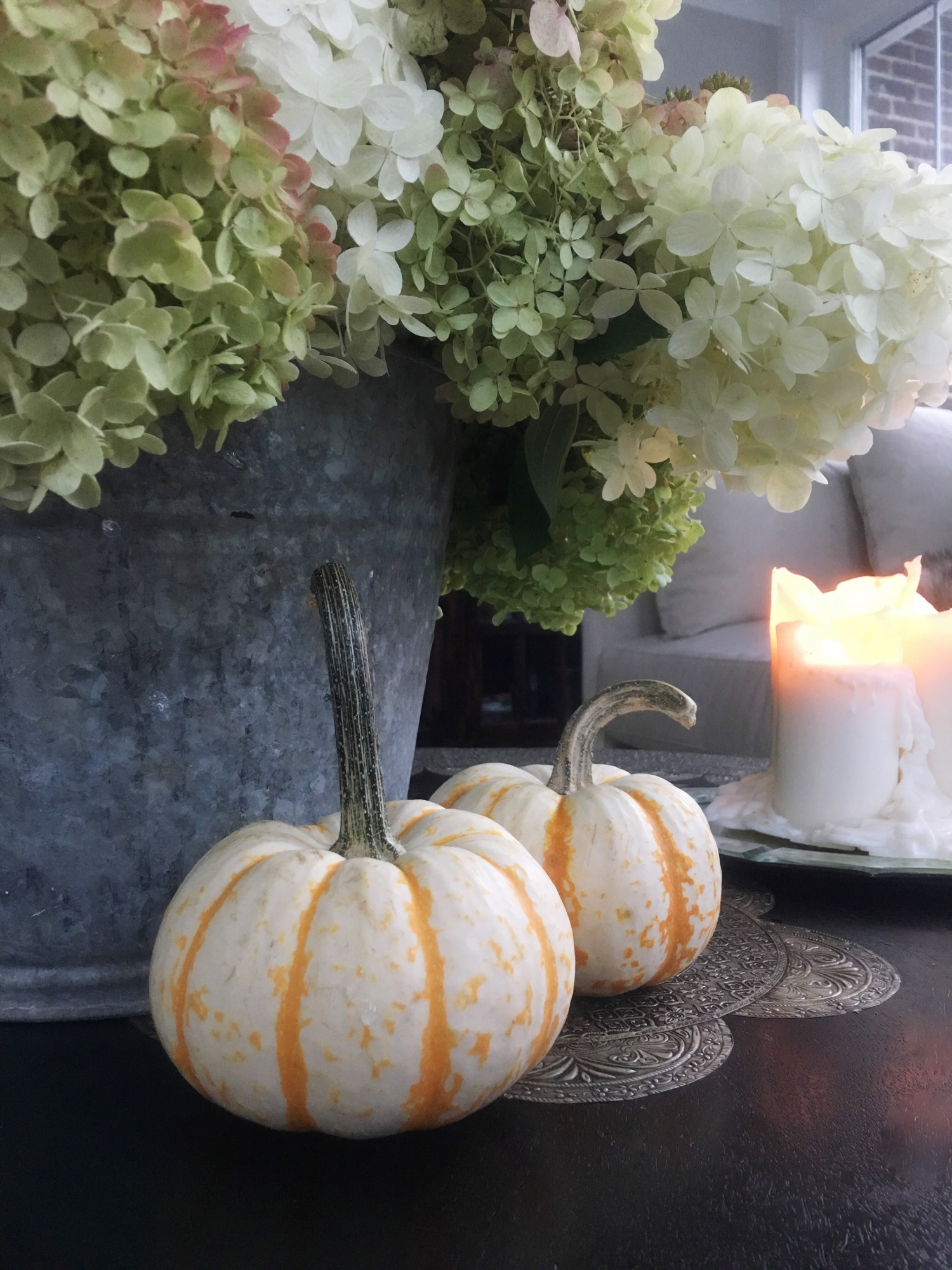 Speaking of bringing the outdoors in, I seriously cannot get over the perfect shades of ivory, blush and green that these beauties have! And I love the warmth and texture they bring to the room. I plan to dry the hydrangeas out so that I can savor their antique floral tones throughout the season.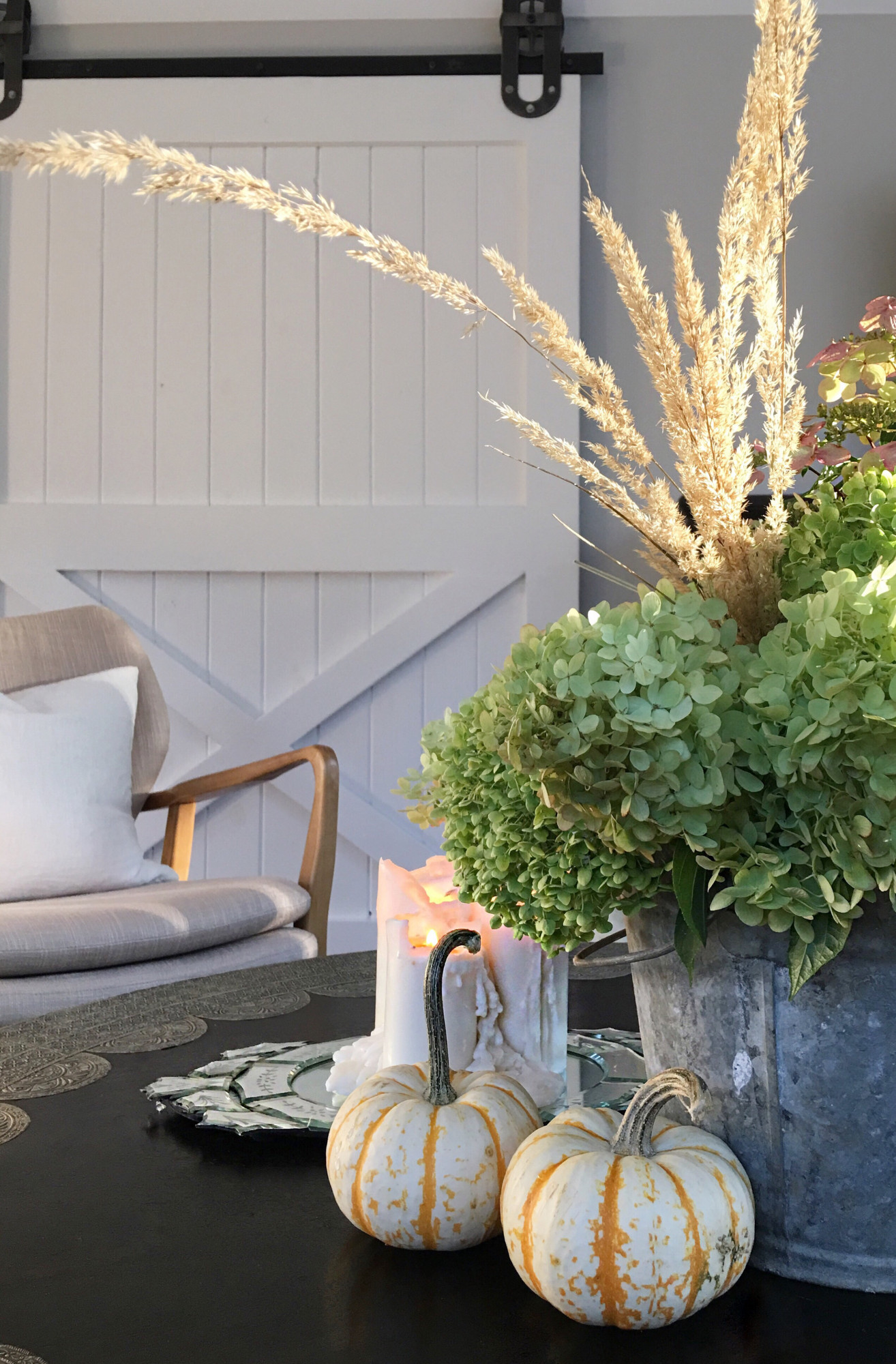 Thank you all so much for visiting this morning, it was such a treat having you! Make sure to check out the other lovely ladies on today's tour, you'll be so happy you did.
xoxo-Susan
| My Sweet Savannah | Ella Claire | Love Grows Wild | Liz Marie Blog | French Country Cottage

Dear Lillie | Shades of Blue Interiors | Miss Mustard Seed | City Farmhouse

Jennifer Rizzo Design | Jeanne Oliver | Rooms FOR Rent | Kindred Vintage

And today's featured guest – A burst of Beautiful