It has been a busy couple of months here at Kindred Vintage because we've have been working on some really exciting projects and I'm about to tell you about one of my favorites now! If you follow along on Instagram, you know the decor is always changing, but one of our recent living room setups was one of the coziest! We have partnered with Jonathan Louis to set up our living room with the most comfortable sofa and armchairs ever! They're a part of the Harris Collection and let me tell you, we're obsessed!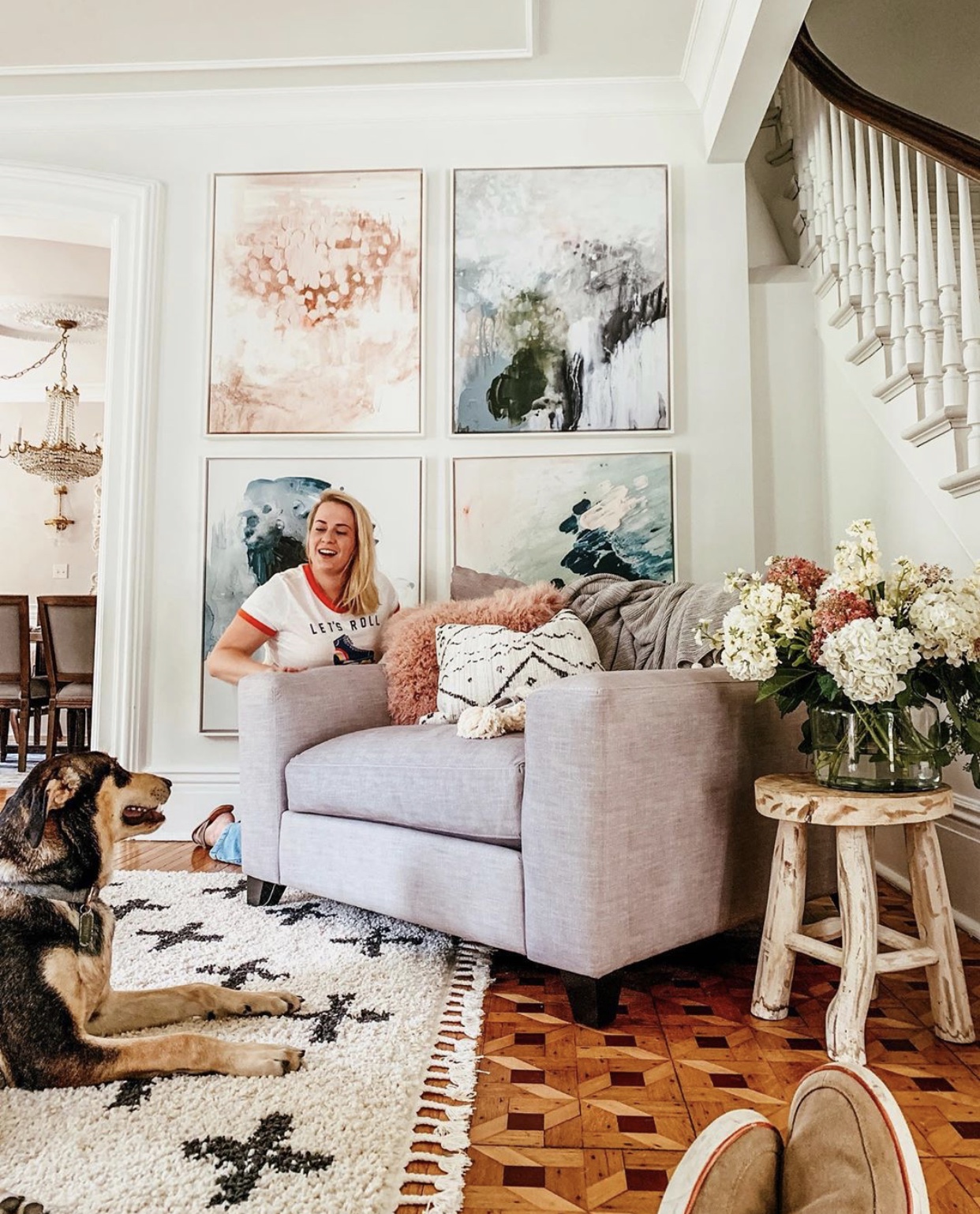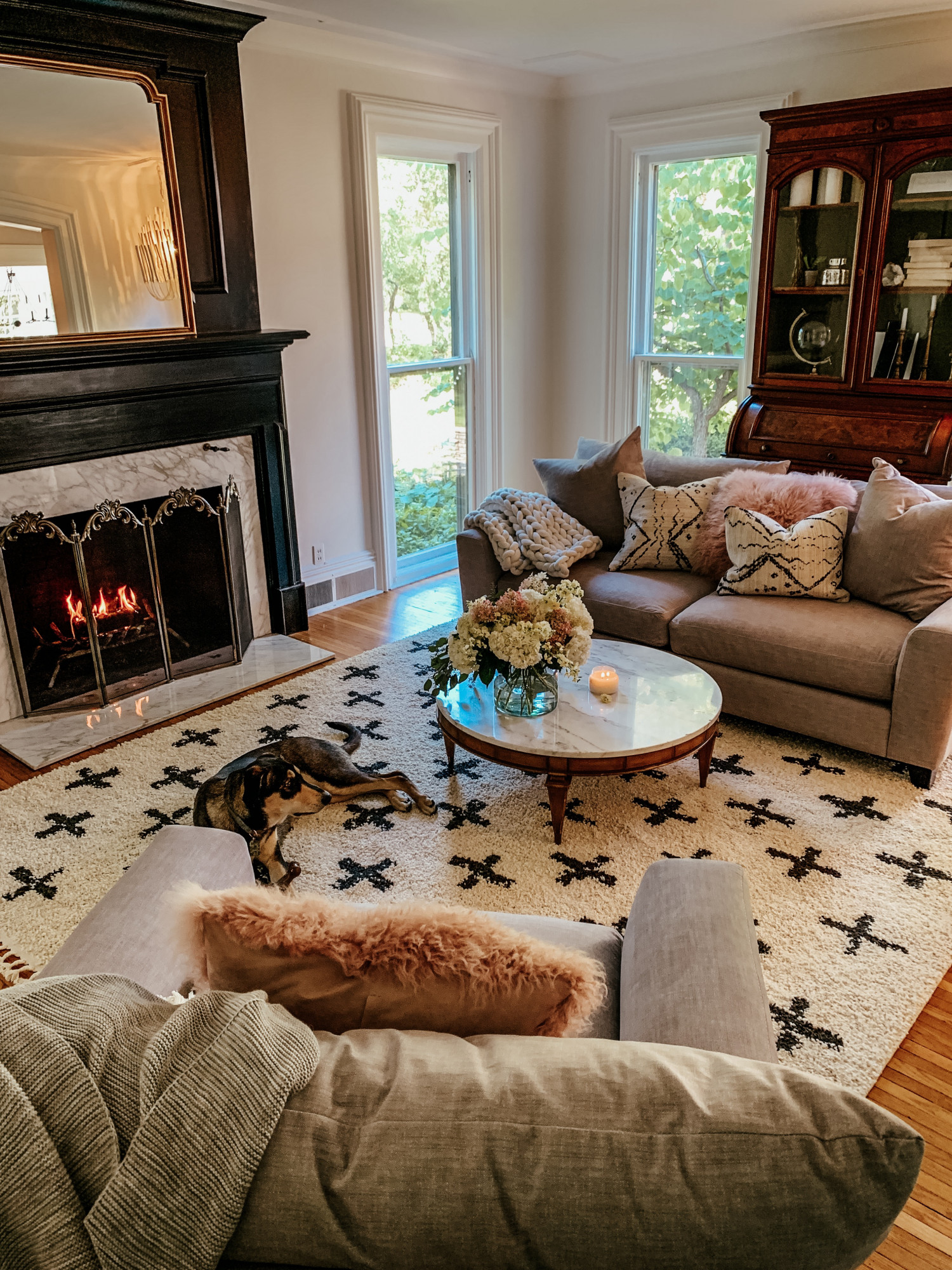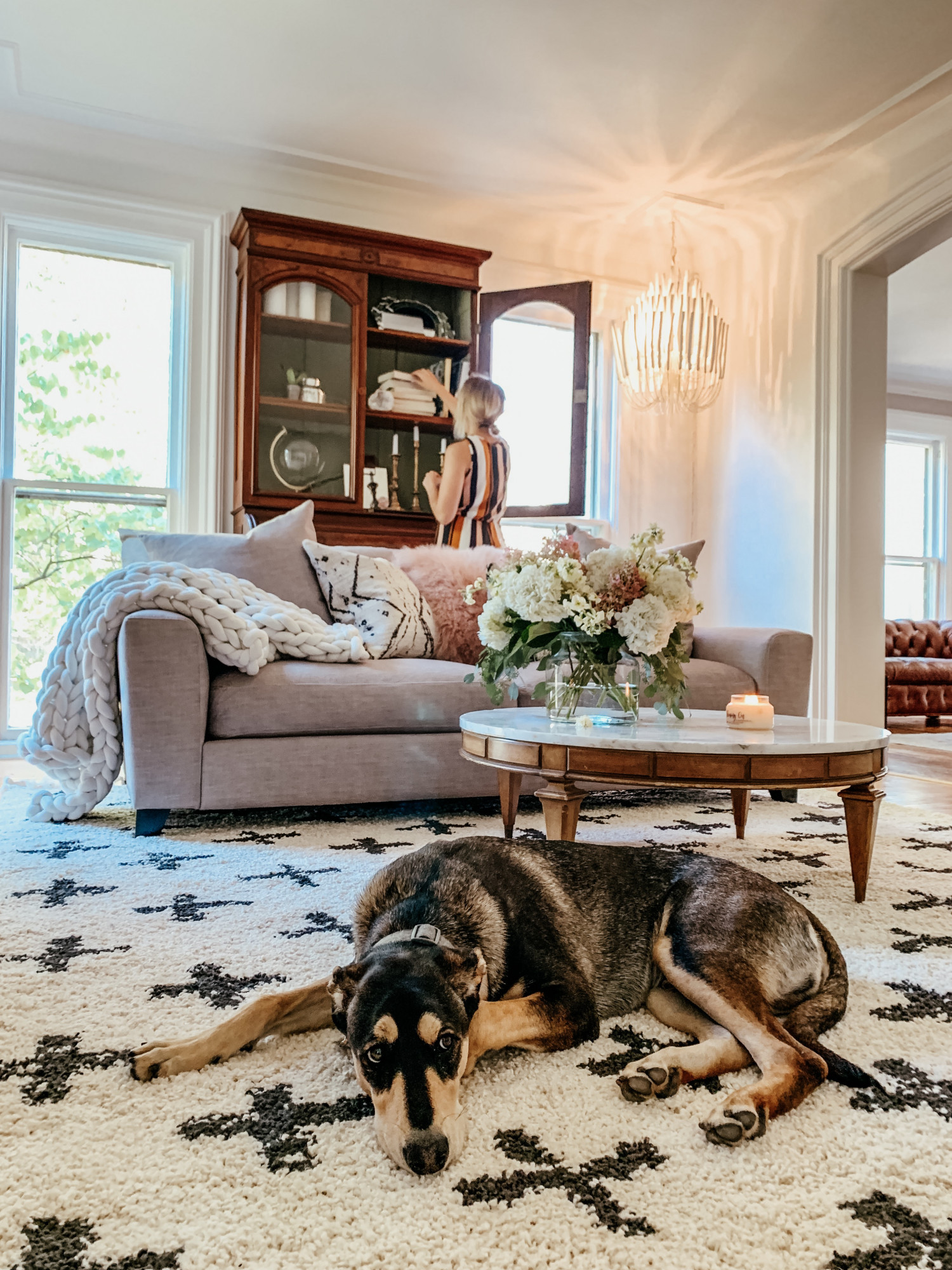 Jonathan Louis has so many amazing collections with so many seating options to choose from. I just find it so fun to imagine what pieces would work in the space, how we should arrange everything so it flows, and lastly, decide what fabrics best match the room itself. And oh, let me tell you about the fabrics! We chose the Cisco Dove which is such a soft durable fabric. We knew the couch was going in the living room where we cozy up with our cozy main fireplace. I wanted something that would provide a calming tone against the stark focal point of our black fireplace.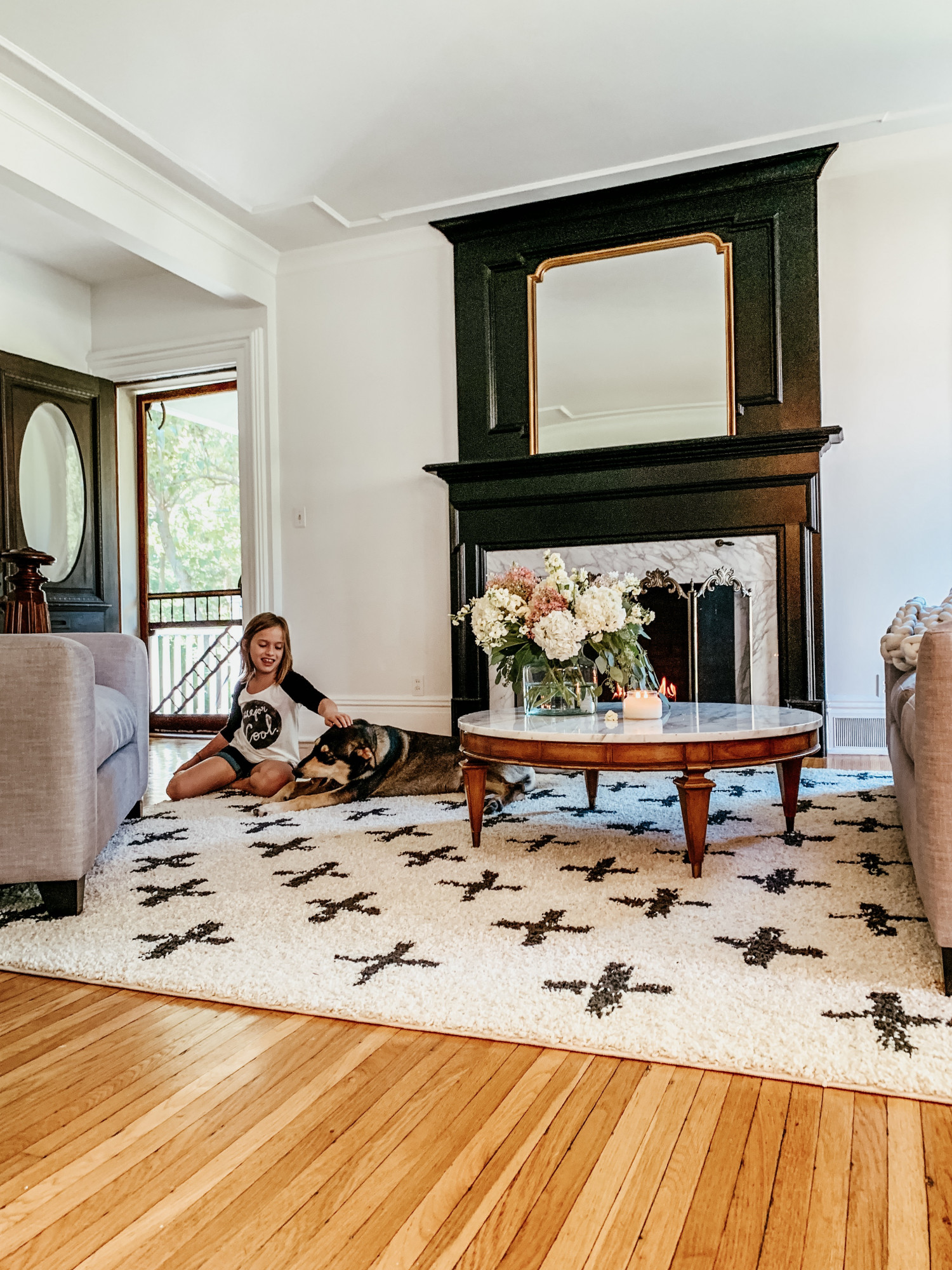 What is awesome about this couch in front of the fireplace is that the family gets to utilize the amazing cushion depth that makes it so comfortable and so easy to snuggle up and fall asleep! It is the ultimate lounge couch. 🙂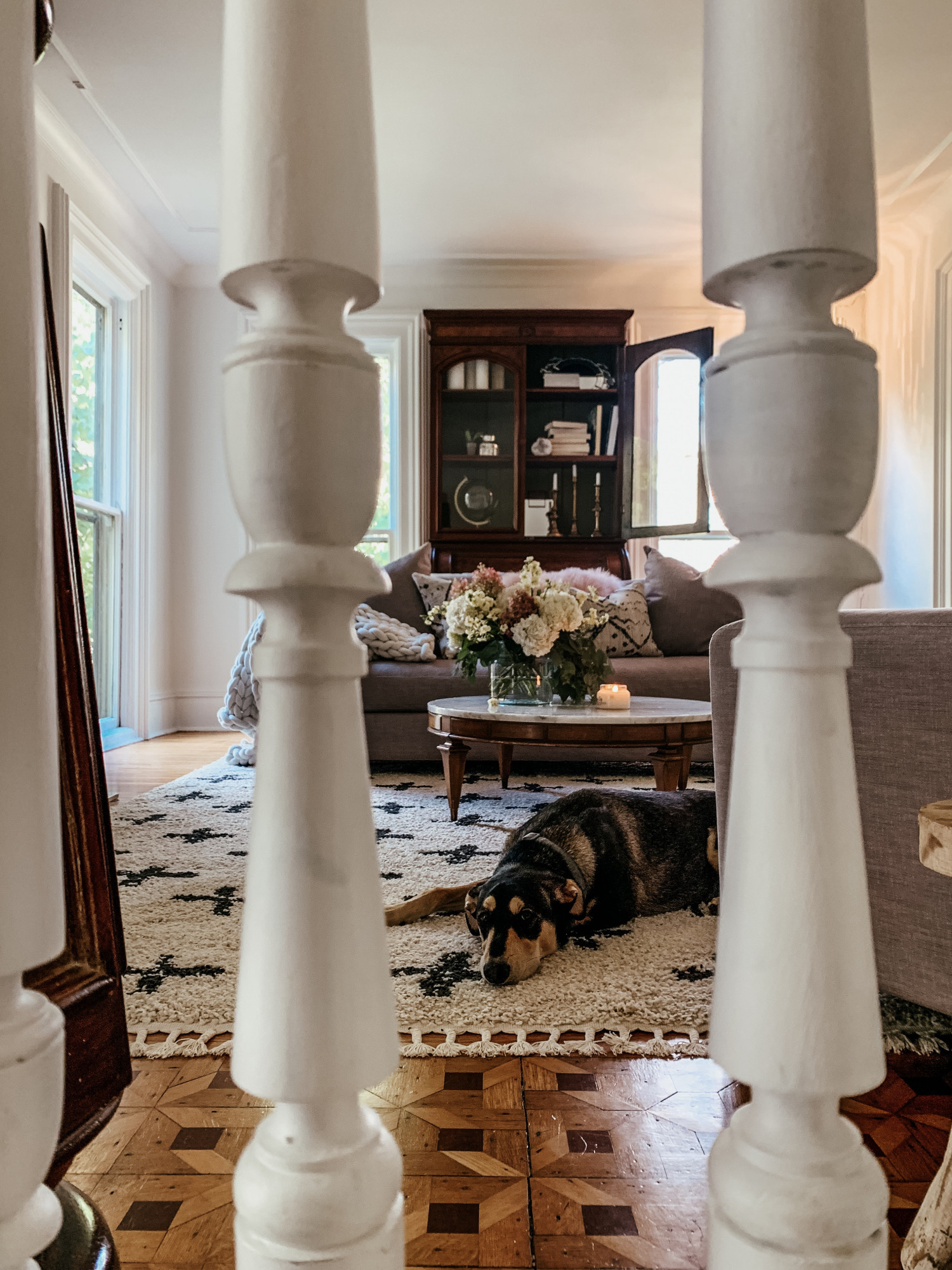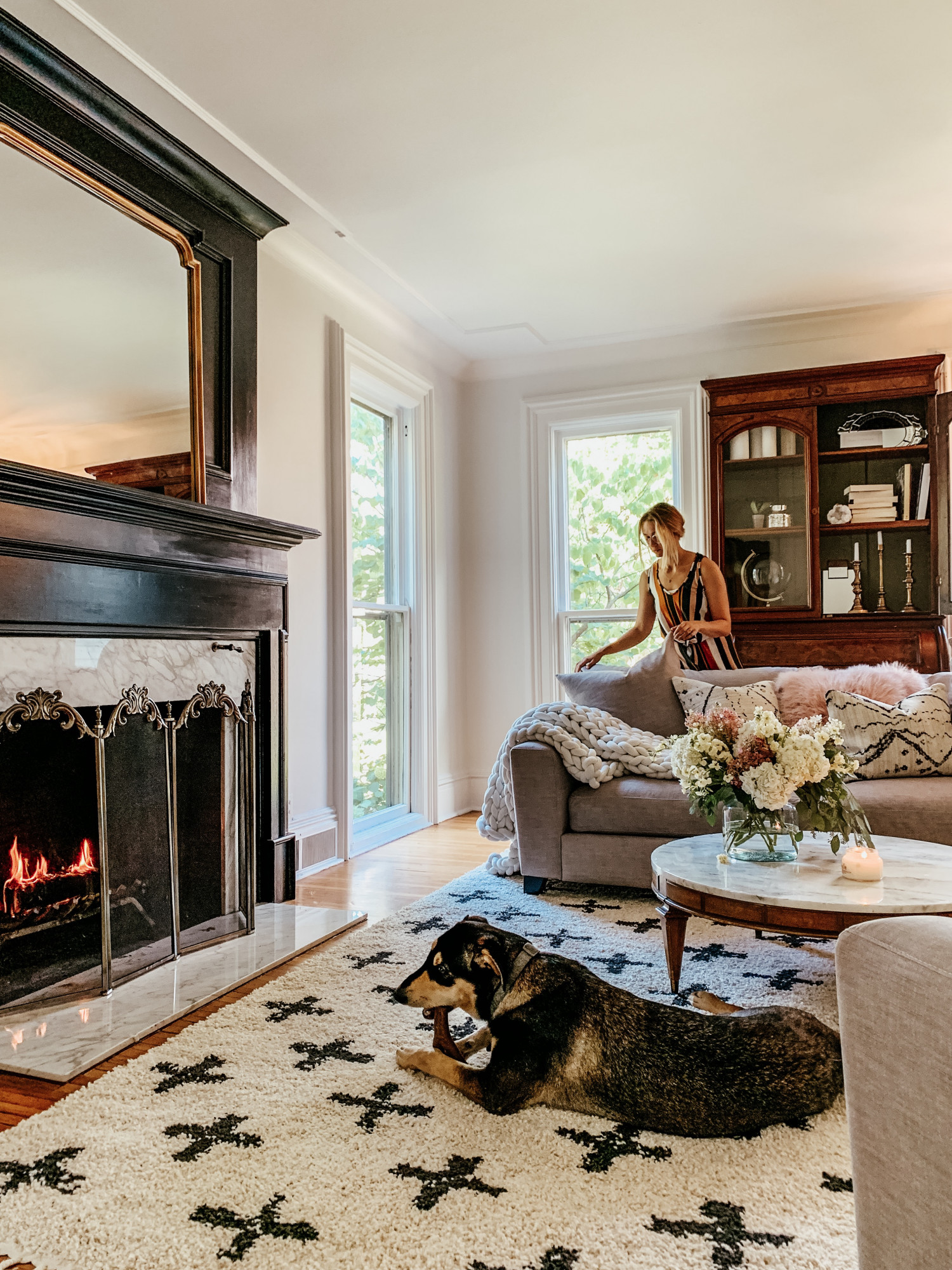 Another recent favorite is the Sanibel Accent Chairs with the Llama Fur Snow White fabric. These are a Danish-inspired design that gives a beautiful midcentury vibe. They're super soft and feel like you're cozied up in a blanket! We love these circled in front of the electric fireplace in our basement to add that extra warmth to our space. Pair comfy chairs, a warm fire, and this beautiful Tibby Blush pillows and I'm snoozing away the afternoon. ☺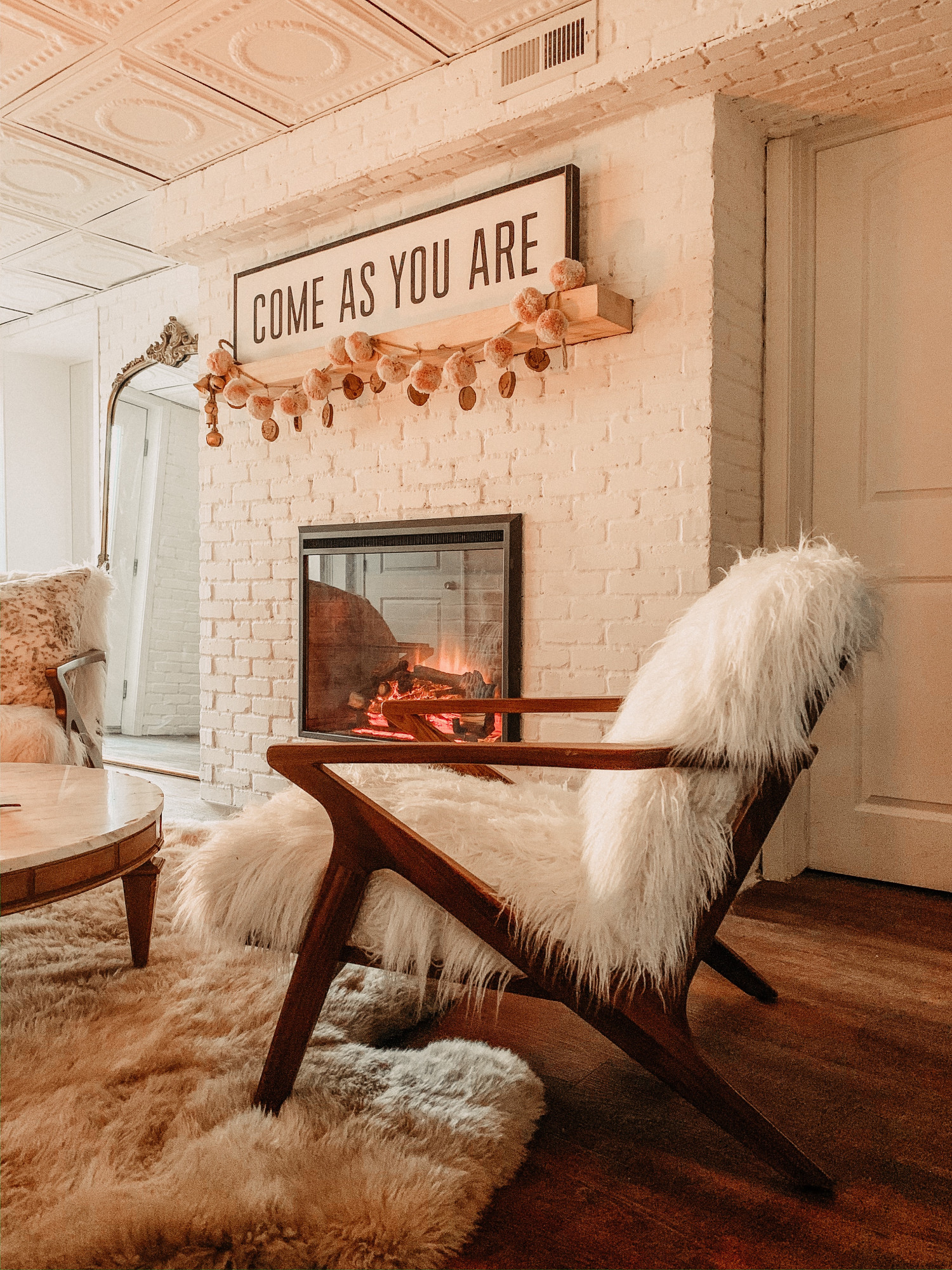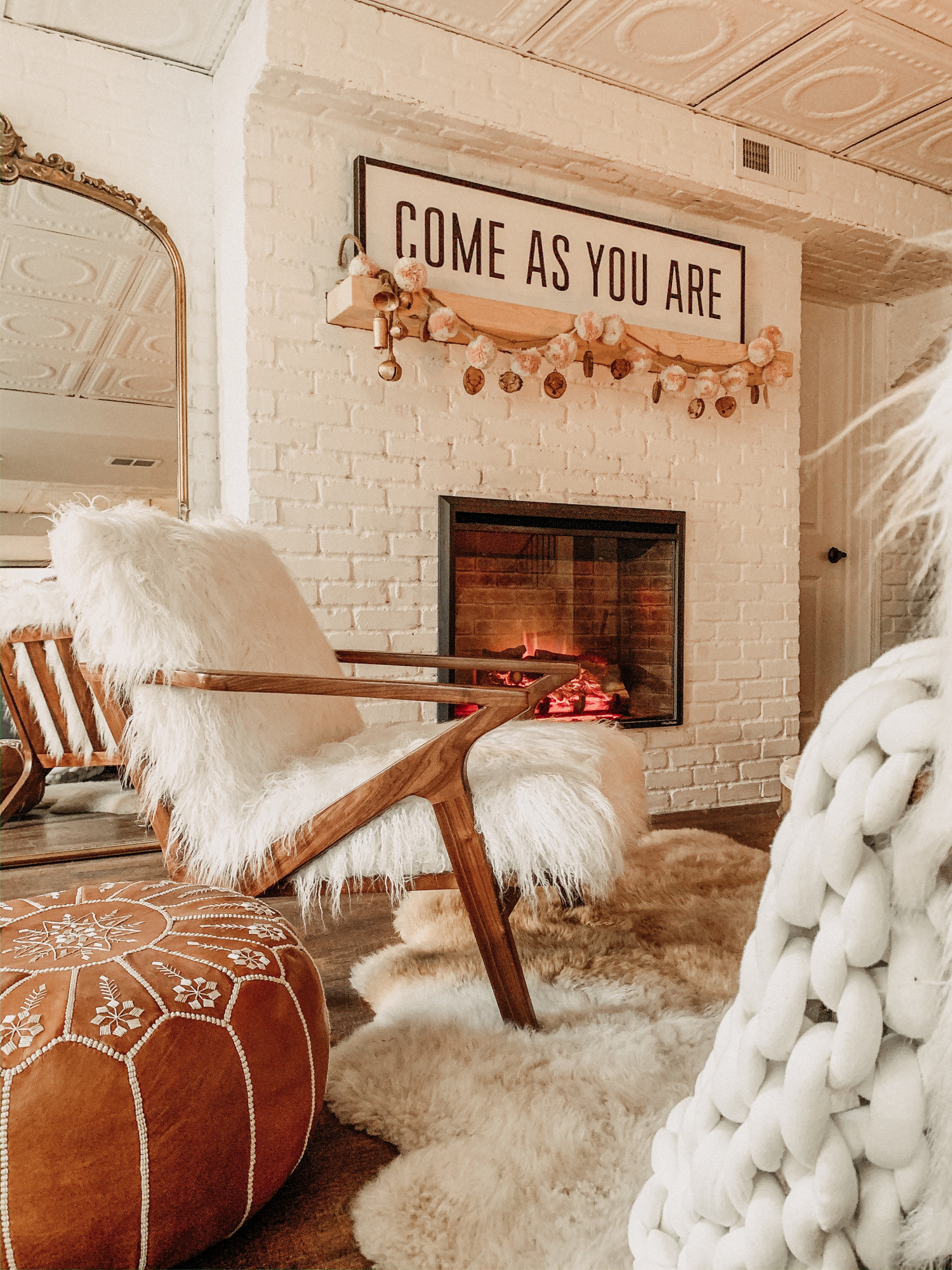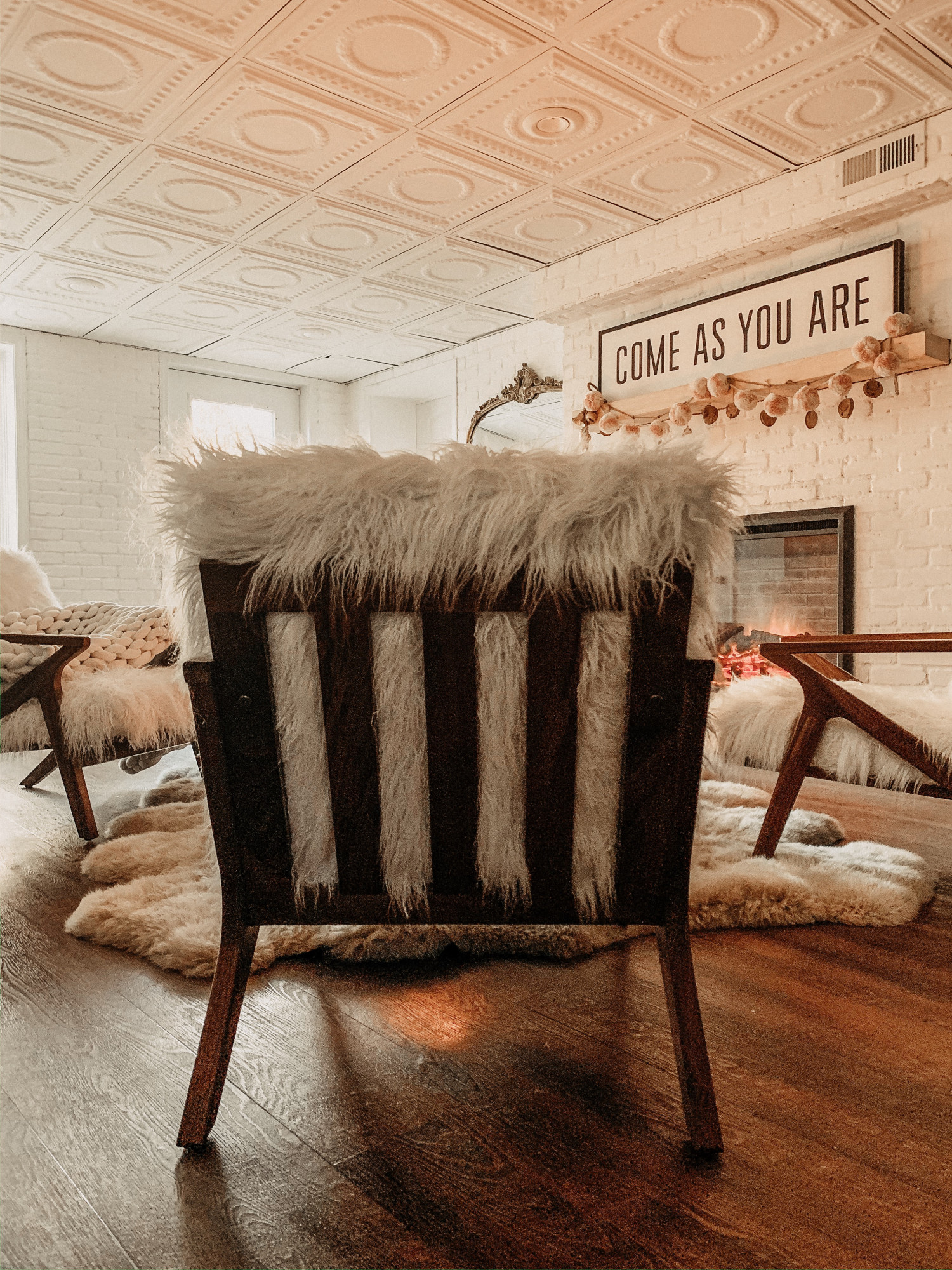 The best part of going with Jonathan Louis is that there are hundreds of different colors and fabric options and they will send you a free fabric swatch through their website. (Let's be honest, for those of us who are indecisive, this is great.) The Tibby Blush is a pretty unique color and may not be quite right for your space. But that's okay!!! It is so important to choose what you love so that the pillows or couch or whatever you choose is something that fulfills you and gives you joy. Luckily with Jonathan Louis's options, there is definitely something that is perfect for everyone.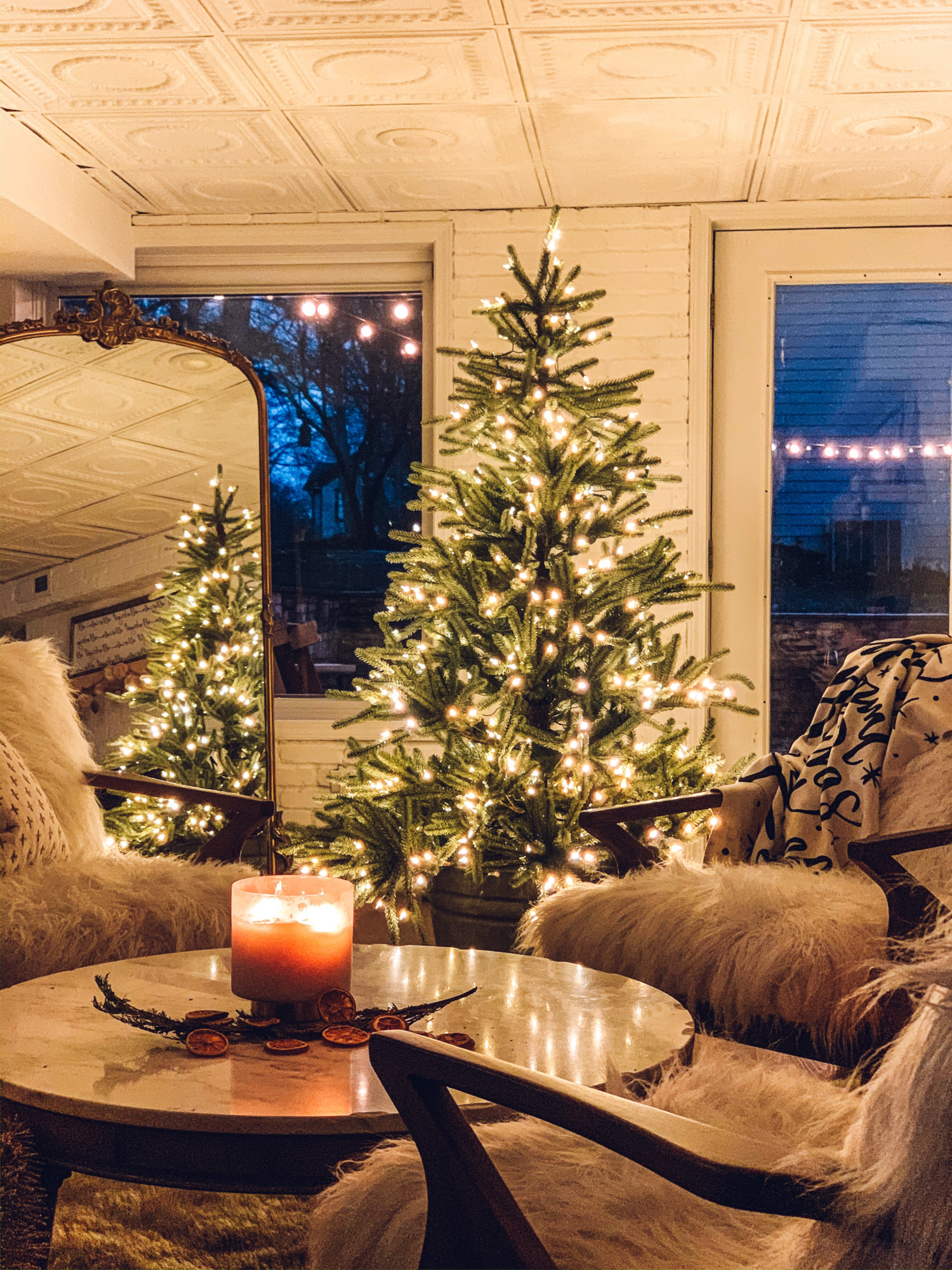 If you're interested in purchasing your own Jonathan Louis Furniture it's super easy! Their stores are nearly everywhere. Here's a link where you may find one. But if one isn't close by, their website is super user-friendly. I had no problem using it to pick out my perfect couch!
I hope you enjoyed seeing how I decorated the living room with Jonathan Louis furniture. I know I sure did! Thank you again for following along! 🙂