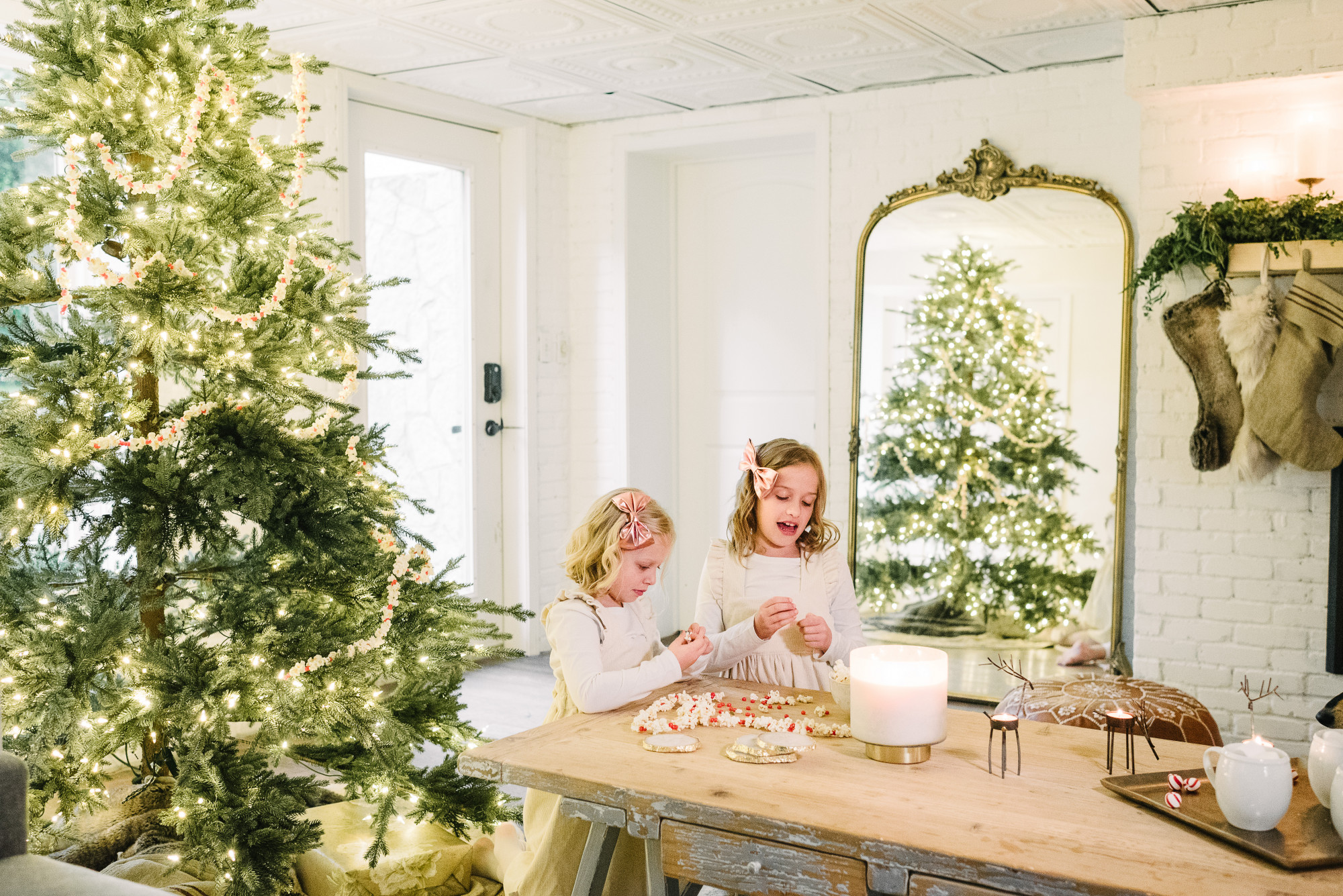 Getting our trees ready for the holidays is just our absolute favorite here at Kindred Vintage! If you've been following along, you know that our tradition here is for the family to set up a Christmas tree prior to Thanksgiving. And in the past few years we've actually included a few more trees to the mix. We just love the warmth and glow Christmas tree lights give off, so in our eyes the more the merrier!! Also by putting up the tree before Thanksgiving we get to expand these festivities an extra week. 🙂 🙂 🙂 With how much we love this season and all the coziness it brings, any extra Christmas time is a win in our books.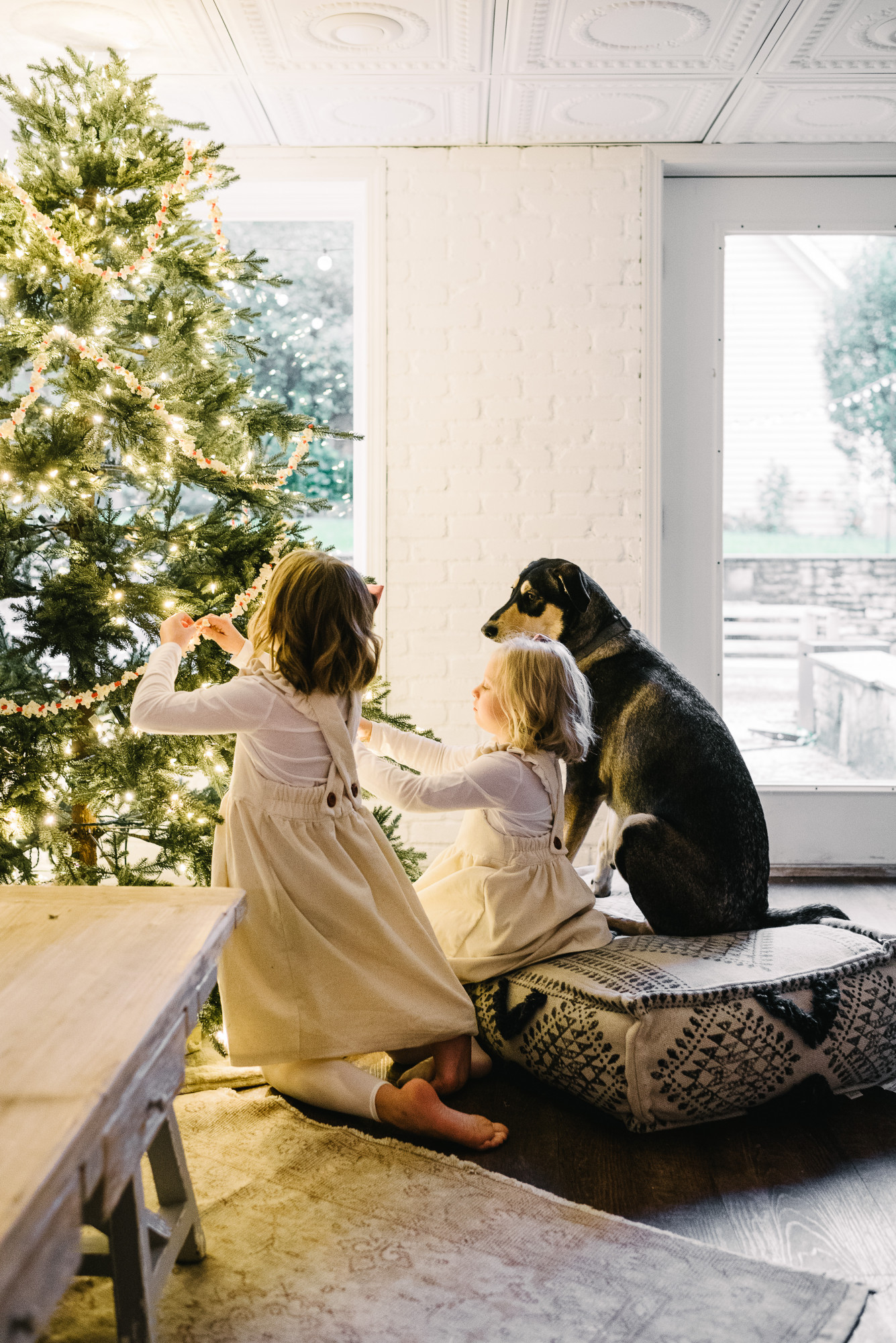 If you're anything like us, you enjoy having a few trees to spread the warmth around the house. Even better, by having a few extra trees you get to use a variety of trees types or set up trees using a unique styling. And if you're as crazy as us, (ha ha) you can set up themes for each room to set different moods! But however tree happy you want to be, Balsam Hill has you covered. Just to give you an idea of the options available to you, BH has five different tree shapes, seven lighting types, six height options (up to 30 feet!!!!), three degrees of realism, three ways to buy a tree based on how you set it up, and very conveniently there are five pricing categories to fit any budget. I feel pretty confident saying that there's a tree for anyone and everyone here.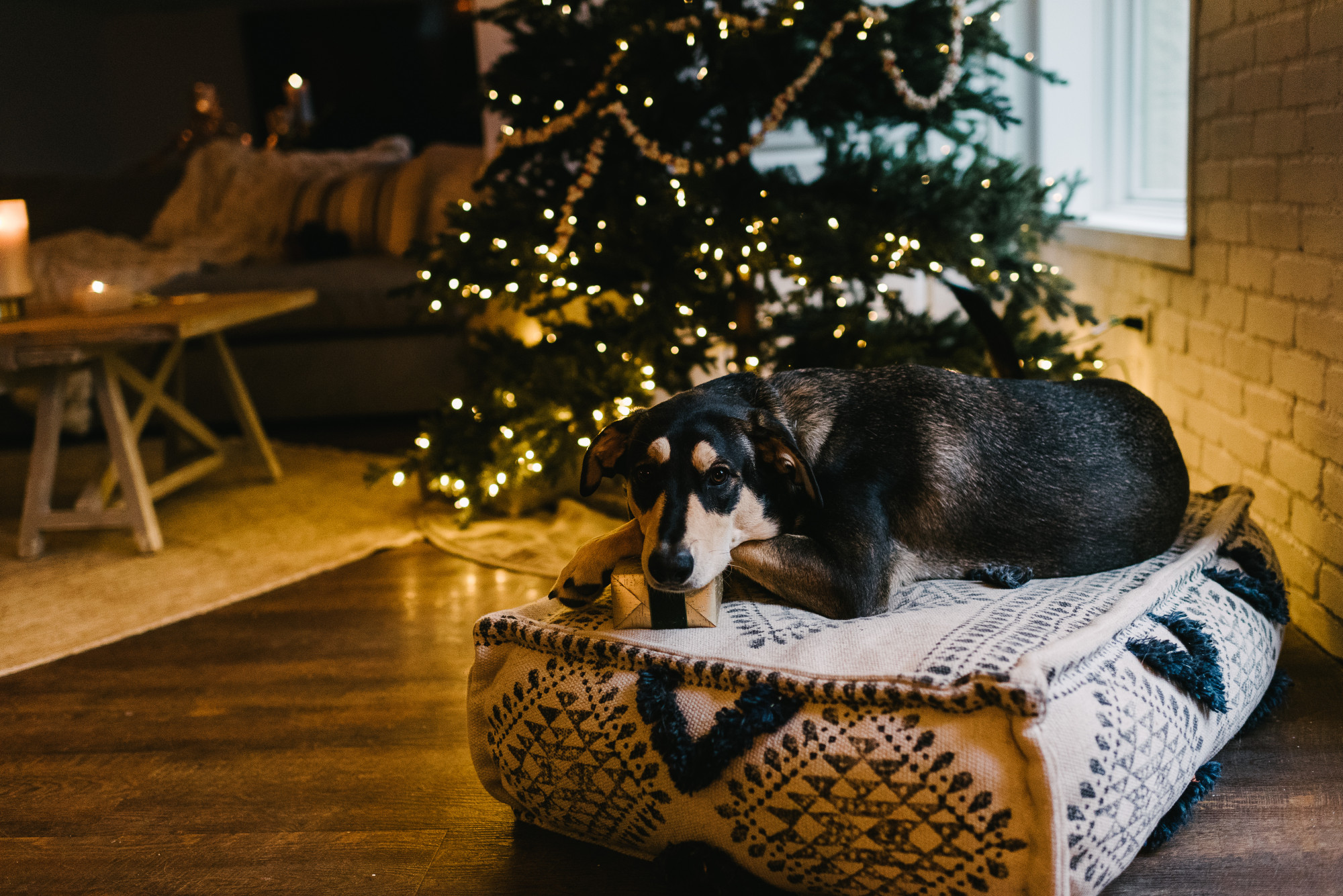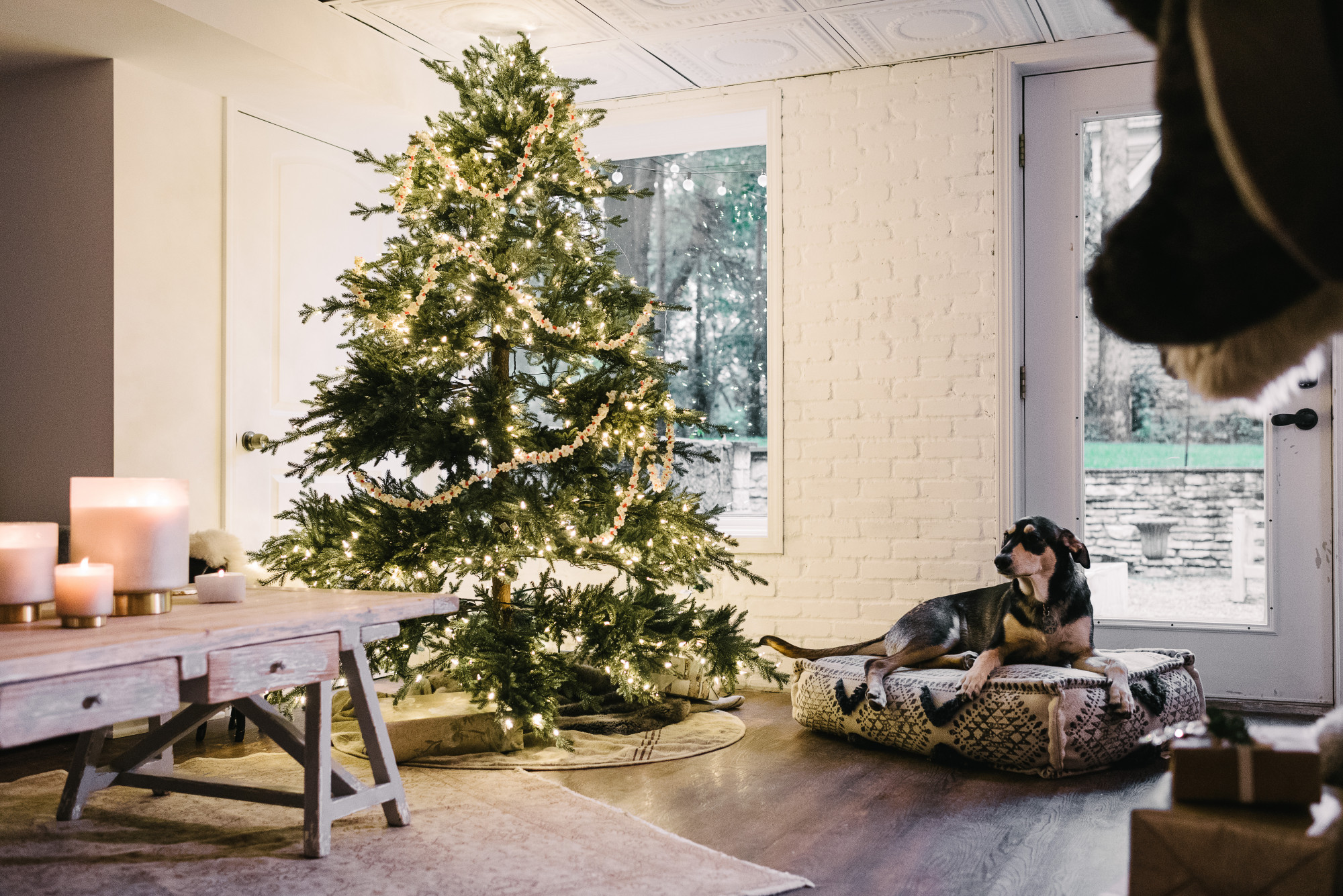 With the huge variety of trees we have from Balsam Hill we get to stretch our imaginations when it comes to decorating. To give you some ideas that perhaps you could use around your home here's what we did for our family tree, which is the Sanibel Spruce.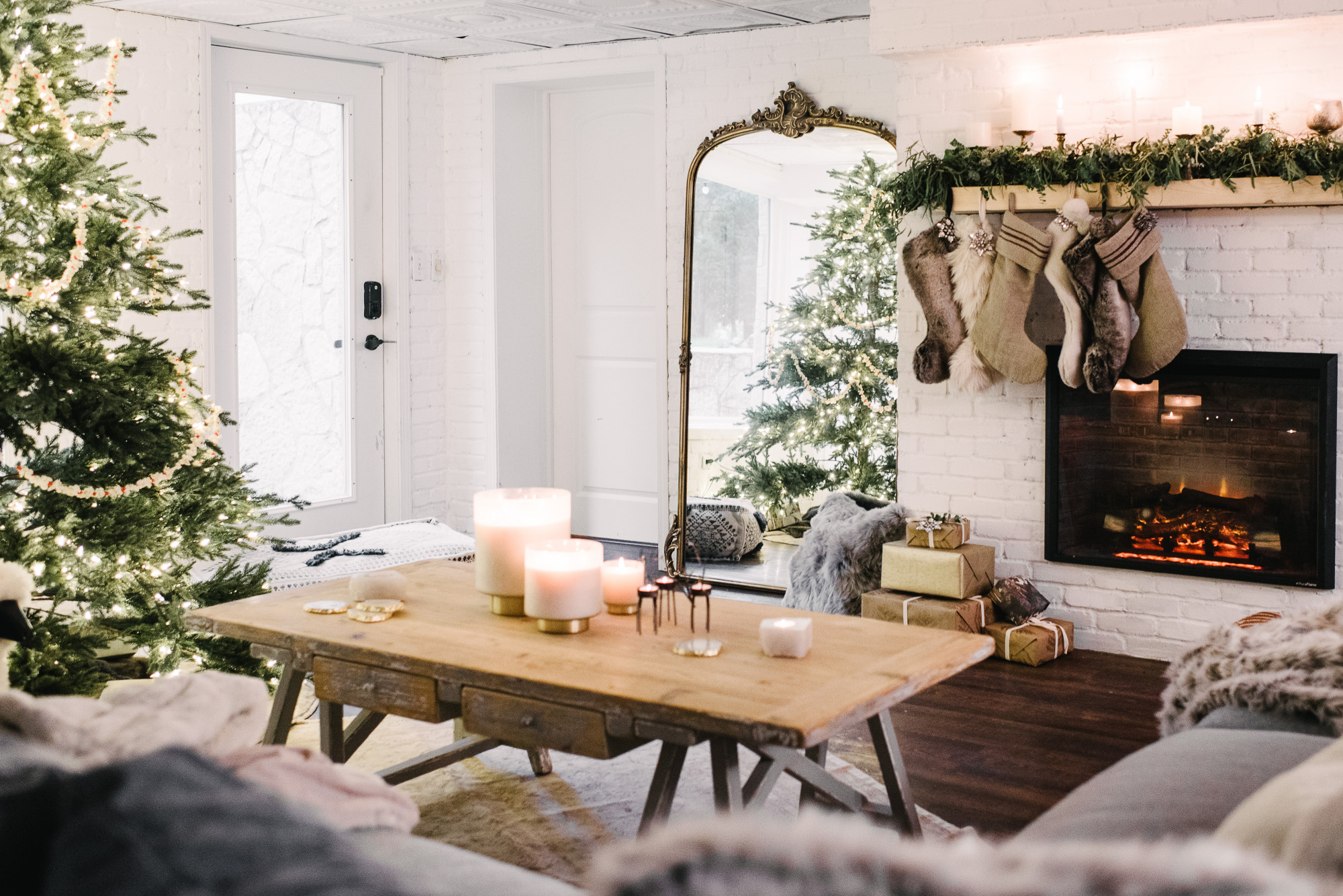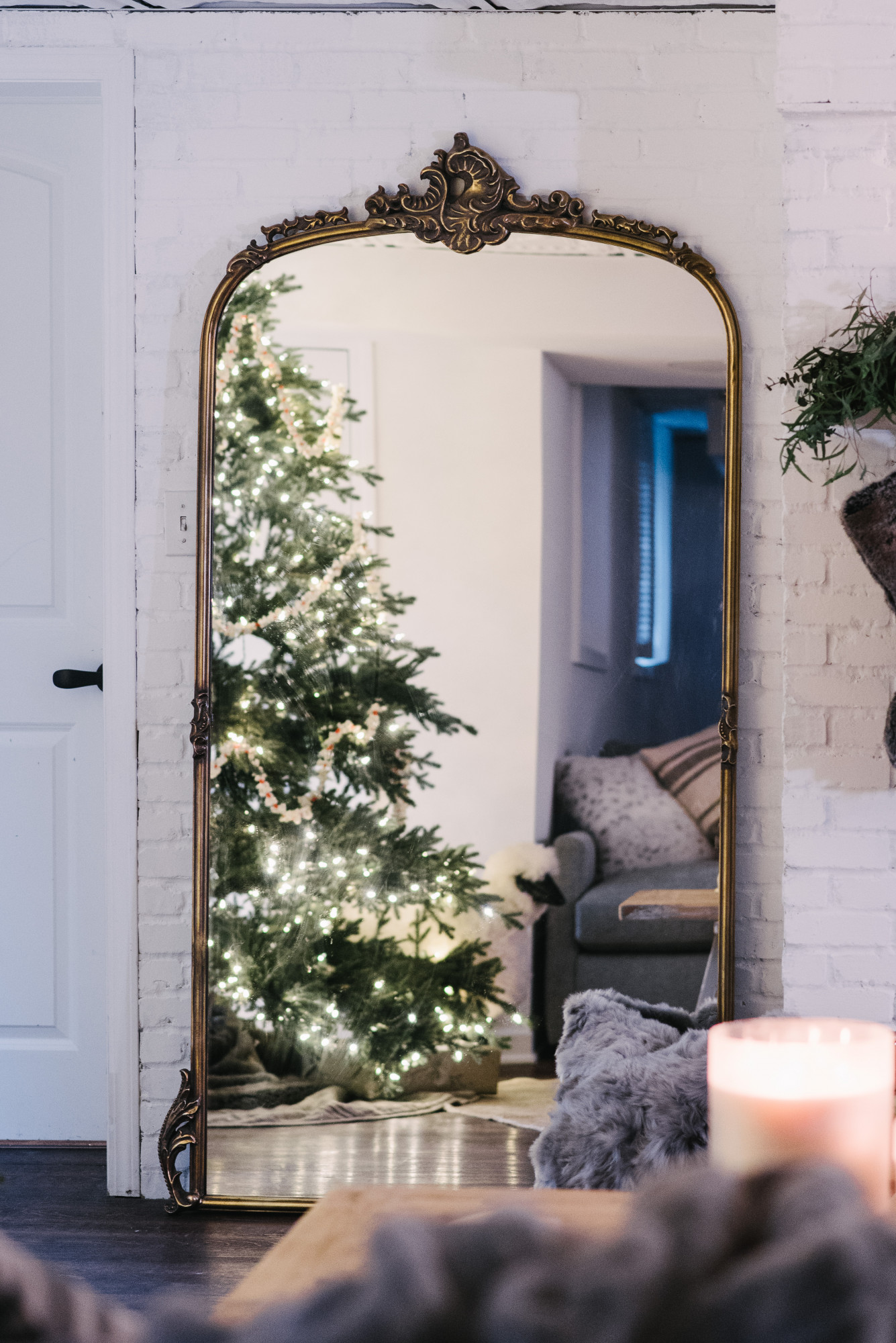 For this very personal and sentimental tree we like to use simple decorations such as homemade popcorn garland. This adds a touch of nostalgia without going overboard and the girls get to help while Reece steals bits of popcorn that fall off the table. We even added some cranberries to the mix so that little bits of color popped up.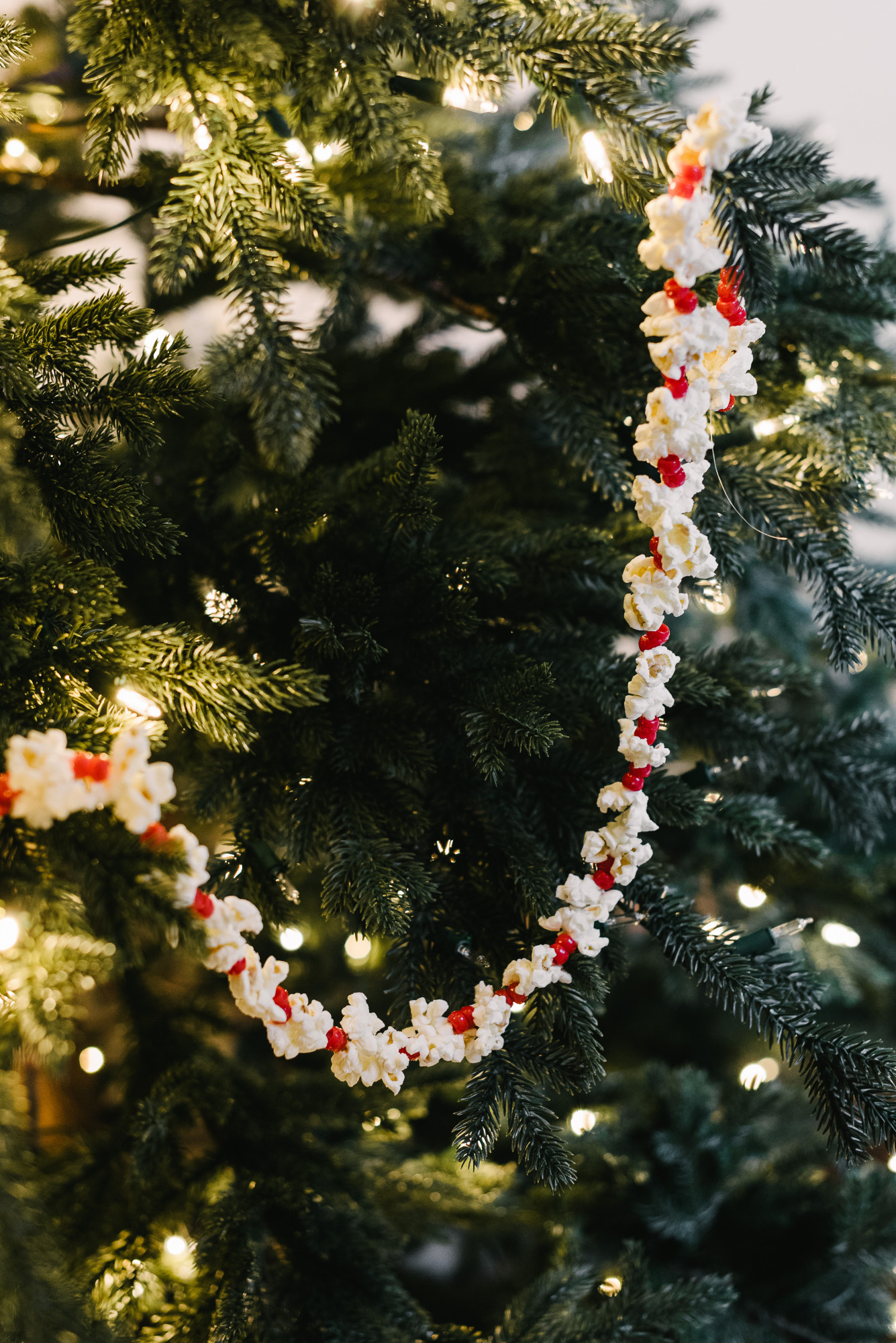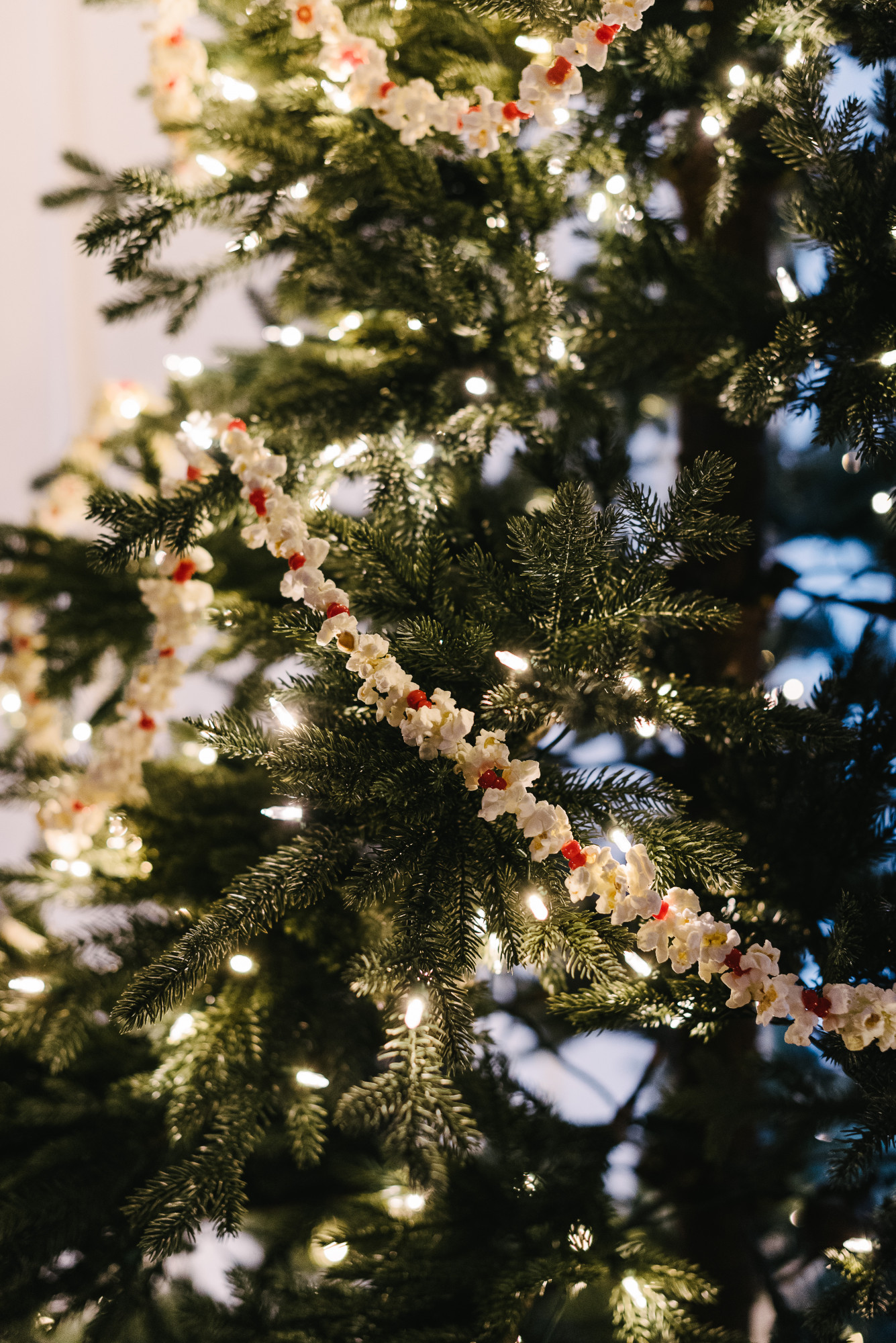 Closer to Christmas we will add our girls' ornaments (my favorites) that they make in school and the clay ornaments that our aunt sends us with our family names. 😍 And now that we have a new family member, Reece will get his own ornament this year too! Once those finishing touches are added this tree becomes so homey. 🙂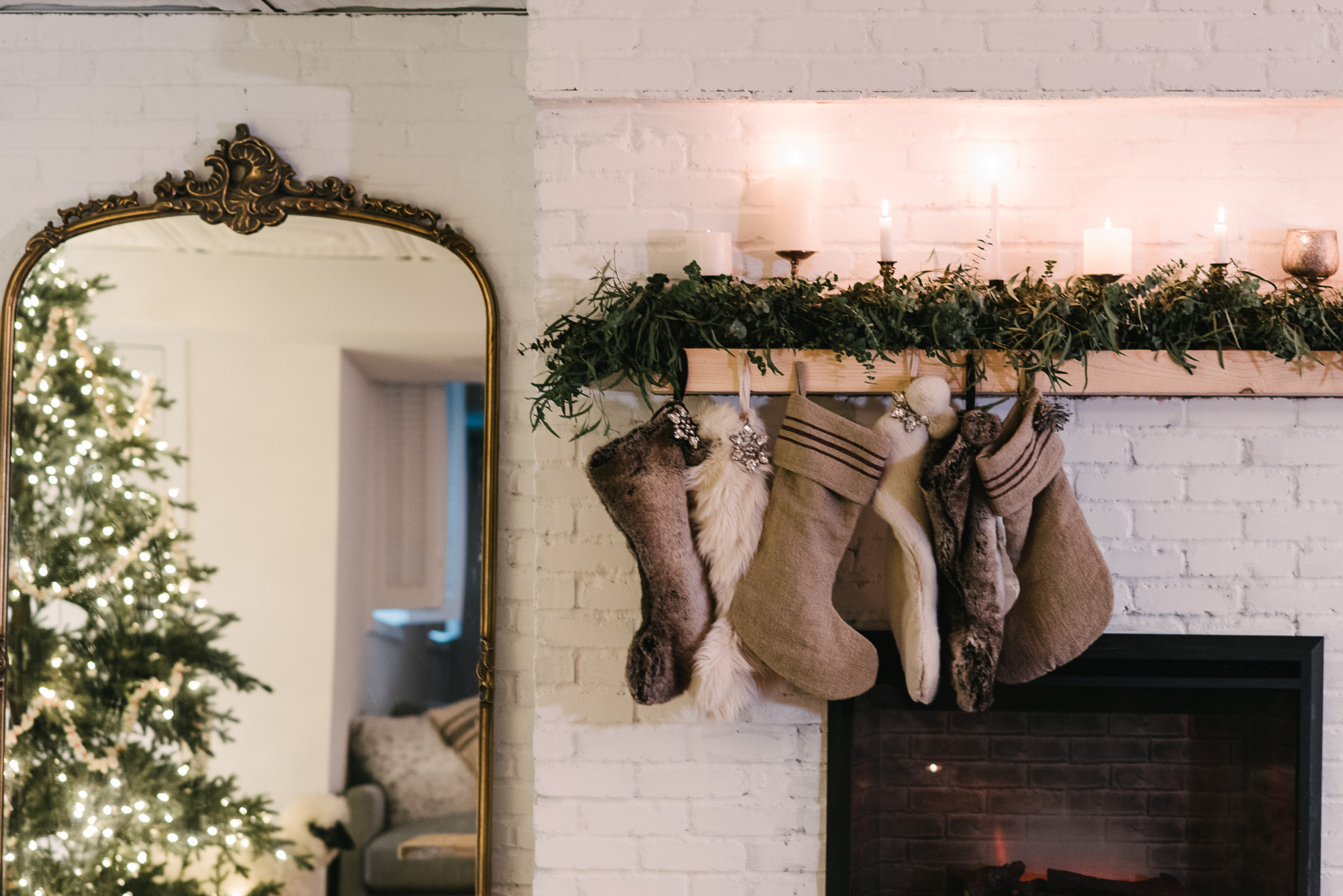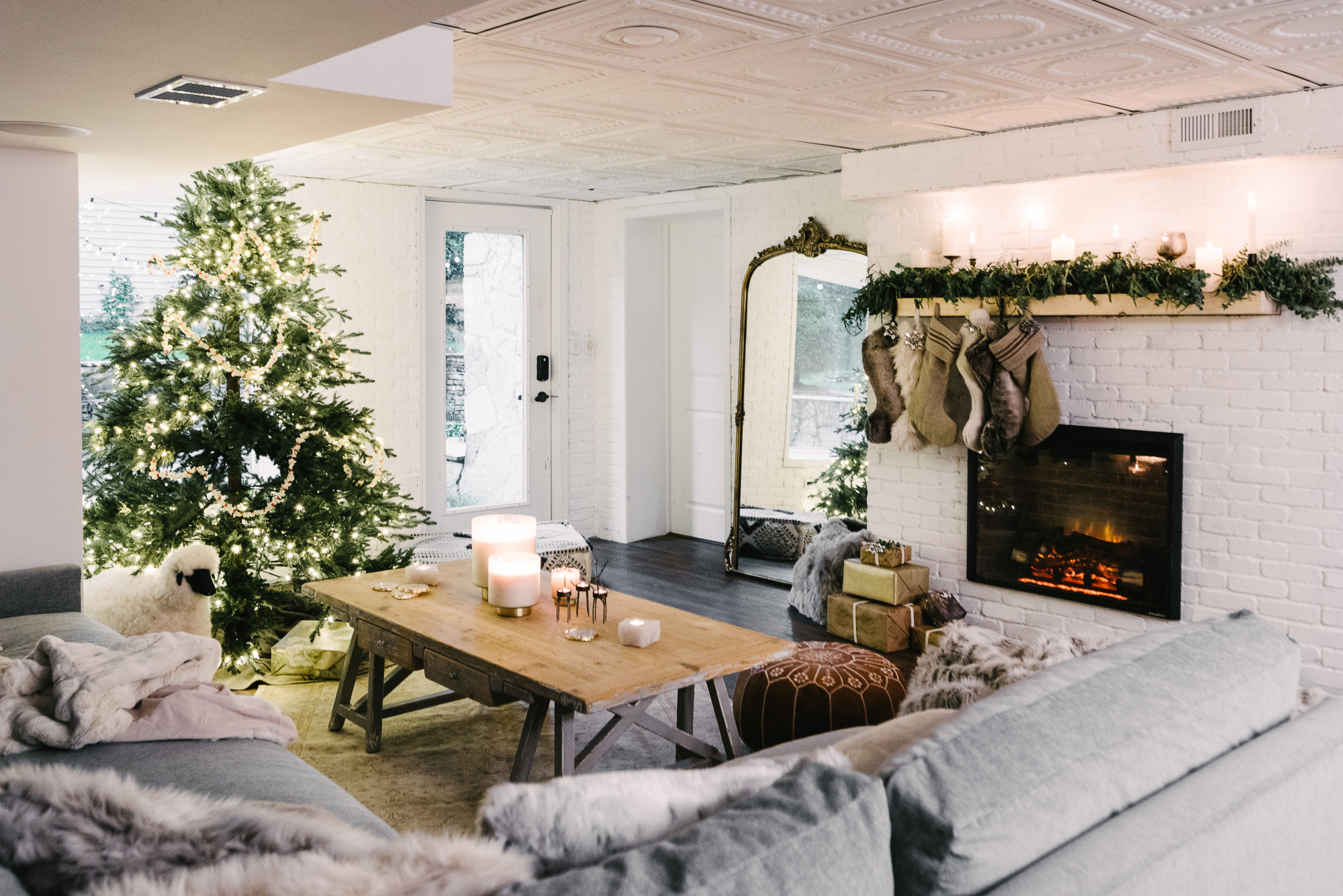 There's something so warm about family traditions surrounding the glow of the Christmas tree. But this tradition is one we especially adore. We hope you love this tradition as much as we do! Let us know about any family traditions you share. We'd love to hear!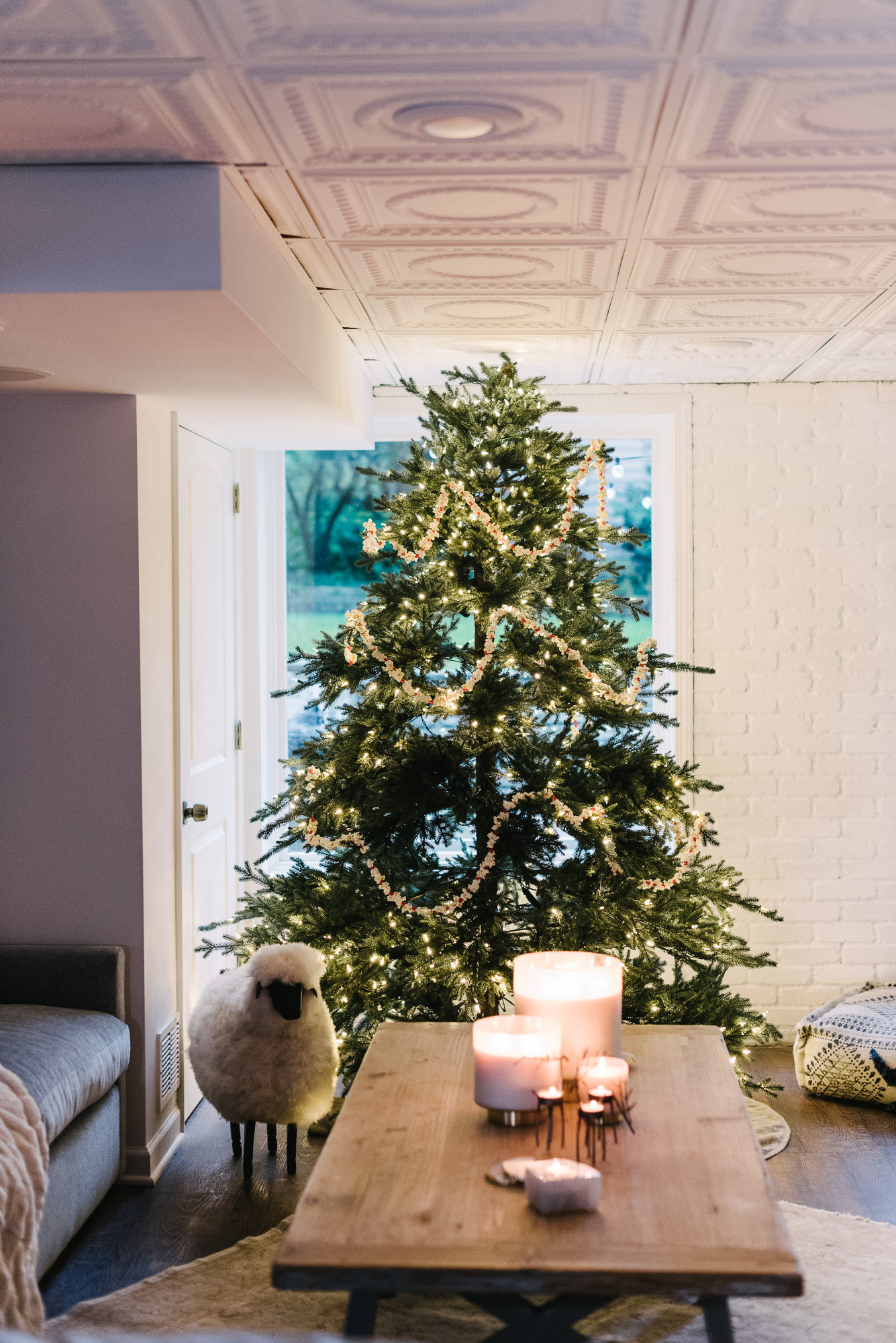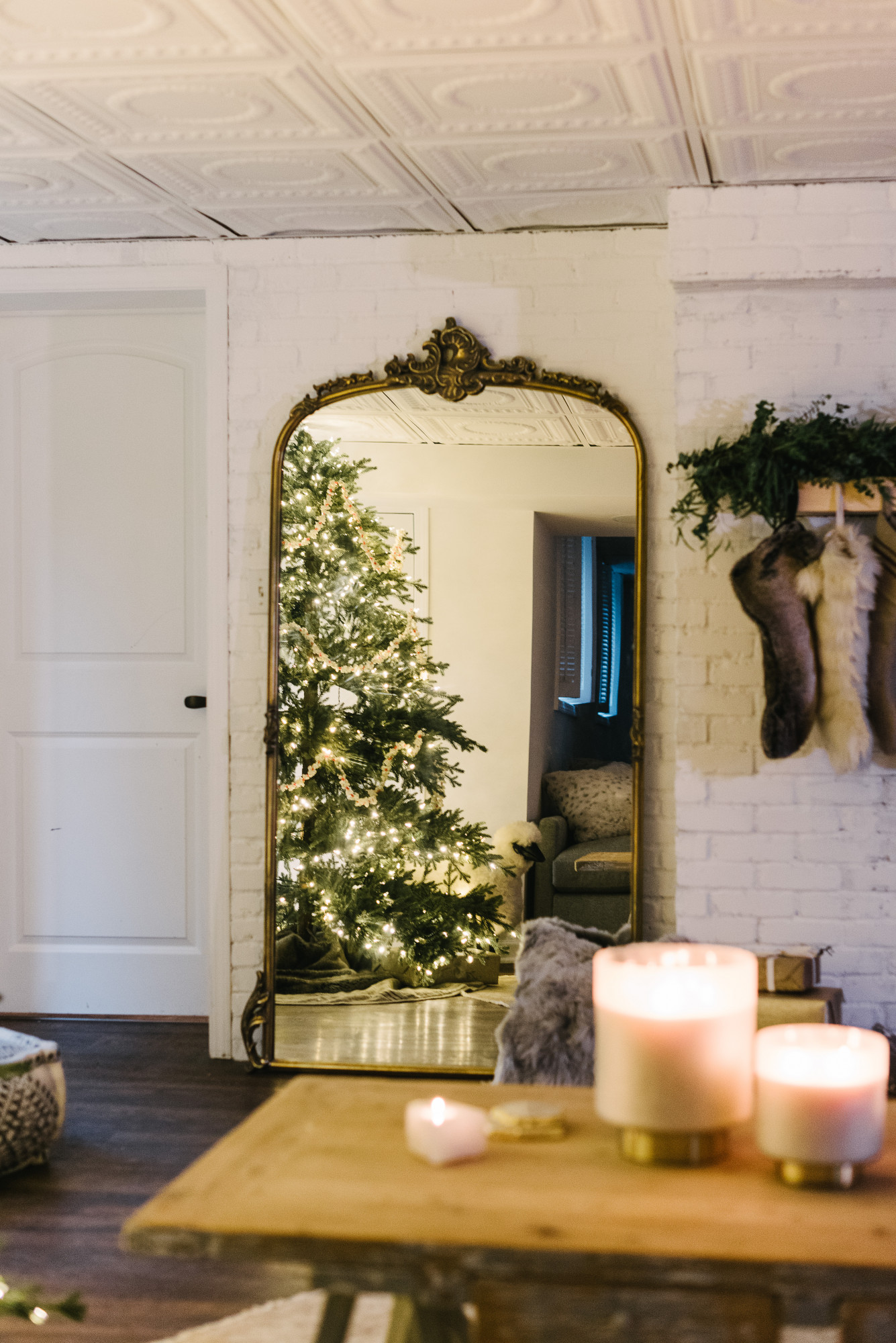 Beautiful Photos Taken by Sharon Hughes Photography