I stepped outside today and the weather was so brisk that I had to walk back inside and grab a sweater.  This my friend, is my happy place.  I grew up in the Midwest and have always appreciated everything our four seasons had to offer.  Now that I'm an adult I'm still experiencing all of the seasons' unique traits, but I'm only really enjoying a few and one of those by far is autumn!
I've joined several other bloggers today to share our autumn table scape.  This is all put together by my talented friend Kristen from her Ella Claire blog.  I really can't wait to see what she's put together. Every year I am so blown away by her talent and creativity!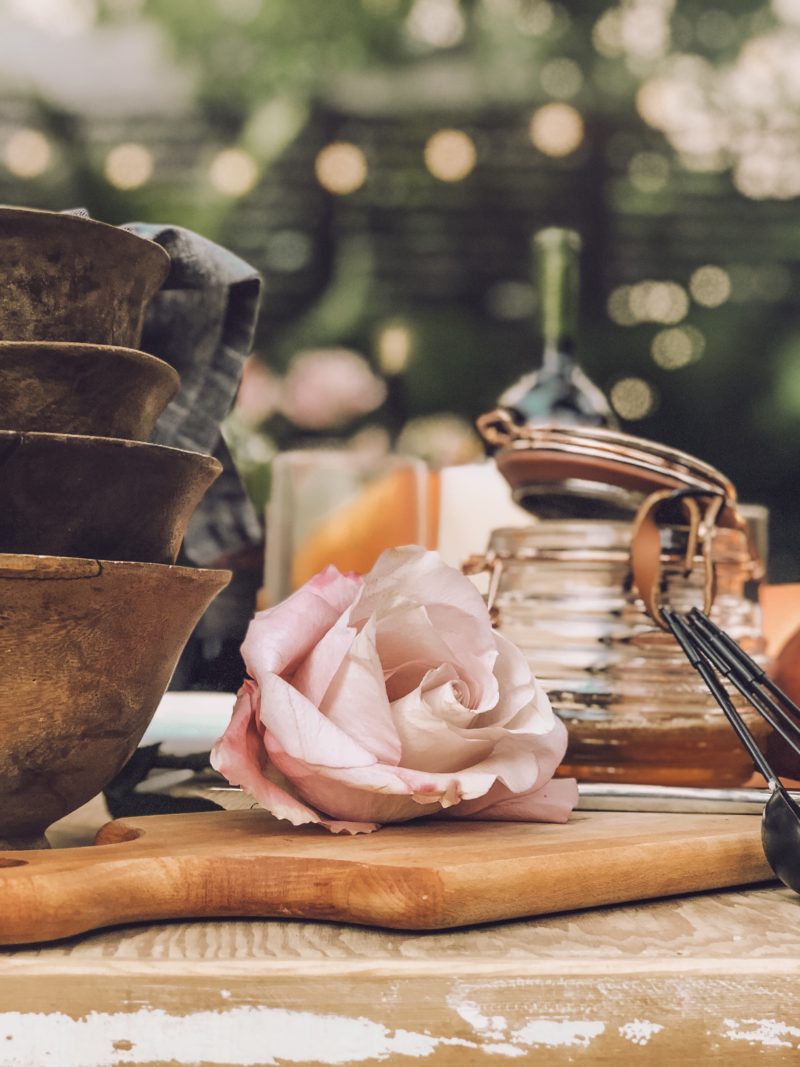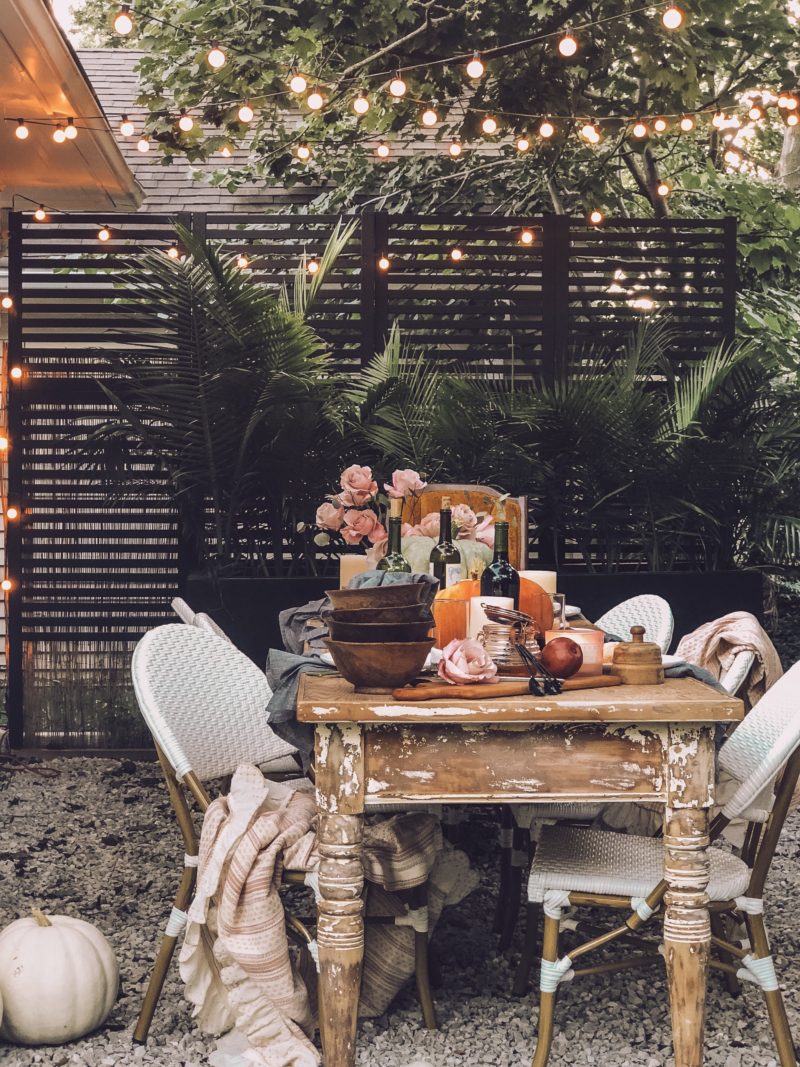 This year, things are a bit different for me mentally when putting together this tablescape.  As you may know, we're prepping to move, aka preparing for the great unknown. 😉 We're leaving behind a home we've loved for four years, our friends, neighbors, a life we've lived the past four years. A good life, filled with more happy times than not and memories we will hold onto forever. This home is what started Kindred Vintage and I am SO excited to show you what's next!
Now all that said, my take on autumn decorating has been more natural, relaxed, and instinctive this time around. With the idea of leaving in mind, I created a table in which I close my eyes and see my dearest friends from our neighborhood gathered around.  It isn't elaborate.  It isn't fancy.  It's better than that.  It is the summary of our time here in this home.  Relaxed, gathered, and happy.  It's a place setting without the proper utensil alignment.  It's a long, worn, farmhouse table with one too many wine bottles.  It's a table where all those who have shown us love and friendship are gathered around.  It is our home, our backyard, and it represents all those times and folks who we will miss.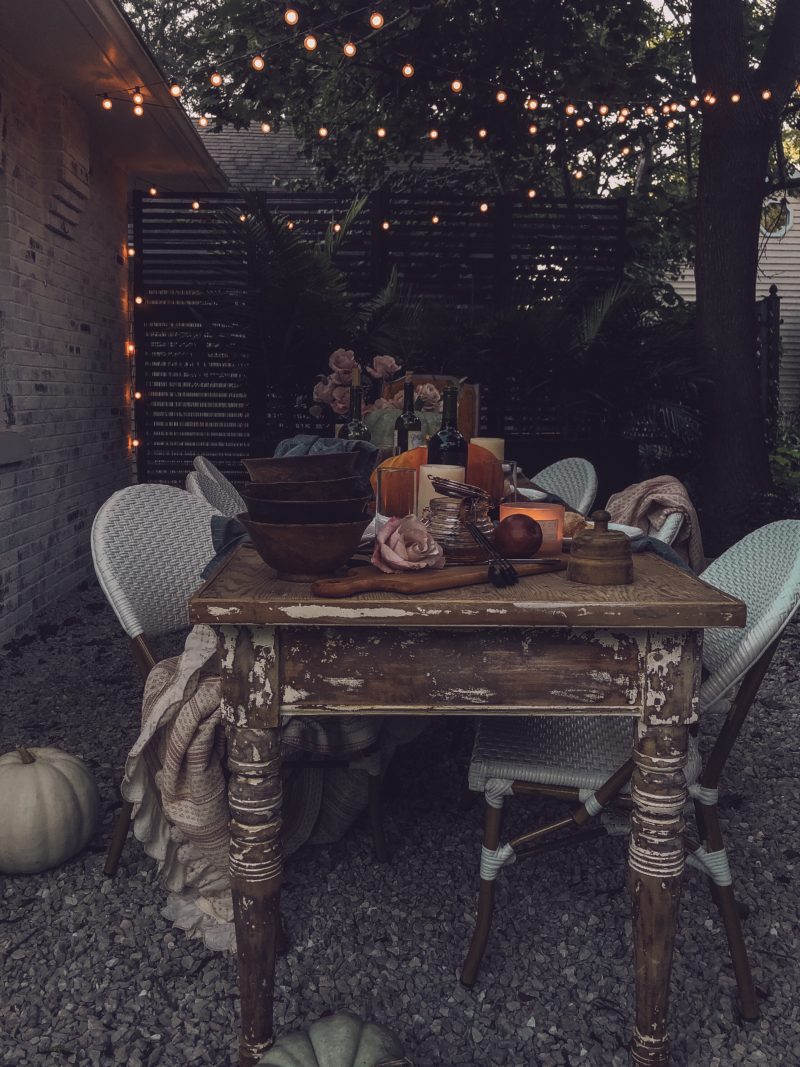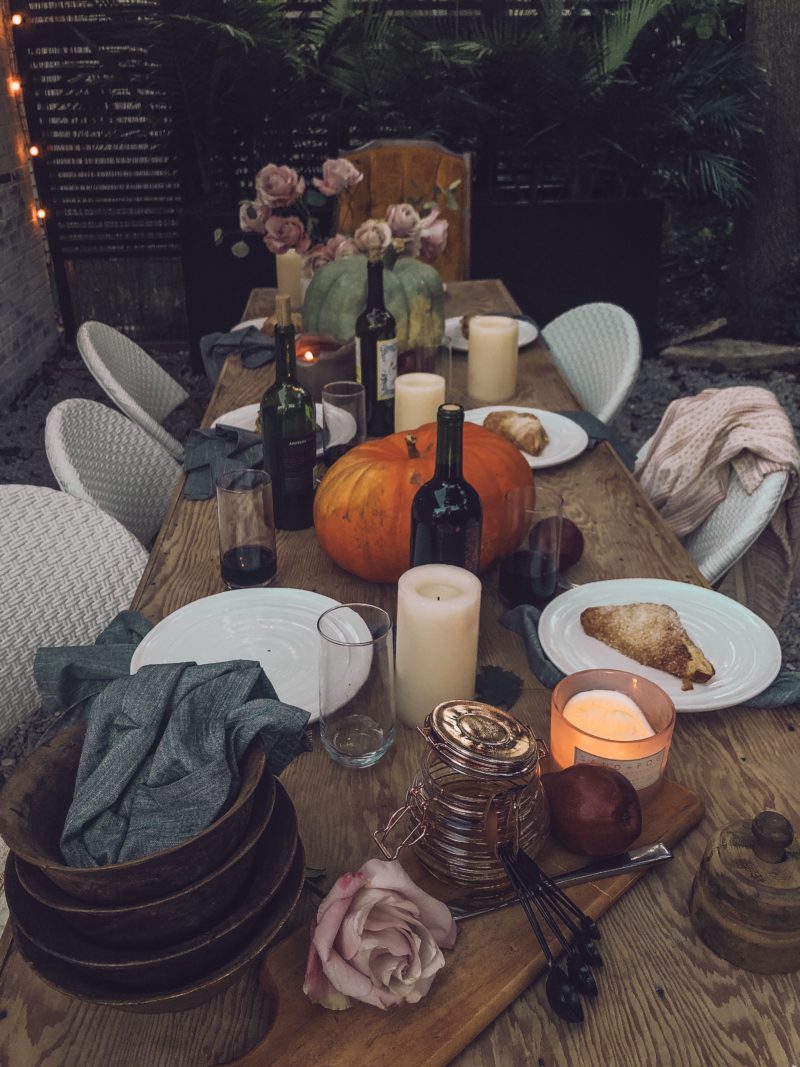 We are the grab your plate, grab some grub, gather around, and fill your wine glass to the brim type of people.  And we are so happy that this space held so many memories like that in which we will hold close to our hearts forever.  Fall to me is coziness and relaxation, a big flannel blanket paired with a class of red wine, served with a side of warm croissants and of course endless laughs.  Also, as my husband would be sure to point out, fall is also the best time of year for seasonal beer. 😉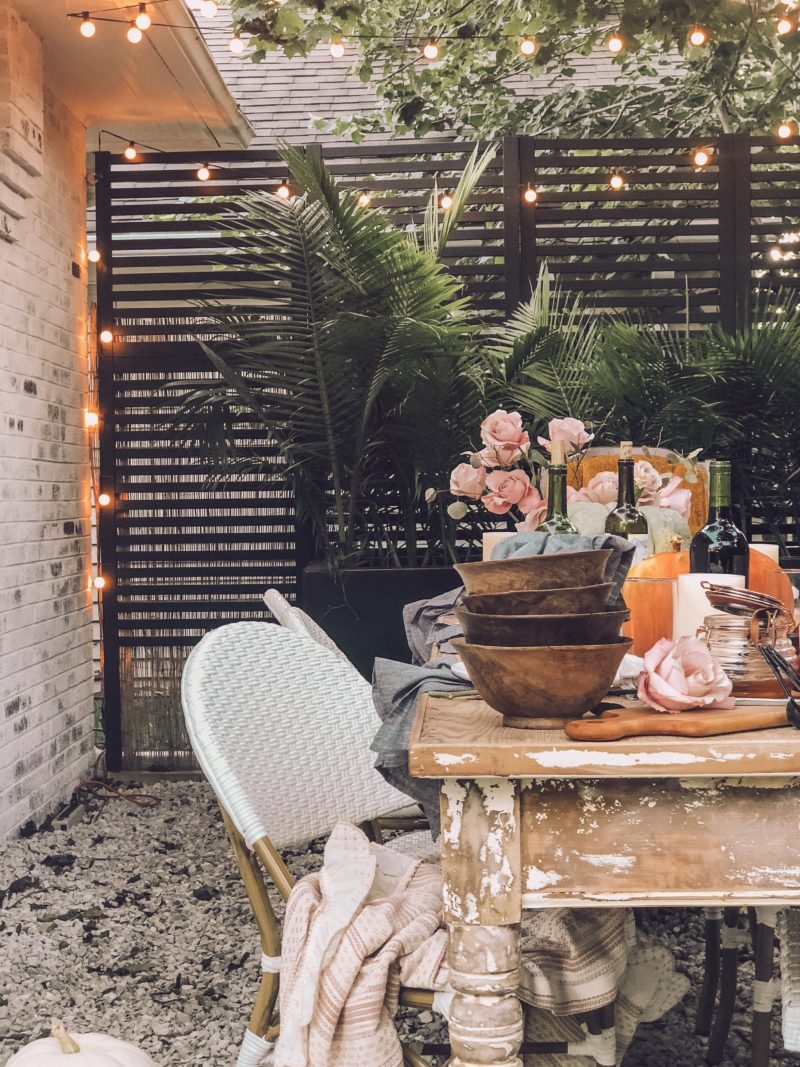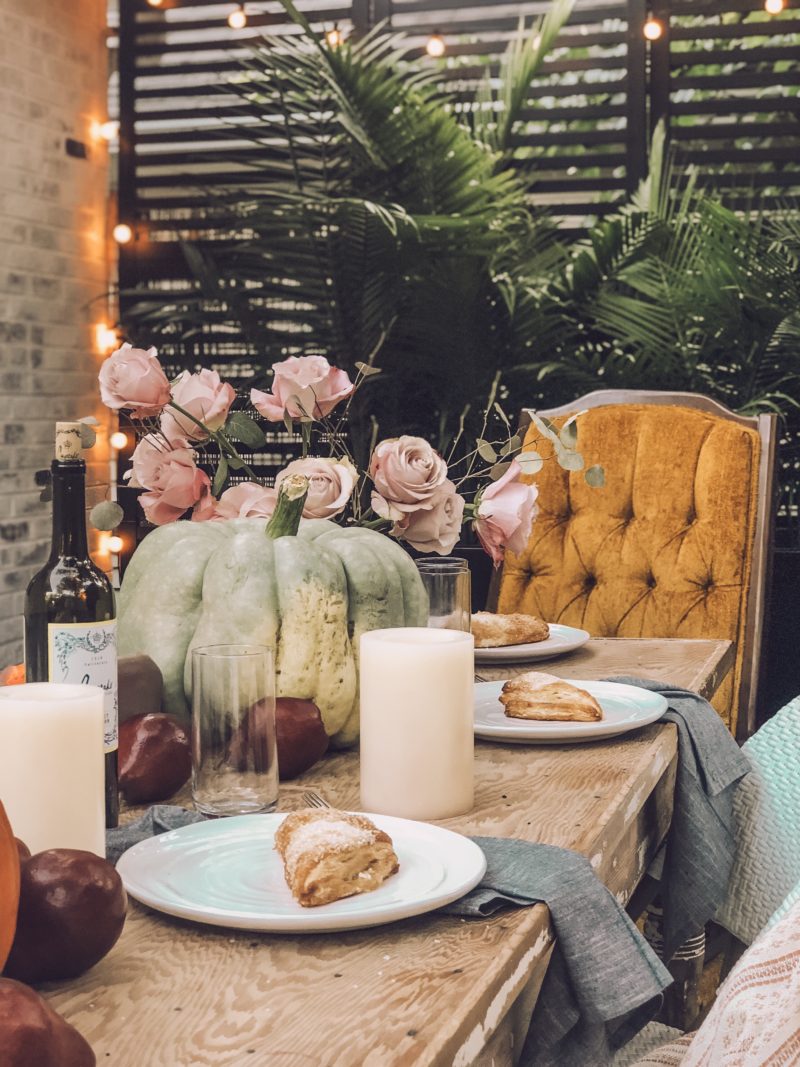 We kept this year's table scape very relaxed, laid back and natural to represent what our home has always been for us. Just real. Welcoming. And kind.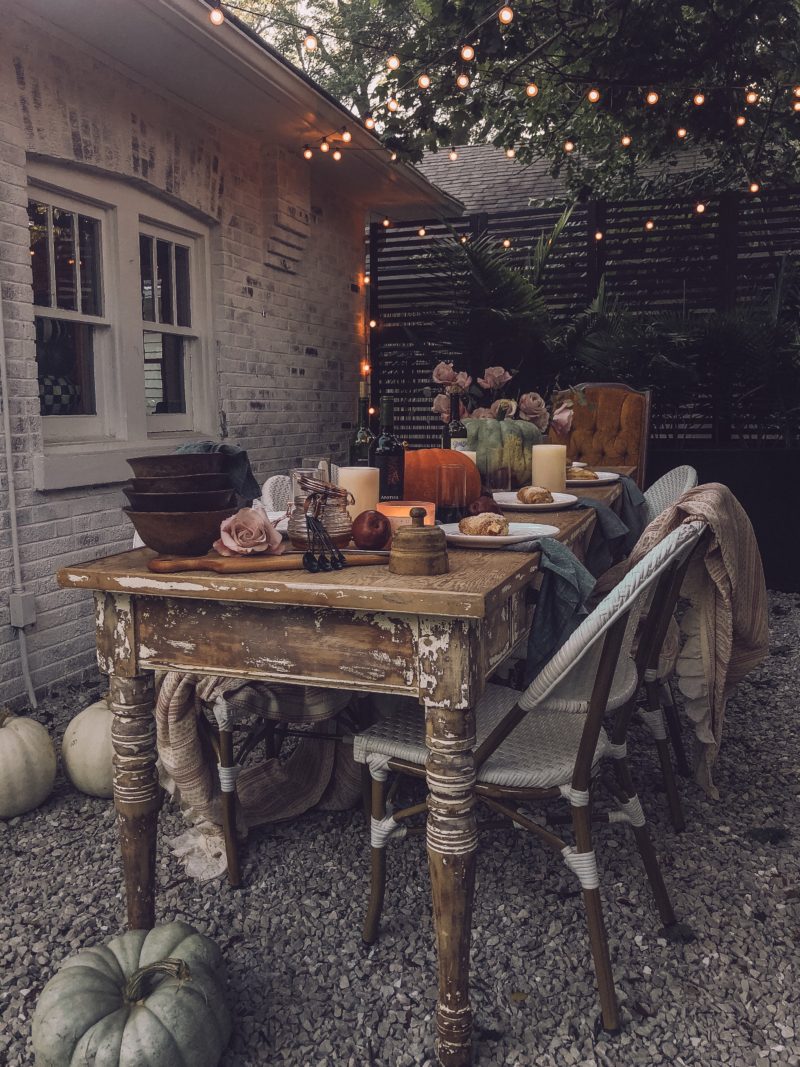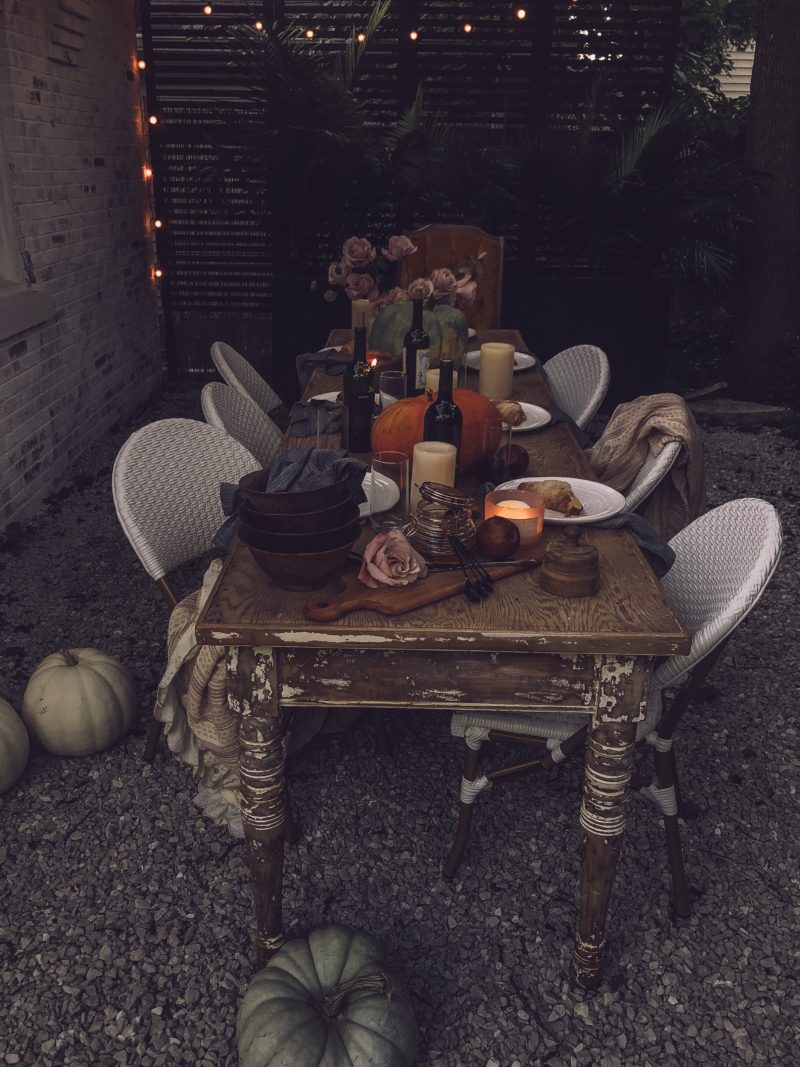 We'll be moving on from this space but its legacy will always stay with us.  Now don't worry, KV isn't going anywhere.  What we blog about is not simply a place or a thing but rather a feeling and a lifestyle. It's coming together as family, friends and like minded folks.
The blog is evolving and is going to travel with us. We can't wait to share what's next. And on that note, we can't express how grateful we are for the love you've shared with us on our previous tablescapes! Cheers to the future and the great unknown!
Now grab yourself a hot drink, be it a coffee, chai tea or hot cocoa and get your scroll on! These others bloggers are so incredibly talented, you are about to get your inspiration socks knocked right off of ya! 🙂
xoxo
Ella Claire | Shades of Blue Interiors | Dear Lillie | Home Stories A to Z
Love Grows Wild | Craftberry Bush | Kindred Vintage | Inspired by Charm
Zevy Joy | Nina Hendrick | Liz Marie Blog | My Sweet Savannah
Julie Blanner | French Country Cottage | Boxwood Avenue | Rooms for Rent