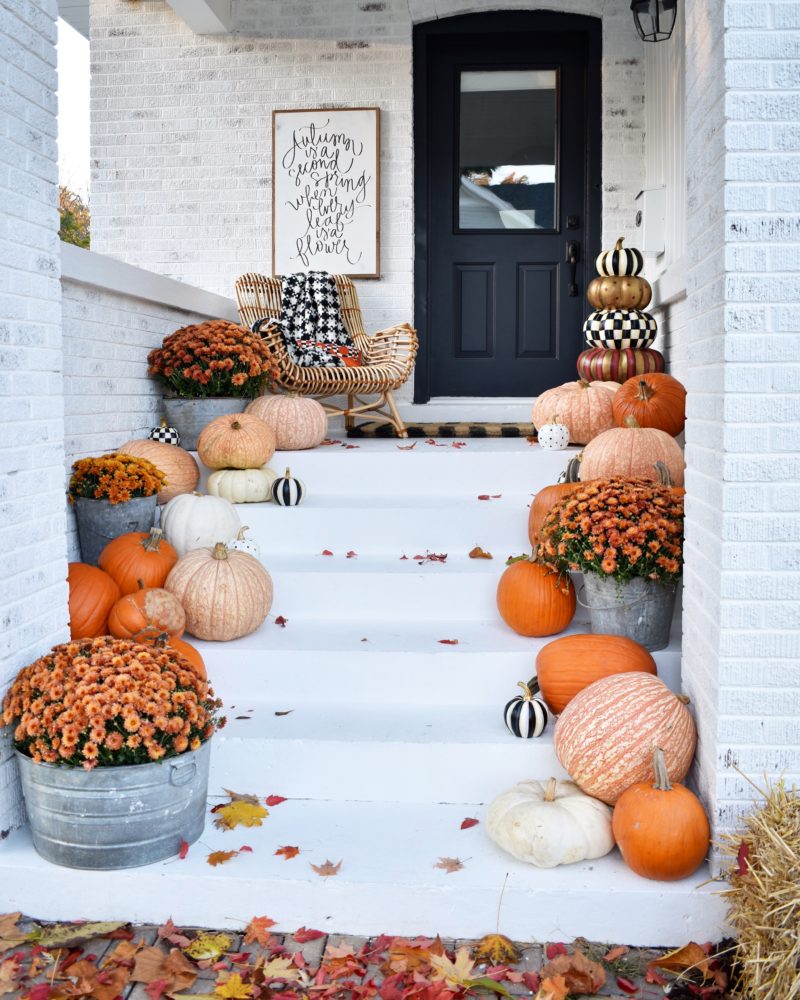 I am so thankful for the opportunity that came my way almost seeming out of the blue. Thankful for the chance I took to get to know this passion brand,  MacKenzie-Childs, and travel without any prior knowledge of it. Thankful to really dive into the world of MacKenzie-Childs for a few days and I am thankful for the chance to learn the magic that goes into each and every piece. In turn, I've become one of their greatest fans. I am just so thankful.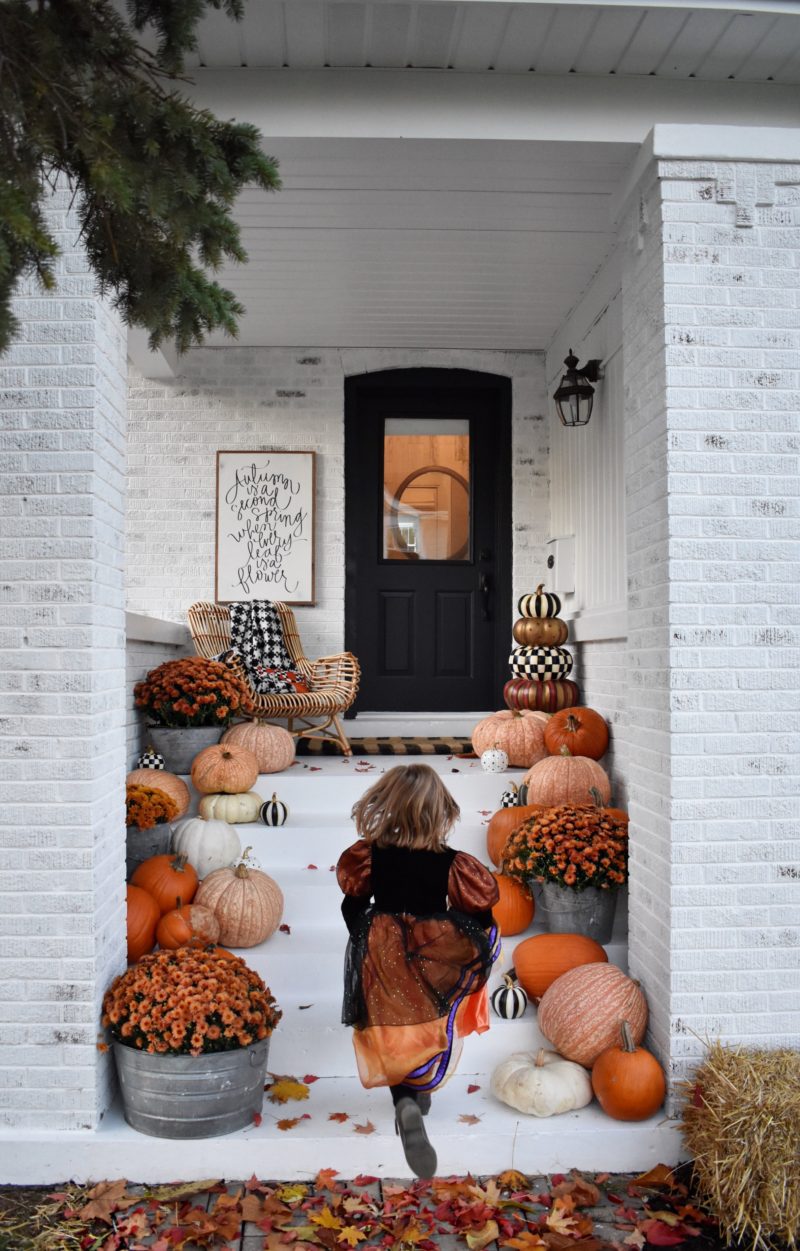 When I set out to decorate our Autumn porch this year I knew I wanted to add in some of those magical MacKenzie-Childs items. I wasn't sure what the final result would be, but let me tell you this, it turned out better than I could have imagined!!
One of my favorite items I used are these seasonal stacking pumpkins that really set the tone for the entire entryway. I just adore them! And the best part is they are so transitional and work for the entire Autumn season. I plan to leave them up until December 1st! This decorating staple makes my life so much simpler and as a blogging mama, that's a rare treat!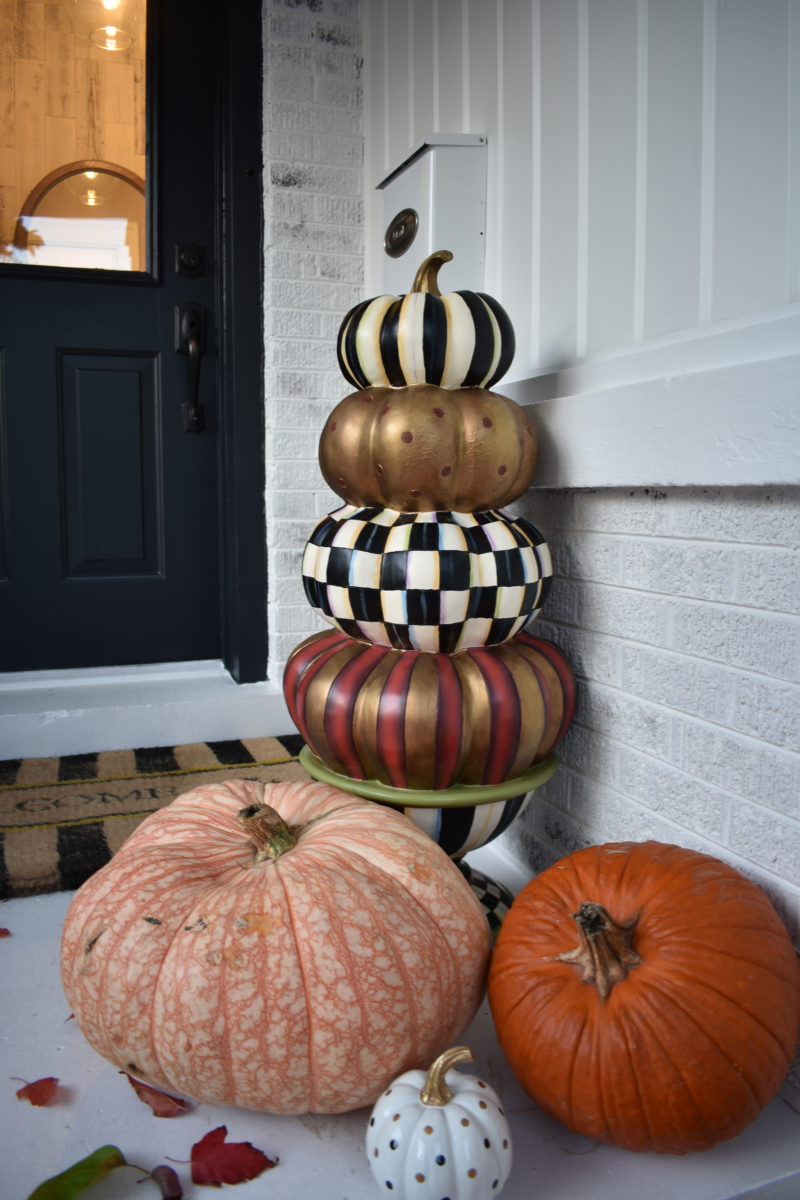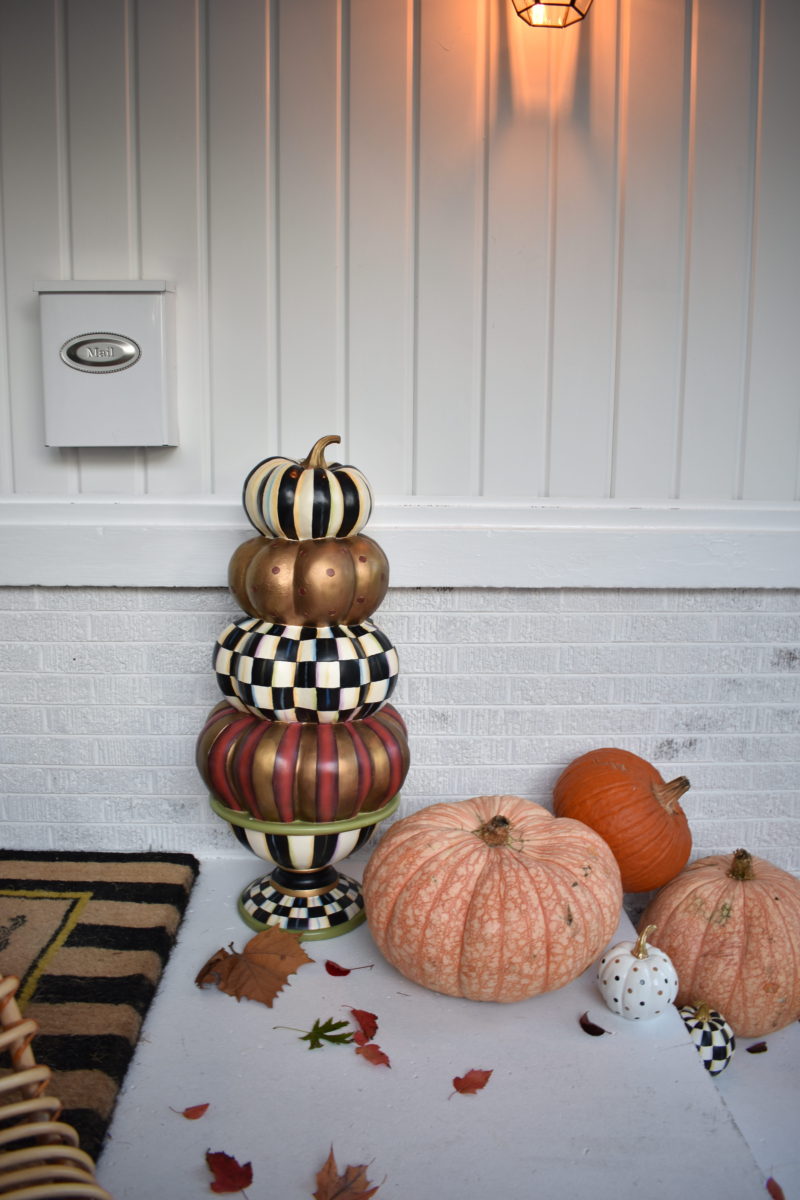 We also used this amazing, heavy duty, large awning stripe double door welcome mat and it is by far the best doormat I've ever owned. I love the way it wears, as it get faded and stepped on I think it almost becomes more charming! To me, it's a small documentation of a house well visited and loved.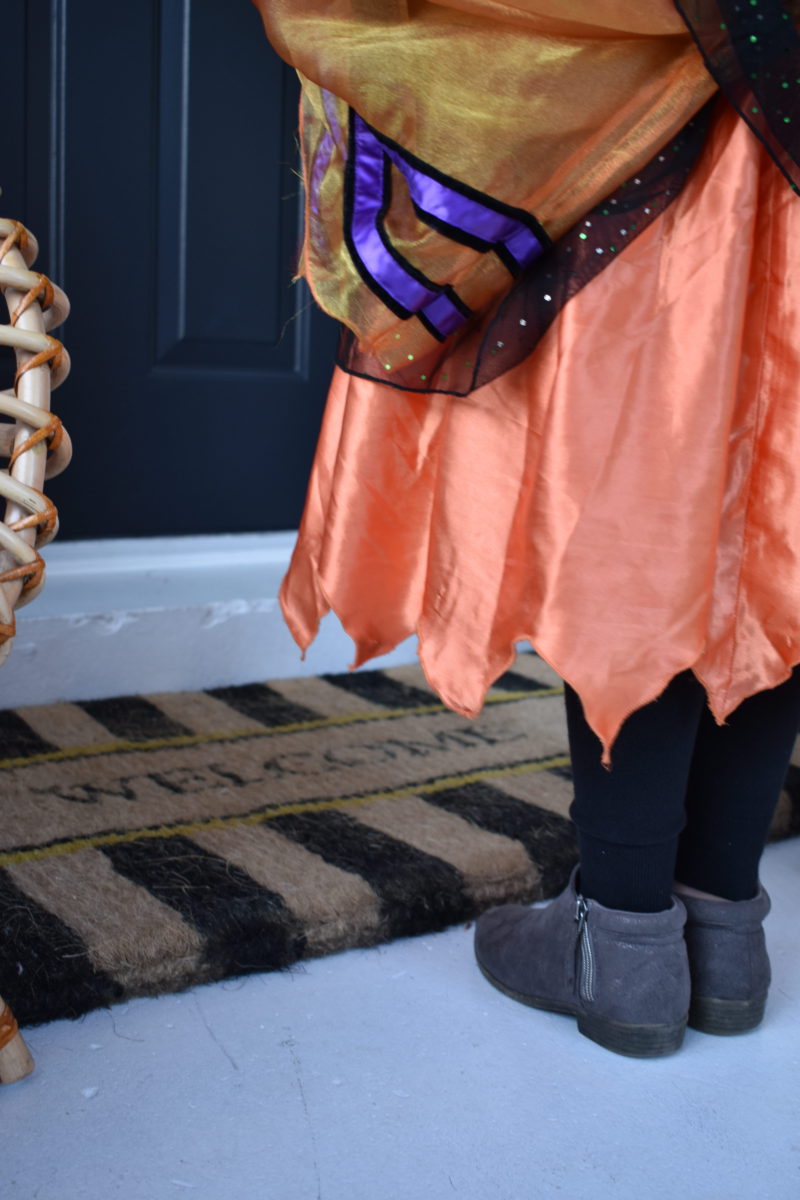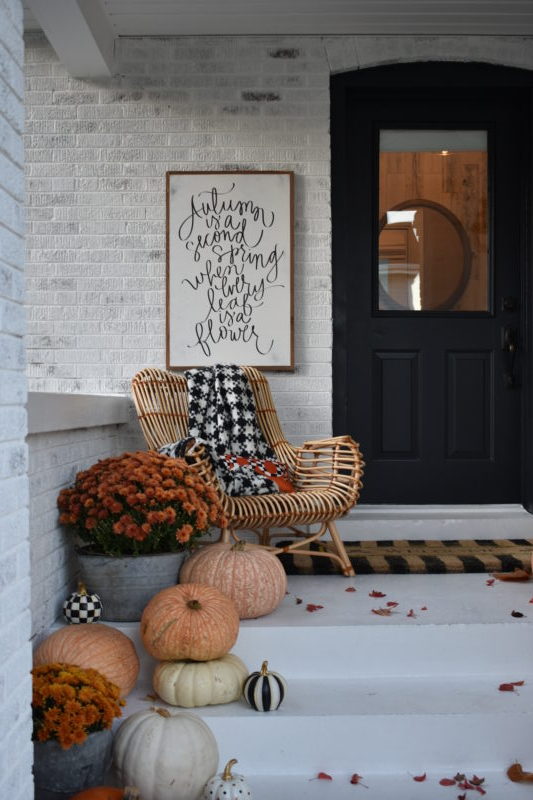 Some other items that we added to the front porch were these cute pumpkins, in signature MacKenzie-Childs color tones. The Courtly Stripe Pumpkin, the Courtly Check Pumpkin, and the Dotty Pumpkin – Ivory are darling! I love how they carried the bold look up the stairs to our homes entry. I seriously cannot get enough of them and all their stylish patterns!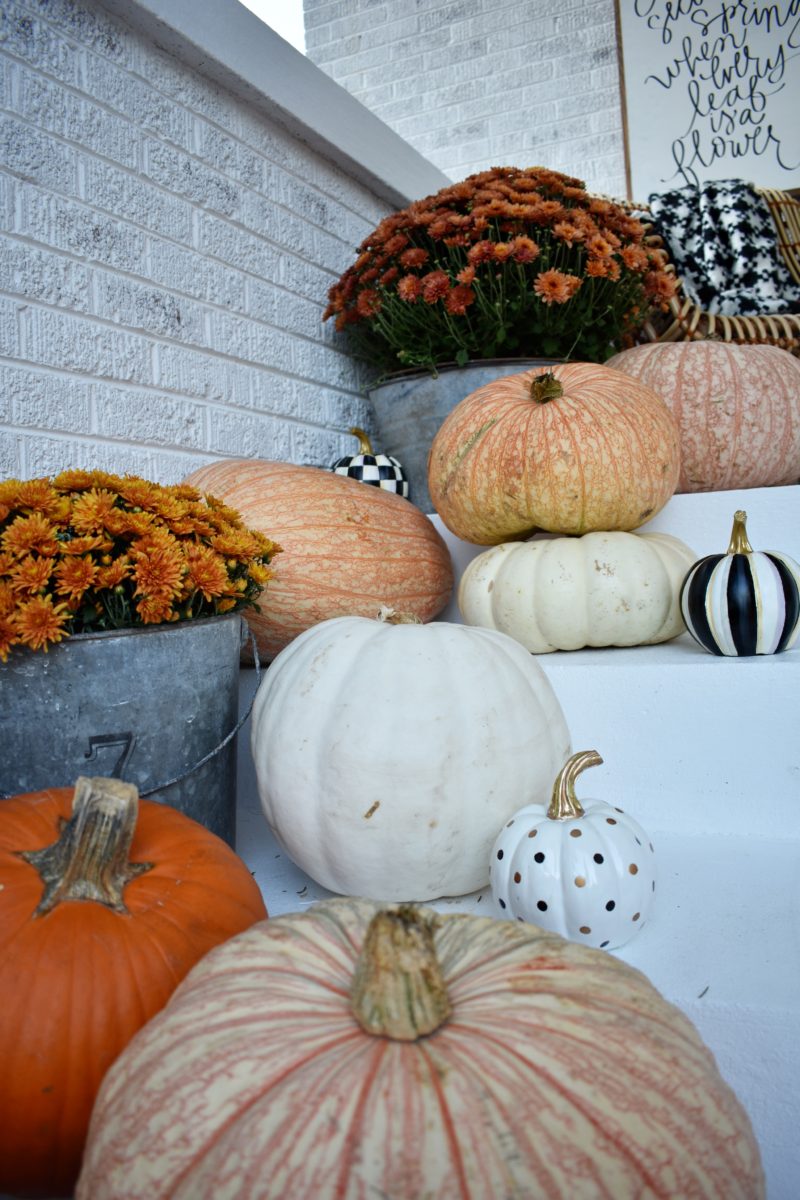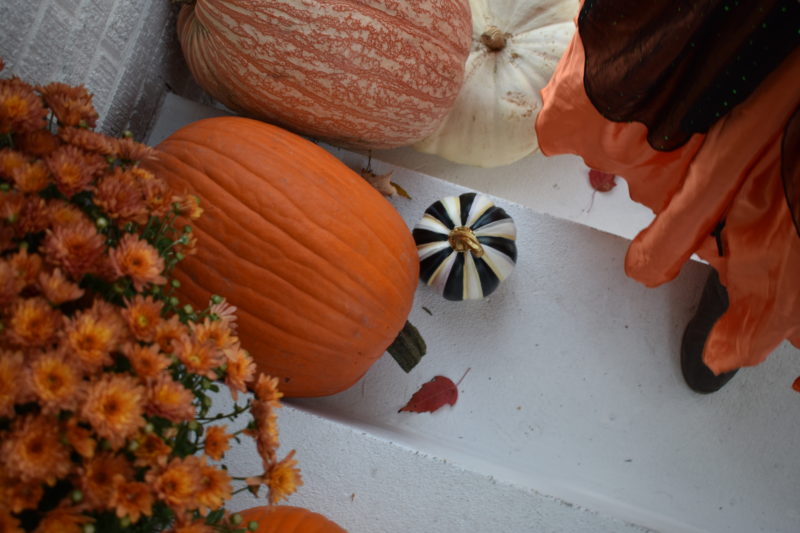 Lastly this Houndstooth Throw – Black and Ivory, and decorative BOO! Pillow added warm to our space. I will be taking advantage of this cozy spot tonight as the trick or treaters stop on by!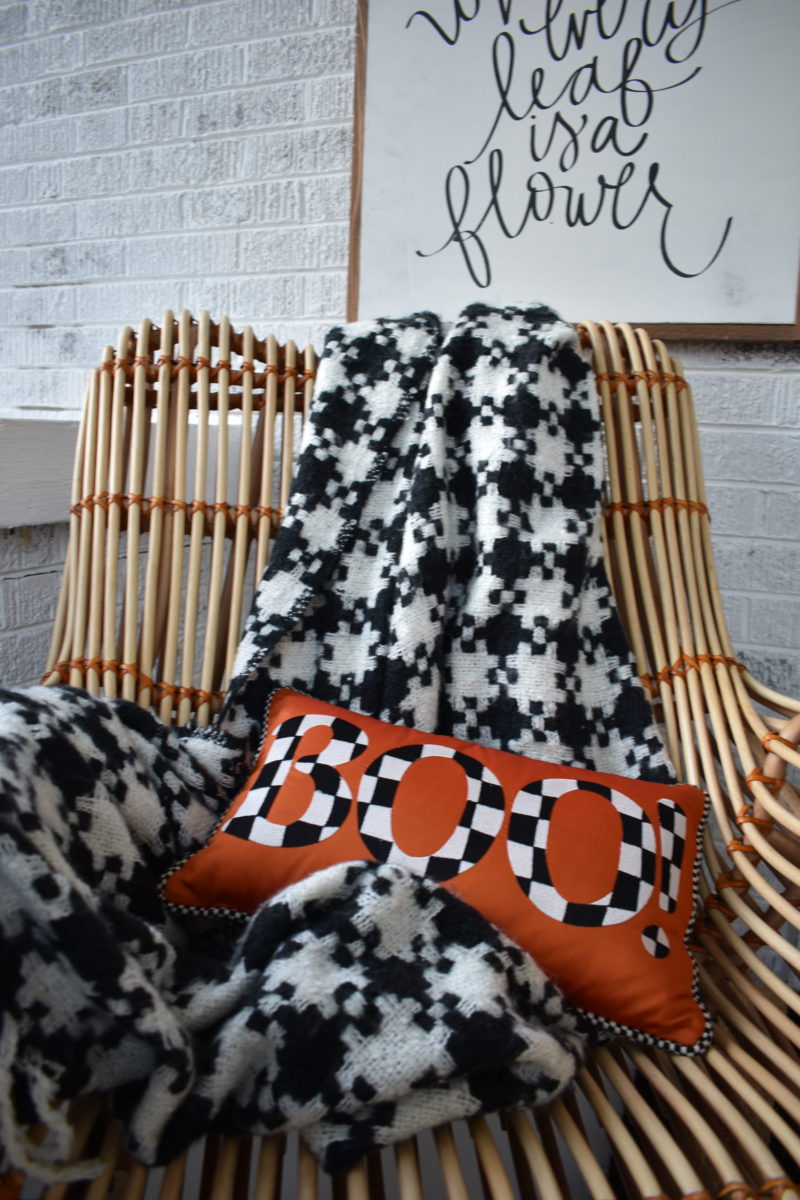 The Stacking Pumpkins Black and White, Stacking Pumpkins Canape Knives, Courtly Check Button Pillow, Golden Frost Pumpkin, and the Courtly Stripe Squashed Pumpkin are some of my favorite items that I own and plan to use throughout November! I can't wait to decorate our fall tablescape using some of these gorgeous gems!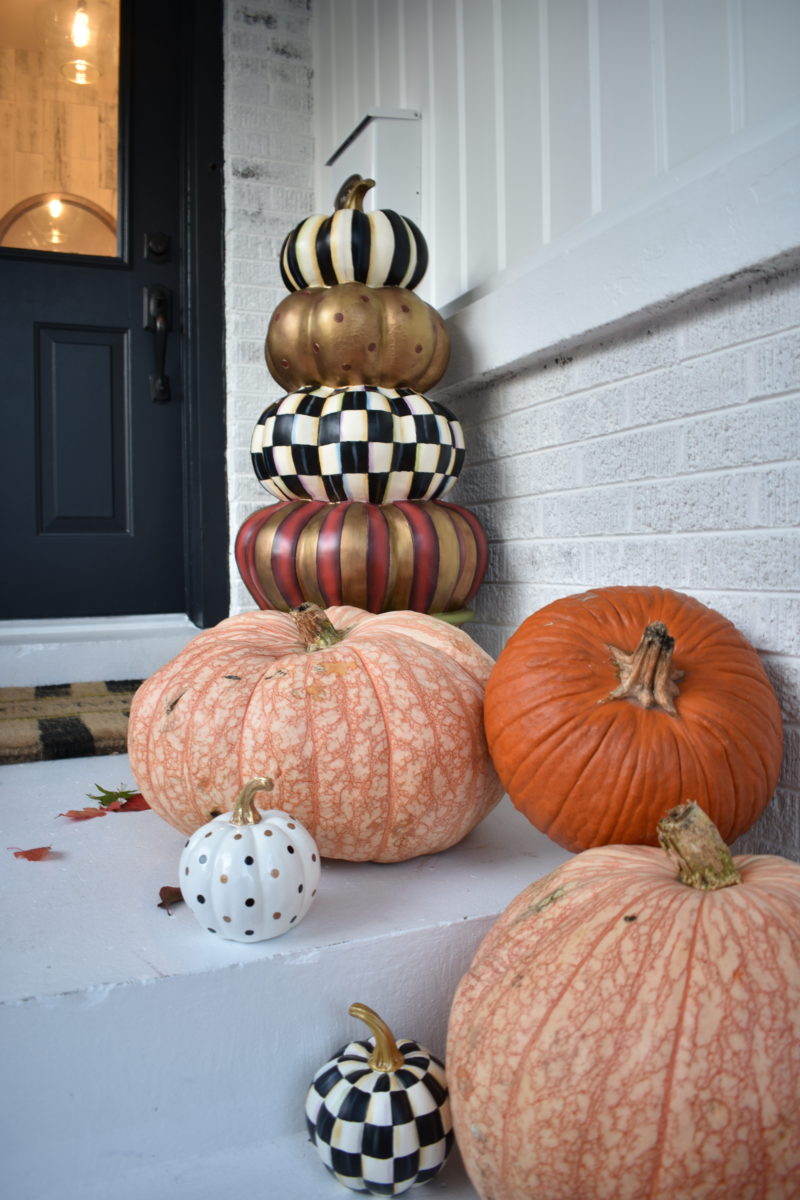 And lastly, I want to say I am so thankful for the two texts from two women I admire more than anything, my two mamas. (My mom and my mother in law).
I didn't set out to make the best picture ever but you could've sworn I did! I got two sweet messages showing how much they adored the porch pic and the way one of their granddaughters owned it! Ha! The way she walked out, baby model worthy in a costume just to be silly and the way it glistened with the MacKenzie-Child's black and white accents. I'm with them, this has to be one of my favorite seasonal pictures of our home to date!
Lastly, check out this illustration.  I'm blown away by this.  Thank you Mack + Ro Illustrations for loving our porch as much as we do!