I adore my Tuff Shed; however, it was a creative challenge to make the most of the loft space due to the low ceilings. However, with an imaginative approach and some effort, this uniqueness became a desirable attribute.  Here are a few things you can do to utilize your space without smashing your ceiling with a sledgehammer.
PAINT THE WALL AND CEILING THE SAME COLOR OR INCORPORATE VERTICAL STRIPES
The first thing you should do if the space in your home has low ceilings is to make it more light-filled by painting the ceiling a light color.  This simple step will make the space feel much larger by making sure it is as bright as possible.  In our home, we use 3/8 plank boards in combination with the same paint color.  Visually, this maximized the height as much as possible.  But there is no issue if you don't want everything to be white; simply make sure the ceiling is lighter than the walls.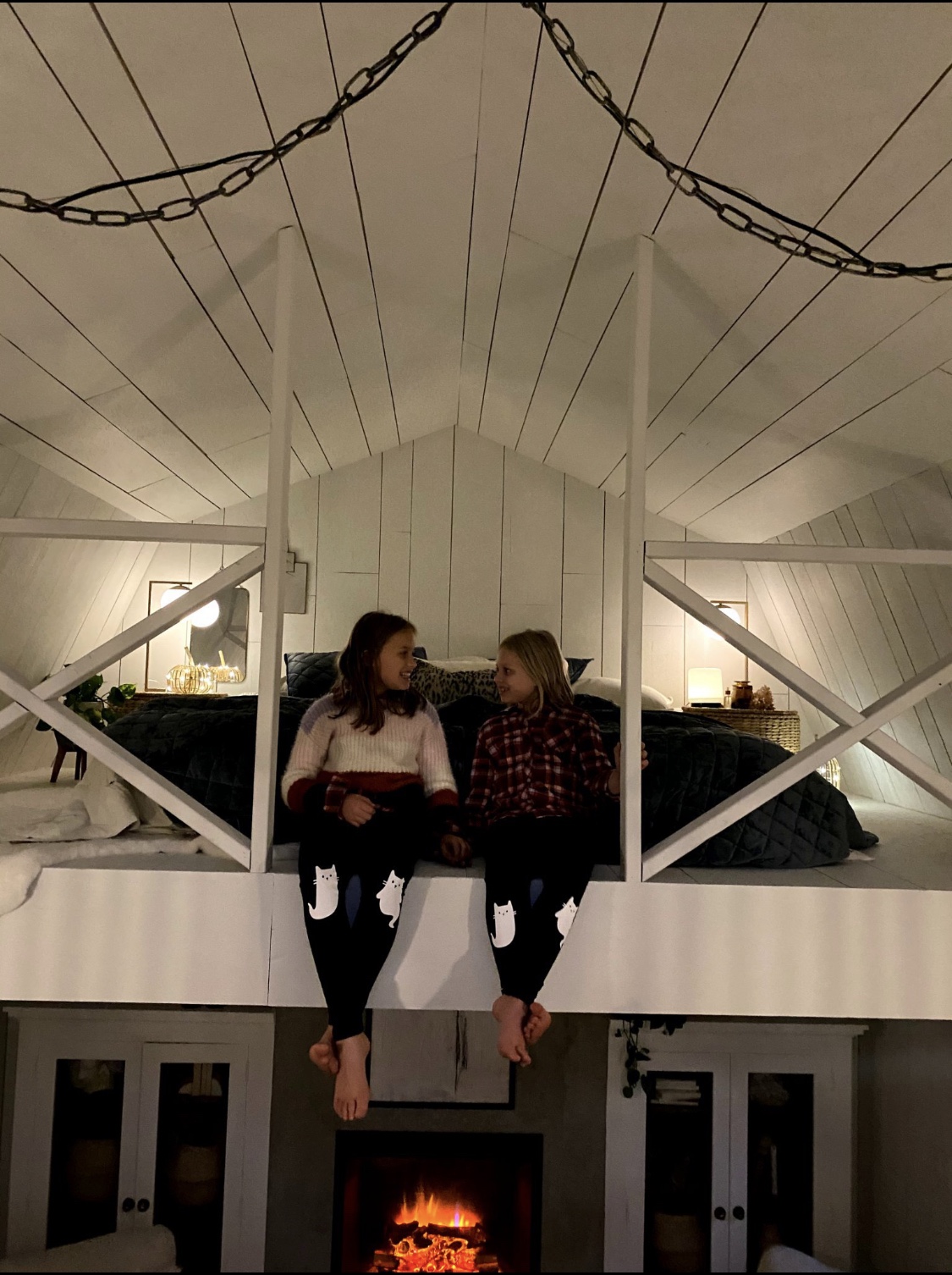 LOW HANG OR RECESSED LIGHTING
And speaking of more involved solutions, this one can be a bit tricky, but it may be worth it because it can make such a significant improvement. Getting rid of any existing low-hanging ceiling fan, chandelier, or other non-flush with-the-ceiling lighting in your room can be a significant upgrade. It may be necessary to hire an electrician to install the recessed lighting, but it will be well worth the cost.  Here you can see we used huge chandeliers where the ceiling heights are way up there and both recessed & a low-hanging light where the ceiling is lower.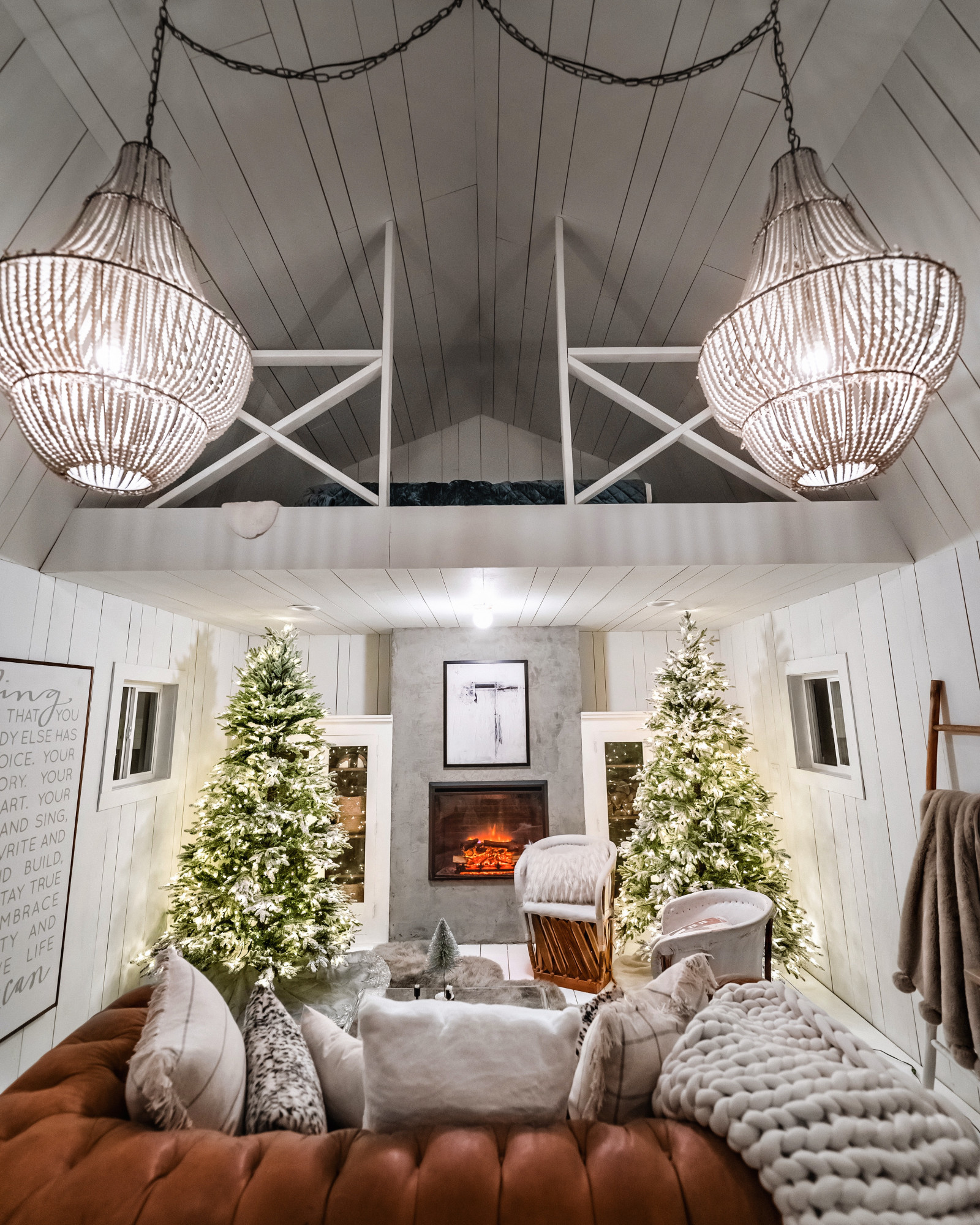 MOUNT CURTAINS AS CLOSE TO THE CEILING AS POSSIBLE
This classic design trick gives a room a feeling of openness and airiness. Hang the curtain rod as near to the ceiling as you can if your room has 7 or 8-foot ceilings. Yes, even higher than the window's trim. Many people believe that the trim serves as a guide to indicate where to place a rod, but honestly, we went all the way to our ceiling in our old house, and I think they looked great.  These ceilings were about nine feet and the hanging the curtain rod close to the top still worked!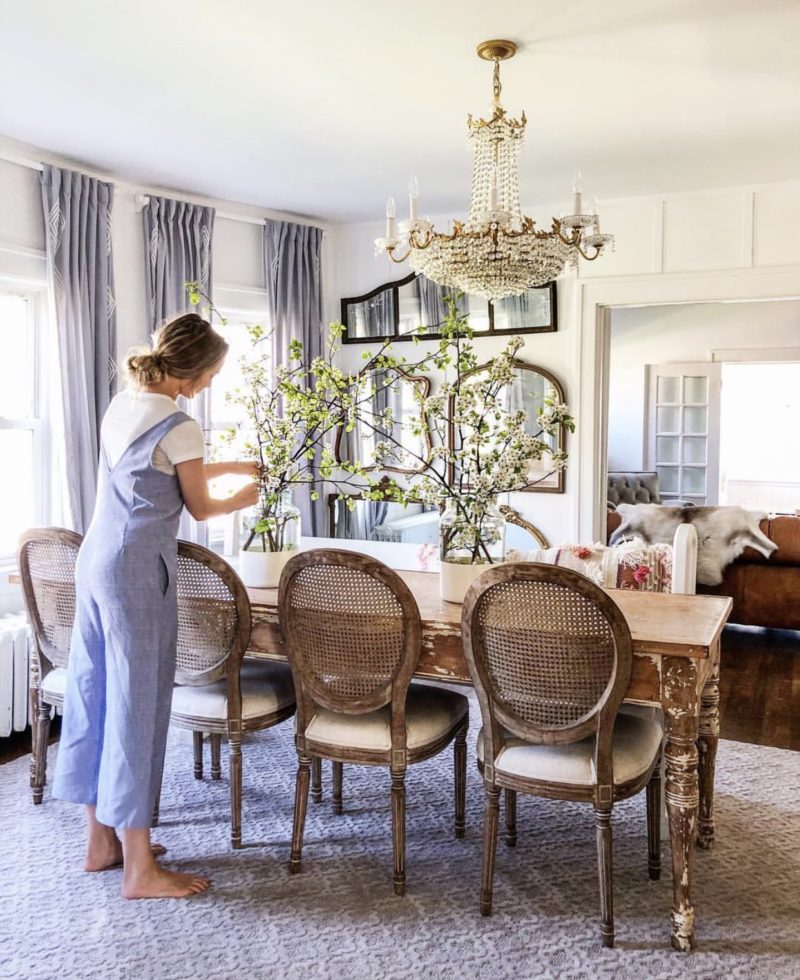 USE LOW HEIGHT FURNITURE
Large, heavy furniture can make any space appear smaller. Consider choosing furniture that is proportionate to the height of the ceiling. We laid our mattress directly on the floor and added extra throw pillows so that it doubles as a lounge recliner.  An option for dining or living areas is to use long, slim, low-profile couches in dining or living spaces to make the furniture proportionate to the size of the space. To create a room that feels larger, you may also use full-height shelf units and thin shelving that reaches the ceiling. Low-height furniture gives the impression that there is more overhead space whereas towering furniture focuses attention.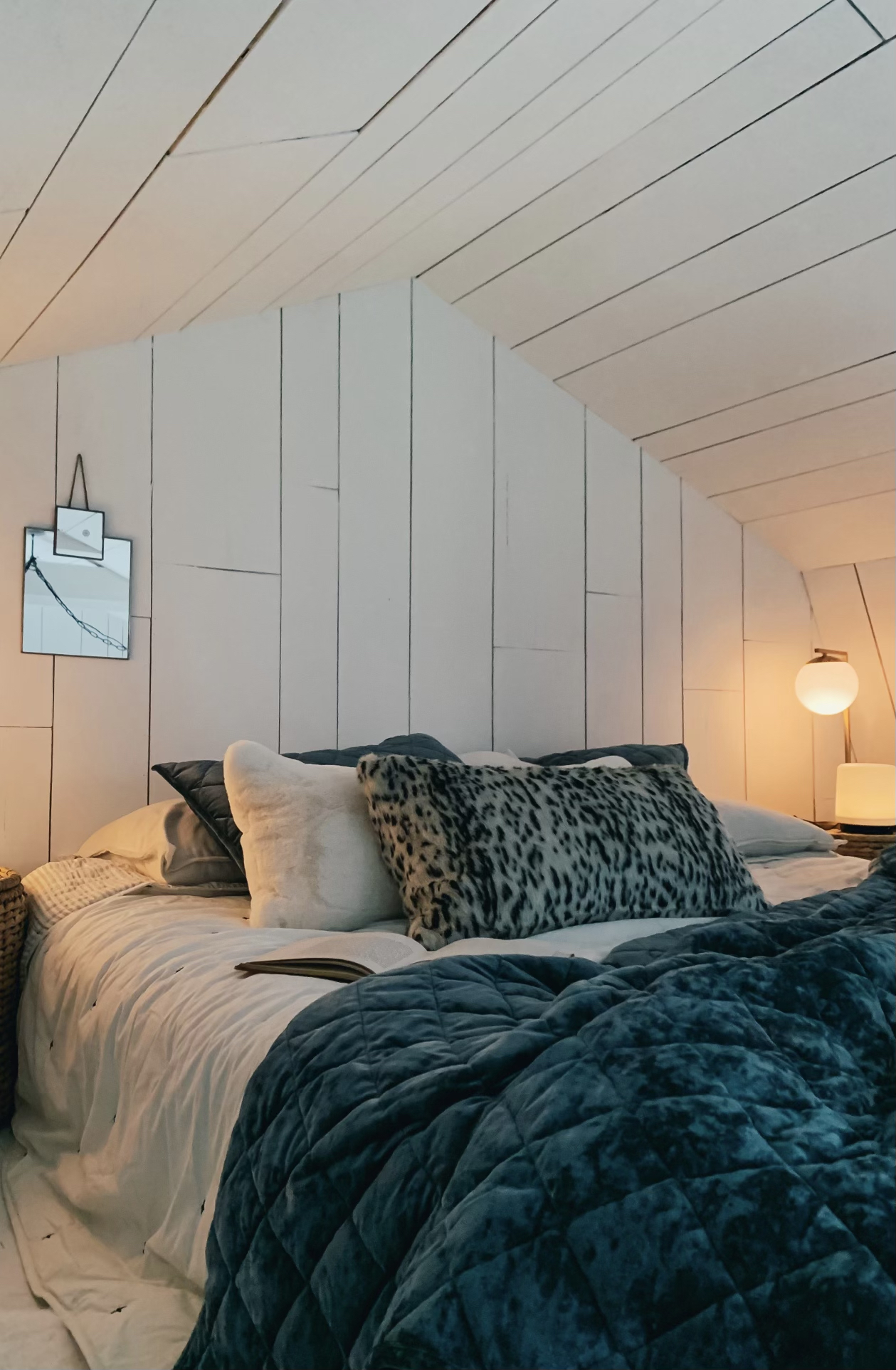 Making the most of rooms with low ceilings calls for careful planning, imagination, and a good sense of design. When done well, the outcome is a room that is both useful and aesthetically pleasing, giving the impression that it is larger than it actually is