Welcome, I am so very happy to have you here!
The Holiday House Walk is my favorite home tour and I am so happy to be a part of it again this year!
I would like to send a huge thank you to Jennifer Rizzo, our tour organizer, who is an amazing blogger, friend, inspiration! Make sure to visit her charming home, you can check her out at jenniferrizzodesigncompany.  Her home is always so warm and inviting.  And every year she seems to be able to create a sense of nostalgia that improves time and again.  Definitely make sure to check out her tour.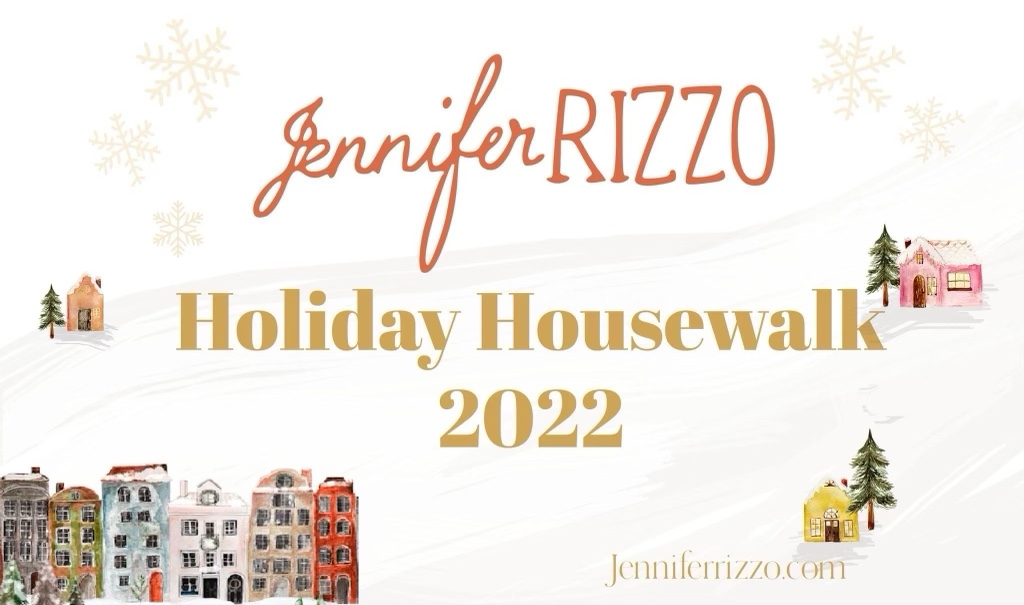 If you're following along the house walk and coming from Jenn's site at Clean and Scentsible, welcome!  Her home is so charming and she is just amazing.  I really love the way she put a spin on the traditional green and white Christmas décor.  You're going to love it!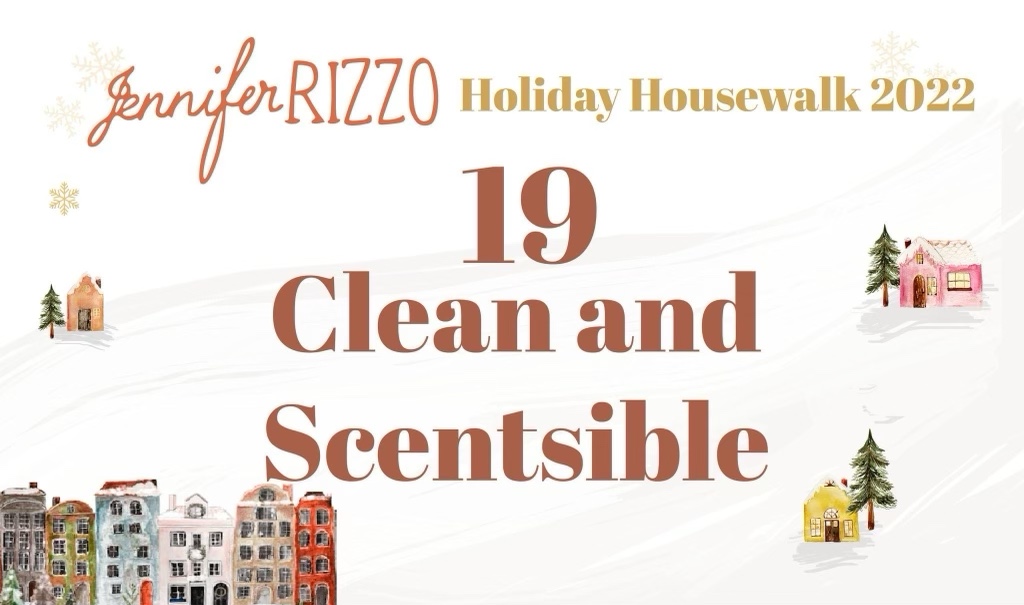 This year the house tour is going to look a little differently from me.  If you follow along on Instagram, you probably know that I just returned from a 16 day trip to surprise my sister on her birthday in Australia.  So the decorating at our home was put on hold; however, you better believe I still had the decorating itch so I surprised my sister by decorating her mantle for the season.  Let me tell you, it's totally different shopping for Christmas in a different country but I think it turned out pretty cute!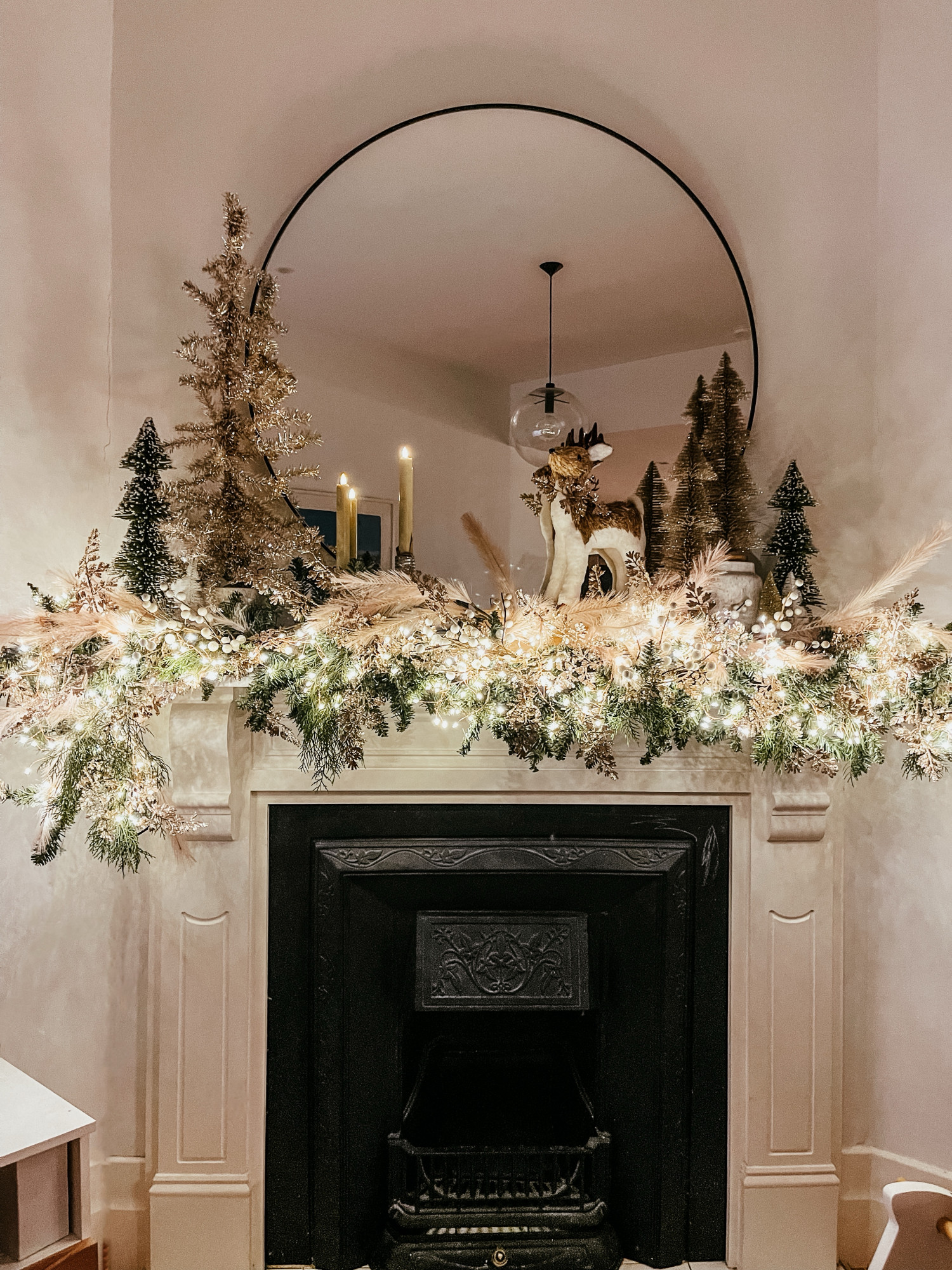 I arrived home from Oz on Thanksgiving and have been working to pull Christmas together here.  One of the first places I couldn't resist decorating was our dining area in the kitchen.  We recently made some huge changes to this space.  While attempting to hang our two new chandeliers we found that we had to take the tongue and grove boards down from the ceiling.  One thing led to another and we now have our gorgeous floor beams exposed.  Now this is what I would call a happy accident!  I just love the way they look and the entire room feels more warm and rustic which is a nice balance to the glam and elegant table setting.  I just love mixing the two styles together.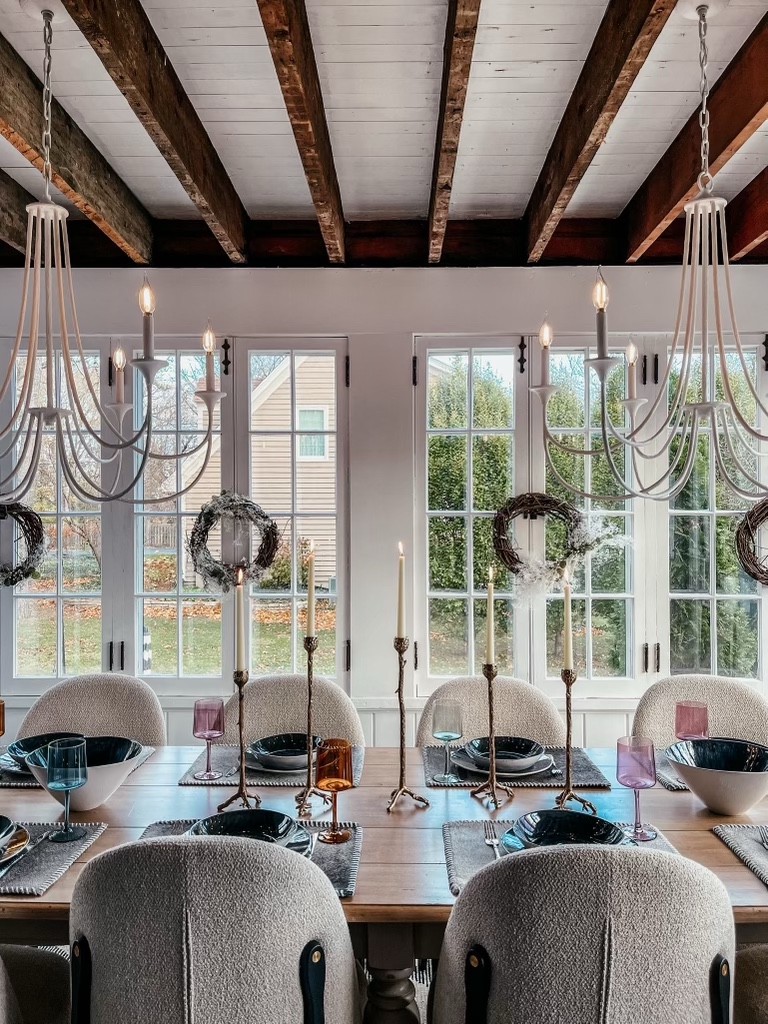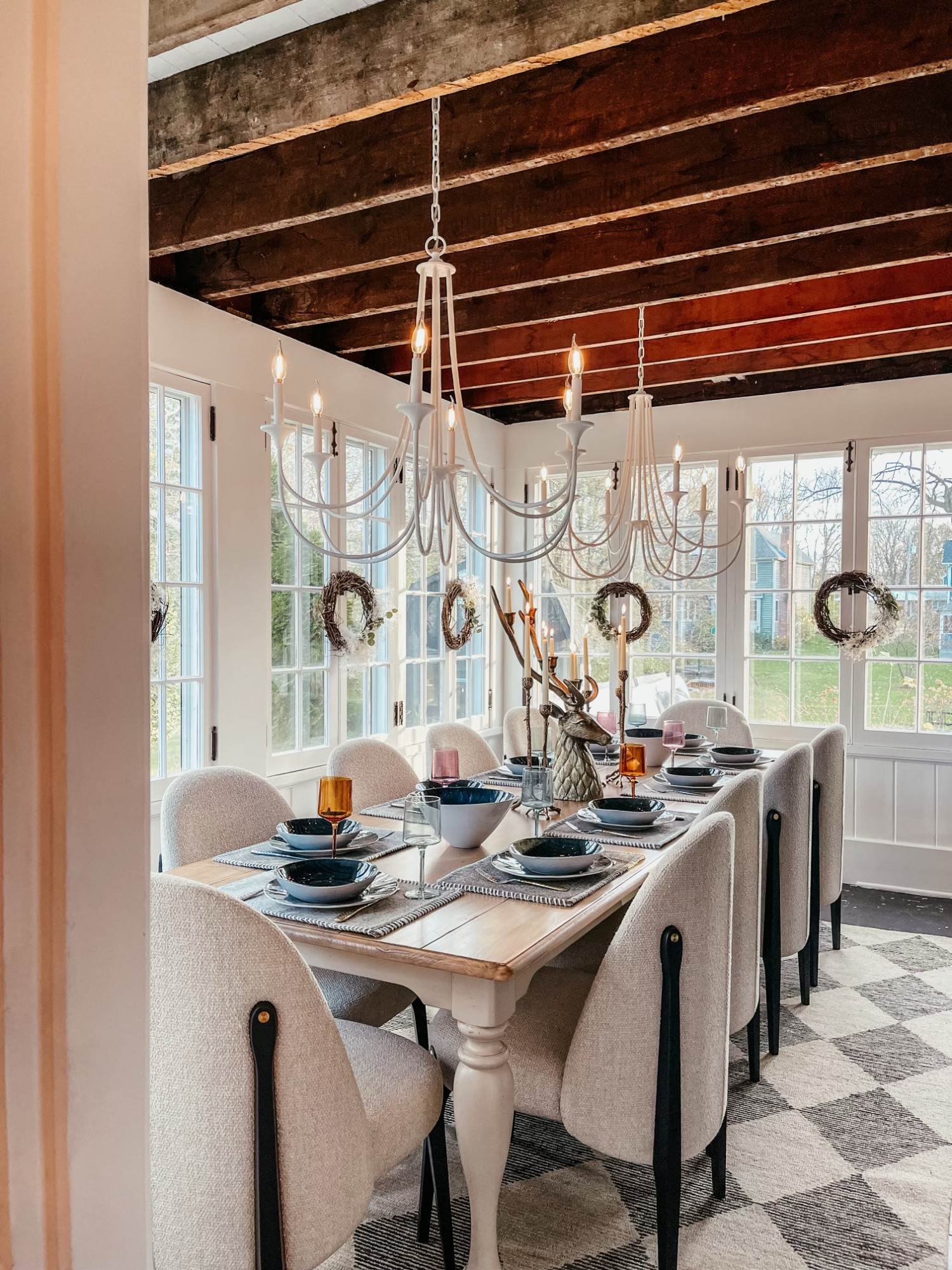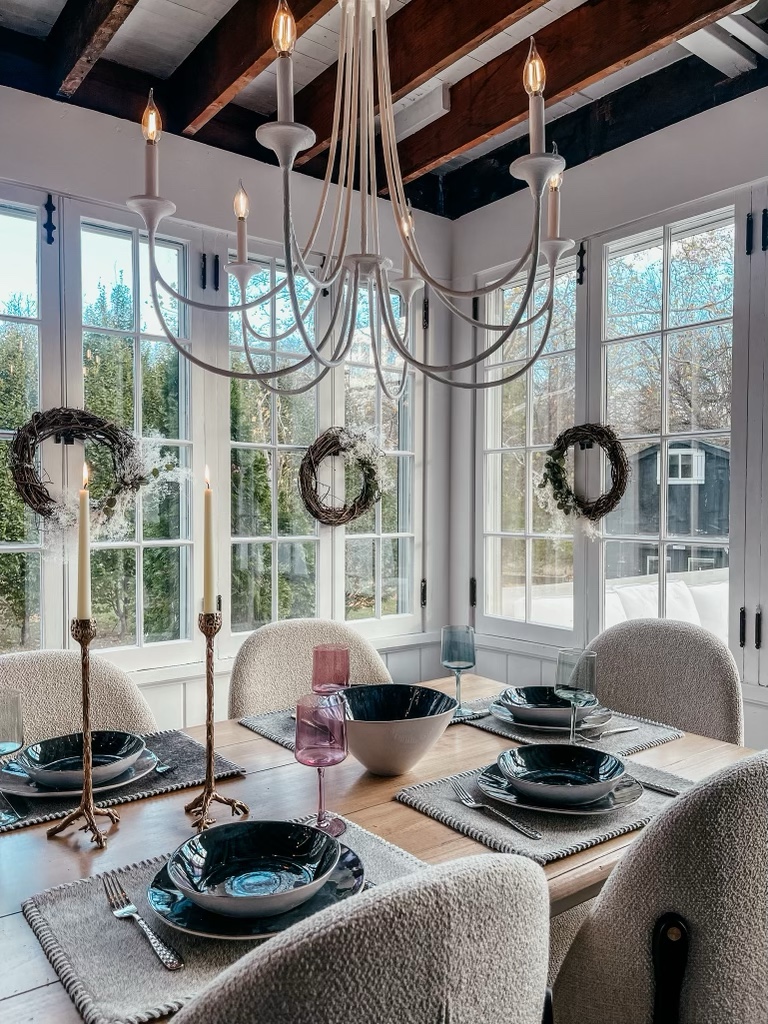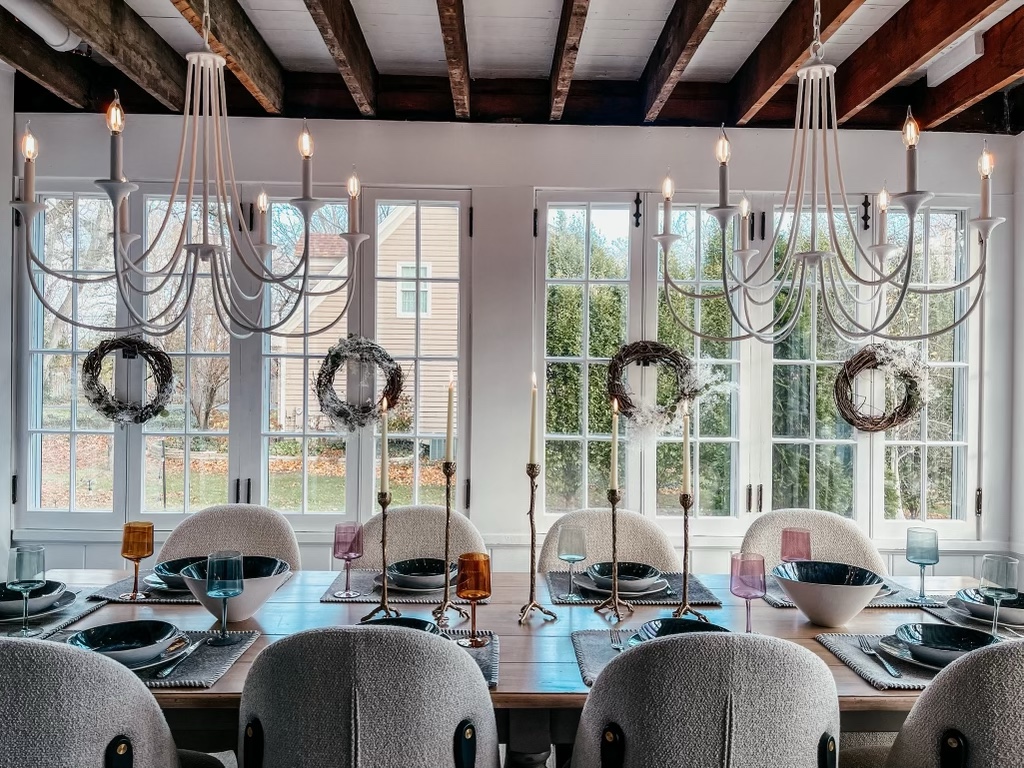 The beautiful dining room was pulled together using items from my very favorite store Arhaus.   I will link everything at the end of this post.  I love the way that these color glasses pop against the rest of the place settings.  They add an unexpected twist to traditional Christmas décor.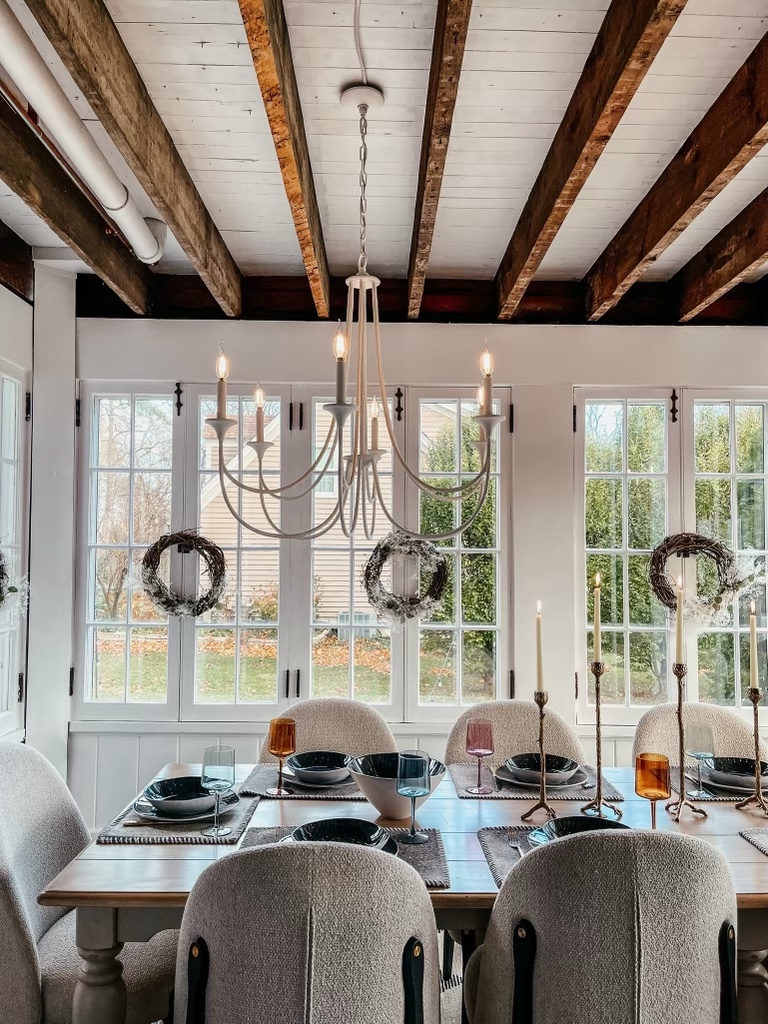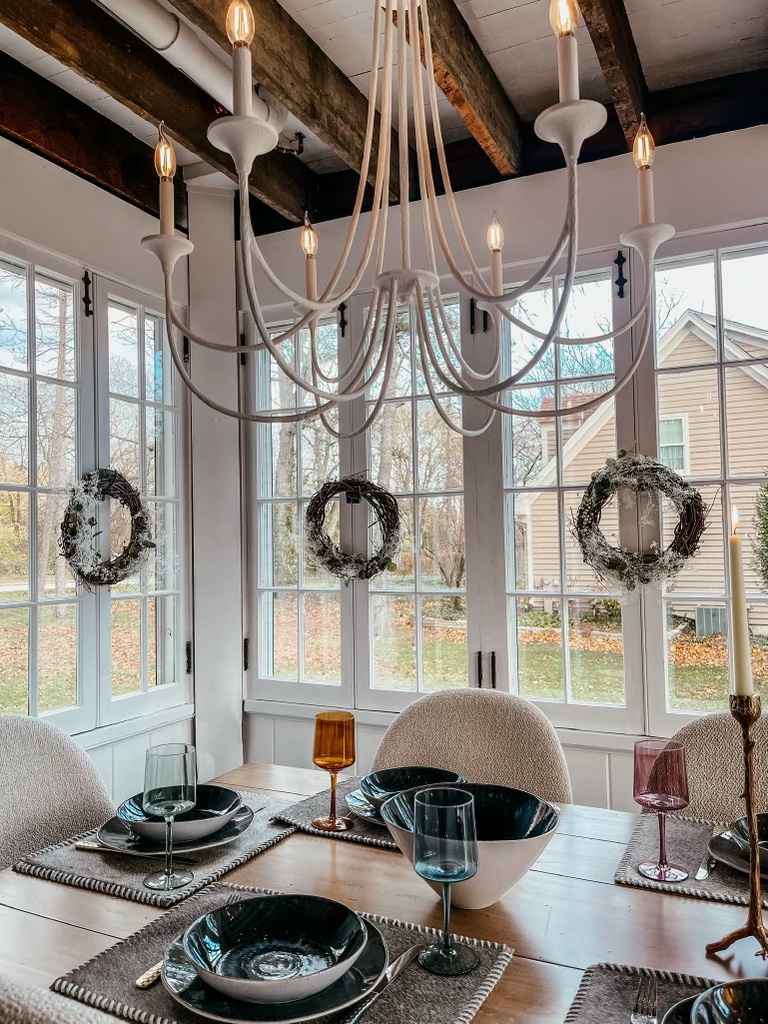 While I was away, Rob surprised me by painting our floors in this amazing harlequin pattern!  He knew it was something he knew it was something I had dreamt of for our kitchen floor.  I picked the colors and he did all the hard work.  I have the best husband and I love him so much!  I cannot believe how much it has transformed this space.  Here is a sneak peek of one of the corners.  More to come soon.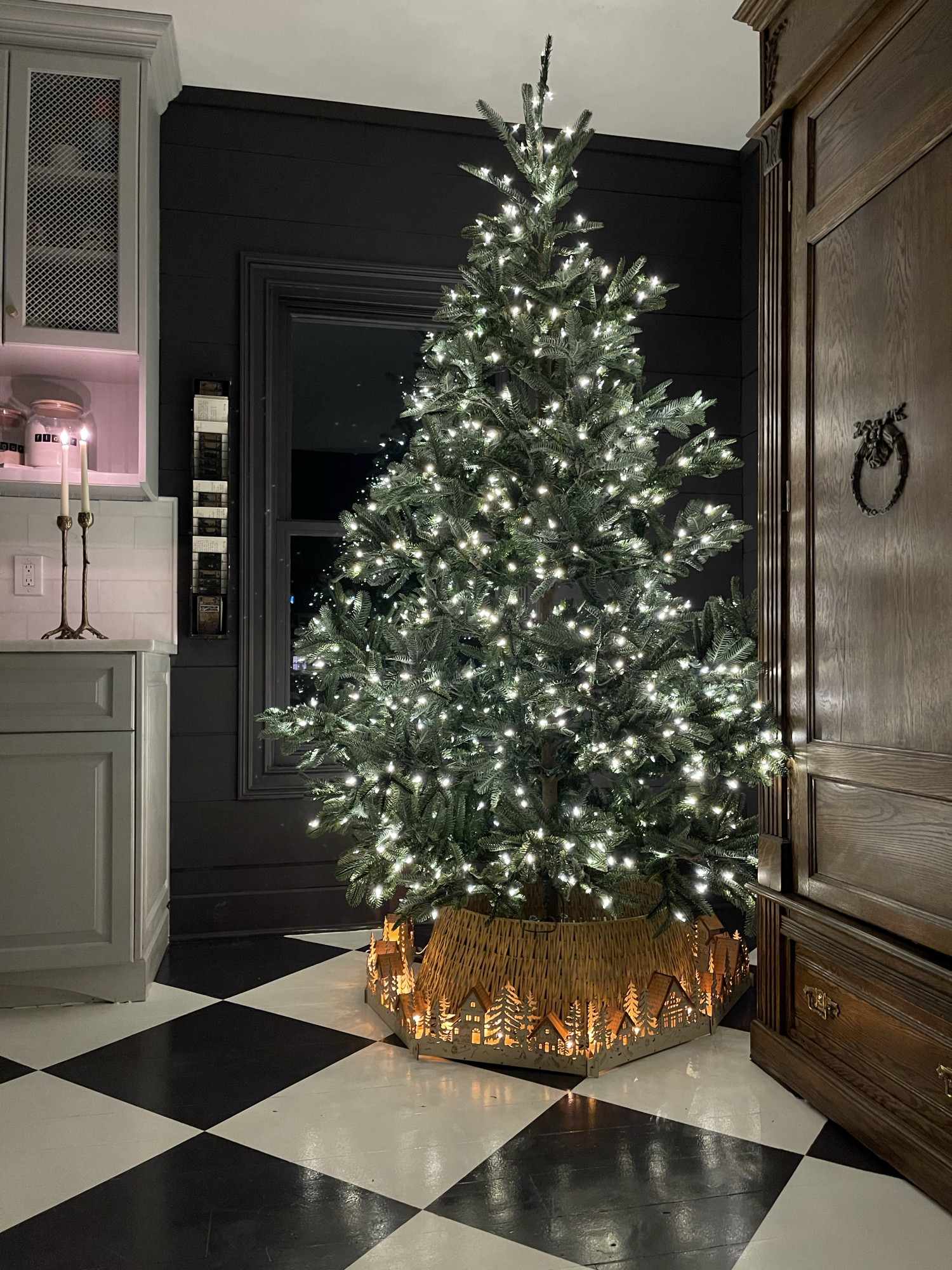 Another room I was able to finish this week was our daughter's bedroom.  It brings me so much joy to see our two girls laughing while decorating their trees.  For their room trees they pick out whichever ornaments they want to decorate with and place them where ever they wish.   Truth be told, they are some of my favorite trees ever.  I just love the organic, whimsical way they look. Not to mention these scenes are what Christmas is to me.  It's all about family and making our home magical for our girls.  Artwork is by Lindsay Letters.  I'll link them below.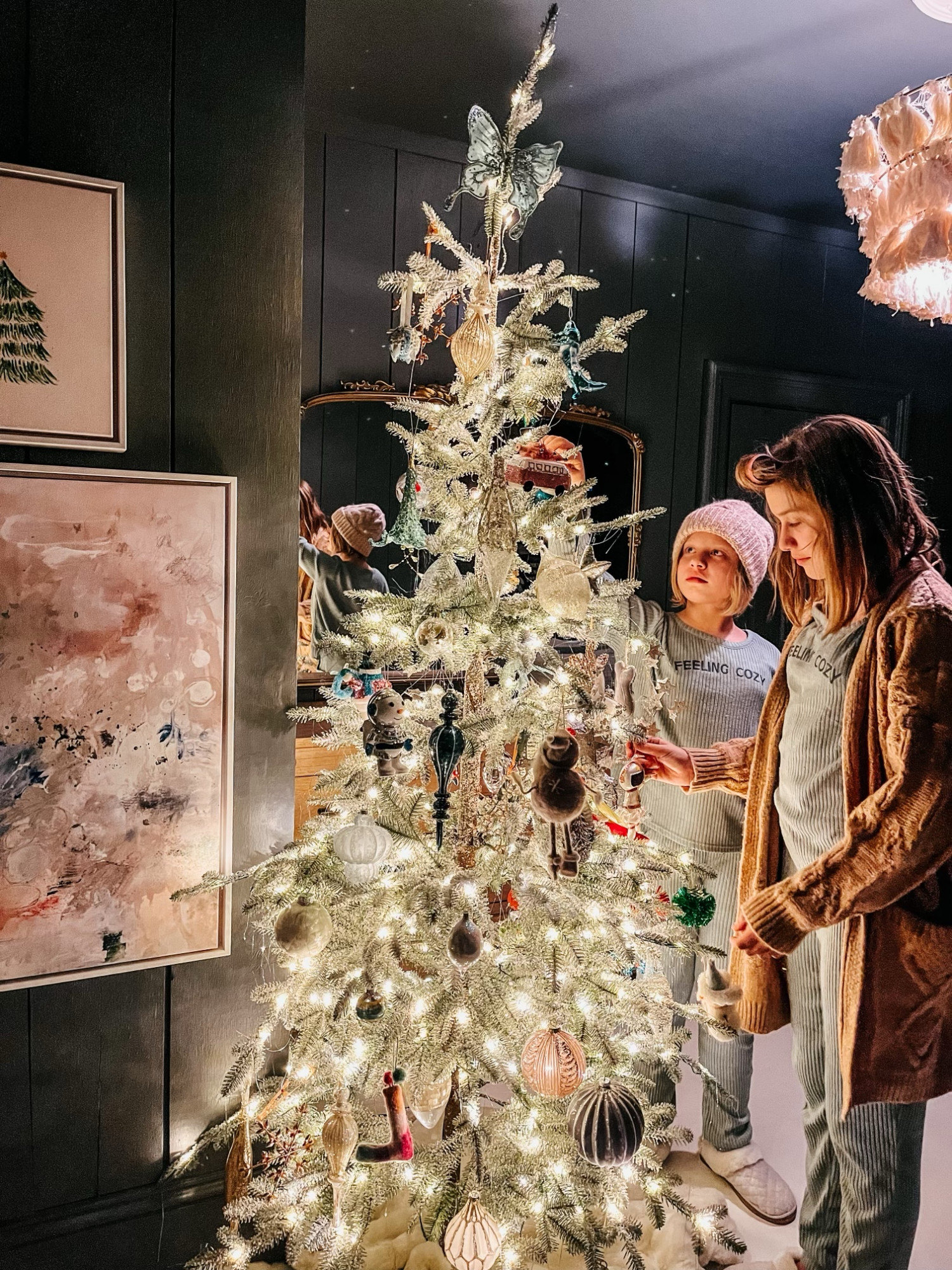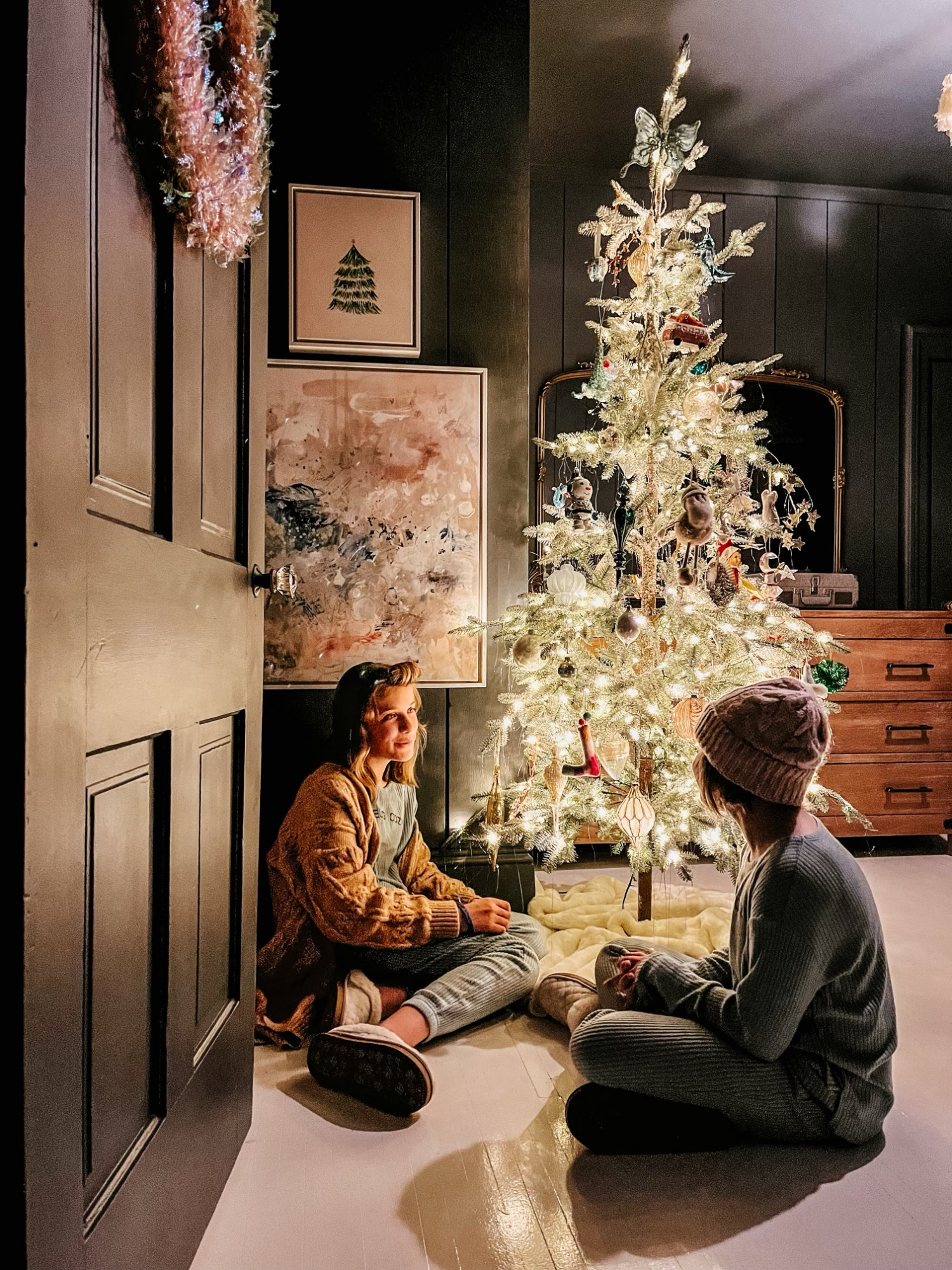 Thank you so much for joining our holiday home tour this year.  Make sure to follow along on Instagram as we finish decorating for the season.
Love, Susan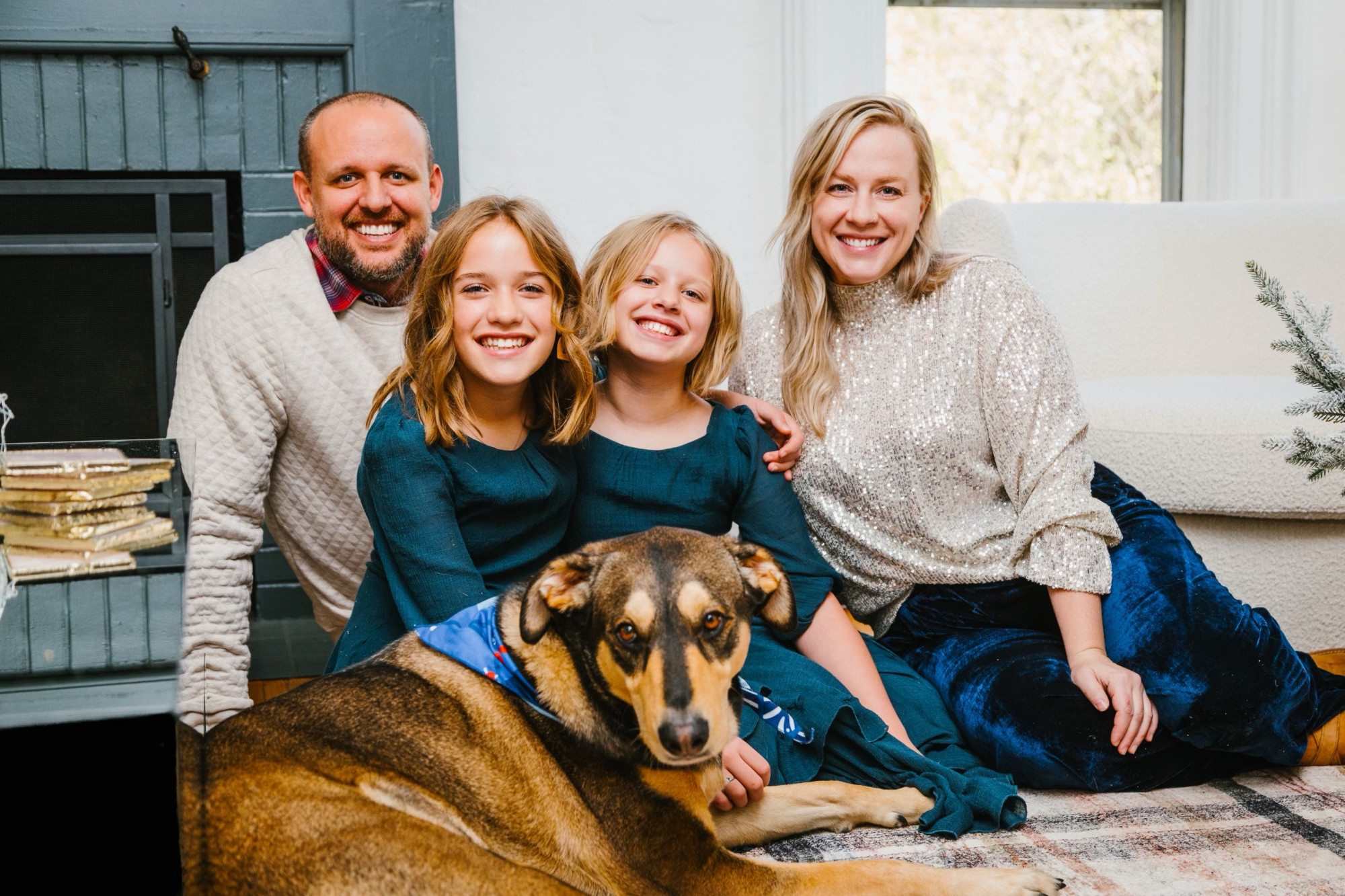 If you want to start the tour from the beginning and get endless decorating ideas for the holiday make sure to start here!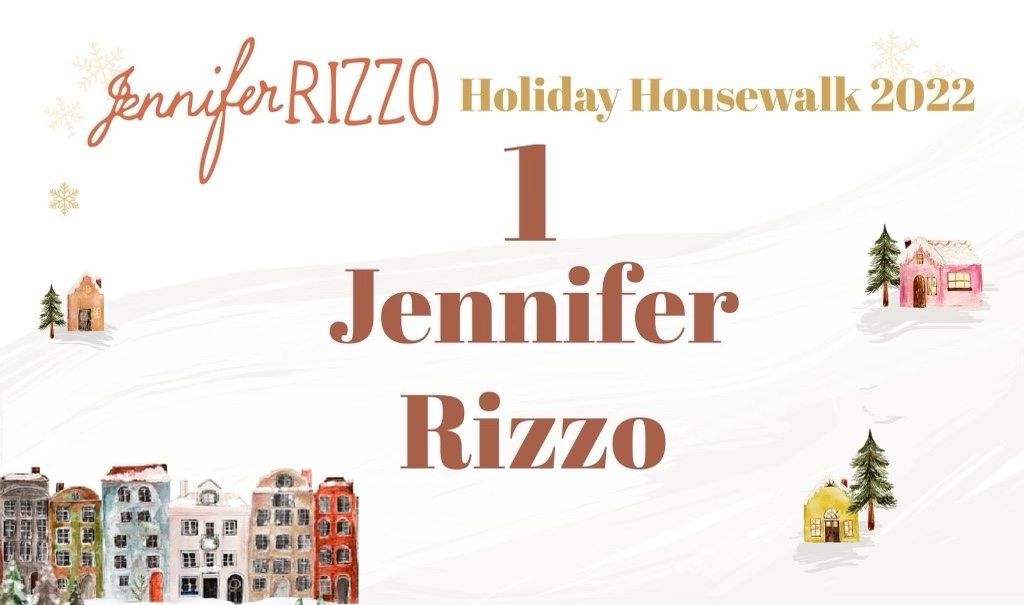 Dining Room
Girl's Room